About Chiara, Wine Blogger & Sommelier
Wine, writing and the web: a short story of a great love
Since high school, I've always needed to write to study. At the time, I endlessly copied lecture notes on paper notebooks whose order bordered on maniacal. It was hours and hours spent just for me and my preparation. Today, as a wine blogger, I write on a keyboard, for everyone. Mine wine blog (really a blog di-wine) was originally born to be my study notebook in view of theAIS exam third level to be officially "consecrated" sommelier. This is why it is the materialization of a great love: the wine.
#WebDesigner #SEOexpert #CopyWriter
#Writer #Sommelier #Entrepreneur #InteriorDesigner #Artist
---
My life has always been a baroque ballet among the various subjects. from ballet technique I learned the discipline, from tennis the taste for the challenge, from Artistic high school love for freehand drawing and all art, fromconstruction Engineering analysis and reasoning, fromItalian Sommelier Association the ability to name an organoleptic sensation, from the university of Gastronomic Sciences the technological, cultural and economic approach to wine and food.
I love to write and I have over a dozen of literary prizes vanquished by poetry and fiction. Inexhaustible volcano of ideas, I collect orchids and classic method sparkling wines from all over the world. Thanks to my multifaceted preparation, in life I have been able to range and work in various sectors, of photography al design, the Visual merchandising toarchitecture, from journalism al website, also following projects for leading studios and companies in the national and international territory. I could have stopped, but I chose to run on the edge of a precipice. And so first I founded a start up in the web & food travel sector, then I became the Marketing Manager of a restaurant with an innovative concept in Ravenna. And then I studied, I studied a lot. I delved into the web in a maniacal way and found I loved it.
In 2017 my wine blog Perlage Suite won the Millésima Blog Awards as the best blog in Europe in the Food & Wine Pairing category. I was awarded in Bordeaux and was a guest of the most prestigious Bordeaux château (Château Margaux, Château Pichon Baron, Château Latour…), tasting delicious wines and eating divinely. They were the most intense and beautiful days of my life.
PARTICULAR SIGNS: Digital nomad. All my life I have dreamed of living on a lake ... and now I have realized my dream, a Monte Isola, on the island in the center of the splendid Lake Iseo. I love community life as much as I do i love solitude. I am in love with my father, my husband Francesco and my volpino Paco, who have been with me for 14 years now. My mom is my best friend. I have wonderful people who gravitate in my life and whom I thank every day for being there: Fabrizio Penzo, Marco Nanni, Marco Antonucci… and Valentina Mantovani.
Ah, I am happily married to Francesco since 8 September 2020! Below you can listen to the romantic song he wrote and sang for me to make me the sweetest and most romantic proposal that ever existed. ❤️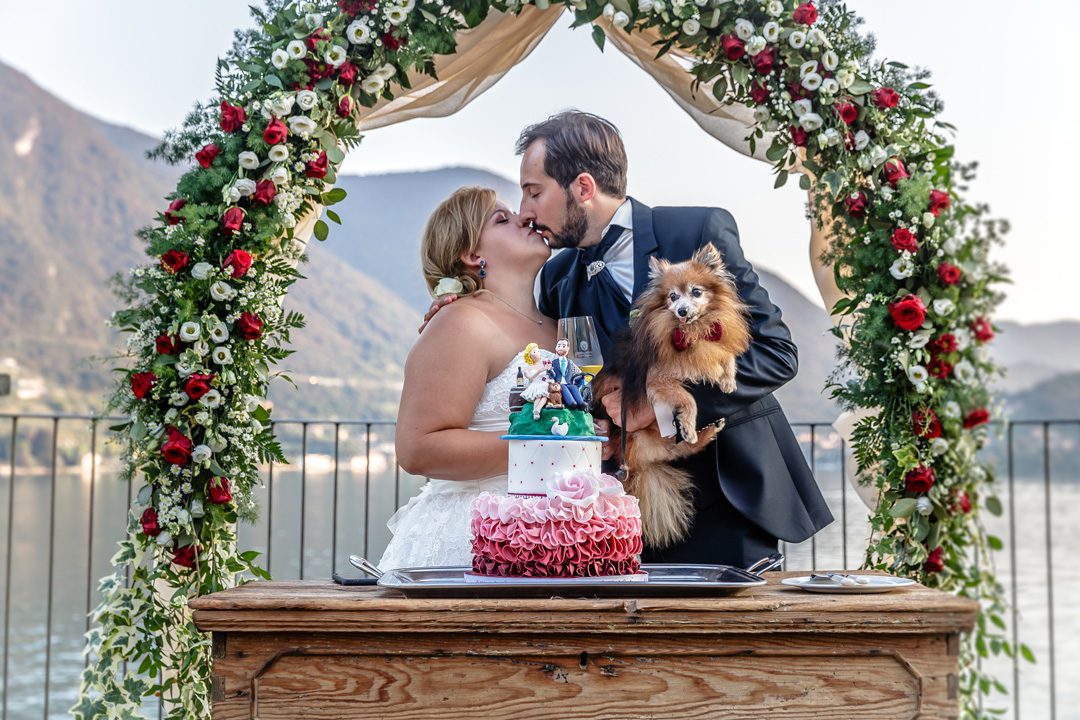 Our wedding was wonderful, an intimate civil ceremony celebrated by ours mayor Fiorello Turla on the beautiful island where we live, Monte Isola, in the middle of the Lake Iseo. For the whole wedding we chose only one location: Oldofredi Castle in Peschiera Maraglio. If you come to Monte Isola I recommend starting from here to explore one of the most beautiful villages in Italy.
All our suppliers have been very good, starting right from Castle Oldofredi who met us in every request. Our Siviano florists - The Flowered Island - they prepared a wonderful arch of red and white roses for us, fantastic centerpieces, buttons, cuffs and magical decorations… but above all they made me the most beautiful bridal bouquet I've ever seen! Innamorati Wedding Studio by Morris Moratti he made us this wonderful video, some incredible photos and he sdronato on the island like there was no tomorrow! Jade cakes she made us a beautiful cake and Caketopper by Monique a personalized caketopper that portrays me, Francesco and Paco that I jealously guard on my desk. The biggest thanks, however, goes to the wineries that made our wedding magical: Alice's vineyards, Bellenda, Alsace Willm, Salomon Wine, Cobue, Champagne Palmer & Co and Pellegrini SpA and Wine & Design for the supply of the requested wines.
Awards 2021: Special Award for wine-themed book published in 2020, National Literary Competition "Bere il Territorio" by Go Wine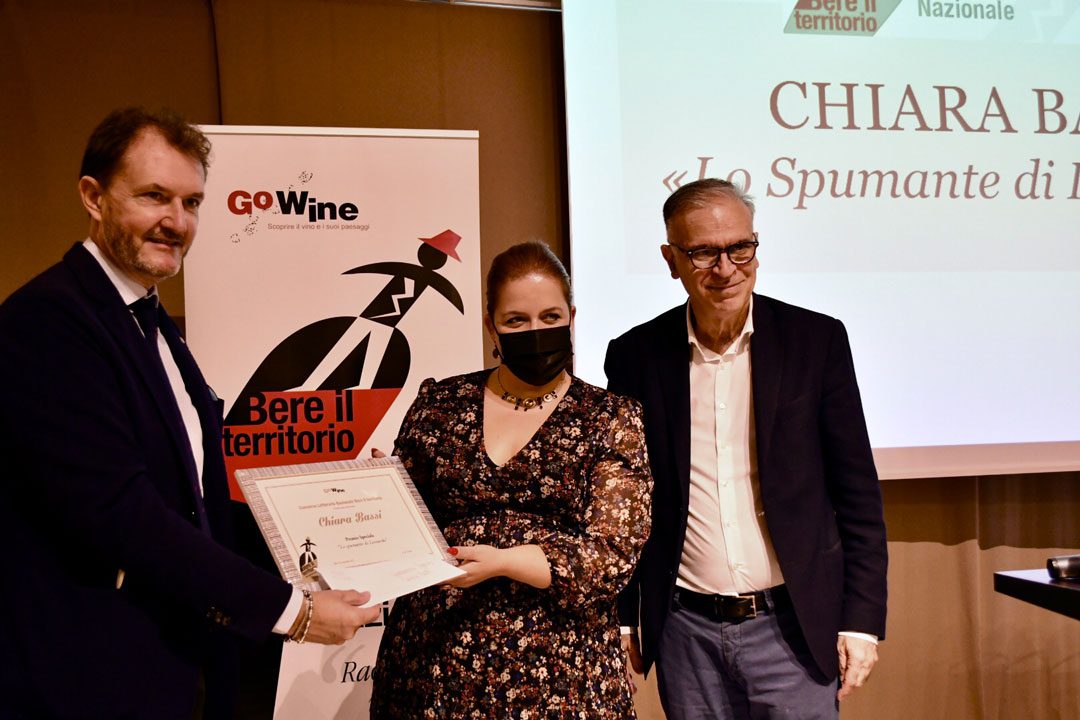 Awards 2017: Best Wine Blogger in Europe for the Food & Wine Pairing category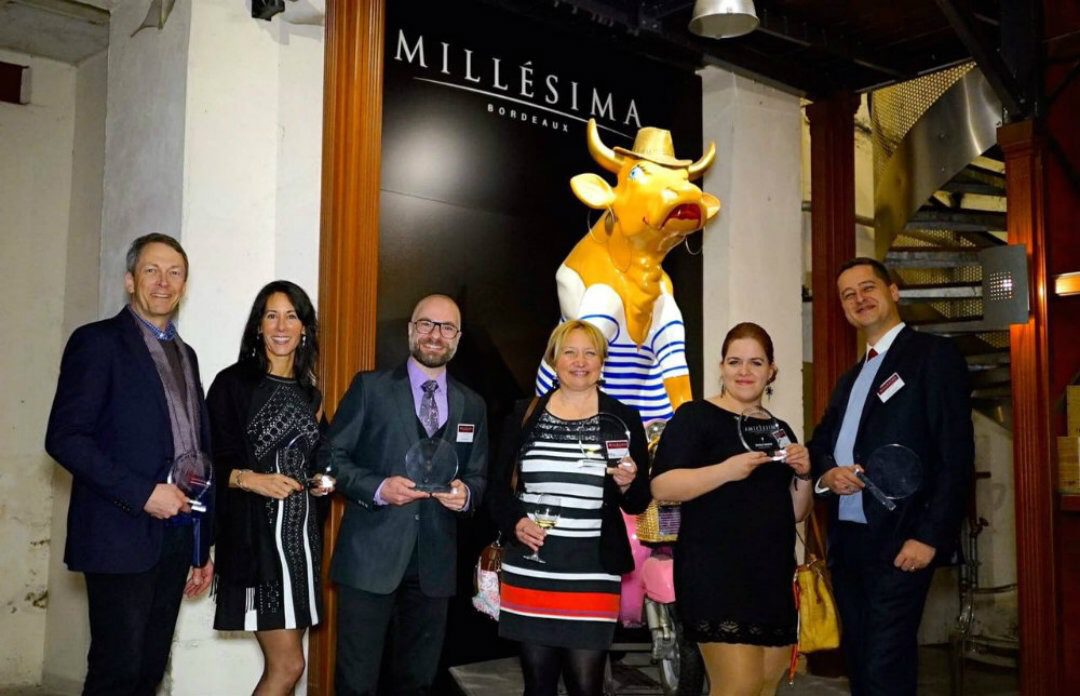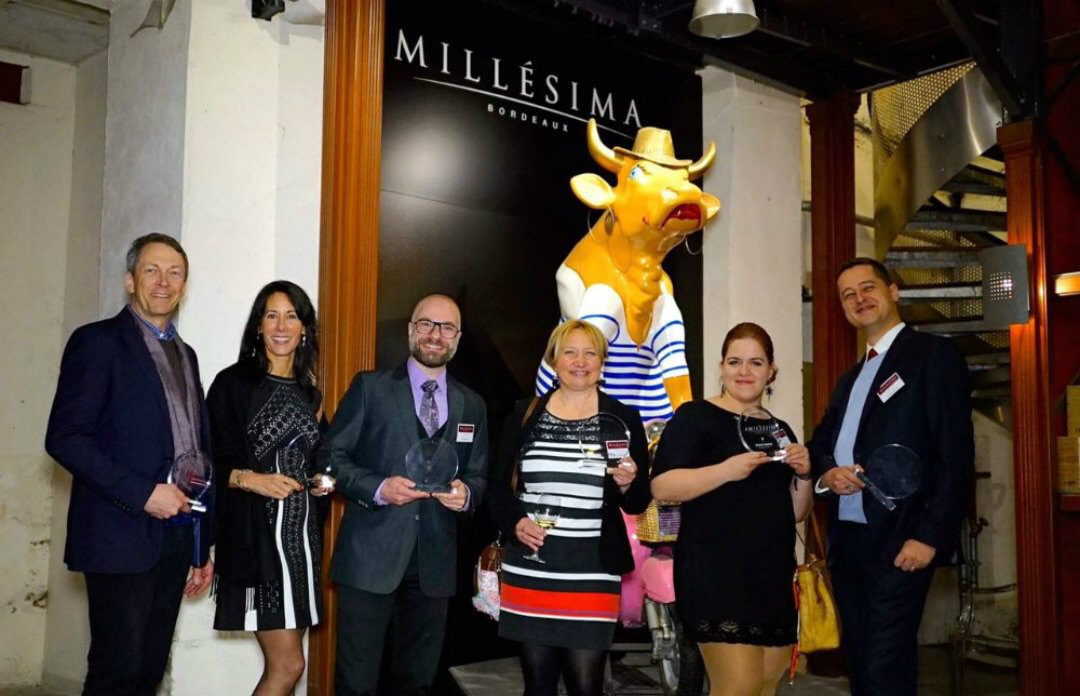 Awards 2016: Best Social Communication - Young to Young, Vinitaly and il Golosario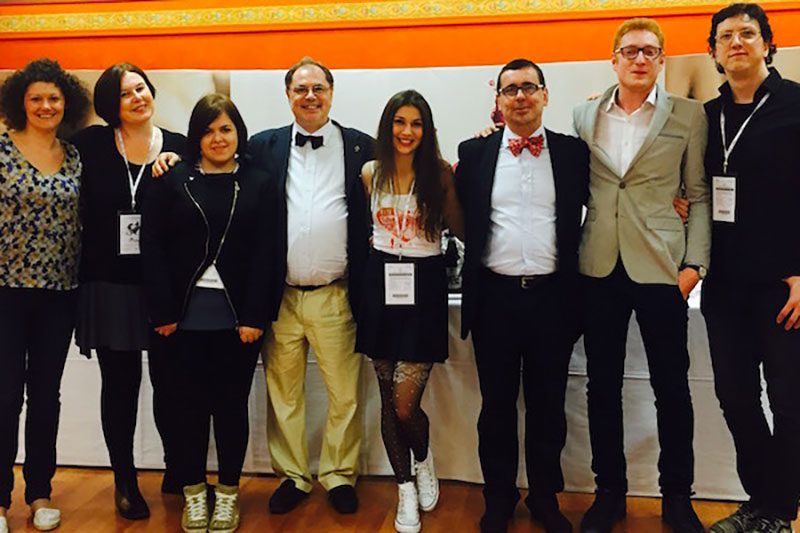 They talked about me:
Awards I have won as a Wine Blogger / Wine Communicator:
I was a judge not too big-headed: