On 8 September 2020 I married Francesco. I have never been the child who dreams of getting married and until recently I admit that I thought it would never have "touched me". Yet ever since my school friends started getting married - one after the other - I've had ben chiara the image of my "ideal wedding". I imagined a wedding in Monte Isola civil and intimate, with about ten guests, with the Celtic harp (by the way Chiara Bonardi it was divine!) in front of an arch of white and red flowers that framed our smiles while a lake colored by the reflection of the clear sky was the background. Only the face of the groom was missing from this idyllic picture.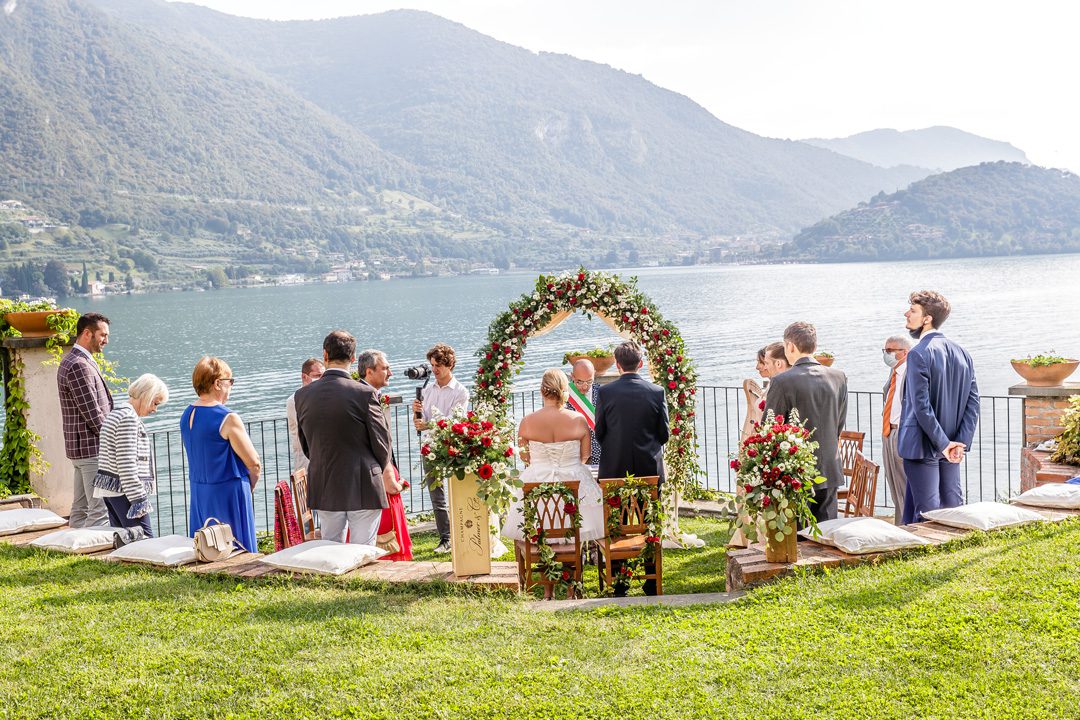 This is why my favorite photo is this one that portrays Francesco's expression when he saw me arrive. Besides, I was about a quarter of an hour late not because I was running away with the jeraboam of Palmer Champagne, but because my cousin Marco couldn't tie his tie and none of those involved could do it! Here, my wedding in Monte Isola was also a new beginning for me and my cousin after 10 years that we no longer had any relationship. A wrong story makes us insecure, fragile, angry, in other words a bad copy of ourselves. And I know perfectly well, so I decided to forgive him and start over.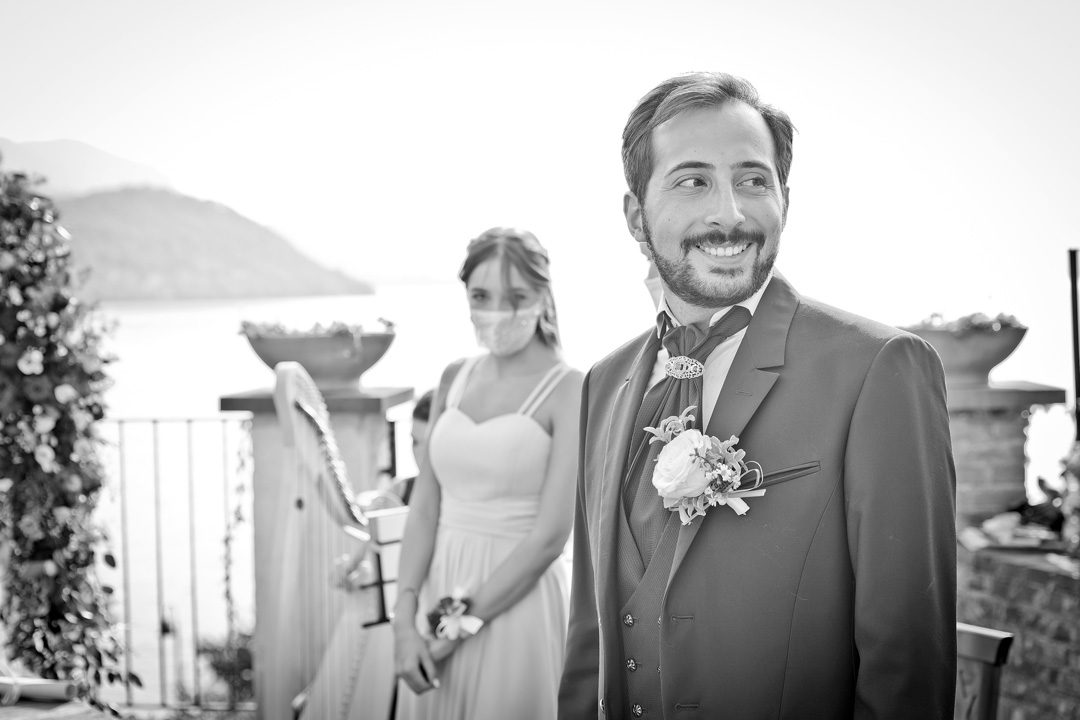 This article is the first of my return to work after an absurd year, where I lived as suspended and alienated from my own life. I'm talking about the past, but in reality it is not over yet: coronavirus infections in Italy are still about 1500 per day, while in the world everything is much much worse. After all, there are conspiracy theorists and deniers who are doing damage with their irresponsible actions. People who don't believe in the parade of coffins in military trucks in Bergamo, just beyond the mountains that I look at every morning when I wake up. The amazing thing is that they too have the right to vote. However, for me 2020 was the perfect year to get married: I took a little bit off work in a period of almost total blockage in my sector. I took about 1 month and a half of vacation in which I organized the wedding, got married and had a short but splendid honeymoon.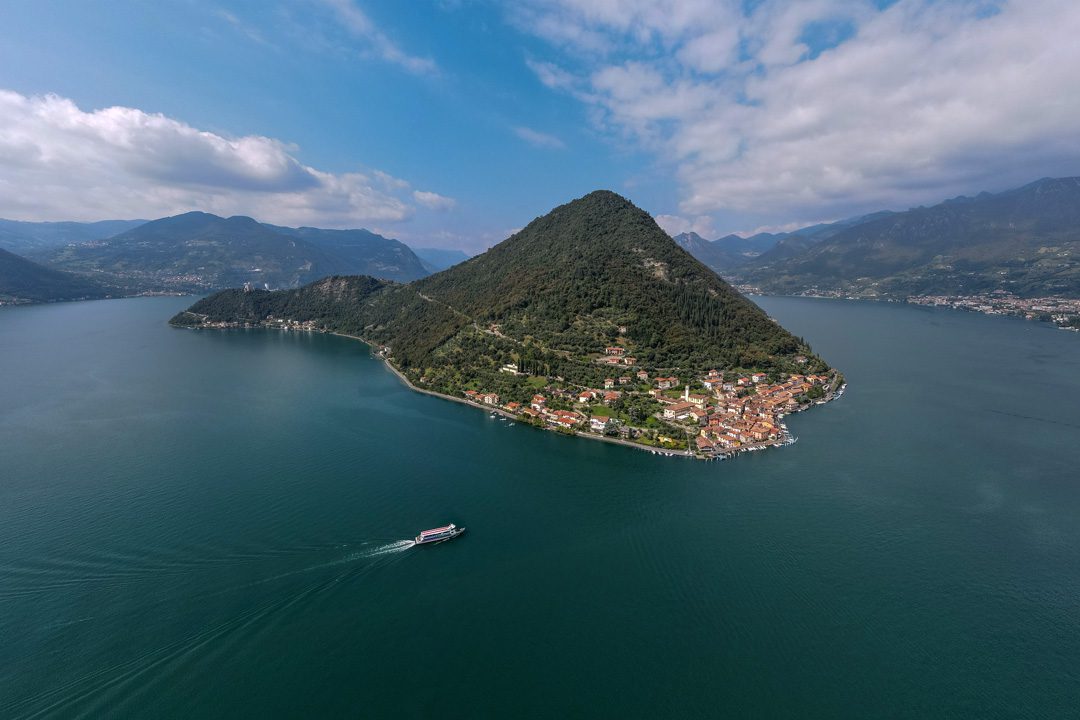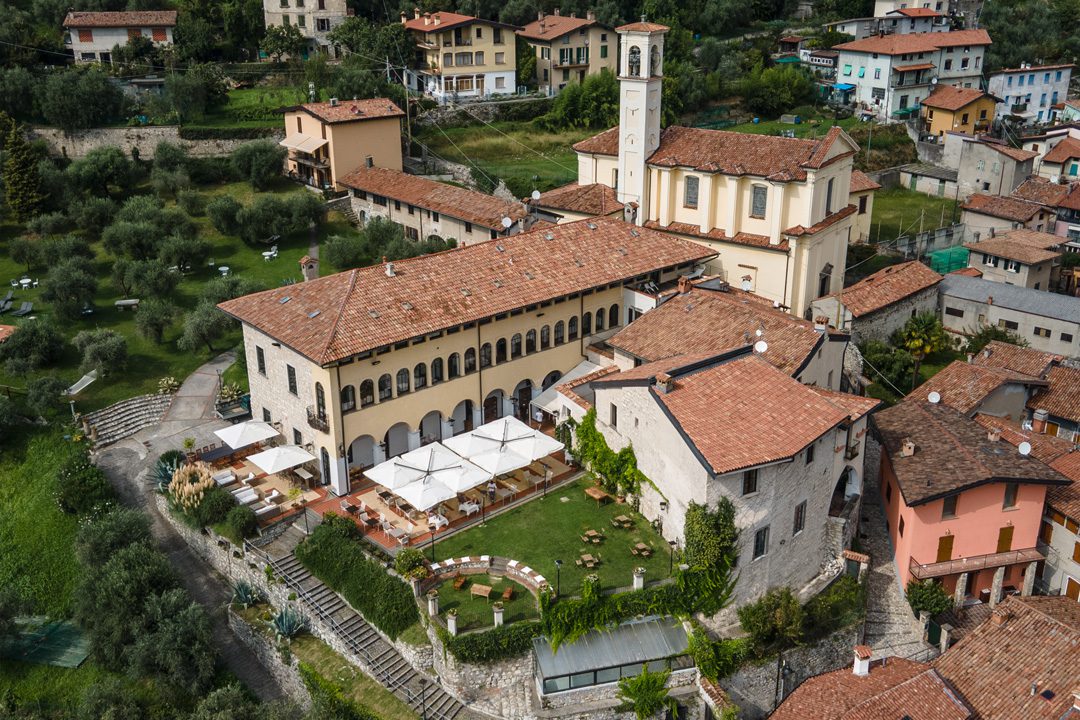 In the morning I was not at all agitated: I got up at 8 as usual and had breakfast with Marco Nanni, my beloved childhood friend who slept with us for a couple of days. I took a shower and put on my makeup as usual, then we waited for mom, aunt and my cousin to have lunch together here at home. My hairdresser Camilla was super quick to do me a nice hairstyle with my disastrous hair and as soon as I finished L'Isola Fiorita arrived with my bouquet of roses and orchids: it was so beautiful that I got excited! As soon as mum and aunt finished getting their hair done, we all went to take the van which was also late. It was a really comical scene: the groomed and combed bride with the dog in one hand, the cake topper in the other, my cousin in my wedding dress, my shoes and all my accessories, my mom with the bouquet and another. bag not well identified, my aunt and Marco with a thousand other things including buttons, cuffs etc! Francesco had been going up and down the castle all morning and waiting for me at the entrance already dressed as a groom: it was beautiful! 😍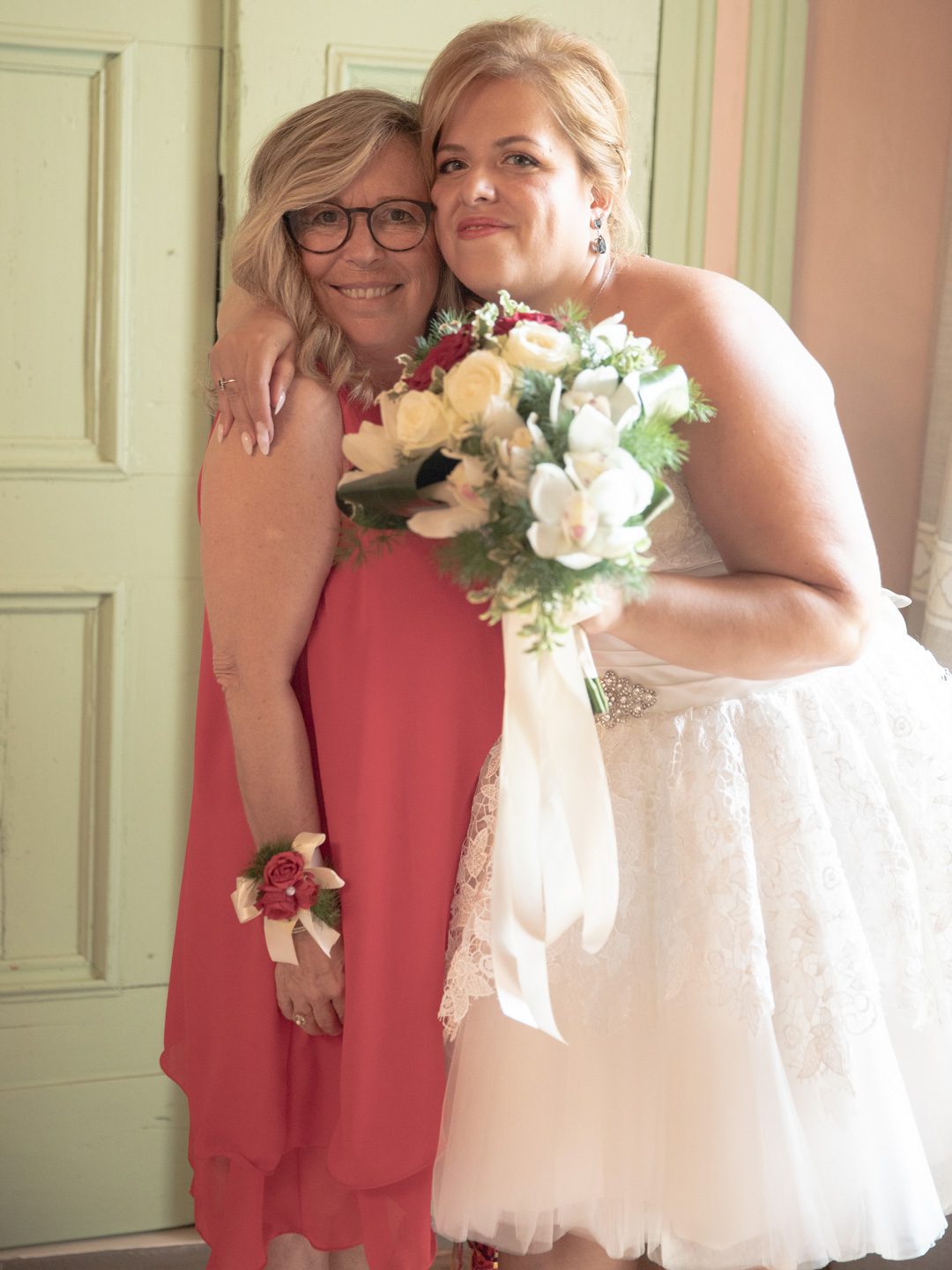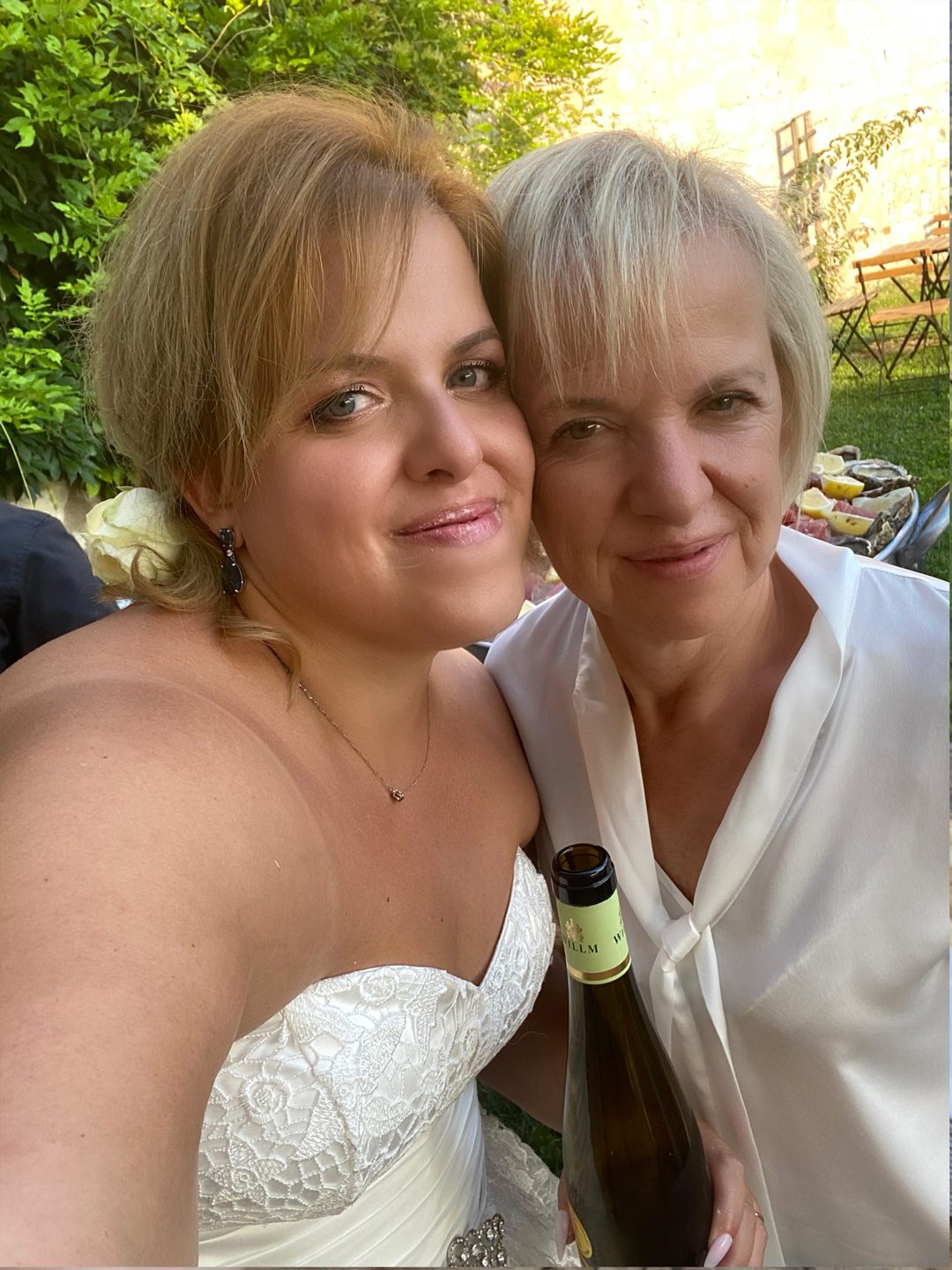 I had an atomic anxiety that my dress would not close. I had it made to measure by SposAtelier, but since I absolutely wanted to lose 8 kg for my wedding in Monte Isola, I had ordered it with sizes 99-89-109 which were not exactly what I had. However, thanks to a truly miraculous diet I lost all the kilograms that I had set for myself and in the end the wedding day was perfect for me. Well this is actually thanks to my witness Marina Tagliaferri (in the first photo) of the Agorà Press Agency who put it on me perfectly. Heck we met almost a year ago at a wonderful evening in a winery that I love and that is also his client, La Montina Franciacorta and we fell in love with each other (read here the report of the event). Indeed, she told me that the dress was also great on me ... cheers! 😝 In the second photo, however, I am with my mom who, among other things, also gave me my wedding dress! 😍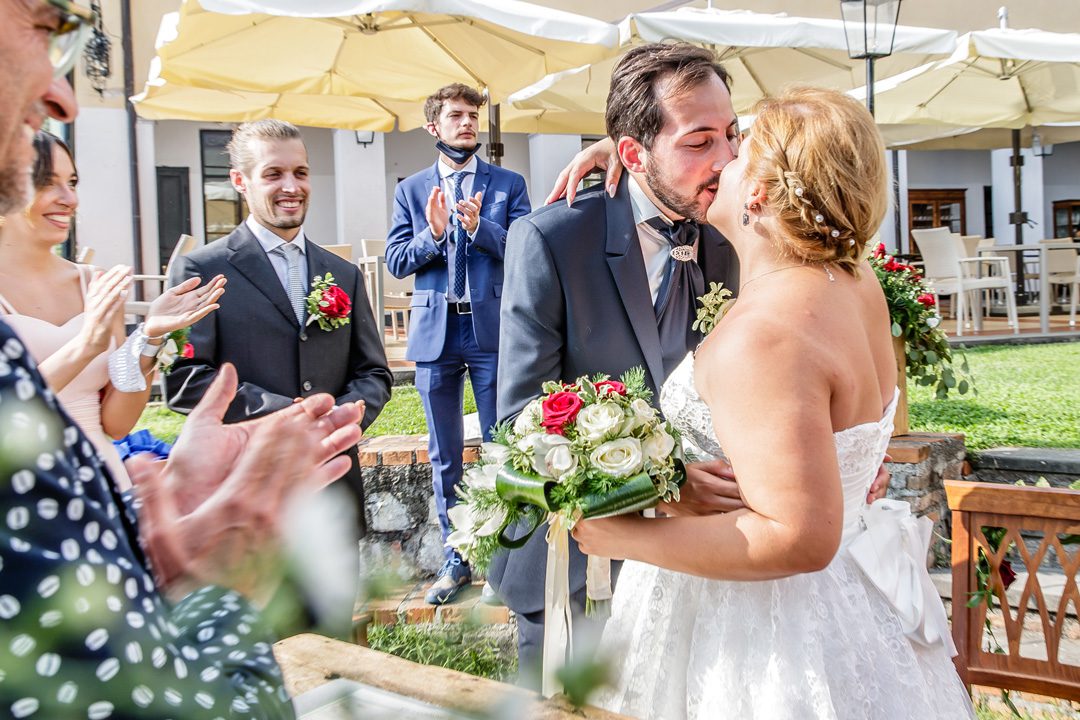 Our wine weddings were truly wonderful and Oldofredi Castle in Monte Isola it was the perfect location for this magical day. Our mayor Fiorello Turla also made a truly splendid ceremony, full of emotions and he read and gave us a beautiful poem in addition to the pen with which we signed the registers and the parchment with our witnesses. In the face of those who say that civil weddings are less exciting ... I was so happy that I didn't understand anything.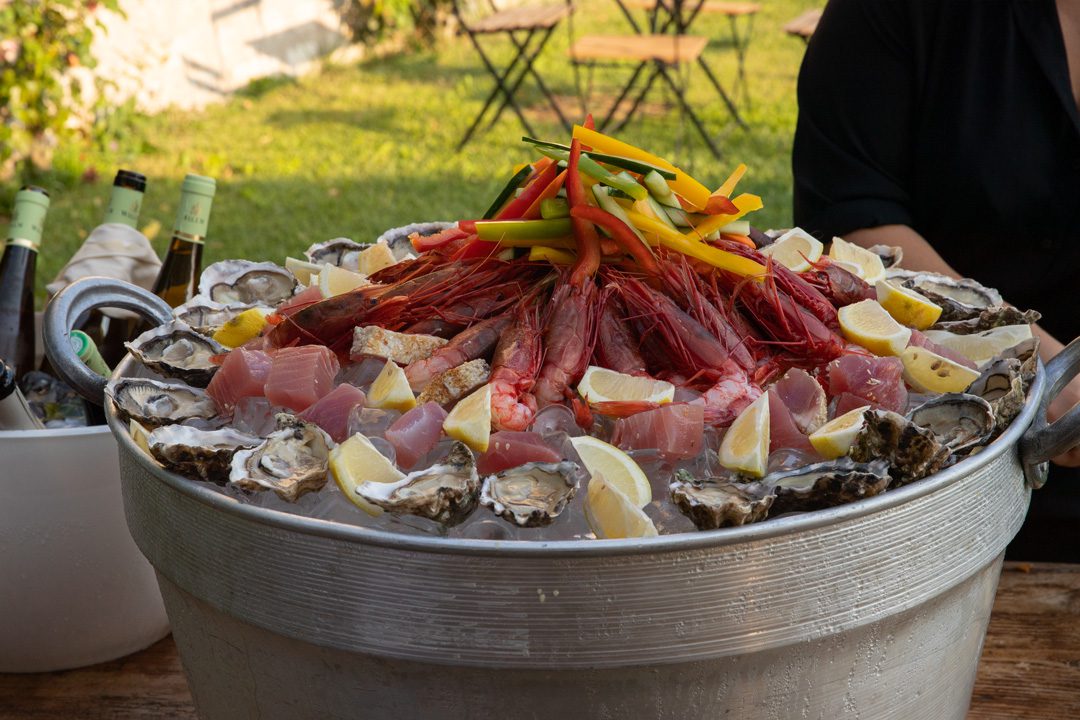 All the staff of Castello Oldofredi were impeccable and they made me really happy, from the aperitif in the garden to dinner in the splendid lounge terrace overlooking the lake! At this point I guess you want to know what we ate and what we drank, but I'm going to write you a beautiful article tomorrow with all the wine tastings of the wedding and their pairing! I anticipate only that I have chosen my favorite wines ... ready to discover them all?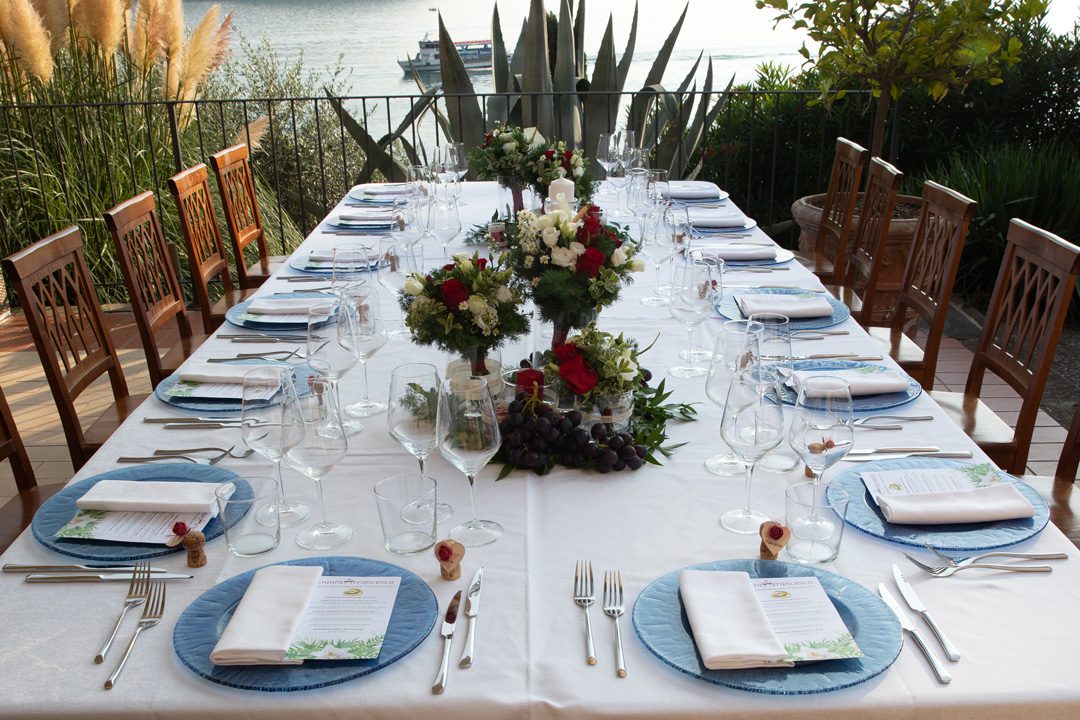 My special thanks go to all our guests who are our close and slightly enlarged family. My only regret is that Dad wasn't with me on the day that was truly the best of my life. I never imagined that after his death I could be so happy: my husband Francesco is a true miracle. ❤️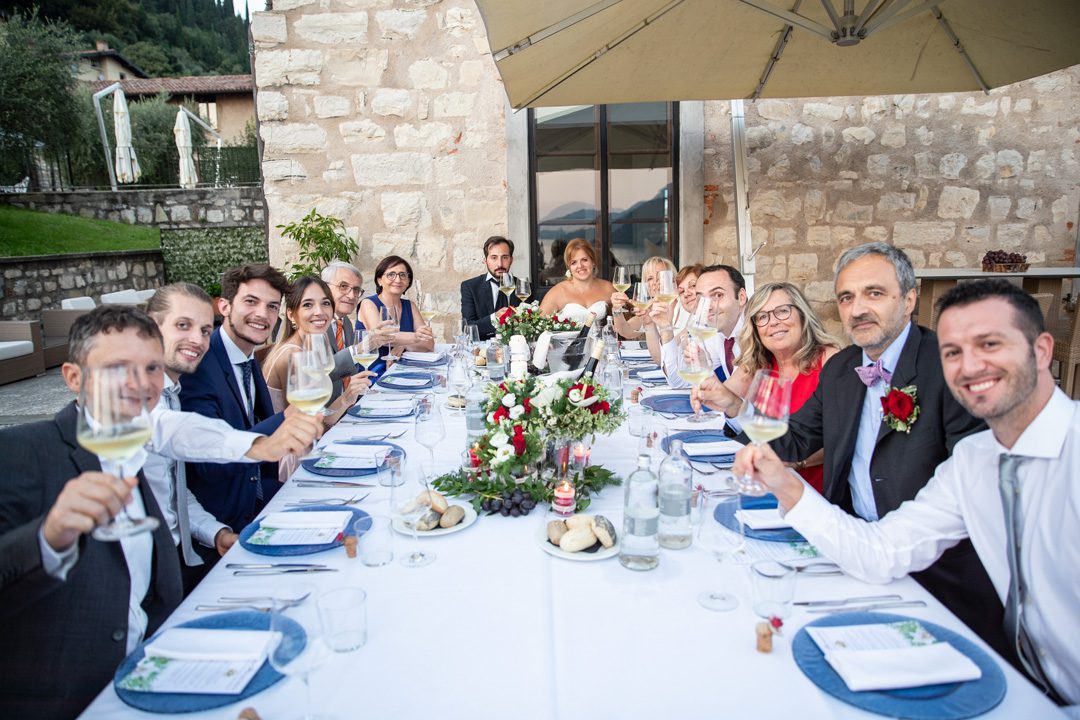 Now you just have to discover all the wines of our wedding in Monte Isola in my next article. I will spoil you only the cellars (in order of service of the menu) ... for the rest surprise!
Heartfelt thanks to everyone for sending me these beautiful wines that helped make our wedding even more special!????????????
Cheers 🥂
Chiara
PS The last thanks goes to the mysterious photographer (maybe Marina?) For this wonderful photo together with my other witness Marco Antonucci. Yes, at our wedding there was a very high concentration of people named Marco: 3 guests out of 12! I love this photo… we are really stylish! 😍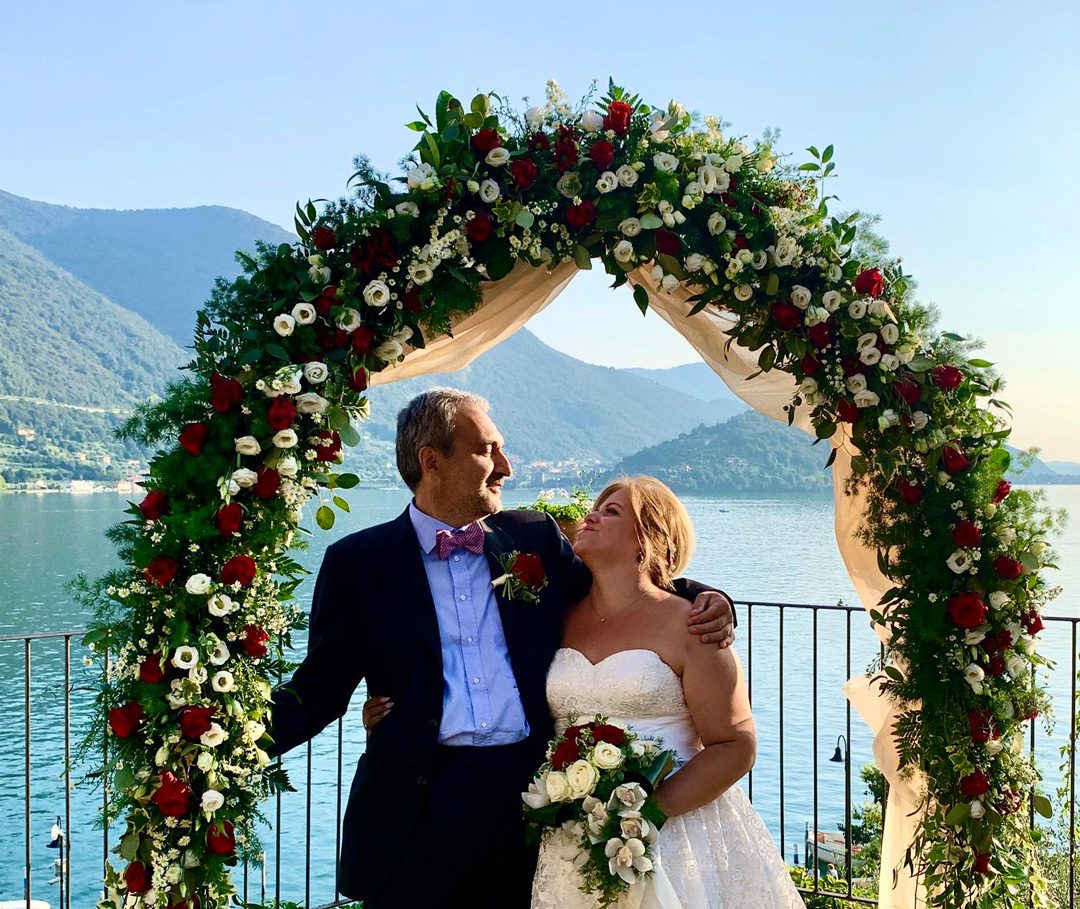 Book "Sommelier: the Illustrated Manual" Special Edition 2022
All my notes on wine and food in one book.
COMPLIMENTARY, only for those who buy my book on this blog, a copy of the First Collector's Edition of my Sparkling Wine Guide "500 Bubbles in 500", cover price € 25,30. [While stocks last]