Albana is a white grape variety characteristic of Romagna.
Synonyms and clones
Synonyms: Greek, Greek of Ancona.
clone: Albana della Bagarona, Albana gentile from Bertinoro, Albana della Compadrona, Albana della Gaiana, Albana della Serra.
Aglianico: characteristics
… Of the plant
Appearance: leaf large, pentagonal, three-lobed or five-lobed; upper page dark green, opaque, wrinkled or bullous and glabrous; lower page gray-green, light fluffy tomentum spread over the entire flap with conspicuous veins. Petiole short, thick and hairless.
maturation: last ten days of September. Bunch cylindrical 20-25 cm long, the leaves turn yellowish. Acino of medium size, spheroid. Peel golden yellow with amber reflections. Pulp juicy with a simple, particularly sweet flavor.
Productivity: quite good and constant everywhere, except in the Marche.
Vigor: remarkable.
Resistance to adversity: quite sensitive to powdery mildew and rot.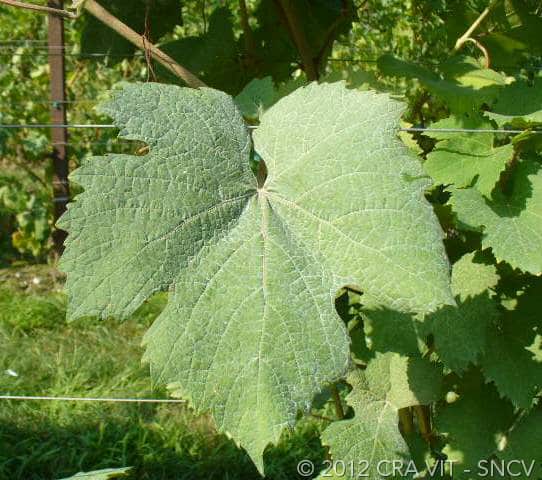 … Of the wine produced
Visual exam: more or less intense straw yellow for dry wines, intense golden yellow, even with amber reflections, for late harvest or passito wines. Regardless of the type, it always proves to be quite consistent.
Olfactory exam: although not classified as an aromatic vine, it offers sweet and rather intense aromas of broom and acacia flowers, yellow-fleshed fruits such as peach and apricot, in cases of late and passito harvests it is also enriched with hints of hazelnut, fig, date and honey.
Taste-olfactory examination: it does not shine with freshness, except for a very pleasant sapidity, because it is almost entirely displaced in its soft components, in particular it has a great alcohol content. The structure is always powerful and, in some cases, it must be contained. The finish is bitter and, in sweet wines, also very persistent. In most cases it can be defined as a red wine "disguised" as a white wine.
Cultivation areas
Italy: (suitable areas) Emilia-Romagna, Liguria, Marche, Tuscany, Umbria.
World: before phylloxera it was (perhaps) cultivated in Istria, now it has disappeared.
Albana: Italian wines DOCG and DOC where it is admitted
DOCG: Romagna Albana.
DOC: Reno, Romagna.
Sources:
© Ministry of Agricultural, Food and Forestry Policies, National catalog of vine varieties.
© Bassi C., Sommelier: the illustrated manual, Cameo DiVino, Monte Isola, 2022, pp. 131-132