L'ansonica è un vitigno a bacca bianca.
Synonyms and clones
Synonyms: inzolia, insolia, ausora, insora, anzonica, insolia di Palermo, nzolia, zoila bianca, ansolia.
Ansonica: Caratteristiche
... of the plant
Appearance: leaf pentagonale media o grande, pentalobata, con pagina superiore glabra di colore verde bottiglia chiaro, abbastanza brillante, con nervature verdi-giallognole e pagina inferiore glabra di colore più chiaro della superiore, con nervature sporgenti e per lo più glabre. Denti laterali convessi e pronunciati. Petiole medio-lungo e glabro.
Maturation: II o III decade di settembre, a seconda delle zone. Bunch grosso e lungo (18-24 cm), ha forma tronco-piramidale con una o due ali e aspetto a medio-spargolo. Grape grosso, ellissoidale. Peel di colore giallo dorato o ambrato. Pulp croccante, incolore, succosa e di sapore neutro.
Productivity: abbondante e costante.
Vigour: ottima sia nelle sue forme di allevamento a media espansione (guyot), sia in quelle a piccola espansione (alberello).
Resistance to adversity: resiste bene ai comuni parassiti, ma non all'oidio ed è sensibile alla peronospora. Resiste alla siccità e alle alte temperature.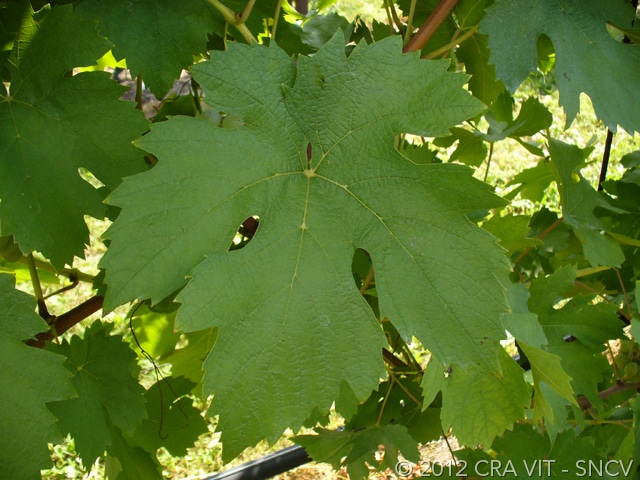 ... of wine produced
Visual examination: giallo paglierino che tende al verdolino.
Olfactory examination: intenso, fruttato e spesso anche erbaceo.
Taste-olfactory examination: sapido, abbastanza fresco, abbastanza morbido, equilibrato e persistente.
Cultivation zones
Italy: (zone idonee) Calabria, Sardegna, Sicilia, Tuscany; (zone in cui è in osservazione) Basilicata.
World: nessuna.
Ansonica: vini italiani DOCG e DOC dove è ammesso
DOCG: nessuno.
DOC: Alcamo, Ansonica Costa dell'Argentario, Bianco di Pitigliano, Bisogni, Contessa Entellina, Delia Nivolelli, Elba, Erice, Mamertino di Milazzo, Maremma Toscana, Marsala, Menfi, Monreale, Parrina, Riesi, Salaparuta, Sambuca di Sicilia, Santa Margherita di Belice, Sciacca, Sicilia, Val di Cornia, Vittoria.
Sources:
© Ministry of Agricultural Food and Forestry Policies, National Catalogue of Vine Varieties.
© Bassi C., Sommelier: the illustrated manual, Cammeo DiVino, Monte Isola, 2022, pp. 132-133