Il carignano è un vitigno a bacca nera.
Synonyms and clones
Synonyms: Italy (bovale grande, nerello cappuccio); Francia (bois, carignan); Spagna (carinena, mazuela).
Carignano: caratteristiche
… della pianta
Appearance: leaf pentalobata di medie dimensioni. Petiole medio.
Maturation: tra la I e la II decade di settembre. Bunch medio, piramidale, alato e compatto. Grape medio e obovoide. Peel di medio spessore, pruinosa e di colore blu intenso. Pulp succosa dal sapore neutro.
Productivity: abbondante e costante.
Vigour: ottima.
Resistance to adversity: piuttosto sensibile all'oidio, alla peronospera, ai marciumi e all'attacco dei parassiti.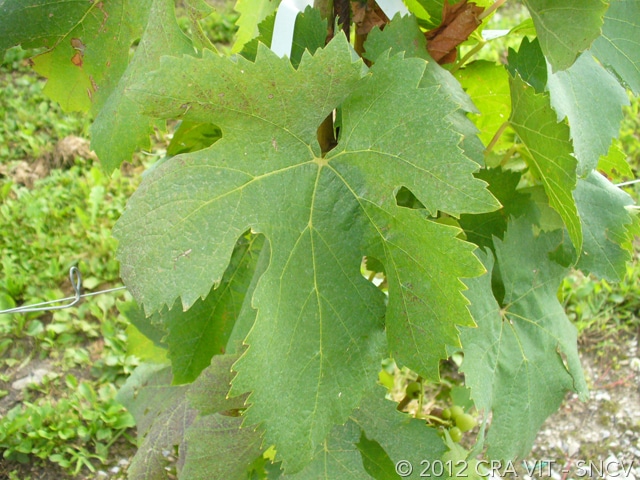 ... of wine produced
Visual examination: rosso rubino molto concentrato che lo rende perfetto come vino da taglio o da blend.
Olfactory examination: delicate note di lamponi, foglia di tabacco e cannella.
Taste-olfactory examination: intenso, grande spalla acida e tannino potente che lo rende perfetto come vino da taglio o da blend.
Cultivation zones
Italy: (zone idonee e consigliate) Sardegna; (zone idonee) Marche, Lazio, Sicilia, Toscana, Umbria.
World (in order of quantity): Francia (Languedoc-Roussillon, Côtes Catalanes); Tunisia (Mornag, Sidi Salem); Algeria (Medea); Spagna (Aragon, Catalonia, Rioja); Italy; Marocco (Berkane, Beni M'Tir, Guerrouane); Stati Uniti (California, Lodi AVA, Madera AVA, Sonoma AVA).
Carignano: vini italiani DOCG e DOC dove è ammesso
DOCG: nessuno.
DOC: Carignano del Sulcis, Sicilia.
Sources:
© Ministry of Agricultural Food and Forestry Policies, National Catalogue of Vine Varieties.
© Bassi C., Sommelier: the illustrated manual, Cammeo DiVino, Monte Isola, 2022, pp. 140-141