La corvina è un vitigno a bacca nera utilizzato per produrre il famoso Amarone della Valpolicella.
Synonyms and clones
Corvina: caratteristiche
... of the plant
Appearance: leaf pentalobata di grandezza media. La pagina superiore è glabra e di colore verde intenso opaco. La pagina inferiore è grigio-verde, aracnoidea e con venature sporgenti. La dentatura è molto pronunciata e irregolare. Petiole corto, mediamente spesso, glabro e roseo.
Maturation: dalla terza decade di settembre alla metà di ottobre. Bunch medio, piramidale, alato e compatto. Grape medio e ellissoidale. Peel  spessa, consistente, molto pruinosa e di colore blu-violetto. Pulp sciolta di sapore semplice e dolce.
Productivity: ottima e costante.
Vigour: buona.
Resistance to adversity: normale.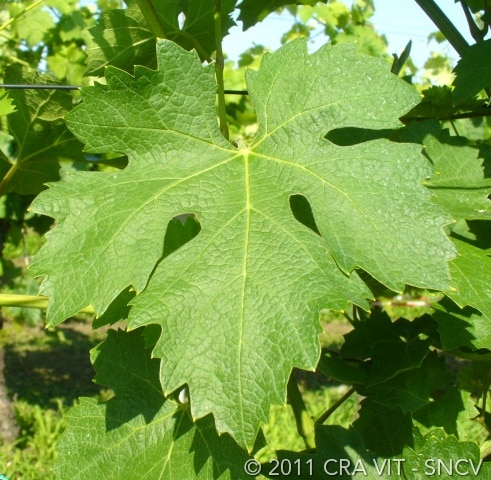 ... of wine produced
Visual examination: rosso rubino intenso e profondo con sfumature violacee.
Olfactory examination: intenso, elegante e fine, con note più speziate che fruttate (amarena, vaniglia, pepe nero, cannella, foglia di tabacco, cioccolato…).
Taste-olfactory examination: intenso, molto morbido, alcolico, strutturato, fresco, con un tannino delicato e un lungo finale amaricante.
Cultivation zones
Italy: (zone idonee e consigliate) veronese; (zone idonee) Lombardia.
World: nessuna.
Corvina: vini italiani DOCG e DOC dove è ammesso
DOCG: Amarone della Valpolicella, Bardolino Superiore, Recioto della Valpolicella.
DOC: Bardolino, Garda, Valpolicella, Valpolicella Ripasso.
Sources:
© Ministry of Agricultural Food and Forestry Policies, National Catalogue of Vine Varieties.
© Bassi C., Sommelier: the illustrated manual, Cammeo DiVino, Monte Isola, 2022, pp. 145-146