La falanghina è un vitigno a bacca bianca caratteristico della Campania.
Synonyms and clones
Synonyms: fallanghina, falanchina, falanghina verace, falernina, uva falerna, falenghina, falerno veronese, biancuzita.
Falanghina: caratteristiche
... of the plant
Appearance: leaf cuneiforme e trilobata, raramente orbicolare, di grandezza media o piccola. La pagina superiore è glabra e di colore verde carico. La pagina inferiore è lanuginosa e di colore grigio. Le nervature sono verdi con sfumature rosse. Petiole corto, di media grossezza e glabro.
Maturation: seconda metà di settembre. Bunch medio o lungo (lunghezza 18-24 cm), mediamente compatto, quasi sempre cilindrico. Grape medio, regolare e sferoide. Peel spessa, pruinosa, consistente e di colore grigio-giallastro. Pulp appena croccante, succo incolore, giustamente acido e di sapore neutro.
Productivity: media e costante.
Vigour: buona, soprattutto nei terreni vulcanici.
Resistance to adversity: abbastanza sensibile al marciume. Resiste bene all'oidio e alla peronospora.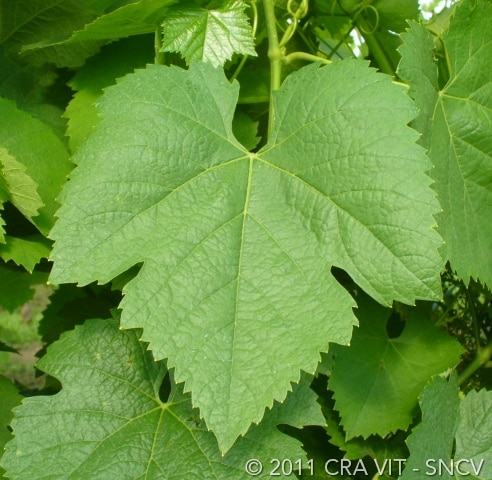 ... of wine produced
Visual examination: giallo paglierino con riflessi dorati.
Olfactory examination: delicato e fruttato, con piacevoli accenti minerali. Si riconoscono note di fiori d'arancio, limone, pesca matura e mandorle fresche.
Taste-olfactory examination: delicato, morbido e la grande spalla acida bilancia la pseudocalorica, anche se talvolta pecca di freschezza. Discreta persistenza.
Cultivation zones
Italy: (zone idonee e consigliate) Puglia; (zone idonee) Abruzzo, Basilicata, Campania, Lazio, Molise, Sardegna, Umbria.
World: nessuna.
Falanghina: vini italiani DOCG e DOC dove è ammesso
DOCG: Terre Tollesi o Tullum.
DOC: Campi Flegrei, Capri, Costa d'Amalfi, Falanghina del Sannio, Falerno del Massico, Galluccio, Irpinia, Molise, Penisola Sorrentina, San Severo, Sannio, Vesuvio, Pentro di Isernia o Pentro.
Sources:
© Ministry of Agricultural Food and Forestry Policies, National Catalogue of Vine Varieties.
© Bassi C., Sommelier: the illustrated manual, Cammeo DiVino, Monte Isola, 2022, pp. 148-149