Glera is the white grape variety with which the famous Prosecco wine is produced.
Synonyms and clones
Synonyms: serprino. Territorial: prosecco, balbi prosecco, round prosecco.
Glera: characteristics
… Of the plant
Appearance: leaf medium, pentagonal, wedge-shaped, three-lobed or five-lobed. Petiolar sinus to UV with crossed edges. The upper page is bullous and opaque light green, while the lower page has bristly and protruding green veins and is gray-green. Petiole short and hairless.
maturation: first two weeks of October. Bunch large, up to 25 cm long, elongated, pyramidal, winged and sparse. Acino medium, spheroid. Peel thin and pruinose golden-yellow, quite pruinose and slightly tannic. Pulp juicy with a simple and sweet flavor.
Productivity: good, particularly high in the Euganean Hills.
Vigor: remarkable.
Resistance to adversity: remarkable resistance to diseases, but it is sensitive to dripping and poaching. Slightly sensitive to drought.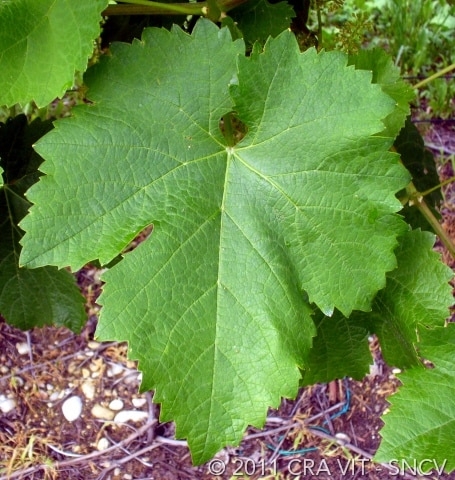 … Of the wine produced
Grape variety capable of surprising especially as a classic method sparkling wine, especially with long refinements. Depending on the vinification and the climatic conditions, it takes notes ranging from saffron to hydrocarbon.
Visual exam: pale straw yellow.
Olfactory exam: intense and fruity, with notes of ripe pear and white flowers.
Taste-olfactory examination: sapid, fresh, soft, citrine (especially if with the base) and with a discreet pseudocaloric, persistence can be good.
Cultivation areas
Italy: (suitable and recommended areas) provinces of Belluno, Padua, Treviso, Venice, Vicenza and Udine; (suitable areas) provinces of Pordenone and Trieste, Sicily.
World: none.
Glera Italian DOCG and DOC wines where it is admitted
DOCG: Asolo-Prosecco, Colli di Conegliano, Conegliano Valdobbiadene-Prosecco.
DOC: Carso or Carso-Kras, Euganean Hills, Montello-Asolo Hills, Venice.
Sources:
© Ministry of Agricultural, Food and Forestry Policies, National catalog of vine varieties.
© Bassi C., Sommelier: the illustrated manual, Cameo DiVino, Monte Isola, 2022, pp. 151-152