Il lacrima è un vitigno a bacca nera caratteristico delle Marche.
Sinonimi e cloni
Synonyms: lacrima Christi o lacrima Cristi, lacrima dolce, lacrima gentile, lacrima di Napoli, lacrima nera, lacryma nera, lagrima Christi.
Lacrima: caratteristiche
... of the plant
Appearance: leaf media, pentagonale, pentalobata, con seno peziolare a V. La pagina superiore è glabra e di colore verde scuro mentre quella inferiore è glabra e di colore verde chiaro. Petiole medio.
Maturation: precoce. Bunch medio, lungo, piramidale e alato. Grape medio, arrotondato e regolare. Peel spessa, consistente e pruinosa di colore blu-nero. Pulp colorata, molle e succosa di sapore caratteristico.
Productivity: scarsa.
Vigour: notevole.
Resistance to adversity: sensibile alla botrytis e ai ragnetti, mentre resiste bene alle altre malattie crittogamiche e agli insetti. Scarsa resistenza alle avversità climatiche.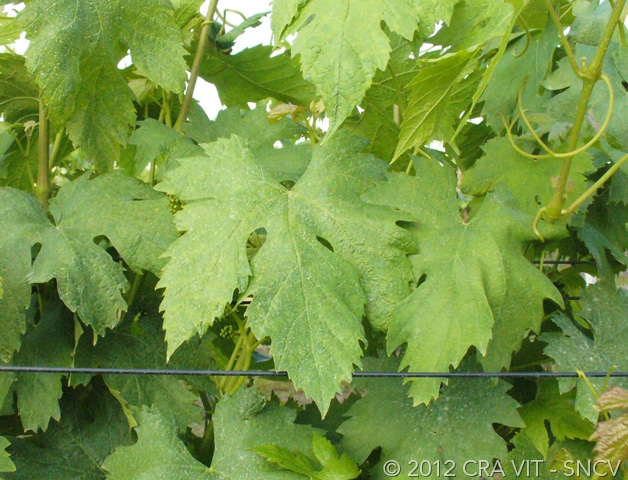 ... of wine produced
Si presta bene a moderati invecchiamenti.
Visual examination: rosso rubino intenso.
Olfactory examination: intenso, fruttato e vinoso.
Taste-olfactory examination: asciutto, con una buona alcolicità. Tannico e strutturato, ma è un po' carente come acidità.
Cultivation zones
Italy: (zone idonee) Marche, Puglia e Umbria.
World: nessuna.
Lacrima: vini italiani DOCG e DOC dove è ammesso
DOCG: nessuno.
DOC: Colli Maceratesi, Lacrima di Morro o Lacrima di Morro d'Alba.
Sources:
© Ministry of Agricultural Food and Forestry Policies, National Catalogue of Vine Varieties.
© Bassi C., Sommelier: the illustrated manual, Cammeo DiVino, Monte Isola, 2022, p. 154