Il malbech è un vitigno a bacca nera caratteristico dell'Argentina e, in particolare, della regione Mendoza.
Synonyms and clones
Synonyms: (Argentina) auxerrois, cot, malbeck, pressac; (Francia) côte.
Malbech: caratteristiche
... of the plant
Appearance: leaf grande, corta, orbicolare, intera o trilobata appena accennata e con seno peziolare a U o V. La pagina superiore è glabra e di colore verde scuro mentre quella inferiore è lanugginosa e di colore verde chiaro.
Maturation: abbastanza precoce. Bunch medio o grosso, piramidale, alato e mediamente compatto. Grape medio o grosso e di forma arrotondata. Peel spessa, consistente e pruinosa di colore blu-nero. Pulp succosa, incolore e molle dal sapore semplice.
Productivity: risente dell'andamento climatico, da scarsa a buona.
Vigour: ottima.
Resistance to adversity: sensibile a marciume, peronospora e gelate.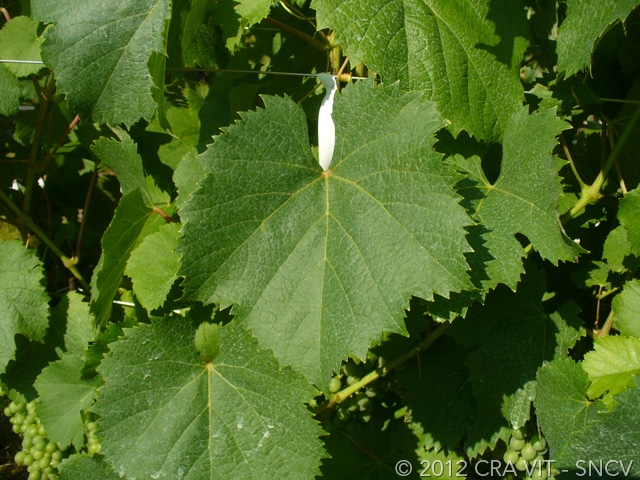 ... of wine produced
La qualità dei vini elaborati da questo vitigno risente tantissimo del terroir, quindi è difficile individuare delle caratteristiche universali. Ad esempio il Malbec argentino, in condizioni di coltivazione ottimali, si può descrivere:
Visual examination: rosso rubino intenso, intenso con sfumature violacee o bluastre che possono apparire quasi nere.
Olfactory examination: intenso, floreale e fruttato. Tra i riconoscimenti principali ci sono: frutti di bosco, amarene, prugne, caffè, noci, cioccolato, tartufo, vaniglia, cuoio, uva passa e foglia di tabacco. Se effettua un passaggio in barrique il sentore di vaniglia può diventare molto accentuato.
Taste-olfactory examination: morbido, con un tannino presente e levigato. Grande struttura e, soprattutto dopo un lungo periodo di affinamento in bottiglia, ha un finale di tabacco, cannella e cuoio molto persistente.
Cultivation zones
Italy: (zone idonee e consigliate) province di Padova, Treviso e Venezia; la provincia di Pordenone è una zona mista (idonea e consigliata nella zona del Lison-Pramaggiore, idonea nel resto della provincia); (zone idonee) Abruzzo, Puglia, Sardegna, Sicilia, Toscana, Umbria e nella province di Gorizia e Udine; (zone in cui è in osservazione) Basilicata.
World (in order of quantity): Argentina (Catamarca; La Rioja; Mendoza; San Juan); Francia (Sud-ovest); Stati Uniti (California: North Coast AVA; Washington: Columbia Valley); Sudafrica (Paarl; Stellenbosch); Australia (Sud Australia; Ovest Australia; Victoria); Italy.
Malbech: vini italiani DOCG e DOC dove è ammesso
DOCG: nessuno.
DOC: Lison-Pramaggiore, Rosso di Cerignola.
Sources:
© Ministry of Agricultural Food and Forestry Policies, National Catalogue of Vine Varieties.
© Bassi C., Sommelier: the illustrated manual, Cammeo DiVino, Monte Isola, 2022, pp. 155-156