Moscato bianco is an aromatic grape variety used above all for the production of sparkling sweet wines, generally with low alcohol content such as Moscato d'Asti DOCG, which also excels when vinified dry.
Synonyms and clones
Synonyms: (Muscat followed by the names of the place of cultivation) Muscat of Canelli, Muscat of the Euganean Hills, Muscat of Frontignan, Muscat of Montalcino, Muscat of Noto, Muscat of Syracuse, Muscat of Strevi. Other names are: grüner muscateller, Douro muscatel, muscalen traube, muscateller, weisse, weisser muscateller.
Montepulciano: characteristics
… Of the plant
Muscat is an extremely demanding vine on the cultivation soil, so much so that it is enough to move a few hundred meters to lose the favorable conditions that allow to elaborate fine wines. Its ideal terrain is located between 200 and 280 meters above sea level and belongs to the Middle Miocene.
Appearance: leaf medium, orbicular or pentagonal, three-lobed or five-lobed and with lyre-shaped petiole sinus (overlapping V). The upper page is hairless and dark green in color while the lower page is almost hairless and opaque light green. Petiole medium, almost hairless.
maturation: second fortnight of August and first ten days of September. Bunch medium or small, cylindrical-conical, with one or two short wings, tight or semi-tight and compact. Acino middle and spheroid with circular section. Peel quite thick and consistent with a golden-yellow color that becomes amber where it is exposed to the sun, not very waxy. Pulp melted, almost soft and consistent with a muscat and sweet flavor.
Productivity: low to constant.
Vigor: from poor to good depending on the area.
Resistance to adversity: resists well to piling and dripping. Very sensitive to powdery mildew and cold, it is also sensitive to downy mildew.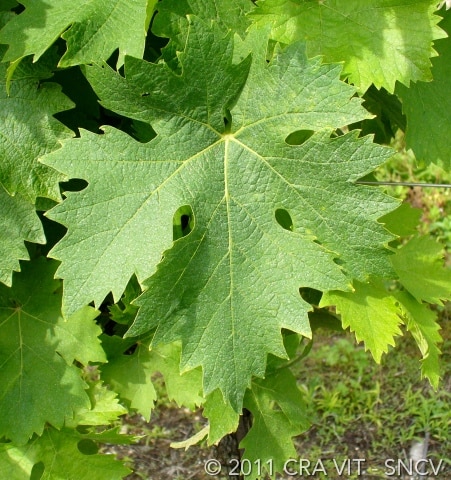 … Of the wine produced
It excels sweet and passito sparkling, but it is also found in the classic method sparkling wine with interesting results. Moscato d'Asti DOCG, when well executed, if left in the bottle for a few years, takes on hints of saffron. Moscato passito has pleasant mineral and / or balsamic accents depending on the terroir.
Visual exam: from pale straw yellow to intense golden yellow.
Olfactory exam: intense and fine, with characteristic notes, sage, musk, peach, apricot, mandarin, orange blossom, white chocolate.
Taste-olfactory examination: light, soft, fresh, delicate, intense and elegant, fine. Exceptional drinkability.
Cultivation areas
Italy: (suitable and recommended areas) Piedmont, Puglia, Sardinia, Valle d'Aosta and in the province of Padua; (suitable areas) Abruzzo, Basilicata, Calabria, Campania, Emilia-Romagna, Lazio, Liguria, Lombardy, Marche, Molise, Sicily, Tuscany, Umbria and the provinces of Belluno, Rovigo, Treviso, Venice and Verona; (areas where it is under observation) province of Vicenza.
World (in order of quantity): Italy; France (Alsace; Languedoc-Roussilion; Rhone Valley); Greece (Peloponnese; Samos); Spain (Andalusia); Brazil (Serra Gaucha); Romania (Transylvania); United States (California); Hungary (Eger: Matra); South Africa (Constantia).
Montepulciano: Italian DOCG and DOC wines where it is admitted
DOCG: Asti.
DOC: Abruzzo, Cagliari, Castel San Lorenzo, Hills of Parma, Tuscia or Etruscan Hills of Viterbo, Euganean Hills, Piacentini Hills, Tortonesi Hills, Elba, Gulf of Tigullio - Portofino or Portofino, Loazzolo, Menfi, Molise or Molise, Moscadello di Montalcino , Moscato di Sardegna, Moscato di Sorso-Sennori or Moscato di Sorso or Moscato di Sennori.
Sources:
© Ministry of Agricultural, Food and Forestry Policies, National catalog of vine varieties.
© Bassi C., Sommelier: the illustrated manual, Cameo DiVino, Monte Isola, 2022, pp. 160-161