Nebbiolo is a black grape variety that excels in Piedmont and Lombardy where it is called chiavennasca.
Synonyms and clones
Synonyms: chiavennasca, prunent, spanna (the only officers). Others: barbesino, brunenta, marchesana, martesana, melasca, nebbiolin, nibieul burghiri, nebieul fumela, poctener, picotener. There are also deformations of the name or the name followed by a complement of place or qualification, but often they cannot be considered true synonyms or are even wrong. The name Nebbiolo then derives from fog for the high bloom content of its berries which makes them appear "clouded".
Nebbiolo: characteristics
… Of the plant
Appearance: leaf medium or large, hybrid in shape between orbicular and pentagonal, three-lobed, five-lobed or almost whole with open V-shaped petiole sinus with concave sides. The upper side is glabrous, slightly vesicular and of an opaque bottle green color. The underside is arachnoid and light green in color. Petiole medium with a sparse fluff.
maturation: late. Bunch medium or grade, pyramidal, elongated, winged and barely compact. Acino medium, round tending to ellipsoid. Peel thin, resistant and tannic, very pruinose and dark purple in color. Pulp juicy and colorless with a simple, sweet, sour and astringent flavor.
Productivity: inconstant because it is very sensitive to the climatic trend.
Vigor: Discrete.
Resistance to adversity: sensitive to peronospera, resists powdery mildew well. If the climate is particularly rainy, it can be attacked by botrytis in autumn. Very sensitive to changes in temperature.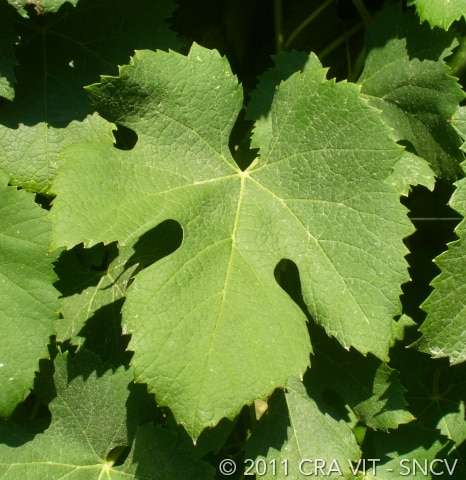 … Of the wine produced
Visual exam: transparent ruby ​​red with a more or less intense garnet tendency according to age. In wines that are not particularly developed, orange nuances are appreciated.
Olfactory exam: very intense, elegant and fine. Notes of violet, fresh plum and jam, leather, porcini mushrooms, bark, tar, paraffin.
Taste-olfactory examination: austere, soft, warm, fresh, tannic, structured and with a very long finish that can be spiced with shades of pink.
Cultivation areas
Italy: (suitable areas recommended) Piedmont, Sardinia, Valle D'Aosta; (suitable areas) Abruzzo, Basilicata, Lombardy, Umbria.
World (in order of quantity): Italy; Mexico (Baya California); Australia (South Australia); United States (California; Washington); Argentina (Mendoza). Small quantities grown in Uruguay e South Africa.
Nebbiolo: Italian DOCG and DOC wines where it is admitted
DOCG: Barbaresco, Barolo, Gattinara, Ghemme, Roero, Sforzato di Valtellina or Sfursat di Valtellina, Valtellina Superiore.
DOC: Alba, Albugnano, Boca, Bramaterra, Canavese, Carema, Tortona Hills, Novara Hills, Saluzzo Hills, Sesia Coasts, Fara, Langhe, Lessona, Monferrato, Nebbiolo d'Alba, Piedmont, Pinerolese, Sizzano, Terre Alfieri, Valle d 'Aosta or Valle d'Aostee, Ossola Valleys, Valtellina Rosso or Rosso di Valtellina.
Sources:
© Ministry of Agricultural, Food and Forestry Policies, National catalog of vine varieties.
© Bassi C., Sommelier: the illustrated manual, Cameo DiVino, Monte Isola, 2022, pp. 162-163