Il petit verdot è un vitigno a bacca nera.
Synonyms and clones
Petit verdot: caratteristiche
... of the plant
Appearance: leaf media, pentagonale e pentalobata. La pagina superiore è glabra e di colore verde intenso. Petiole medio e aracnoideo.
Maturation: tardiva. Bunch piccolo, conico o piramidale, alato o non alato e compatto. Grape sferoide, medio-piccolo, regolare. Peel di spessore medio e di colore nero uniforme. Pulp succosa e di sapore semplice.
Productivity: discreta.
Vigour: da moderata a elevata.
Resistance to adversity: teme il freddo e la pioggia in fase vegetativa. Per questo si esprime al meglio il meglio in zone calde, molto soleggiate, con scarse precipitazioni e molto ventilate.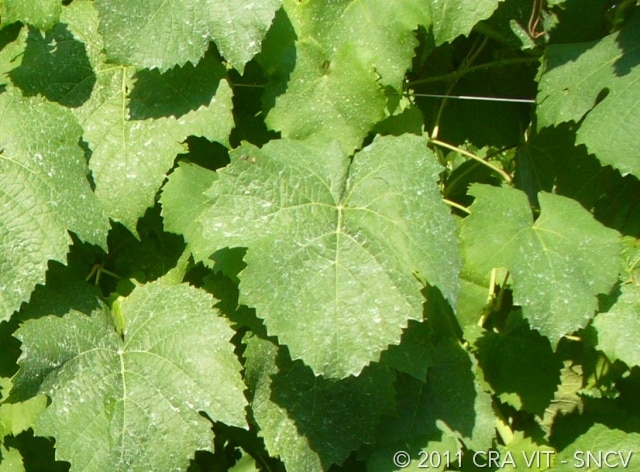 ... of wine produced
Visual examination: rosso rubino intenso.
Olfactory examination: intenso, floreale, fruttato e speziato.
Taste-olfactory examination: tannico, morbido, secco, strutturato, persistente.
Cultivation zones
Italy: (zone idonee) Abruzzo, Calabria, Emilia-Romagna, Friuli-Venezia Giulia, Lazio, Lombardia, Marche, Piemonte, Puglia, Sicilia, Umbria, Valle
d'Aosta e provincia di Trento; (zone in cui è in osservazione) Alto Adige, Basilicata, Molise e province di Padova, Treviso, Venezia, Verona, Vicenza.
World (in order of quantity): Spagna (Castilla-La Mancha; Mentrida); Australia (Australia Meridionale); Francia (Bordeaux: Médoc); Stati Uniti (California: North Coast; Washington: Columbia Valley); Italy; Sudafrica (Stellenbosch); Cile (Aconcagua; Colchagua; Maipo); Argentina (Mendoza) e piccole produzioni in Portogallo e Uruguay.
Petit verdot: vini italiani DOCG e DOC dove è ammesso
DOCG: nessuno.
DOC: Menfi, Sicilia.
Sources:
© Ministry of Agricultural Food and Forestry Policies, National Catalogue of Vine Varieties.
© Bassi C., Sommelier: the illustrated manual, Cammeo DiVino, Monte Isola, 2022, pp. 163-164