Il picolit è un vitigno a bacca bianca.
Synonyms and clones
Synonyms: piccolit, piccolito, piccolito del Friuli, uva del Friuli.
Picolit: caratteristiche
... of the plant
Appearance: leaf media, pentagonale, trilobata o quinquelobata, con seno peziolare a U molto largo. La pagina superiore è glabra e di colore verde chiaro opaco. La pagina inferiore è aracnoidea, lanugginosa e di colore verde oliva. Petiole medio, quasi glabro e di colore rosso-viola intenso.
Maturation: fine settembre, primi di ottobre. Bunch medio, piramidale, spesso alato con una sola ala, spargolo e serrato. Grape piccolo, ellissoide, regolare. Peel di medio spessore e consistente, pruinosa e di colore verde-dorato un po' punteggiata. Pulp sciolta, succosa con succo incolore di sapore neutro e dolce.
Productivity: molto scarsa a causa dell'aborto floreale.
Vigour: buona.
Resistance to adversity: normale.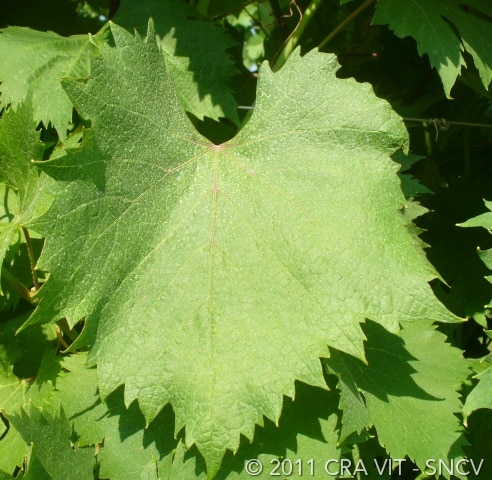 ... of wine produced
Visual examination: da giallo paglierino intenso a giallo oro brillante.
Olfactory examination: ampio, intenso, fruttato e caratteristico, con note di zenzero candito, dattero, zuppa inglese, uva sultanina, fichi secchi, mandarino.
Taste-olfactory examination: amabile o dolce, ricco, spiccato gusto di albicocca matura, pseudocalorica percettibile, discretamente fresco, strutturato, sapido. Finale amaricante e vanigliato molto lungo.
Cultivation zones
Italy: (zone idonee) provincia di Pordenone; (Mista) Province di Gorizia e di Udine.
World: nessuna.
Picolit: vini italiani DOCG e DOC dove è ammesso
DOCG: Colli Orientali del Friuli Picolit.
DOC: Collio Goriziano o Collio.
Sources:
© Ministry of Agricultural Food and Forestry Policies, National Catalogue of Vine Varieties.
© Bassi C., Sommelier: the illustrated manual, Cammeo DiVino, Monte Isola, 2022, pp. 164-165