Il pinot grigio è un vitigno a bacca grigia.
Synonyms and clones
Synonyms: (Italia) Borgogna grigio, rülander, strahler; (Francia) auvernat gris, fauvet, gris cordelier, petit gris, pinot beurot, pinot burton, tokay d'Alsace; (Germania) grauburgunder, tokayer.
Pinot grigio: caratteristiche
... of the plant
Appearance: leaf piccola, cordiforme, trilobata, con seno peziolare a V aperto. La pagina superiore è bollosa e di colore verde scuro lucido. La pagina inferiore è appena pubescente e di colore verde chiaro. Petiole corto, sottile e glabro.
Maturation: metà settembre. Bunch piccolo, tozzo, cilindrico, spesso alato, compatto. Grape piccolo, leggermente ellittico, regolare. Peel di spessore medio, abbastanza consistente e di color grigio-viola. Pulp molle e succosa, con un sapore neutro piuttosto dolce.
Productivity: buona.
Vigour: buona.
Resistance to adversity: normale all'oidio e alla peronospera, è sensibile al marciume.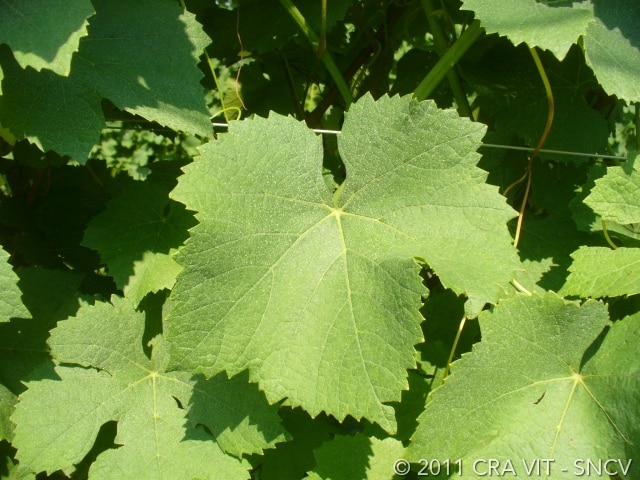 ... of wine produced
Visual examination: da giallo paglierino con riflessi dorati a rosa buccia di cipolla.
Olfactory examination: intenso e molto fruttato con leggere note floreali. Riconoscimenti: pesca bianca, cedro, mandorla fresca, nocciola, mela cotogna.
Taste-olfactory examination: fresco, morbido, alcolico e strutturato. Equilibrato.
Cultivation zones
Italy: (zone idonee e consigliate) Friuli-Venezia Giulia, Piemonte, Puglia, Valle d'Aosta e province di Belluno, Padova, Trento, Treviso, Venezia, Verona, Vicenza; (zone idonee) Abruzzo, Basilicata, Emilia-Romagna, Lazio, Lombardia, Marche, Molise, Sardegna, Sicilia, Toscana, Umbria e province di Bolzano, Caserta, Rovigo.
World (in order of quantity): Italy; Stati Uniti (California; Oregon); Germania (Baden; Pfalz; Rheinhessen); Australia (Sud Australia: Adelaide Hills; Victoria: Yarra Valley); Francia (Alsazia); Ungheria (Balaton); Nuova Zelanda (Isola del Nord: Gisborne, Hawke's Bay; Isola del Sud: Marlborough).
Pinot grigio: vini italiani DOCG e DOC dove è ammesso
DOCG: Oltrepò Pavese Metodo Classico.
DOC: Alto Adige o dell'Alto Adige (in tedesco Südtirol o Südtiroler), Arcole, Breganze, Carso o Carso – Kras, Colli Altotiberini, Colli Berici, Colli del Trasimeno o Trasimeno, Colli di Parma, Colli di Scandiano e di Canossa, Colli Perugini, Colli Pesaresi, Colli Piacentini, Colli Tortonesi, Collio Goriziano o Collio, Corti Benedettine del Padovano, Delle Venezie o in lingua slovena Beneskih Okolisev, Friuli Aquileia, Friuli Annia, Friuli Colli Orientali, Friuli Isonzo o Isonzo del Friuli, Friuli Latisana, Garda, Garda Colli Mantovani, Lison Pramaggiore, Menfi, Merlara, Molise o del Molise, Montecarlo, Montello – Colli Asolani, Monti Lessini, Oltrepò Pavese, Oltrepò Pavese Pinot Grigio, Piemonte, Pomino, Riviera del Brenta, Sant'Antimo, Sicilia, Terre del Colleoni o Colleoni, Torgiano, Trentino, Valcalepio, Valdadige, Valdadige Terra dei Forti o Terra dei Forti, Valdichiana Toscana, Valle d'Aosta o Vallee d'Aoste, Venezia, Vicenza, Friuli o Friuli Venezia Giulia (in sloveno Slovena Furlanjia o Furlanjia Juliska Krajna).
Sources:
© Ministry of Agricultural Food and Forestry Policies, National Catalogue of Vine Varieties.
© Bassi C., Sommelier: the illustrated manual, Cammeo DiVino, Monte Isola, 2022, pp. 166-167