Primitivo is a black grape variety found mainly in southern Italy.
Synonyms and clones
Synonyms: zinfandel. Others: morellone, primaticcio, primativo, primitivo di Gioia, grapes of Corato, grapes of the pergola, zagarese.
Primitivo or zinfandel: characteristics
… Of the plant
Appearance: leaf medium, pentagonal, five-lobed, closed lyre petiole sinus with overlapping edges, narrow U-shaped open lateral sinuses with converging edges. Petiole medium and hairless.
maturation: I and II ten days of October. Bunch of medium length, conical or cylindrical, simple, winged or double winged and moderately compact. Acino middle and spheroid. Peel medium thickness, pruinose and blue in color. Pulp juicy, sweet and aromatic with a colorful juice.
Productivity: inconsistent, but abundant and of good quality.
Vigor: mediocre.
Resistance to adversity: sensitive to rot and spring frost. Sensitive to drought and high summer temperatures. Fairly resistant to powdery mildew and peronospera.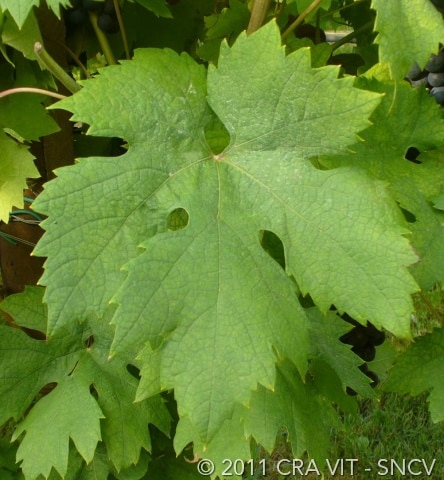 … Of the wine produced
Visual exam: deep ruby ​​red.
Olfactory exam: intense and fruity with recognitions of blackberries in syrup, blueberries, cinnamon, pipe tobacco, black pepper.
Taste-olfactory examination: soft, tannic, structured and persistent.
Cultivation areas
Italy: (suitable and recommended areas) Puglia; (suitable areas) Abruzzo, Basilicata, Campania, Lazio, Sardinia, Umbria; (areas where it is under observation) Molise.
World (in order of quantity): United States (California: Lodi AVA, Paso Robles AVA, Sonoma AVA); Italy; Chile (Central Valley: Maule); South Africa.
Primitivo or zinfandel: Italian DOCG and DOC wines where it is admitted
DOCG: Primitivo di Manduria Sweet Natural.
DOC: Cilento, Tarantine Jonic Hills, Falerno del Massico, Gioia del Colle, Gravina, Matera, Primitivo di Manduria, Terra d'Otranto.
Sources:
© Ministry of Agricultural, Food and Forestry Policies, National catalog of vine varieties.
© Bassi C., Sommelier: the illustrated manual, Cameo DiVino, Monte Isola, 2022, p. 169