Il sagrantino è un vitigno a bacca nera caratteristico dell'Umbria.
Synonyms and clones
Sagrantino: caratteristiche
... of the plant
Appearance: leaf media, orbicolare, trilobata (raramente pentalobata) e con seno peziolare a U. La pagina superiore è bollosa e di colore verde chiaro brillante. La pagina inferiore è lanugginosa e di colore verde. Petiole medium and glabrous.
Maturation: prima e seconda decade di ottobre. Bunch da piccolo a medio, molto regolare, alato e semi spargolo. Grape rotondo o semi-rotondo e regolare. Peel di media grossezza, consistente, da mediamente pruinosa a molto pruinosa e di colore nero. Pulp sciolta dal sapore semplice.
Productivity: da scarsa a media e irregolare.
Vigour: average.
Resistance to adversity: resiste bene a un clima sfavorevole. Radici molto resistenti alla fillossera. Sensibile all'oidio, alla peronospera e al marciume.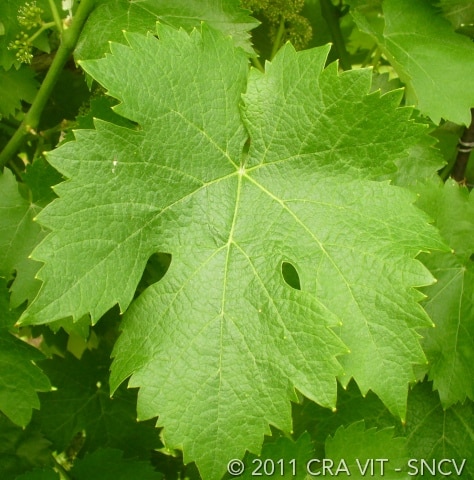 ... of wine produced
Visual examination: rosso rubino tendente al granato con sfumature aranciate.
Olfactory examination: intenso, speziato, etereo con note di ribes, ciliegia fresca e in confettura.
Taste-olfactory examination: tannico, caldo, ampio, strutturato e persistente.
Cultivation zones
Italy: (zone idonee) Marche, Toscana e Umbria; (zone in cui è in osservazione) Molise.
World (in order of quantity): Italy; Ungheria (Pannon: Szekszárd); Stati Uniti (California).
Sagrantino: vini italiani DOCG e DOC dove è ammesso
DOCG: Montefalco Sagrantino.
DOC: Montefalco.
Sources:
© Ministry of Agricultural Food and Forestry Policies, National Catalogue of Vine Varieties.
© Bassi C., Sommelier: the illustrated manual, Cammeo DiVino, Monte Isola, 2022, pp. 170-171