The sauvignon blanc è un vitigno a bacca bianca che in Italia eccelle in Alto Adige e in Friuli-Venezia Giulia. Nel resto del mondo trova la sua zona d'elezione nella Loira, in Francia. Eccellenti vini bianchi da uve sauvignon sono elaborati in Nuova Zelanda nella zona vitivinicola di Marlborough (è stata una delle mie domande esame AIS).
Synonyms and clones
Synonyms: sauvignon blanc (unico ufficiale). Altri: spergolina, pellegrina.
Sauvignon blanc: caratteristiche
... of the plant
Appearance: leaf media, tondeggiante, trilobata, seno peziolare a U aperto se la foglia è distesa, chiuso nella posizione naturale e seni laterali poco profondi. La pagina superiore è un po' bollosa e di colore verde intenso. La pagina inferiore è pubescente e di colore verde chiaro. Petiole medio.
Maturation: ultima decade di settembre. Bunch medio-piccolo, cilindrico, alato e compatto. Grape medio e subrotondo. Peel spessa e dura di colore verde-dorata. Pulp un po' consistente, mediamente succosa, di sapore appena aromatico e dolce.
Productivity: buona e costante.
Vigour: buona. Non deve essere potato troppo generosamente.
Resistance to adversity: sensibile solo al marciume.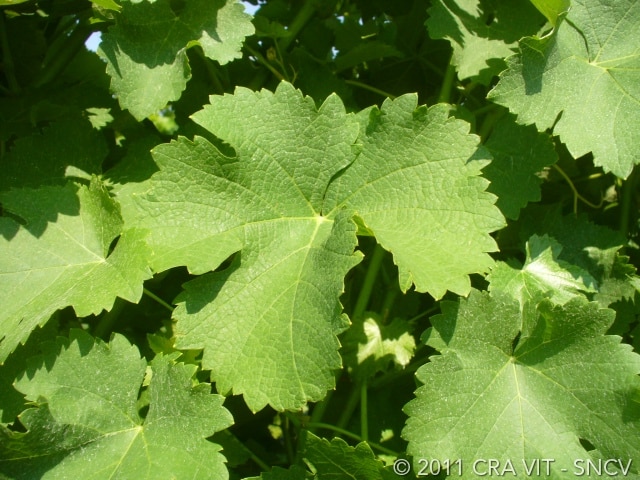 ... of wine produced
Visual examination: giallo paglierino brillante con sfumature verde-oro.
Olfactory examination: molto intenso, vegetale, fruttato. Tra i riconoscimenti: legno di bosso (più fine di dire pipì di gatto), foglia di pomodoro, pompelmo, citronella, ortica e pesca.
Taste-olfactory examination: intenso, molto elegante, fresco, sapido, caldo e strutturato. Lungo finale vegetale.
Cultivation zones
Italy: (zone idonee e consigliate) Friuli-Venezia Giulia, Puglia, Trentino e province di Padova, Treviso, Venezia e Vicenza; (zone idonee) Abruzzo, Basilicata, Calabria, Emilia-Romagna, Lazio, Liguria, Lombardia, Marche, Molise, Sardegna, Sicilia, Toscana, Piemonte, Umbria, Valle d'Aosta.
World (In ordine di quantità): Francia (Bordeaux; Borgogna; Valle della Loira); Nuova Zelanda (Isola del Sud: Marlborough); Cile (Aconcagua; Coquimbo; Valle Centrale); Sudafrica (Cape South Coast Region, Coastal Region, Eastern Cape, Kwazulu-Natal); Stati Uniti (California: Lake County, Mendocino County, Monterey County; Oregon: Southern Oregon Valley: New Mexico; Washington); Australia (Australia Occidentale); Spagna (Rias Baixas; Valdeorras); Argentina (Valle del Padernal). Piccole coltivazioni in Italy, Ungheria, Russia e Austria.
Sauvignon blanc: vini italiani DOCG e DOC dove è ammesso
DOCG: Rosazzo.
DOC: Abruzzo, Alcamo, Alghero, Alto Adige o dell'Alto Adige (in tedesco Südtirol o Südtiroler), Arcole, Bagnoli di Sopra o Bagnoli, Bianco di Pitigliano, Bolgheri, Bosco Eliceo, Breganze, Brindisi, Carso o Carso – Kras, Castel del Monte, Colli Berici, Colli Bolognesi, Colli del Trasimeno o Trasimeno, Colli di Faenza, Colli di Parma, Colli di Scandiano e di Canossa, Colli Euganei, Colli Maceratesi, Colli Martani, Colli Pesaresi, Colli Piacentini, Colli Romagna Centrale, Colli Tortonesi, Colline Lucchesi, Collio Goriziano o Collio, Contessa Entellina, Corti Benedettine del Padovano, Cortona, Delia Nivolelli, Erice, Friuli Aquileia, Friuli – Annia, Friuli Colli Orientali, Friuli Grave, Friuli Isonzo o Isonzo del Friuli, Friuli Latisana, Garda, Garda Colli Mantovani, Lago di Corbara, Langhe, Lison – Pramaggiore, Lizzano, Maremma Toscana, Menfi, Molise o del Molise, Montecarlo, Montescudaio, Monti Lessini, Oltrepò Pavese, Parrina, Piemonte, Pomino, San Torpè, Sant'Antimo, Sicilia, Squinzano, Trentino, Val d'Arbia, Val d'Arno di Sopra o Valdarno di Sopra, Valdadige, Vicenza, Friuli o Friuli Venezia Giulia (in sloveno Slovena Furlanjia o Furlanjia Juliska Krajna).
Sources:
© Ministry of Agricultural Food and Forestry Policies, National Catalogue of Vine Varieties.
© Bassi C., Sommelier: the illustrated manual, Cammeo DiVino, Monte Isola, 2022, pp. 174-175