La schiava gentile è un vitigno a bacca nera presente in Italia soprattutto in Trentino-Alto Adige.
Synonyms and clones
Synonyms: kleinvernatsch e schiava piccola a Bolzano, mittervernatsch, rother-vernatsch e schiava media a Caldaro.
Schiava gentile: caratteristiche
... of the plant
Appearance: leaf più che media, rotondeggiante, trilobata o quasi intera, seno peziolare chiuso con bordi sovrapposti e seni laterali inferiori assenti. La pagina superiore, bollosa, è verde cupo opaco. La pagina inferiore è verde chiaro. Petiole corto e glabro.
Maturation: metà settembre. Bunch medio, piramidale, con una sola ala e spargolo. Grape medio, subrotondo e irregolare. Peel pruinosa, mediamente spessa, tenera e di colore blu-viola. Pulp succosa di sapore semplice e dolce.
Productivity: abbondante e costante.
Vigour: buona.
Resistance to adversity: sensibile all'oidio e al marciume.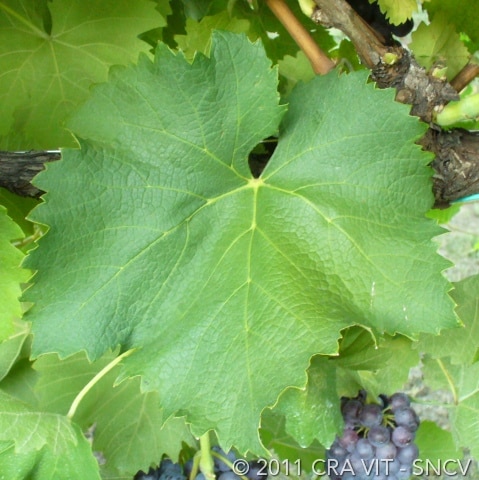 ... of wine produced
Visual examination: rosso rubino vivace e trasparente.
Olfactory examination: intenso e fruttato con note di ciliegia e mandorla.
Taste-olfactory examination: delicato, morbido, sapido poco alcolico, poco tannico, molto equilibrato e con una grande bevibilità.
Cultivation zones
Italy: (zone idonee e consigliate) Trentino; (zone idonee) Alto Adige, Lombardia, Toscana e provincia di Verona.
World (in order of quantity): Germania; Italy.
Schiava gentile: vini italiani DOCG e DOC dove è ammesso
DOCG: nessuno.
DOC: Alto Adige o dell'Alto Adige (in tedesco Südtirol o Südtiroler), Botticino, Casteller, Cellatica, Lago di Caldaro o Caldaro, Trentino, Valdadige.
Sources:
© Ministry of Agricultural Food and Forestry Policies, National Catalogue of Vine Varieties.
© Bassi C., Sommelier: the illustrated manual, Cammeo DiVino, Monte Isola, 2022, pp. 175-176