Il semillon è un vitigno a bacca bianca.
Synonyms and clones
Synonyms: (Francia) chevrier, colombard, goulu blanc, malaga.
Semillon: caratteristiche
… della pianta
Appearance: leaf media, leggermente reniforme, trilobata o pentalobata e con seno peziolare ad U aperto. La pagina superiore è bollosa e di colore verde intenso e opaco. La pagina inferiore è di colore verde chiaro. Petiole.
Maturation: ultima decade di settembre. Bunch medio, conico, un po' tozzo, con una sola ala e leggermente serrato. Grape medio e sferico. Peel spessa, non molto consistente, pruinosa e di color giallo-dorato. Pulp un po' sciolta di sapore speciale.
Productivity: abbastanza buona e costante.
Vigour: discreta.
Resistance to adversity: buona resistenza alle malattie crittogamiche e agli insetti, solo una leggera sensibilità al marciume e al caldo.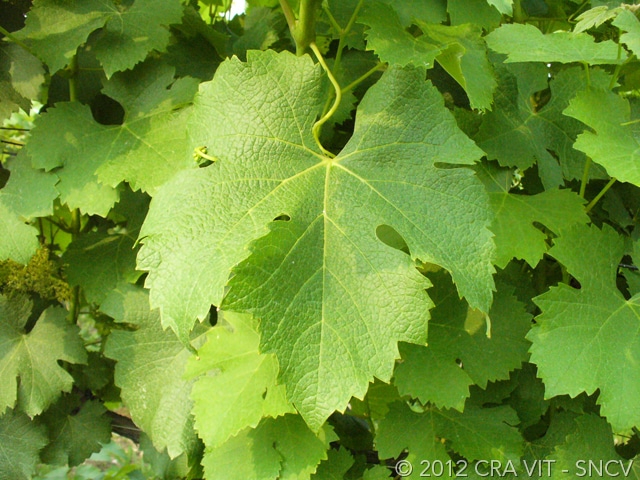 ... of wine produced
Visual examination: giallo paglierino più o meno intenso con riflessi oro brillante.
Olfactory examination: intenso ed elegante, con note di scorza di limone, ananas, pesca gialla matura, camomilla, cera d'api, tè, melone.
Taste-olfactory examination: morbido, salino, fresco, equilibrato, strutturato.
Cultivation zones
Italy: (zone idonee) Abruzzo, Calabria, Lazio, Puglia, Sicilia, Toscana.(zone in cui è in osservazione) Emilia-Romagna e Veneto.
World (In ordine di quantità): Francia (Bordeaux: Sauternes; Provenza; Sud-ovest); Australia (Australia Occidentale: Margaret River; Australia Meridionale: Barossa Valley, Clare Valley; Nuovo Galles del Sud: Hunter Valley); Sudafrica (Breedekloof; Franschhoek); Argentina (Mendoza); Cile (Maule Valley); Stati Uniti (California: Napa Valley; Sonoma); Nuova Zelanda (Marlborough); Italy.
Semillon: vini italiani DOCG e DOC dove è ammesso
DOCG: nessuno.
DOC: Atina, Montecarlo.
Sources:
© Ministry of Agricultural Food and Forestry Policies, National Catalogue of Vine Varieties.
© Bassi C., Sommelier: the illustrated manual, Cammeo DiVino, Monte Isola, 2022, pp. 176-177