The traminer aromatico o gewürztraminer è un vitigno a bacca grigia/rosa che eccelle in Alsazia (Francia) dove dona vini secchi, amabili e dolci indimenticabili. In Italia dà risultati eccellenti in Alto Adige.
Synonyms and clones
Synonyms: gewürztraminer. Altri: savagnin, sauvagnin, termeno aromatico, traminer rosa.
Traminer aromatico o gewürztraminer: caratteristiche
... of the plant
Appearance: leaf piccola, pentagonale e trilobata con seno peziolare a V. La pagina superiore è glabra, bollosa e di colore verde cupo. La pagina inferiore è aracnoidea e di colore grigio-verde. Petiole corto, mediamente grosso e glabro.
Maturation: I e II decade di settembre. Bunch piccolo, corto, troncoconico, con una o due ali e compatto. Grape medio, sferico e un po' allungato. Peel spessa, pruinosa e consistente di color ambrato-rosato. Pulp carnosa con succo incolore di sapore aromatico.
Productivity: mediocre ma regolare.
Vigour: mediocre.
Resistance to adversity: resiste bene alle malattie crittogamiche, alla tignola e al freddo invernale.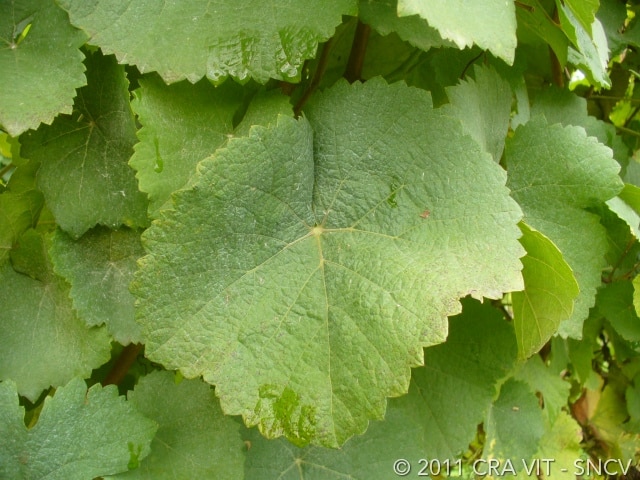 ... of wine produced
Visual examination: da giallo paglierino intenso a giallo dorato brillante.
Olfactory examination: molto intenso ed elegante, con note floreali, fruttate e erbacee in cui spiccano i fiori di rosa.
Taste-olfactory examination: equilibrato, fresco, molto, sapido, particolarmente morbido, strutturato e con un lungo finale amaricante.
Cultivation zones
Italy: (zone idonee e consigliate) Friuli-Venezia Giulia, province di Trento, Treviso e Venezia; (zone idonee) Abruzzo, Basilicata, Calabria, Emilia-Romagna, Lombardia, Puglia, Sardegna, Sicilia, Toscana, Valle d'Aosta, province di Belluno, Bolzano, Caserta, Verona e Vicenza; (zone in cui è in osservazione) Molise, Piemonte.
World (in order of quantity): Argentina (Mendoza; Salta); Italy; Stati Uniti (California: Mendocino, Monterey, Sonoma; Washington: Columbia Valley); Australia; Bulgaria (Dunavska Ravnina; Tschernomorski Raion). Canada (Ontario; Quebec). Si coltiva in piccole quantità in Nuova Zelanda, Austria, Romania, Germania, Spagna e Francia.
Traminer aromatico o gewürztraminer: vini italiani DOCG e DOC dove è ammesso
DOCG: nessuno.
DOC: Abruzzo, Alto Adige o dell'Alto Adige – in tedesco Südtirol o Südtiroler, Carso o Carso – Kras, Collio Goriziano o Collio, Friuli Aquileia, Friuli Annia, Friuli Colli Orientali, Friuli Grave, Friuli Isonzo o Isonzo del Friuli, Friuli Latisana, Scavigna, Trentino, Valle d'Aosta o Vallee d'Aoste, Friuli o Friuli Venezia Giulia – in sloveno Furlanija o Furlanija Juliska Krajna.
Fonti:
© Ministry of Agricultural Food and Forestry Policies, National Catalogue of Vine Varieties.
© Bassi C., Sommelier: the illustrated manual, Cammeo DiVino, Monte Isola, 2022, pp. 180-181