Winery Design: my Web Agency
My web & graphics services dedicated to wine producers
Make a website optimized for a wine cellar requires both skills of website development, Both wine, and in particular of wine communication. Whether you are a wine producer from Franciacorta, . Chianti Classico or any other part of Italy, choose a web designer who is also an AIS sommelier and one of the most followed wine bloggers in Italy will make the difference for your image on the web! For realizzare your website theme wine don't rely on the usual web agency, even if it is from Bergamo o Brescia like me!
To carry out an extraordinary communication project, you don't need to see each other every day, but to be on the same wavelength.
Frame your company and tell all the fans of the world your story.
.
How?
.
I create beautiful, functional, sustainable and effective products.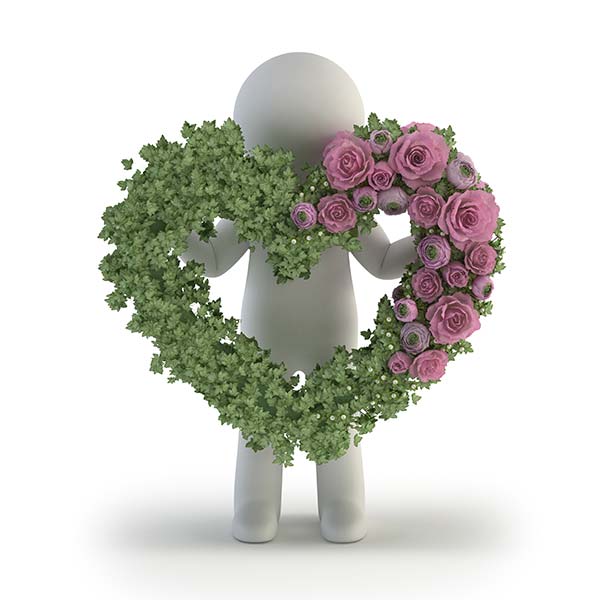 I have made my work out of my three passions. My first great passion is WINE, my second great passion is the STYLISH, my third big passion is the WRITING. The web is the engine that unites them.
And one thing is to do a job "just to do" ... or just to take the pennies home ... one thing is to be addicted to your work because the satisfaction and adrenaline you feel are never enough.
Many know me for my wine blog, where for about a year I have been helping aspiring sommeliers to become sommeliers and wine cellars to juggle the intricacies of web marketing ... but I also tell about experiences, emotions, restaurants, events, wineries and producers.
… but most of all
creativity.
What sets me apart from others?
.
My ability to question myself. Perlage Suite it changed shape 4 times in a year because I continually study what is the best way to achieve the result I aim for. And if I'm on the wrong train, I have no thoughts about getting off at the first station and looking for another one. Sometimes the train can be the right one… but why do I have to make all the stops if I have discovered that there is a direct train? The web is the same thing. Every day something new comes out, you can never stop. What you studied yesterday is old. The book you bought last week? You can keep it as a souvenir or use it to light the fireplace: between when it was written, corrected, published and printed it talks about things that have been outdated for a long time. In fact, studying the web on books is a bit like buying your wedding dress at the age of 12… it will never suit you when "the big day" is. In a word, USELESS.
TO STUDY with the right approach it means experimenting technology and communication on one's own skin and evaluating the results obtained daily, without fear of starting over, without fossilizing. Wasn't it Einstein who said that if you walk the same road every day you can't expect to get to a different place?
Imagine how the same job can be done by a qualified professional who is in your world, who has studied it, knows its needs and knows how to make the most of it in order to get the best possible result. Wine is first of all passion and only those who love it to the guts study it and talk about it constantly.
Philosophy
.
I strongly believe that at the base of communication there is the abandonment of those psychological and existential automatisms that condition men of every age. But above all, I believe that the web is one of the cornerstones of corporate communication. The web is the largest shopping center in the world: open at all hours, in every corner of the sky you can shop, read content, discover business and professional realities that were unknown to us a few moments before. Just one click to be anywhere.
Hence an example to clarify the perspective in which I work. Let's analyze a large shopping mall in the physical city of your choice with hundreds of stores within it. Each of these spaces has a different position, a different size and a different set-up. These three characteristics allow him to have a different turnover and a different management cost. Now, the owner of a brand who wants to sell his product or service can choose, based on the result he wants to achieve and his initial budget, what type of showcase to buy. A large showcase with a fashionable and sparkling set-up in the best position will give infinitely better results than the small and old ravine near the bathrooms. This has a price: the price of success. If we carry this reasoning to the world of the web, a new site with a functional design to your needs, of good size, updated and well positioned is the best showcase of your favorite real mall. Personally I chose to think like this: I don't sell old and small ravines near the bathrooms, but the best windows of this huge virtual world. All you have to do is choose the quality of an entirely Made in Italy service, where one of the best professionals in the sector guarantees you the success you are looking for. And he puts his face to it. Remember that, on a scale of 1 to 10, if it makes sense to invest 7 in a static physical showcase that by morphology cannot be seen in every corner of the world, it makes sense to invest 10 in a dynamic showcase that allows you to make yours famous. brand wherever you want to go.
TAPS Wine Shop
Multilingual e-commerce with corporate and management blog Newsletter
TAPS Inc. Japan is part of the group TSUDA SHOUTEN Holdings and was founded in 1929 da Mr. Yasuharu Tsuda. From the 2006 has expanded its business withimport of Italian wine into Japan. For this company I made the new e-commerce with management Newsletter integrated in Japanese, English and Italian. I built an e-commerce that is aesthetically intuitive, beautiful, clean and in line with the taste of the Japanese people. Everything has been taken care of in the smallest detail, starting with the main color, the rokōcha (read more below). For this work I created the graphics, the project architecture and the responsive layout that adapts to each device and then I developed the website on CMS WordPress with an app builder that allows me maximum compositional freedom.
For TAPS Inc. Japan I also write the company blog where I tell the Japanese public about the Italian territory, the vines, the most famous wines and give a basic smattering of how wine is made. I also teach how to combine Italian wines with traditional Japanese cuisine.
Small insight into the rokōcha color I told you about earlier, because it is an example of how I work. In order not to fall into the banal and create the usual white and red site like the Japanese flag that goes unnoticed, I chose a color inherent in Japanese culture, chosen from the favorite colors of the actors of the kabuki theater who have always been in fashion and have spread in public tastes so as to link its name to brands and products. The rokōcha color is the favorite shade of brown by the famous onnagata Segawa Kikunojō II (1741-1773) also known as Rokō or Ōji Rokō, "Rokō the prince", whose haimyō (literary name) advertised a large number of products and is remembered in numerous literary works of the period. This color is a dusky brown injected with dark green and, as Haga Tōru explains in his essay, it has become a popular use color: "From the Rokō era to the end of the Edo period, the browns and blues preferred by generations of famous kabuki actors, along with a great variety of striped designs, knots and small fine motifs became a familiar component of Japanese society, in every region and in every social class. This influence was profound on popular clothing, in particular, but also in the colors and designs of all kinds of artefacts, ornaments and objects that were part of everyday life. "
A website is, first of all, research.
Tenuta Tre Gemme
E-commerce with corporate and management blog Newsletter | Social Network Management | Facebook Management ADS | Press office management | Institutional video copywriting and commercials | Graphics: labels, institutional catalog, sales lists, business cards, roll-ups, bottle tags
For the design of the new labels dedicated exclusively to the world of Italian and foreign catering, I decided to give ample space to the figurative logo that occupies practically the entire label. A gem for me is the choice I made to play on the name of the Tenuta Tre Gemme company (derives from the image of the logo which is the stylization of the bas-relief of Sant'Anna, near the company, which had these three gems) to match a gem that will be 3D printed and faceted like a real gemstone on the label and will be the color of wine (red, pink or white).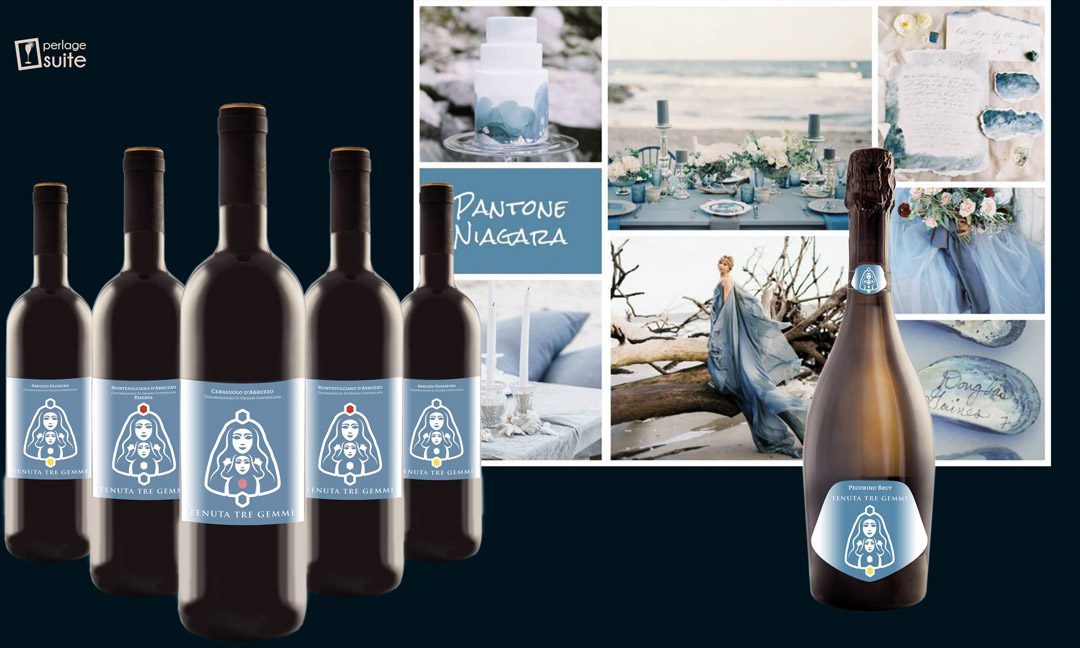 You deserve a "good" loud and clear ... for the work done so far and for what we will do in the future ... for proving to be valid and to be the best choice for us! I was convinced of this from the first time I saw and heard you speak on a screen, even more so when we met in Milan.
The power of a job done with passion, even on Saturdays and Sundays, at night and at any time a creative idea is presented to the mind and heart.
I would add a point. There is a magic that is generated sometimes when people work together. I have experienced it, I know its immense value. Empathy is created, mutual esteem, consideration by everyone for the value that each other brings to the group and the project. There is trust, mutual help ... not the desire to excel, to affirm "I am better than you". On the contrary, thought is "together we are a group of great value and we will prove it with facts. I will help you if you need it, you will do it if it serves me. "
Two ingredients, the passion for their work and a cohesive group, which together are like nitroglycerin. They develop an unimaginable power!
Thanks again for your work and your passion ...
I also agree with the thanks you wanted to give to the others who worked on the project. My sister and my daughter are part of me with all this ... Working with Stefano and Riccardo was a discovery and a pleasure: valuable professionals and very pleasant people. Fausto and Andrea are old friends whose good taste is not discussed. I cannot name them all, but I would like to add a special thanks to those who are close to me since the beginning of this ambitious project ... Thank you, with all my heart!
Nicolucci farm
Multilingual website with corporate and management blog Newsletter
For one of the most awarded wineries in all of Romagna, I created the new website with integrated Newsletter management system in compliance with the European Community announcement for the English version. I have built a website that is aesthetically intuitive, beautiful, clean and in line with the corporate image. For this work I made part of the professional photographs, the graphics, the project architecture and the responsive layout that adapts to each device and then I developed the website on CMS WordPress with an app builder that allows me maximum compositional freedom.
Cascina Lorenzo
Landing page, graphics of Wine Technical Sheets, Institutional Catalog and Newsletter management
For Cascina Lorenzo, a winery in Alto Sebino (BG), I created a landing page that aims to be a showcase for the winery and provide the visitor with all the information they need about wines or to organize an event or a visit. Through this website Daniel collects new e-mail contacts to send newsletters to offer discounts to his visitors or inform them about upcoming events. Also for this company I created the graphics of the Technical Sheets, Promotional Postcards and the Institutional Catalog.
Andrea Morrone
Personal and management blog. Newsletter
For Andrea Morrone, Family Banker of Banca Mediolanum SpA, I created a personal blog that aims to offer the reader food for thought on Andrea's passions: finance, sport and leisure. Through this blog Andrea collects new e-mail contacts to send newsletters to offer financial advice and keep his users updated on everything that happens in the economic-financial landscape of our country. A blog of this type is a contemporary way of finding new customers and retaining current ones.
I know Chiara for several years and I met her again at a conference she organized in Ravenna which aimed to sensitize entrepreneurs to the importance of the presence of companies within Social Media. I found that Chiara she is a web designer and I trusted her for the creation of my blog. A great passion for wine and a great passion for the web: the passion for one's work is the secret of the great success of Chiara. It is very professional and takes care of the smallest details for the customer. I strongly recommend you rely on her to create and manage her own website. It is a pleasure to continue to walk together on the road to success.
DO NOT ASK FOR A PRE-PACKED LIST:
I BUILD YOUR CUSTOMIZED ESTIMATE ON YOUR BASIS OF YOUR NEEDS AND YOUR BUDGET
OFFERING THE MAXIMUM QUALITY / PRICE RATIO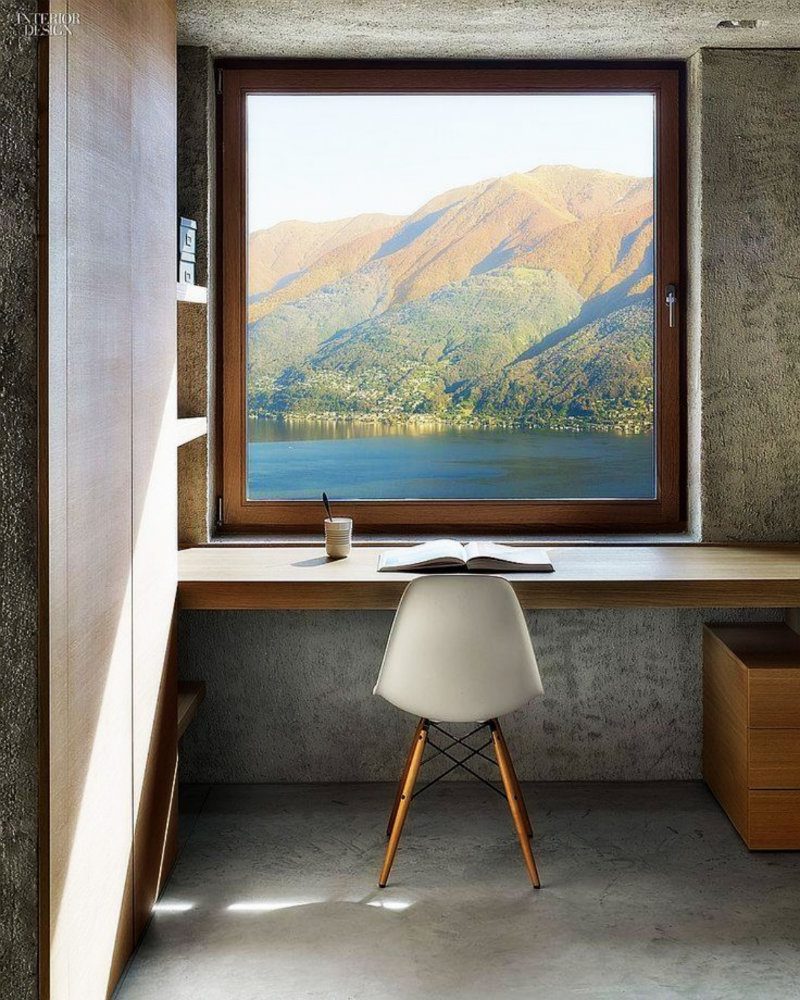 Your website represents your awareness and must be able to tell your story. To do this today you can choose large-scale distribution or a tailoring job. Your choice measures the distance between who you are and who you can be.
By sending this request, you authorize the processing of personal data according to Privacy Policy of this website.
Let's toast together with your success.
Prosit.