I am a little excited: finally on Friday 7 October 2016 my journey began in the name of the best sparkling wines in Italy to toast together at the 60th birthday of the Fiat 500! I started a bit late on the schedule… but I didn't expect so many wineries to join since the first edition… so thank you all for the support! My guide sparkling wines 500 bubbles in 500 is more a diary of Italian wine tourism, indeed of food and wine tourism. On the other hand, what could be more beautiful than traveling through our splendid Italy tasting wonderful food and tasting sublime wines?
Since on 9 October I had promised myself to go from Roberto Rossi to Girba to collect this year's honey that produced Octavia, "my" queen bee, I decided to start with the tour of 500 bubbles in 500 from Piedmont , precisely from the Erbaluce di Caluso DOCG Spumante classic method. Roberto and his family have long started the MyBee - Adopt a beehive project. I immediately found it a beautiful, sustainable and perfect project for all nature lovers like me! You can basically adopt a hive, name the queen bee, attend events reserved for adopters and create your own custom labels. Every year you collect honey in Girba, with a nice family party, between the end of September and the beginning of October. Do you know how nice it is to give your friends or customers organic honey from your bees at Christmas? and then it's really yummy !!! For more information you can visit their website organic Girba honey.
Before creating my sparkling wine guide, I admit that I was not a great connoisseur of Erbaluce di Caluso DOCG Spumante also because this vine is known above all for its delicious passito wines, capable of aging in barrels for long years thanks to its strong acidity. I am therefore really satisfied to have made a culture about this DOCG which is truly extraordinary and has nothing to envy to the most famous Classic Method Sparkling Wines!
I started a little late around 4pm on Friday and there was really hallucinating traffic… not to mention the accident I found on the highway in Trezzo sull'Adda with a car totally on fire! Passing by it made me shiver, I still remember how much my left arm burned from the heat of the flames when I passed by! The accident made me skip the first winery I had to visit, Cascina Zoina, of which I tasted the samples of Ricardo Rosé Extra Brut VSQ Metodo Classico. It will be for my next Piedmont tour… I don't miss it for any reason! 😉
The first stop was in Vercelli, at the Christian & Manuel restaurant of the Costardi Bros!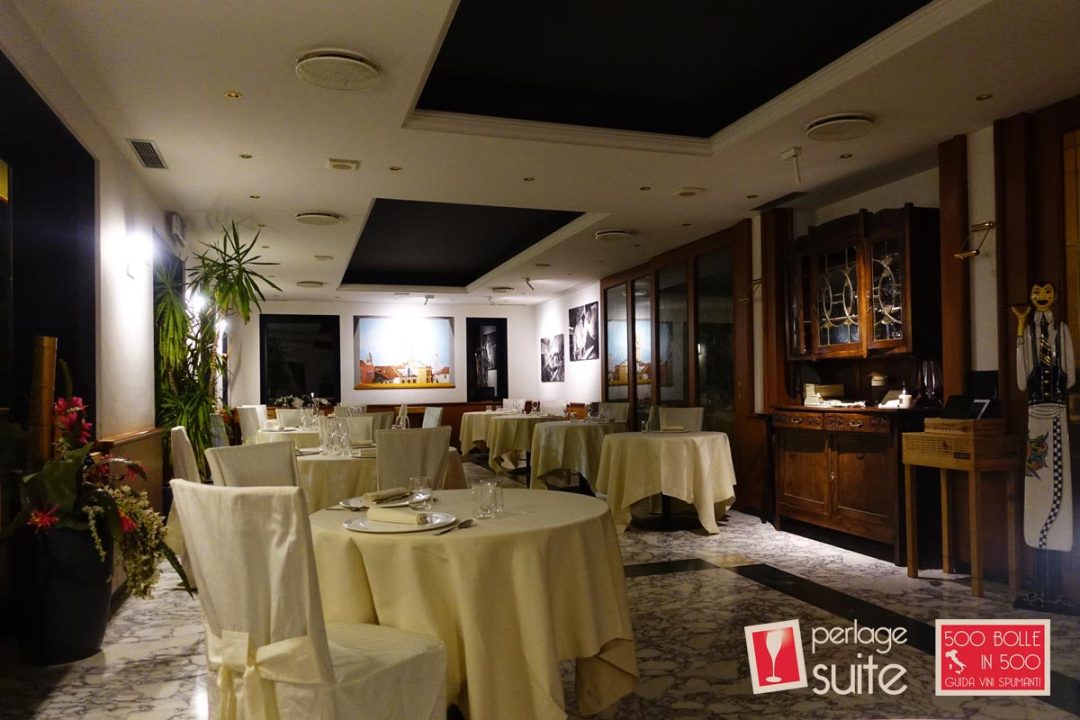 Personally, when I entered the room, I was a little disappointed: the environment is dated and not particularly well-finished and does not reflect such a young and brilliant cuisine. However, the two Costardi brothers were very good at playing with light to enhance some points of the room, such as the photographs and the window. The tablecloth is very beautiful even if I don't like tablecloths that reach the feet and covered chairs: I like a fresher interpretation of the furniture, with the materials left exposed, perhaps enhanced by a nice placemat (why not those of Dag Style which are gorgeous?). The floor is dated, the furniture is dated, the statue of the waiter ... well here ... But I still emphasize their skill in trying to modernize a similar environment with a really pleasant play of lights that on the whole knows how to make the place pleasant.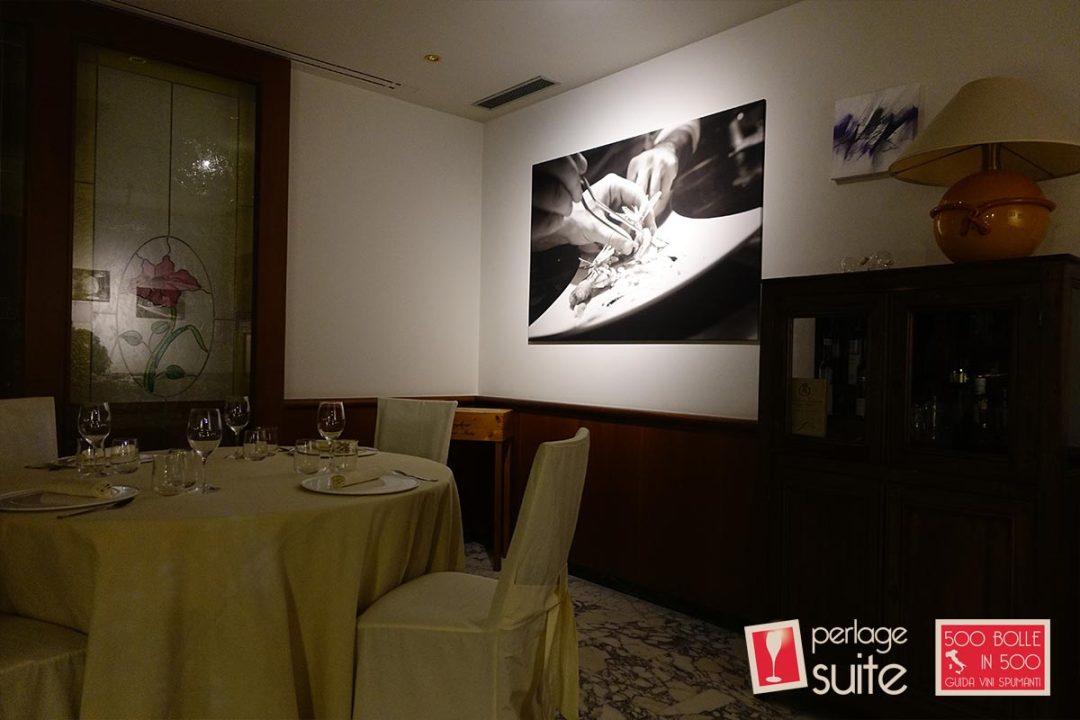 I found the photographs of them and some warm black and white kitchen scenes splendid, even if they are not very much in line with the rest of the room. The mise en place is a bit minimal: there is nothing on the table other than the plate, cutlery, napkin and glasses. Upon arrival, I was brought a designer lamp that expertly illuminates the food, but I personally felt the lack of a centerpiece and at least one fresh flower.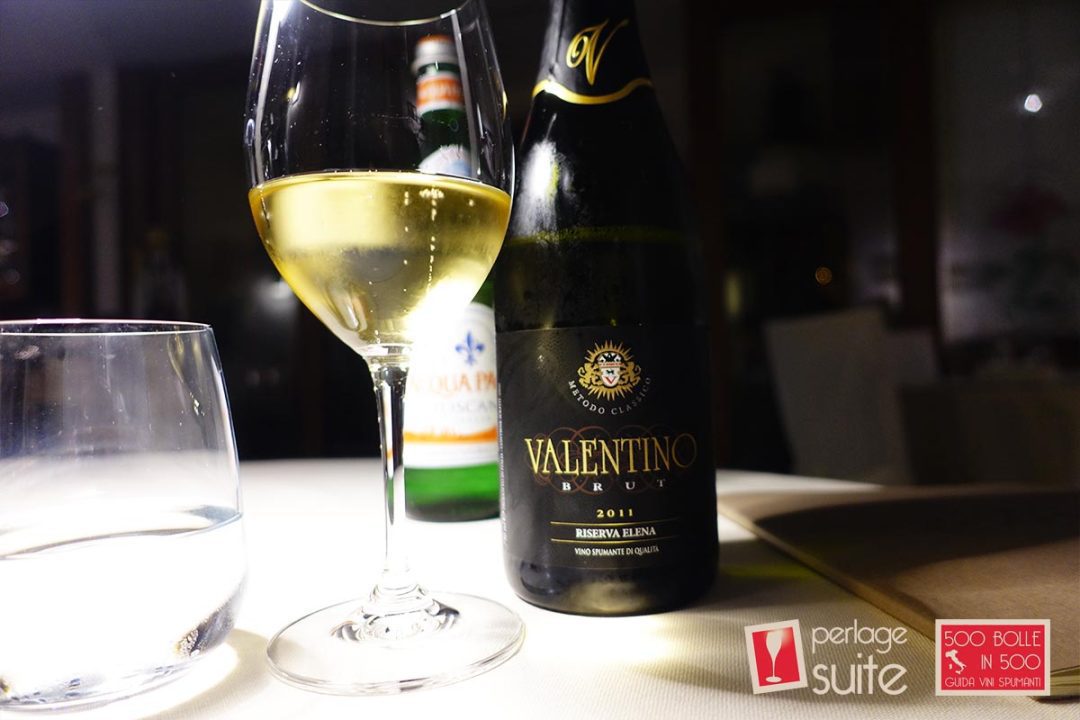 I will talk about the wines separately… but since the welcome was with a nice bubble I would say that the chapter 500 boils in 500 - Tempo 1 can only start from here! The Valentino Reserve Elena 2011 Rocche dei ManzoniI had tasted it at a tasting counter a couple of years ago and I remembered that I liked it. I am fortunate to have a great visual memory that imprints the labels in my mind ... and I often manage to orient myself well for this too! This sparkling wine has a beautiful intense golden yellow, with a large, fine and persistent bubble. The nose is intriguing, complex and fine, with notes of pineapple, grapefruit, bread crust and biscuits. On the palate it enters soft, dry, acidic, fresh and savory with good structure and balance. I find it perfect for raw fish, and in fact it paired perfectly with both oyster and Squid!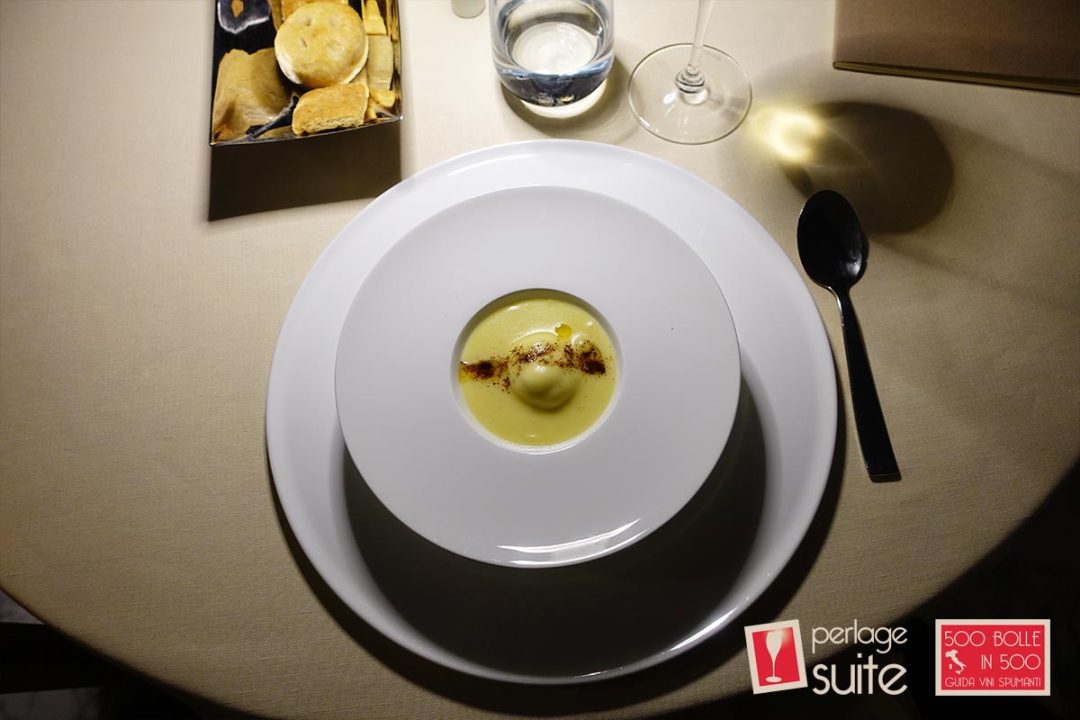 As an entratina, the kitchen sent me a creamed cod with potato cream and nutmeg. The warm potato cream created a nice contrast to the cod at room temperature. I loved the consistency of the cod, as well as the cream of potatoes was perfect. Assuming that nutmeg is divinely there in this dish, in my opinion there was a little lack of a crunchy note. It could have been trivially some croutons of toast, I probably would have put some coarsely crumbled macaroons. I really enjoyed it, maybe always try such delicious entratine!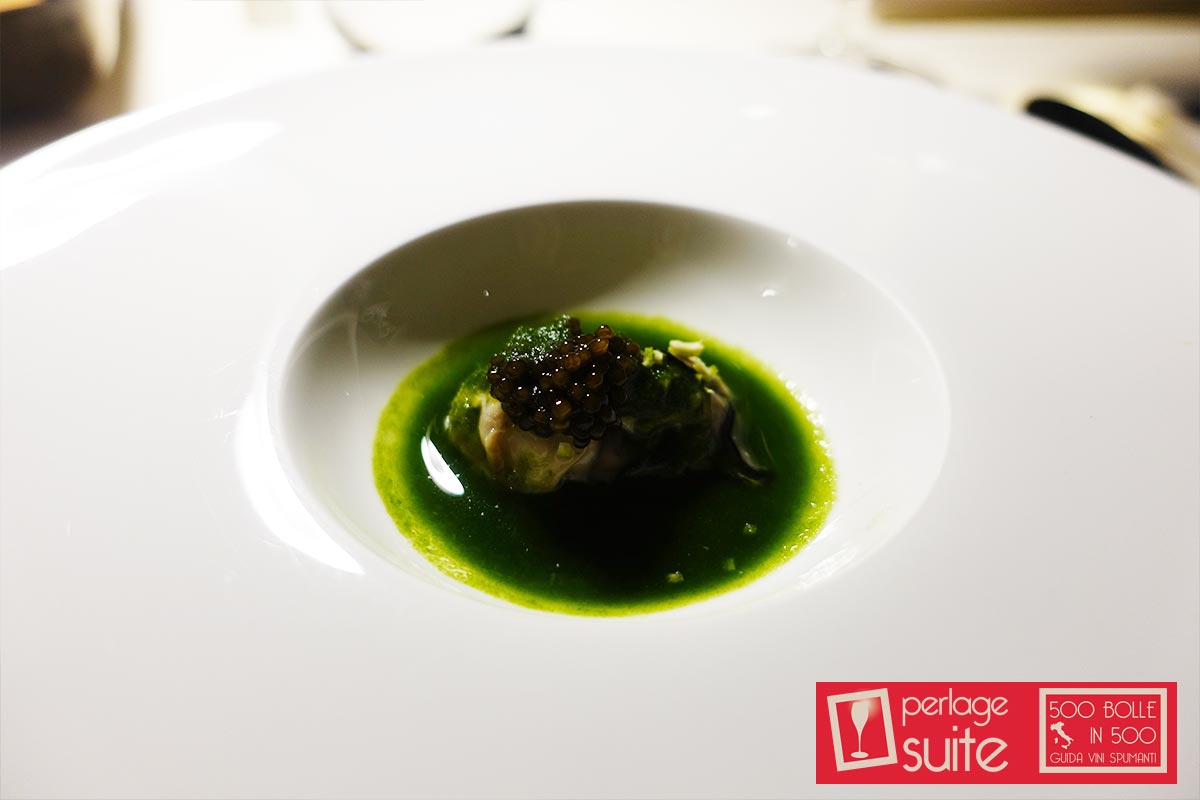 Here, Chef Costardi liked winning easy! ? I love oysters and I love caviar! He called it "Oyster in its natural habitat" and reproduced the waters with a parsley chlorophyll. So, from an organoleptic point of view we have an oyster that tastes of the sea with a caviar which is by its nature very savory, an aromatic herb such as parsley which gives a bitter tendency and the citrus note of lime which also gives the same bitter trend. In short, it is an extreme dish, savory and bitter ... I found it really really good, especially if you have the foresight to eat everything together. It is not an architecture of contrasts, but of strong concordances. Suitable for those who do not have half measures, this dish is not present on the menu but is only brought to those who order the "freehand" tasting menu.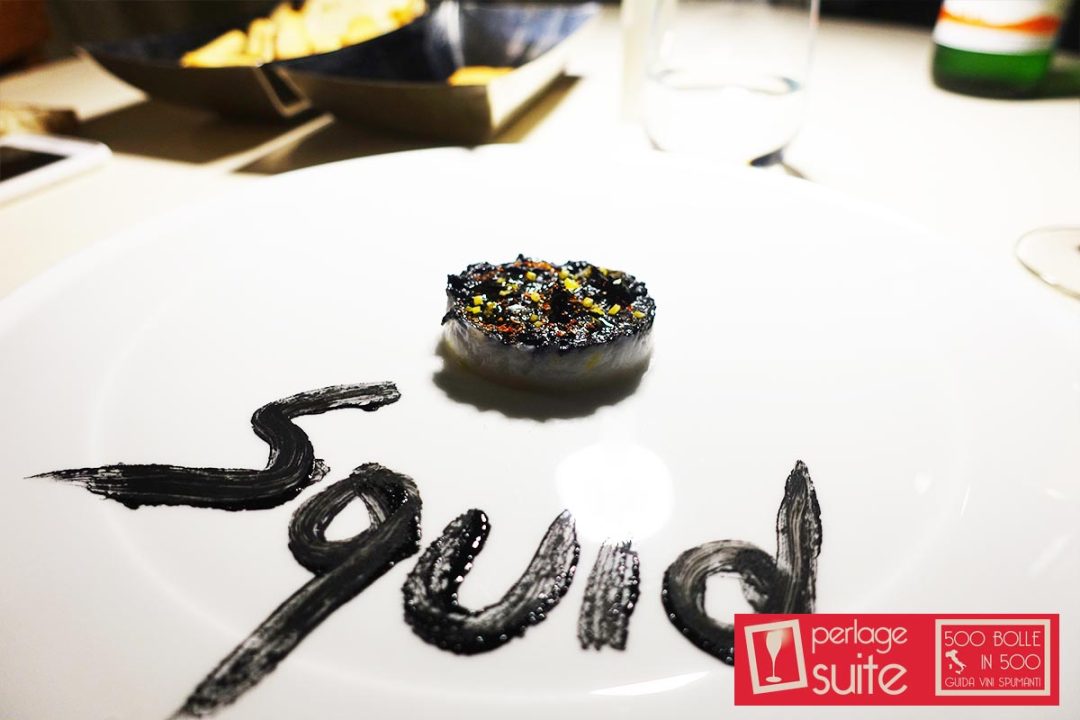 The squid is a preview, but it's also the best dish ever. A variation of raw squid, put one night in sparkling water to create a mousse (sparkling water is used to make it more "fluffy"). Over a black compote and offal worked to perfection and structured with the grated rind of lemon and a barely perceptible note of chilli. A really successful game of textures and flavors, congratulations! For lovers of raw fish, the trip to Costardi Bros is really worth it!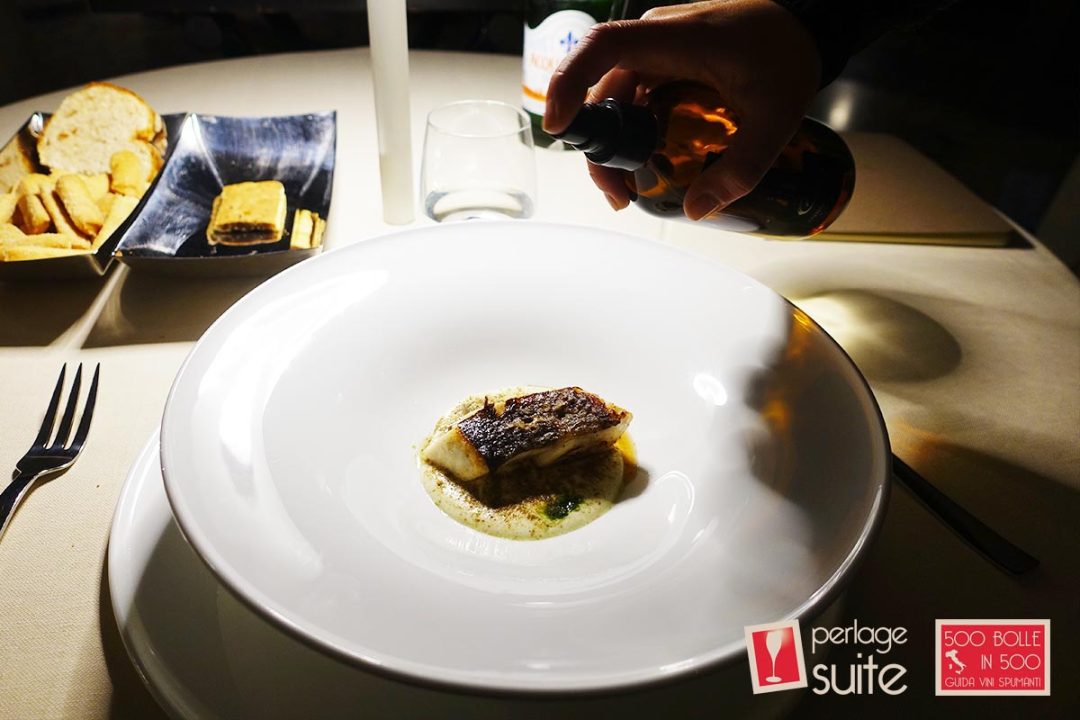 This appetizer was masterfully executed and deserves to be highlighted! From the skin of the crispy sea bass to the consistency of the puree. The sea bass rests on sour cream with caper powder and parsley chlorophyll. A balanced and very pleasant dish even if not memorable!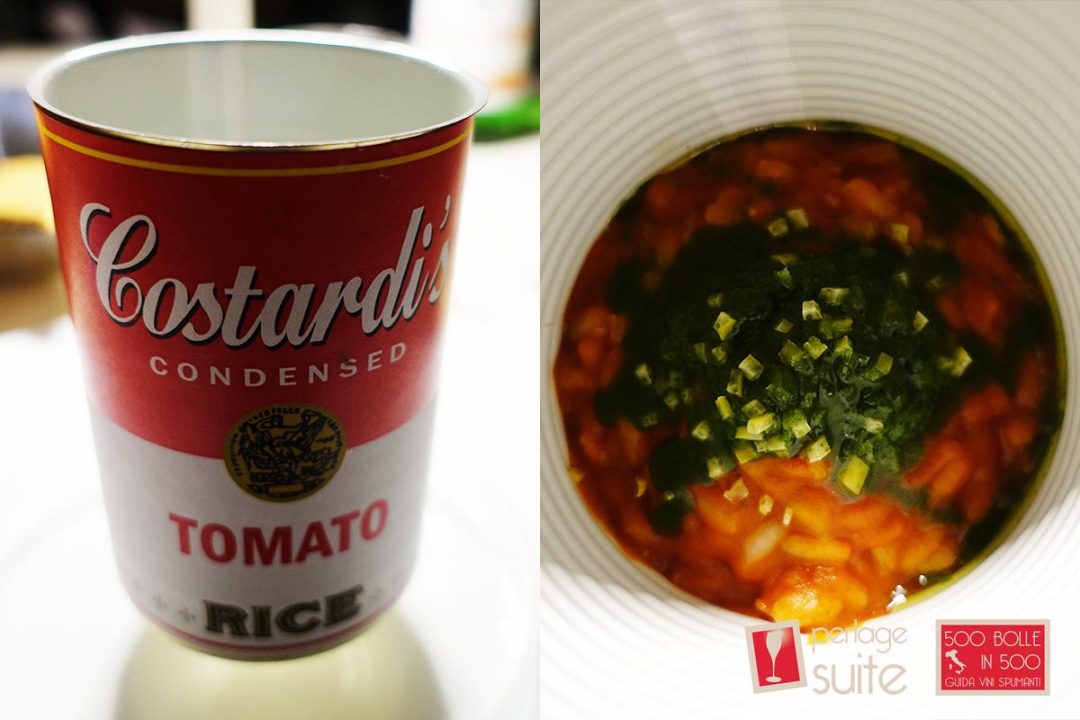 Anyone who knows me knows that I am not a lover of risotto, although in my life I have had the privilege of eating really good ones. But this was the dish that excited me most and, in my opinion, it is worth the trip to Costardi Bros. The presentation in the vintage and designer style jar is beautiful, but it is the taste that makes the difference. An extraordinary creaminess that does not expire in fatness, thanks also to the citrus note of the lime that "degreases". The tomato is accompanied by a very fragrant basil oil which, of course, goes very well. I still emphasize the citrus note of the lime peel which I really liked a lot, despite it being unexpected in this dish. Definitely the "icon" dish of the Costardi Bros!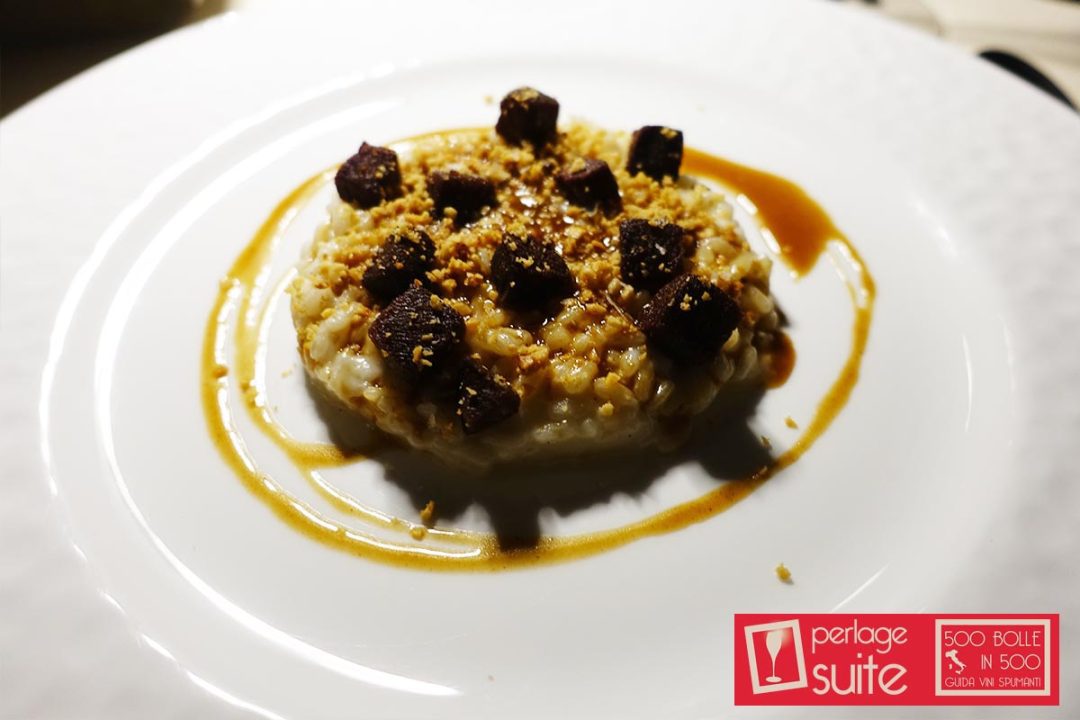 Another off menu: Piedmontese risotto. The ingredients are easy to spot: crispy diced tongue (probably baked in the oven), hazelnuts, tongue base, Maldon salt and lots of Parmesan. Few well-blended flavors for a risotto that I really liked, even if I would have kept it slightly more "on the wave" in the manner of Gualtiero Marchesi. A truly successful taste even if the Parmesan slightly dominated the other flavors. I found the tongue delicious accompanied with hazelnuts… and together they also gave an interesting crunchy note to the dish. In short, an excellent risotto, really very "Piedmontese".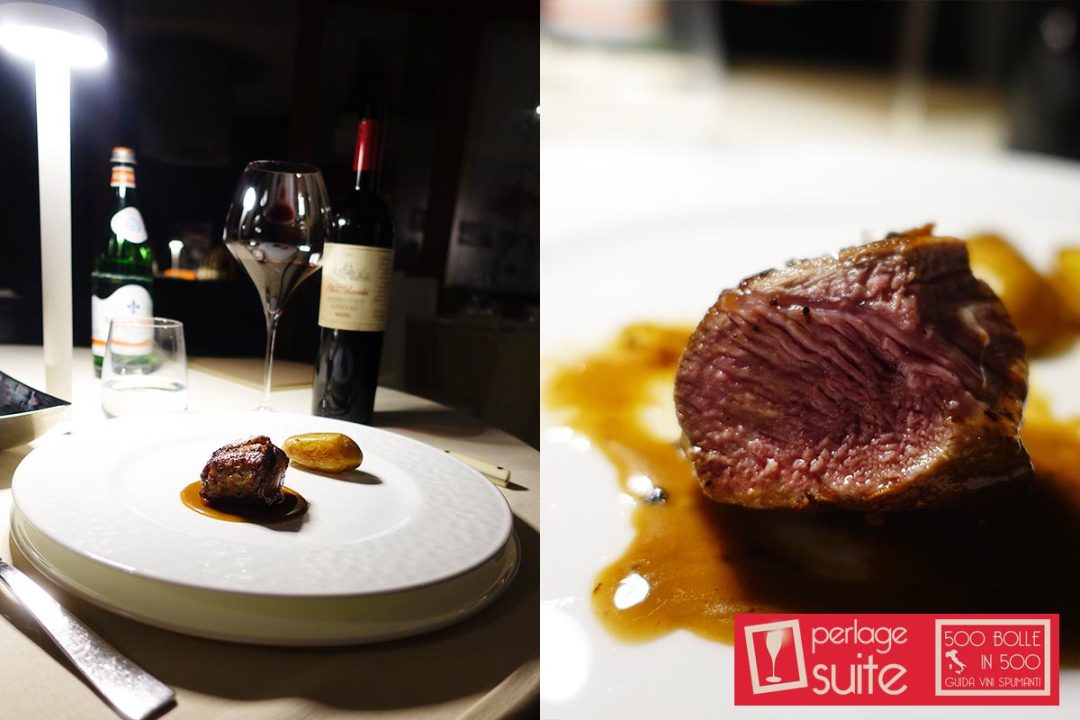 Masterful cooking for this truly succulent lamb! Too bad for the bottom a little too liquid which immediately dirty the plate. The taste was really good, both the lamb and the potato which I think was cooked in the bottom of the lamb because I found it very tasty. The Maldon salt gave it that extra touch that I really liked. Overall a good dish, even if it was what convinced me least of all I ate! Don't get me wrong, I found it very good… but from Chef Costardi who introduces me to a Squid Squid, I expect something more particular!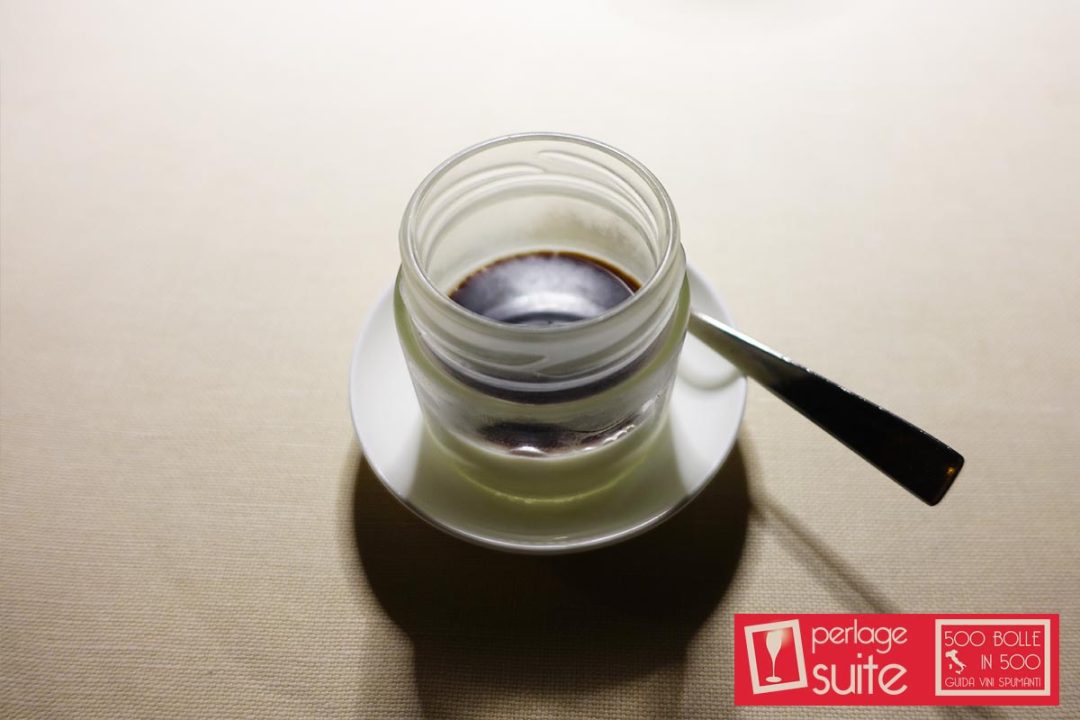 Here is the pre dessert, served in one of the jars that are so fashionable in this period. Soft pannacotta with must, truly delicious both in taste and in texture.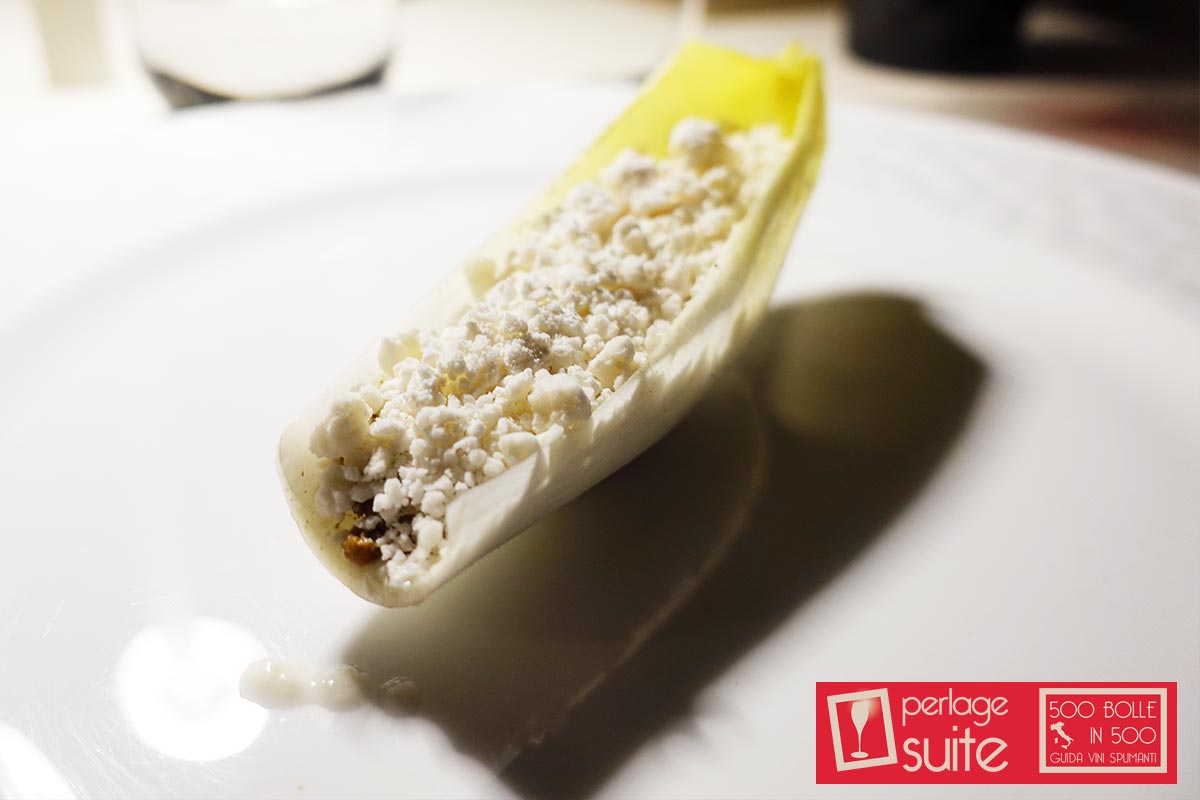 When Elena brought me this dessert, I never expected to experience so much wonder on the palate. It is by far the most extraordinary thing I ate during the evening (along with the Squid and the tomato risotto) and I would say that alone it is worth the trip. The dessert is called "Invidia", a cute play on words with the endive that acts as a "taste boat" filled with licorice cream, almond ice and caper powder. The licorice cream was sublime, from texture to taste. The almond ice gave a crunchy and fresh note to the cream, so rich but with a light texture that it almost reminded me of a lower temperature mousse. The endive went perfectly with that slight bitter tendency and its freshness. Here, too, a dessert with a precise bitter tendency that becomes perfect for those who do not like too sweet flavors, but on the whole very balanced and with a pleasantness that can only be understood after having tasted it!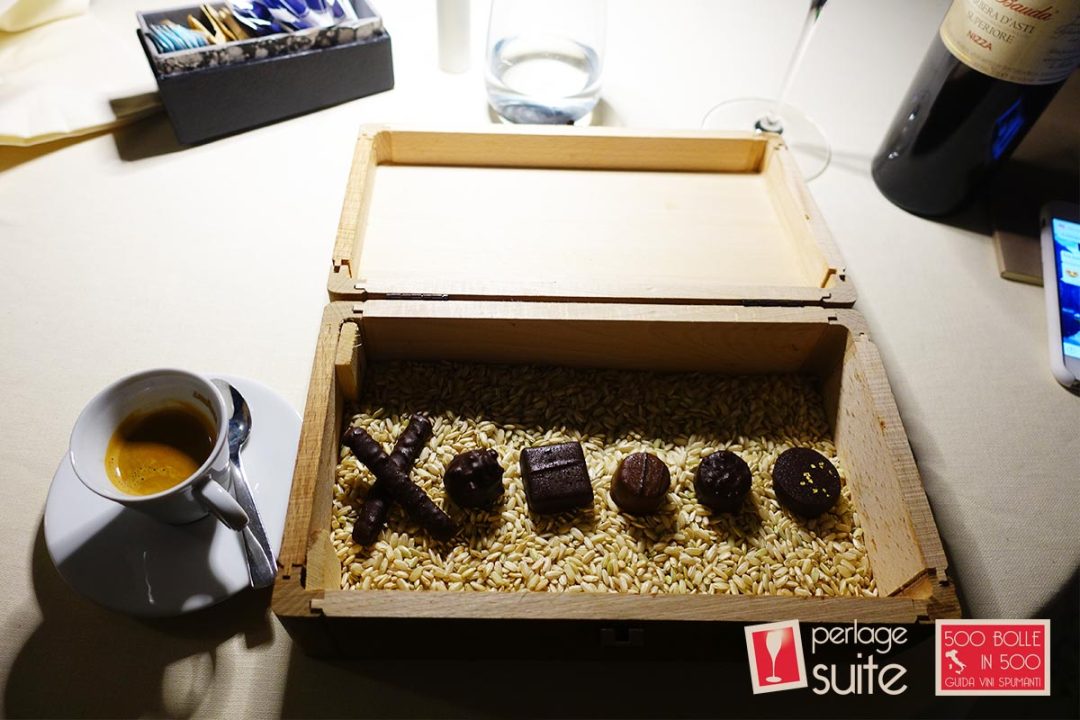 The coffee was good and not burnt, but what really surprised me was the little pastry! A precious wooden box, obviously designer, contained 7 small wonders for the palate. I really liked the idea of ​​putting them on rice: we are in Vercelli perbacco! Well of course I love the lemon peel covered with dark chocolate, but I must say that the last one was the one I liked the most, and not for the edible gold.
Not just bubbles ...
A particular note of merit goes to the wines I have drunk, truly extraordinary! Three great wines, all united by a great minerality.
Il Pitasso by Claudio Mariotto 2013, from Timorasso grapes from ancient vineyards selected in the Tortona area, it has an intense straw yellow color (the soft light did not allow to be more precise on the color), crystalline and consistent. The nose was truly wonderful, complex and fine, with notes of flint, some hydrocarbons, aromatic herbs and lots of chamomile. In the mouth it entered soft and enveloping, warm, quite fresh and savory, with great structure and personality. Fine, with an almondy finish that persists for a long time, I find it perfect to pair with cheeses, or to drink alone. In this case Elena paired it well with Branzino al Martini Dry, but I think it would have been perfect with the two risottos, especially with the Piedmontese one!
Il Langhe bianco by Gaja & Rey 2010 I found it simply amazing! This bright straw yellow Chardonnay comes from the most ancient Piedmontese vines and has a wide nose, on which hydrocarbons blend in the notes of anise and chlorophyll, candied cedar, vanilla and banana. In the mouth it enters very soft, fresh, rightly savory, with a good structure, great finesse and persistence. It went very well with Chef Costardi's risottos… but the perfect pairing of a wine of this caliber in my opinion is a romantic evening within the walls of the house, seasoned only with words, laughter, kisses and jazz music.
Il Barbera d'Asti Nizza 2005 by Olim Bauda it was another great find! Given that I love Barbera (you already understood this in this article dedicated to Poderi Gallino, right? ), when it comes to vintages like 2005 I get excited easily. The first thing I notice is the color: despite its age it is a beautiful purple red. A small "dusty" deposit of anthocyanins on the bottom of the glass that did not compromise the quality at all, quite the contrary. The nose is complex, and spicy and toasted notes prevail. Cocoa, vanilla, licorice, coffee, but also lots of red fruit and cherries in alcohol. In the mouth it enters full-bodied, decisive, full, balanced and its finish is very persistent. Excellent pairing with lamb, a wine that satisfies all red meats and game.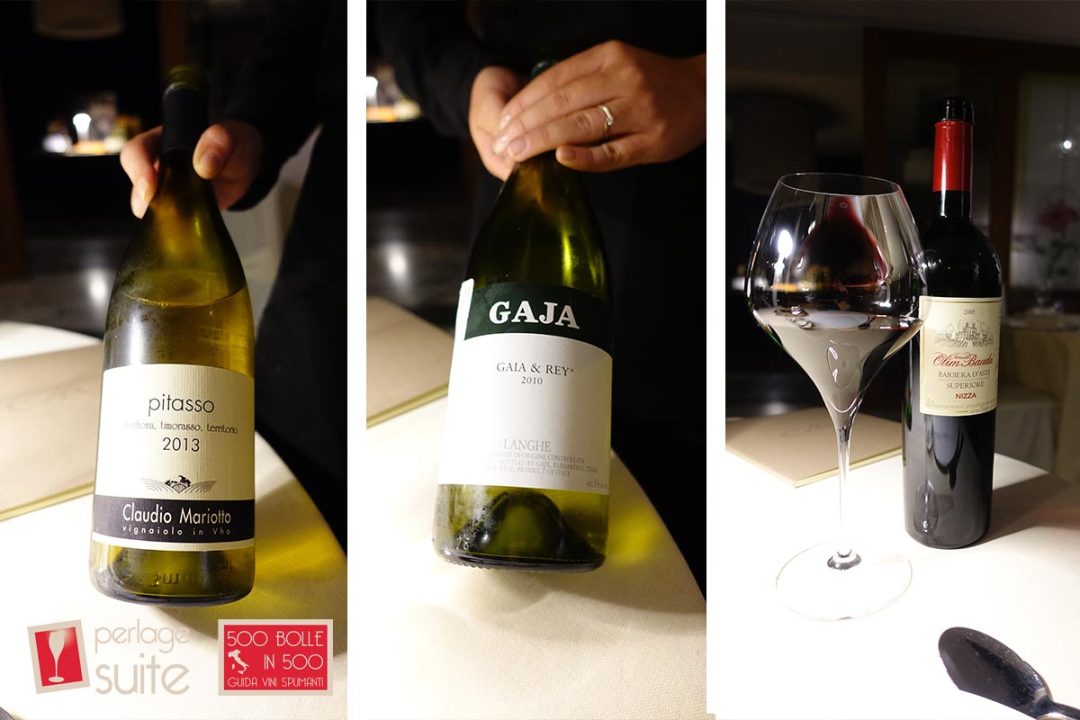 Apart from the fact that I risked forgetting Paco under the tablecloth he was so silent, I left around 22 pm, this time towards Bairo, in the province of Turin. Il Vecchio Mulino di Bairo is about an hour from the Christian & Manuel Restaurant in Vercelli and is almost all highway! Since I entered the Old Mill of Bairo, I have not failed to notice the prestigious renovation carried out by the grandchildren of the last miller! Perhaps due to my past in the world of Architecture, I couldn't help but notice the precision of every detail and I must say that I really enjoyed it!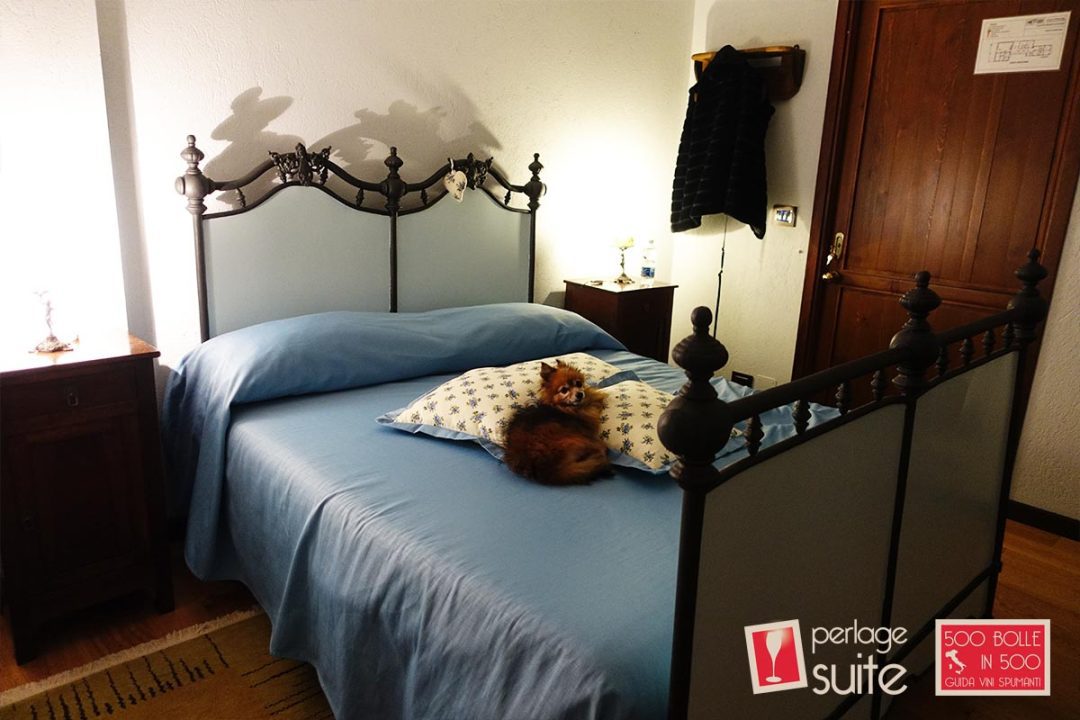 The room was really nice and cozy, even Paco immediately liked it a lot! ? The table with the chair is also very comfortable, from which I started this article and downloaded the photos of the evening! The only flaw is that there was still no duvet in bed and there were no other blankets in the closet either, so for me, who have a habit of sleeping in underwear in all seasons of the year, it was a bit cold, also because the heating being early October was still off. But I'm not normal ... the rest of the world I know can sleep in pajamas so they probably would have been fine! ?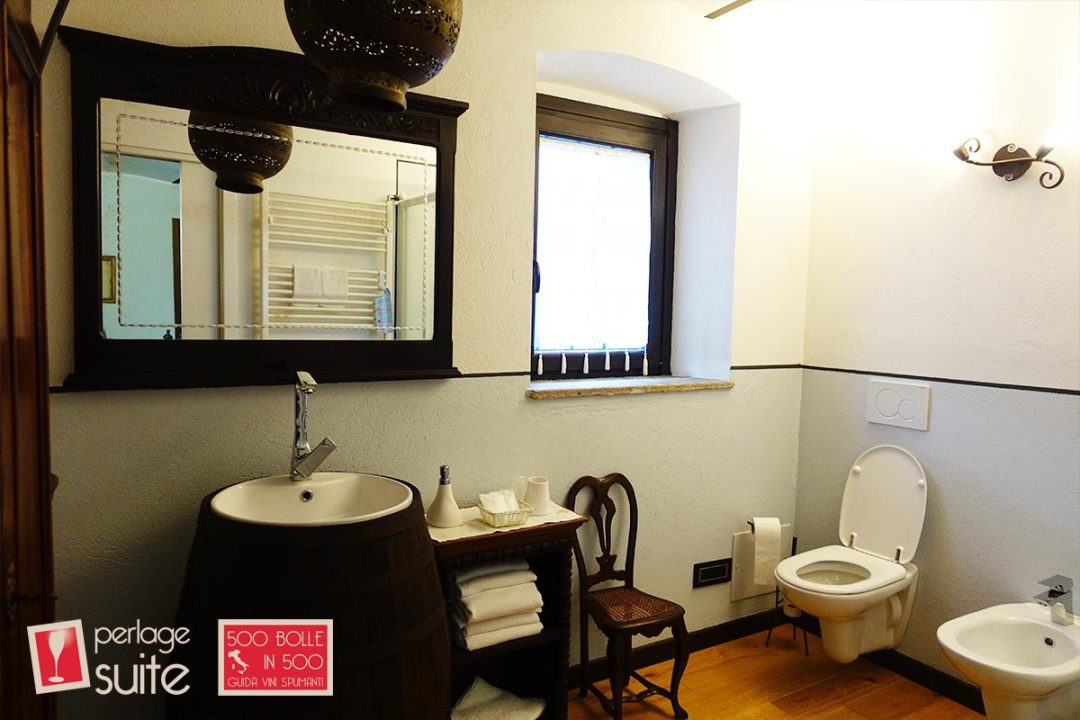 The bathroom was truly spectacular! Apart from the beautiful idea of ​​the sink in the barrel, which I hope to have at home one day, it was all designed to perfection and in perfect harmony. Strictly folded quality towels, courtesy kit and lots of space! Sincere congratulations!
And this is the sight I enjoyed when I opened my bedroom door! How wonderful to be able to closely observe these objects of the past full of history and the atmosphere that derives from them!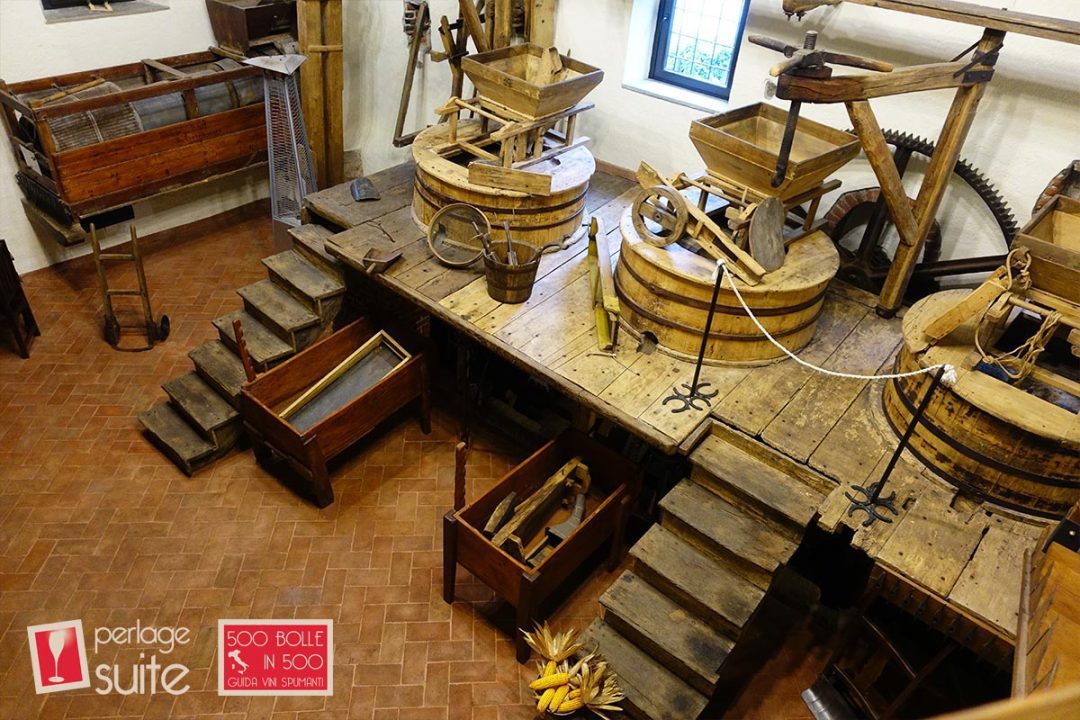 Always walking the road from my room to the elevator, also in transparent glass, one arrived in a delightful room overlooking the river ... the ideal setting to relax for half an hour in the company of a good book!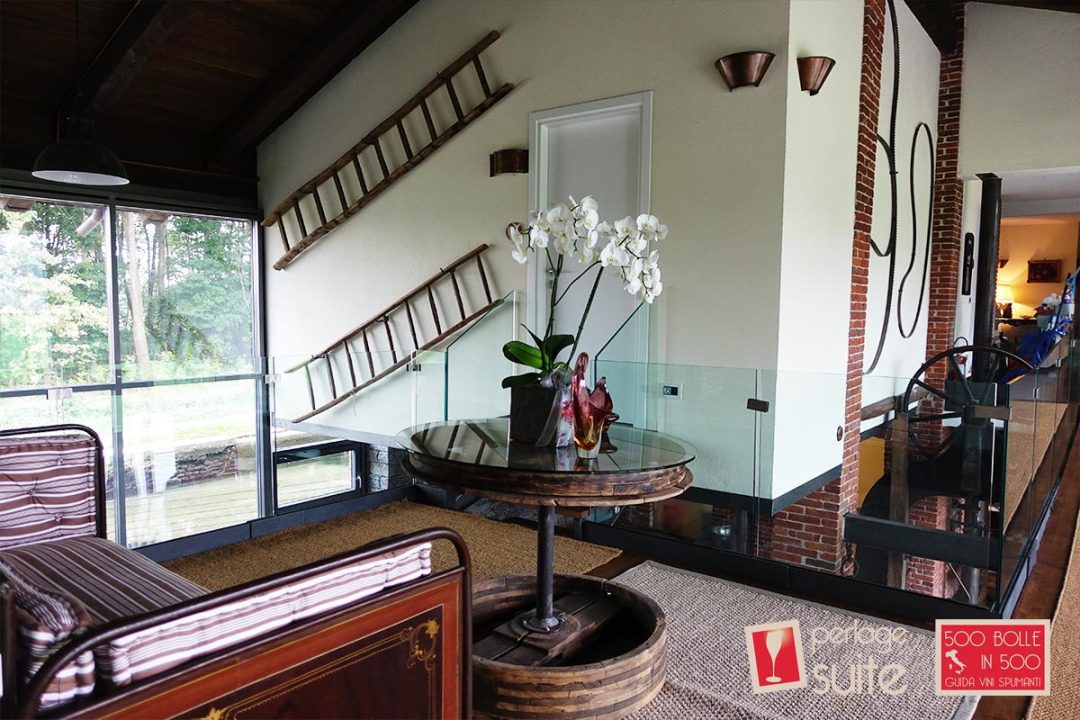 Going down to the ground floor you arrive in an environment that leaves you breathless ... I, who love industrial style, have been really fascinated! Incredible is the taste that can be seen in every detail! The old mill of Bairo is a place of other times from which to start to discover the surroundings of Agliè and Turin!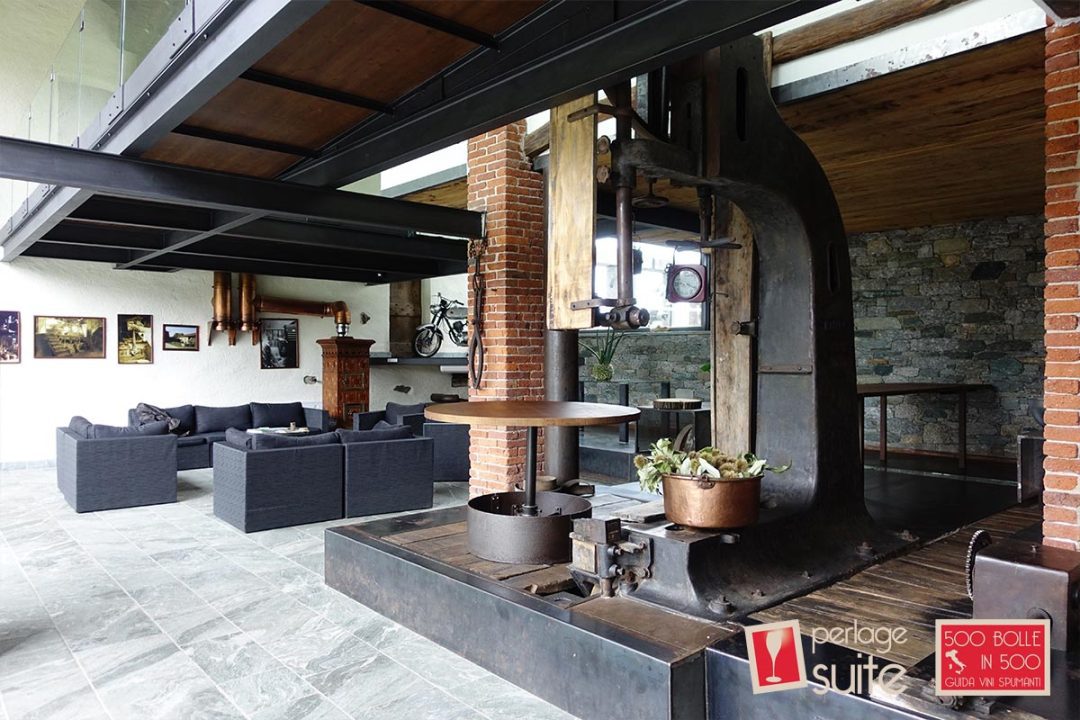 The breakfast was plentiful and full of sweet and savory things. Like every morning of my life, I drank hot tea with a fresh croissant! In the breakfast room there is also a video showing the activity of the last miller of the family very nice to see! I exchanged a few words with Walter and his mother, who manage this beautiful structure with passion… and then my Piedmontese adventure for the Sparkling Wines Guide 500 bubbles in 500 really began!
Ready to go and discover the Erbaluce di Caluso DOCG Spumante Metodo Classico! !?
(The weather started with a gray sky ... but then it opened up and the Fiat 500 was able to play the brat without the top piece all day!? ⁠)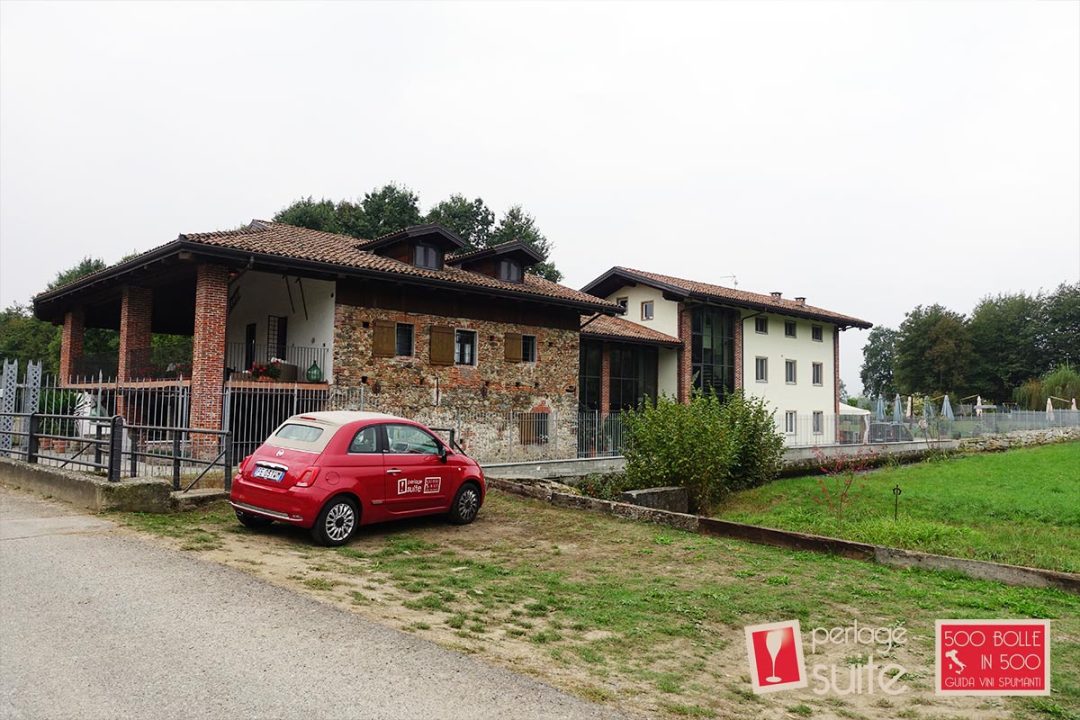 Thanks to:
For kind hospitality.
Address: c / o Hotel Cinzia, Corso Magenta 71 - 13100 Vercelli
Telephone: + 39 0161 25 35 85
E-mail: prenotazioni@christianemanuel.it
Hours: LUNCH from 12:30 to 15:00 - DINNER from 20:00 to 24:00 - Closed on Monday
For kind hospitality.
Address: via Mulino 6, 10010 Bairo - Turin
Phone: +39 335 571 26 43 Walter
E-mail: info@mulinodibairo.it
For providing the DSC RX100M4 with which all the photos were taken.
A truly exceptional professional compact, capable of working miracles even in environments with really unfavorable lighting.
PS Il Castle of Agliè in the cover image… it is Elisa di Rivombrosa Castle! How much I loved this television series so romantic and above all with a happy ending! I just could not pass it ... if you are in the area visit it, it's a little gem! ?