Chiara Bassi, Wine Blogger & Wine Designer
I help you become a Sommelier and communicate your wine effectively
There are Chiara Bassi, author of Perlage Suite: the Wine Blog Italian dedicated to wine, in particular to the teaching for aspiring sommeliers and sparkling wines.
Here you will find the best strategies to learn how to sell your wine in Italy and abroad, the notes to pass the AIS exam and become a sommelier and my personal opinions on wine events, wineries and the most interesting wines in Italy and Europe.
First time on the blog? IT STARTS FROM HERE!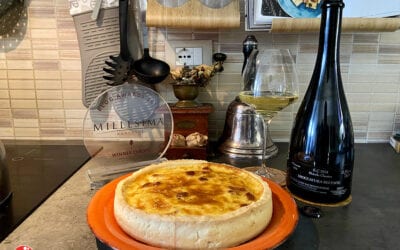 Yesterday I took the History of Enogastronomy exam and I got 30 and praise! I studied a lot also because it is my favorite subject and the course ...
more
Wine Coach
You have to overcome thesommelier exam or are you a winelovers who wants to study? Here you find my notes to study wine or to pass the AIS exam great!
I wrote a book "How to become a Sommelier: everything you need to know about wine in less than 300 pages" that you can buy on my website HERE!
Wine Designer
Are you a winery or a food & beverage operator? Do you want to communicate your wine and / or your company effectively?
I love your website, your e-commerce, your labels, your content and I position you on Google according to the highest SEO standards.
"Wine is one of the greatest signs of civilization in the world."
Ernest Hemingway
Gifts for winelover
Be inspired by my wine-themed gifts!
Does this wine taste like a cork?
My 3 simple tricks to have no doubts!
Phrases about wine
The most beautiful phrases, quotations, aphorisms about wine!
20 Sparkling wines to try
The best 20 Italian sparkling wines from my Sparkling Wine Guide!
Millésima Blog Awards Winner 2017: Watch the video!