Incredibly this morning I woke up half an hour before the alarm clock, so I managed to calmly prepare myself and leave for Rovereto! This weekend I'm in Trentino-Alto Adige hunting for best sparkling wines for my guide 500 bubbles in 500! I love Trentino-Alto Adige, I find it a wonderful region and a secret dream is to live in the cabin on Lake Braies, a very small lake in the middle of the mountains with extraordinary colors.
Ah, obviously for my Sparkling Wine Guide 500 bubbles in 500 I made these days in Trentino-Alto Adige… but Trento DOC and Alto Adige DOC are not exhausted here! I received a lot of samples in my office and I almost finished tasting them… So thank you Altemasi, Cavite, Arunda Vivaldi, Letrari, Endrizzi... and many others that I will visit soon anyway 😉
Balter

Apart from a little traffic in Brescia, the trip went well and in just over a couple of hours I was at Balter, the first winery of the day. I had never been to Rovereto, and in passing it seemed really nice. Balter is just 5 minutes from the city center, and it's pretty easy to get to the winery (I got lost at the last turn, but it's a great classic 😀). The Balter Farm is located in a sixteenth-century Castelliere, that is, in a small fortified military settlement that in ancient times had the function of sighting and transmission of communications between the castles. The 10 hectares of vineyards are located all around the Castelliere, in a plain of the hill 350 meters above sea level and enjoy a favorable southern exposure.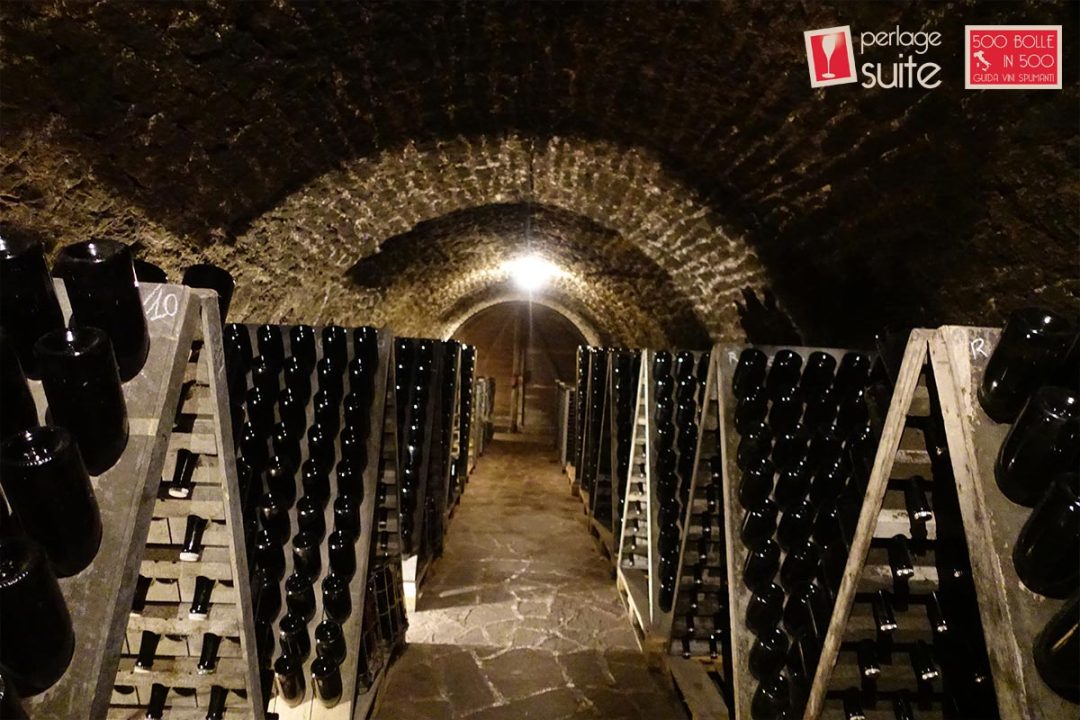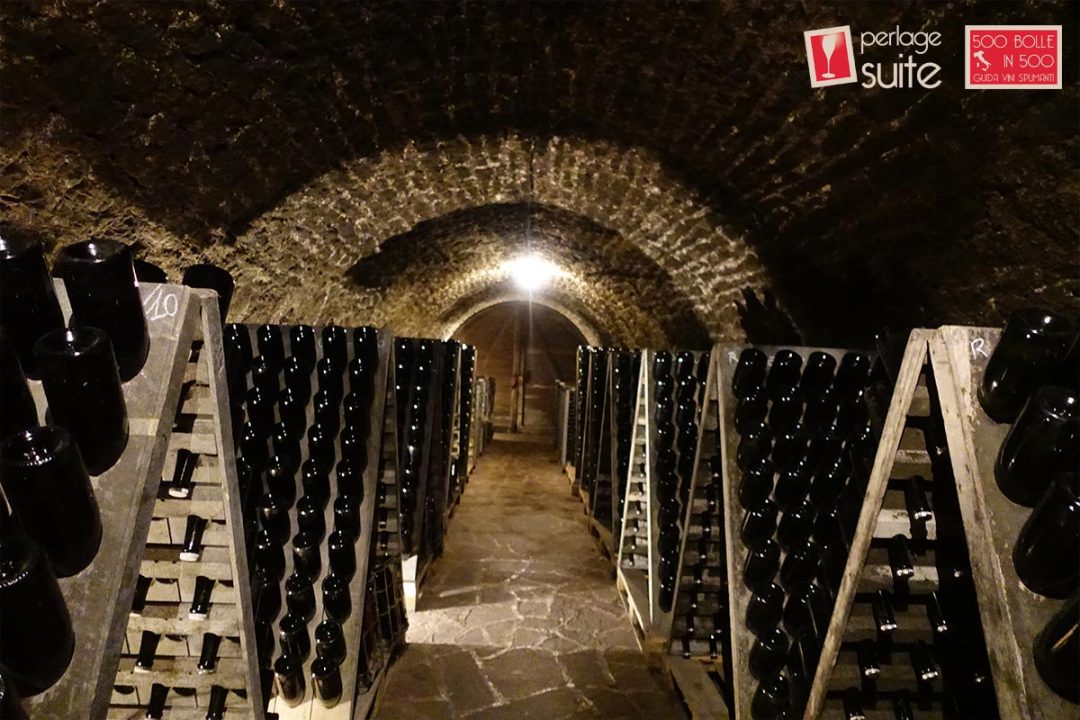 Balter is a small family run winery that I had the pleasure of visiting with Clementina, a very nice girl who will be about my age. The property belongs to the Balter family since 1872, when Francesco Balter bought it to manage it with his brother Attilio. Today the winery is managed by Nicola, winemaker, Clementina, hospitality and Giacomo, production. In addition to producing great wines, it is a perfect location for small weddings with an atmosphere of other times, also because the family has been really good at preserving the historic charm of the Castelliere.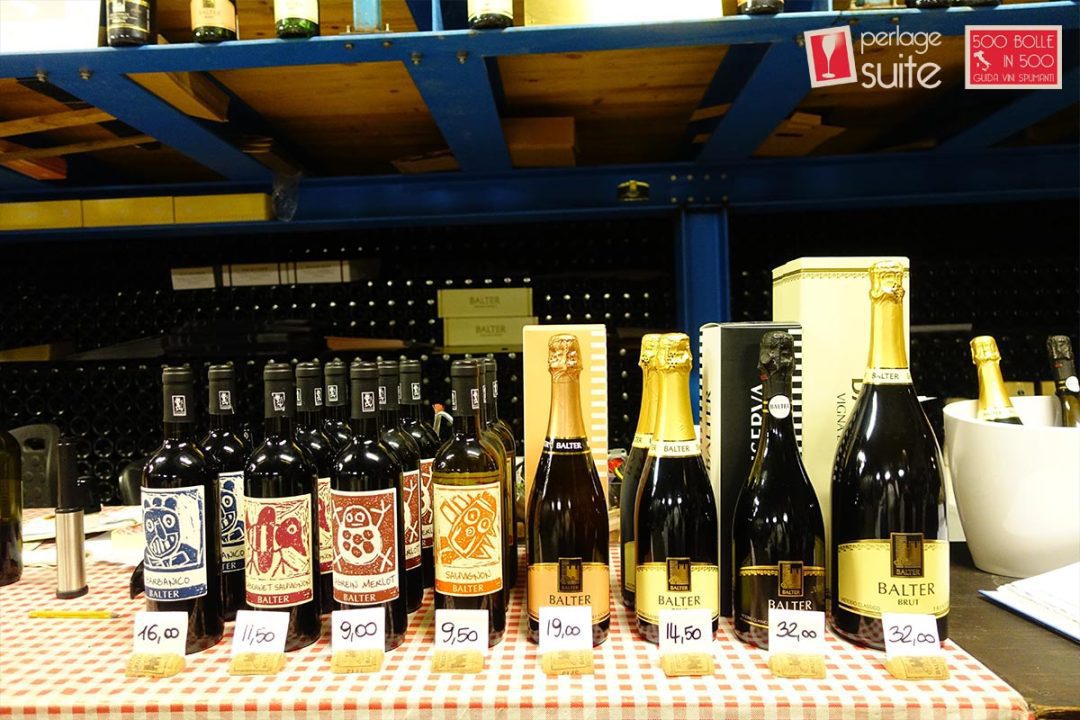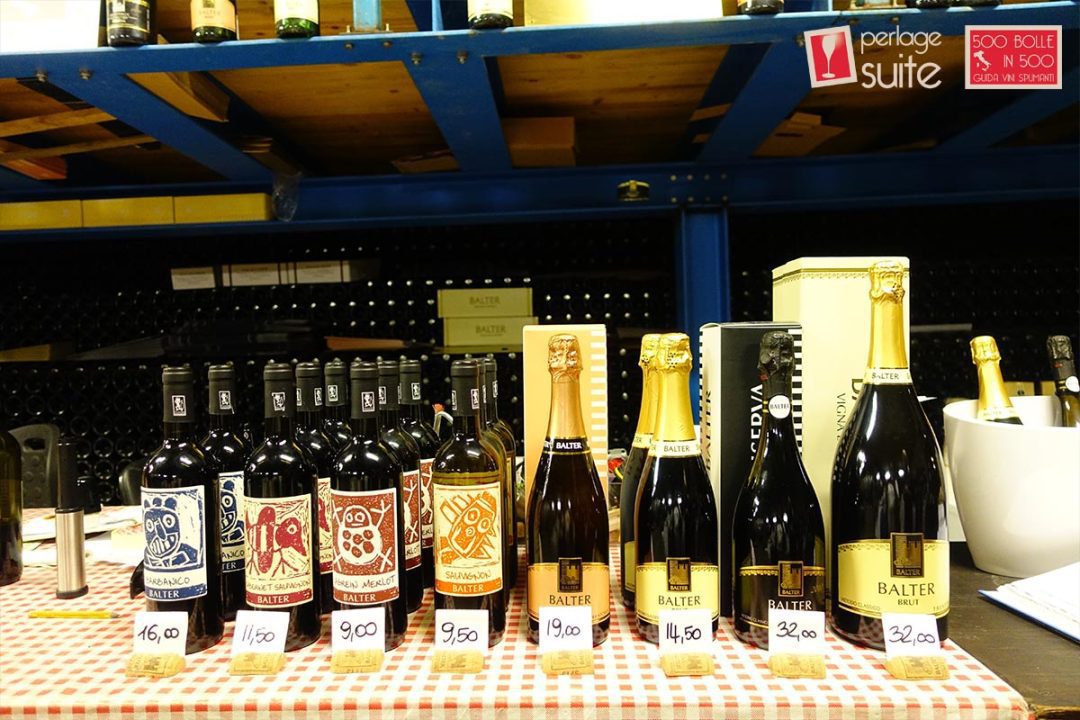 As for wines, the production of sparkling wines occupies about 45.000 bottles on the total 70.000 and all the phases of production are carried out internally. With Clementina I tasted the Balter Riserva, a classic vintage Chardonnay blend sparkling wine from a thirty year old pergola and only in the best years. This reserve in particular is from 2010 and has made about 54 months on yeasts. The result is an extremely fine and elegant wine.
Revì
I left immediately, in the direction of Revì, another historic Trento DOC company, where Giacomo was waiting for me for the tasting. I wasn't able to visit the cellar because she didn't have the keys behind her, but it's a great excuse to come back 😉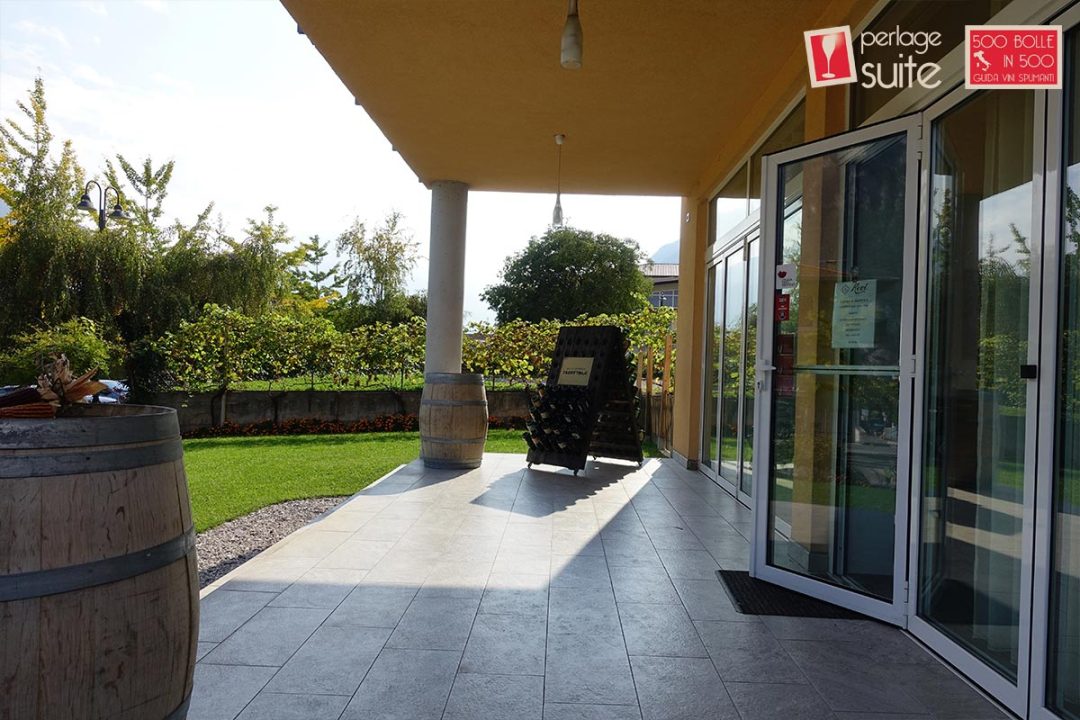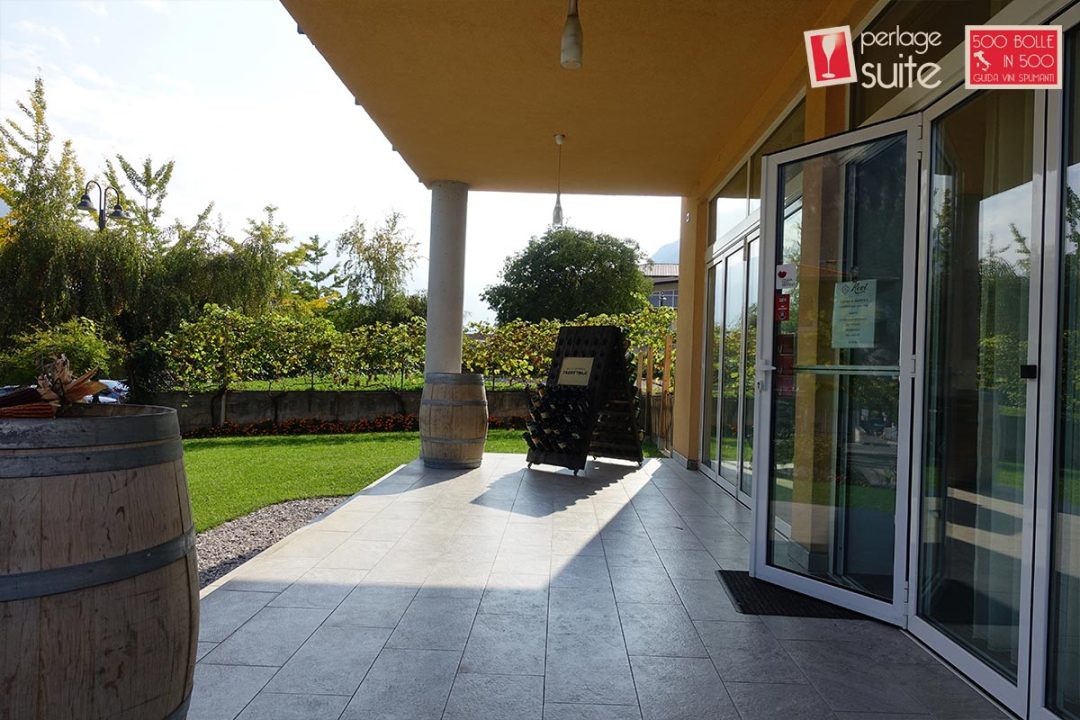 The tasting room coincides with the sales point and is pretty and well-kept. I sat down and tasted the Dosage Zero, the Brut, the Paladino, the Rosé and the Cavaliere Nero. Five organic Trento DOCs very different from each other, of which the only ones that did not convince me were the Brut and the Rosé base. I will pause to talk about the 2 excellences, the Paladin and the Black Knight. The Paladin looks very good, with a rough cloth suit and the cap covered with a corn leaf tied with a willow branch, the same one that was used in ancient times to tie the shoots of the vines. The bottle has a really nice silk-screened label. The wine is a beautiful intense straw yellow with golden reflections. The perlage is fine, numerous and persistent. 4 grams of sugar, notes of flint, toasted hazelnut, dried flowers, green apple, white chocolate and a hint of balsamic on the nose. In the mouth it enters very creamy, soft, fresh, savory, with a good structure and a characteristic finish of sweet licorice. Surely a beautiful expression of a Trento DOC coming from a mountain vine located at 700 meters above sea level, of great elegance and finesse. Completely different is the Cavaliere Nero which, by far, was the Trento DOC of Revì that I preferred. Rosé Riserva 2009, 100% pinot noir, a beautiful pale pink with a fine, numerous and persistent perlage. The nose is broad, even if the note that prevails over all is chestnut honey. But also cherry, currant, licorice, quince and a balsamic finish. Also this Extra Brut, only 4 grams of sugar that rounds the taste. Very creamy, fresh, savory, elegant, intense, persistent, fine and perfectly harmonious.
Black Abbot
Allotment in the direction of Abate Nero and for once the navigator of my iPhone finds it at the first try ... it's a pity that I don't understand that there is a cellar there because it looked like an apartment building and there was no sign ... but luckily one very kind lady showed me the entrance (in German). Founded 40 years ago by Eugenio de Castel Terlago and Luciano Lunelli, the latter is also the forerunner of the Classic Method in Trentino. A little like Franco Ziliani from Franciacorta, one could say!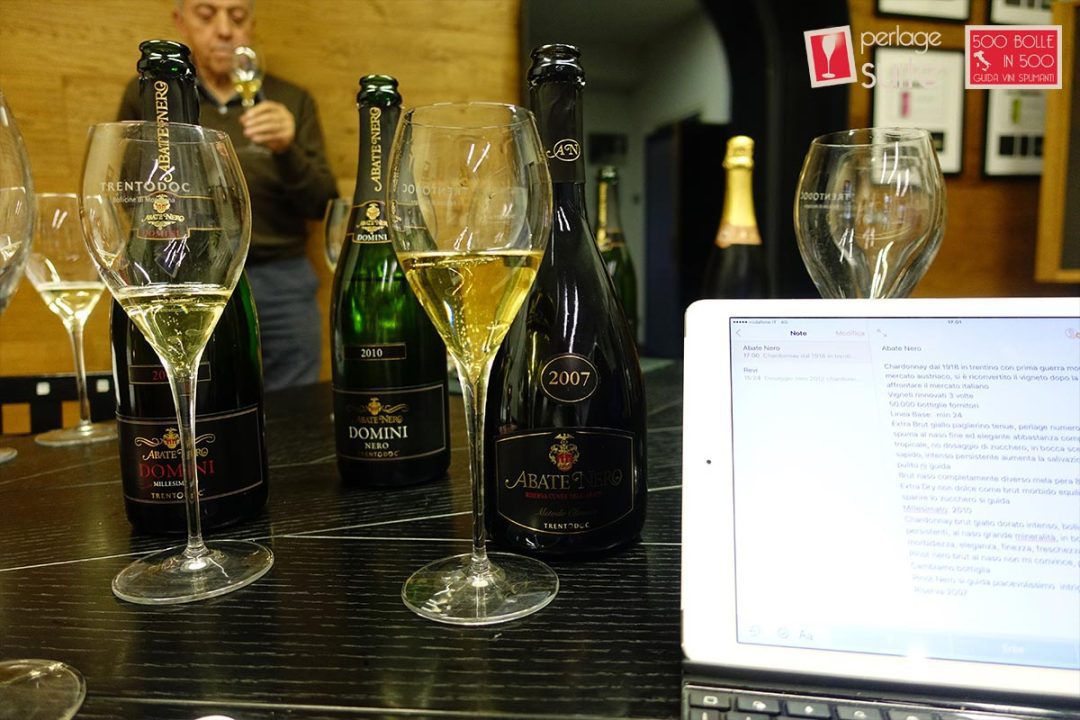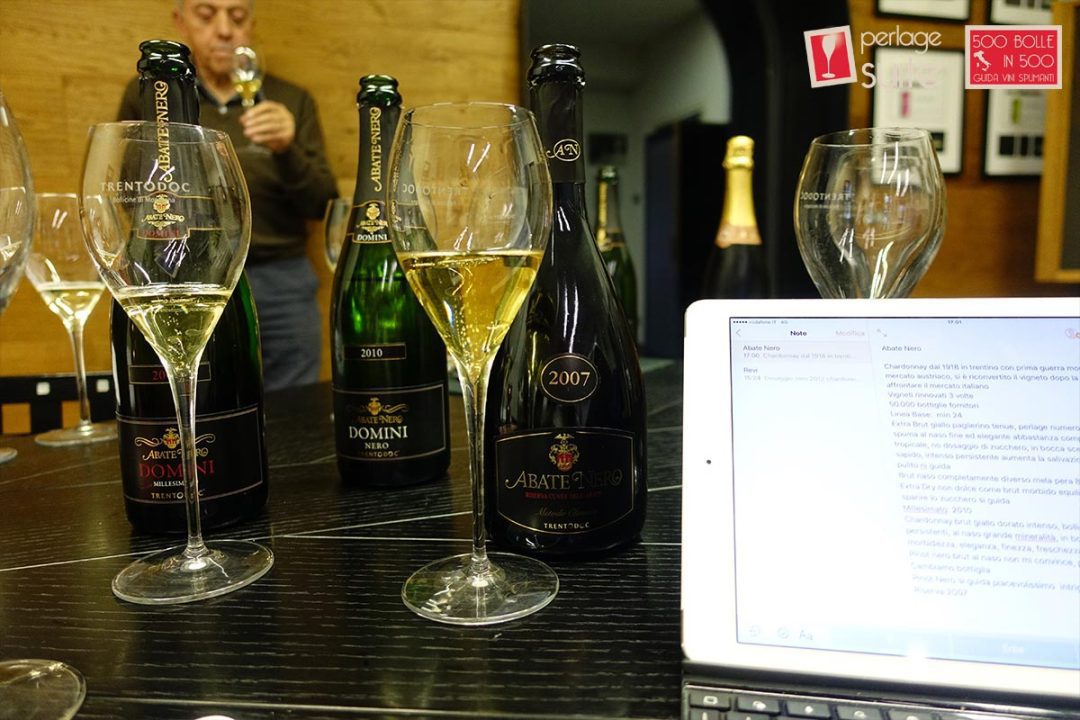 We did the full tasting starting from the basics and what surprised me first was the Extra Dry. I was expecting a sweet and slightly cloying sparkling wine, but none of this! Soft, very balanced and dosed with great precision ... a pleasant discovery, certainly the sparkling wine capable of bringing even those who are not used to drinking closer to this wine genre! Luciano told me that Extra Brut is practically the Dosage Zero that has kept this name to be recognizable. A great "Domini Nero" Pinot Nero Millesimato 2010 follows, 60 months on the lees, with a brilliant straw yellow color with golden reflections. The bubbles are numerous, fine and persistent. On the nose, notes of white peaches, fragile and woods, aromatic herbs, honey and a mineral note. In the mouth it is immediately perceived a great flavor, but it is also fresh, soft, fine, persistent and harmonious. He followed the "Domini" Chardonnay Millesimato 2009 that Luciano Lunelli told me to adore. In fact it is a truly deserving wine, which is straw yellow with golden reflections, and a fine and persistent perlage. On the nose some tropical scents, ripe yellow peach, candied citron, vanilla and apple strudel. In the mouth it enters softer than Pinot, extremely balanced, with a finish of crunchy hazelnuts. But it is what followed that really moved me: Cuvée dell'Abate, Riserva 2007. One word to sum it up: SPECIAL. At least 80 months on the lees, only steel, bright straw yellow with intense golden reflections. The perlage is fine, very numerous and persistent. The nose is broad: lime honey, very ripe yellow fruit, almonds, hazelnuts, crusty bread, cocoa, vanilla ... you could literally leave your nose for hours listening to it! In the mouth it enters very soft, creamy, complex, fine, elegant and a citrus note and a delicate almond finish persist. One glass leads to another, and Luciano Lunelli and I had a wonderful tasting together that I will surely not forget! Heartfelt thanks Luciano!
Maso Martis
After Abate Nero I left again in the direction of Maso Martis, with a scandalous delay made worse by the fact that I was cleverly lost! A beautiful entrance to the cellar, which is located in a privileged position with a wonderful view of the mountains (the cover photo is the entrance to Maso Martis!).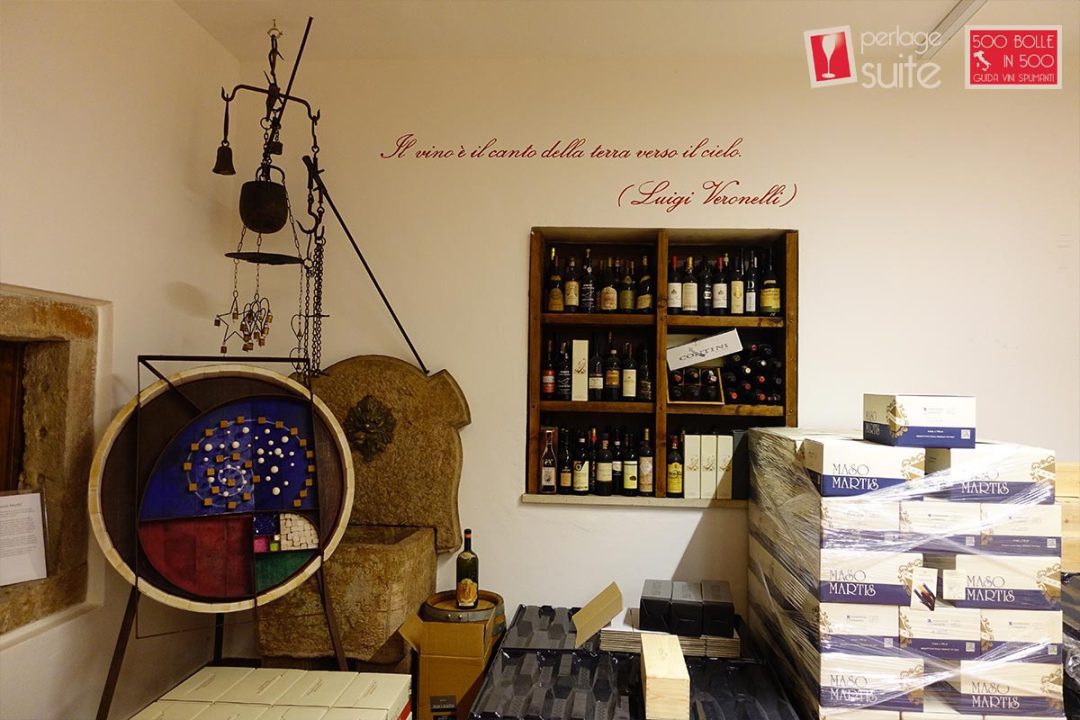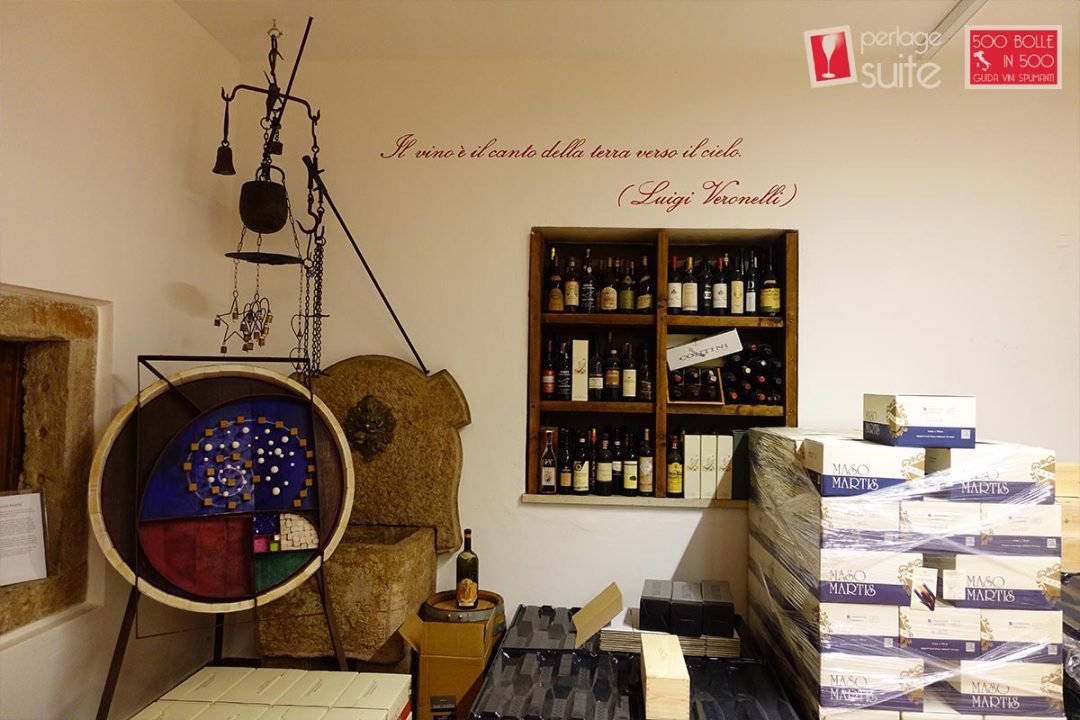 Roberta (the boss), with great kindness and dedication, however, waited for me to show me the cellar, which is small but well-kept and very beautiful. There was a graduation party today, and I have to say it's a really great way to celebrate such an important day <3. And this cellar is truly a panoramic terrace!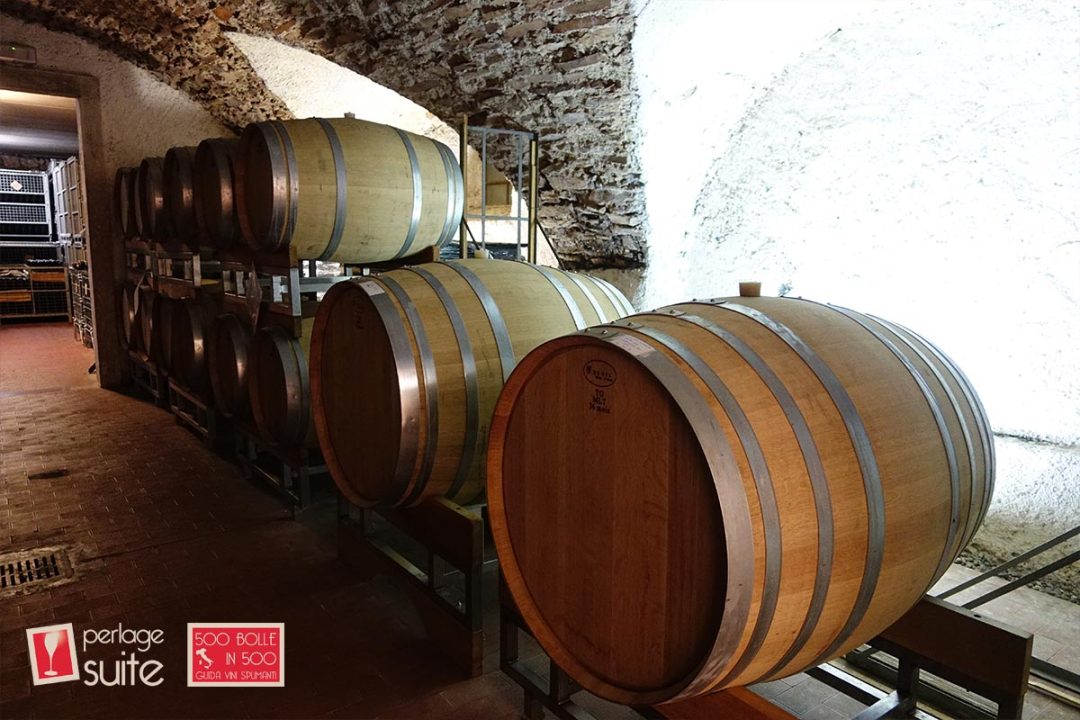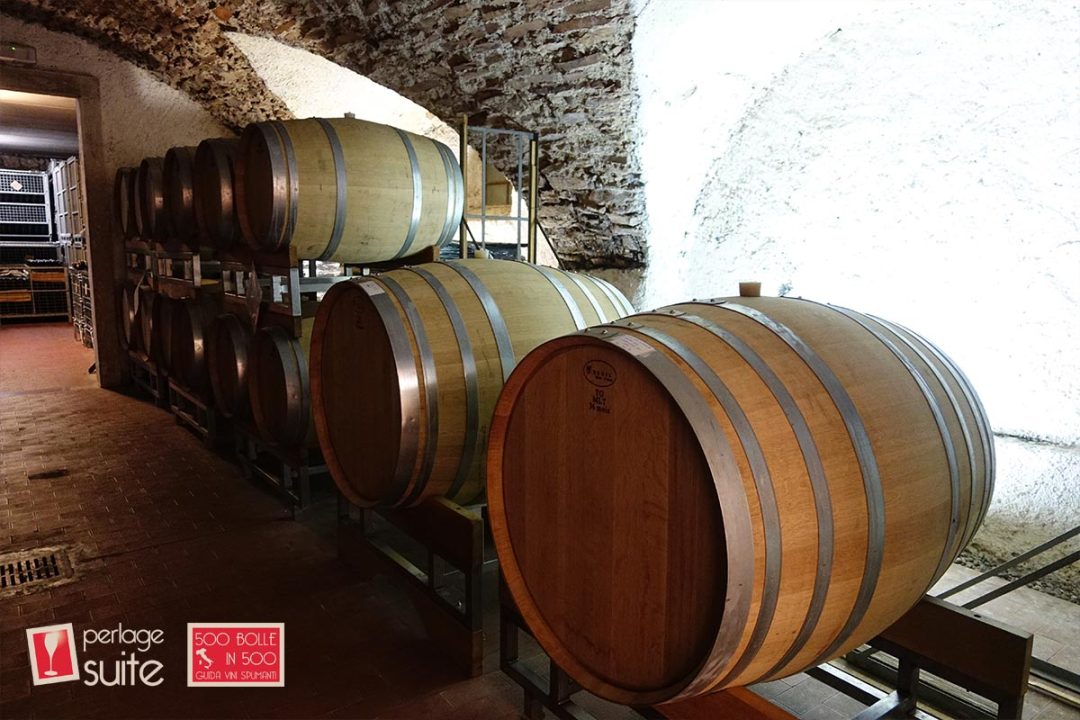 About 60.000 bottles a year, of which 45.000 of Trento DOC, in 12 hectares of vineyards at 450 meters above sea level, at the foot of Monte Calisio. Given the time, I preferred to postpone the tastings at home, with the samples received. In reality, every sparkling wine I tasted during this weekend I will taste it again at home, at the same temperature and in the same glass, in order to have the best possible precision of judgment. In particular, what I can't wait to taste is Madame Martis, only 1000 bottles produced in an assembly of 70% Pinot Nero, 25% Chardonnay and 5% Pinot Meunier.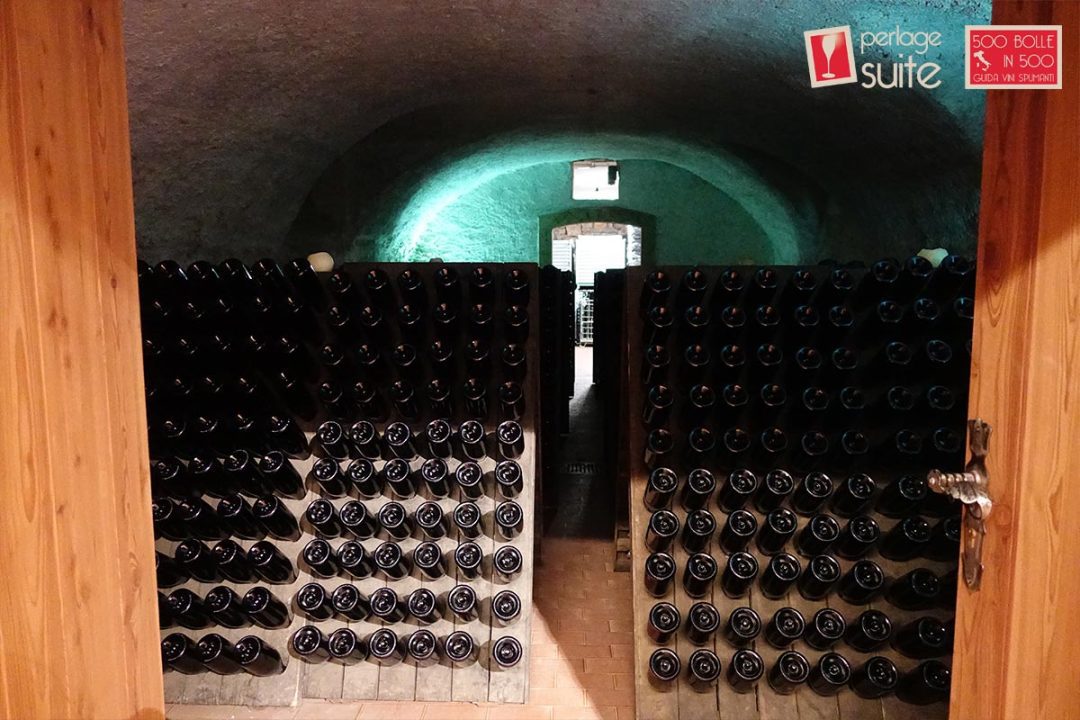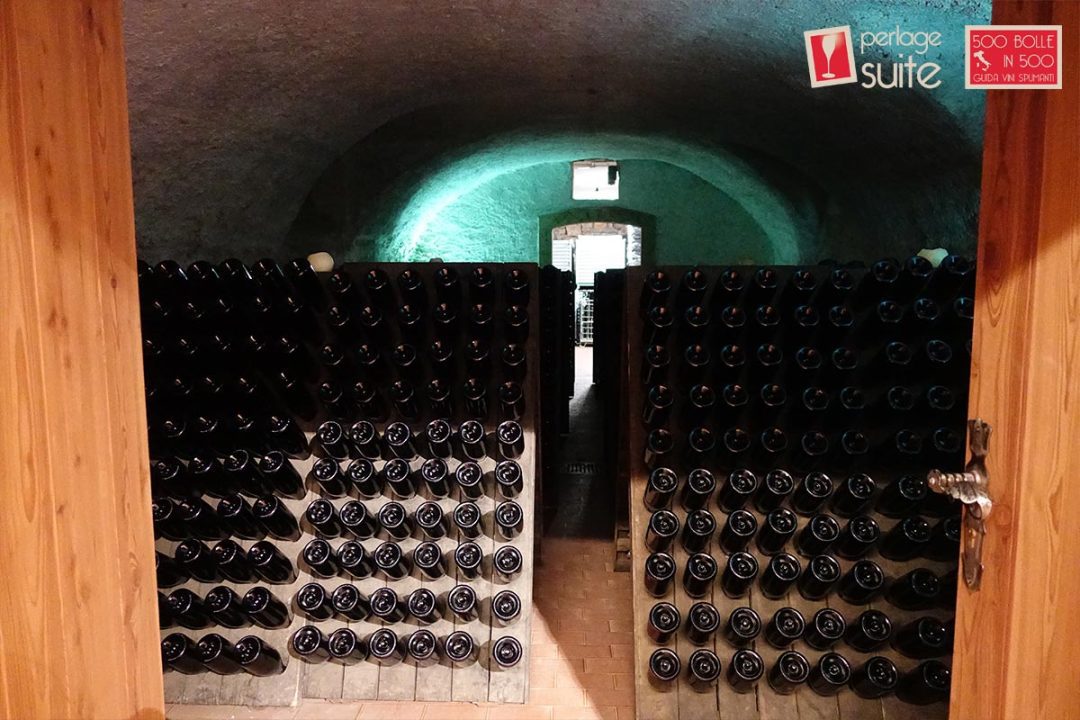 The vines are located on a hill east of Trento at 450 meters above sea level and have their roots in a limestone soil, rich in skeleton on red Trentino rock. On the lees 9 years, or 108 months. Wonderful! Ah, Paco met the two beautiful hairy boys of the house ... 😀 Thanks again Roberta for waiting for me 🙂
Sartori's Hotel
Towards evening I came to Lavis to eat something and rest at Sartori's Hotel **** Welness & SPA. As soon as I arrived, all the staff struck me for their distinct manners, kindness and professionalism. The Sartori's Hotel in Lavis is perfect for resting after a busy day of tasting. The Hotel is managed by the 5 Sartori brothers and, despite having a family cut, it has a strong international connotation in its development. The parking is large and is less than 5 minutes from the highway.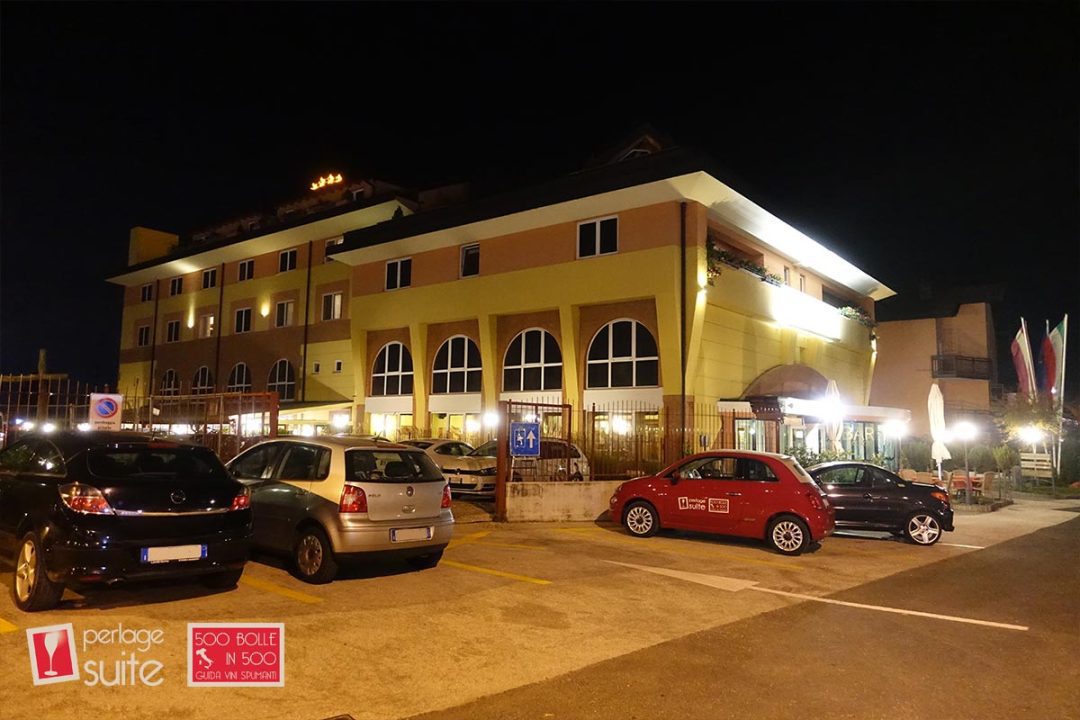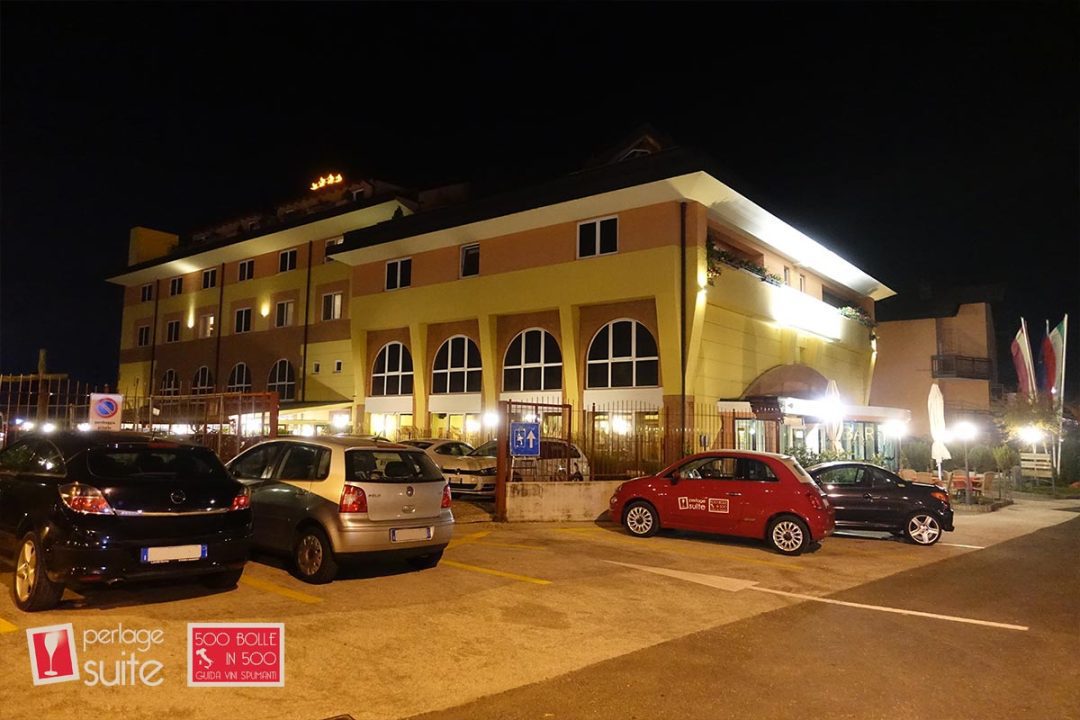 The superior room they reserved for me is really beautiful, very large (46 sq.m., when I told my dad it's bigger than my old Ravenna studio apartment I wasn't joking!) With a panoramic private balcony overlooking the mountains and a relax corner studio with TV, minibar, kettle and the possibility of tasting local wines. Equipped with air conditioning, telephone, safe, bathroom with a large shower with a really nice rain faucet, courtesy set with shampoo, body lotion and other useful things with pleasant fragrances and hairdryer.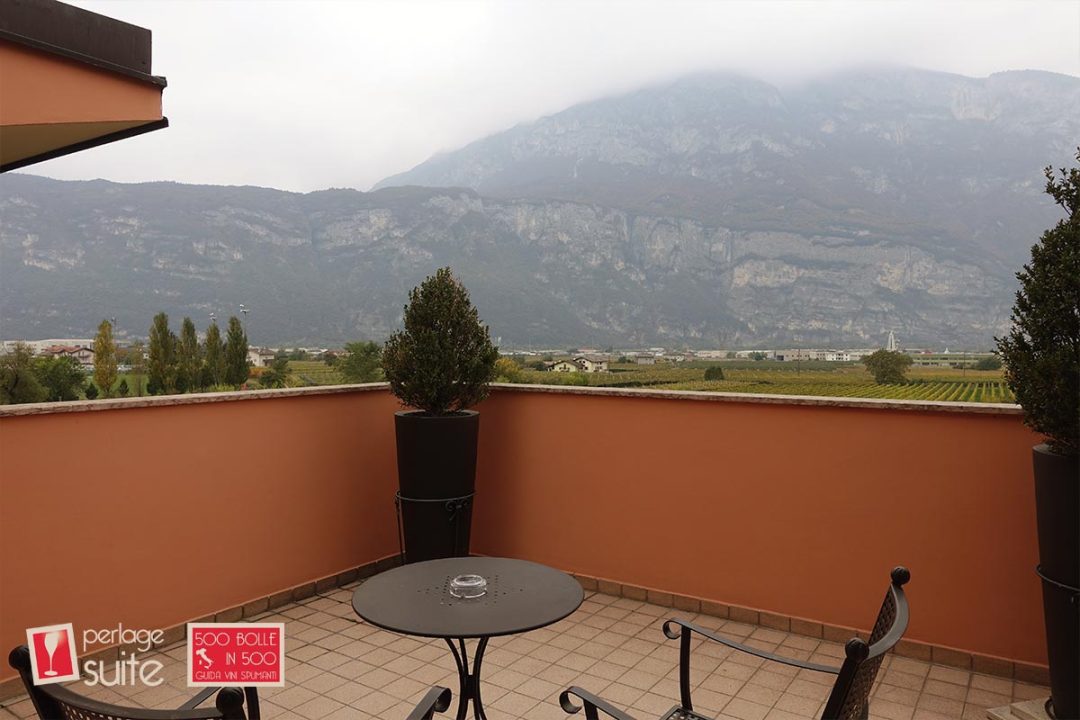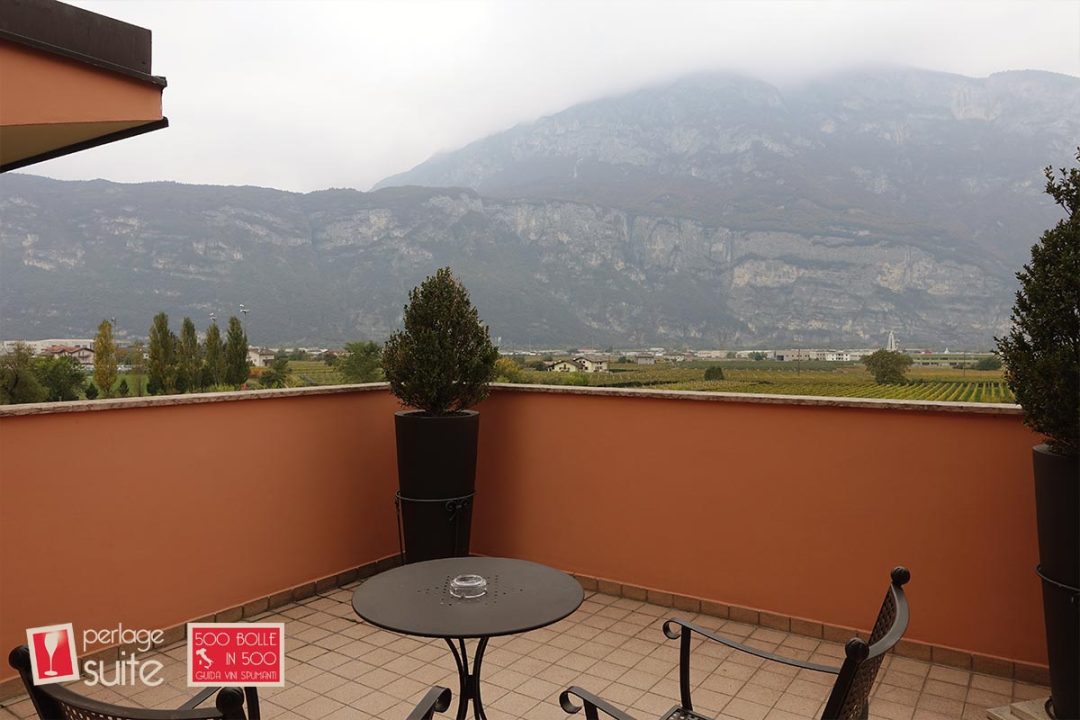 La Piazzetta Restaurant
I took a nice regenerating shower and went down to dinner at the La Piazzetta Restaurant Pizzeria. The environment is classic, really cared for in every detail. From the put like it to the room, everything puts you at ease and gives you warmth. Beautiful exposed beams, stone effect walls, fresh flowers. There is a nice vegetable buffet near the corner where Salvatore bakes his delicious pizzas.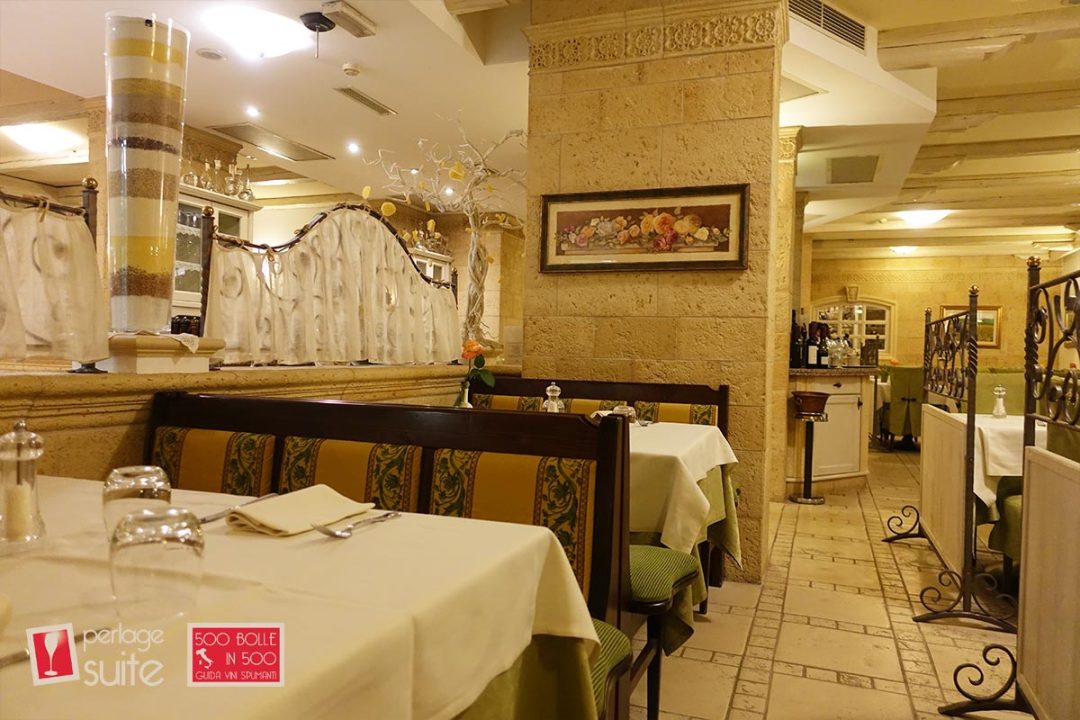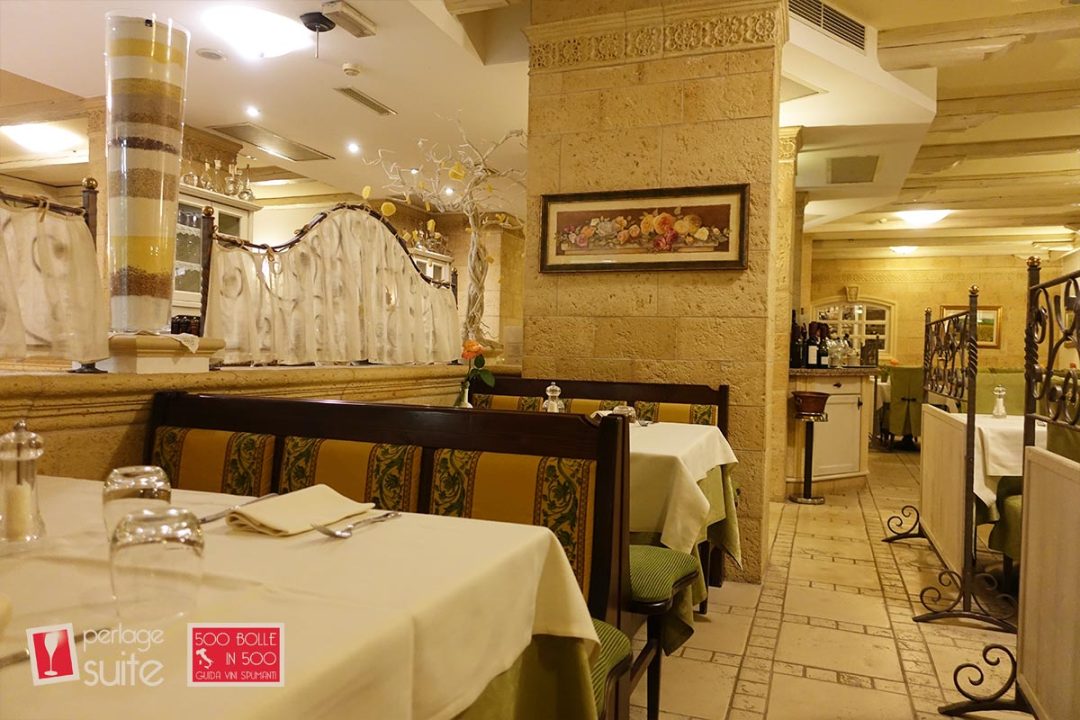 On the menu there are many good things to eat, for all tastes and children included. However, after reading on their website that Salvatore makes pizza to perfection, I couldn't really resist and ordered the gourmet pizza with mozzarella, potatoes, porcini mushrooms and truffles. For the pizza they use very little yeast, about 0,1% on the kg of flour and consequently between leavening and maturation it is almost 48 hours: this makes the dough digestible and does not even make you too thirsty. The taste of the dough is very good, you feel that they use quality flours and the alveolations of the edge remain soft even if the edge is not high Neapolitan pizza style. But we are in Trentino, by golly! Seasoned very well, I could not even finish it because it was so big and despite a great hunger!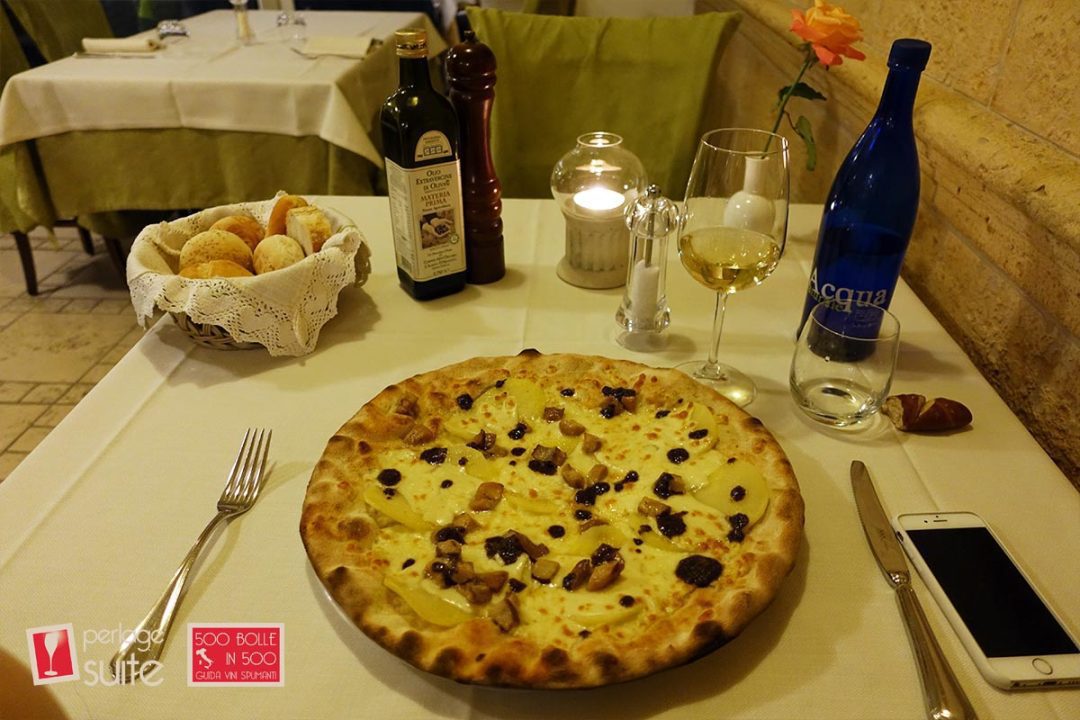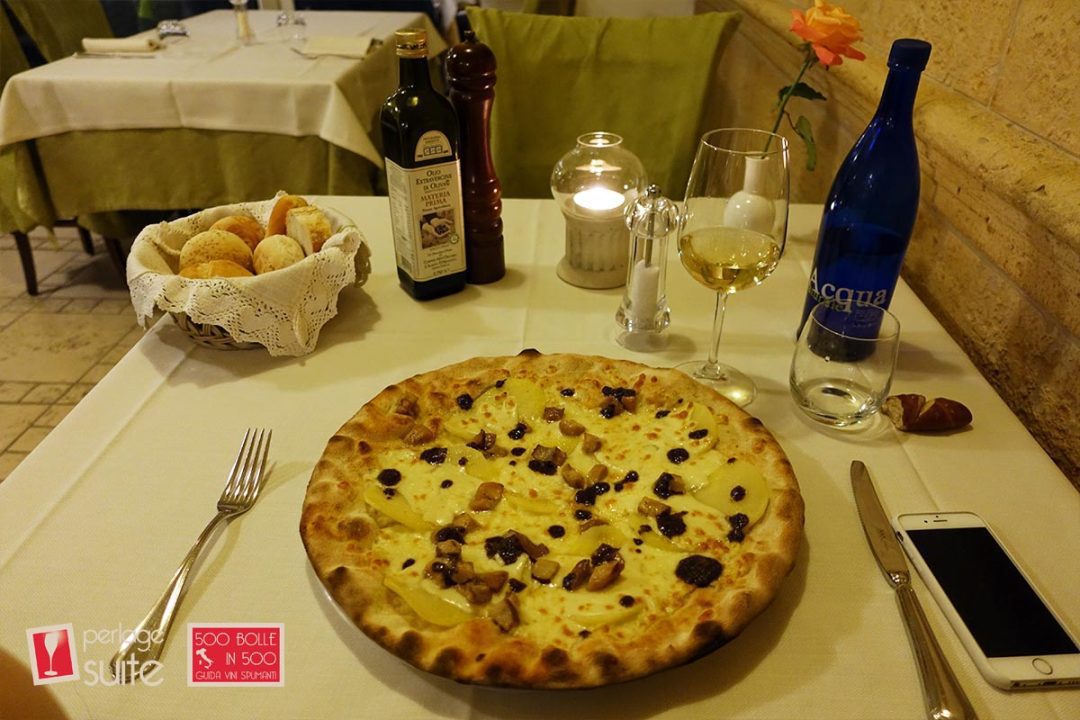 Ah, obviously with gourmet pizza I paired a Trento DOC: 50, 151 by Cantine Moser. 50 151 is the record that the Trentino cyclist Francesco Moser made by traveling those kilometers in just 1 now. Of a beautiful intense straw yellow color, it has numerous, fine and persistent bubbles. On the nose the scent is that of a slice of warm bread with a hazelnut cream, while in the mouth it enters crisp, fresh, savory, intense, fine and has a pleasantly persistent citrus note. With La Piazzetta gourmet pizza it was really good, also because it has a backbone and a structure capable of supporting even such courses!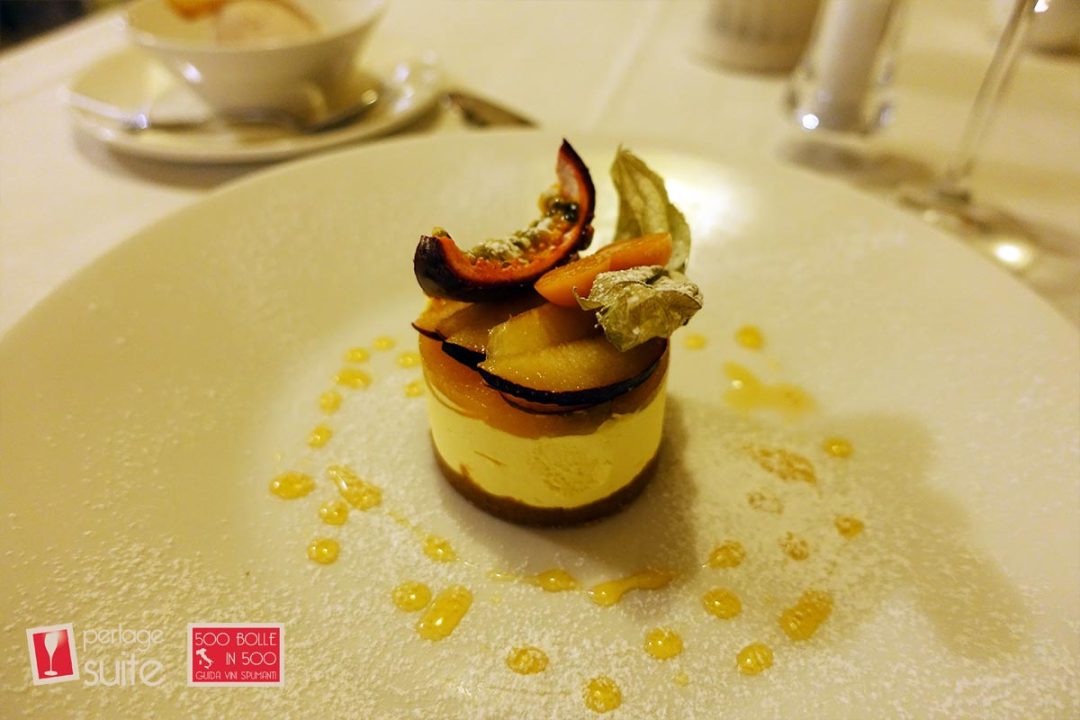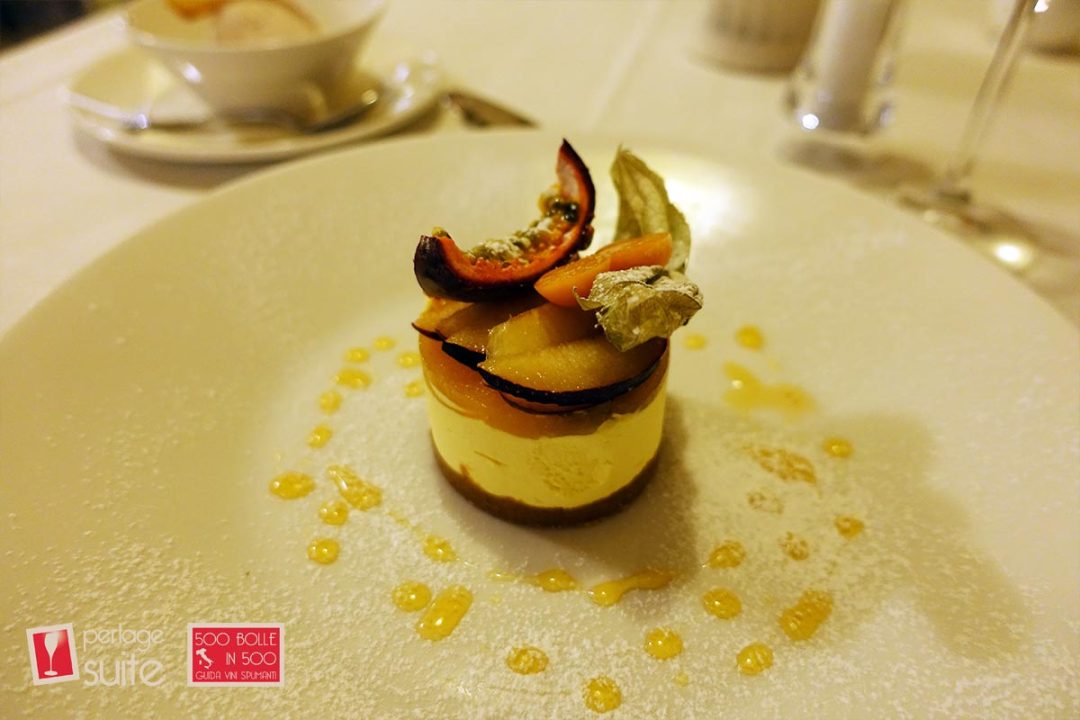 As many gourmands know, we have two stomachs: one for food in general and one for sweets! So despite being quite full I still managed to eat a Cheese Cake with mango and peach which I found really really good! The cheese cake is by far my favorite dessert after the Sicilian cassata that my dad makes and we make a very good one too, but this one I must say was very soft, almost a mousse and also perfect in taste without being cloying. The biscuit is also excellent, probably a shortcrust pastry, which literally melted in the mouth. Above it was garnished with an alchechengi, a slice of passion fruit and a few slices of plum. The chef completed the dish, which was presented very well, with the powdered sugar and a few drops of fruit.
I didn't even fit a pin, but when I read "homemade ice cream" and "cinnamon" paired together, I couldn't resist! So I also tasted a scoop of ice cream! Very good and tasty taste, slightly icy consistency, but it was enough for me to eat it after the cheesecake to have the perfect temperature! 😀
Room & Breakfast [Update Sunday 23 October 2016, 11 am]
I almost rolled back to my room, and was good and diligent enough to climb the stairs despite the convenient elevator. I got into bed for a while, turned on the satellite TV at a low volume, and then started writing.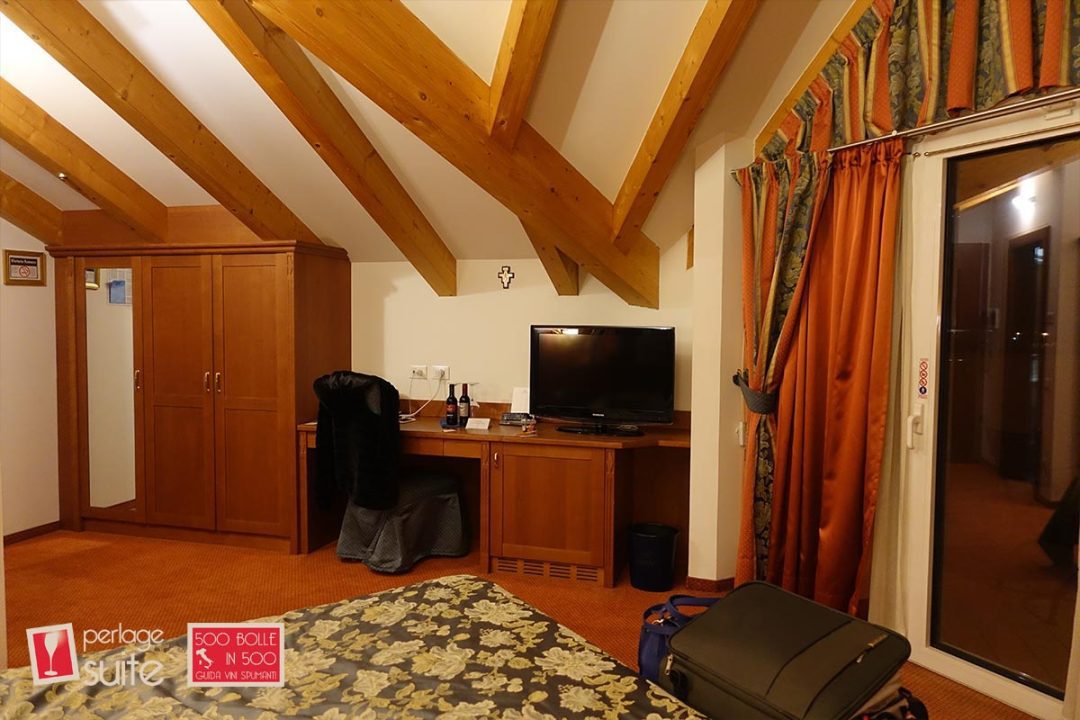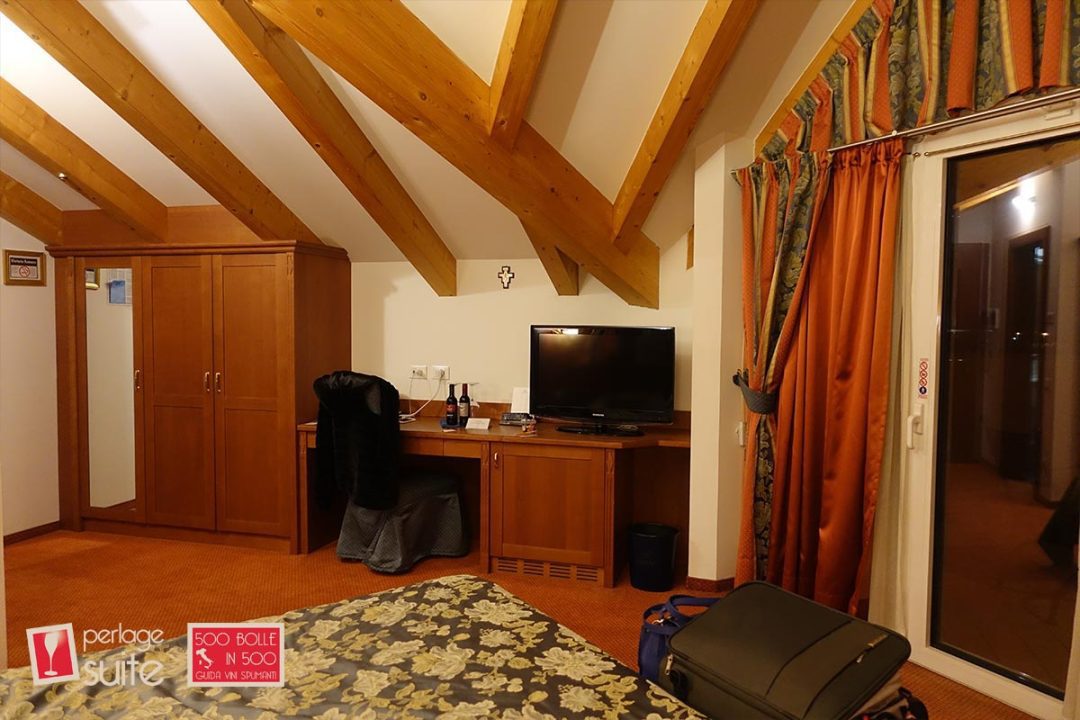 What a peace, a really nice atmosphere! The furniture of Sartori's Hotel is in a classic style, but with that classic full of taste! The bed is very comfortable and really giant, and the panoramic French window overlooking the mountains is very beautiful.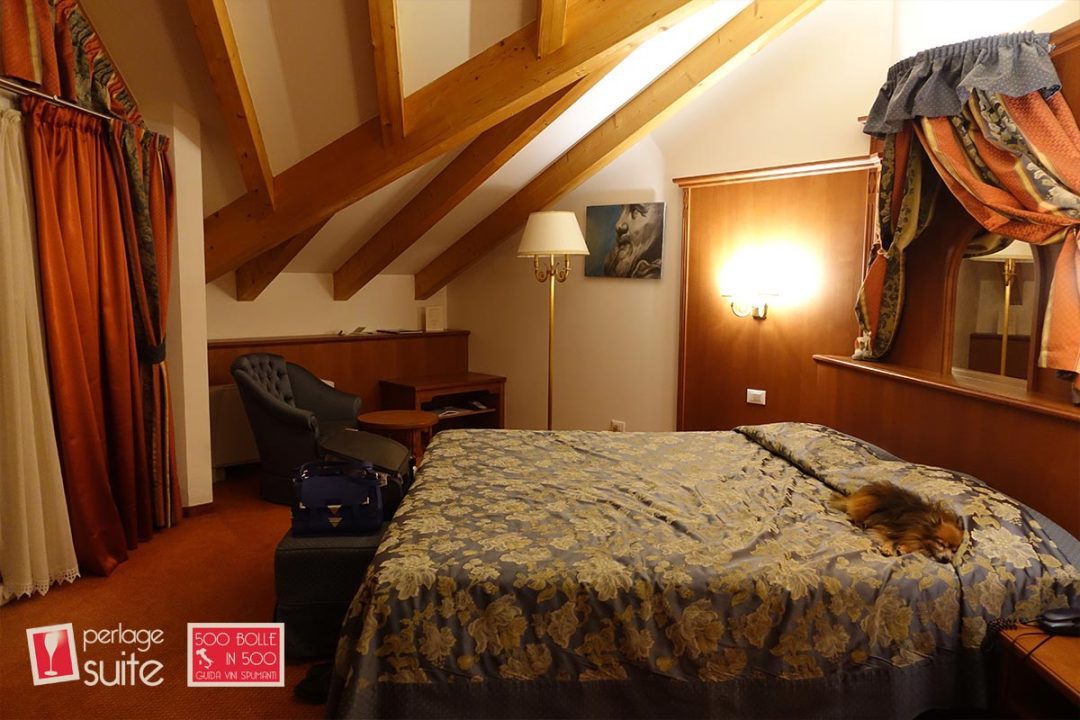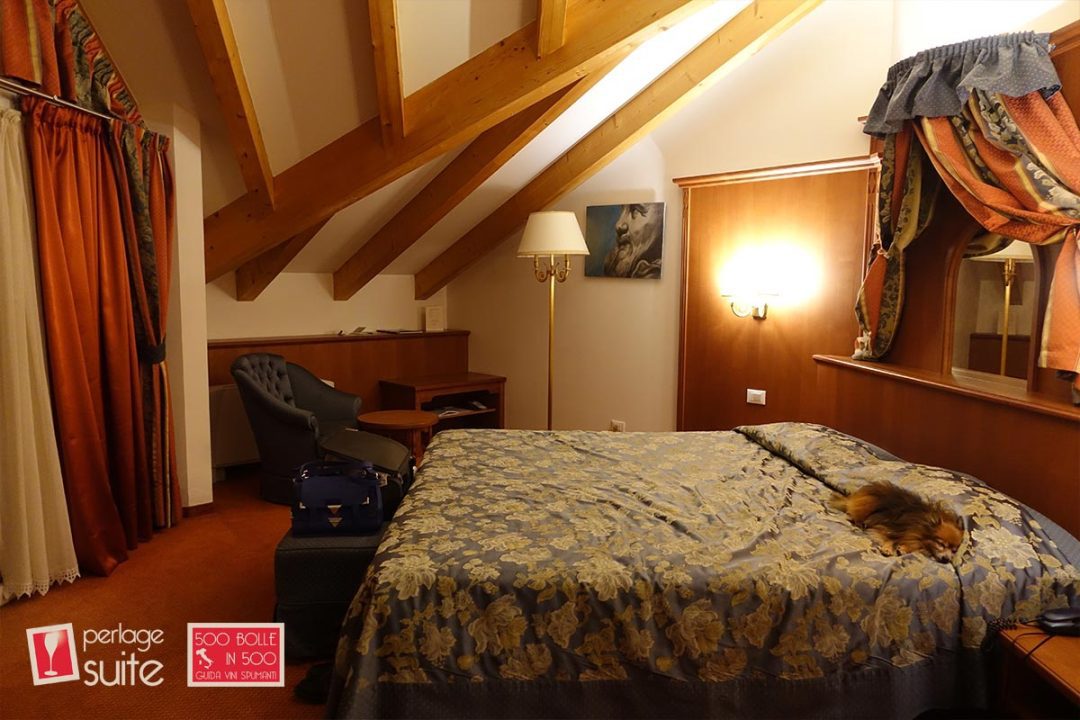 The bed is so comfortable that I fell asleep all of a sudden and slept great until 8:30 this morning! A nice hot shower, the scented cream ... and I get dressed for breakfast. Between a cabbage and the other I went down that it was almost 10 in the morning! As always, hot lemon tea and a croissant… well 3 mini croissants! Yummy, fragrant and buttery as I like them, worthy of French pastry! I relaxed for half an hour with the beautiful background music ... and then I went up to my room to brush my teeth and get my things!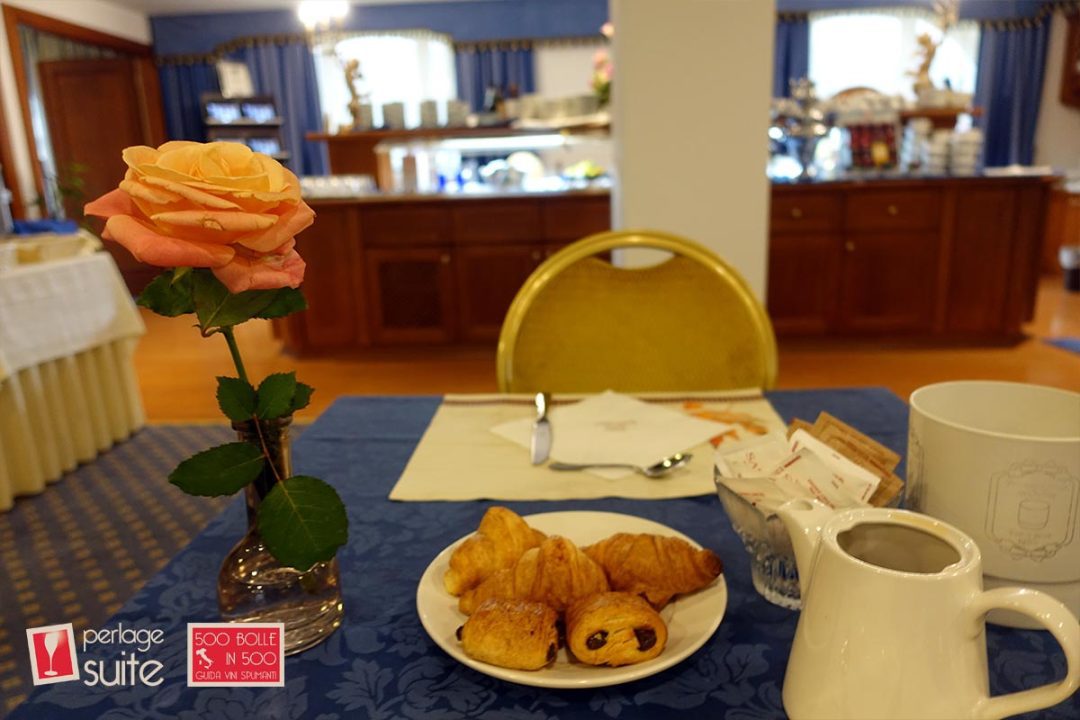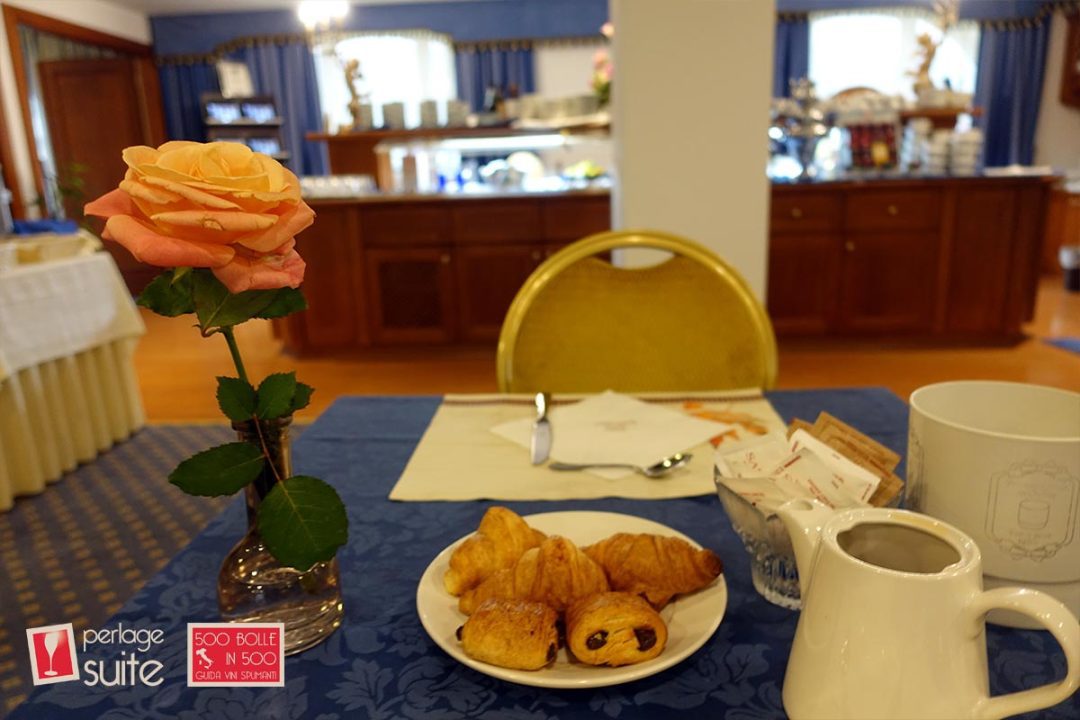 I'm leaving Sartori's now, which is just past 11 on Sunday morning. I had a great time… and it really regenerated me for my day in the direction of Bolzano!
In a few hours #winelovers <3
Chiara
Thanks to:
For kind hospitality.
Address: c / o Sartori's Hotel - via Nazionale 33, 38015 Lavis - Trento
Phone: +39 0461 246563
Hours: LUNCH from 12:00 to 14:30 - DINNER from 19:00 to 22:00 (Restaurant) to 23:30 (Pizzeria) - Closed on Sunday for lunch
For kind hospitality.
Address: via Nazionale 33, 38015 Lavis - Trento
Phone: + 39 0461 246563
E-mail: info@sartorishotel.com
For providing the DSC RX100M4 with which all the photos were taken.
A truly exceptional professional compact, capable of working miracles even in environments with really unfavorable lighting.