On Saturday 5 October I was invited to the wine tasting "Tour of Italy in 80 wines" of the Iper's 'Great Vineyards' project at the Portello Shopping Centre in Milan. Milan's Iper Portello is also very easy to reach by Metro because on the new lilac line there is a stop called 'Portello' which is a five-minute walk from the hypermarket. What's more, I'd never been on a driverless metro and I loved whizzing along Milan's underground tracks in the front row in front of the big train window! Arriving at Iper I was greeted by a Dear Raffaella Roani of the Arvis agencywhich I would recommend to everyone for its professionalism: I work with so many press and marketing agencies and rarely do I meet people who are so precise and organised! The first part of the day was organised at the Chalet degli Eventi, which was set up with great care: lovely little tables with birch trestles and herbs everywhere. I adore aromatic herbs, even if the basil seedlings are only trembling at my approach due to a certain word of mouth that has been created about my alleged homicidal streak towards these fragrant creatures! (These are all rumours, I swear! 😇😅)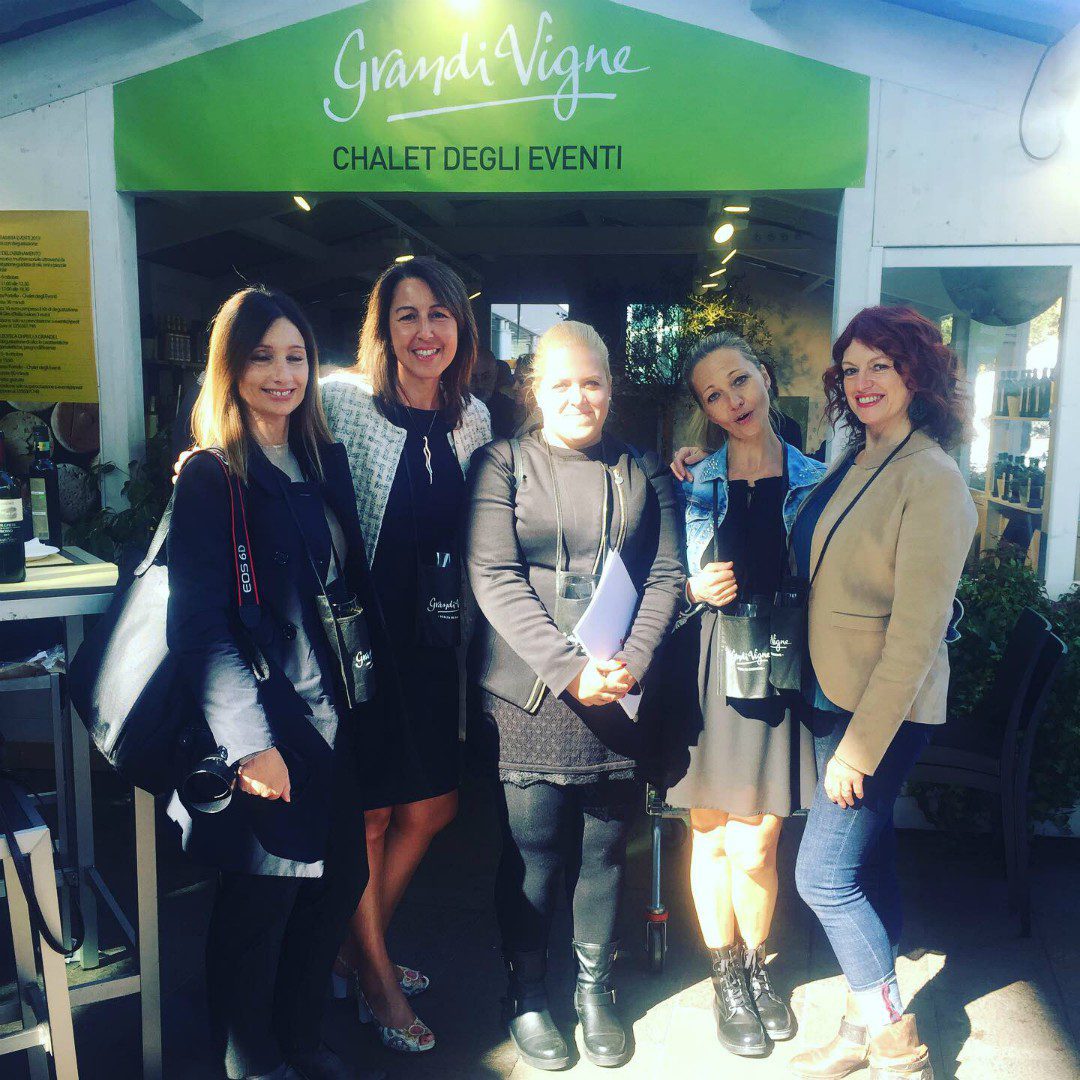 L'oenologist Fabrizio Stecca pleasantly introduced us to the Grandi Vigne project and accompanied us, together with the talented Ilaria, on a multi-sensory journey of pairing oil, wine and food. Indeed I also found the proposed extra virgin olive oils interesting, in particular that of the Bonomini company 'Passioni di Verona' Veneto Valpolicella DOP. Afterwards I wandered around the beautiful little houses divided both by region and by organic or sulphite-free wines. Inside I found very knowledgeable sommeliers and often the producers themselves and it was a pleasure to talk to some of them!
Grandi Vigne is 'rigorous research, a shared dream and the desire to offer everyone the unique experience of meeting the quality and excellence of small Italian producers. Grandi Vigne is a project to safeguard our country's wine tradition, the result of commitment and experience. And of a real choice of passion." In practice Iper, The big i is at the side of small producers in this win-to-win ethical project: on the one hand the consumer can drink well at a very convenient price, and on the other hand small producers can have greater visibility throughout Italy, intercepting a different public than the one that is normally their target. In fact, given that from what I have seen producers come out with an exclusive line for Grandi Vigne that is not under their usual brand, I would speak of opportunity rather than visibility. By intercepting another large segment of the public they may in fact have more resources to deploy in maintaining and raising their quality standards.
As you know I am a 'hands-on' wine blogger, I like to get down to the nitty-gritty and create valuable content for you who enjoy reading me... so instead of giving you the usual, pointless, fluff about why I consider Grandi Vigne to be a really interesting project that deserves a lot of attention from youI want to point out to you the best wines I have tasted, with scores and notes... so that you can go to your trusted Hyper already tonight and take advantage of this fabulous 30% discount! Mind you, the prices in this article are valid until 20 October 2019there is very little time left!
Short note that seems trivial, but it is not at all! Let me premise that each of the hundredths I have given are a function of the quality/price ratio with respect to the type of wine itself. Obviously you cannot compare, for example, a Rosso Piceno DOC to a Merlot Marca Trevigiana IGT even though they are both reds, cost practically the same and have a similar score. Instead of dividing the wines by region, I preferred to sort them by score in their respective price ranges to make it easier for you to prepare your 'shopping list'. Let me know in a comment if you liked this idea! 😍
Grandi Vigne: Wines under 5 €, the best (>75/100)
To be honest, when I think that you can buy a good, well-made wine for less than €5, I am always incredulous. In my defence I say that I don't actually buy wine anywhere: I get so many samples to taste at home that I already struggle to keep up with them! 😅 Of this battery of wines under € 5, the three that stole my heart are the Merlot Marca Trevigiana, La lacrima di Morro d'Alba and the Sangiovese Superiore di Romagna Sulphite-free Added.
Merlot marca trevigiana igt "without" no added sulphites discounted € 4.49
Lacrima di morro d'alba doc "don de re" discounted € 4.29
Rosso piceno superiore doc 'ferola' discount €3.69
Ribolla gialla sparkling wine Brut 'Il Zardin' discounted € 4.89
sangiovese superiore romagna doc without added sulphites discounted € 4.79
barbera oltrepò pavese doc without added sulphites discount € 4.79
prosecco treviso doc extra dry "val del galinel" discounted € 4.65
merlot veneto igt organic 'Canal lia' discounted € 3.95
Malvasia bianca salento igt 'La sabelluccia' € 3.69
Negramaro Rosso Salento IGT 'La Galiarda' discount € 3.69
Lambrusco Rosso Secco Reggiano DOC "Valle scura" discounted € 2.99
Morellino di Scansano DOCG "La Fagnina" discounted € 4.39
inzolia-grillo sicilia doc organic 'Laila' discounted € 3.69
bonarda oltrepò pavese doc 'Campo dei salici' discounted € 3.29
Barbera dell'Oltrepò Pavese DOC "I Monticelli" Discounted € 3.25
Sangiovese Superiore Romagna DOC "Mazzolano" Discounted € 4.49
Grandi Vigne: Wines in the 5-10 € price range, the best (>75/100)
 In this price range you will find what, in my opinion, were the best drinks. Choose freely from these wines and literally fill up your car: you will get great everyday wines with a value for money that even I still can't believe, I swear! Starting with the Muller Thurgaua wine that normally does not drive me crazy and here I liked it so much that I wanted to buy a bottle, perhaps because of its very intense and elegant nose. The Valtellina Superiore is crazy, it has a nose of blood orange juice and ripe blackberry fading into cinnamon. One Trento DOC sparkling wine so good at this price I don't even comment on it, really.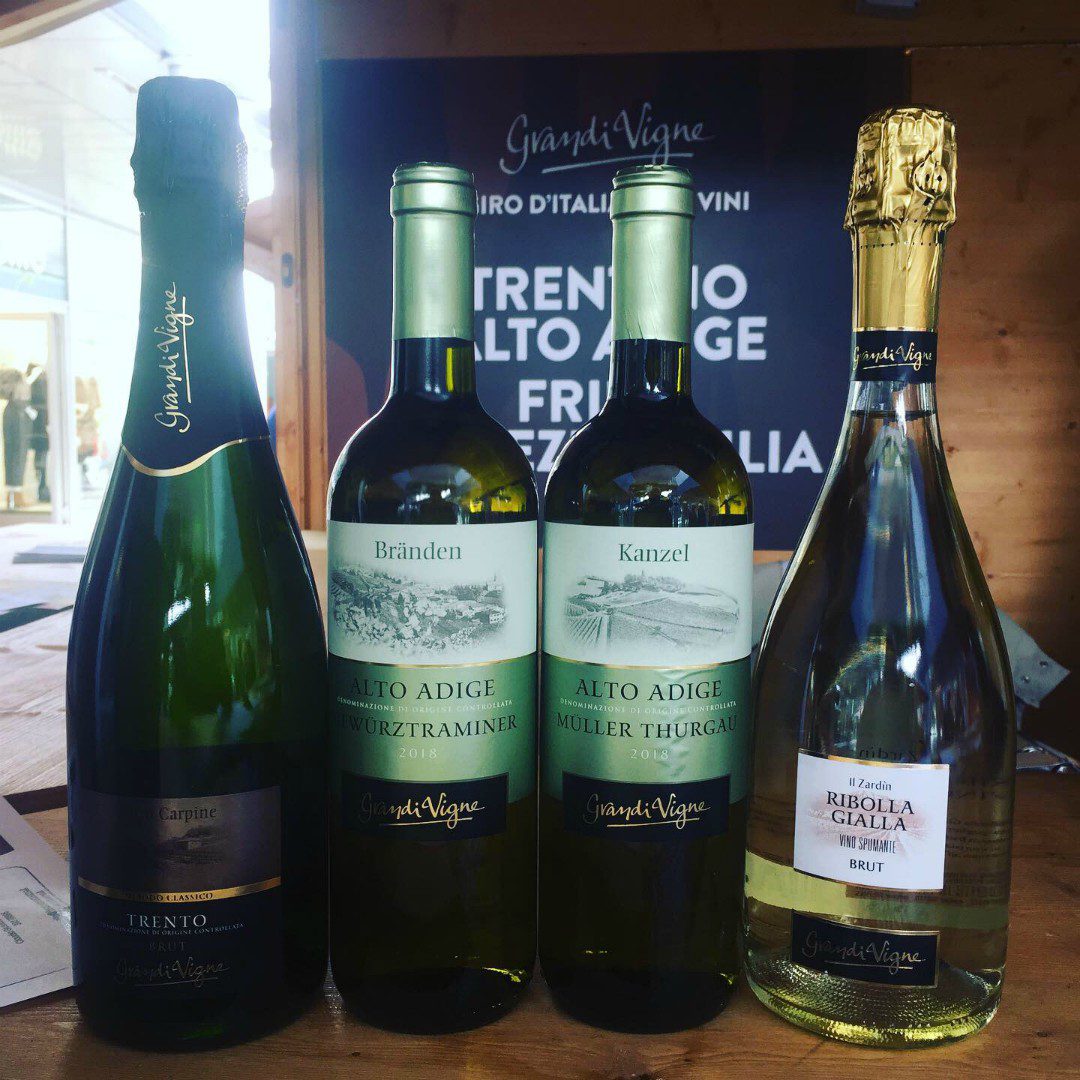 Muller Thurgau Alto Adige doc 'Kenzel' discounted € 6.89
Trento DOC Brut 'Maso Carpine' discounted € 6.89
Valtellina Superiore DOCG "Sassella" Discounted € 8.29
Gewurtztraminer Alto Adige doc "Branden" discounted € 8.29
bolgheri rosso doc "i Rusignoli" discount € 9.39
Vin santo del chianti doc 'Cantini' Discounted € 24.40
Aglianico del Vulture DOC 'Nevio' Discounted € 7.99
Etna Rosso doc 'Sciara Scura' discounted € 7.59
Rosso di montalcino doc "San piero" discounted € 8.69
Chianti classico docg "La vittoria" discounted € 5.49
Montefalco Rosso DOC 'Il Montagnolo' Discounted € 5.49
Vermentino bolgheri doc "duplice filar" discounted € 6.59
Passerina brut sparkling wine 'Le prete' discounted € 4.49
Lugana DOC 'Il penacin' discounted €5.89
Ribolla gialla friuli colli orientali doc "moalmàcie" discount € 5.45
Grandi Vigne: Wines in the 10-15 € price range, the best (>75/100)
In this price range in the discount Grandi Vigne line there are not many wines and some did not blow me away. However, an honourable mention goes to this Franciacorta which, in its Brut declination, was really able to impress me.
Franciacorta DOCG Brut 'la Chiesuola' Discounted € 10.40
Passito di pantelleria 'gelka' Discounted € 13.90
Franciacorta DOCG Brut Satén 'Rive mure' Discounted € 13.10
Grandi Vigne: Wines over 15 €, the best (>75/100)
Unfortunately, I didn't find any other Grandi Vigne wines above €15 in the tasting, so I can't tell you how they are. In fact, if you managed to taste the Amarone della Valpolicella Classico DOCG 'I filari del Pigno' which costs € 17.90 at a discount, or the Montepulciano d'Abruzzo Colline Teramane DOCG which costs € 24.90 at a discount, I invite you to let me know your opinion in a comment so that it will be useful to everyone! Thank you very much! 😍
Sforzato di Valtellina DOCG "La Tecia" Discounted € 17.40
Vin santo del chianti doc 'Cantini' € 24.40
Grandi Vigne' wines are on sale exclusively at Iper, The big iin 21 hypermarkets in 4 regions of Northern Italy which I quote below. Personally, I advise you to go to one of these centres on the pretext of stocking up, even if you are not immediately in the area: the wines are so good value for money that for me they are easily worth the fifty or so kilometres... as long as you fill the boot after you have carefully made room in your cellar.
Great Vineyards in Lombardy:
Montebello della Battaglia (PV) - Montebello Shopping Centre;
Gadesco (CR) - Cremona Due shopping centre;
Brembate (BG) - Brembate Shopping Centre;
Orio al Serio (BG) - Orio Center Shopping Centre;
Seriate (BG) - Alle Valli Shopping Centre;
Milan - Shopping Centre Iper, The big i;
Milan - Piazza Portello Shopping Centre;
Arese (MI) - Il Centro Shopping Centre - Soon there will be a beautiful event just like this one, stay tuned!
Busnago (MI) - Il Globo shopping centre;
Magenta (MI) - Shopping Centre Iper, The big i;
Rozzano (MI) - Fiordaliso Shopping Centre;
Vittuone (MI) - Il Destriero Shopping Centre;
Varese - Belforte Shopping Centre
Solbiate Olona (VA) - Le Betulle Shopping Centre;
Grandate (CO) - Shopping Centre Iper, The big i;
Monza (MB) - Shopping CentreIper, The big i;
Lonato (BS) - Il Leone Shopping Centre.
Great Vineyards in Piedmont:
Serravalle Scrivia (AL) - Serravalle Shopping Centre;
Tortona (AL) - Oasi Tortona Shopping Centre;
Great Vineyards in Veneto:
Castelfranco Veneto (TV) - I Giardini del sole shopping centre;
San Martino Buon Albergo (VR) - Le Corti Venete Shopping Centre
Great Vineyards in Emilia-Romagna:
Savignano sul Rubicone (FC) - Romagna Center Shopping Centre;
 Cheers🍷
Chiara
PS I really want you to write to me in a comment if you were already familiar with the 'Grandi Vigne' project and if you have already tasted, or will taste, any of the vineyards I have mentioned. Or if you have any other wines from this project that you have drunk that you think are worthy of note. One last thing... do you buy wine at the supermarket? If so, which one and for which occasion? Thank you in advance for your comment!