"Divine Venus and the five oenological forms of beauty"The title of an afternoon in which the art treasures on display at Palazzo Te interacted with the best samples of Veronelli 2022 Guide. Andrea Alpi, Andrea Bonini, Gigi Brozzoni, Marco Magnoli and Alessandra Piubello they conducted this preview tasting, immediately after visiting the exhibition "Divine Venus. Harmonies on earth"(Which will be possible to admire until 12 December 2021) in the company of Stefano Baia Curioni, a well of culture that I would have listened to for hours. As the cover photo I chose the award ceremony for mine oenological myth: Luigi Moio. I will do my best to study and improve myself and become good at even a tenth of him ... because he is really huge. And luckily Luigi Veronelli he advised him to open his own cellar: being able to taste a wine like his Grande Cuvée is a privilege and impeccably depicts the mastery and talent of Luigi Moio.
.
The best tastings: my tastings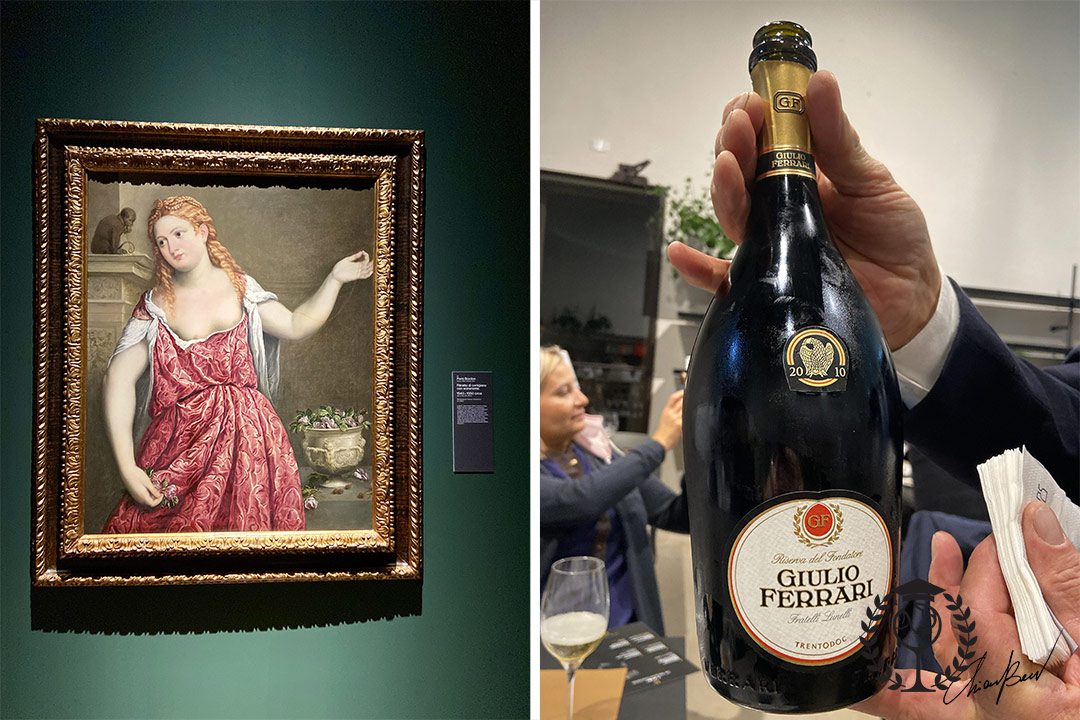 Veronelli 2022 Guide: Trento DOC Extra Brut Giulio Ferrari Riserva del Fondatore 2010
Intense and brilliant straw yellow. Unfortunately, the glass makes it impossible for me to evaluate the perlage at sight. The nose is intense and elegant, complex, with buttery notes, walnut, citrine and a finish of camphor. In the mouth it has a very crunchy bubble that perhaps denotes a disgorgement that is too recent to enhance it as it deserves. Great freshness and a nice length. In two or three years it will be spectacular.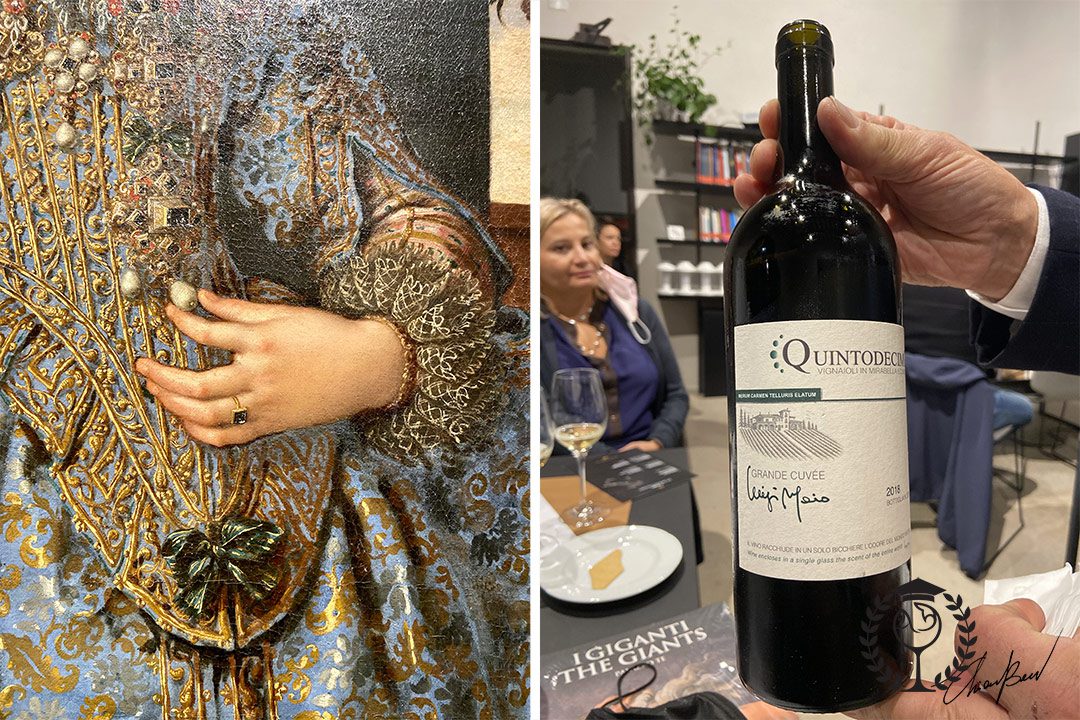 Veronelli 2022 Guide: Irpinia DOC white Grande Cuvée Luigi Moio 2018
An exciting wine. Intense and brilliant straw yellow, consistent. The nose is crazy, intense and broad with notes of hydrocarbon, lemon verbena, salt, white pepper, candied citron, raw butter, Mediterranean scrub. In the mouth it is very elegant, balanced, savory, very fresh, soft, perfect. Long citrus finish. I'd be curious to hear its evolution in the bottle in about ten years.
If you like this content, subscribe to my Newsletter or scroll the page to continue reading the article!
Veronelli 2022 Guide: Salento IGP Negroamaro Girofle Rosé 2020
Intense onion skin pink with copper reflections, consistent. The nose is very delicate, elegant and fine. Spicy notes of pink pepper, seichuan pepper, white chocolate, rose, strawberry yogurt, bitter orange, salt. In the mouth it is very coherent, voluptuous, enveloping, very fresh, balanced and rather long for a young rosé.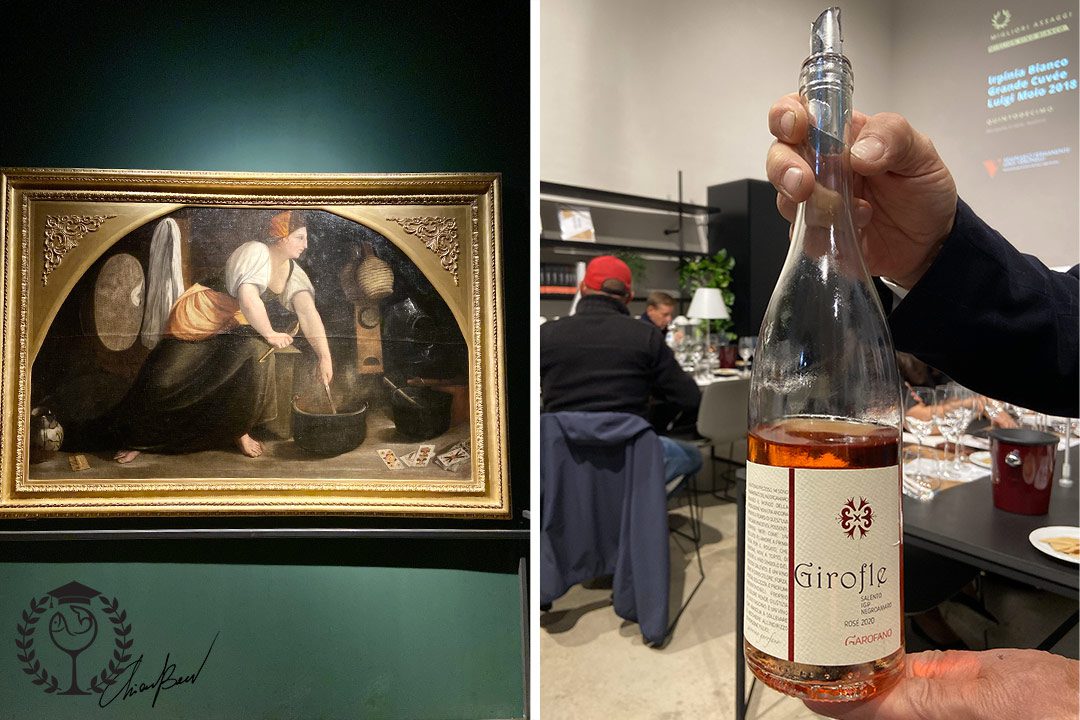 Veronelli 2022 Gold Guide: Barolo DOCG Bussia Riserva Granbussia 2012, Poderi Aldo Coterno
Deep ruby ​​red and slightly transparent. The nose is delicate, elegant and precise with floral notes of rose, smoked, black pepper, cigar, freshly ground coffee, fresh blackberry. In the mouth it is soft, fresh, structured, elegant, with a well-present but amalgamated tannin. Very long spicy finish. I would like to taste it again in at least ten years ... I'm sure it will become a show!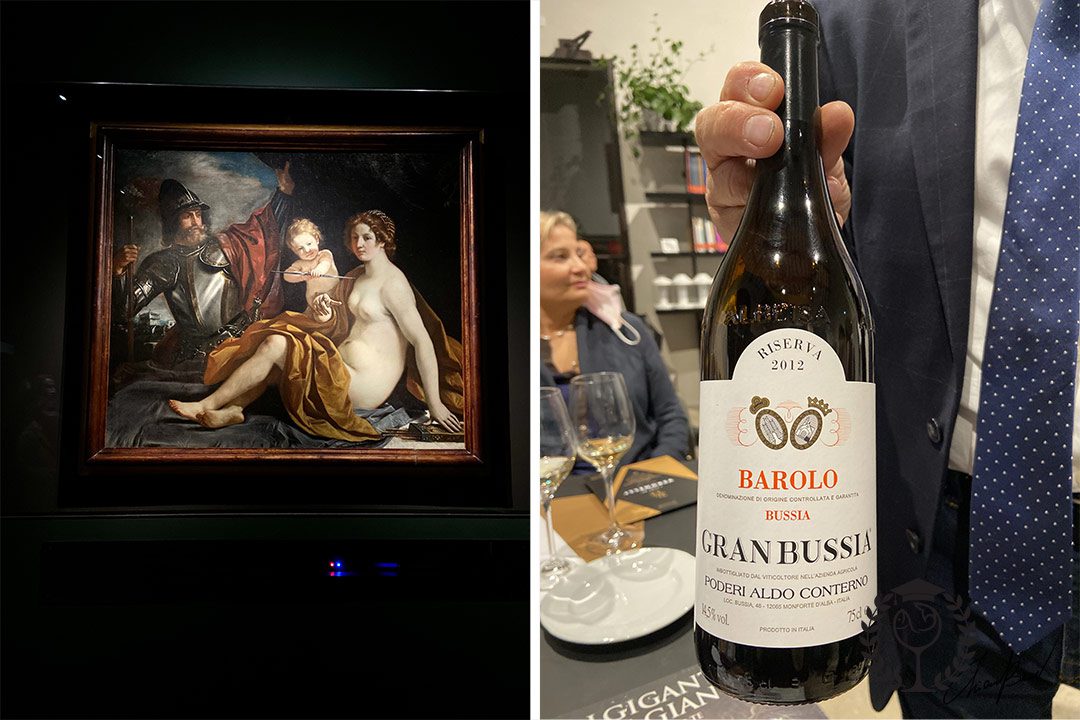 Oro Veronelli 2022 Guide: Tuscan Coast Petit Manseng Passito 2018
Antique golden yellow, bright and quite consistent. The nose has notes of ripe banana, dried plum, resin, fig, marron glace, papaya. In the mouth it is coherent, structured, very balanced, dense and voluptuous. Even better in the mouth, the sugar mostly feels like smoothness. Very long.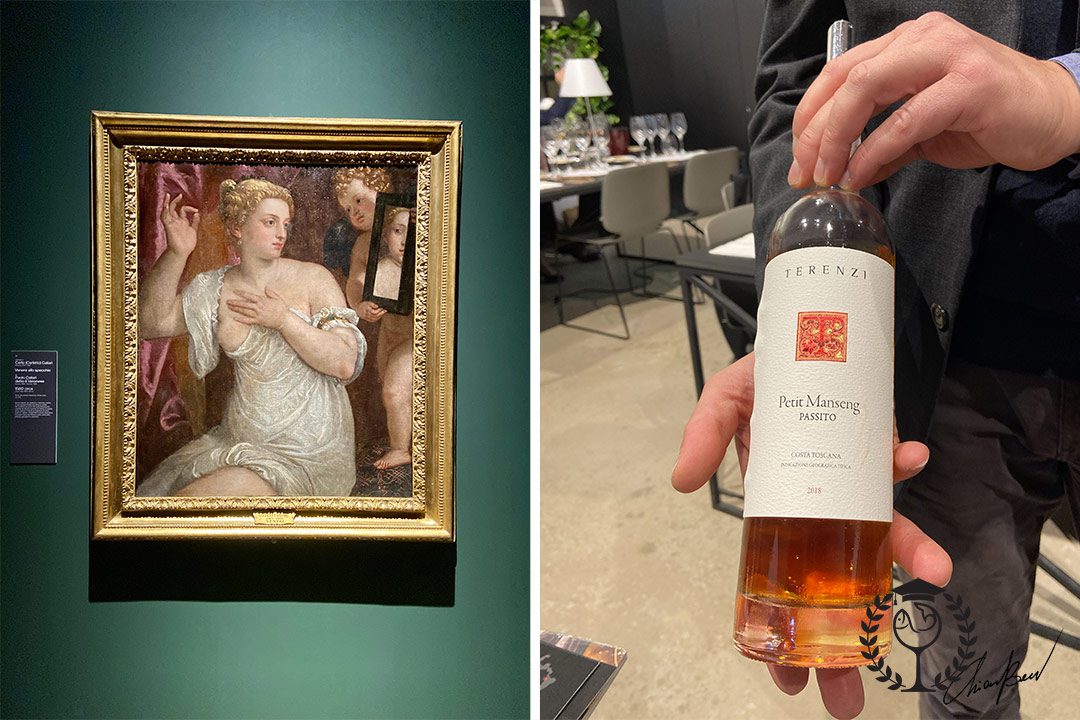 Book "Sommelier: the Illustrated Manual" Ed. 2021
All my notes on wine and food in one book.
COMPLIMENTARY, only for those who buy my book on this blog, a copy of the First Collector's Edition of my Sparkling Wine Guide "500 Bubbles in 500", cover price € 25,30. [While stocks last]