Welcome to
"How to become a sommelier"
Help Waiters, Restaurateurs and Winelovers
To expand their knowledge about wine and improve their profession.
And, of course, all aspiring Sommeliers to pass the Sommelier exam.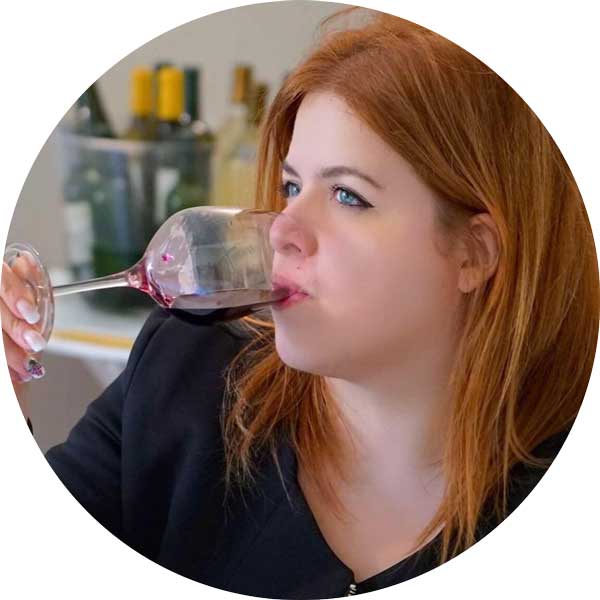 Chiara Bassi
Wine Blogger & Sommelier
🍷Sommelier & Wine Blogger
ÉsMillésima Blog Awards 2017 Winner
🌱Interiors, orchids & jazz lover
❤Love, travel & food enthusiast
Se Iseo Lake
Choose your route
My goal is to help you become a Sommelier
providing you with a useful, simple and complete tool to take wherever you want.
Online or in print. What kind are you?
Study on the blog
On my blog you can find many valuable articles for sommeliers and winelovers.
Study all the contents and develop your wine knowledge in complete autonomy based on what you have learned.
It's free and always will be.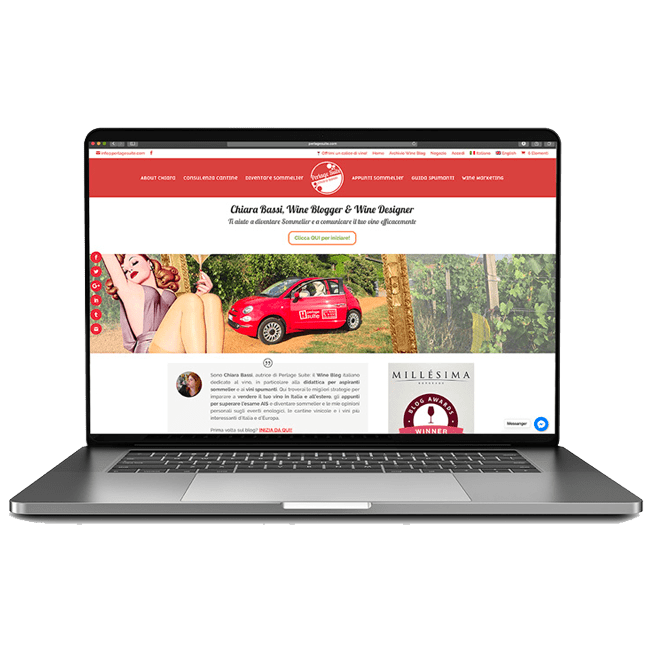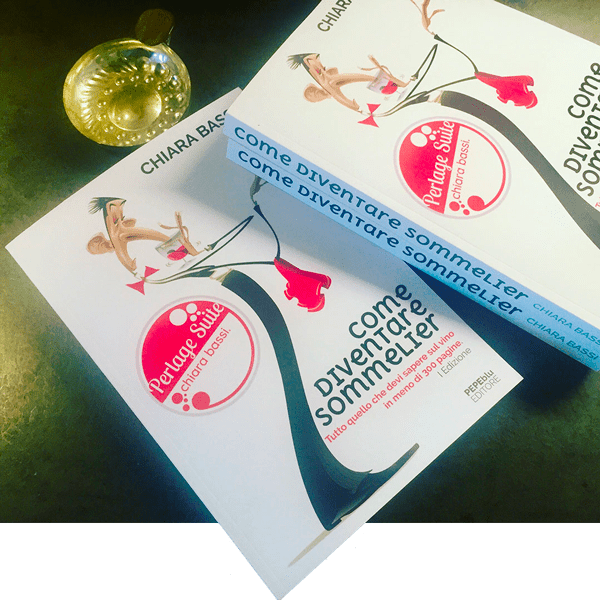 Buy the book
All you need to know about wine in less than 400 pages.
New edition illustrated by hand with all your suggestions to make it even more special. Study in my notebook!
It's big and light like your iPad.
What is "How to become a Sommelier"?
✔️ It is my "notebook" where I summarized everything I have studied to help you pass the sommelier exam.
Who is "how to become a sommelier" for?
✔️ For aspiring sommeliers who want to pass the exam and become a sommelier.
✔️ For the restaurateur who wants to give his staff a simple and effective training on wine.
✔️ For the winelover who wants to learn the basics comfortably at home in a fast and cheap way.
What problem solves "how to become a sommelier"?
✔️ Concentrate the essentials in a single volume that you can take wherever you want to save time for studying.
A special thanks to Massimo Masin who really captured the essence of my book by sending me this photo while studying on the beach in August… I got excited !!! 😍❤️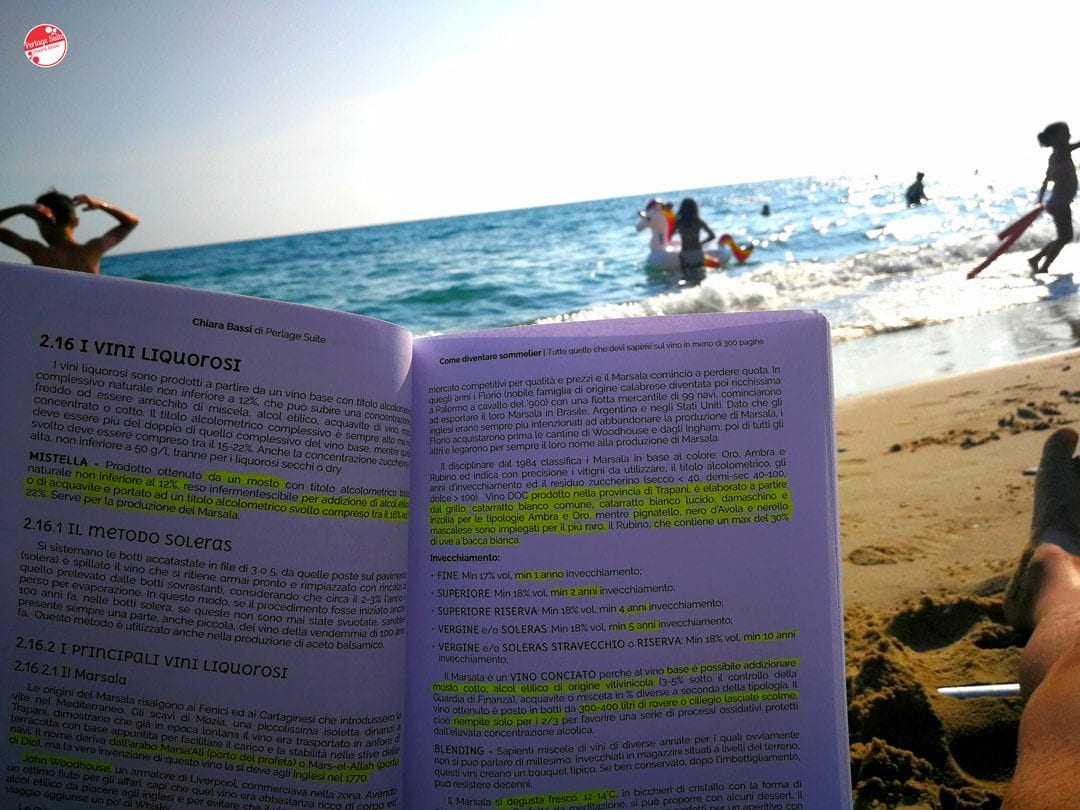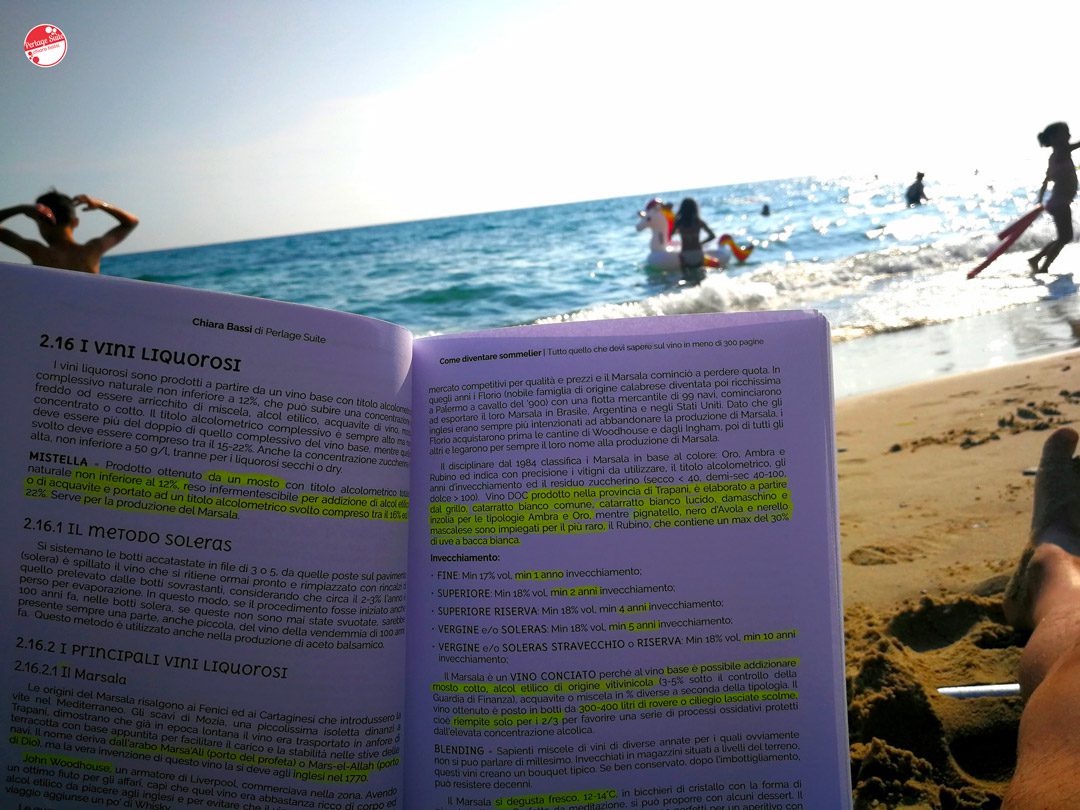 Say about "How to become a sommelier"

😍🤭🤩
⭐⭐⭐⭐⭐
Arrived yesterday, the book can really be defined as a clear, concise and well-structured notebook. The study or more simply the reading are fluid, flowing. Purchase it? It's worth it!
Thank you Chiara and best wishes for an increasingly rewarding career path.
⭐⭐⭐⭐⭐
fantastic Chiara! too bad not to have had it for the exam I did in January and I didn't pass it
⭐⭐⭐⭐⭐
Yesterday I officially became a Sommelier. More satisfied than that
⭐⭐⭐⭐⭐

The book is well designed, structured in discursive parts and in other schematic parts. This organization of topics allows to optimize study times and to quickly find the information you need.
⭐⭐⭐⭐⭐
Just the book I was looking for, simple and concise but at the same time complete.
Thank you Chiara.
⭐⭐⭐⭐⭐
I am very satisfied with my purchase !!!
Brava Chiara! You have enclosed in 300 pg .. The essential !!!!

This will help me prepare for the exam
⭐⭐⭐⭐⭐
Synthetic, but very effective. He helped me a lot in my pre-exam study and review.
Thank you!
⭐⭐⭐⭐⭐
fantastic Chiara! pity not to have had it for the exam I did last January and I did not pass it
⭐⭐⭐⭐⭐
Thank you Chiara I am very satisfied, it was just the book I was looking for, practical that I could keep in my bag at hand to be used at any time, unfortunately I work all day and I don't have much time to study, so every moment is good ...
In a few days I will start the third Ais level and the exam is approaching.
Thank you very much again
⭐⭐⭐⭐⭐
Perfect!!!
In my humble opinion ... summary, clear and fluent ... just what I was looking for to fix the main concepts, a notion, or general culture (call it what you want), which from my point of view really opens up a world.
Obviously to use in support of textbooks, but I think it's really a very valuable help ... and now ahead of all
... no more excuses
... less 60 gg. to the exams
... a big good luck to all those who are as close as me and a special thanks
a Chiara for this great dedication
⭐⭐⭐⭐⭐
Great buy !! Very useful for reviewing all exam materials quickly and accurately, a trusted friend who never disappoints you.
⭐⭐⭐⭐⭐
Well written book that facilitates the study because it focuses on the most important things and gives an excellent starting point to deepen the subject in the parts that most interest compliments for the work
⭐⭐⭐⭐⭐
Superb book done really well.
⭐⭐⭐⭐⭐
He is giving me an incredible hand to prepare the sommelier exam.
It contains all the necessary notions, written in a manner chiara, simple and reduced to the essential
⭐⭐⭐⭐⭐
Hello Chiara, I took the book for my husband and he is starting to read it. He tells me that it is very simple and schematic. It will be very useful for the exam.
Thank you
Francesco and Mara
I teach what I study every day.