I invite you to travel ... as my beloved Franco Battiato sang, in a country, indeed a splendid region: theAbruzzo. I find that this song, so sweet and melancholy, is perfect to describe her places, populated not only by Abruzzo wines that deserve to be known (by the way, here you will find a splendid vertical of Montepulciano d'Abruzzo Riserva that I made at Vinitaly 2022!) and from tasty foods that you remember years later, but above all from extraordinary people, in balance between the consolidation of the work inherited from their family and the desire to make their own contribution to innovate and grow.
I invite you to travel
In that country that looks so much like you
The languid suns of its clouded skies
They have for my spirit the charm of your eyes
When they shine dim
Down there, everything is order and beauty
Calm and voluptuousness
The world falls asleep in a warm light
Of hyacinth and gold
The wandering vessels sleep lazily
Arrived from all borders
To satisfy your wishes

Franco Battiato
I think this song is the mirror of Abruzzo because in every corner of this region you can breathe Italy and the pride of Made in Italy. Abruzzo shines with its riches, but is also tired of not occupying the place it deserves in the Italian wine scene. I barely glimpse his wines in that thick fog of expensive blazons and noisy cans, yet, for me, they have the charm of the eyes of those men and women of wine who speak of it with the most heated of passions. And even if the world of wine often does not see them because wrapped in its reassuring habits, there are journalists, bloggers and sector operators who have come from all over to experience Abruzzo food and wine and tell about it.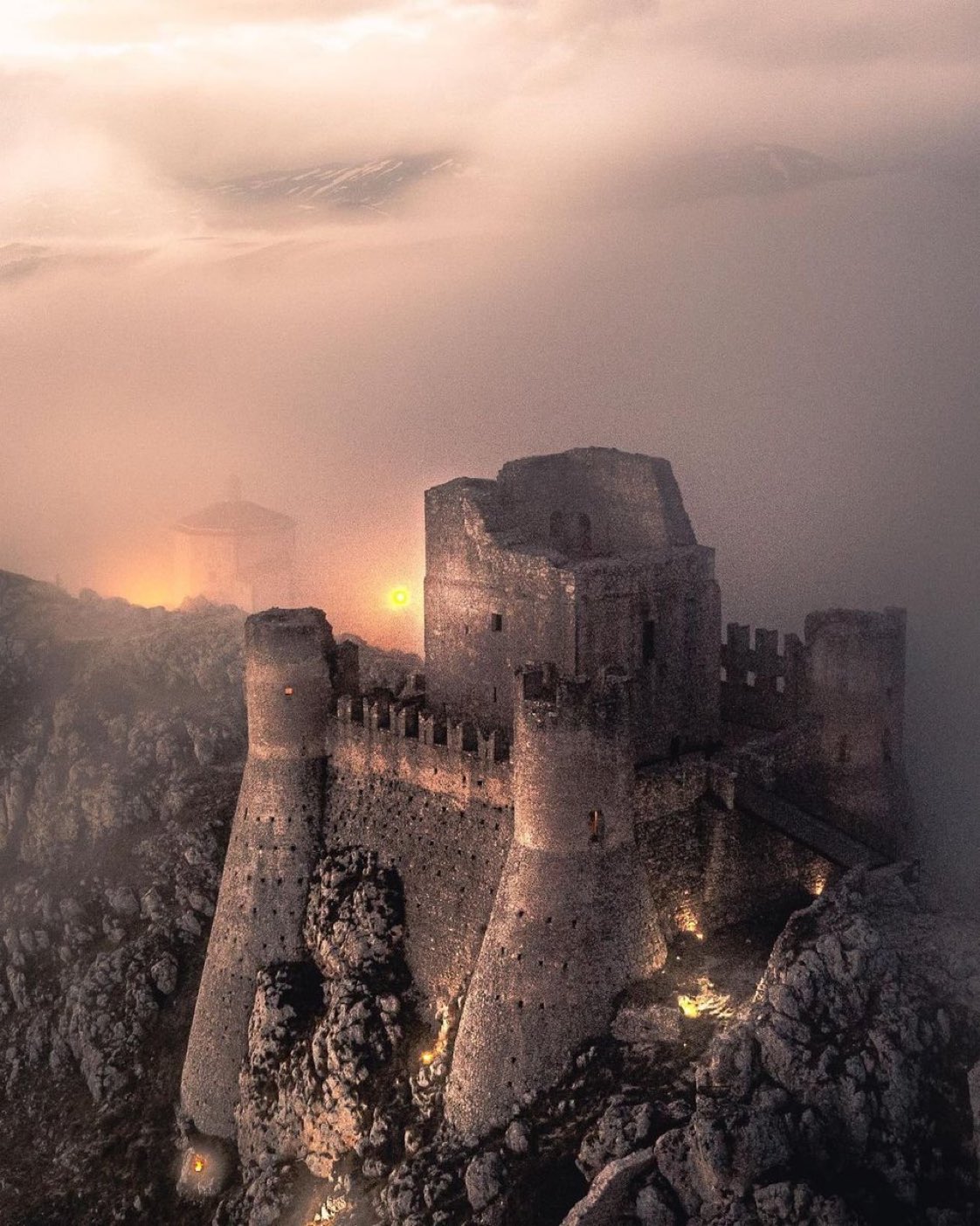 Abruzzo wines: my food and wine didactic sheet
This is first of all an educational wine blog dedicated to aspiring sommeliers, so I will show you why this land is extraordinary not only for producing wine, but also for experiencing unforgettable moments with my "usual" regional card.
Abruzzo wines: the climate
In summary…
Temperature: mild climate on the Apennine side overlooking the Adriatic sea; continental climate in inland areas.

rains

: the northern and central part has a widespread rainfall throughout the year. The southern part is affected by periods of drought. On the coasts, from north to south, it always rains little.
Abruzzo Weather: temperatures & rains
Abruzzo is divided by the mountains - which occupy most of the territory - into two areas: an internal area occupied by the province of L'Aquila and a coastal area occupied by the remaining provinces. As it is easy to guess, the temperatures are very different between these two areas. The coastal area has a Mediterranean climate, with hot, dry summers and mild, not very rainy winters. The inland area has a continental climate with hot summers and cold winters, with rains and snow phenomena that increase as you go up in altitude.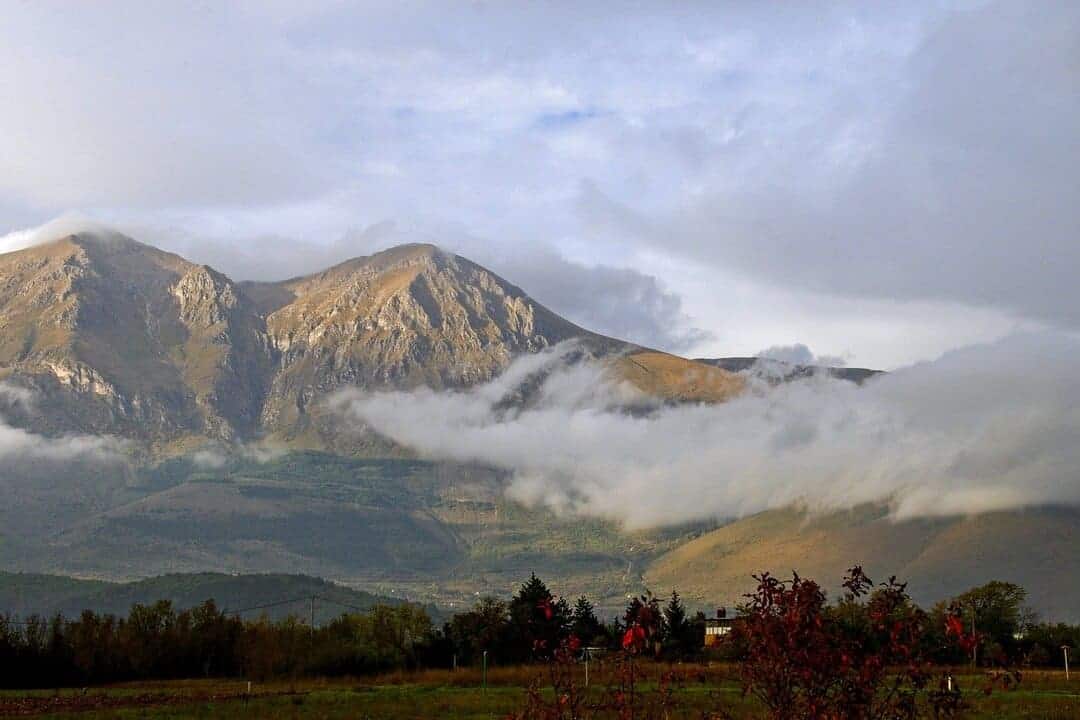 Abruzzo wines: the land
In summary…
Western Abruzzo

: mountainous, calcareous soils, karst phenomena.

Eastern Abruzzo

: hilly, clayey soils with sandstones and sands.
Western Abruzzo
Western Abruzzo is the inland area, characterized by calcareous soils that give great finesse and minerality to white wines made from Riesling grapes.
Eastern Abruzzo
Eastern Abruzzo is the coastal area, mostly hilly and with only 1% of the plain. Here the clayey, ferrous and siliceous soils "guarantee" the elaboration of quality wines.
Now you can subscribe to my newsletter or scroll down the page to continue reading the article!
Abruzzo wines: the vines
In summary…
White berry

: chardonnay, coccocciola, grechetto, white malvasia of Candia, long white malvasia, white manzoni, montonico, passerina, pecorino, queen, riesling, italic riesling, trebbiano abruzzese, trebbiano toscano.

Black berry

: Aglianico, Barbera, Black Canaiolo, Ciliegiolo, Dolcetto, Majolica, Merlot, Montepulciano, Pinot Noir, Sangiovese.

Gray berried

: pinot grigio, aromatic traminer.
In the photo below the splendid sea view vineyards of the Fontefico farm in the Gulf of Vasto.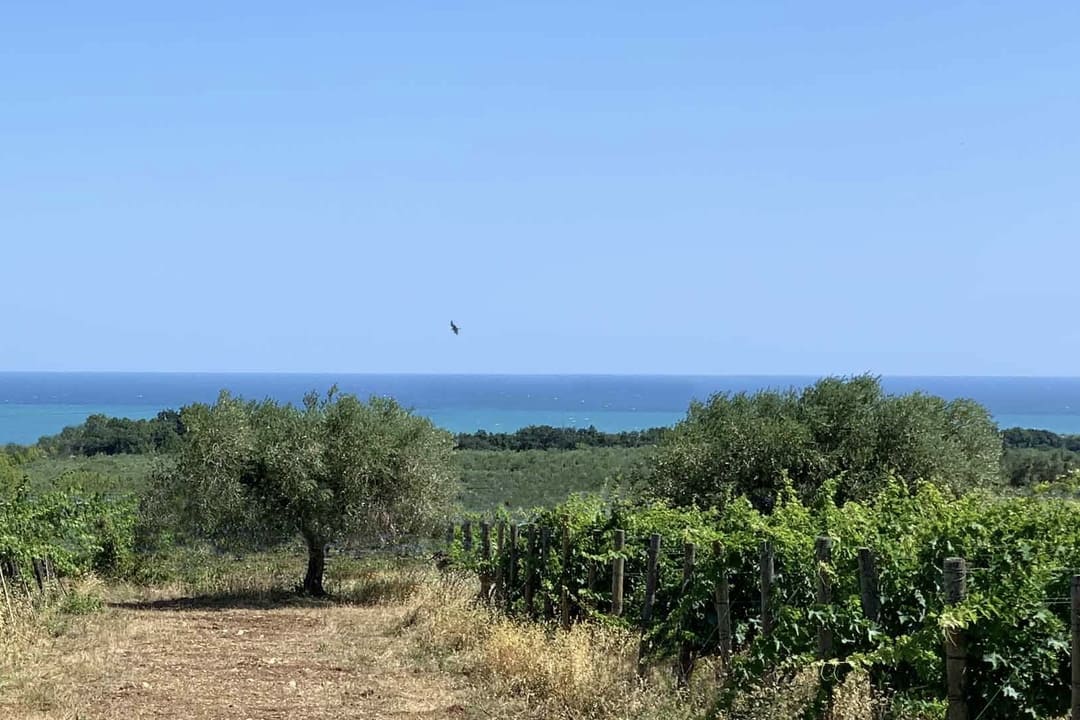 Abruzzo wines: key areas and wines
In summary…
Teramo

: the clayey-siliceous soils and the particularly favorable microclimate give Montepulciano d'Abruzzo DOCG and Controguerra DOC.

Peligna Valley

: Montepulciano d'Abruzzo DOC and Cerasuolo d'Abruzzo DOC of great depth, with very floral aromas. The famous white wine Trebbiano d'Abruzzo DOC has a particular bitter taste here.
Abruzzo wines: Teramo
The only DOCG of Abruzzo is produced in the Teramo area, namely Montepulciano d'Abruzzo Colline Teramane DOCG, and Controguerra DOC, as can be seen from the map below that I have drawn.
Abruzzo wines: the Peligna Valley
The splendid Valle Peligna (also known as Conca di Sulmona) is the area of ​​choice for the production of Trebbiano d'Abruzzo. It is a plateau located at an average height of about 400 meters above sea level which occupies an area of ​​100 square kilometers and originated from the sliding of the surrounding mountains.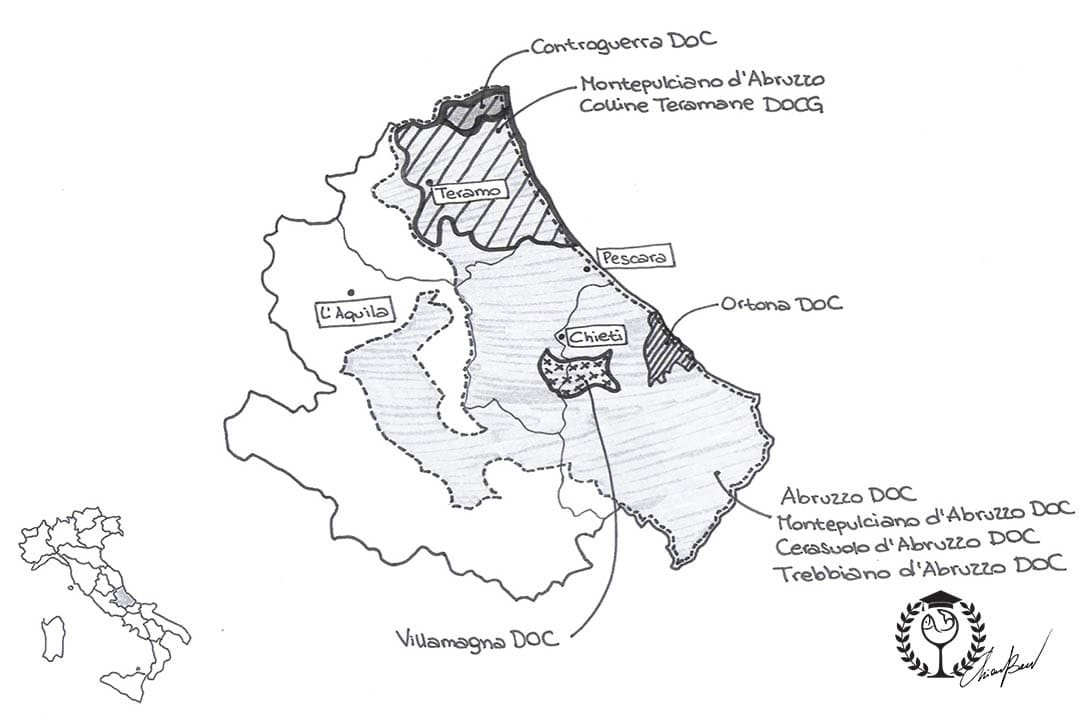 Abruzzo wines: Sottozone, DOCG & DOC
In summary…
[R]: Red; [B]: White; [T]: Rosé; [S]: Sparkling or Sparkling; [*]: In progress
DOCG

: Montepulciano d'Abruzzo Teramo Hills [R], Terre Tollesi or Tullum [R, B, S].

DOC

: Abruzzo [R, B, T, S], Cerasuolo d'Abruzzo [T], Controguerra [R, B, T, S], Montepulciano d'Abruzzo [R] (Sub-areas: Terre di Casauria, Terre dei Vestini), Ortona [R, B], Trebbiano d'Abruzzo [B], Villamagna [R].
Abruzzo wines: Montepulciano
Montepulciano d'Abruzzo is a wine with an interesting aging potential which, for me, is generally consumed too young. In the photo below the splendid vertical of Zaccagnini that I made for Vinitaly 2022 (thanks again for the invitation!) Which covered 6 vintages from 2005 to 2017. If you want to read an in-depth analysis dedicated to this Abruzzo wine which also includes some in-depth information on the grape variety, on wine and on the climatic trend I suggest you read this article.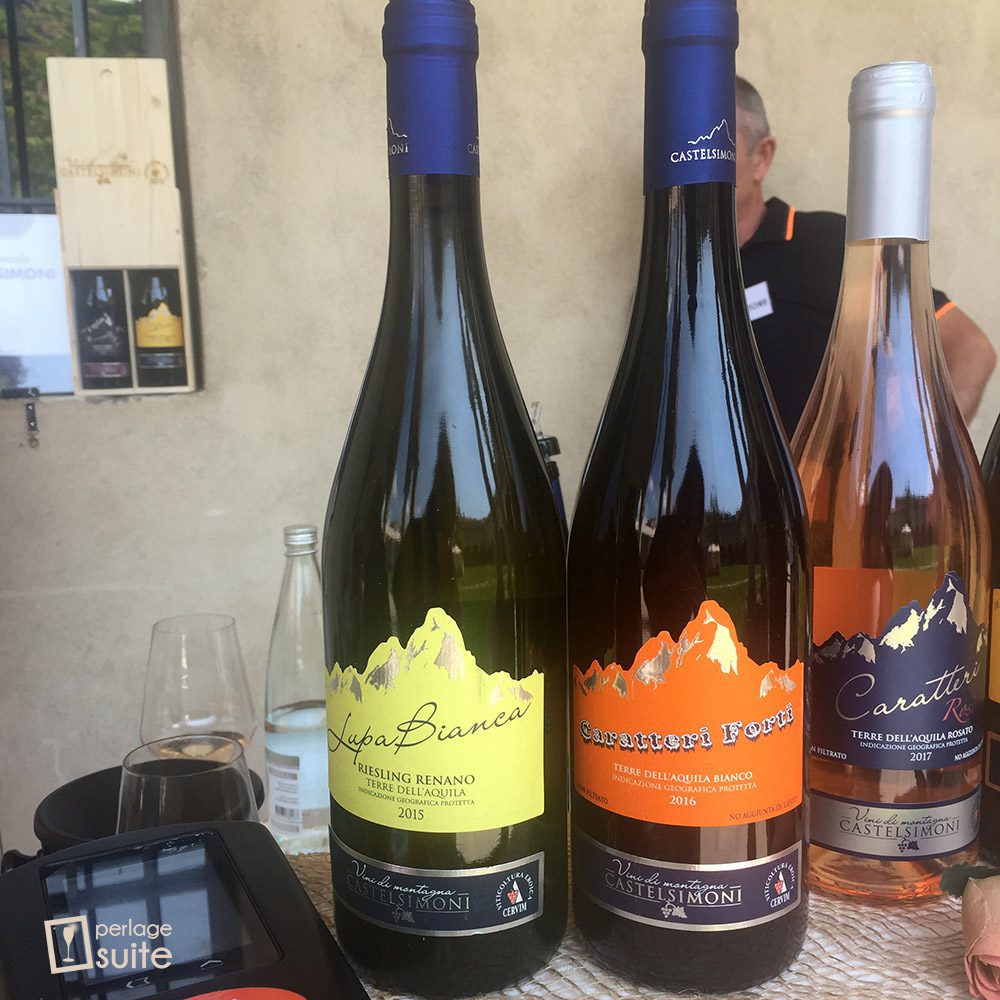 Abruzzo wines: Riesling
I am sure that when you think of Abruzzo wines you do not think of riesling ... and in fact I had never thought about it myself before tasting a truly portentous unriesling from the L'Aquila area! In fact, it all started because when you think of Abruzzo you often forget about its altitudes and tend to consider only the coastal strip or, at most, the hills. I remember the first sip of the Riesling La Lupa Bianca from Castel Simoni: exactly 4 years have passed and I still remember it! Notes of hydrocarbons, flint, aromatic herbs were the background to a savory and balanced taste ... (Thu you can read an in-depth analysis of this and other wines tasted at the Best Wine Star 2018).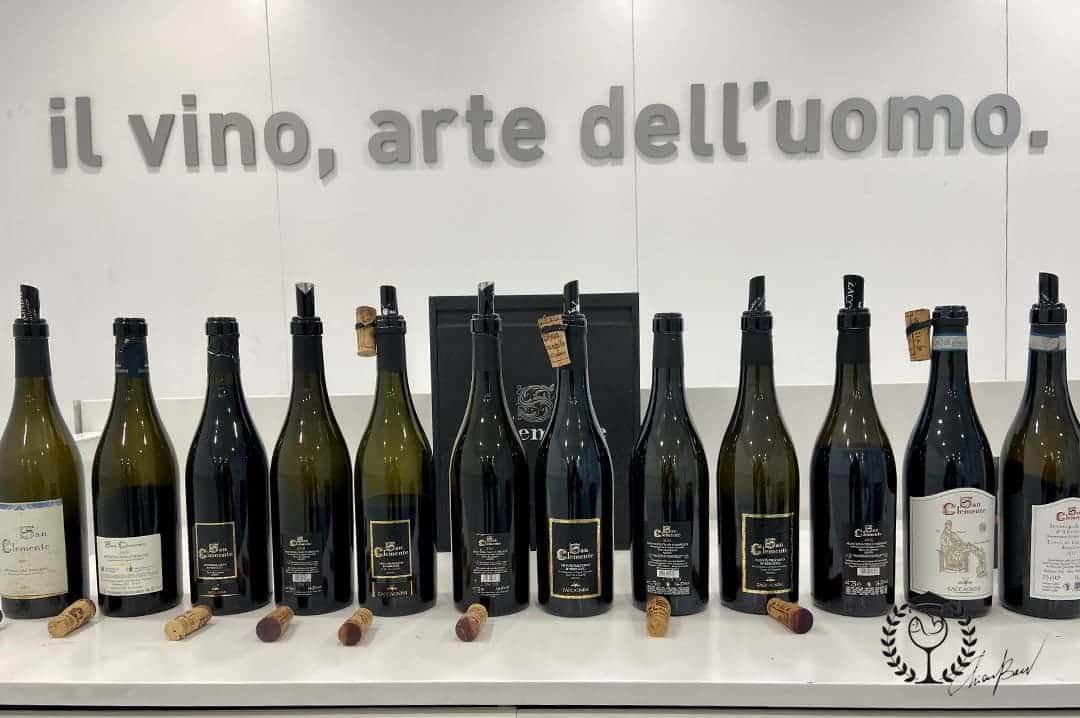 Abruzzo wines: Typical dishes & wine-food pairings
In summary…
Antipasti: scapece alla vastese (fried blue fish and then dipped in a mixture of vinegar and saffron which gives it its characteristic golden yellow color); spur anchovies (fried anchovies); Aquilana sauce (ox marrow omelette, fresh cream and saffron);

raw baby squid in oil

, mule balls (Campotosto mortadella actually has nothing to do with Bologna or Prato mortadella as it is a raw sausage that is more reminiscent of salami and consists of a central bar of lard around which a minced pork rotates seasoned with cinnamon and other spices).
First: fregnacce seasoned with beef, pork and lamb sauce and plenty of grated pecorino; scripelle 'mbusse (rolled omelettes served with a light chicken broth); Teramo-style timbale (layers of pastry seasoned with sauce, fried meatballs, mozzarella and baked in the oven); spaghetti all'Amatriciana (born in Amatrice and later became a symbol of Roman cuisine); macaroni alla chitarra (square section spaghetti) seasoned with mixed meat sauce; virtù (soup of both fresh and dried legumes, vegetables, herbs, beef meatballs, pork rinds, salted bones, feet and ears of pigs and different shapes of short pasta, including egg and stuffed pasta).
Seconds: skewers (cubes of mutton meat stuck on a skewer and cooked on the grill), cottora sheep (sheep stew with herbs and spices cooked in a cauldron for many hours), codfish Abruzzo style (floured and fried cod with fried onions, potatoes and olives all drowned in tomato sauce), greedy (layers of baked potatoes, peppers, tomatoes and zucchini), lamb torcinelli (lamb casing or endive leaves filled with mixed lamb and kid offal, pecorino cheese, lard, spices and cooked on the grill).
Desserts:

bocconotti of Castel Frantano

(shortcrust pastry tartlets filled with chocolate, cinnamon and almonds and plenty of icing sugar); cicerchiata (balls of dough made of flour, eggs, butter, sugar and liqueur fried in lard, drained and mixed with melted honey which, cooling down, creates a homogeneous structure); mostaccioli from Scanno (biscuits filled with almonds and cooked must and covered with a chocolate glaze); the building (pudding made from milk, eggs and sugar similar to Romagna brûlé milk);

soft nougat with L'Aquila chocolate

(very very soft hazelnut nougat with cocoa, honey and vanilla).
With this selection of typical dishes and with the denominations and wines that I described to you in the previous paragraph, it is possible to play at creating delicious territorial combinations. To do this I suggest you consult this article dedicated to the AIS food-wine matching graphics card.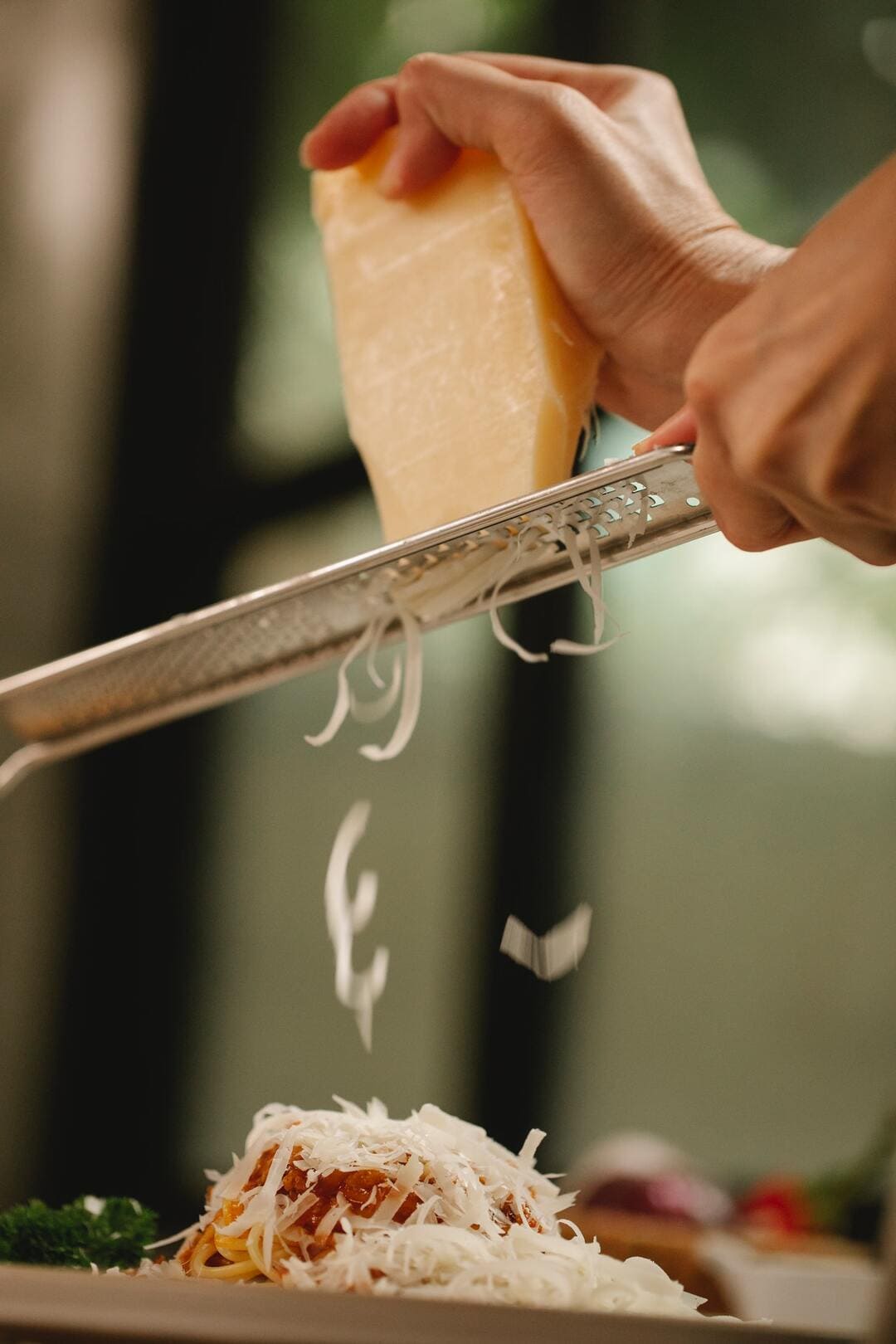 Abruzzo cuisine: my diary of memories
Cicolana
Cicolana is a pork liver, heart and tongue sausage with little added lean meat and fat. There are two versions: one flavored with chilli, pepper and garlic, and one called "sweet liver" flavored with pepper, honey and oranges. It goes well with an aromatic and structured white wine such as the Riesling elaborated in L'Aquila.
Macaroni alla chitarra with meatballs sauce
When I was doing the first year of university in Bologna I had a classmate from Abruzzo named Maria. I would say that she was one of my closest friends from the university, so much so that when I escaped from Civil Engineering to go to Building Engineering she "followed" me not only in Ravenna, but even in the apartment in the historic center of Ravenna, Tomba area Dante's, adjacent to mine (let's face it: we had parents who could afford it…). When I think of Abruzzo cuisine, an image immediately comes to mind of her cooking meatball sauce and of me who had never eaten it and couldn't understand how to make a sauce with meatballs! Well… it was really delicious! The beef meatballs are fried and then added to the tomato sauce. a tasty first course that calls for a full-bodied rosé wine like the Cerasuolo d'Abruzzo DOC.
Grilled skewers
The arrosticini are skewers of cubes of sheep meat with a wild and smoky taste that go well with a structured, intense and harmonious red wine like a Montepulciano d'Abruzzo DOCG. I love unwrapping that warm foil wrapping and being captivated by their intense scent ...
Now you can buy my Sommelier book: the illustrated manual or scroll down the page to continue reading the article!
Book "Sommelier: the Illustrated Manual" Special Edition 2022
All my notes on wine and food in one book.
COMPLIMENTARY, only for those who buy my book on this blog, a copy of the First Collector's Edition of my Sparkling Wine Guide "500 Bubbles in 500", cover price € 25,30. [While stocks last]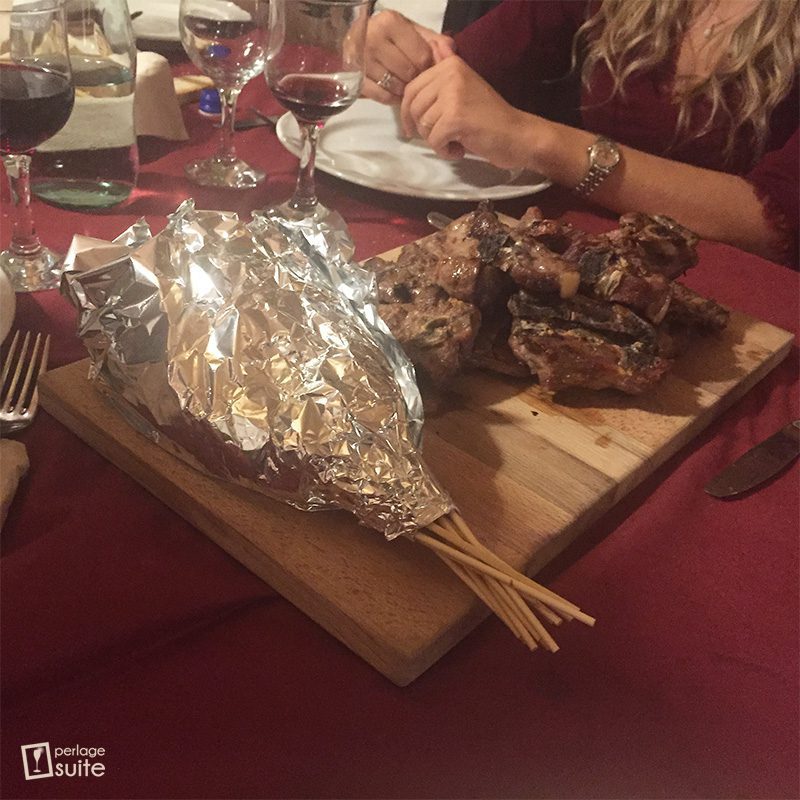 And with these splendid kebabs that I ate atOsteria il Grottino in Città Sant'Angelo... a village of beauty that has stolen my heart and where I can't wait to return!
I hope as always that you enjoyed this educational article and that it is useful to you… good luck for your sommelier exam!
Cheers
Chiara
PS I greet you with an exciting video that deserves to be seen (I watched it three times in a row, it is so beautiful!)
In the cover photo Campo Imperatore, an enchanted place that the mountaineer F. Maraini found similar to Phari Dzong, in Tibet, and so defined "Little Tibet", A term still used today. Thanks for the photo A. Passerini.