This morning I participated in an interesting Masterclass dedicated to the rosé winewhere I was able to compare the Bardolino Chiaretto with other French rosé wines. I found this tasting very interesting and I must say that it first of all gave me the opportunity to clarify a doubt that had arisen during yesterday's tastings, which I had done purposely without any information in order to be able to form an idea without influence. Yesterday I was able to identify two strands of Bardolino Chiaretto divided by colour and aroma:
Type 1: unloaded rosé wines with a hue that turns to onion skin pink and with aromas on the notes of blood orange, passion fruit, white peach and bergamot tea.
Type 2: full-bodied rosé wines, with a very intense pink turning to coral and with aromas on the notes of cherry, red fruits, sweetened whipped cream and strawberry yoghurt.
These two types of wine are practically unapproachable and I therefore believe that the Bardolino Chiaretto Consortium must make a choice of field either in communication to explain the difference, or in creating a new denomination to distinguish the two types. In fact, I believe that for the average consumer it is very important because if he tries only one type and associates this with Chiaretto di Bardolino, if he asks for it for example in a restaurant and finds a completely different wine he might be disappointed. It is understood that both typologies have oenological dignity, but the personal taste of the consumer must be protected and the most precious instrument of protection is what is written on the label.
Of the two different vinification methods that lead to the generation of two such different wines, I will tell you about them in the next article, completely dedicated to the Bardolino Chiaretto 2022 Preview, in which I will share with you all my tasting notes of the 50 wines tasted.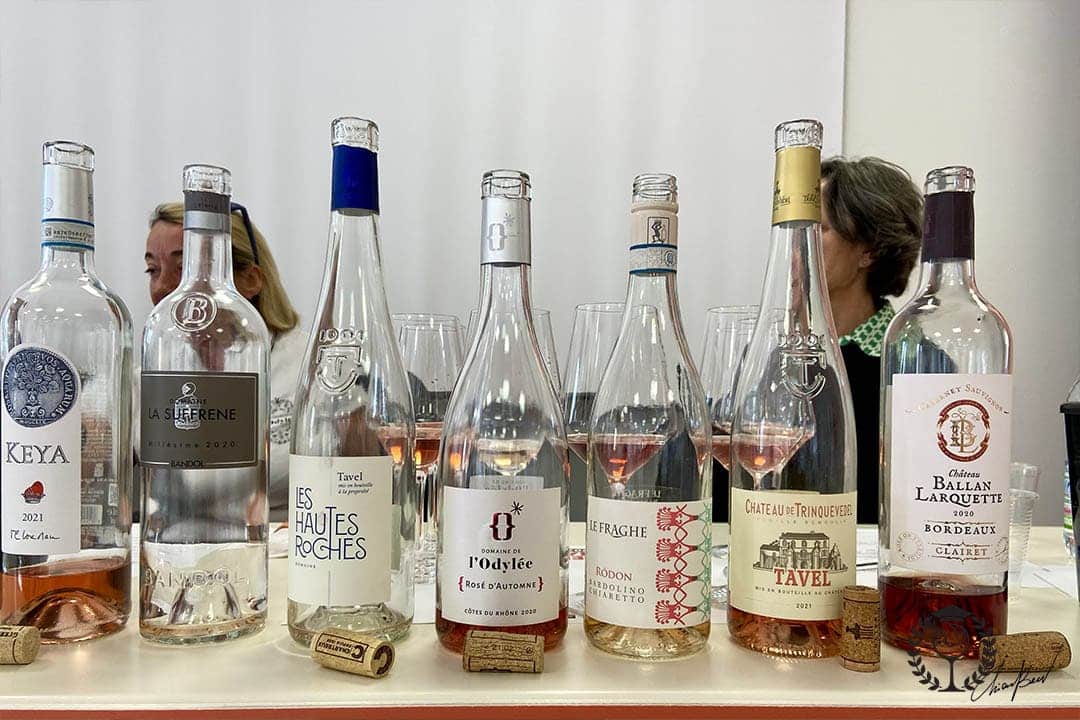 Rosé wine masterclass
Rosé wine /1: 

Bardolino Classico Chiaretto 'Keya' 2021, Guerrieri Rizzardi
It has a beautiful onion skin pink colour, intense and bright, consistent. The nose is delicate and elegant, mineral, with hints of wild strawberries, fruit tarts and smokiness. In the mouth it is consistent, warm, fresh and very savoury, with a very present but not intrusive pseudo-caloricity. Rather long fruity finish.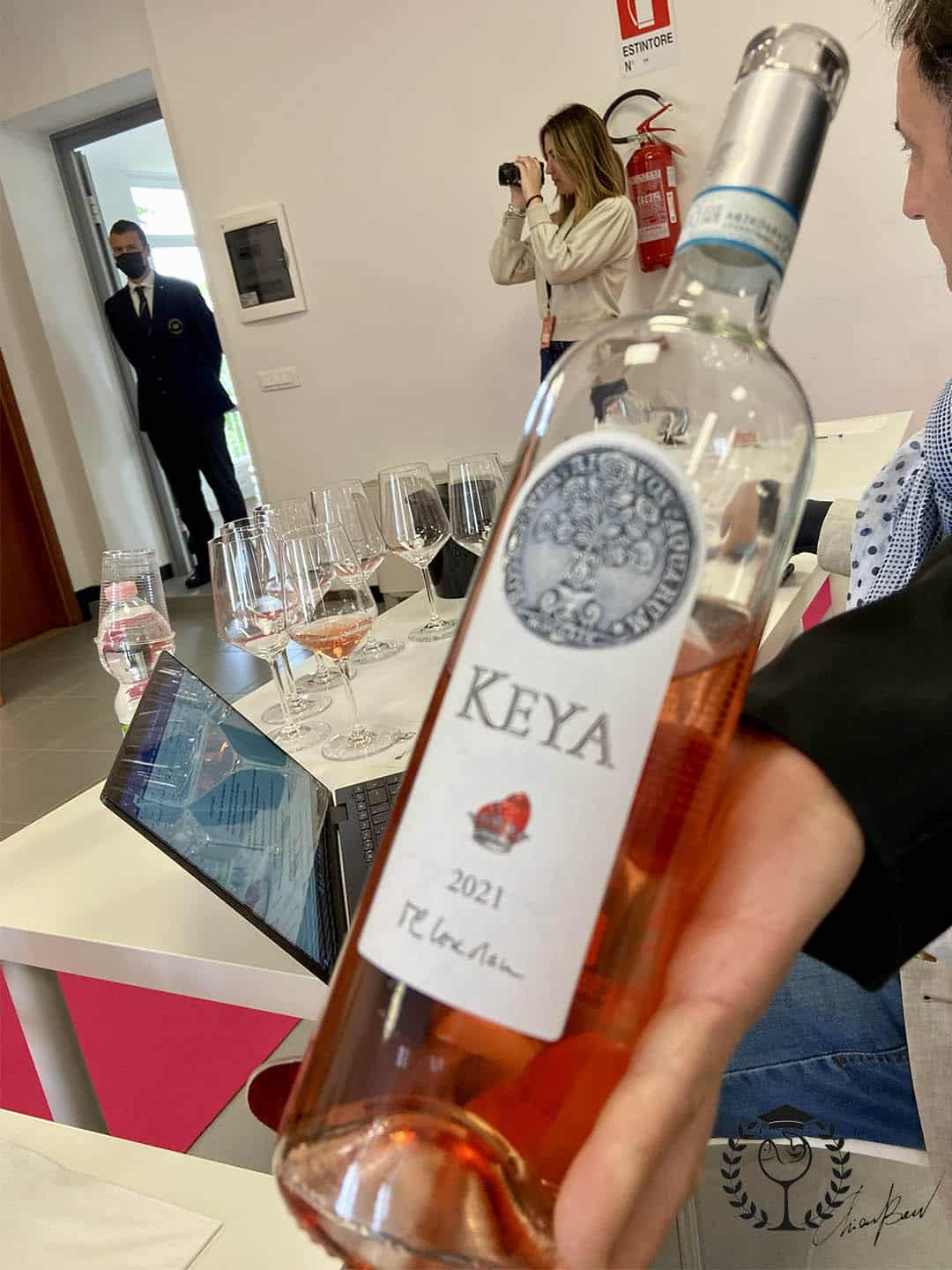 Rosé wine /2: 

Bandol Rosé Cuvée Tradition 2021, Domaine La Suffrene
It has a beautiful intense and brilliant bronze colour, consistent. I like it very much on the nose: it is intense, yet very elegant with mineral notes that intertwine with hints of herbs, black tea and candied chinotto. In the mouth it is consistent, very balanced, fresh, savoury and with a nice structure. Long finish with a smoky note.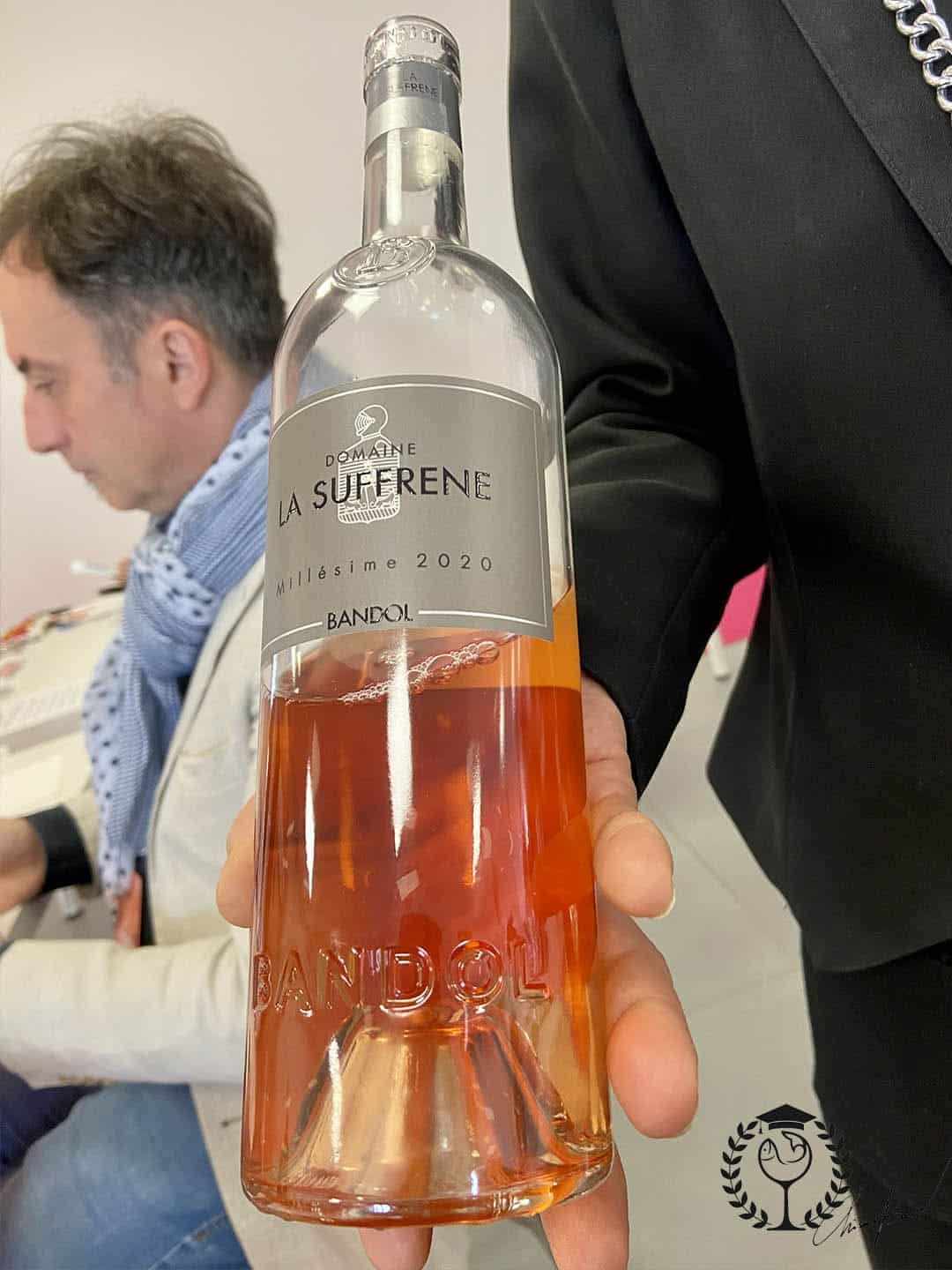 You can now subscribe to my newsletter or scroll down the page to continue reading the article!
Rosé wine /3: 

Tavel 2021 Domaine Les Hautes-Roches Cellier des Chartreux
When I tasted it I thought: ah, but then there are proper Tavels too!!! That's because yesterday afternoon we had a Tavel masterclass which, I admit, did not excite me at all. However, I will tell you about it in an article as I think it could turn out to be a nice educational piece!
It is an intense, bright cherry pink with coral reflections, consistent. The nose is delicately fruity, with notes of berries, custard, rose. In the mouth it is consistent, soft, fresh, very savoury and well balanced. Long fruity sip.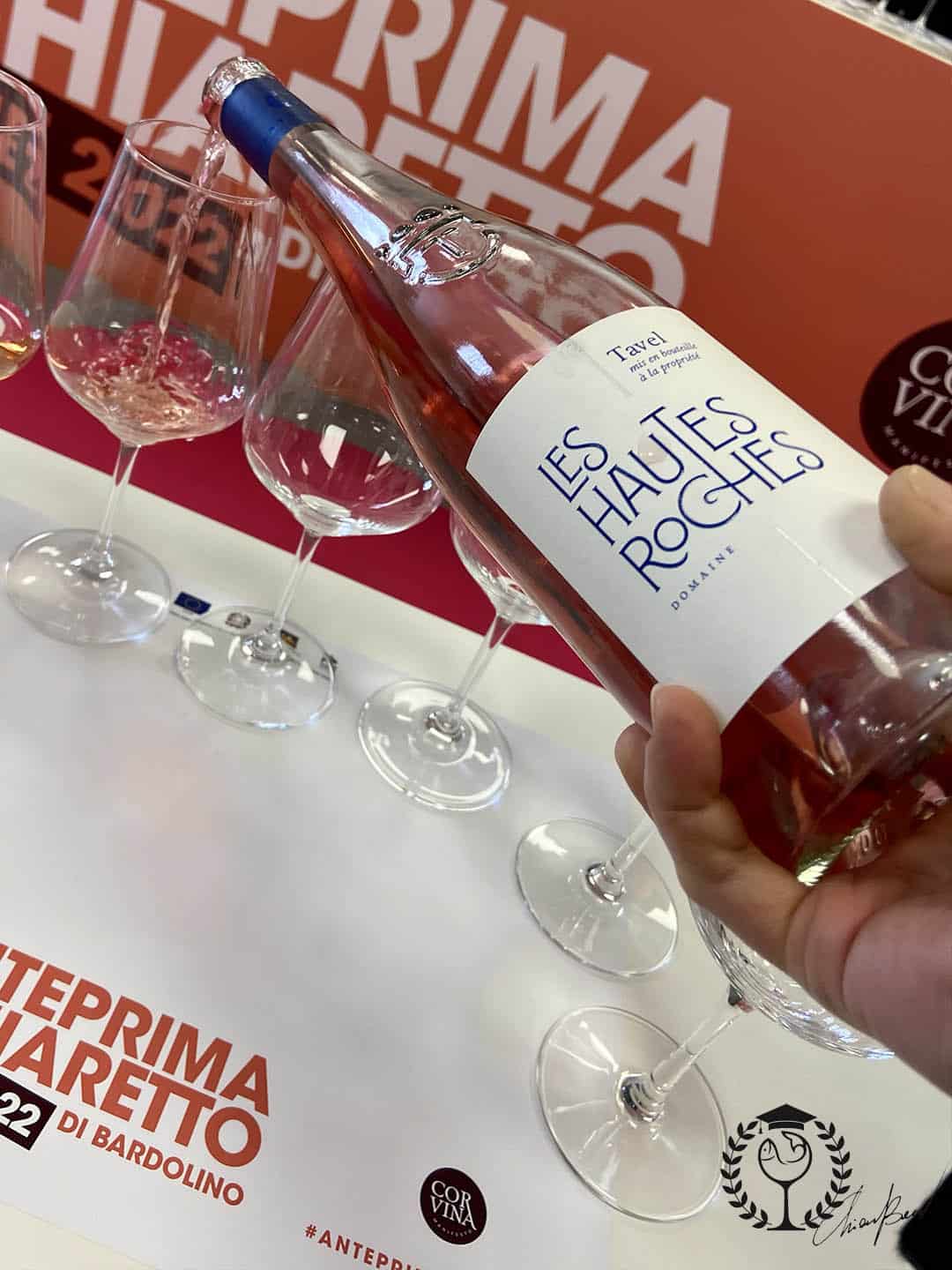 Rosé wine /4: 

Côtes Du Rhone Rosé Le Rosé d'Autumne 2020, Domaine

 

the Odylée
A really interesting wine that was born a bit by chance and is now produced in a limited edition of less than a thousand bottles that are not sold to private individuals, but only given to large restaurants to allow more or less renowned chefs to play with the pairings.
It is cherry red with orange reflections, deep and bright, consistent. The nose is very interesting, intense and 'gourmand' as notes of wild strawberry, sweetened whipped cream and raw butter are distinctly recognisable. In the mouth it is consistent, soft, fresh, structured and with a rather pleasant flavour of black cherry under spirits that makes it intriguing to match. Long finish.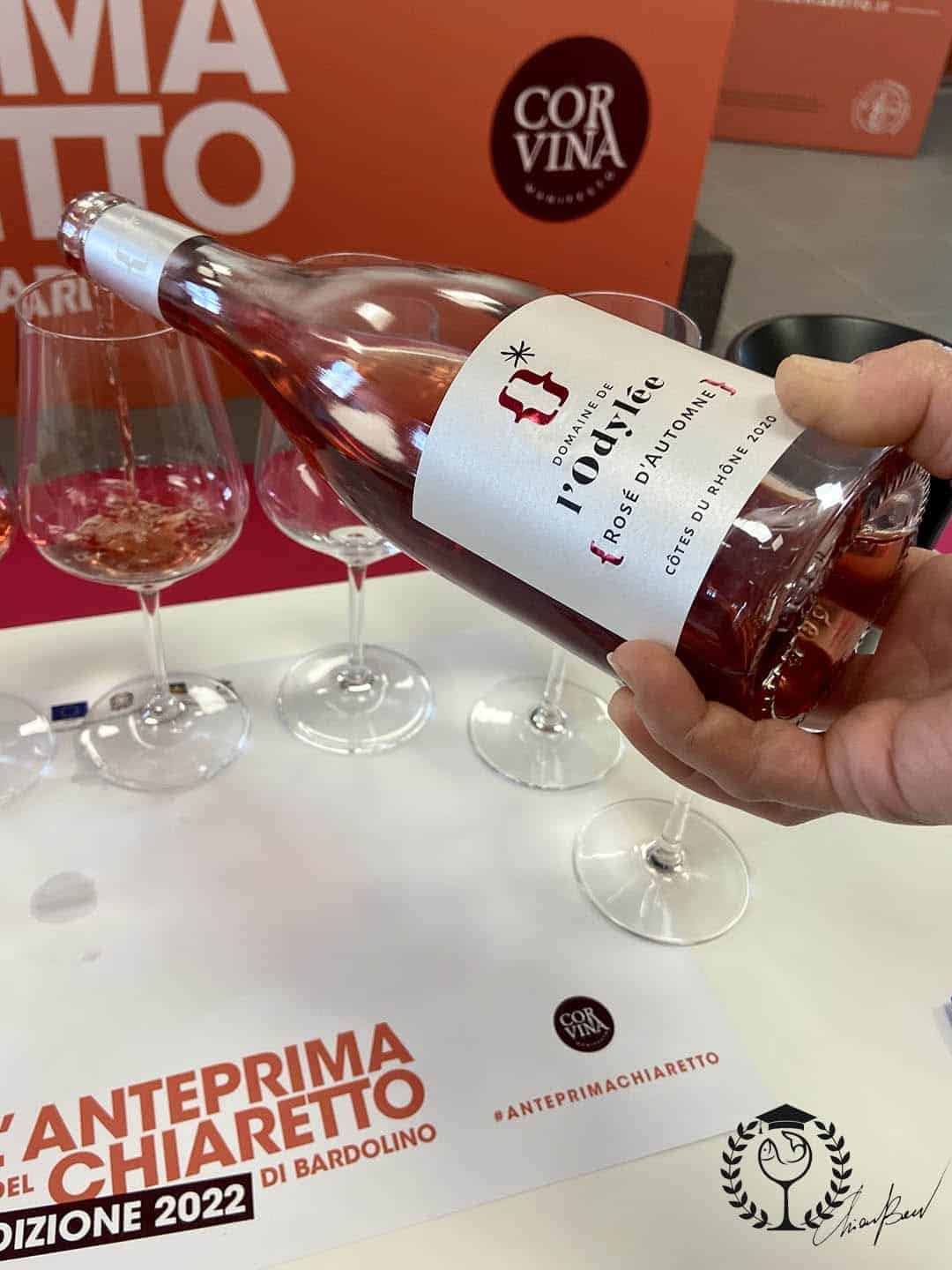 Rosé wine /5: Bardolino Chiaretto Ròdon 2020 Le Fraghe 
A rosé wine that bodes well for the future of Bardolino Chiaretto. Thanks to the skilful work of Matilde Poggi, also known as president of FIVI, this type of wine is enhanced without being distorted. Chapeau!
It is onion skin pink with salmon highlights, bright and consistent. The nose is very elegant, mineral and fine with notes of caraway, raw butter, wet stone, graphite, magnolia flowers and strawberries. In the mouth it is consistent, fresh, soft and very balanced. Great drinkability and a long finish with a hint of blood orange juice.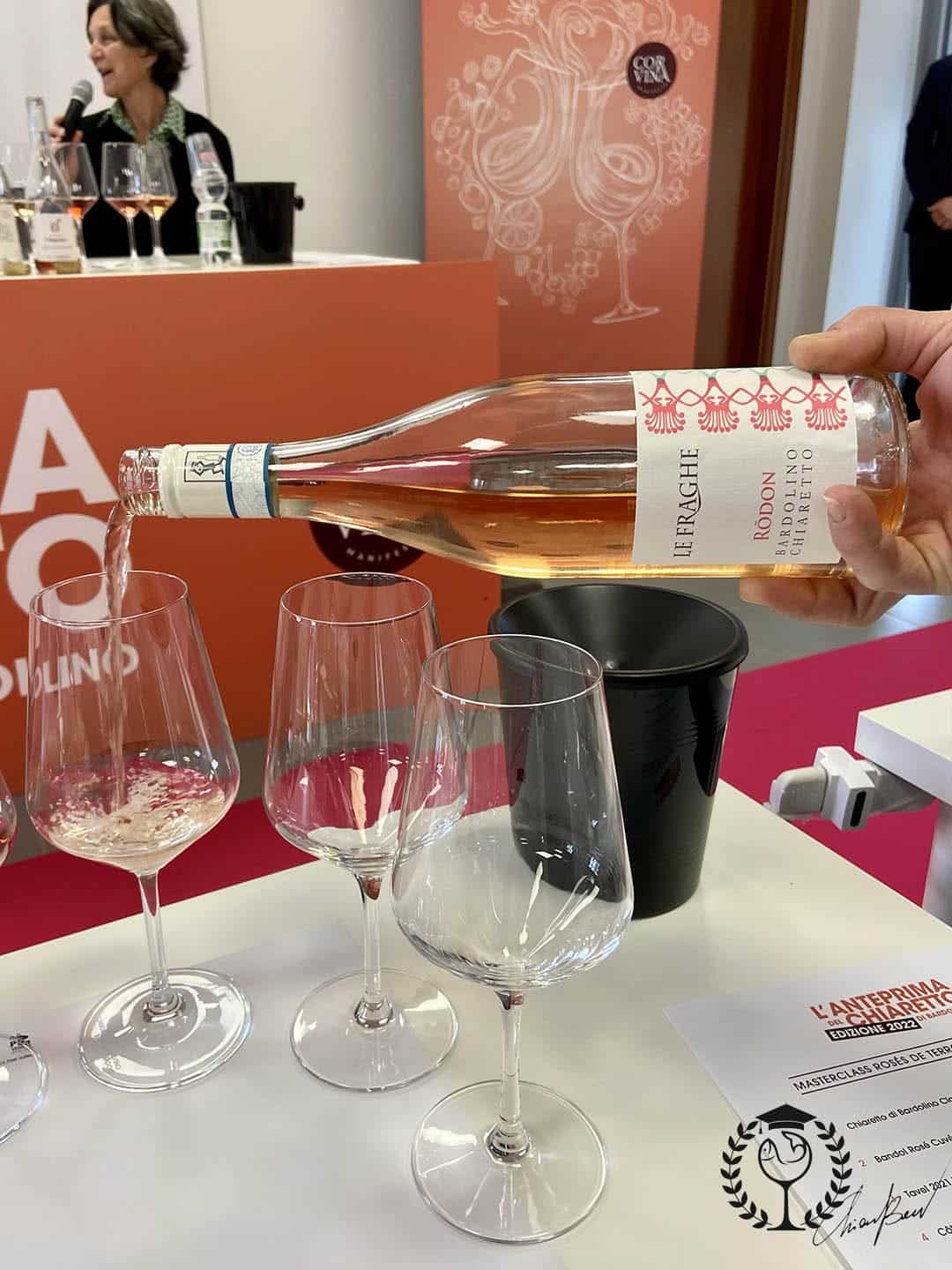 Rosé wine /6: Tavel 2020 Chateau de Trinquevedel
Tavel along the lines of some tasted in yesterday afternoon's Masterclass that I just didn't like.
It is an intense, bright coral pink, with a slight carbonation. The nose is delicate, not very complex and notes of wild strawberries prevail. In the mouth, I am not crazy about it, there is that carbonic which is annoying and gives it a burnt sugar aftertaste.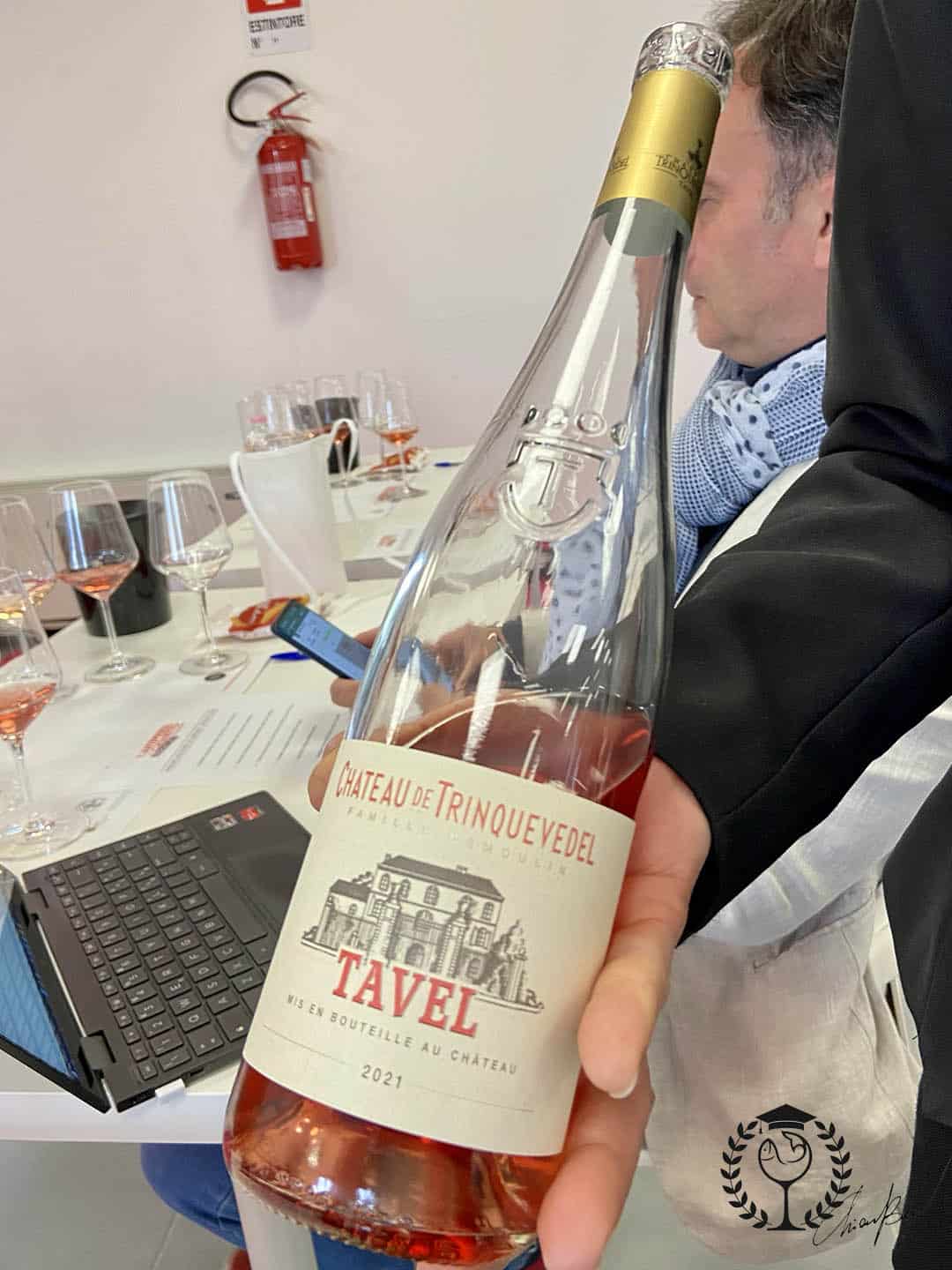 You can now buy my book Sommelier: the illustrated manual or scroll down the page to continue reading the article!
Book 'Sommelier: the Illustrated Manual' Special Edition 2022
All my notes on wine and food in one book.
In stock (can be backordered)
Rosé wine /7: Bordeaux Clairet 2020 Chateau Ballan Larquette
I swear, I found it so good that I did a refill in the goblet despite the thousand thousand wines tasted! The Clairet was the wine that Sherlock Holmes always drank, and how can you blame him?
It is a brilliant, pale ruby red, consistent. The nose is intense and elegant, at first wonderful impact. Very spicy, with notes of chilli and green pepper, black pepper. In the mouth it is very consistent, very fresh, soft, very balanced and with a pleasant structure. Long finish of red chillies and pink pepper.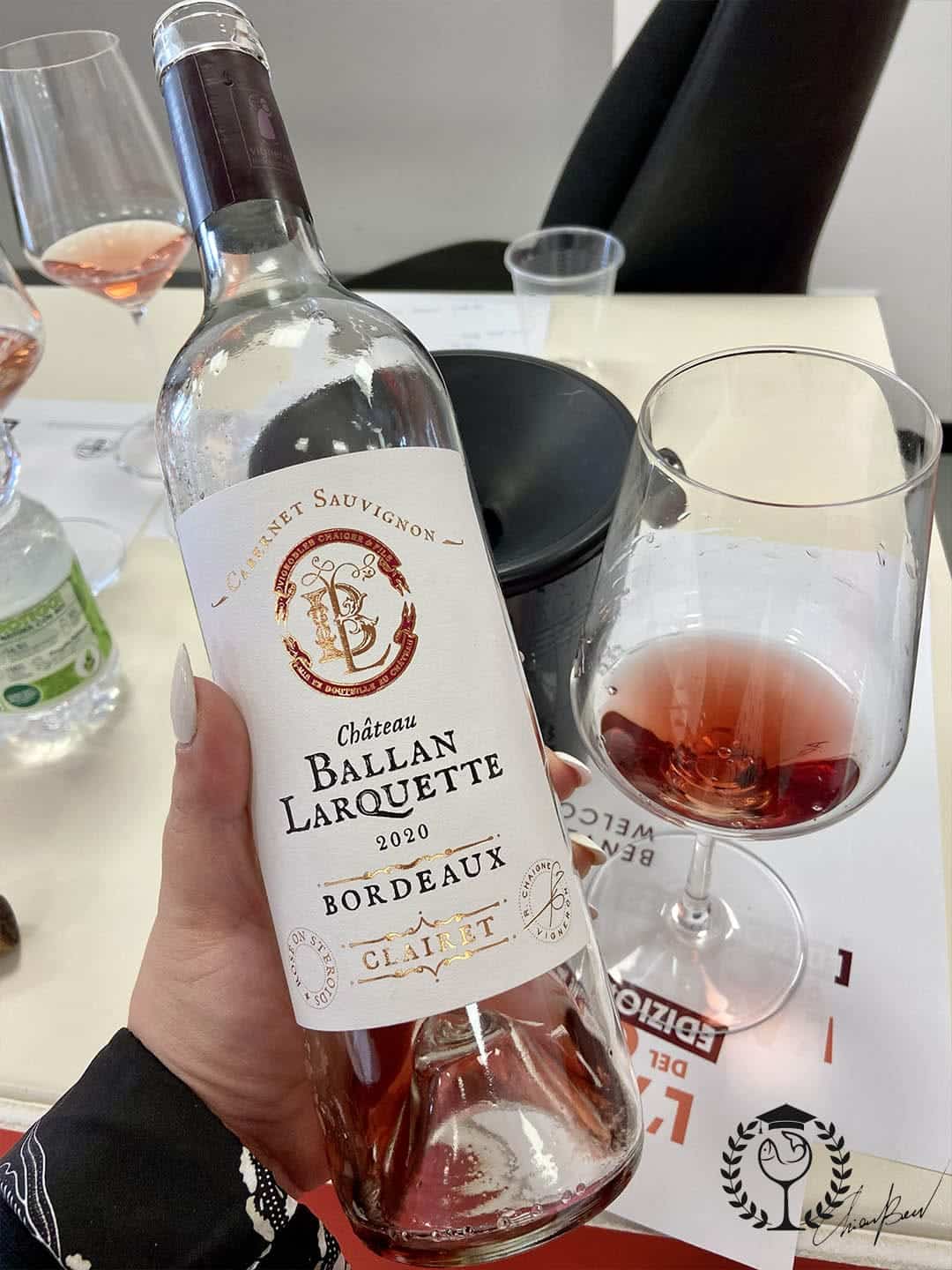 I found this masterclass really interesting, but above all instructive because it put a flea in my ear for future tastings... so thank you for the invitation!
Cheers 🍷
Chiara