Pinot Noir is a black grape variety with excellent qualities of elegance that make it perfect for making both fine classic method sparkling wines and great red wines suitable for aging.
Synonyms and clones
Synonyms: auvernant, blauburgunder, black burgundy, cortaillod, moirien, morillon, pineau, savagnin noir, vert doré, klevner.
Pinot Noir: characteristics
… Of the plant
Appearance: leaf medium, roundish, mostly three-lobed, with V-shaped petiole sinus and absent lateral sinuses. The upper page is bullous and opaque dark green. The underside is arachnoid and light green in color. Petiole medium or short and hairless.
maturation: mid-September. Bunch small, cylindrical, often winged and compact. Acino middle and spheroid. Peel quite thick and consistent of blue-black color. Pulp juicy, sweet and simple in flavor.
Productivity: Discrete.
Vigor: good.
Resistance to adversity: slightly sensitive to rot.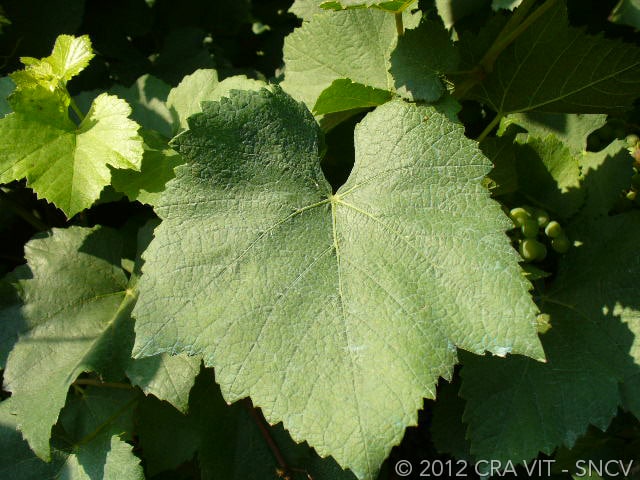 … Of the wine produced
Depending on the area and the winemaking techniques, it is used to develop great sparkling wines (such as Champagne) white or rosé and elegant red wines with good aging potential in the bottle.
Visual exam: white, pale pink with onion skin reflections or transparent ruby ​​red depending on the type of wine produced.
Olfactory exam: intense, elegant, fine, broad. Among the awards: Truffle, porcini mushroom, toast, tobacco leaf, smoked, cocoa, hibiscus, violet, cherry, blood orange, raspberry, wild strawberry, vanilla, cloves, cinnamon, milk chocolate.
Taste-olfactory examination: always fresh, soft, fairly structured, with a large acidic, powerful, vertical shoulder and if red it has a smooth tannin.
Cultivation areas
Italy: (suitable and recommended areas) Friuli-Venezia Giulia, Piedmont, Puglia, Valle d'Aosta and the provinces of Belluno, Padua, Trento, Treviso, Venice, Verona, Vicenza; (suitable areas) Abruzzo, South Tyrol, Basilicata, Campania, Lazio, Lombardy, Marche, Molise, Sardinia, Sicily, Tuscany, Umbria.
World (in order of quantity): France (Burgundy; Champagne; Jura; Loire Valley); United States (California: Central Coast; Oregon); Germany (Baden; Pfalz; Württemberg); Italy; New Zealand (South Island: Central Otago, Marlborough); Australia (Western Australia: Denmark; Victoria: Yarra Valley); Switzerland (Valais); Chile (Aconcagua: San Antonio Valley; Coquimbo: Limari Valley; Central Valley: Curicó; Southern Chile: Malleco).
Pinot Noir: Italian DOCG and DOC wines where it is admitted
DOCG: Alta Langa, Franciacorta, Oltrepò Pavese Classic Method.
DOC: Abruzzo, Alto Adige or Alto Adige (in German Südtirol or Südtiroler), Assisi, Breganze, Casteggio, Colli Altotiberini, Colli Berici, Colli del Trasimeno or Trasimeno, Colli di Parma, Colli di Scandiano and di Canossa, Colli Martani, Colli Perugini, Colli Pesaresi, Colli Piacentini, Colli Tortonesi, Collio Goriziano or Collio, Contessa Entellina, Curtefranca, Friuli Colli Orientali, Friuli Grave, Friuli Isonzo or Isonzo del Friuli, Friuli Latisana, Garda, Lake Corbara, Langhe, Lison - Pramaggiore , Lizzano, Menfi, Molise or Molise, Monferrato, Monti Lessini, Oltrepò Pavese, Piedmont, Pinot Nero dell'Oltrepò Pavese, Pomino, Rosso Orvietano or Orvietano Rosso, San Colombano al Lambro or San Colombano, San Gimignano, Sangue di Giuda dell 'Oltrepò Pavese or Sangue di Giuda, Sant'Antimo, Sicily, Terre del Colleoni or Colleoni, Torgiano, Trentino, Trento, Valdadige, Valle d'Aosta or Vallee d'Aostee, Vicenza, Serenissima or Serenissima vineyards, Friuli or Friuli Venezia Giulia (Slovenian Fur lanjia or Furlanjia Juliska Krajna).
Sources:
© Ministry of Agricultural, Food and Forestry Policies, National catalog of vine varieties.
© Bassi C., Sommelier: the illustrated manual, Cameo DiVino, Monte Isola, 2022, pp. 167-169