When yesterday afternoon the Pellegrini 1904 SpA invited me to join the virtual toast on the occasion of the Champagne Day 2020 I thought it was the perfect opportunity to share with you one of the most successful food and wine pairings I have tried lately... and the prawn bisque recipe to easily realise it at home. The ingredients? Two lovely newly married couples, a magical little island in the heart of Lake Iseo, several bottles of Champagne - including Jacquessonthe protagonist of this article -, Danilo's splendid prawns and my homemade pappardelle!
On Saturday 10 October, Emanuele Pellegrini and his wife Monica Rossetti came to visit me in Monte Isolawhere they had never been and in the evening they had dinner at home with Francesco and me. We agreed to make a Champagne-themed eveningso I gave Monica a few days beforehand the menu I had thought up so that they could create the pairings. I must say that they outdid themselves: combinations that were not always easy but all very successful!
Of the Champagnes they chose, I had already tasted three during the Modena Champagne Experience 2019 while one was the novelty of the evening and I must say that - while not my style of Champagne - I found it really excellent (as well as perfect with the marinated trout with citrus).
The evening's fish menu and accompanying Champagnes
Cold marinated trout with lemon and dill - Champagne Guiborat, Thétys.17 Grand Cru (100% chardonnay)
Pappardelle with prawn bisque with stracciatella and prawn tartare - Champagne Jacquesson, Cuvée 743 Brut Nature
Lightly spiced tuna tartare - Champagne Pouillon, Les Valnons Grand Cru 2012 Brut Nature (100% chardonnay)
Grape cheesecake - Champagne Francis Orban, L'Orbane Cuvée Parcellaire (100% pinot meunier)
All wonderful, but what I want to talk to you about for our Champagne Day is the first dish with the Champagne Jacquesson Cuvée 743 to match. I'll be honest, among these 4 Champagnes it is not the one I liked the most, in fact I put it in third position. My favourite Champagne? Absolutely Pouillon! However, the food and wine pairing between Jacquesson and the pappardelle alla bisque di gamberi was so successful that I would like to give you the recipe so that you can replicate it at home!
To make this dish, you need four preparations:
prawn tartare
prawn bisque
homemade pappardelle
stracciatella
Stracciatella is the 'filling' of burrata and is made of mozzarella shreds mixed with fresh cream. You can find it in any supermarket. Now let's proceed in order... first clean 1 kg of prawns (there will be 7/8 pieces) and set aside the heads and shells. Remember to remove the black thread of the intestine, perhaps with the help of tweezers or a toothpick.
Tartare of king prawns - recipe
Ingredients:
1 kg prawns
grated rind of half an untreated lemon
1 teaspoon dill
extra virgin olive oil
chilli, salt
Preparation:
Cut prawns into large pieces, use 'scales' as a reference.
Season to taste with lemon zest, dill, oil, chilli and salt. Be careful to balance everything, you want to taste the prawns and the aromas should enhance and not cover!
Shrimp Bisque - Recipe
My first course is based on something that is really simple to prepare and whose original recipe I have distorted by dint of making it: prawn bisque, or rather prawns!
Ingredients:
Heads and shells of 1 kg prawns/ prawns
1 carrot
1 clove of garlic
8 cherry tomatoes
1/2 glass of dry white wine (I used a little leftover riesling because it gave it a citrus touch)
1 tablespoon wine vinegar
1 tablespoon extra virgin olive oil
1 knob of butter from centrifuged cream
chilli pepper, nutmeg, black pepper, salt
Preparation:
Heat water in the kettle.
Coarsely chop the carrot, cut the cherry tomatoes into 4 and crush the garlic. Put the oil in a non-stick frying pan and sauté for 10 minutes over a low heat.
Add the heads and shells of the prawns, taking care to crush the heads, and fry for a couple of minutes. Deglaze with wine and when it has evaporated add boiling water 'to cover'. Leave for about half an hour over a low heat.
Pour the mixture into the glass of an immersion blender, blend everything finely and then pass through a sieve with the help of a pestle or fork.
Place the resulting mixture in the same pan, add the tablespoon of vinegar and season with salt, pepper, nutmeg and chilli. Reduce for a few minutes until the mixture is not too thick, then when the heat is off, melt the butter and stir gently.
See how easy it is to prepare shrimp bisque? This 'base', typical of French cuisine, will make you look great under any circumstances, plus you will be proud of the fact that you have not wasted anything! In my recipe, it is the key ingredient, the one that 'makes the difference'.
Homemade Pappardelle - Recipe
Making fresh pasta at home is so quick that there is really no excuse for buying it! The classic dose - at least the one my grandmother taught me - is 1 whole egg per 100 g flour. Actually this is a bit of a quibble because each flour absorbs in its own way! I prefer semolina flour and recommend you use this, but be warned that there are small variations from brand to brand so you will have to find your perfect dose. For 2 sweethearts like Francesco and me I make 3 eggs and 230g flour. Dough with my beloved Kenwood Chef until the flour is well absorbed and the dough is smooth, homogeneous, soft, elastic and not sticky. Then I cover it for a few minutes with a bowl while I put the water on. To roll it out... I know a real azdora rolls it out with a rolling pin, but I'm more of a mix with a desperate housewife and so I'm enthusiastic about my Marcato pasta machine which I bought 6 years ago and is as good as new! You can also buy it on Amazon by clicking HERE. I like my dough thick, so I roll it up to 5. Remember to flour often to avoid sticking. With this machine you'll see that in exactly 5 minutes this amount is nicely rolled out! There are many ways to make pappardelle, I like to cut them by hand a little wide with this pasta cutter wheel toothed. Cook them in plenty of salted water for 1 minute from when they float in the foam, then drain them and put them in the wok with the bisque you have already prepared, add a couple of tablespoons of cooking water and stir-fry for a couple of minutes or stir if you are not good at stir-frying like me.
Dish composition
Take a black or white plate and place the pappardelle alla bisque in the centre of the plate. Then place a spoonful of stracciatella on top (at room temperature) and again the prawn tartare (which you will have kept while cooking the pasta in the top shelf of the fridge). Finish with a drizzle of raw oil, preferably lake oil which is more delicate... maybe even theoil from Monte Isola!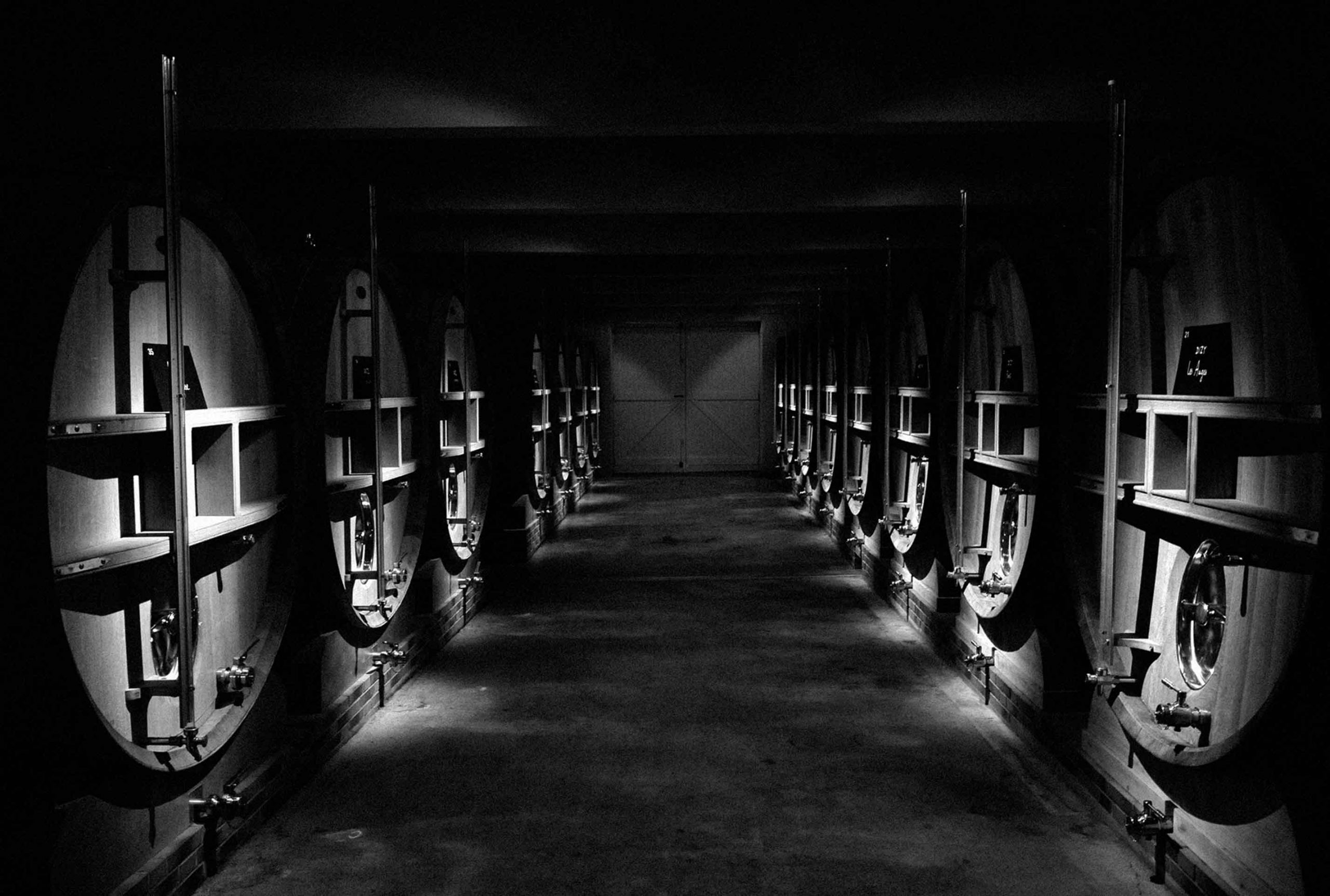 Tasting notes: Champagne Jacquesson
This food and wine pairing was really super! Emanuele and Monica did a great job! This Maison was founded by Claude and Memmie Jacquesson back in 1798 and the first award - the gold medal for 'la Beauté et la Richesse de ses Caves' - It was awarded to him in 1810 by one of his most famous admirers: Napoleon Bonaparte. His son Adolphe, together with a Dr Jules Guyot - does this name mean anything to you? - In 1844, he invented and patented the muselet - the metal cage that blocks the cork - . Not only that: a few years later, in collaboration with the pharmacist Jean-Baptiste François, managed to create the formula to calculate the exact quantity of sugar needed to trigger the second fermentation (so much for the peach juice added by Dom Pérignon...). So you could say that real Champagne was invented by Adolphe Jacquesson!
Today, this legendary champagne house is run by brothers Jean-Hervé and Laurent Chiquet, who produce elegant wines obtained through long periods of maturation on the lees and very low dosage. It owns 28 hectares of vineyards - 11 of which are on the Côte de Blancs in Avize and divided between chardonnay, pinot noir and pinot meunier - from which almost all the grapes used to produce 250,000 vintage bottles are obtained. These are placed on the market not in chronological order, but according to their maturity. The blending of wines from the same harvest, from dozens of plots, is completed with some of their predecessors: the 'vins de réserve', kept in the cellar for several years. In this process, it becomes essential to capture the best of each vintage, while avoiding denying the variations specific to each harvest. The 'Cuvées' are numbered to date them and to highlight their different personalities.
Champagne Jacquesson Cuvée 743
2015 vintageGrapes harvested in Aÿ, Dizy, Hautvillers (60%), Avize and Oiry (40%). The winter and most of the spring were mild and rainy. A dry period followed, with heat peaks until mid-August. The season ended with alternating cool/wet and hot/dry days. The harvest began on 10 September and ended on the last day of the month. The harvest was very even, with healthy, perfectly ripe bunches with the right yield and a good level of acidity. A splendid vintage, then. 215,330 bottles were produced, 10,013 magnums and 302 jéroboams. 
It is an intense, bright golden yellow with a fine, numerous and persistent perlage. The nose is fine and elegant with notes of candied tangerine, hazelnut and chalk. In the mouth it is consistent, elegant, silky and very persistent. It is certainly an exceptional champagne destined to evolve magnificently. Today it is ready to drink, but I would love to taste it in a couple of years because I am sure it could make me fall madly in love.
My Champagne Day ends here! Let me know if you liked this recipe.... and what do you think of Maison Jacquesson? Have you already tasted Cuvée 743? Scroll down and tell me in a comment!
Cheers 🥂
Chiara
P.S. Many thanks to Emanuele and Monica for a wonderful evening... I hope to do it again soon! ❤️