It's been several months since I was at the presentation of the Buon Ricordo 2022 Restaurants Guide, do you remember? I had studded Instagram with photos and videos of splendid dishes! And already a couple of years ago in this article I had recommended three really delicious novelties ... but today I'm here with you to show you three other splendid restaurants among those I had the opportunity to try on the occasion of the presentation of the Restaurants Guide of Buon Ricordo 2022. And do you know why I am writing it to you today? Because the day after tomorrow is my husband's birthday and I have identified the one in which I would like to take it even if I confess that that evening it was hard to choose one: wherever I turned there were memorable dishes that marked scents to make even a little person lose their mind eater!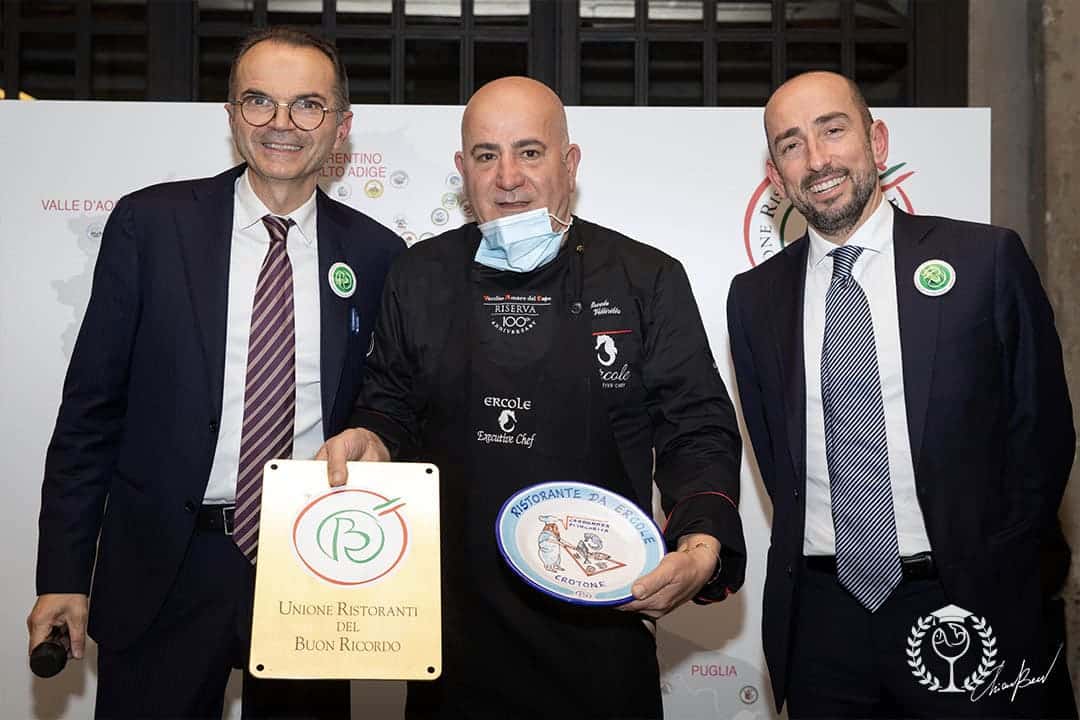 In fact if I have to tell you what I was sorry about that beautiful evening it was just not being able to taste everything! Yes, even my huge gluttonous stomach has limits! Anyway, let's go in order!
The presentation event of the Buon Ricordo 2022 Restaurants Guide took place at Officine del Volo in Milan, a place that for me, who love industrial style, is like a land of toys! Beautiful! Everything was perfectly organized (but I have seen this in everything my dear Marina Tagliaferri acts as a press office: if the standard is not high it is not for you!). After a first aperitif by partner companies, which I would like to point out to you Giardiniera del Cerreto which was really delicious, the ceremony he consecrated to took place 108 the restaurants of the Unione del Buon Ricordo. As I already wrote to you at the time, for me this is more than a Restaurant Guide, it is the will of 108 restaurateurs to keep their roots firmly on the ground while with their branches they follow the wind, the sun and embrace the future. We are in an era where globalization - which in itself could also be positive - has led to a spread of the approval of taste. The wine and the food have somehow "flattened" towards a common feeling codified as "good". For this reason, those who, with commitment and dedication, are able to safeguard their products and their traditional recipes while still giving them a new life is, for me, a hero. Pay attention to this last sentence: "giving them new life". I believe that a smart chef is one who knows how to draw from what his territory offers him both in terms of dishes and in terms of products and then create his own personal interpretation. Without copying and without upsetting.
Now you can subscribe to my newsletter or scroll down the page to continue reading the article!
After the ceremony, we went upstairs to what I would call "the gourmet's paradise": every restaurant had its own station where he did show cooking of the Buon Ricordo dish. Oh mum, how wonderful: the cooks moved in fascinating trajectories as they prepared these dishes that were a feast for the eyes! And so here are the three dishes (among those tasted) that I liked the most ... + an extra!
Buon Ricordo Restaurants Guide: my three favorite specialties
Buon Ricordo restaurants guide: Locanda Capolago
Maybe I have the lake tattooed in my heart ... but also the dish that moved me most was a dish from the lake and this is the next restaurant where I want to go to eat with my husband Francesco! What about rice and perch in a ravioli? Special, special and still special! The rice is in the flour, expertly mixed with the semolina. Inside the most common fish of any Lombard lake: perch. All the flavors were excellently balanced and the ravioli were really beautiful! Very good!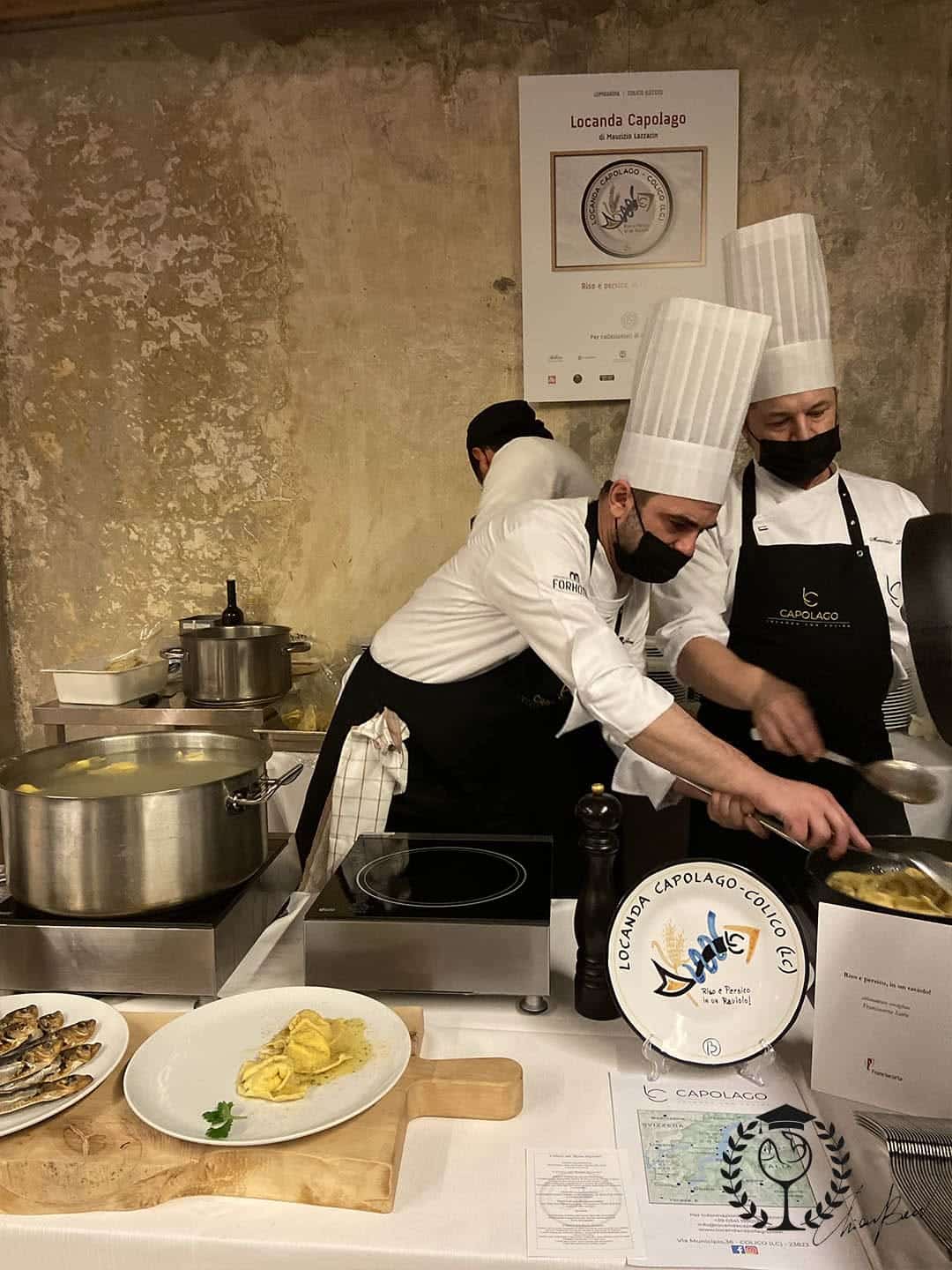 Locanda Capolago
Via Municipio, 36 - 23823 Colico
Tel. 0341 1590132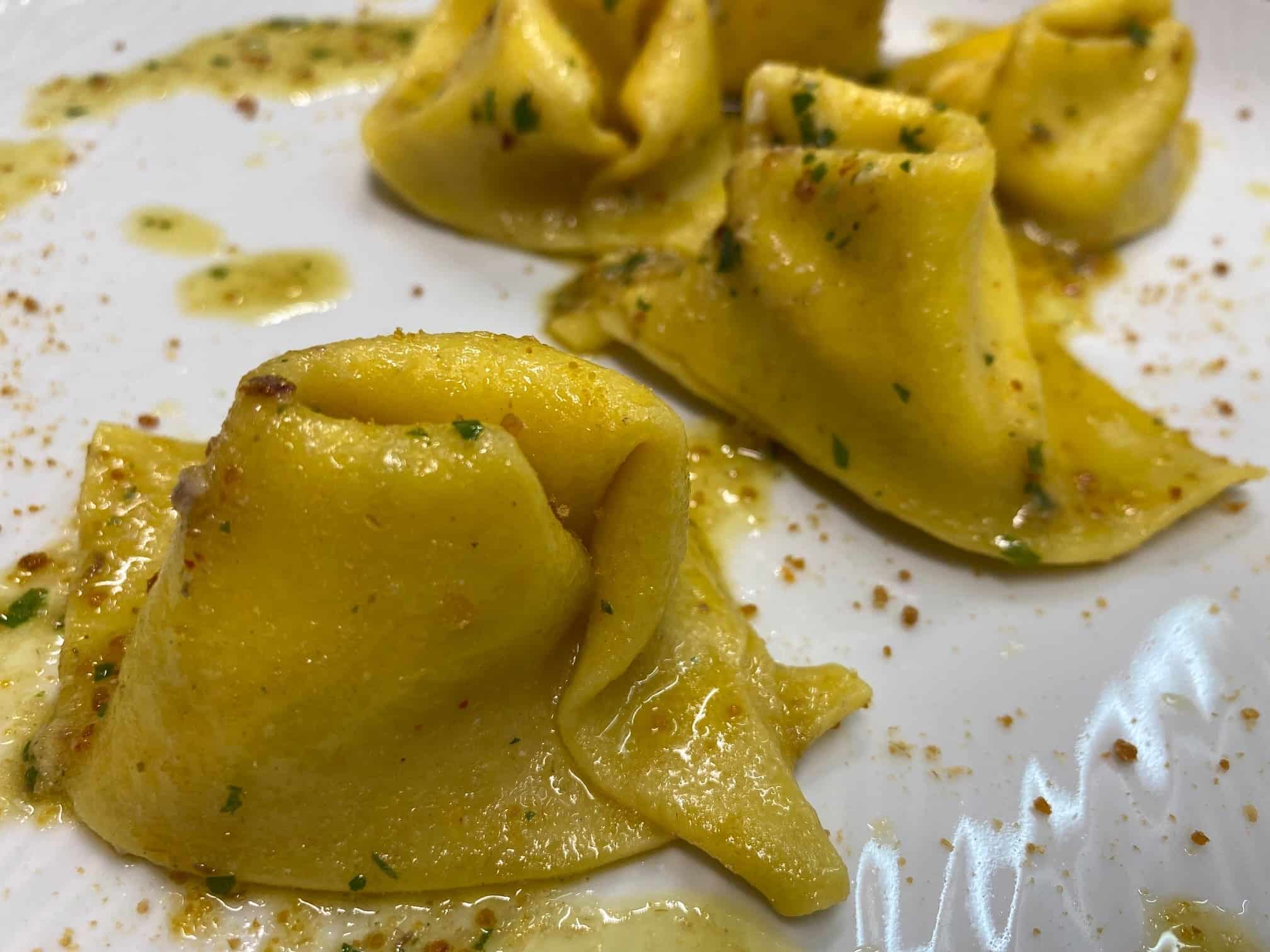 Restaurants Guide of Buon Ricordo: Al pescatore Hotel & Restaurant
This is the dish that seems to be built on me because it contains all my favorite ingredients, starting with the pasta format, the spaghetti (which I would choose even bigger!) To the tuna tartare, capers and bottarga ... I could have sworn even a pinch of lemon zest, but it does not appear in the recipe. However really delicious! I also love the warm and cold contrast of the spaghetti with the tuna tartare, as well as in my opinion the raw dishes in the first courses, if well dosed, really create an extraordinary mix of textures. In this dish I then felt the South of Italy and it made me want to enjoy it after a long bath in those crystalline waters ...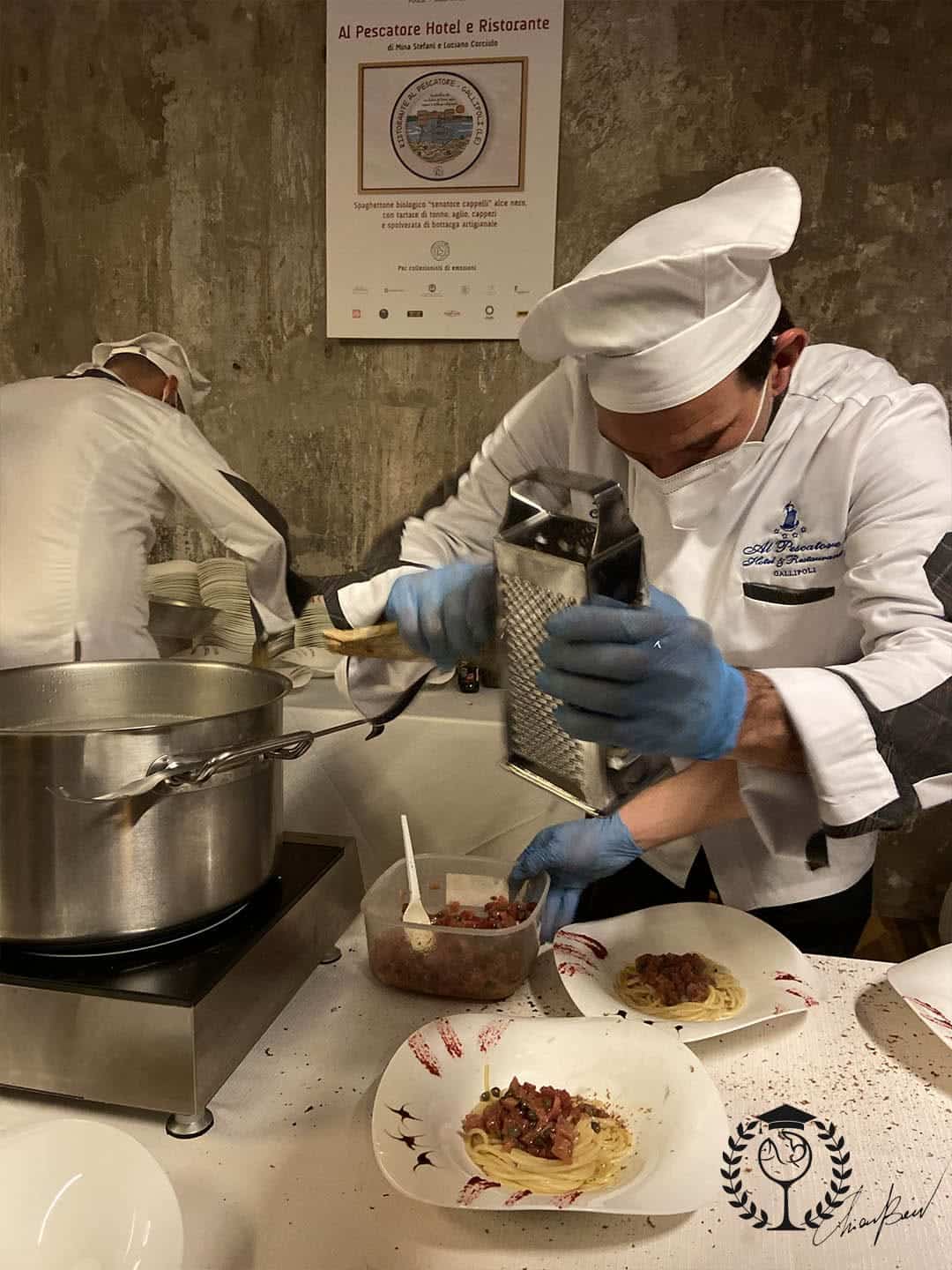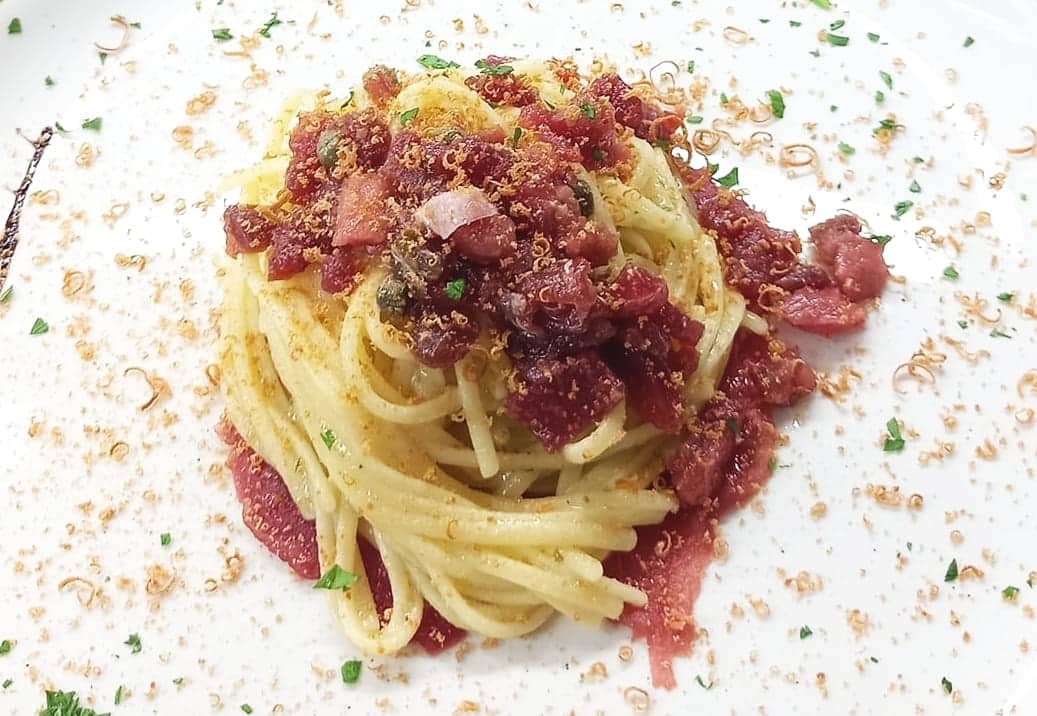 Restaurants Guide of Buon Ricordo: Da Ercole
If I had no doubts about the first two places, about the third I admit I was fought! I also loved the Ravioli with San Daniele in Montasio sauce of Osteria La Pergola restaurant in San Daniele Del Friuli (Udine) and i Tagliolini with butter from red cows and culatello di At the Cavallino Bianco in Polesine Zibello (Parma). In the end, however, I decided to reward the Pythagorean carbonara (Ristorante da Ercole di Crotone) not only for the name, but above all for its ability to perform that magic I told you about earlier, or to innovate tradition with simplicity and culture. The creaminess of the yolk is given by the use of a traditional fish and the aromaticity and flavor of the bacon are given by the mullet bottarga… in short, a show!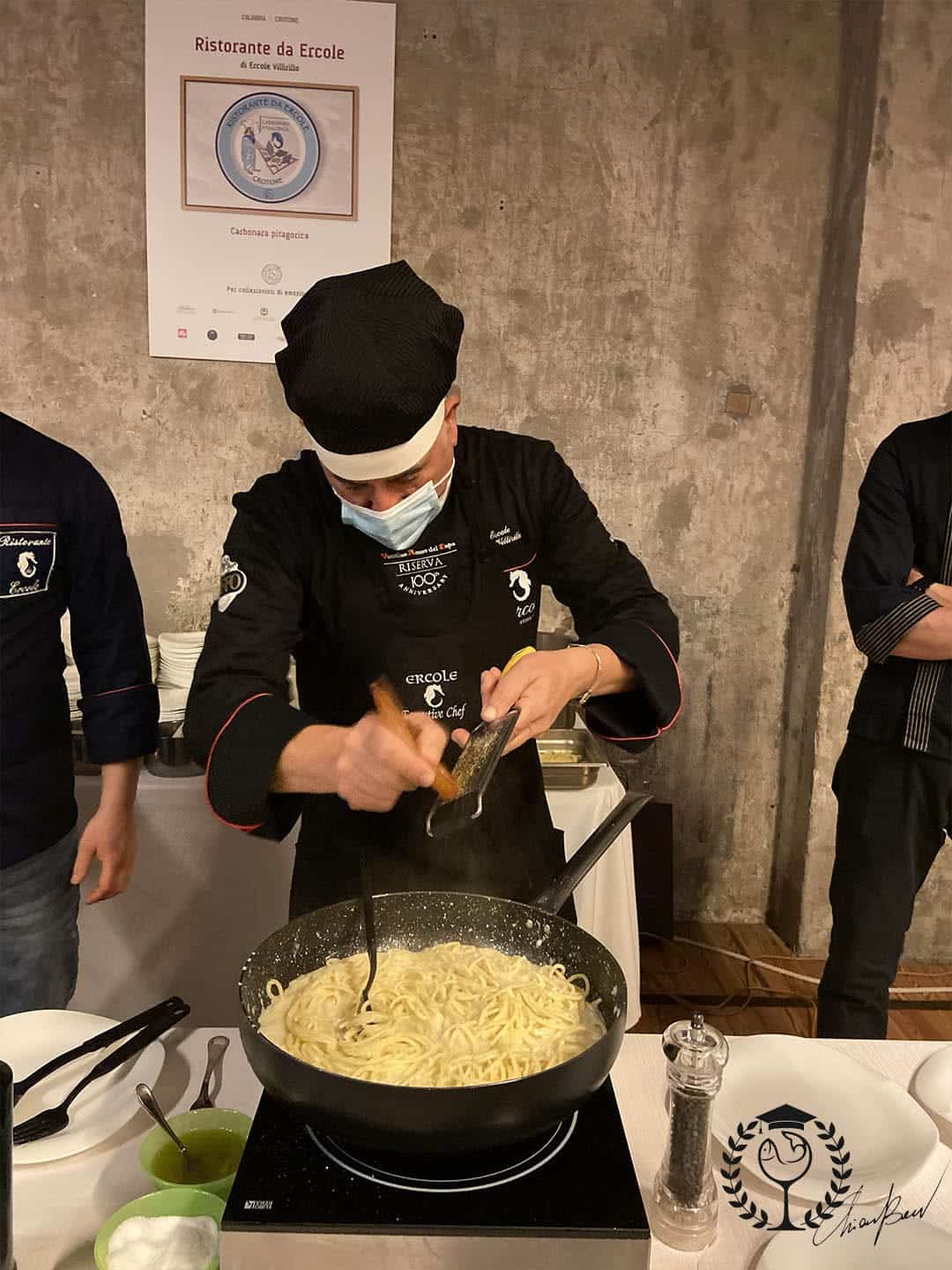 Da Ercole Restaurant
Viale Antonio Gramsci, 122 - 88900 Crotone
Tel. 0962 901425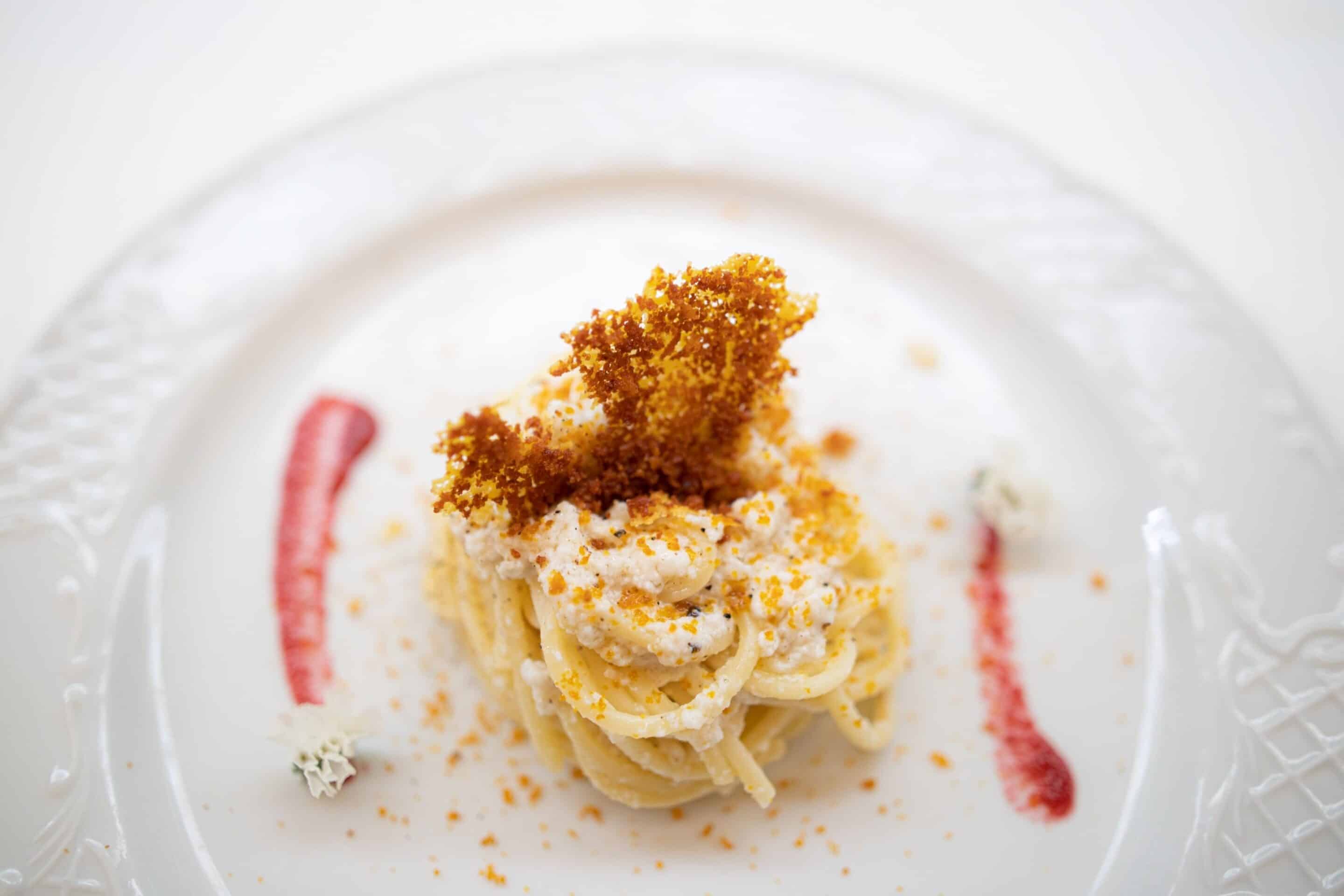 Now you can buy my Sommelier book: the illustrated manual or scroll down the page to continue reading the article!
Book "Sommelier: the Illustrated Manual" Special Edition 2022
All my notes on wine and food in one book.
COMPLIMENTARY, only for those who buy my book on this blog, a copy of the First Collector's Edition of my Sparkling Wine Guide "500 Bubbles in 500", cover price € 25,30. [While stocks last]
And the extra?
Restaurants Guide: Manuelina Restaurant in Recco (Genoa)
Morone with salt, local lemon sauce, potato and caviar sheets of Manuelina restaurant in Recco (Genoa)… indeed no: one of the best focaccia from Recco! To celebrate my birthday / graduation I went to Recco, Camogli and Portofino with my family and, guess what, my first lunch was at the Manuelina Restaurant, mindful of the very comfortable Restaurants Guide of Buon Ricordo! Since the restaurant is divided into two parts, a Gourmet and a Focacceria Bistrot, I first "attacked" the focacceria because I was really too curious! Do you know that the focaccia di Recco is an IGP product with a lot of protection consortium? Manuelina offers the classic only with cheese and some variations, including my favorite: cheese and 'nduja. It is a truly perfect match as the cheese softens the spiciness of the nduja creating an explosive mix of flavors. And when I degreased it with a delicious local craft beer (Maltus Faber Blonde) ... well I have reached the fulfillment of the senses! The face of my mom in this photo is then mythical ahahahaah!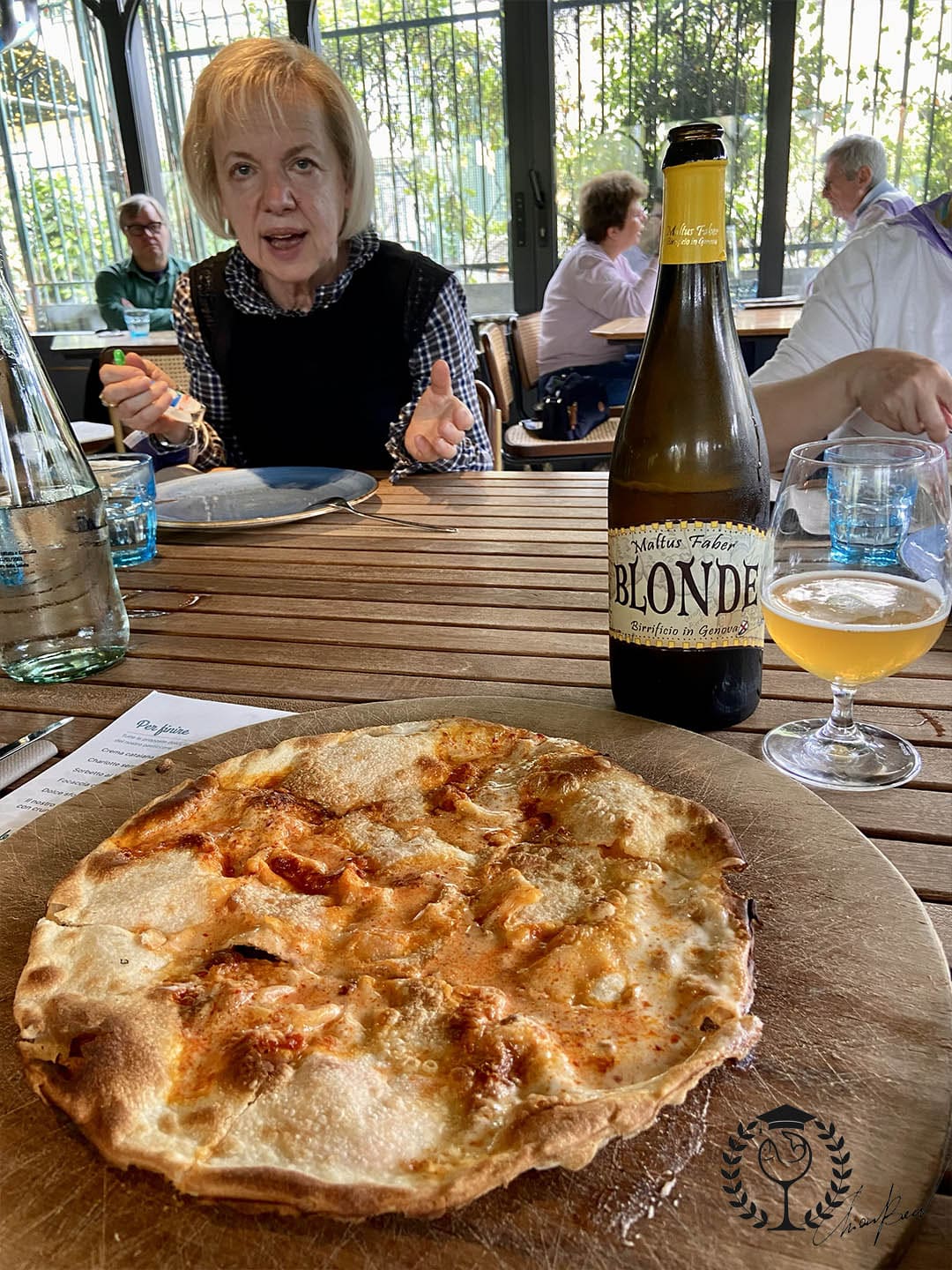 So thanks to the Buon Ricordo Restaurant Guide both for the specialties listed and because it encouraged me to discover new specialties in its restaurants!
See you next year ... or rather at the next restaurant!
Cheers
Chiara