I drink like this is the event dedicated to ethical wine which has reached its fourth edition this year. In a location of great charm, Villa Sommi Picenardi ad Olgiate Molgora, over 2 natural, organic and biodynamic wines from all over Italy were presented for 21 consecutive days, on 22st and 2017nd May 450 ... and also from abroad! The event is organized by Andrea Sala (That's Wine - Distribution of natural, organic and biodynamic wines) and Andrea Pesce (Vini e Più ... Posteria and Caffè di Cantù) and disseminated with the help of Nicola di Maso of the Luxury Bureau press office of Milan. When my fellow sommelier, wine blogger and dear friend Gabriele Scalici asked me to go there, I was very happy to send the invitation to my dear friend Annabella since she lives right there!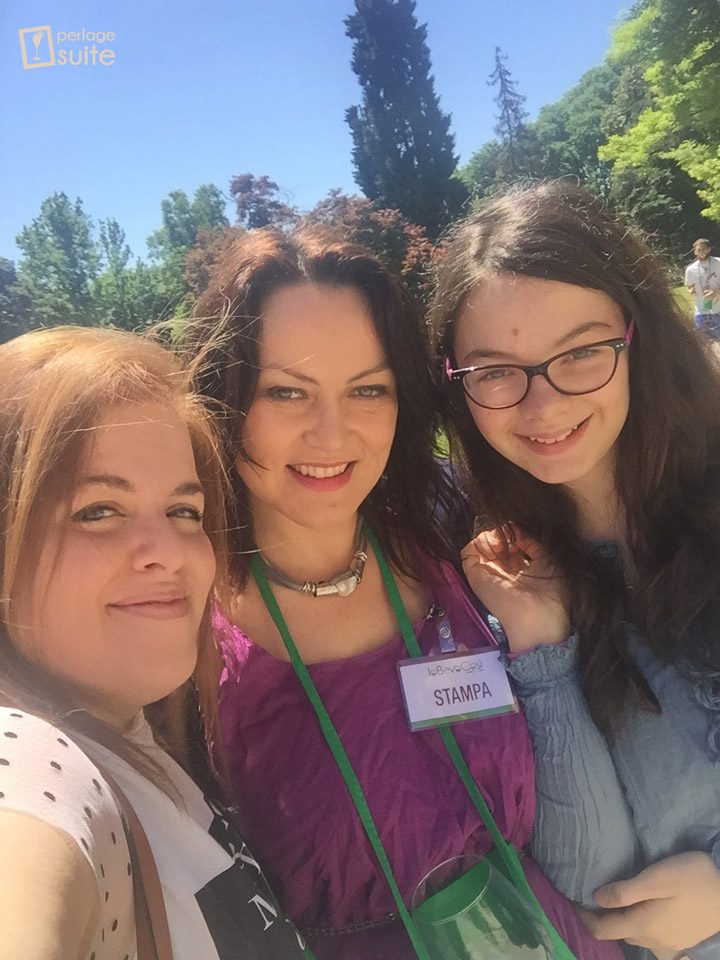 I drink like this: organic wines yes, organic wines no ... there is a lot of talk about organic in the world of wine and there are those who exalt it and those who demolish it, as in all things! Personally, when it comes to organic wine, I don't feel "biased". I like wine "good" and if it is also "organic" I am more than happy! As for the biodynamic, however, I imagine the producers armed with corn manure praising some god of fertility while burying the horns of the cows that have given birth at least once filled with the preparation 500 ...
500 preparation used in biodynamic viticulture. The preparation consists of cow manure stuck in the hollow of a horn coming from a cow that has given birth at least once. The horn, once filled, is buried to let it ferment during the winter. The compound is recovered in the days close to Easter, when it has now turned into humus and has lost the smell of manure, acquiring the noble one of the undergrowth. It is then distributed, mixed and diluted with water (dynamized in jargon), with the aim (presumed and not proven) to increase the yield of the soil.

source: Wikipedia

But what is an organic, biodynamic or natural wine?
ORGANIC WINE: wine obtained with certified organic grapes where pesticides, fertilizers, herbicides and synthetic pesticides are expressly forbidden, the vinification takes place without adjuvants and additives and the few products allowed must have biological origin and the quantity of sulfur dioxide present is reduced compared to conventional wine. In addition, producers must be certified by the competent body and take 3 years to convert to organic.
BIODYNAMIC WINE: wine obtained following the dictates of Rudolf Steiner's biodynamic agriculture. Although there is no legislation on the subject, biodynamic wine can be defined as an "organic" wine (often / almost always not certified) obtained with a "holistic" approach whose effectiveness has no scientific basis. Personally I believe that everything, before being verified by science, did not yet have a scientific basis. For this reason, perhaps, among the various biodynamic practices, there can certainly be something that gives an effective benefit. In general, however, I am unable to share the dictates of biodynamic agriculture, even if I still respect Steiner's philosophy. Unlike organic viticulture, there are no studies showing that biodynamic viticulture increases the quality of the wine produced.
NATURAL WINE: wine obtained following the dictates of organic and / or biodynamic agriculture whose producers, however, refuse to adhere to one or the other "philosophy" in order not to feel trapped in a series of laws and axioms which, not being written for them, they would only homologate the wines they produce, in fact distorting their uniqueness. Here, I personally embrace the philosophy of natural wines. While certifying as an organic producer can have at least a sense from a strictly commercial point of view (which then there would be a lot, really a lot, to say ... we want to talk about an organic wine made from grapes coming from a certified organic vineyard that find more or less close to a chemical plant?), joining the biodynamic movement is something that in my opinion restricts the possibilities of a winegrower without guaranteeing an actual benefit. It is therefore better to consider organic and biodynamic as a menu from which to choose the best courses.
In this regard, I want to point out to you, if you like to learn more, some interesting readings that you can find on Amazon on organic and biodynamic: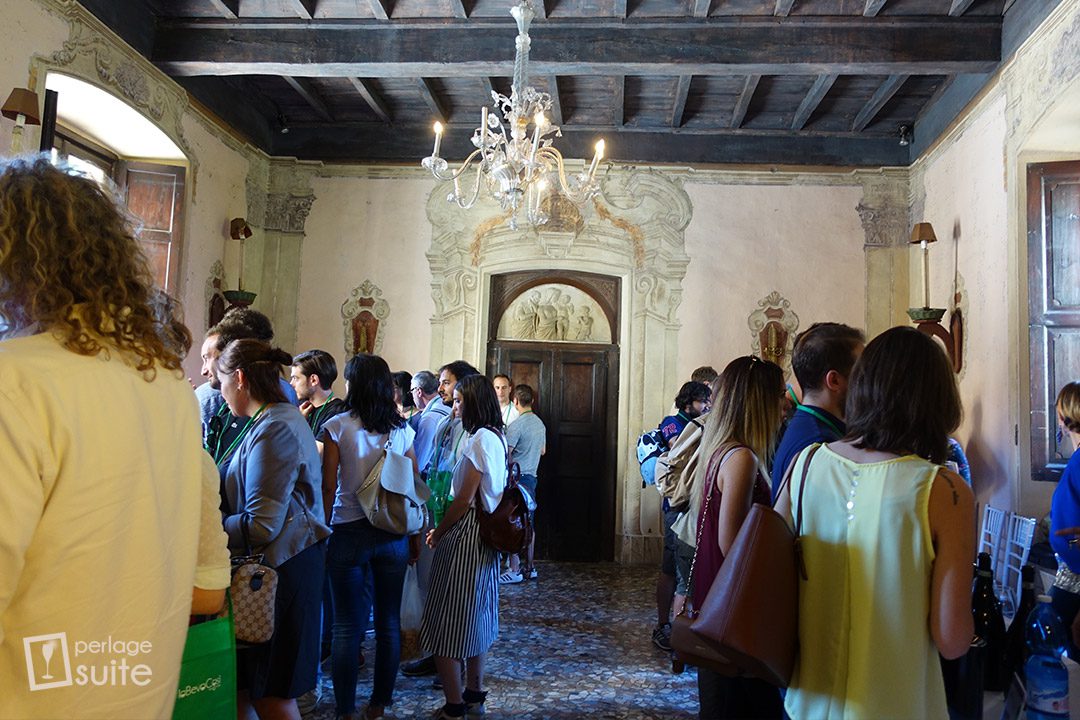 I drink like this: the wines that impressed me
Weißburgunder 2001, Bretz Jörg - Austria
Of all was the tasting I preferred for this fourth edition of I drink like this, although those who know me know that I hardly appreciate still white wines more unless they are 100% Rhine Riesling with a hydrocarbon so strong that it makes me fall in love. Yet this pinot bianco has an incredible longevity: 16 years and don't hear it! Maybe I had just tasted a wine from the Marches that defining "tired of living" is a compliment (and it was a 2007 vintage), I really appreciated the cleanliness, the ripe scents that blend with an incredible freshness and that touch of wood that gives a really pleasant temper to this Bretz Jörg Weißburgunder 2001. An extraordinary wine with an excellent value for money! I certainly found a winery "to be explored" in the future, perhaps in Austria 🙂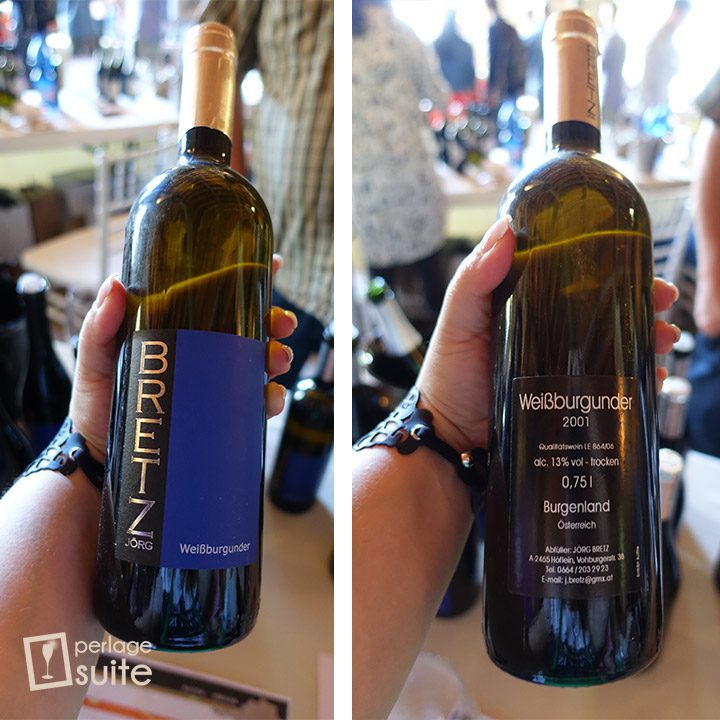 Pas Operé Millesimato 2012, Ca del Vent - Lombardy
To taste the sparkling wines of Ca del Vent exposed in this edition of I drink like this Gabriele Scalici brought me there who, as always, (almost never) misses a shot in terms of tastings. (And nothing, I really didn't like those wines from the Marche "tired of existing" ... even though I love wines that are at least half my age ...). Well what about? I liked them both! I found them "unconventional" wines both on the nose and in the mouth. The wines of a company that is not afraid to "dare" or differentiate itself because it is sure of its work. I particularly liked the Pas Operé: it is a fatty, buttery, fragrant wine, with a hint of bread crust, a hint of saffron and an evolving mineral note. To be tasted again calmly in the cellar to make a more precise evaluation… in the meantime, congratulations!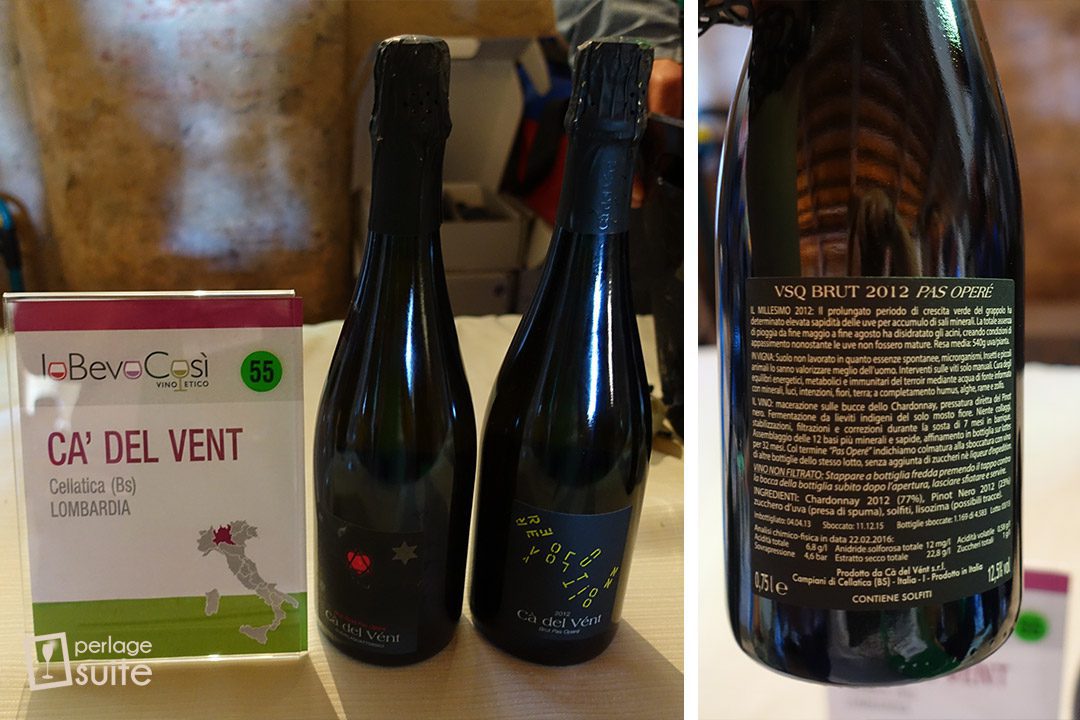 Moscatello di Saracena, Diana Farm - Calabria
For the latest discovery, here I am in Calabria, a land unfortunately too mistreated when it comes to wine. Due to the morphology of the territory, thanks to a view over two seas, to the mountains ... well it could produce even more extraordinary wines than many other regions historically suited to fine wine. L'Diana Agricultural Company, in the municipality of Saracena, produces a Moscato Passito Slow Food Presidium that defining delicious is an understatement. Wine appreciated at the papal court since 1500, traditionally prepared by the families of Saracena to be largely donated to the lawyers and doctors of the city, while a small part remained hidden in their cellars to be opened on holidays. Moscato di Saracena is prepared with a local autochthonous vine, Moscatello, which is dried, selected and delicately pressed and then added to the cooked must and reduced by about 1/3 to concentrate the sugars and increase the alcoholic strength of Guarnaccia, Malvasia and Adduraca. After a long and slow fermentation, an amber-colored wine is obtained, with an intense aroma of crunchy hazelnut, caramelized fig, tonka bean, maracuja and fresh date. Absolutely a meditation wine, spoiled by any food in combination. I can only forgive a cantuccio di Prato alle mandorle, which agrees well with its almond finish. What to say? I hope to soon be able to take a tour of Saracena, in Calabria, to discover all the producers of Moscatello di Saracena!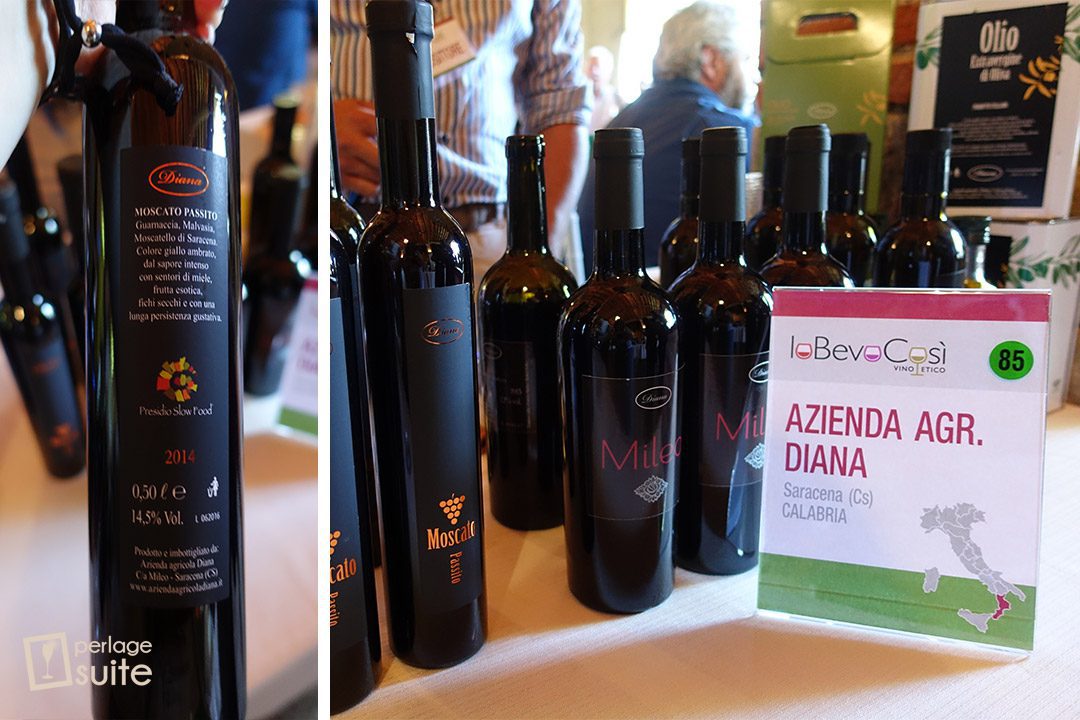 And finally some reconfirmation!
White Province of Pavia IGT, Tenuta Belvedere - Lombardy
Di Gianluca Cabrini of Tenuta Belvedere I tasted a pinot noir vinified in sparkling white ... which I already liked when I tasted it at Autoctona a few months ago! In particular, I speak of his white Provincia di Pavia IGT, obtained from grapes of pinot noir and italic riesling from vineyards of Oltrepò Pavese trained with guyot in clayey-calcareous soils of marine origin. The grapes are harvested in small 18 kg crates and softly pressed. After clarification by static decantation, the must obtained is placed in stainless steel tanks where it ferments at a controlled temperature with indigenous yeasts. At the end of fermentation, this partially sweet wine is left to age for 6 months on its own yeasts. In spring the wine is bottled and the natural increase in temperature favors the refermentation in the bottle. Although it was difficult to evaluate the color in the light of Villa Sommi Picenardi, the wine is a beautiful "dense" white peach color with nuances of its own skin. The nose has the typical hints of yeast that I always find in "whole" wines that I like so much (see the PS de Le Vigne di Alice or Rural of Bellenda), and in the mouth it enters very fresh, acid and sapid. I like it very much because I find it an unconventional wine, perfect for aperitifs or to pair with even the simplest of risottos as long as it is richly creamed with butter and parmesan. Please note that it is not a wine for everyone or for those who have just approached this genre.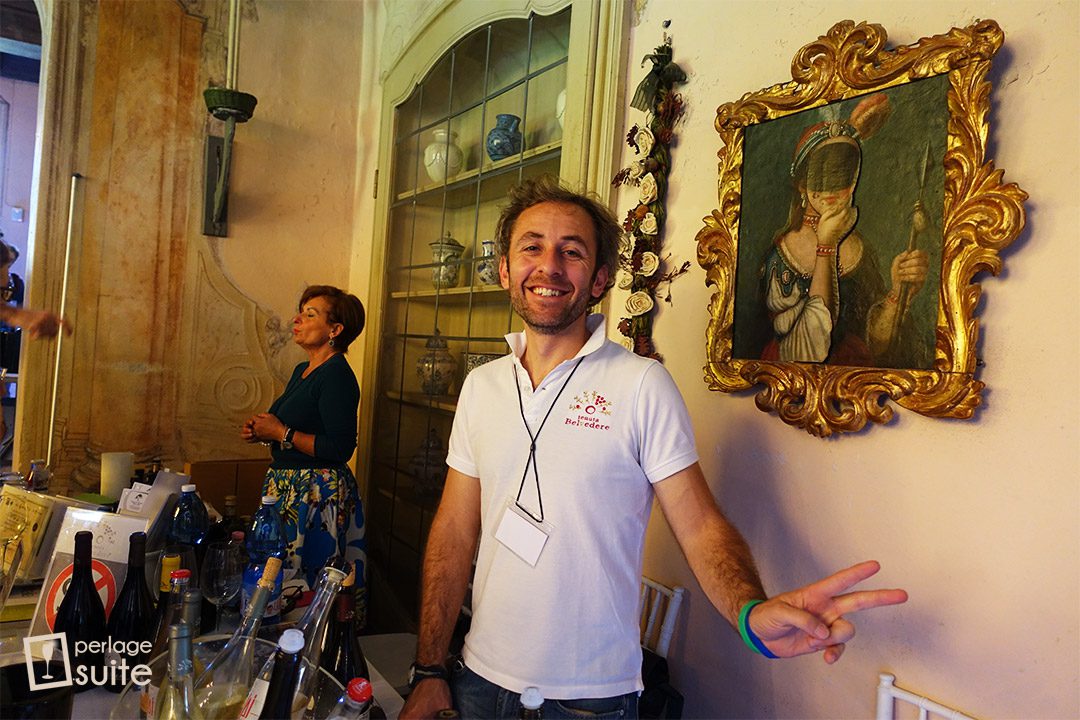 Yellow Sands, San Biagio Vecchio Winery - Romagna
Here we are in my homeland, Romagna, and more precisely in my hometown, Faenza. Here you can find two Romagna excellences: The Restaurant San Biagio Vecchio of the talented Igor Morini and the homonymous winery of Lucia Ziniti, which I am always happy to greet. Albana di Romagna is that legendary white grape capable of marrying beautifully with botrytis cinerea, of having 15 ° C and not feeling them and of accompanying every possible homemade egg pasta imaginable. I have tasted all the wines, but as always Sabbie Gialle gave me something more. The 2015 vintage and the 2016 vintage are very different, given that 2016 is not yet ready. However, I am convinced that 2016 will be even better than the previous one, despite a really strong acidity that will certainly soften in the months before being put on the market. The 2015 has an intense, honeyed nose, with notes of elderberry and yellow peach. Very savory, acidulous and overall balanced also thanks to a good alcohol content, it is perfect for our inevitable tortelloni with butter and sage ... that my beloved grandmother prepared for me every Thursday for lunch ... (how much I miss!).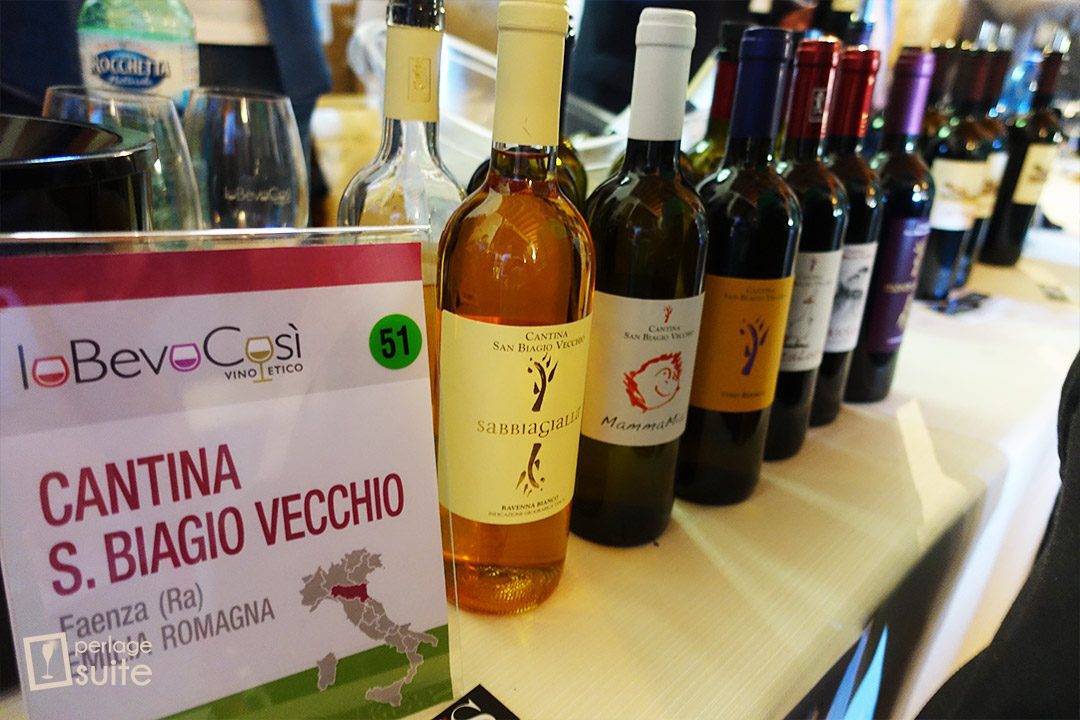 The Caldera, Andrea Occhipinti - Lazio
I have known the wines of Andrea Occhipinti toenoteca Tresenda di Sarnico (BG), where I will also go tonight with Viola to eat a delicious meat tartare… I like it just like a place, excellent wines that you can both buy and drink at the table and a restaurant that supports simple but excellent quality wine. Particularly that evening they were brewing La Caldera, a wine that I really fell in love with (to the point of buying a bottle ... and with all the sample bottles I get to taste I haven't bought a bottle for over a year)! Red Grechetto trained with spurred cordon on volcanic lapillus soils, organic vineyard management, 15-day maceration on the skins, spontaneous fermentation with only indigenous yeasts in small concrete barrels, aging for 18 months in steel / concrete barrels and resting in the bottle at least 2 months. I also tasted the Alea Viva which I really liked, same process as La Caldera but from Aleatico grapes. Having the same processing, you can feel the characteristics of the grape well during the tasting phase: the Aleatico remains much more fruity and intense, the Grechetto more spicy and floral.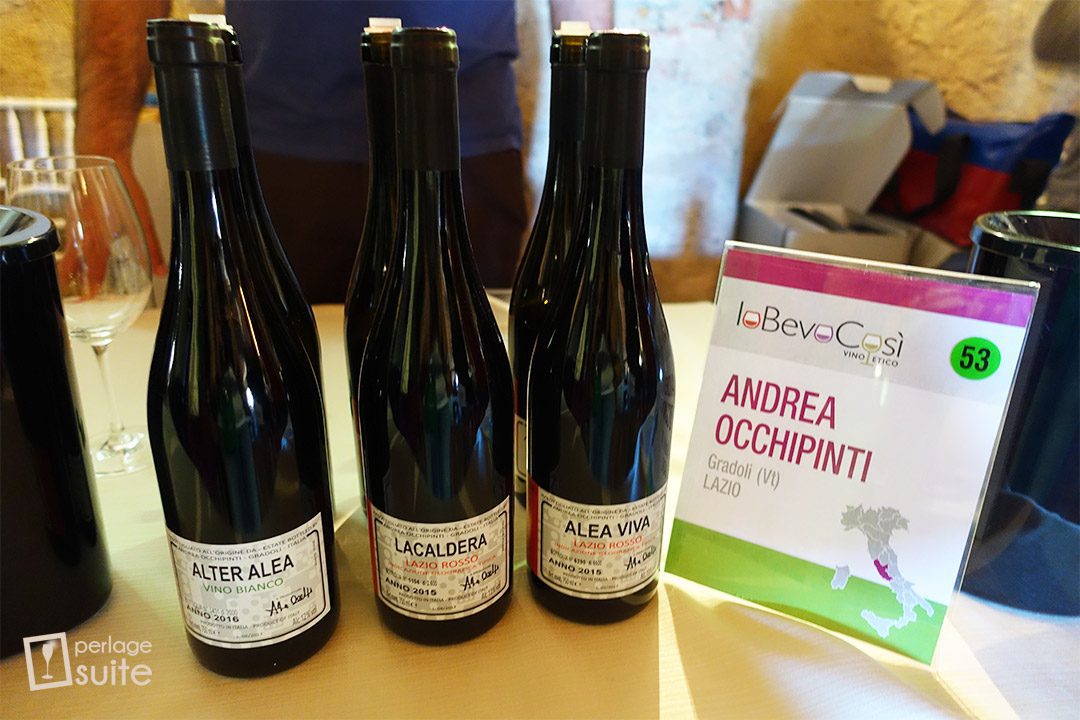 Lunch on the grass
The title is very Manet, but in reality no rowers on the horizon, just a riot of winelovers! <3 I really enjoyed this delicious fried pizza eaten sitting on the grass with Annabella and her baby. On such a beautiful day, nothing is more satisfying for me than enjoying good food with good company in the midst of nature. Besides, this fried pizza was really good, the pasta seemed to almost melt in your mouth and was not greasy at all. The fiordatte was of good quality and the anchovies (which I love) looked great! Annabella took the Piedmontese burger from the other stand, and her plate also looked beautiful (the portion was almost too large!). In general, a note of merit goes to the organization for having put a refreshment qualitatively above the average.
And dinner? Trattoria Pegaso from Adriano and Simone Liloni
Since I promised to Adriano Liloni, the "subversive of taste" owner of the Trattoria Pegaso in Gardone Riviera to dine with him, I left at 18 pm for Lake Garda! And what is not done for a greedy friendship? Adriano's nephew, Simone, is certainly the most passionate and cultured "non sommelier" of wine I have ever known! Perhaps a bit closed to innovative and commercial wine projects, but with a really interesting tasting capacity to be explored. He made me taste a classic method sparkling wine that I did not know, namely theExtra Brut Millesimato by Lazzari, a company from Capriano del Colle.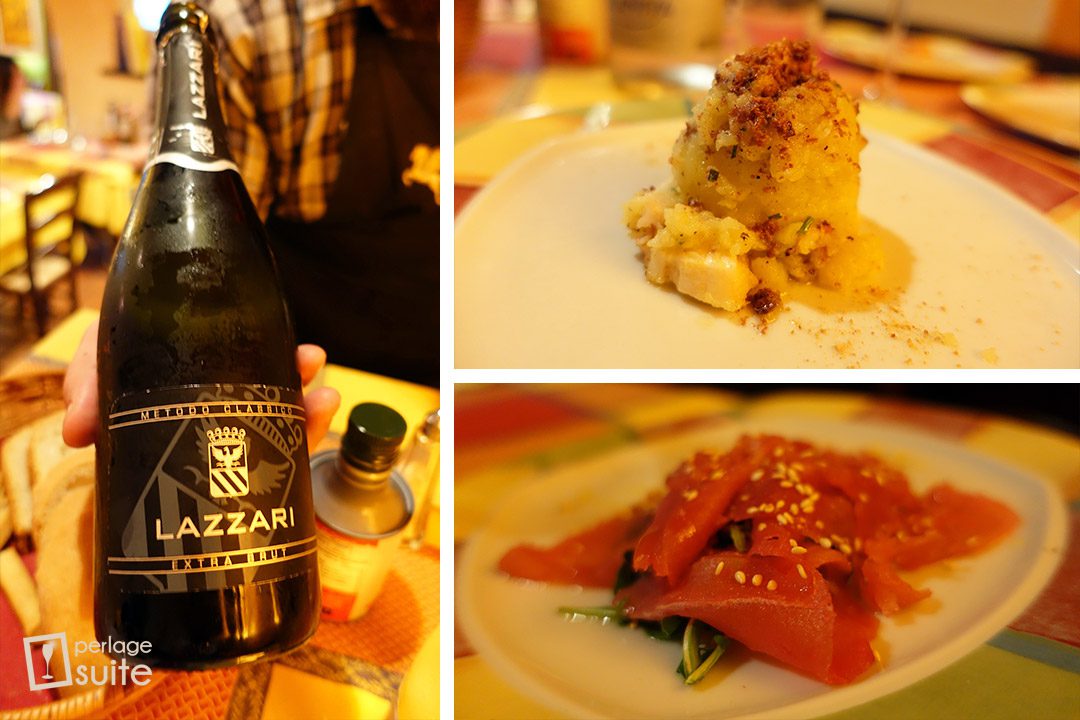 In this regard, I take this opportunity to inform you that this Sunday the Wine Tourism Movement organized "Open cellars"In Lombardy. Here you will find the member companies and the program reserved for #winelovers. So I recommend to all the wine lovers in the area to take a trip to discover this bubble, because it is really worth it. It has notes of saffron so intense that it steals the show from a Sauternes of Barsac! I don't know if it's the particular vintage… but I just have to go and see Lazzari soon to find out 😉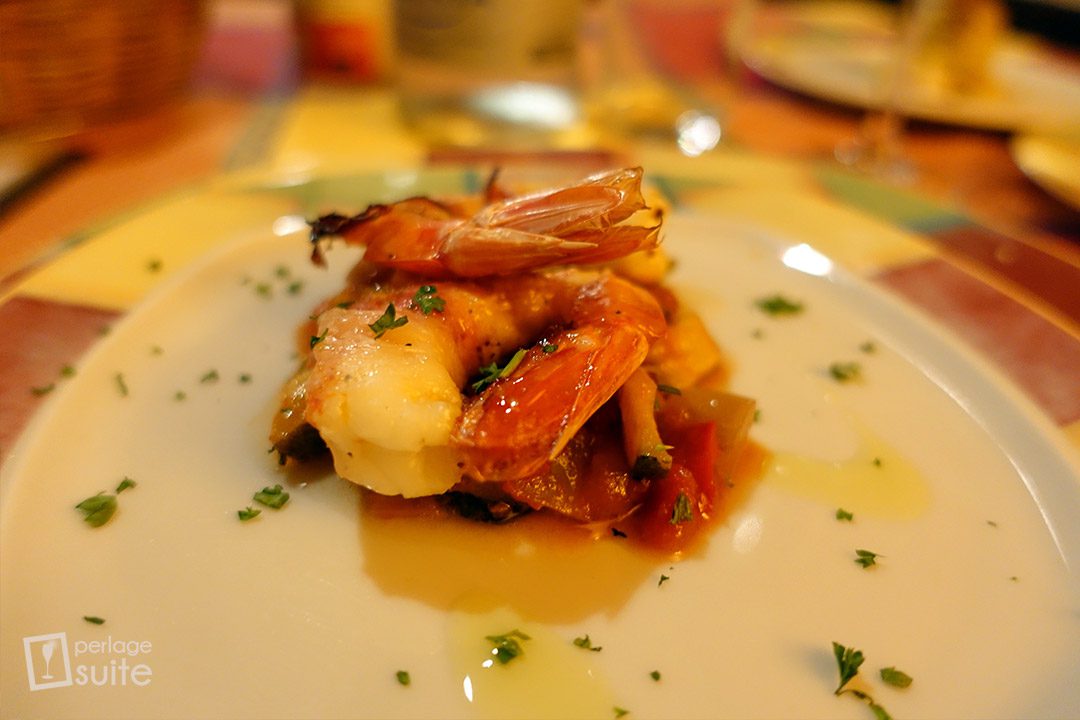 Since I was a guest I left (as I almost always do) to the "landlord" the choice of bringing me what he considers his specialties! Adriano, as a good host, limited himself to asking me only "meat or fish", but even here I let him do it because I eat everything ... except Brussels sprouts! Well maybe not even a cockroach I would eat it, but luckily in Italy they are not eaten yet even if it is rumored to be the food of the future! However I would say that Adriano's cuisine is simple, homely from those houses where you eat well, with genuine flavors and really tasty combinations! The appetizers were all very pleasant, but my favorite was the shrimp wrapped in bacon with barley and caponatina (if I have a suggestion I would cut the vegetables into slightly smaller chunks to allow the flavors to blend even better). The paccheri with snapper, black cabbage and confit cherry tomatoes had a very pleasant oil and taste, although I prefer the pasta "risottata" with starch that makes the famous cream!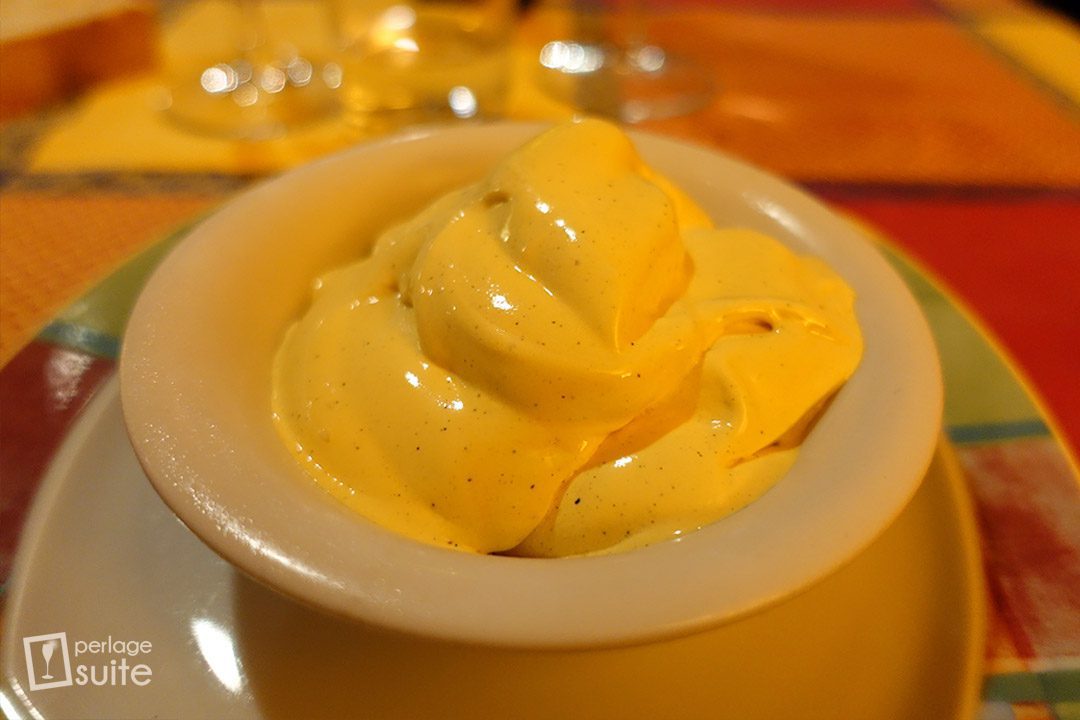 I want to emphasize the goodness of this homemade vanilla ice cream. I still have in my mouth the spectacular taste of a very high quality vanilla, for a rich cream with a delicious texture. I hope Adriano will make me a demijohn on 6 June, when I will eat the famous Brescia spit for the first time in honor of the presentation of the screenplay for his new film! Actually no I'm on a diet ... let's just taste it 😀 Thanks Adriano for the invitation and everyone for the beautiful day!
Cheers <3
Chiara
PS For all the photos in this article I thank UniversoFoto.it for the supply of Sony RX100M4... it's really a gem!

PPS A last thanks to Leoni Alfredo from Top Wine for letting me taste some interesting wine, but above all a cheese so wonderful that I will always remember: the Montebole di Marco Bernini! Defined by Identità Golose the alchemist casearo, this cheese was enough for me to understand that I absolutely have to go for a walk in the Tortona to meet him to taste something!