The wine Lugana DOC owes its success also to its incredible geographical location: it is produced in Sirmione on Lake Garda. Processed by turbiana grapesalso called Trebbiano di Luganais a white wine suitable for long evolution in the bottle. In my experience, there are two styles of Lugana: one that is more vertical and acidic - sometimes reminiscent of certain German rieslings - and one that is fatter and more voluminous. In this regard, I invite you to read this article from a beautiful Lugan Masterclassa I participated in, where the 'Austrian riesling style' of Cascina Maddalena and the German riesling style of Marangona stood out.
On the website of the Consorzio Tutela Lugana DOC you can find a lot of information about this wine and I invite you to consult it. For us wine enthusiasts, it is interesting to know that this beautiful area is divided into two zones:
The first is wide and flat and extends horizontally along the hinterland between Desenzano, Sirmione, part of the municipality of Pozzolengo and Peschiera. The beating heart of the denomination, between Rovizza and Lugana di Sirmione, hamlets that are the repositories of the more 'lacustrine' and mineral style of Lugana, lies its historical and elective areas. In the Veneto part of Lugana, in the single municipality of Peschiera del Garda, lies one of the most interesting sub-zones, that of San Benedetto di Luganaa true 'cru' of the appellation.
The second is hilly and stretches from the famous Monumental Tower of San Martino della Battaglia along the Pozzolengo and Lonato routes. Here, the gentle hills - which do not exceed 130 m above sea level - have moraine soils with sandier clays and loose gravel. The result is wines that are less mineral, with a more powerful acidic shoulder and lots of 'volume'.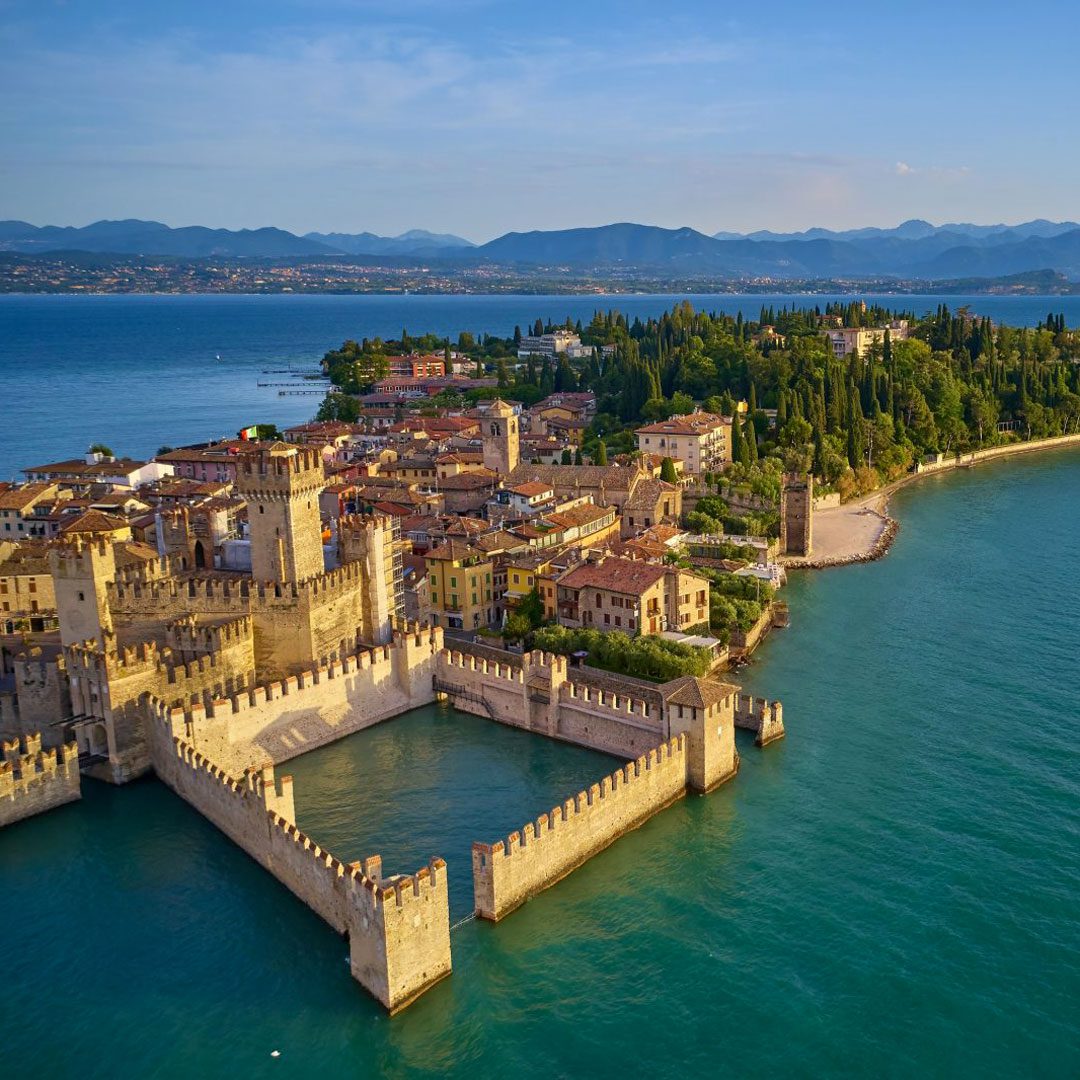 A wine box as a festive gift?
With great foresight, the Lugana Consortium offers beautiful wine box to make the Christmas presents and holidays in general (I appreciate them even if you give them to me for the Epiphany, huh! 😄). The Lugana CheersBox are 13 and each includes two bottles of wine and a selection of typical products of Lake GardaThey are priced between €35 and €85 including postage. In my opinion, they are perfect as a gift for the host when you present yourself as a guest at a lunch or dinner. Each box contains a "Lugana Gift"which can be a selection of articles for sommeliers and enthusiasts (corks, anti-drip, corkscrews...) or the band to maintain the temperature, which is very useful if you keep it in the freezer as I do because it doesn't get wet and doesn't ruin the label.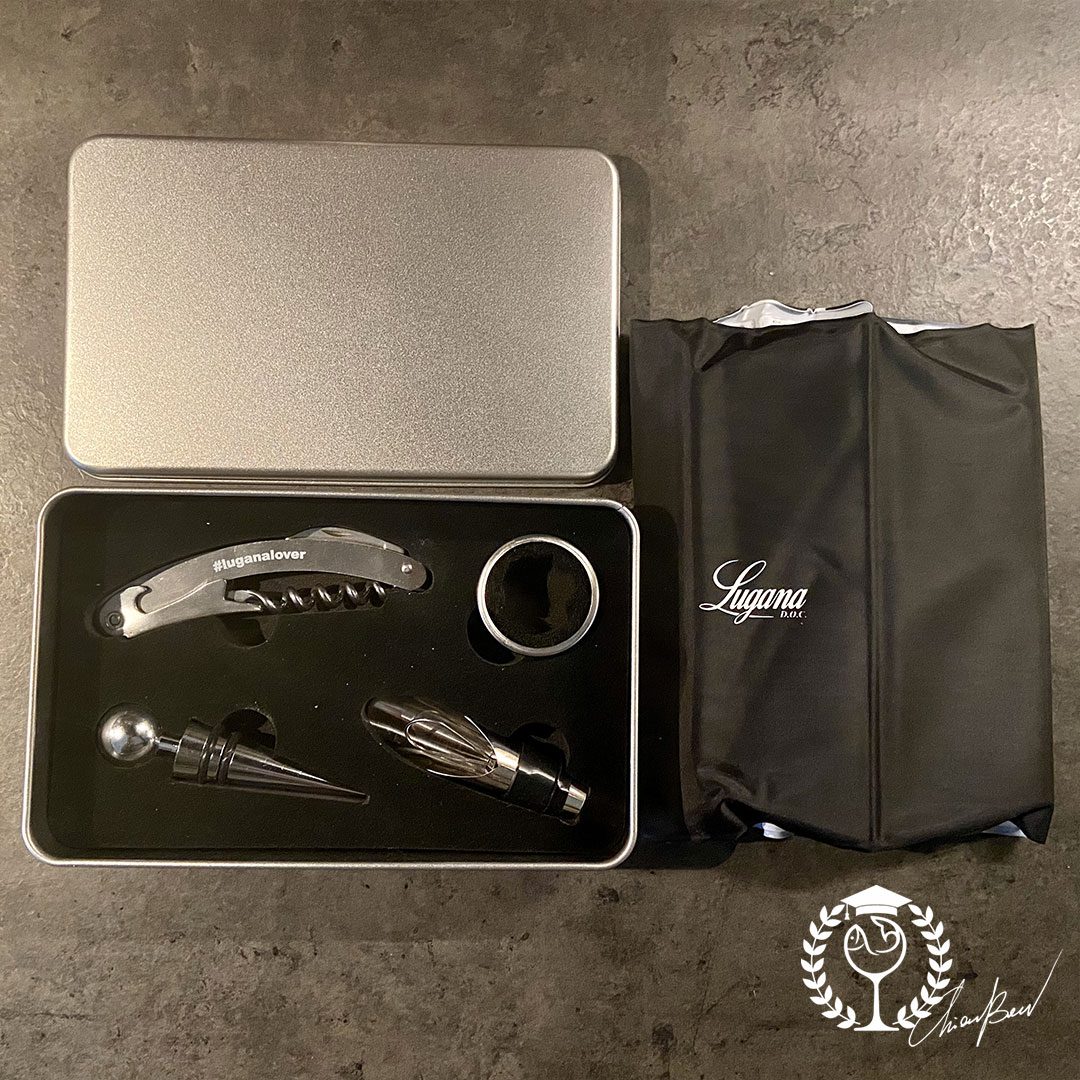 At this point, I want to share with you the tastings of some of the boxes!
Subscribe to my newsletter or scroll down the page to read about tastings! 😉
Lugana DOC 2020, Valetti - Bardolino (BS)
It is bright straw yellow in colour with greenish highlights at the edges. Consistent. The nose is delicate, complex and fine with notes of acacia honey, hibiscus flowers, fresh almonds and white tea, a hint of camphor. In the mouth it is consistent, with a taste that is enriched with a hint of apricot, rose flowers and lemon peel, warm, savoury and structured. Long floral and almondy finish.
Beautiful label, it is a perfect wine to make a good impression. If you give it as a gift to a sommelier, suggest that he keep it for a couple more years before drinking it: it will be a little gem that will enhance his cellar. This bottle is also perfect for an impatient winelover: it will accompany an aperitif or a fish dinner with refined discretion!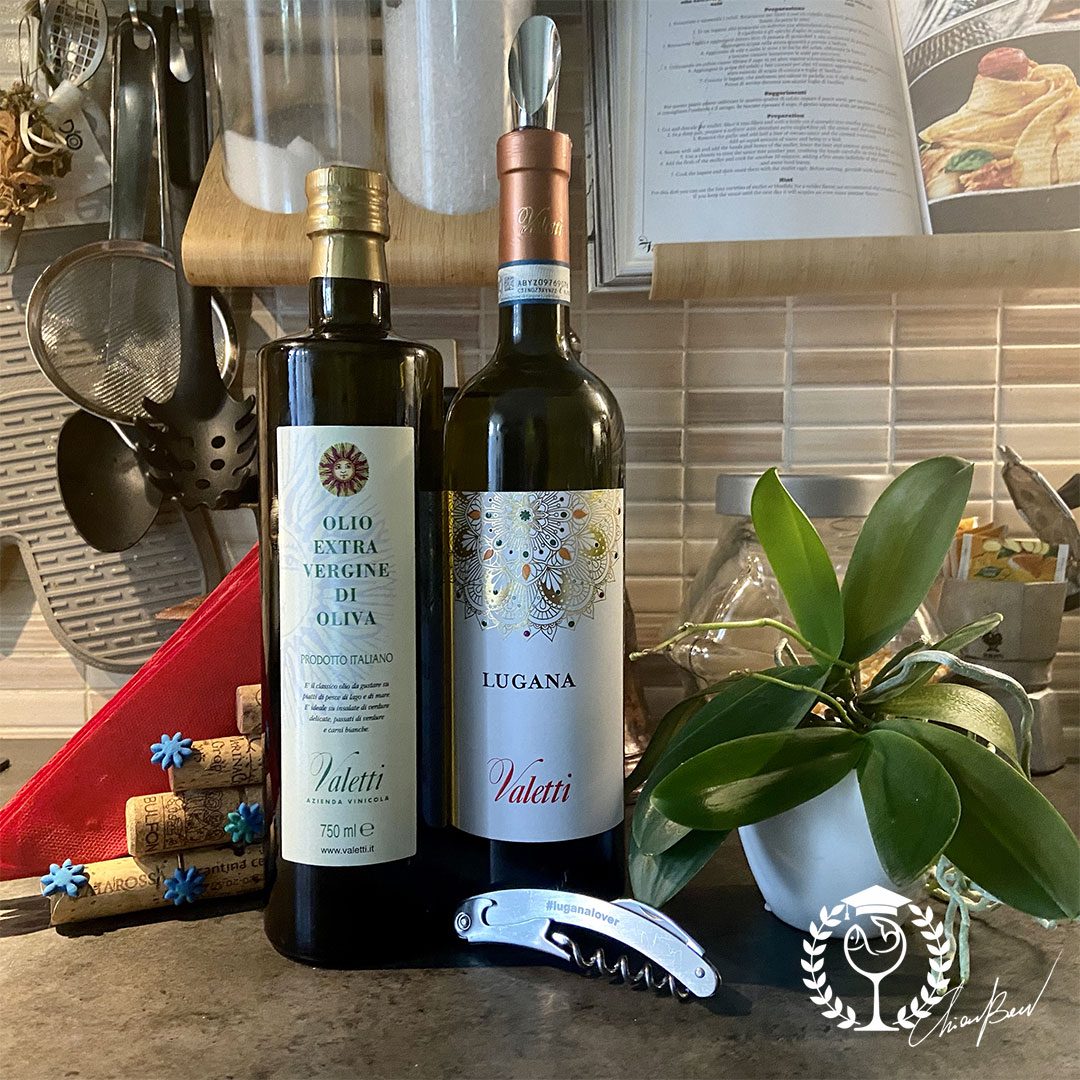 Lugana D O C 2019 Etichetta Oro, Tognazzi - Peschiera del Garda (BS)
It is bright, fairly deep straw yellow, with greenish hues. Consistent. You can see a few small bubbles here and there that disappear after about ten minutes in the glass. A very small defect in the visual examination that does not detract from its organoleptic characteristics. The nose is quite complex, with notes of sugared almond, sage and rennet apple. In the mouth, it acquires notes of pear, but has a pseudo-caloricity that is a little abundant for my taste, despite the positive effect of the glycerol, which confers a nice softness to the palate and a very pleasant savouriness. Long saline finish. A ready-to-drink wine, to be drunk throughout a meal and paired mainly with white meats.
Find out more about the Lugana Cheers Box Tognazzi here. PS... the limoncino is a sight to behold!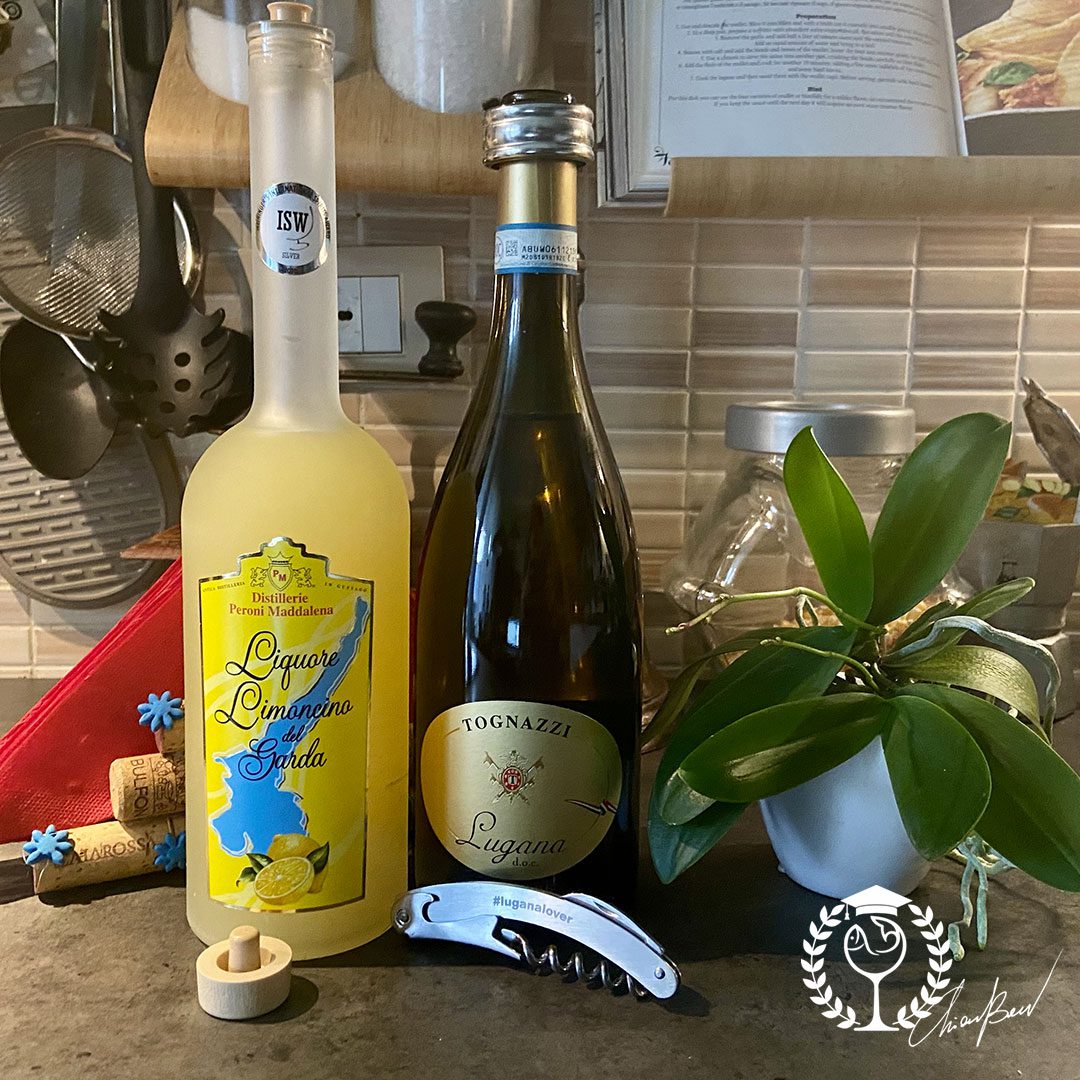 Lugana DOP 2019, Conti Ceresa - Pozzolengo (BS)
It is bright greenish yellow and consistent. [You can see a few small bubbles here and there which disappear after about ten minutes in the glass, a symptom of a small alcoholic refermentation in the bottle]. The nose is very very delicate, quite complex and pleasant with notes of white peach, acacia honey, lemon peel and wild flowers. In the mouth it is a little fizzy. However fresh and balanced, I trust to taste an intact bottle again to appreciate it as it deserves.
Find out more about the Lugana Cheers Box Ceresa here.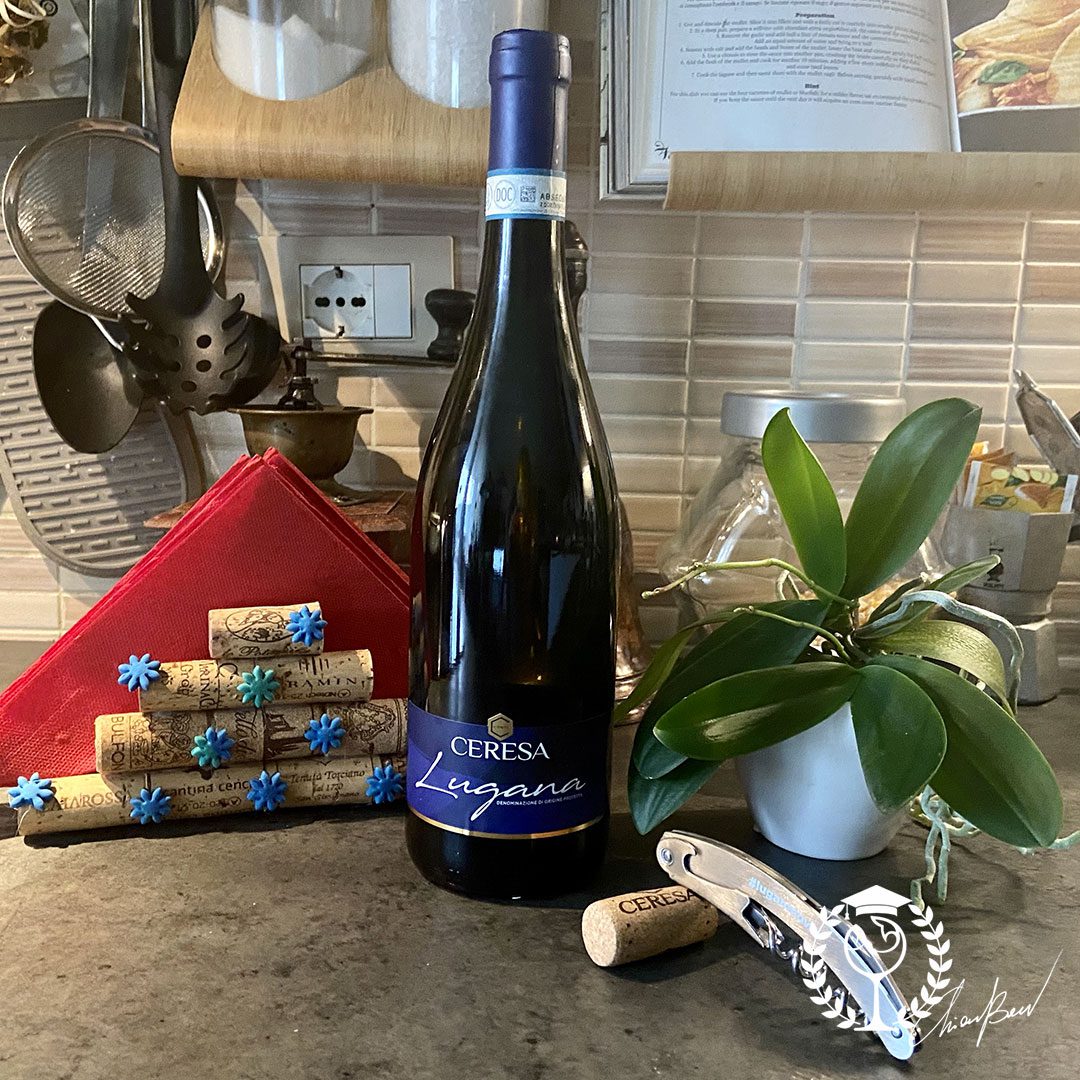 "Adele" Lugana Riserva DOC 2019, Sgreva - Sirmione (BS)
It is straw yellow with green-gold highlights, brilliant and consistent. The nose is fine, complex and delicate with notes of herbs, spices, orange peel and yellow peach. In the mouth it is distinctive, consistent, well balanced, with a pronounced but not invasive pseudo-caloricity and good structure. Long apricot finish. Undoubtedly a meal wine, perfect to accompany orange duck or fresh home-made pasta with farmyard animal sauces.
Find out more about Lugana Cheers Box Sgreva here.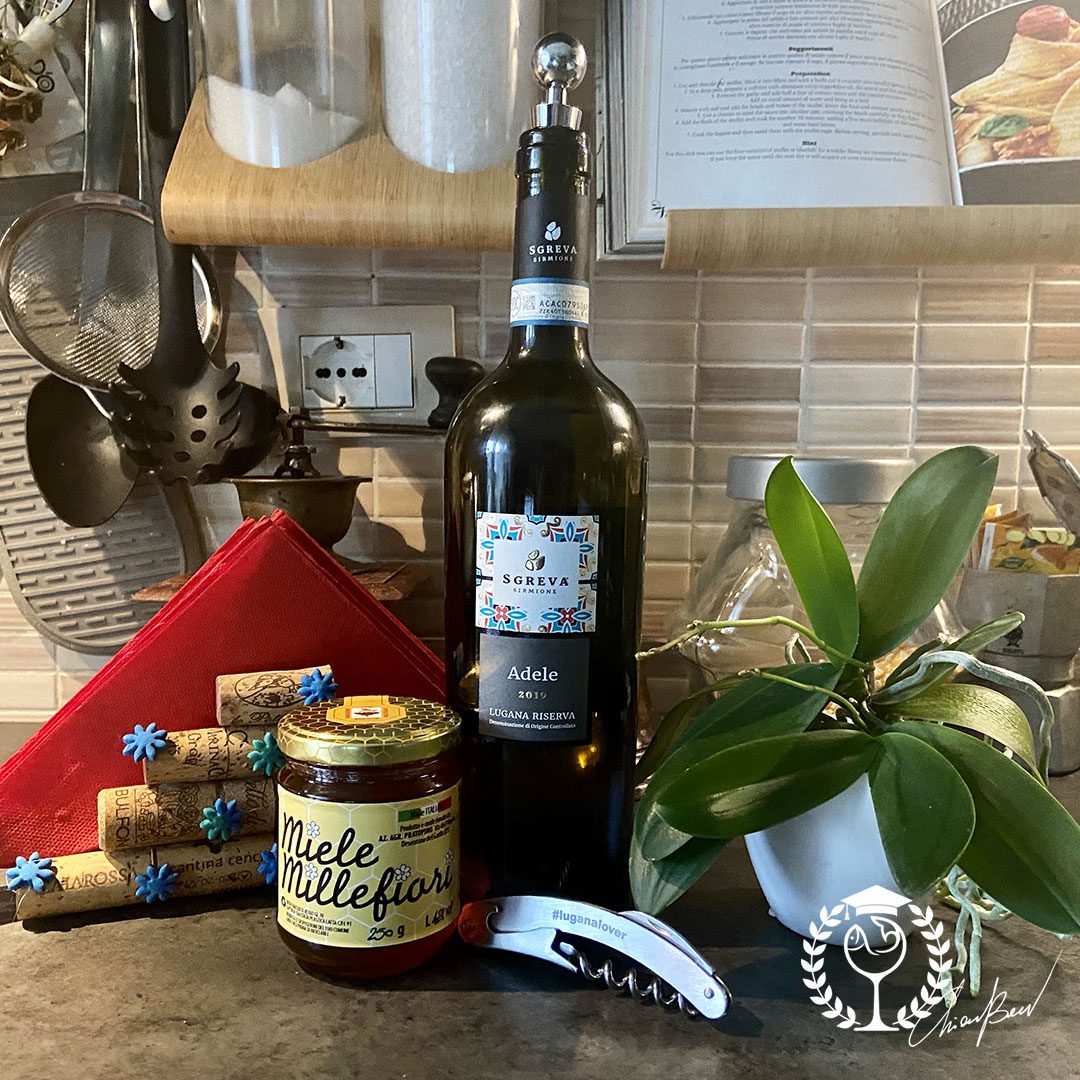 Lugana Spumante DOC, Malavasi - Sirmione (BS)
This is the only bottle I have not opened today. This magnum bottle of sparkling wine asked me to open it on New Year's Eve... and how can you blame her? So to know my tasting you'll have to wait for the first article of 2022... 😉