I have been to Moscato Wine Fest 2021 now a month ago and I have been absent from the blog for a while, but I am a justified absentee because I am spending the whole month of August completing the third edition of my book "How to become a Sommelier"Which, I anticipate, will leave you speechless! 🤩 So here I am today to write you about another great Go Wine event I attended and to point out some labels that I particularly liked. And since it was an event dedicated to Muscat, I will focus on telling you why this grape is so special through the wines I liked the most (in order of tasting). And as always I have tasted them all! 😉
In the meantime, speaking of Muscat grape means little, apart from framing a certainly aromatic grape. Among the white grape varieties we find the white muscat, Muscat of Terracina, yellow muscat and Muscat Ottonel. Among the black grape varieties we find the Muscat of Hamburg, Manzoni Moscato, Moscato di Scanzo and black Muscat from Acqui. And then we also have a pink grape variety, the pink Muscat. Now that I think about it, I believe that most of my favorite wines are made from these grape varieties. The Moscato di Scanzo from Francesca Pagnoncelli,Misunderstood of Ca 'ed Curen (white muscat vinified dry), theEcstasy in Harmony Pas Dosé by Franco di Filippo (real Moscato di Trani passito vinified with the classic method) ... maybe because I'm a great enthusiast of oysters (by the way, you know that it is precisely with this article on oysters that I won the Millésima Blog Awards as the best wine blogger in Europe in the category of food and wine pairing) and anchovies in butter?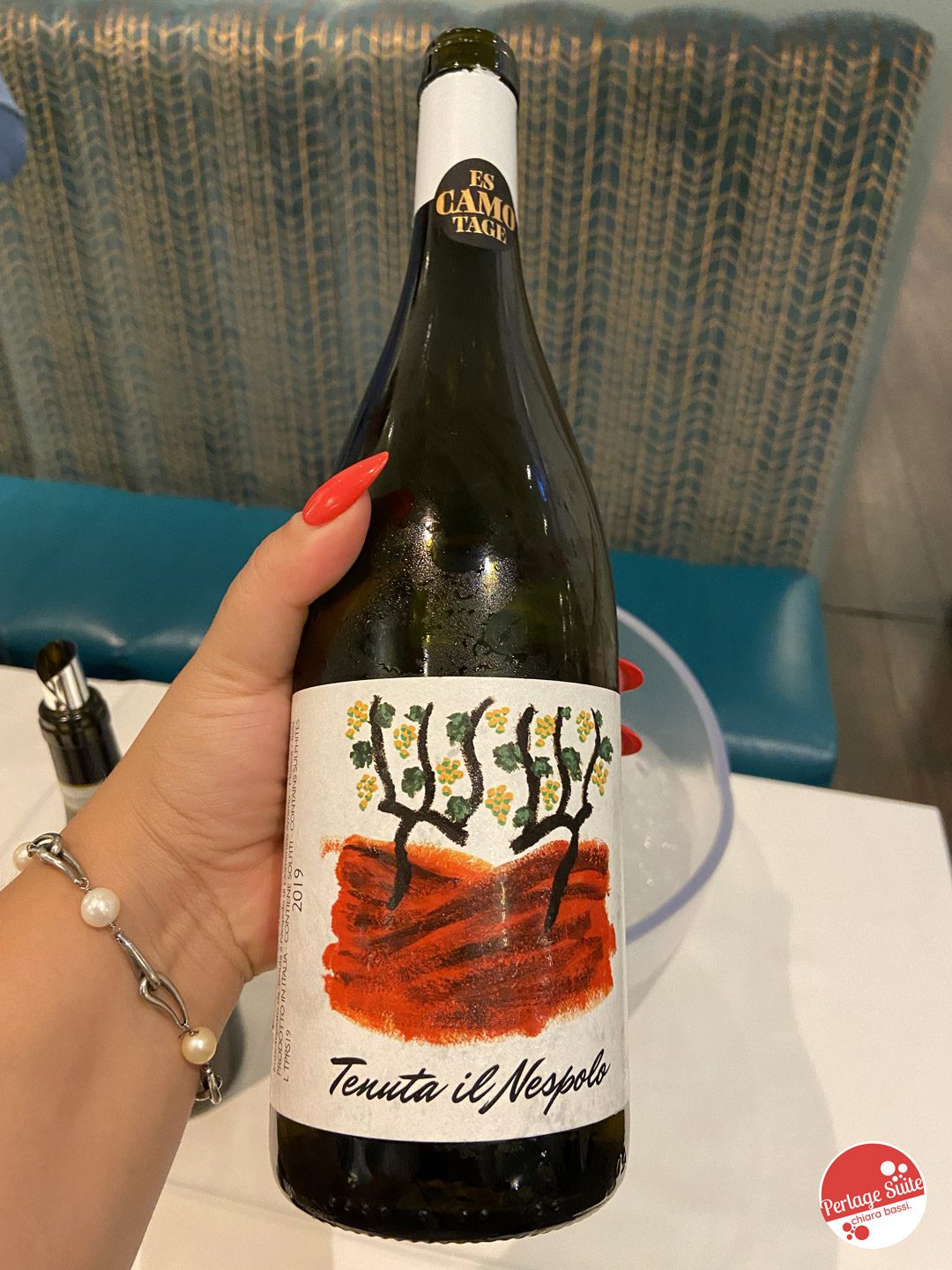 Moscato Temperss 2019, Tenuta Il Nespolo
The first wine I tell you about is a delicious dry muscat. It has a beautiful bright straw yellow color with greenish reflections. Very pleasant nose with notes of aromatic herbs, apricot, brown sugar and white peach. In the mouth it is harmonious, very fresh, distinctive and consistent. Very pleasant to drink with a round apricot finish.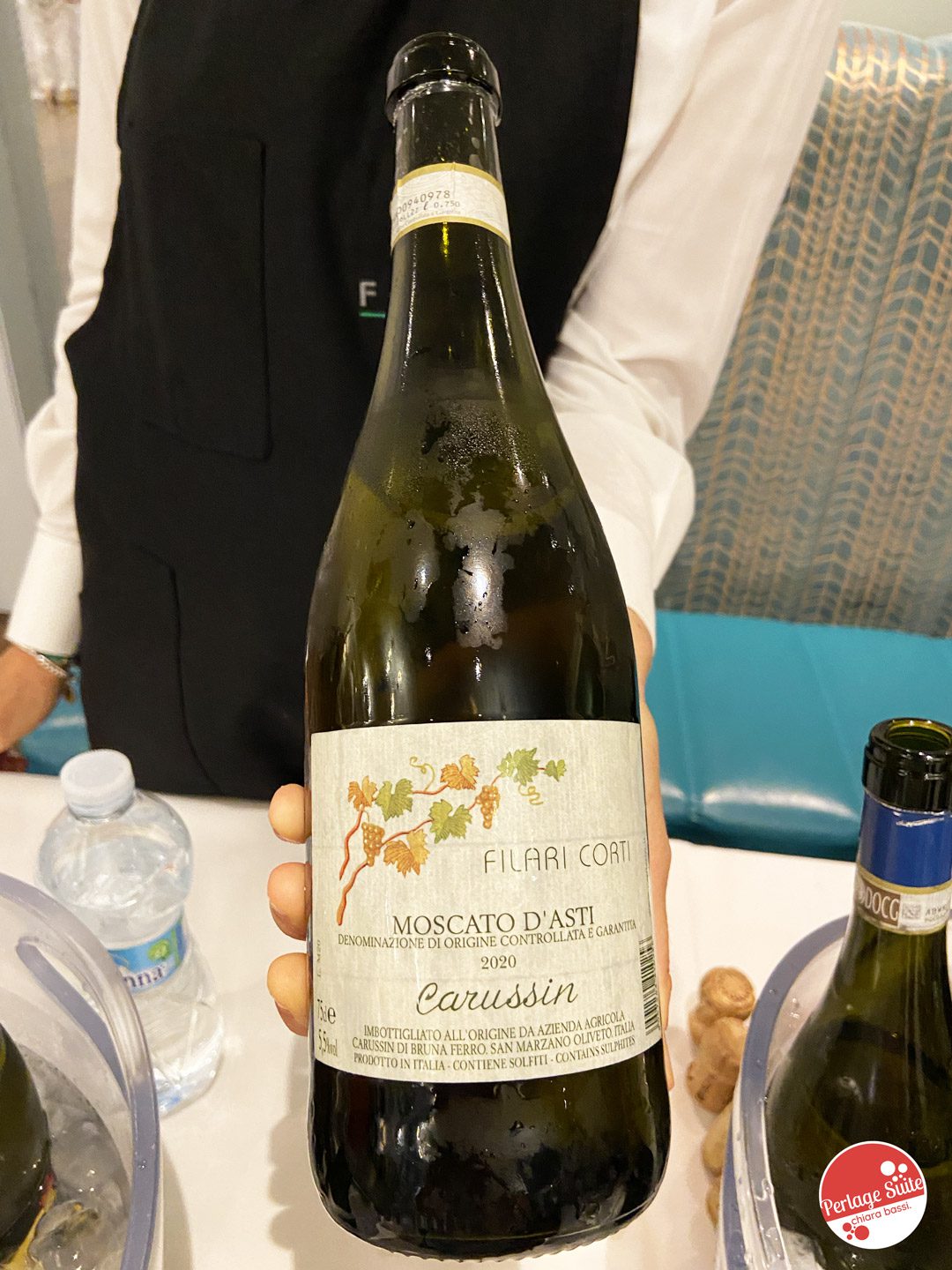 Moscato d'Asti DOCG 2020 "Filari Corti", Carussin
I tasted all the Moscato d'Asti DOCGs and there were several, some really good like Gianni Doglia's or Casera's… but this Filari Corti really stole my heart. Classic pale straw yellow color with very fine bubbles. A nose that I would recognize among a thousand, with intense notes of brown sugar, pear, mint, linden honey… delicious! In the mouth it is harmonious, very fresh and characteristic. Very pleasant to drink with a round finish that fades into delicate hints of apricot.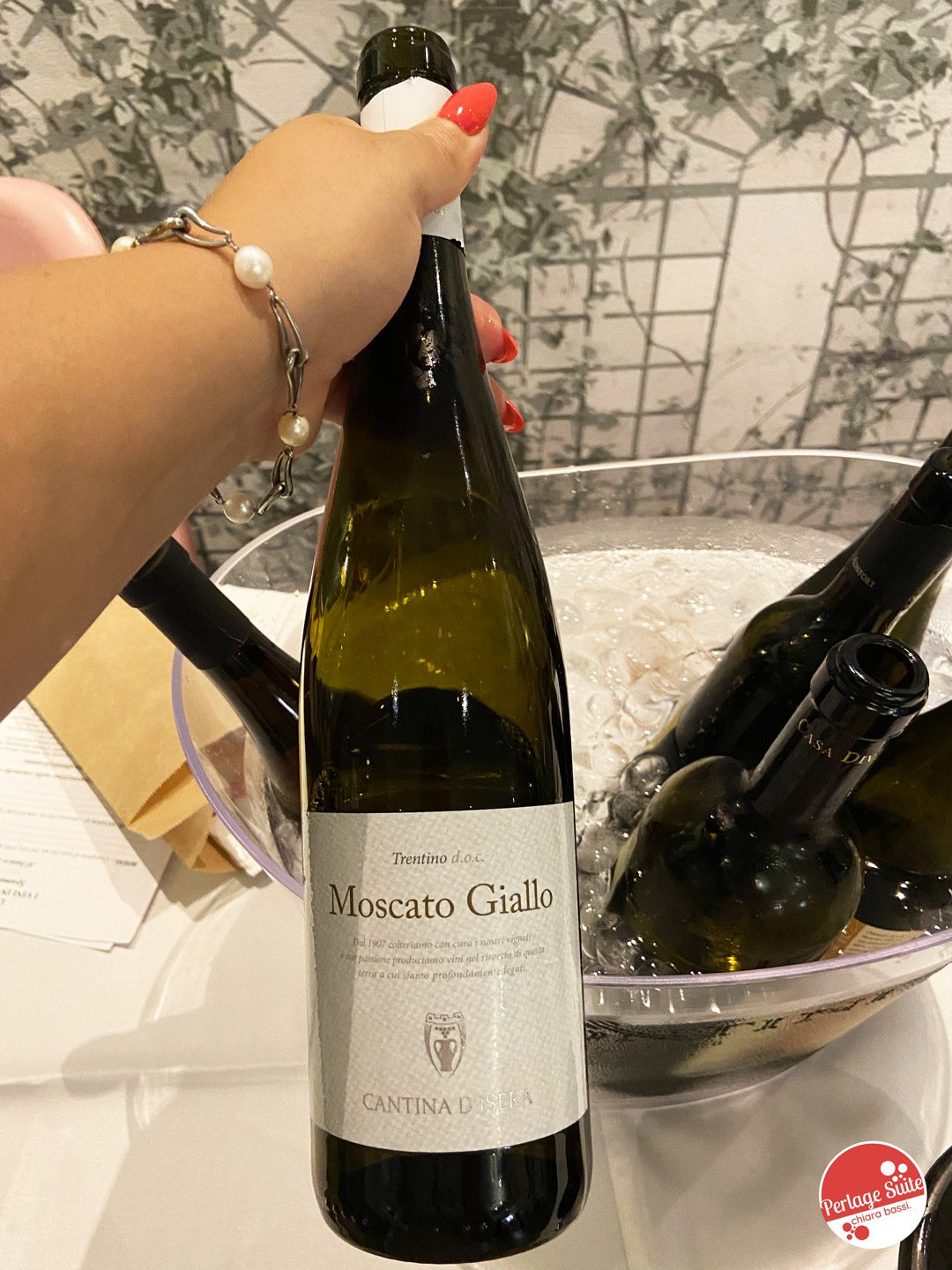 Moscato Giallo Trentino DOC 2019, Isera Winery
It has a beautiful bright straw yellow color with greenish reflections at the edges. Very good nose, characteristic of Muscat, with many aromatic herbs, ripe pear, lime blossom. In the mouth it is balanced with a beautiful structure that facilitates pairing with fish, shellfish and vegetables throughout the meal.
Moscato Giallo 2018 IGP Lazio, Divine Providence House
One of the wines for tasting that surprised me the most. A completely different style, already revealed by the intense golden yellow color. The nose is distinctive, with notes of camphor and ripe apricot. In the mouth it is fat, slightly oxidized, pleasant and balanced. Excellent structure and long finish.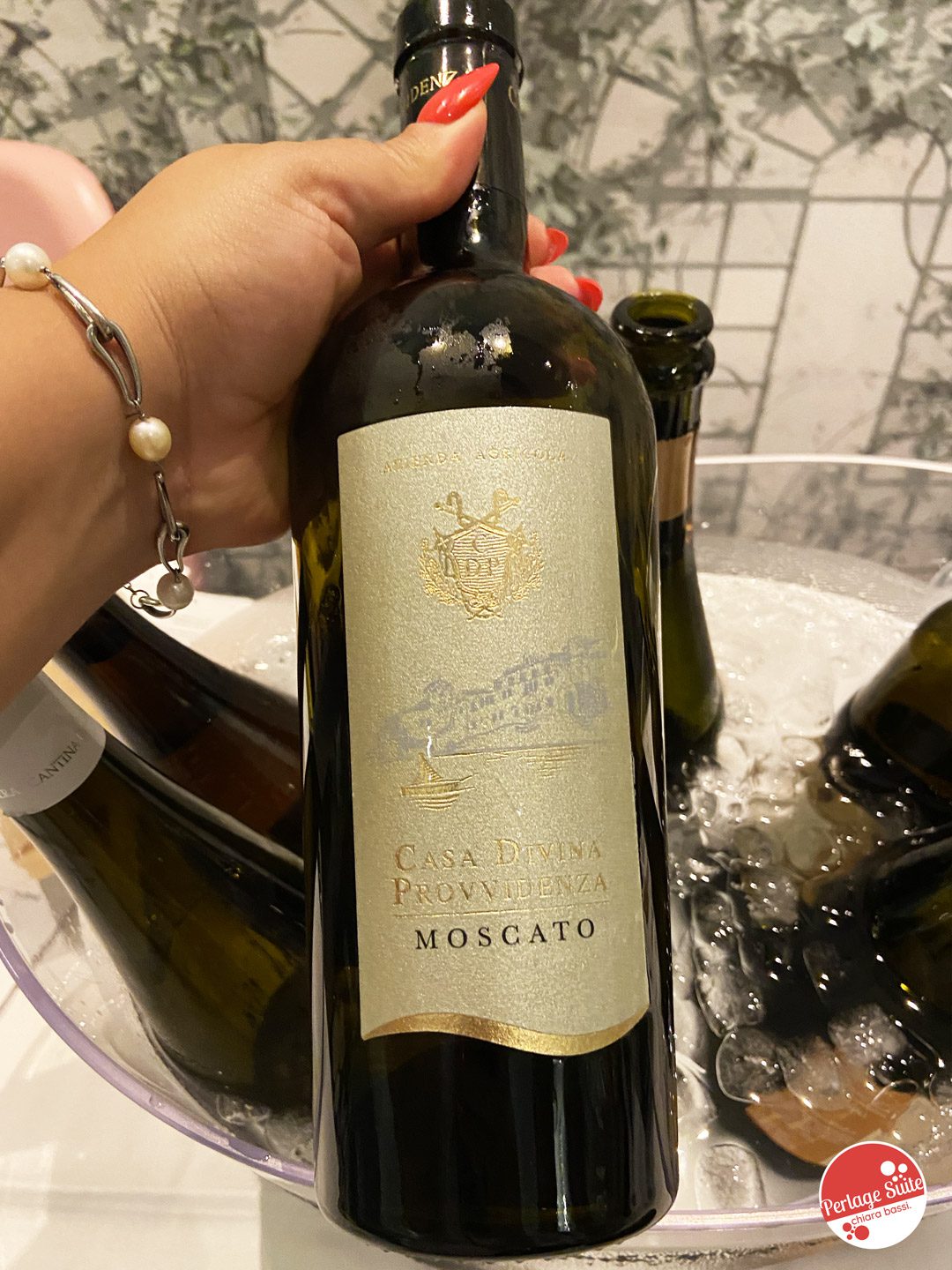 Moscato Secco Veneto IGT "Ca 'Suppiej" 2019, San Nazario
A very particular style for this white Veneto Muscat. It has a beautiful straw yellow with golden reflections, consistent. The nose is really good with notes of ripe yellow pulp fruit, dandelion flowers, yeast, juniper, candied lemon peel. In the mouth it is consistent, fresh, distinctive, pleasant and with a delicious almond finish.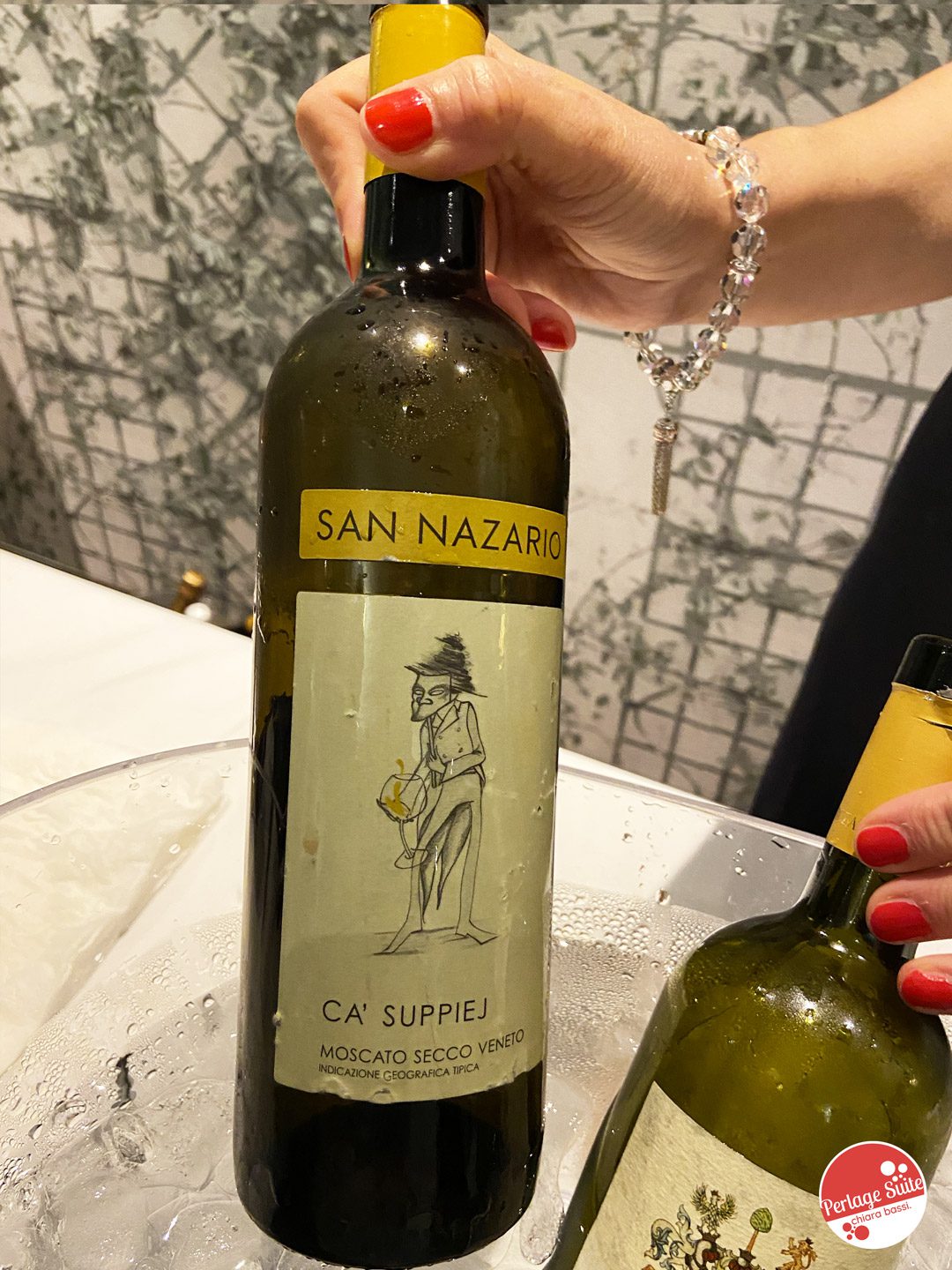 Moscadello di Montalcino DOC Late Harvest "Pascena" 2015, Col d'Orcia
I visited this splendid winery in February 2015 on the occasion of Benvenuto Brunello, a splendid event that I visited with my friend and fellow sommelier Andrea (if you want to read the article you can find it HERE and be patient for the form that this blog was really in its infancy ...).
I had already had the opportunity to fall in love with this wine and this vintage was a confirmation. It has a nice bright and consistent golden yellow. The nose is pleasantly balsamic with notes of apricot, cedar and candied pear. In the mouth it is consistent, intense, elegant, mineral and with a long finish.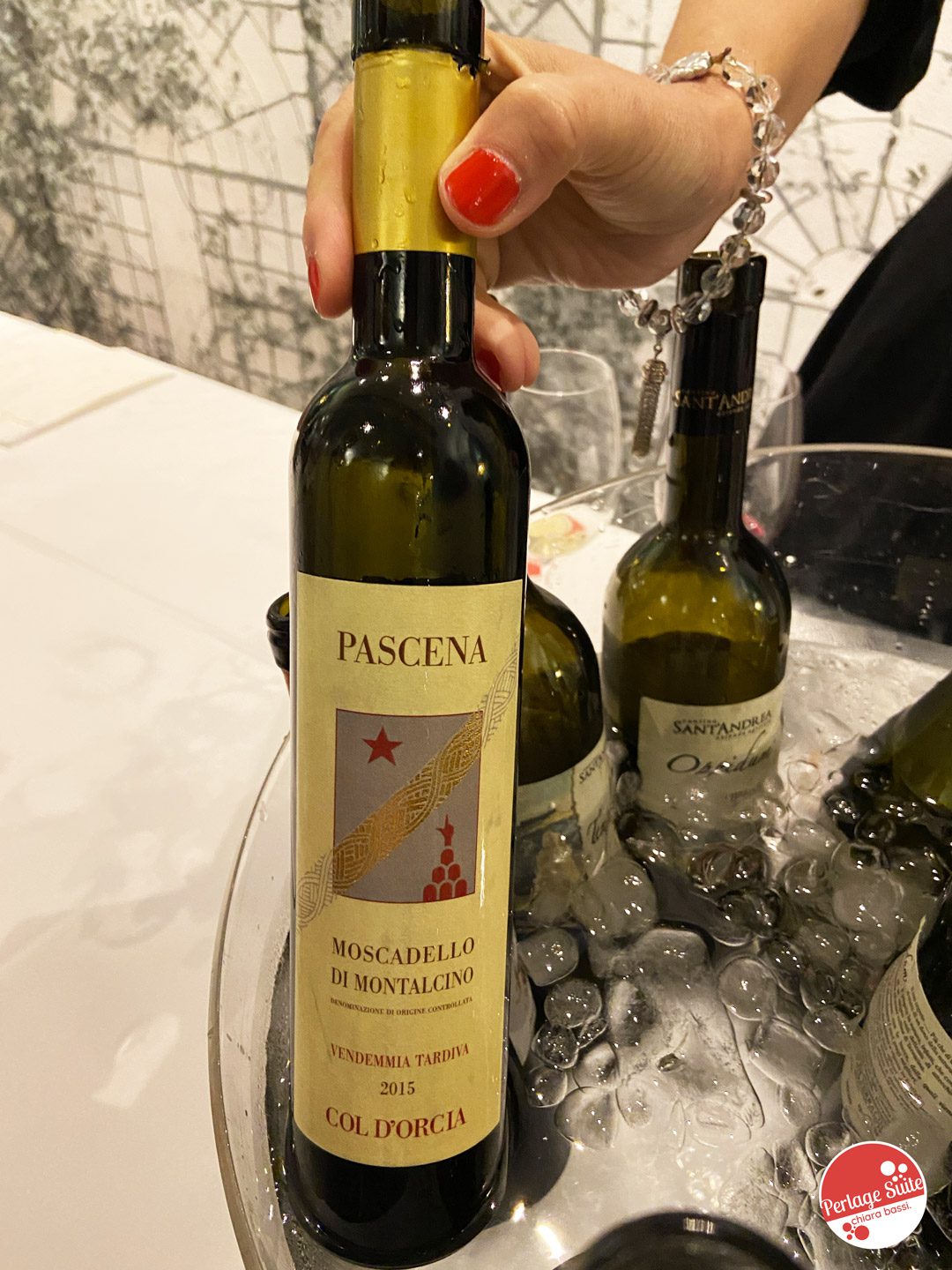 Moscato del Molise DOC "Apianae" 2017, Di Majo Norante
The latest battery of southern muscatel thrilled me. Of all three in particular: Piani di Tufara Moscato di Trani Natural Sweet, Terre Siciliane IGP Moscato Heritage fortified wine by Francesco Intorcia & Figli (speaking of which, do you know that I conducted a splendid tasting on Marsala? HERE the article on Marsala Magic Tour 2018 On that occasion I fell in love with Francesco Intorcia's Vergine Riserva Vintage 1980 Heritage!) And this Molise wine that really struck me!
Apianae is a particular muscat. It has a beautiful bright color between gold and amber, consistent. On the nose there are intense notes of orange blossom, dried apricot, date, lime honey, violet and rhubarb. In the mouth it is coherent, opulent, fresh, with a really well-dosed sugar and a long finish almost marsala. I would have eaten a foie gras… 😍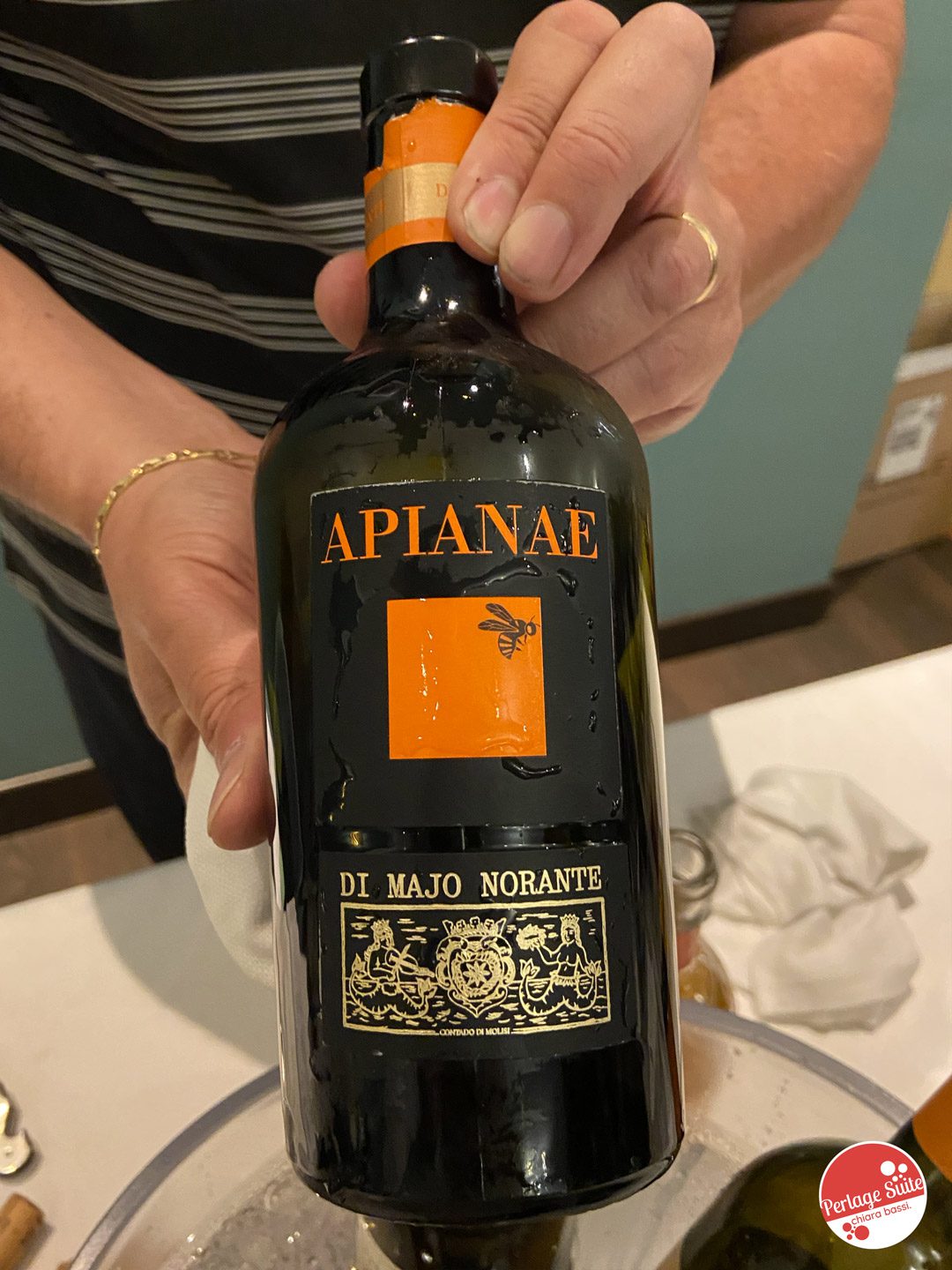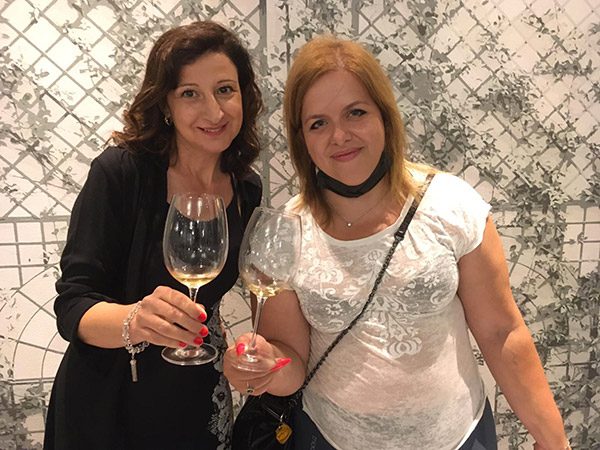 With this trip to the Italy of Moscato I believe I have given you very different expressions of this fascinating family of vines. Heartfelt thanks to Go Wine for this splendid tasting and it was a real pleasure to meet the president of this association who works superlatively both with the most noble denominations and with the so-called sons of a minor bacchus, the lawyer Massimo Corrado. It is also a pleasure to meet my colleague Lia Magistro. Hope to see you both soon! 🥳
Cheers
Chiara
PS Now you can buy my book or scroll the page to leave me a comment! I'm curious to know if you have any muscat to recommend… 🤩
How to become a sommelier
All my notes on wine and food in one book.
COMPLIMENTARY, only for those who buy my book on this blog, a copy of the First Collector's Edition of my Sparkling Wine Guide "500 Bubbles in 500", cover price € 25,30. [While stocks last]