Chiara Bassi, Wine Blogger & Wine Designer
Are you taking a sommelier course? In this wine blog you will find all my notes!

News from my wine blog ...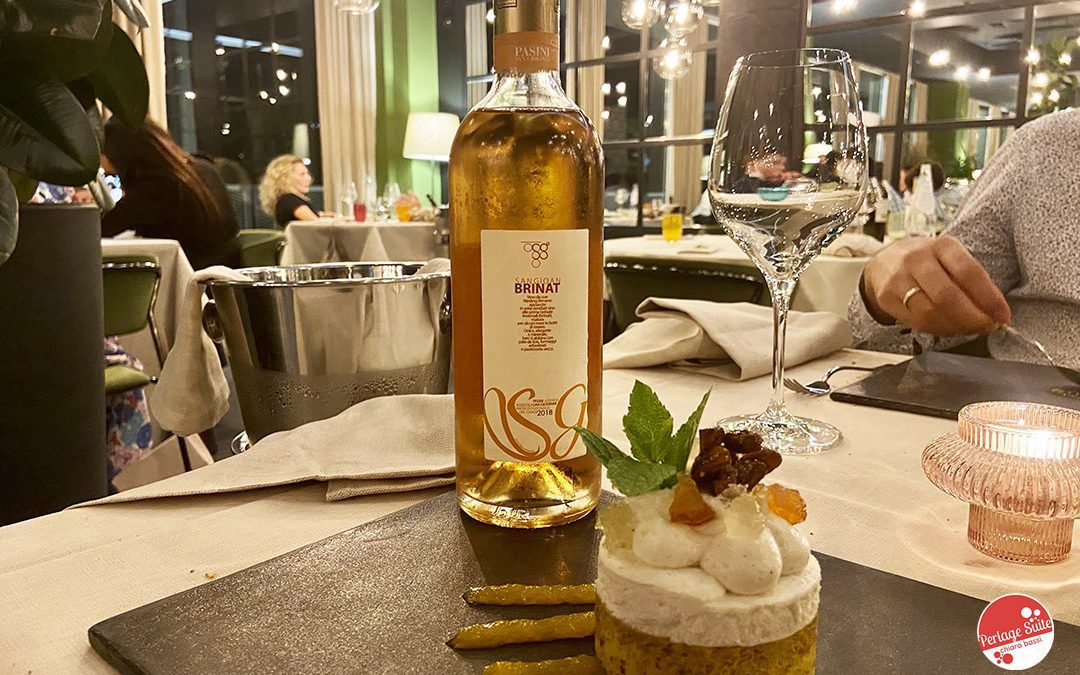 Friday evening, after months of seclusion for the writing of the new edition of my book, I decided to spend a special evening with my husband to celebrate ...
more
There are Chiara Bassi, author of Perlage Suite: Wine Blog Italian dedicated to wine, in particular to the teaching for aspiring sommeliers and sparkling wines.
Here you will find the best strategies to learn how to sell your wine in Italy and abroad, the notes to pass the AIS exam and become a sommelier and my personal opinions on wine events, wineries and the most interesting wines in Italy and Europe.
First time on the blog? IT STARTS FROM HERE!
Wine Designer
Are you a winery or a food & beverage operator? Do you want to communicate your wine and / or your company effectively?
I love your website, your e-commerce, your labels, your content and I position you on Google according to the highest SEO standards.
Wine Coach
You are enrolled in a sommelier course and must pass thesommelier exam or are you a winelovers who wants to study? Here you find my notes to study wine or to pass the AIS exam great!
I wrote a book "How to become a Sommelier: all my notes on wine and food"!
Book "Sommelier: the Illustrated Manual" Ed. 2021
All my notes on wine and food in one book. The manual is designed for all aspiring sommeliers, but it is also very useful for "already sommeliers" who want to revise, for winelovers who want to start giving concrete foundations to their passion and for sector operators who want to earn more by learning both managing the cellar of their restaurant and selling the right bottle to their customers.
III Edition: September 8, 2021 - 15,24 x 22,86 cm format, 544 black and white pages, ISBN 978-88-943070-6-1
II Edition: 1 December 2019 - format 16,5 x 24 cm, 430 black and white pages, ISBN 978-88-943070-8-5
I Edition: 31 October 2018, format 16,5 x 24 cm, 300 black and white pages - ISBN 978-88-943070-1-6
FOR FREE, ONLY FOR THOSE WHO BUY ON MY BLOG, A COPY OF MY SPARKLING WINES GUIDE "500 BOLLE IN 500" ED. 2018 [FROM COLLECTION]
Millésima Blog Awards Winner 2017: Watch the video!
This wine blog is dedicated to those who follow a sommelier course and is looking for some sommelier notes pdf to consult in print, which I am happy to have collected in this book which has sold thousands of copies, collecting many enthusiastic reviews from aspiring sommeliers and winelovers. If, on the other hand, you are looking for video courses dedicated to wine enthusiasts and Ho.Re.Ca. I invite you to wait for October 1st 2021, the day when I will launch my innovative startup! Curious? 😍 If you want to know more in advance and / or are looking for a startup to sponsor to take advantage of the tax breaks provided by the Recovery Plan send me an e-mail!