Il timorasso è un vitigno a bacca bianca coltivato in Piemonte.
Synonyms and clones
Synonyms: morasso, timorazza.
Timorasso: caratteristiche
... of the plant
Appearance: leaf media, cuneiforme, con tre o cinque lobi, seno peziolare aperto a U. La pagina superiore è glabra, di colore verde cupo e opaco. La pagina inferiore è lanugginosa e di colore verde bottiglia. Petiole lungo, mediamente grosso e con peli fitti.
Maturation: terza decade di settembre. Bunch grande, con due o tre ali, conico-piramidale, allungato, mediamente compatto. Grape abbastanza grosso di forma sferoide-ellissoide e regolare. Peel spessa e consistente, pruinosa e di colore verde-giallo. Pulp appena carnosa e succosa con succo incolore di sapore neutro.
Productivity: scarsa, ma è regolare in provincia di Alba.
Vigour: scarsa.
Resistance to adversity: resiste benissimo alle malattie crittogamiche e agli elementi meteorici.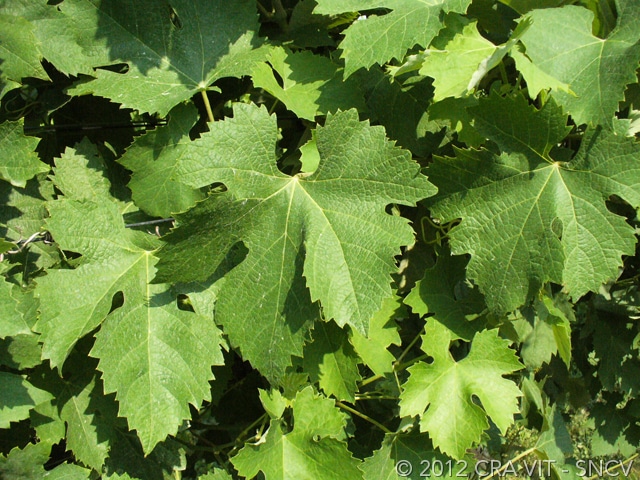 ... of wine produced
Visual examination: giallo paglierino intenso e brillante che vira al dorato.
Olfactory examination: da delicato a intenso, caratteristico, erbaceo, con note che vanno dalle erbe aromatiche ai fiori di campo.
Taste-olfactory examination: fresco, morbido, con una pseudocalorica un po' alta (va controllato), grande struttura, ottima bevibilità. Una sua qualità è la facilità di abbinamento.
Cultivation zones
Italy: (zone idonee) Lombardia, Piedmont.
World: nessuna.
Timorasso: vini italiani DOCG e DOC dove è ammesso
DOCG: nessuno.
DOC: Colli Tortonesi.
Sources:
© Ministry of Agricultural Food and Forestry Policies, National Catalogue of Vine Varieties.
© Bassi C., Sommelier: the illustrated manual, Cammeo DiVino, Monte Isola, 2022, pp. 179-180