Wine Searcher (or winesearcher) is the online wine search engine which, thanks to its daily news and wine encyclopaedia service, has managed to establish itself as a point of reference for wine professionals, sommeliers and winelovers. Wine Searcher has a database of over 13 million labels surveyed worldwidebetween wine producers and distributors. This database is dynamic, i.e. it grows daily and you too can add the wines you process or distribute through this module.
Wine Searcher: quality is taken very seriously
One thing I particularly like is the quality control which, while obviously having limitations on volumes of this type, is carried out daily both manually and with the help of automated procedures. The objective of this monitoring is to remove outdated, incorrect or misleading prices so that the user can locate and purchase the wine he is interested in at the best possible price.
However, a platform like Wine Searcher is extremely expensive and therefore requires sponsors to support it. That is why there is a two-tier service:
Free Wine Searcher
You can search for any wine, but the search is effective if and only if the wine is not on a sponsor's list. What does this mean? If the wine you are looking for is not offered by any sponsor you will actually see all the results of your search, but if the wine you are looking for is offered by a sponsor all the non-paying results will be blacked out. In the case of a wine listed by several sponsors these results will all be visible. However, sponsor results may not be the best for you, so I advise you not to use Wine Searcher for free if you are an enthusiast who buys a lot of wine every year or if you are a Ho.Re.Ca operator.
Wine Searcher PRO
With a annual subscription of 78 € you can search for any wine and see all the results, even of actors who have not paid. In addition, you have three exceptional services at your disposal if you are a professional. (1) You can monitor price trends for five years so that you know the best vintages, when to buy or when to sell and when a vintage runs out. (2) You can set up to 250 price alerts to find the best bargains. (3) You can search for a wine near you or in all the shops in the world. Another very interesting function of the PRO version is the possibility to calculate the updated sales value of your wine cellar (maximum 250 references). To register for Wine Searcher PRO you can visit this page.
If you have an online wine shop you can become a Wine Searcher sponsor by choosing the monthly plan that best suits the size of your business, i.e. based on the number of products you sell by visiting this other page. Now how about giving the form below a try?
If you liked this article subscribe to my newsletter or scroll down the page to find out who founded Wine Searcher!
In photos Martin Brown the founder of Wine Searcher.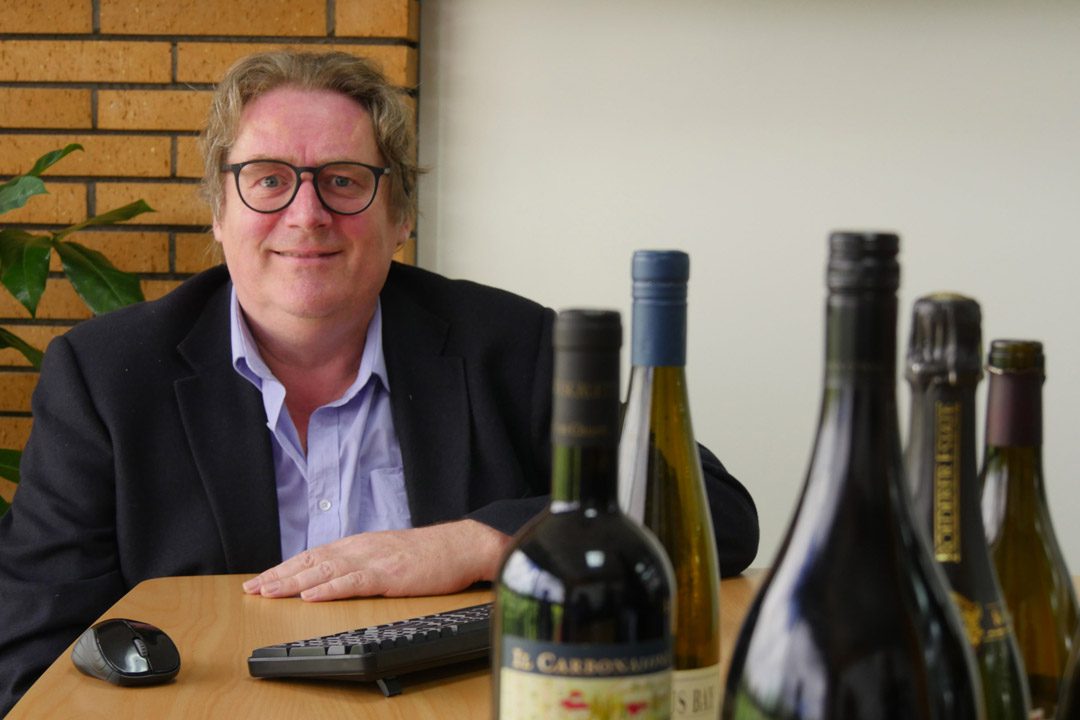 As always, I hope I have been helpful.
Cheers 🍷
Chiara