I have only been home one day this week and my life as a digital nomad (or wine blogger) has reached an all-time high! But there was one experience that I was particularly happy to do, partly because of who organised it, partly because I was in Conegliano for the first time! It took Umberto Cosmo of Bellenda and Cinzia Canzian of Le Vigne di Alice for manage to to visit the beautiful Prosecco hills during Blend 2019! I know, I know... it is no coincidence that this wine blog is called Perlage Suite and it is my study notebook and notes of my tastings of mostly sparkling wines... but I have never been a great friend of Prosecco and I have made no secret of it. Three Vinitaly's ago it was Cinzia who dismantled the prejudice I had towards this neglected and over-exploited denomination by letting me taste her marvellous whole PS. By the way, you do know that I adore whole sparkling wines, don't you?
In two days I have gathered so much material to tell you about and I have decided that the photos, just this once, will be worth a thousand words... that is why I have chosen so many to share with you.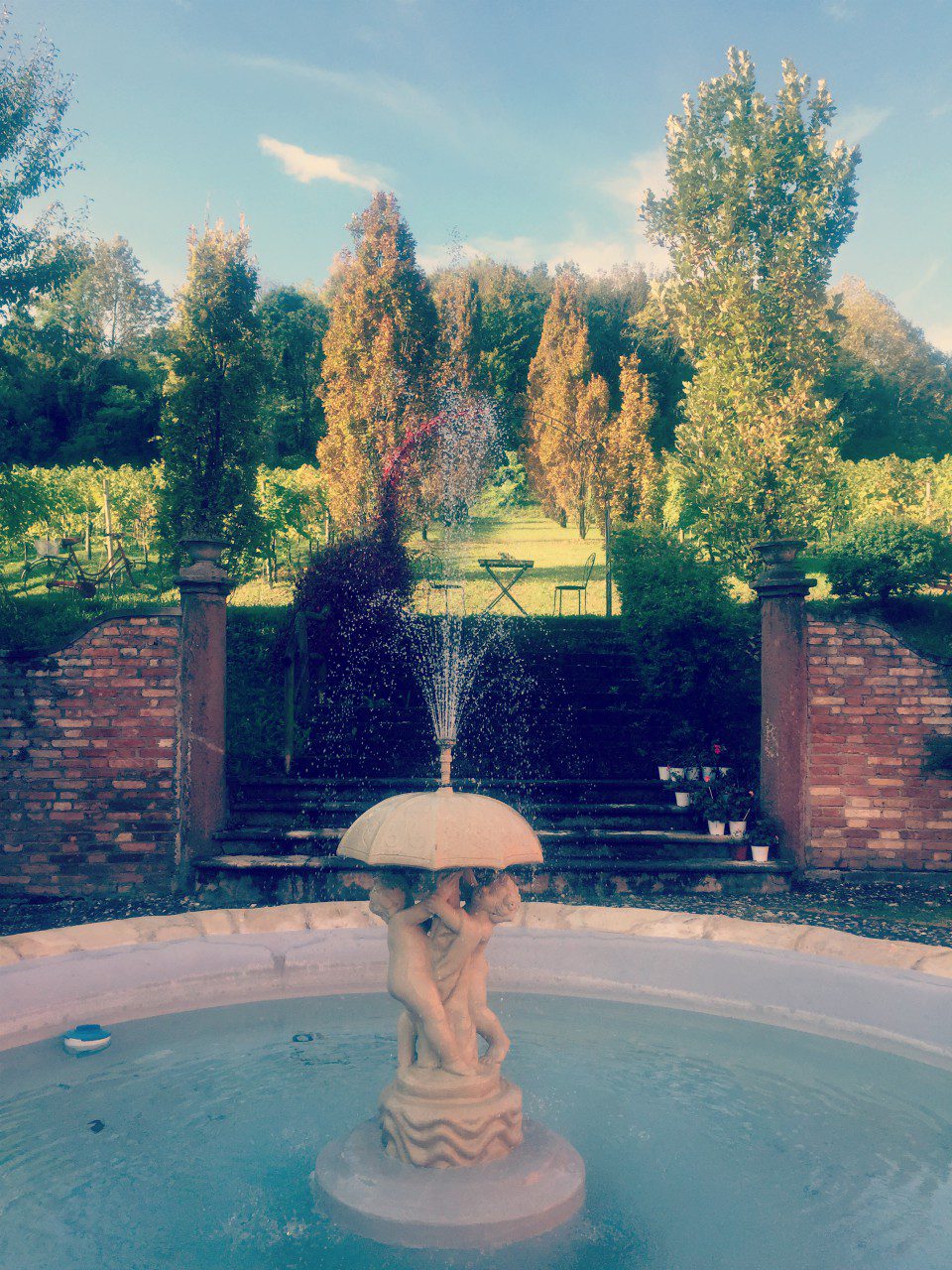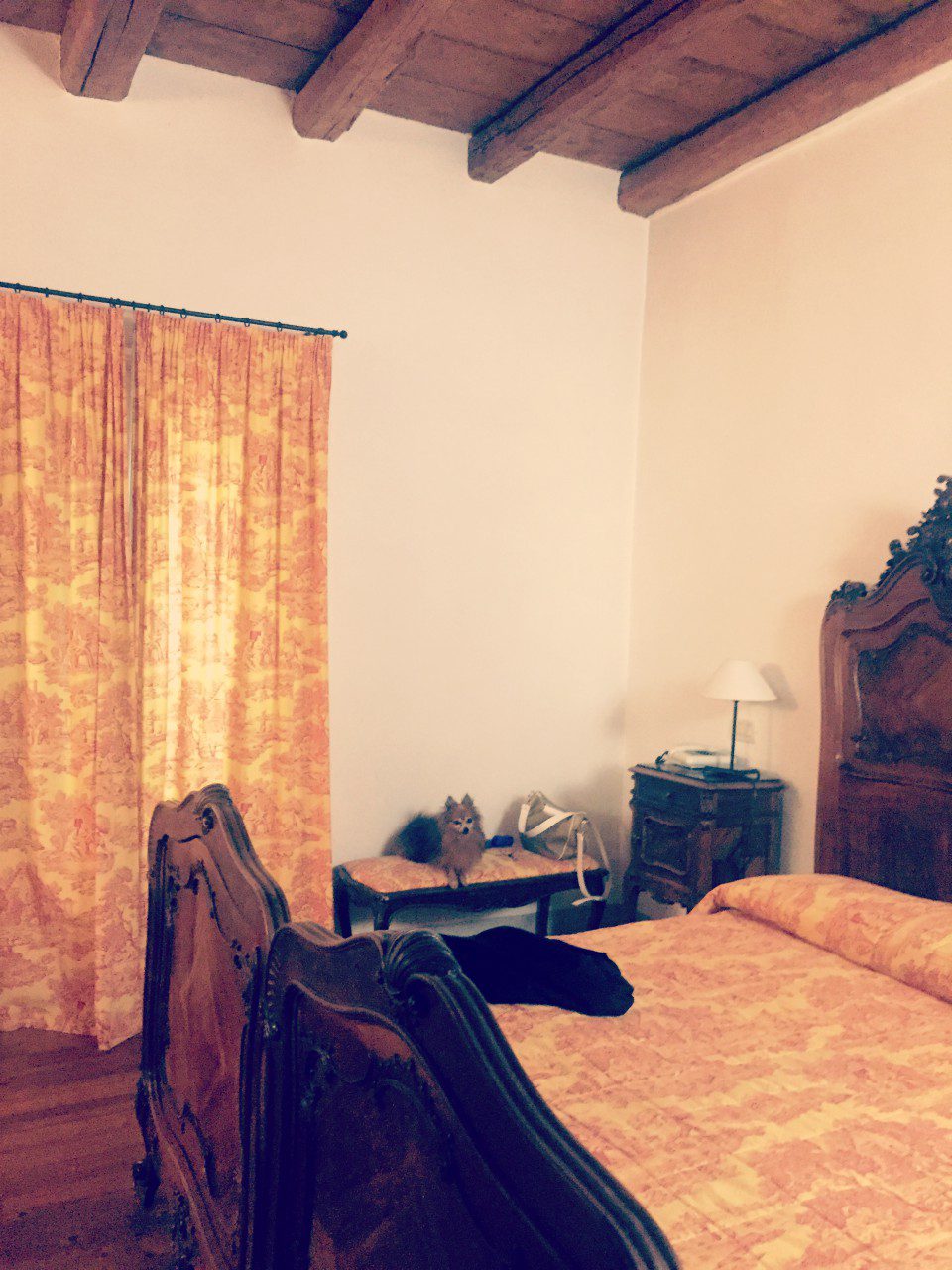 My experience began in the beautiful Villa Clementina which, besides having beautiful rooms, has a wonderful garden. I find it a true oasis of peace! Imagine a beautiful villa, home historic 1800selegantly renovated and converted into an agritourism, immersed in the vineyards of Tenuta Contarini in the heart of Prosecco DOCG. My furry little Paco and I were divinely welcomed... and he had a wonderful 12th birthday too! 😍🐶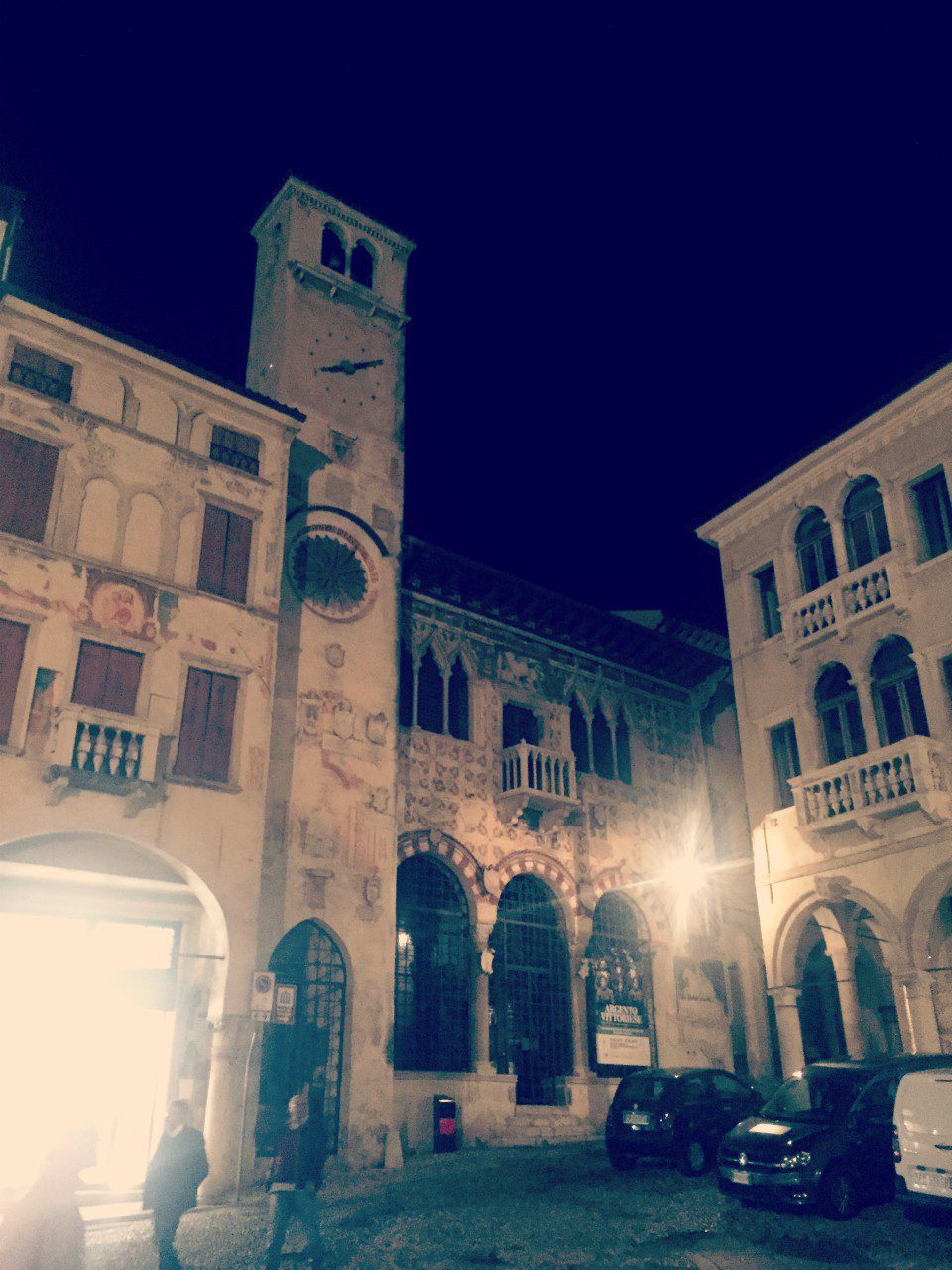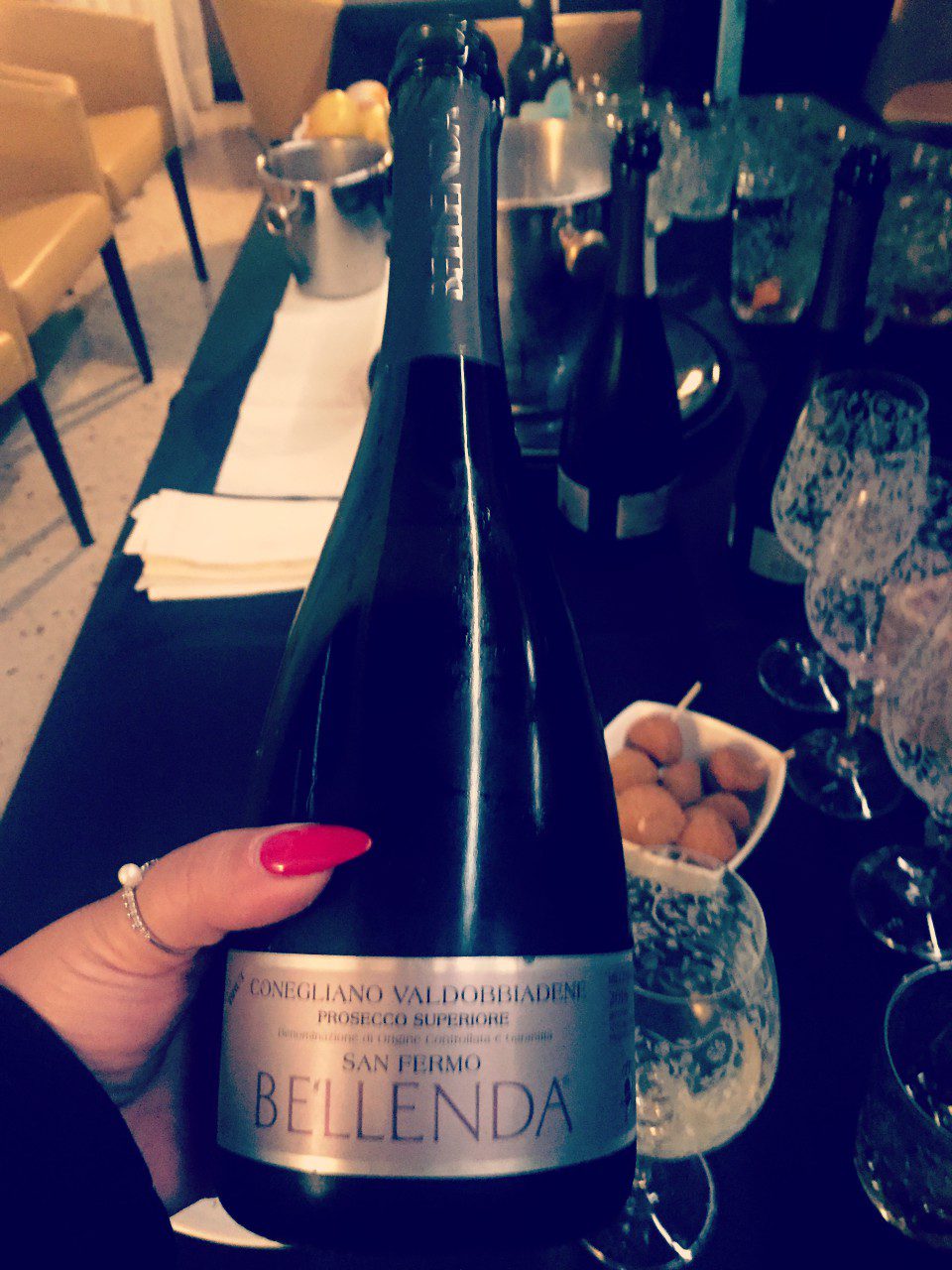 I was pleasantly impressed by Vittorio VenetoIt is indeed a pretty town! The town was born from the union of two separate municipalities: Cèneda and Serravalle. We had an aperitif in a lovely little place in the latter named Alwaysqueo Osteria Wine Bar. As an aperitif, we were served Bellenda's Prosecco Superiore Conegliano Valdobbiadene 'San Fermo' and Vermuth paired with delicious meatballs, olives and tuna.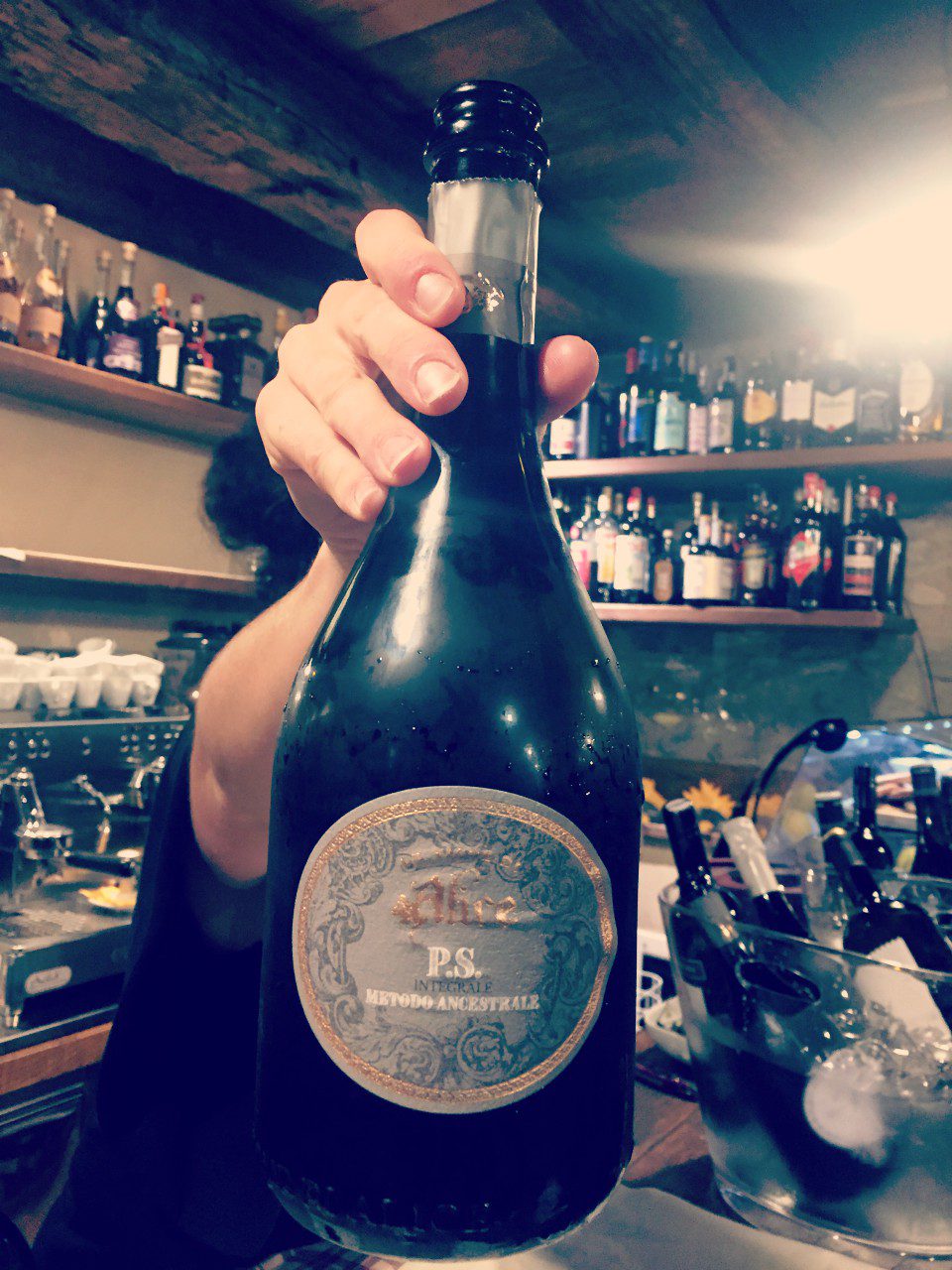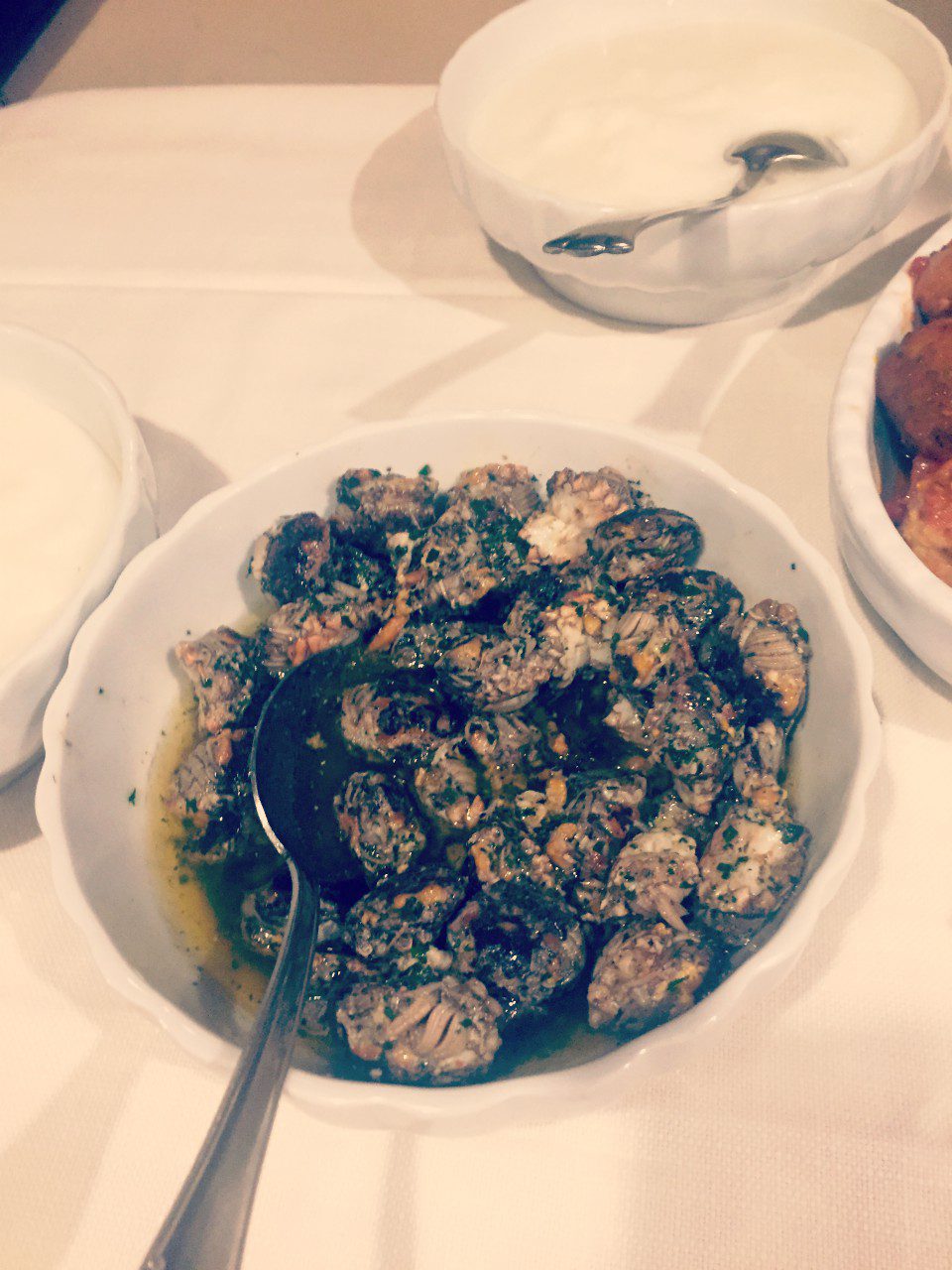 The third stop of the day was at the "Trattoria alla Cerva"where the chef prepared a delicious buffet for us with lots of good things, including an exquisite mantecato cod and these crabs to be eaten whole with the carapace. I found them very seasoned, let's say that garlic, oil and parsley were present in abundance! But I really liked them! I must say that I really enjoyed combining the PS Ancestral Method by Le Vigne di Alice to the baccalà mantecato: it defatted and enhanced it to perfection! I am not a fan of pumpkin, but as it is in season, I found this risotto on two consecutive evenings... however it went well with the Traminac of Ilocki Podrumi even if it wasn't quite on the wave as I like it!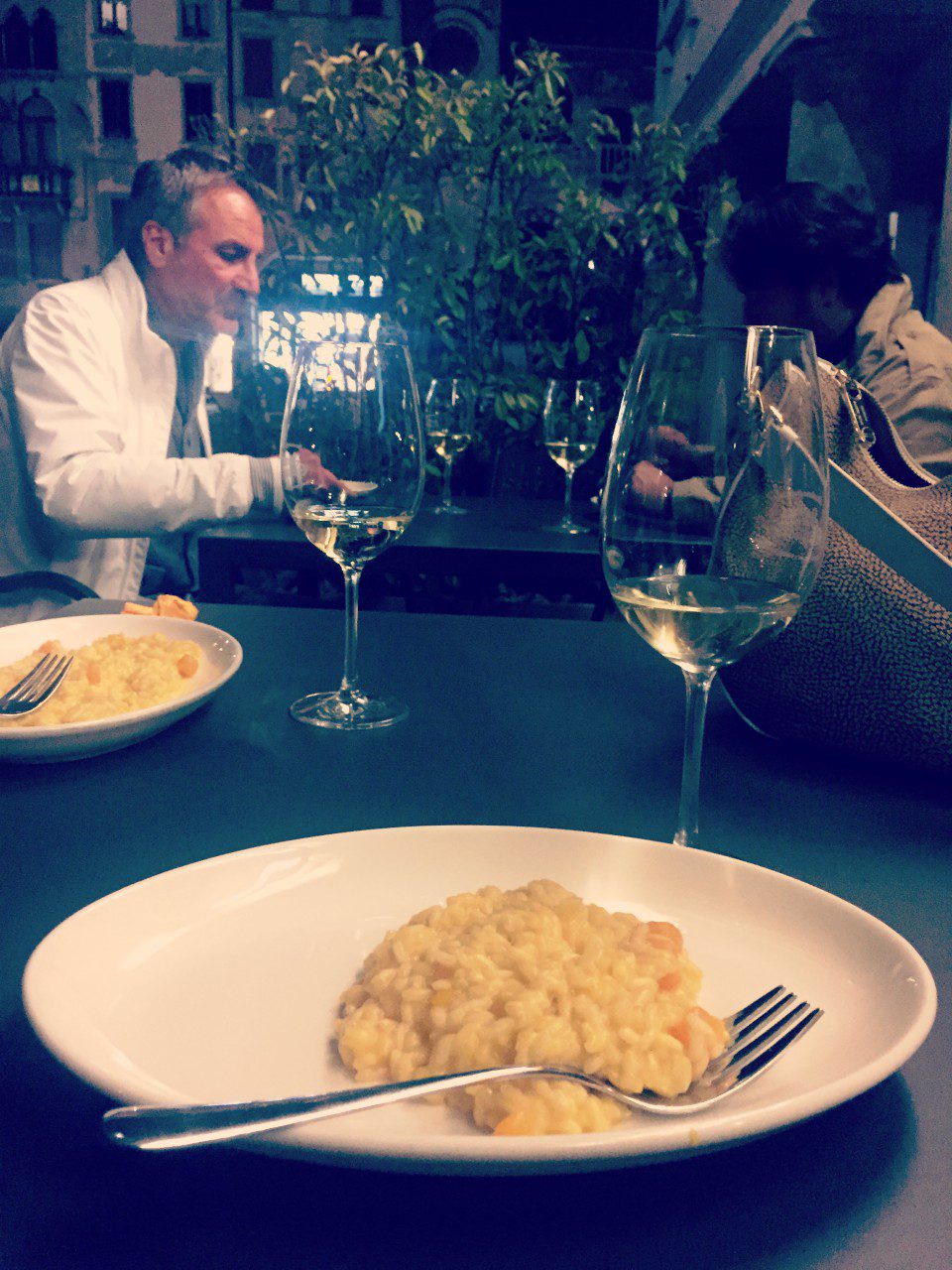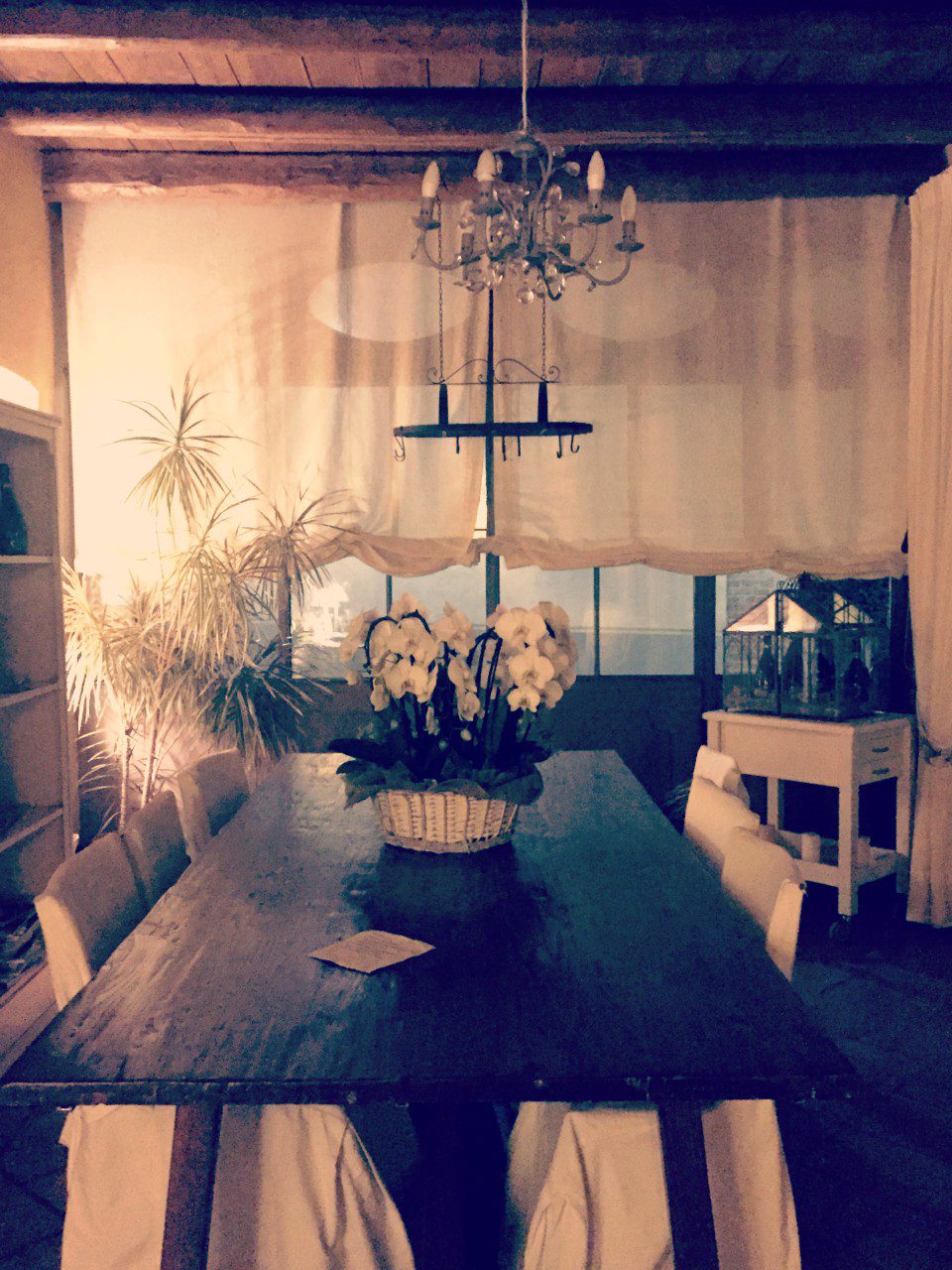 Once back, I allowed myself to be pampered by the shabby chic magic of Villa ClementinaI posted stories of all the bottles I drank on Instagram and quickly fell asleep. In the morning, so much for the diet, I made a delicious breakfastI combined with the usual hot unsweetened tea (and so far so good) one two mini chocolate croissants! By the way, in the photo with the croissant you can see the beautiful ebony wood clock that former Brescia footballer Paolo Zadra presented me with. Did you know that they also make a model out of recycled oak from used barrels? They are all Made in Italy and weigh a few dozen grams. If you want information on this watch write me an e-mail HERE!
Immediately after breakfast I was accompanied to the cellar by Bellenda where he was starting Blend 2019 - oenological symmetries.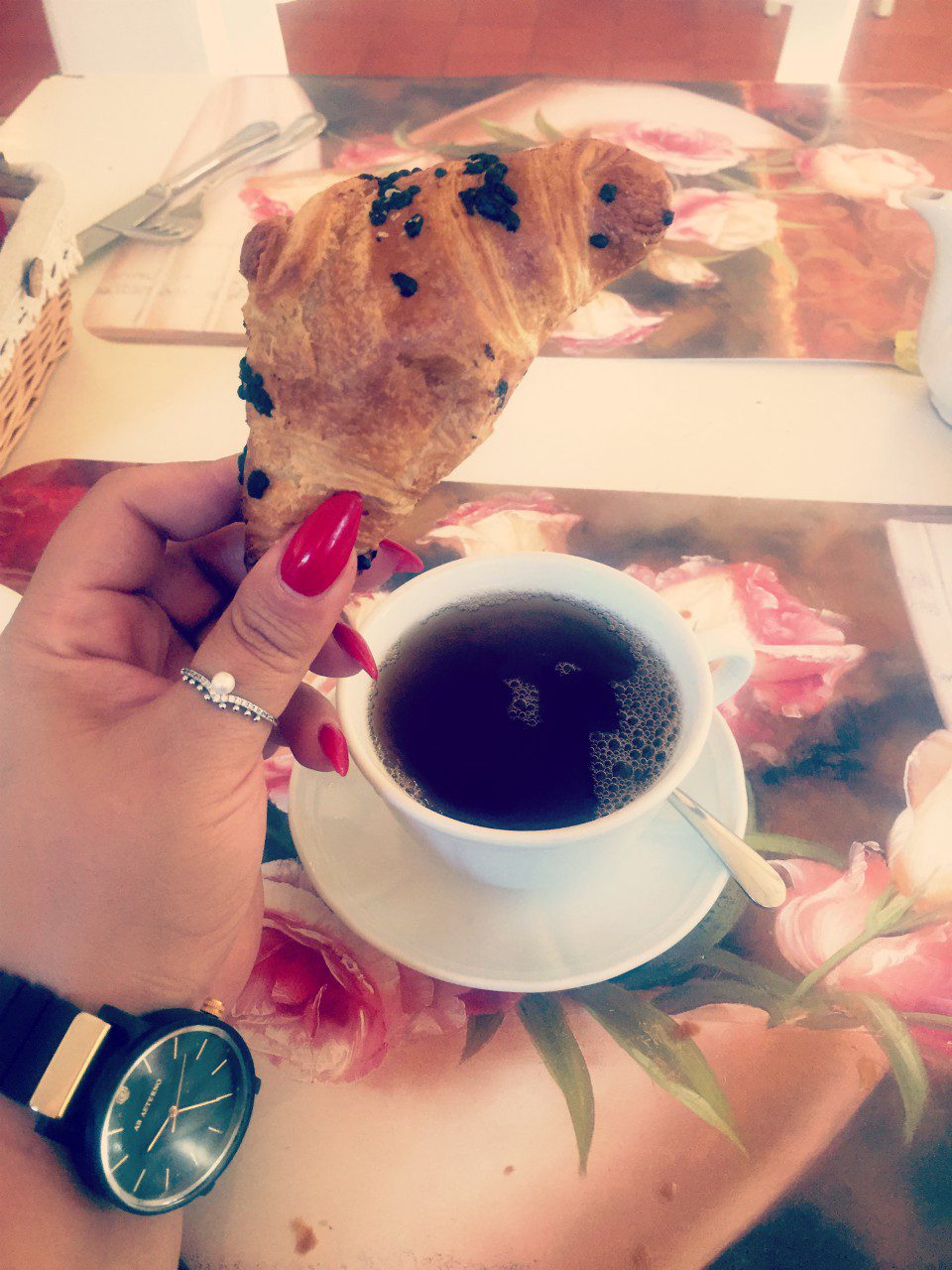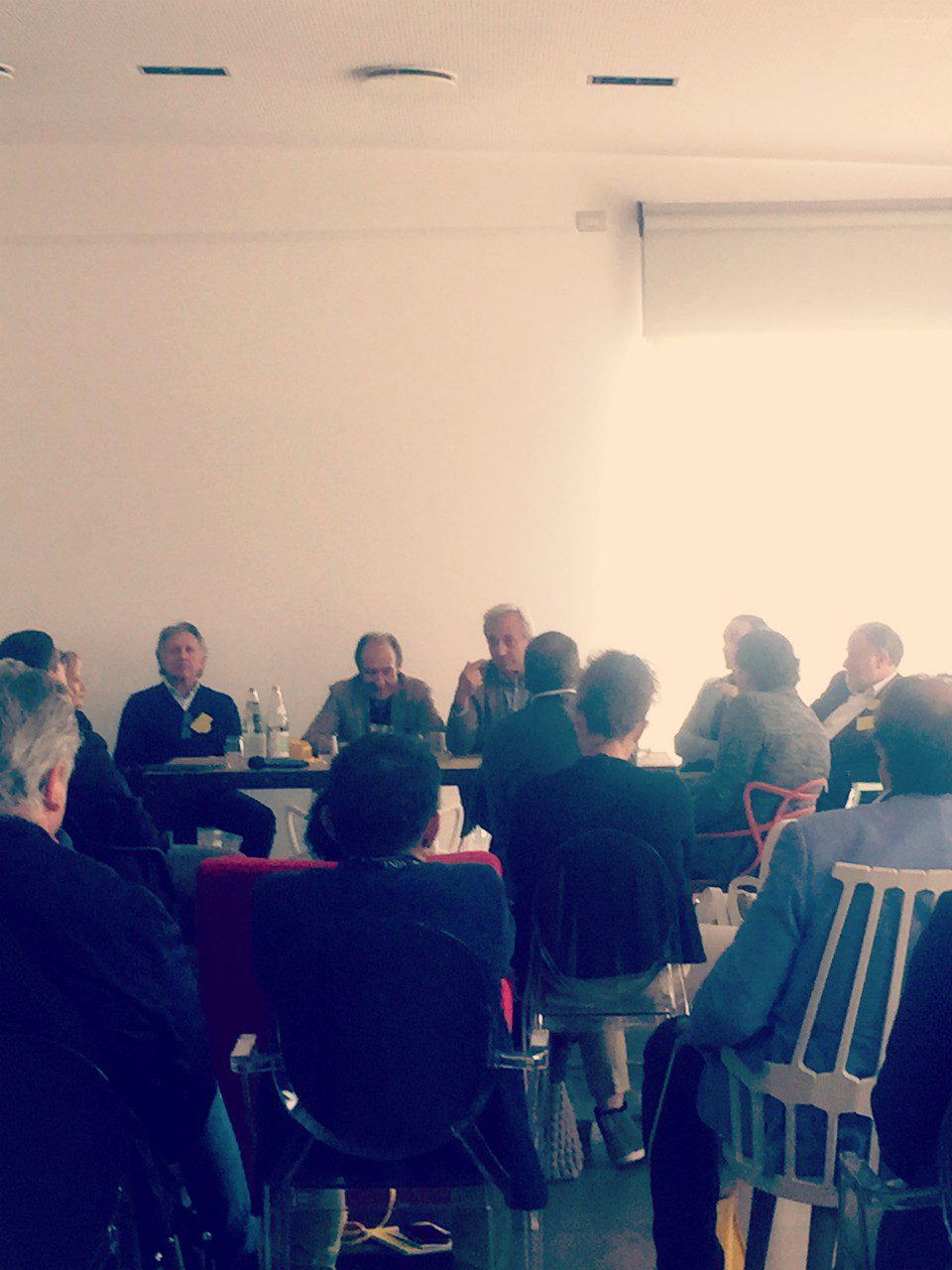 Just yesterday I was asked what Blend is, and I would like to try to express it myself, without communiqués or other help. Just by telling my feeling. Bellenda, in addition to producing wines, distributes a series of Italian and foreign producers that it makes known to a select audience through this annual event. I could limit myself to saying this, but I would be terribly wrong. Blend first and foremost is culture, and he taught us this with the opening conference, where a splendid Antonio Paolini moderated Professor Luigi Moio and the other participants, touching on even difficult topics such as natural and organic in the world of wine.
Definitely Watching the unabridged version of the documentary 'Via col Vino' starring Umberto Cosmo himself will give you a better idea of who this courageous and romantic winemaker is who has defied the rules of mass entrepreneurial culture to create one of its own, which has in the word individual its keystone. The protagonists of this short film are winemakers like him, all unique and independent in their thinking and at the same time driven by the same passion. Umberto, in whatever field he moves, does not seek obedient monkeys, but fellow travellers who can enrich him. In every sense. Co-protagonists in a wine film who are free to move and play the part, which he has written, with their soul and culture. For me, Umberto is a leader and a discreet director with great human qualities.
The fingerfoods that accompanied the event were nothing short of delicious: especially the first cannoli stuffed with cod... how I love cod! I would eat it from morning till night! (This too? Oh God Bacchus, why would I do nothing but eat and drink all day? Alright, I'll change my Facebook dating status from single to 'in a complicated relationship with Bitch Libra').😆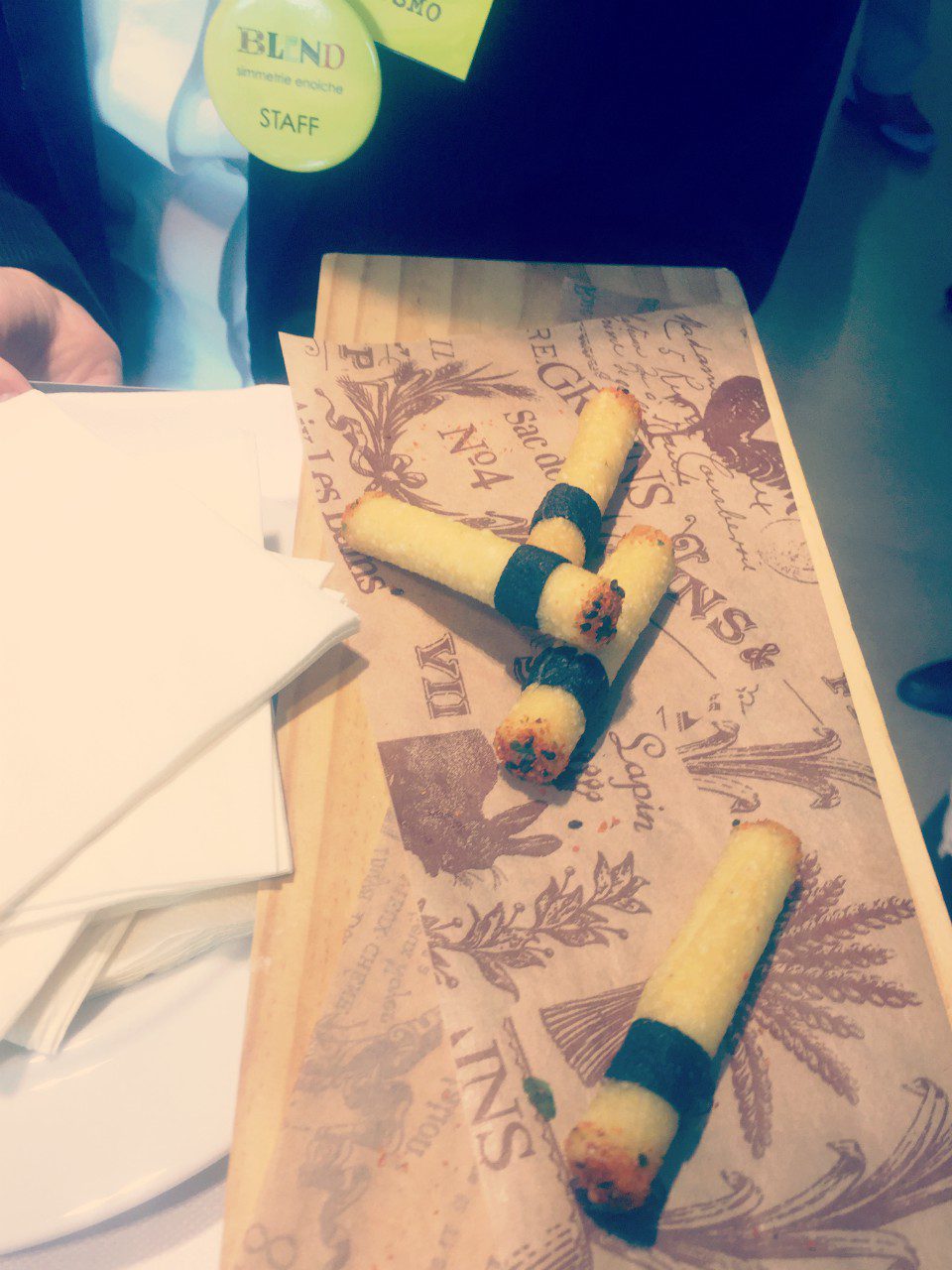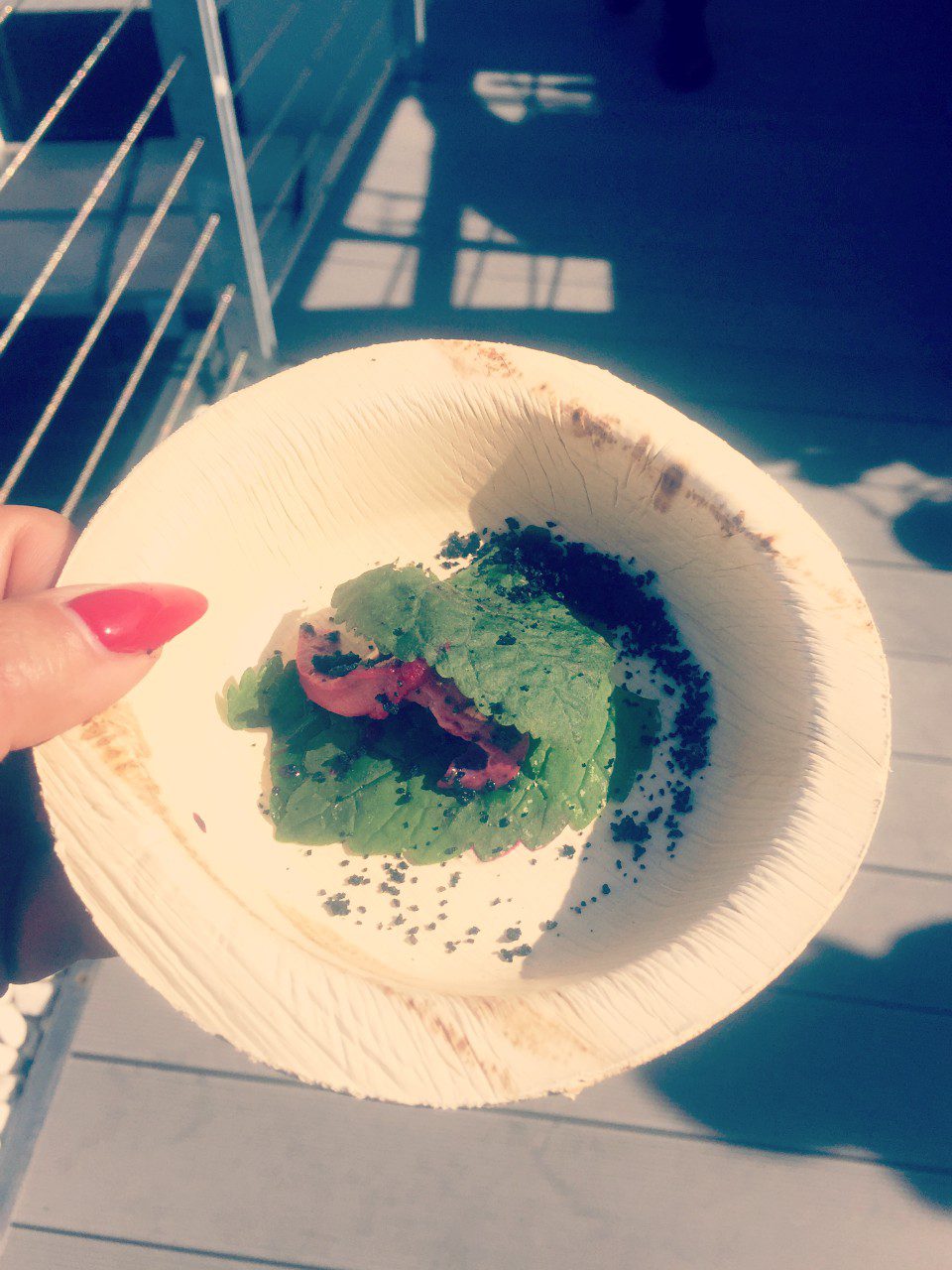 Also delicious are the heart and the egg alla pavese, which is nothing more than a raw yolk served in chicken broth. The idea of reinterpreting pasta e fagioli in a sort of crocchetta/arancino with rosemary ice cream, in a splendid play of soft-crunchy and hot-cold textures, was beautiful.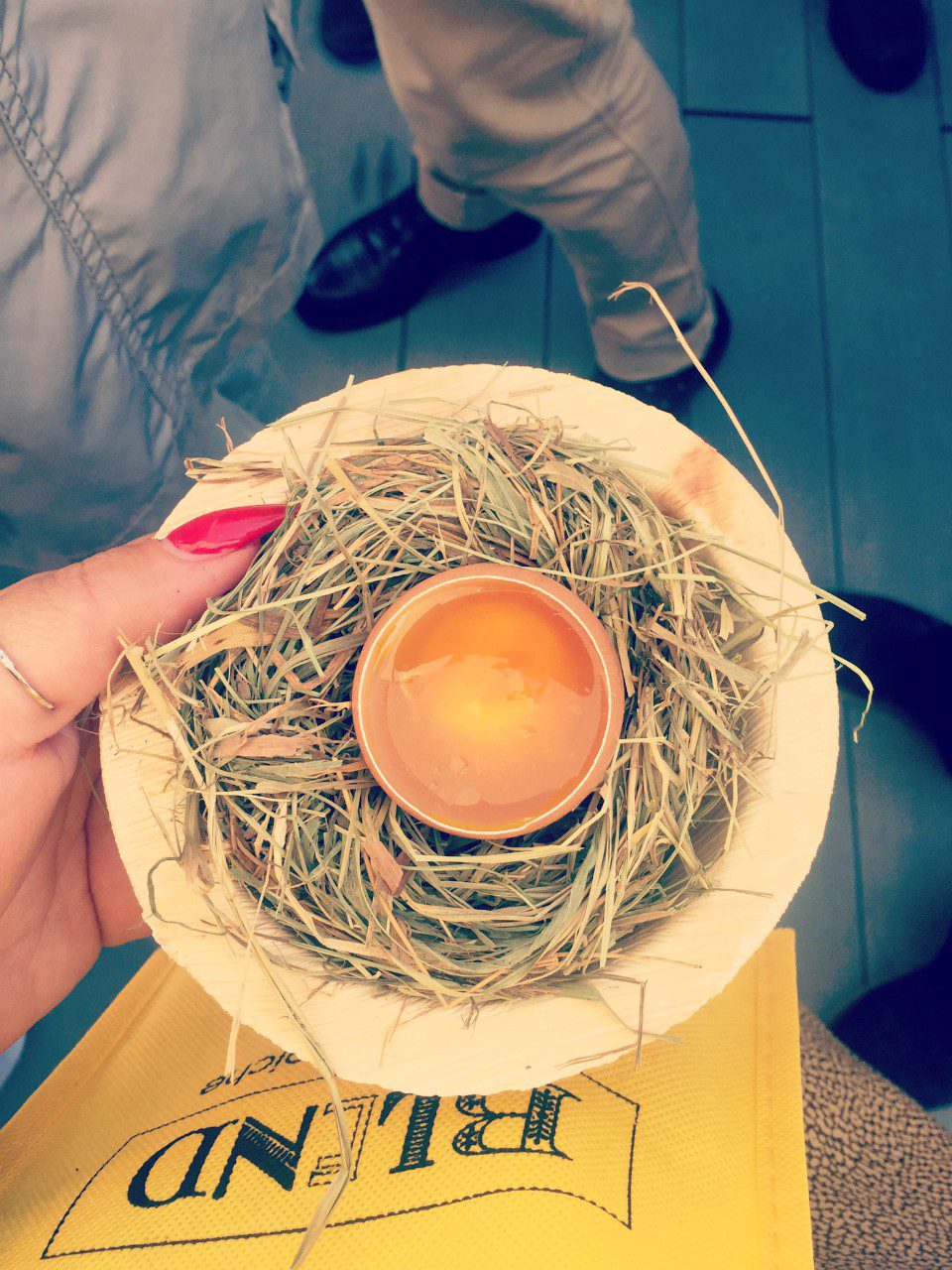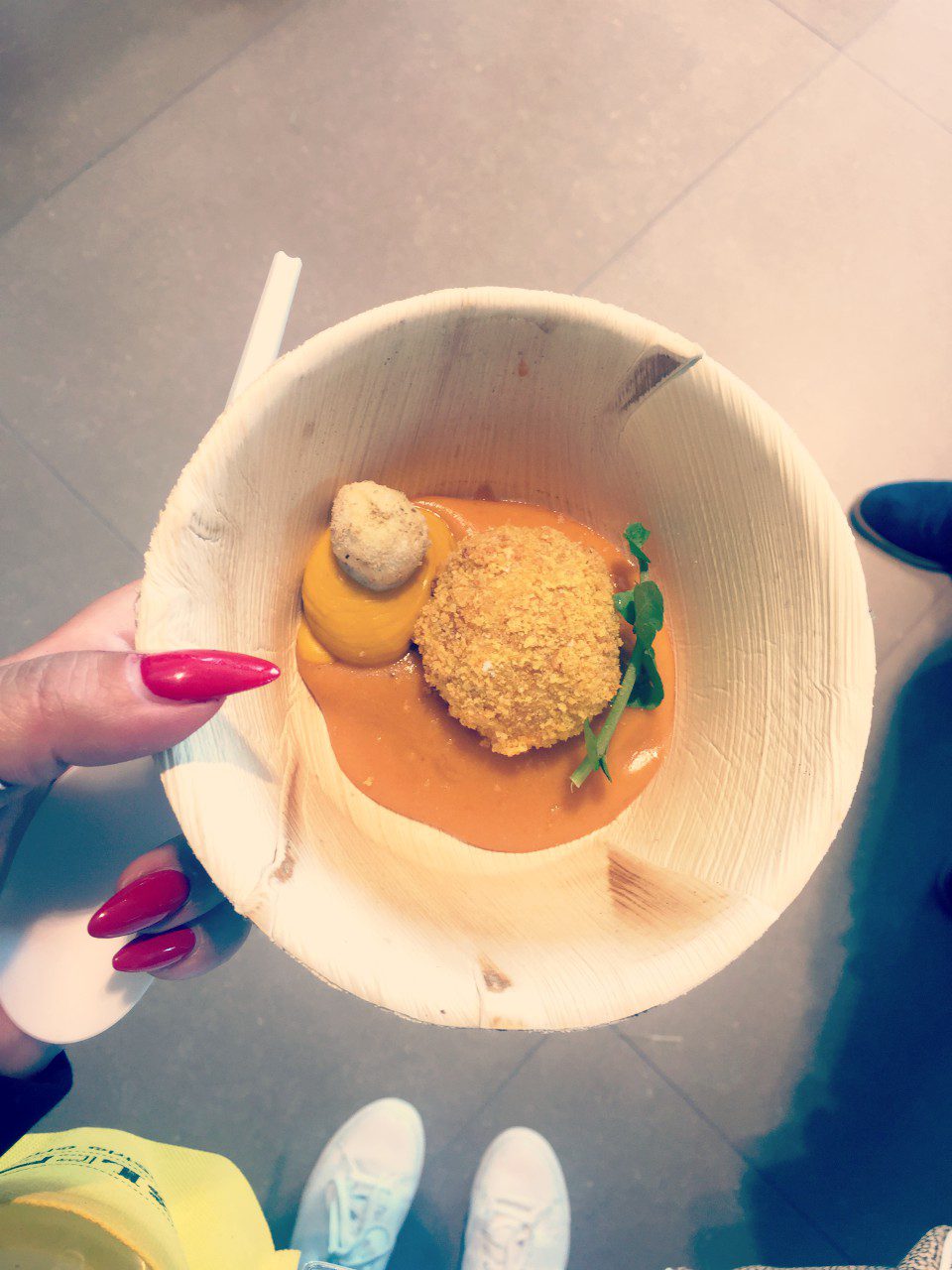 I found the parmesan and spice risotto fantasticwhile remaining dangerous at a wine tasting. I challenged the Bellenda Rural Method which remains, in my opinion, one of his most interesting wines. I like the litre format, the 'as it used to be' cork, the label and the tag. But above all, I love this wine. I really love it. I would drink it every day, such is its pleasantness. Very fresh, citrusy, creamy... with an innate capacity to cleanse the mouth and an amazing ability to enhance the aromaticity of a dish without disappearing (thanks to its citrus character).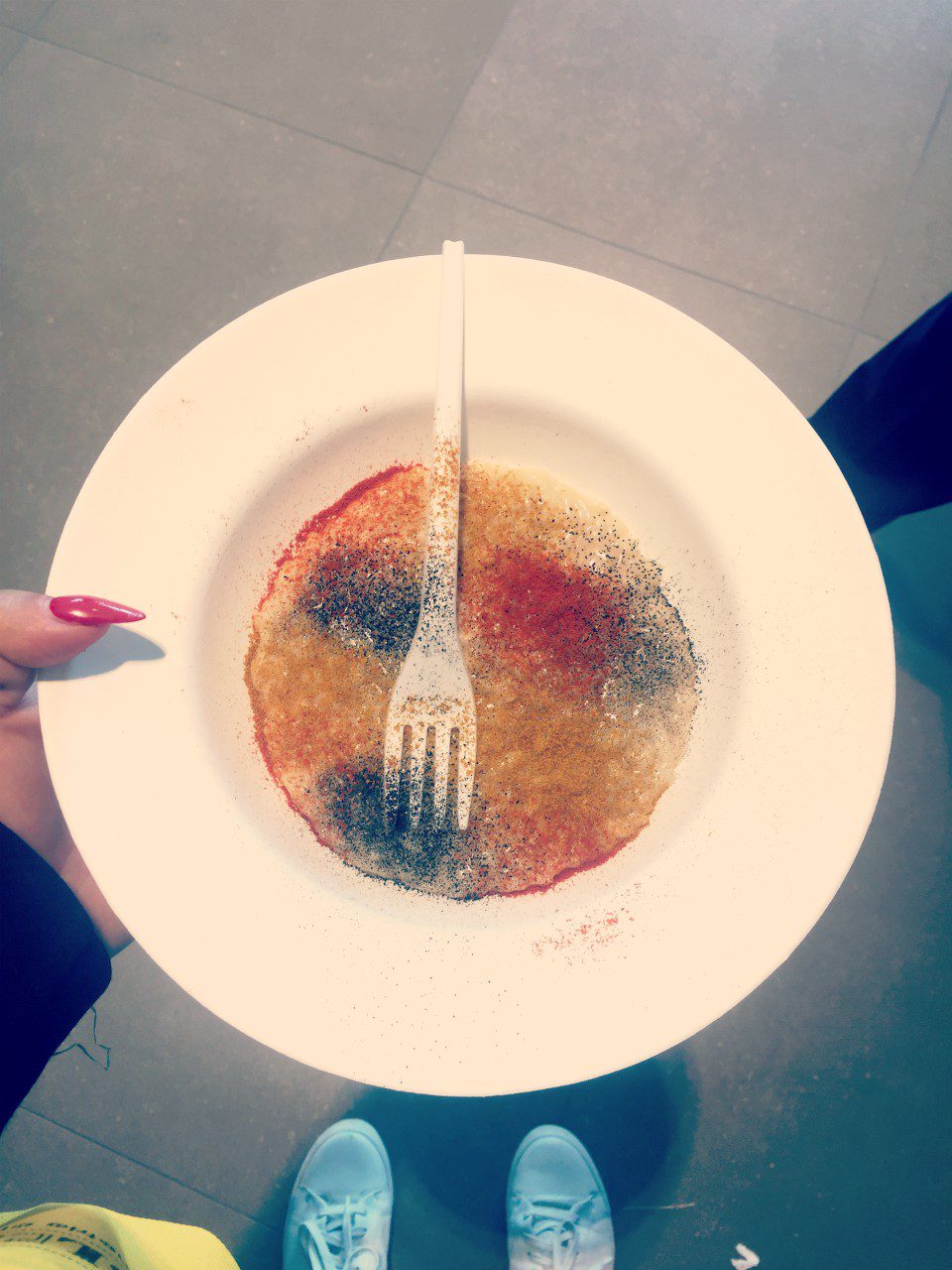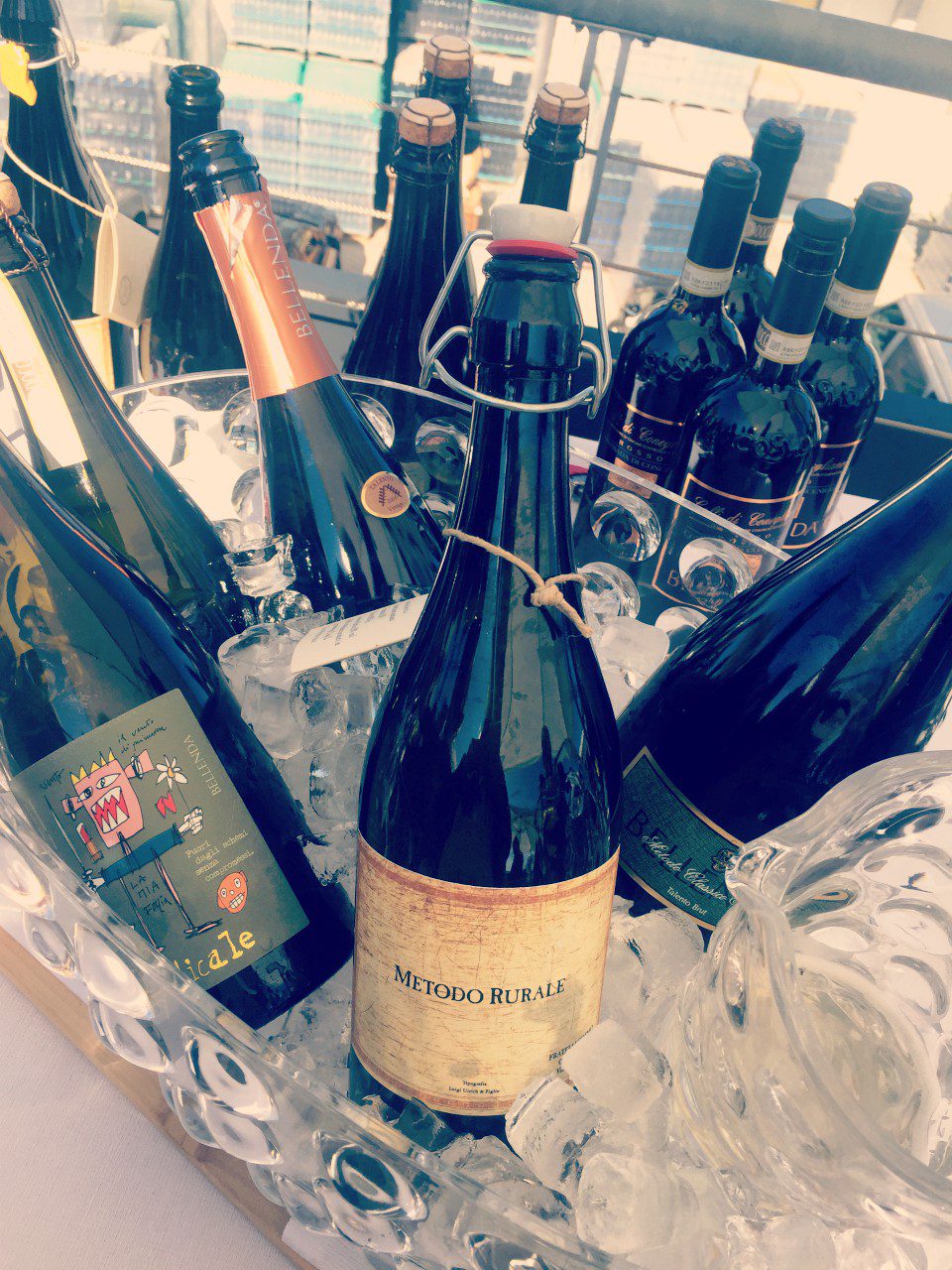 Selfie, selfie and more selfie... can you believe that only a few years ago we didn't even know what a selfie was? The selfie is not a photographic self-portrait, it has no artistic ambitions. The selfie is the sharing of a special moment with the social world. So here are two special moments of mine: the first with Luigi Moiowhom I did not know in person and with whom I absolutely fell in love, not only for his culture but also for his personal likability. If you have not yet purchased his book 'The Breath of Wine' on Amazon do it now by clicking HERE. His Aglianico Terra d'Eclano (Quinto Decimo) was the best wine of the day for me.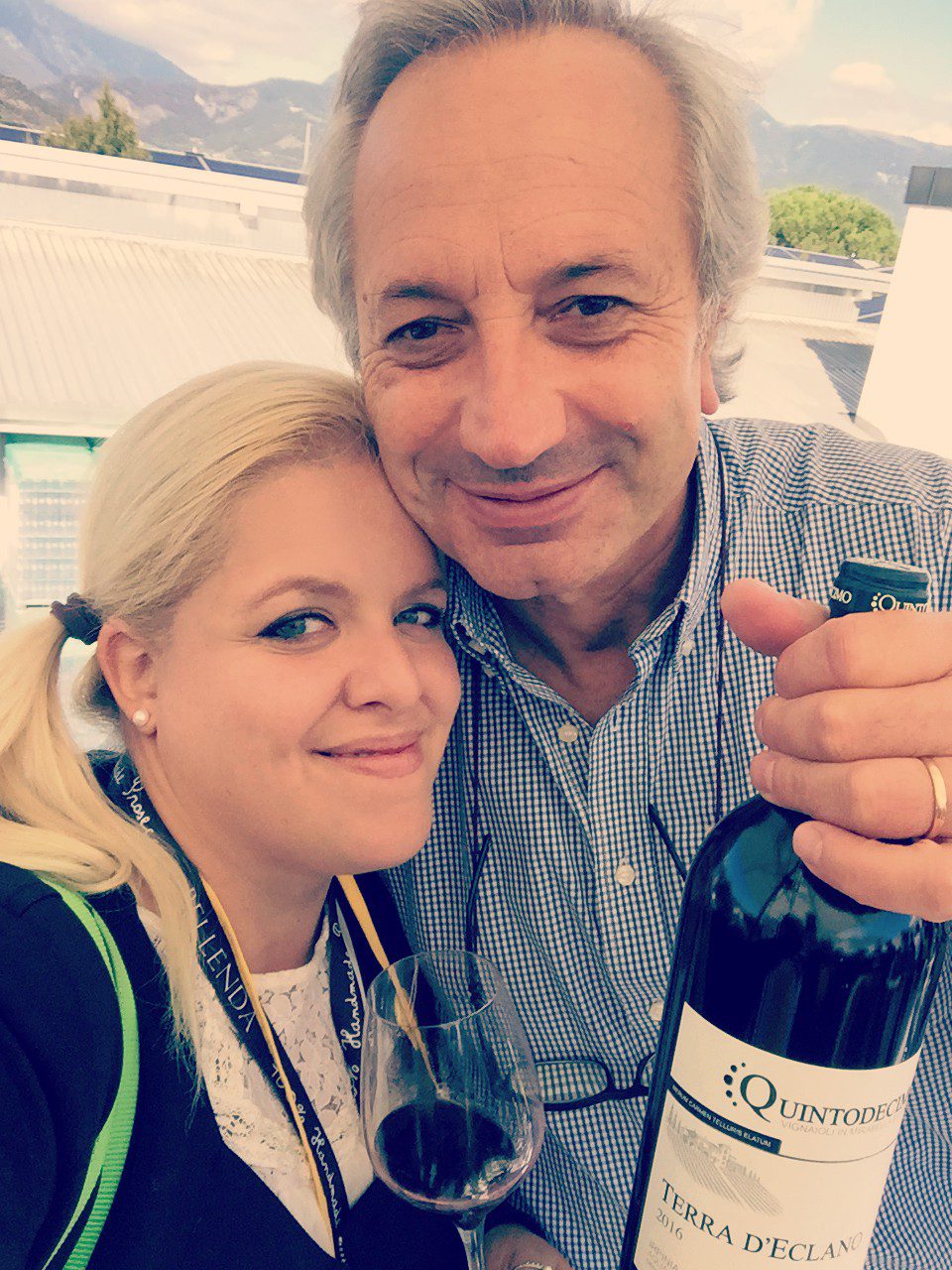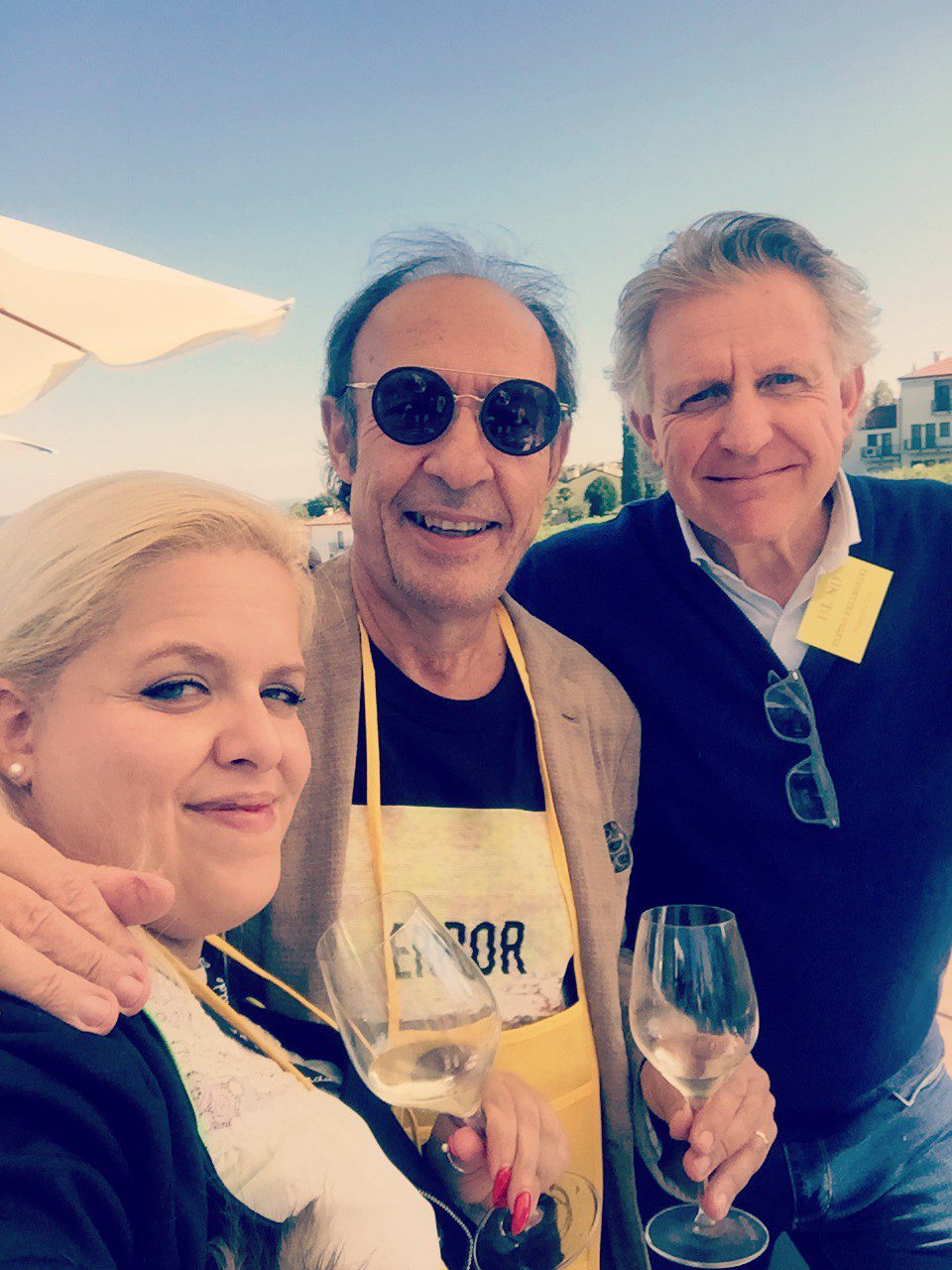 The second selfie, on the other hand, is the story of two other wine lovers: in the middle is the journalist Antonio Paoliniwhich I had already been able to appreciate at the splendid tasting of the Telos Bianco of Tenuta Sant'Antonio during the last Vinitaly, alongside him Pietro Pellegrini which perhaps I have been telling you too much about lately... but with great pleasure, since I have never met a distributor as well prepared and on the ball as he is. I can't wait to go to his national tasting event next week at the splendid Villa Zacchi in Stezzano (BG)... bet I'll find lots of delicious labels for you to discover?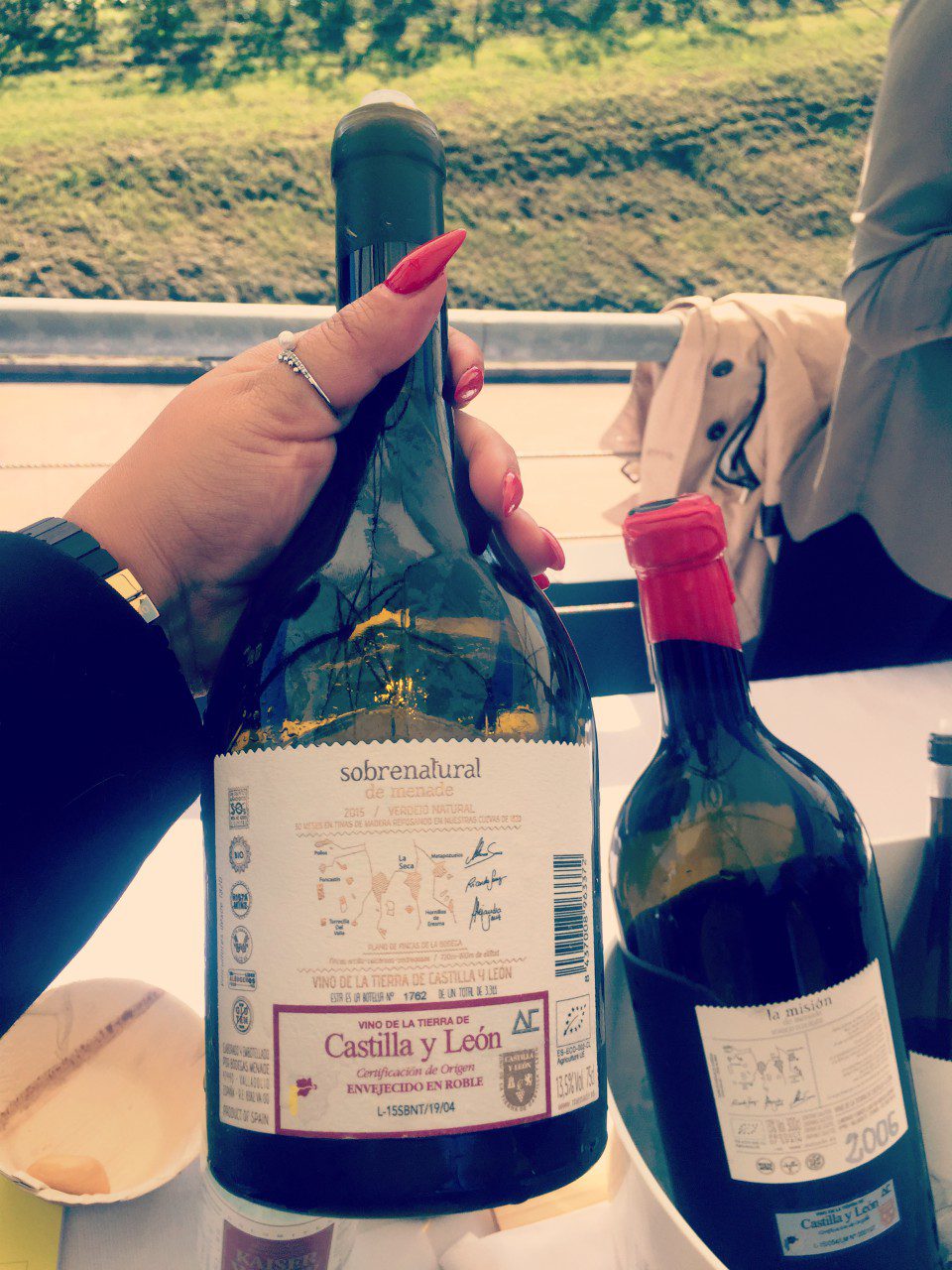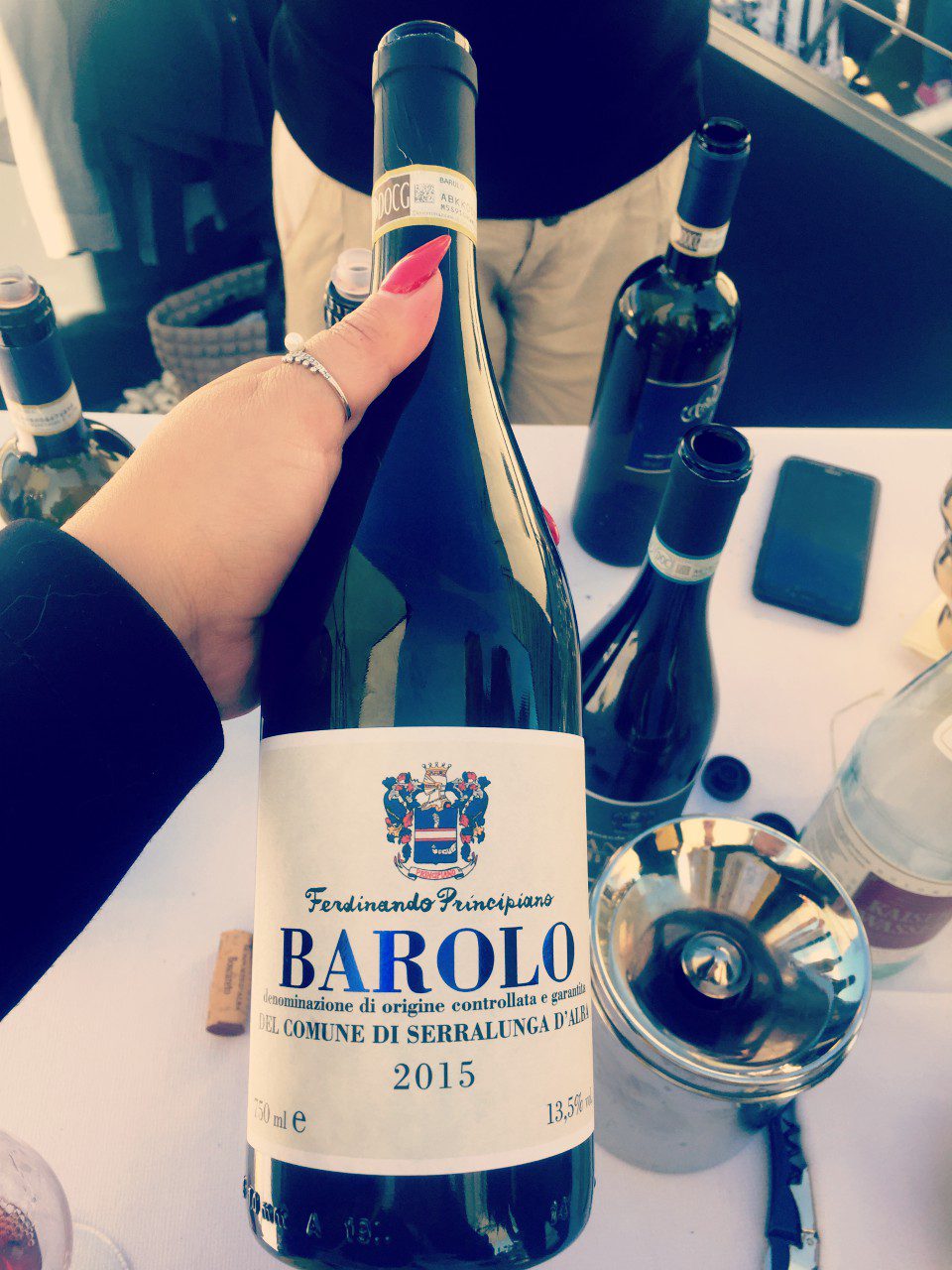 The wines of Maenad the region Castilla y Leon were a real discovery for me. A discovery that I would like to explore further. From this first quick taste I discovered two technically perfect pearls: La MisionVerdejo ecological of 2006 and Sobrenatural, another verdejo that matures 30 months in used oak vats and concentrates a great cleanliness and elegance on the nose and perfect balance in the mouth. A real gem, a wine that is rich without being fat, capable of blending pastry notes with mineral notes and that you can buy HERE.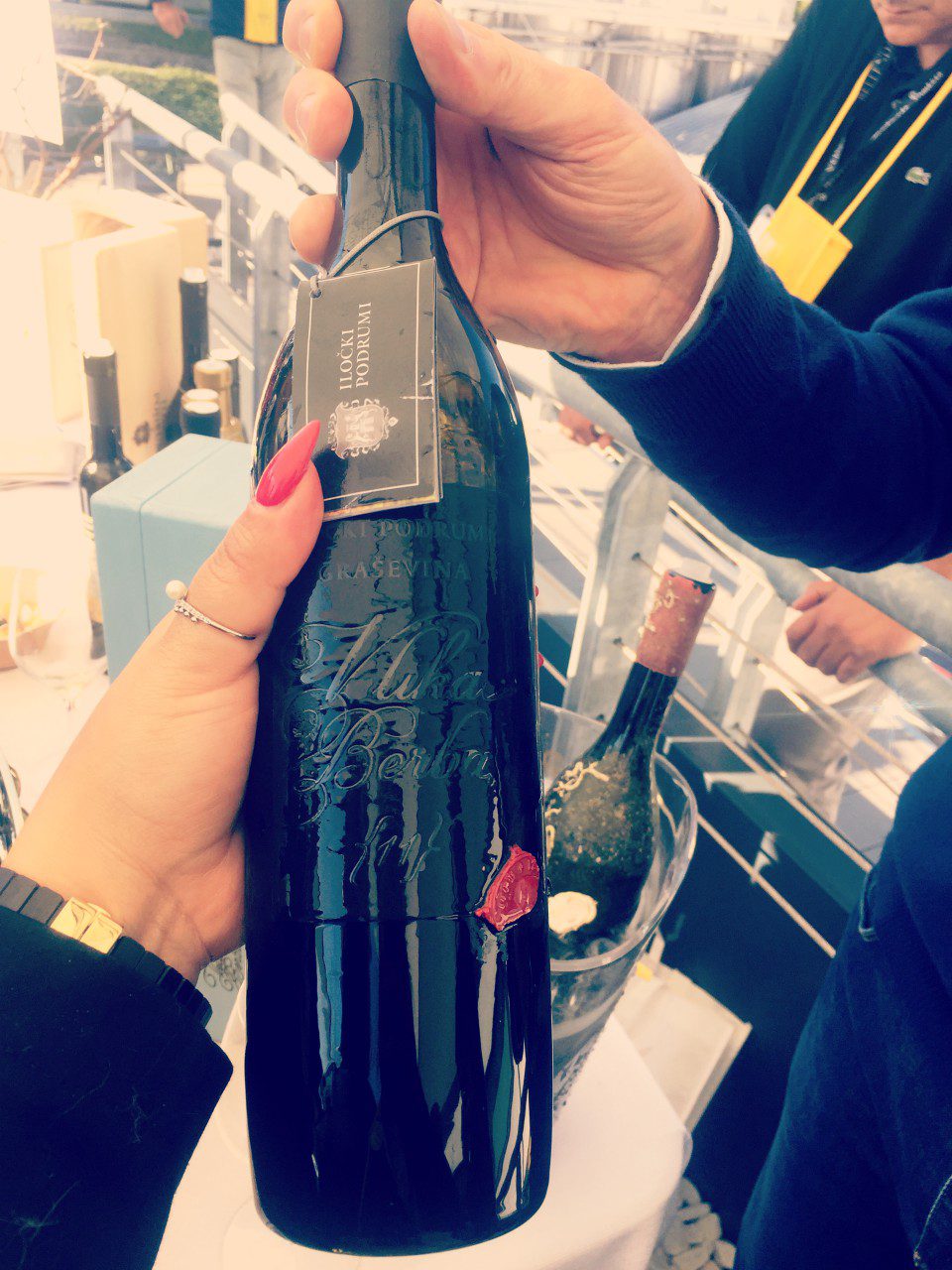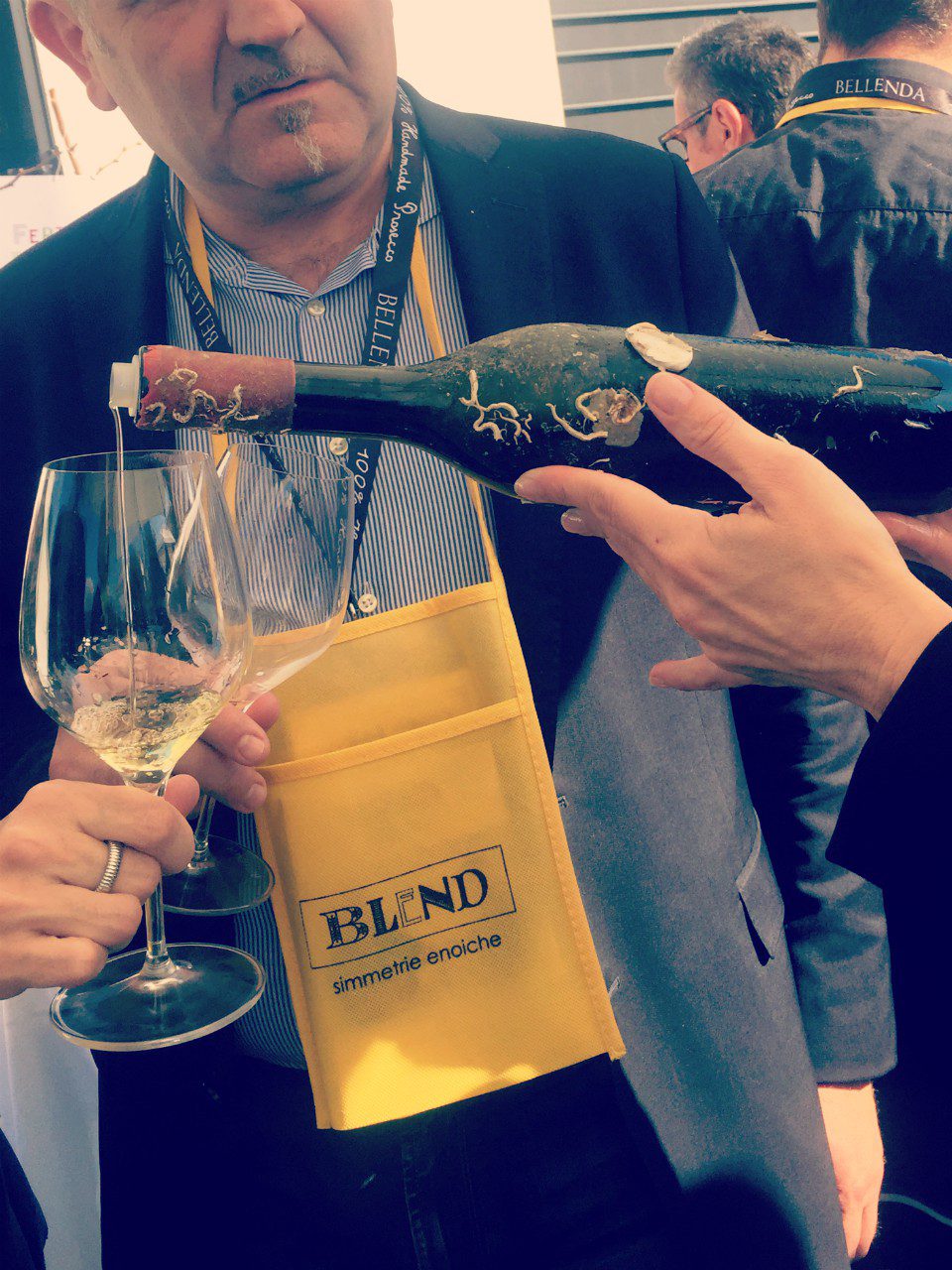 This comparison of Riesling from the company Ilocki Podrumi, a winery located on the right bank of the Danube in Croatia's easternmost city. Halt, I know that in your head you have just now made the Croatia-sea association, but in reality this cooperative winery is far from it! Ilock, city of wine and antiques, is hundreds of kilometres from the Adriatic! That I am a Riesling addict is a well-known fact... but I enjoyed this different expression of the same wine so much. In the first photo one of the bottles that is aged in perfect condition in the 1450 cellar, while in the second photo in fact one of the 1100 bottles that is aged immersed in the Adriatic Sea. Although both are daughters of the 2011 vintage, they are profoundly different: the one aged at sea is more oxidised, evolved and richer than the one aged in the cellar. I think owning one of these bottles is a rare and lucky thing... a bit like having a fast metabolism, that is. 😅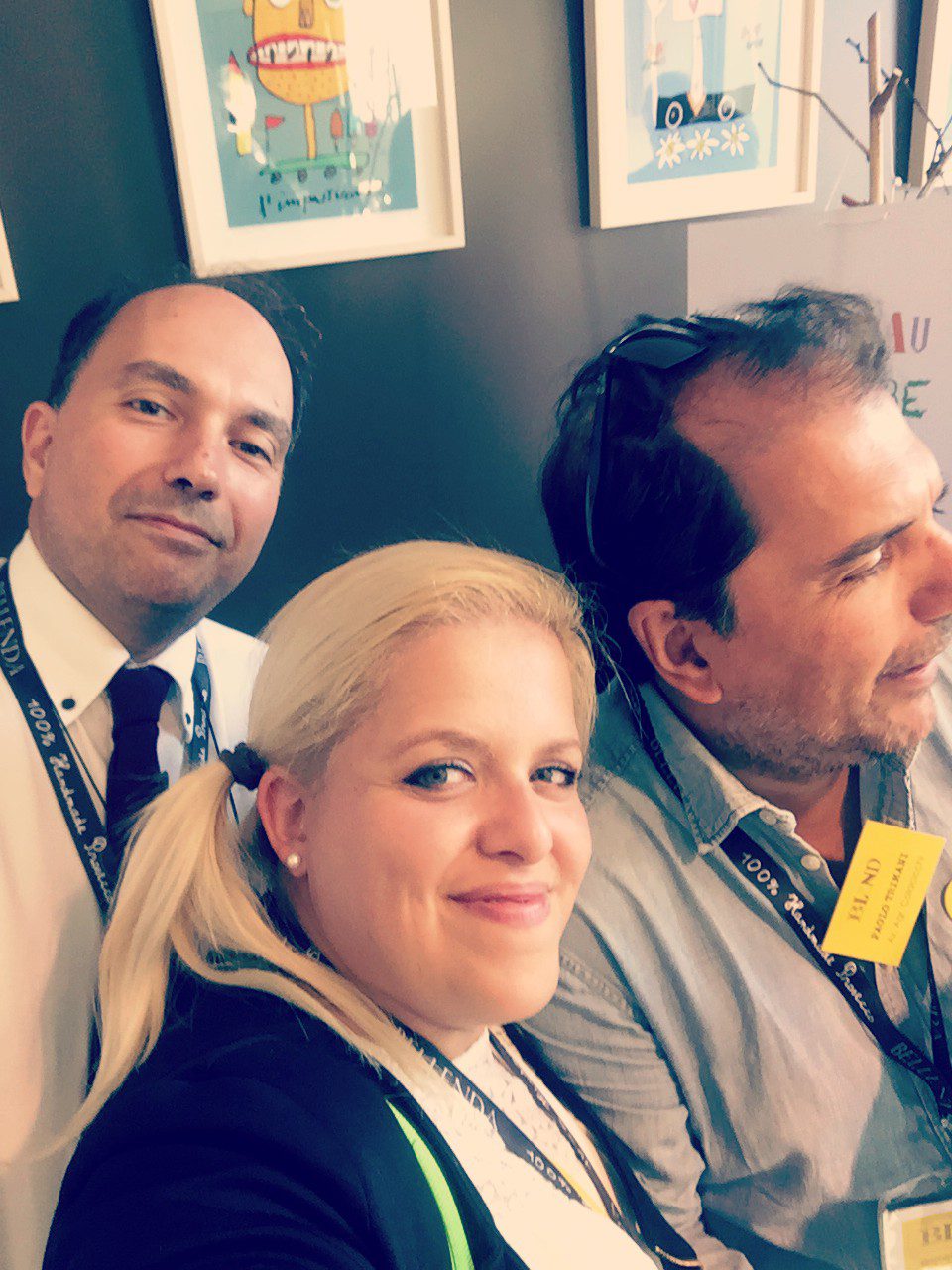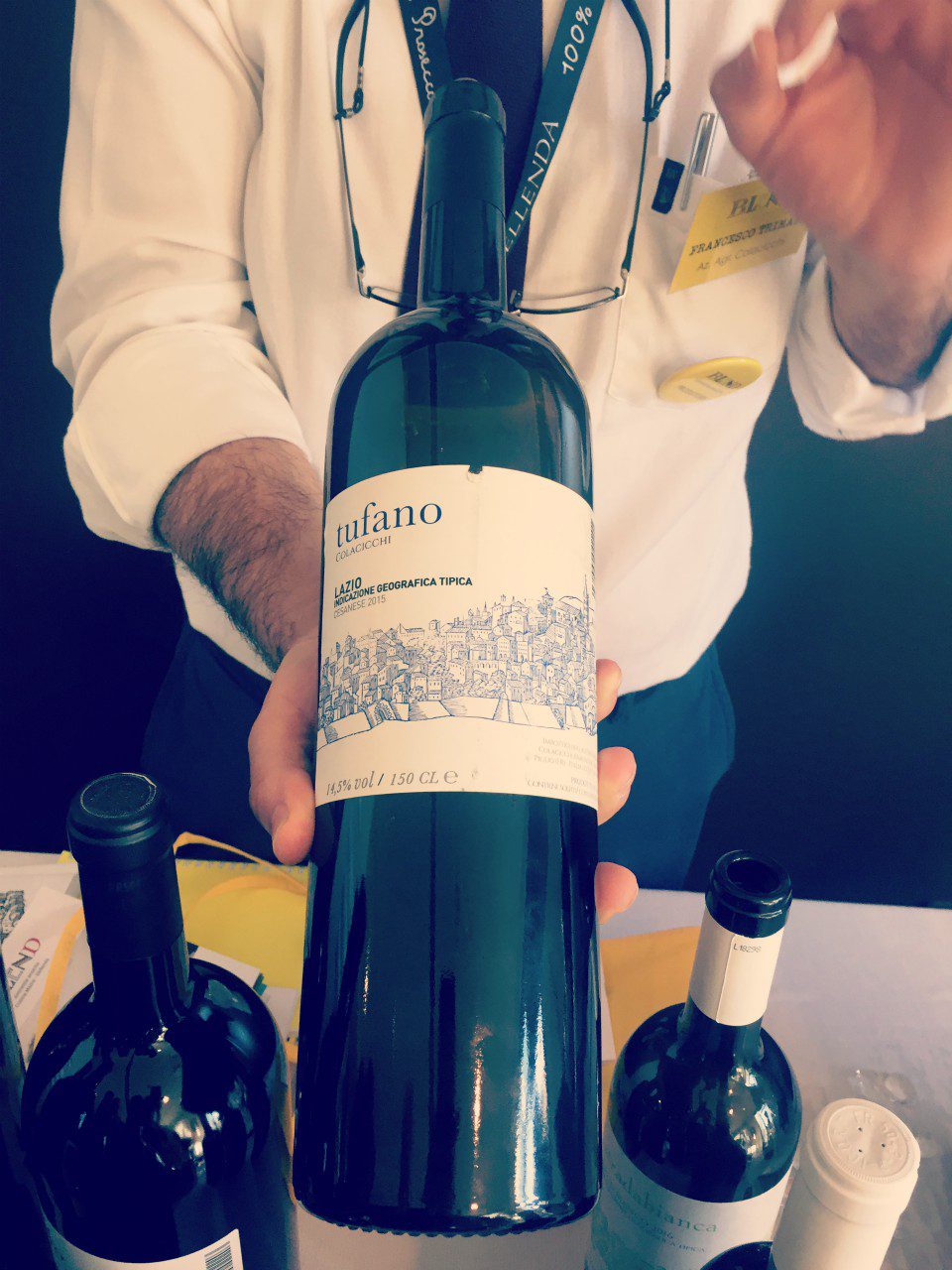 How beautiful the Trimani brothers are! Woe betide you if you pass through Rome and don't visit them at the Trimani Wine Bar in Via Cernaia, 37/b. They have been winemakers since 1821 and have so many references that you will swoon... although now I prefer to tell you about the Trimani brothers as producers of the Colacicchi winery. Cesanese by a knockout this Tufanobut the 2015 Collepero, in its simplicity, amazes me even more. It is a blend of malvasia puntinata, passerina and bellone from old vineyards that is aged in steel and bottled the year after the harvest. From the colour I suspect a short maceration on the skins, but I don't remember asking Francesco about that, so I'm asking him to answer me in a comment here on the blog. I found it very profound.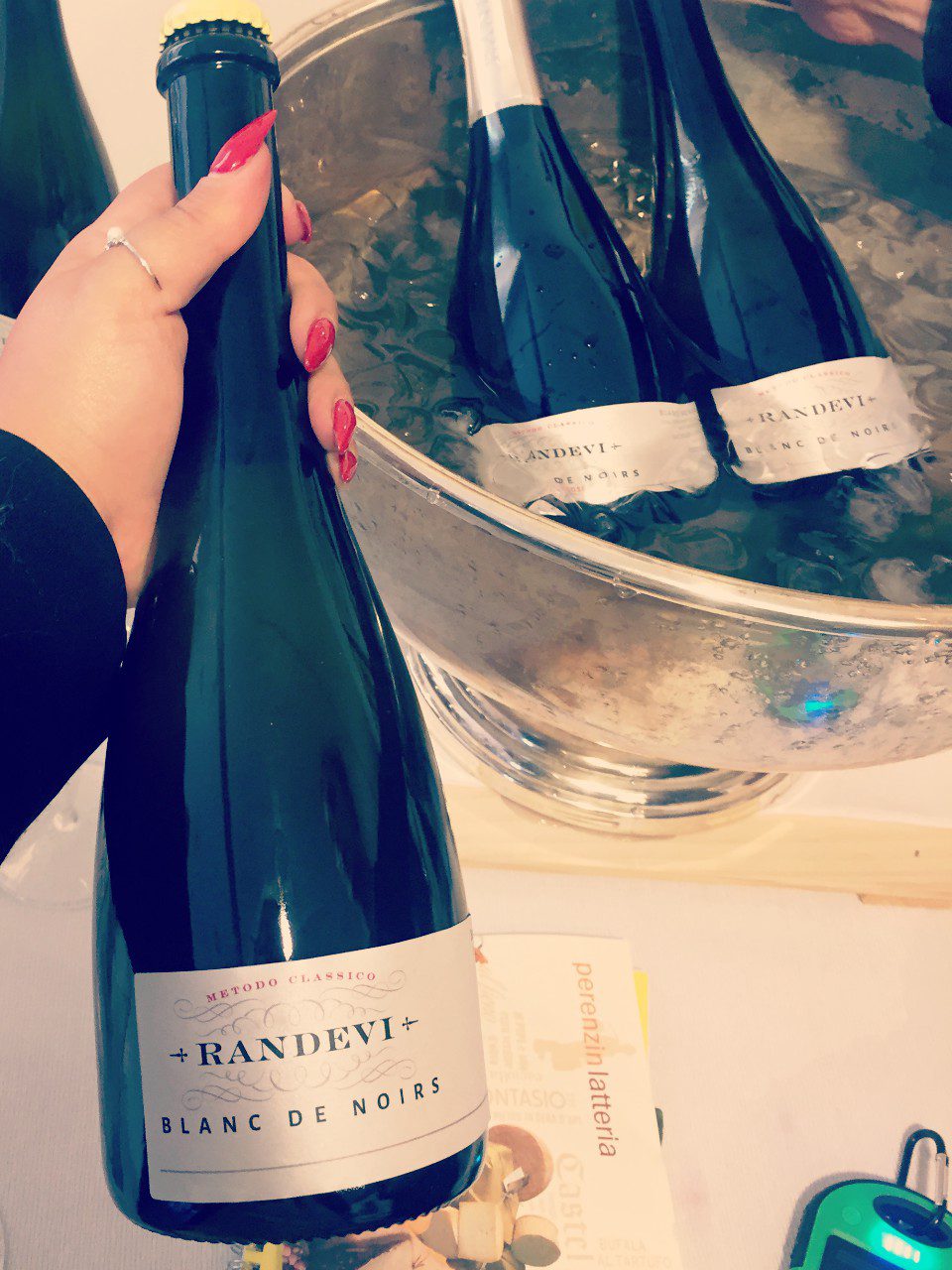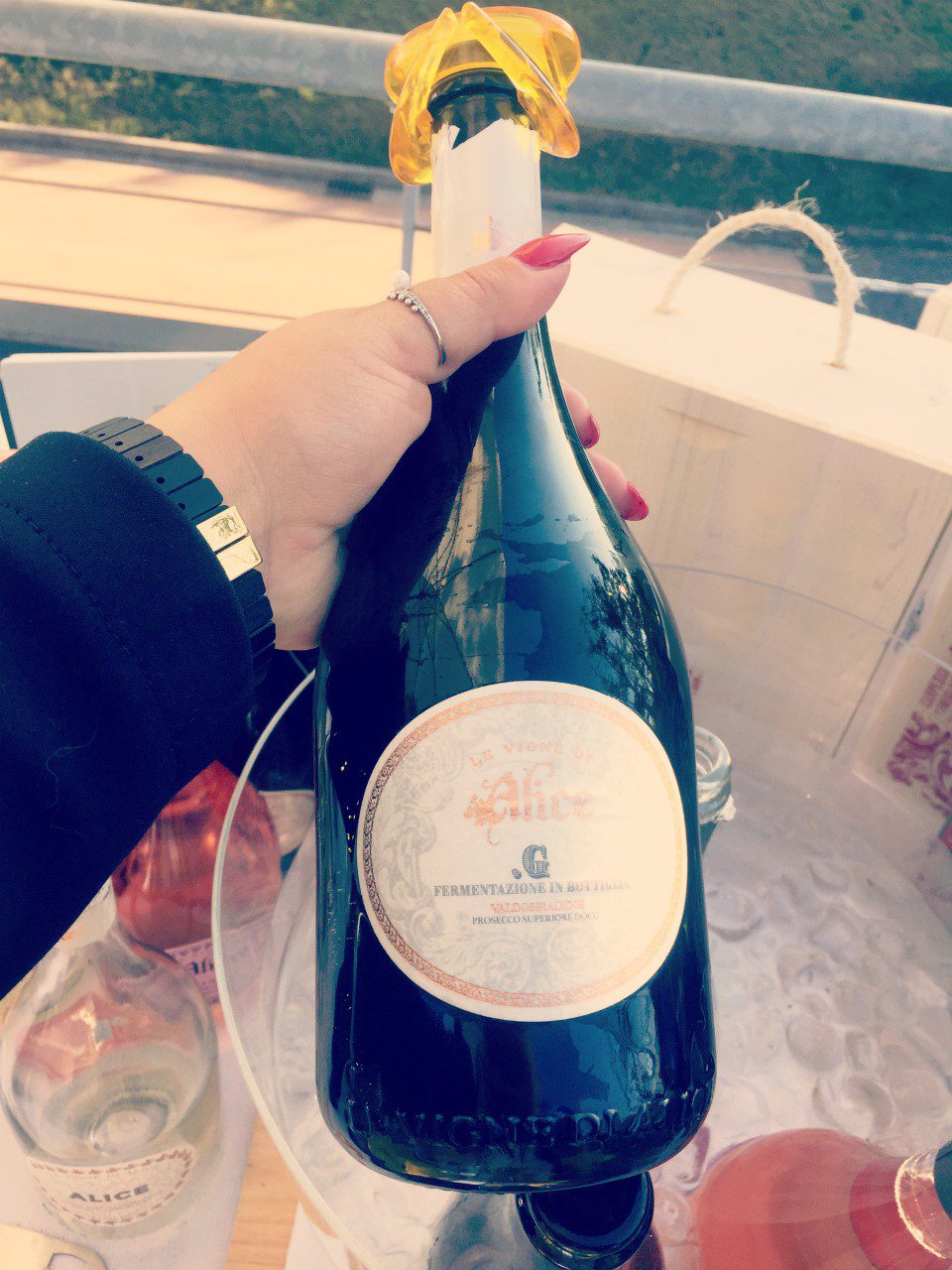 A bubble I did not know this at all Blanc de noria by Randevito try and try again for a more thorough tasting. Absolutely! I had a very good impression and in some places it reminded me of the splendid and very fresh bubbles from Alto Adige. It disgorged early for the occasion, so it still needs time in bottle to express itself... but the premises are excellent!
Ah the .G from Le Vigne di Alice, what a splendid classic method. I still have in my head that spectacular vertical that Cinzia gave me at Vinitaly, a vertical that I didn't give the right amount of space to because of the terrible year I lived through with Dad's illness. But I still have 2010 in my heart... The .G is not that mysterious place I have not yet had the supreme pleasure of finding inside me, but a Conegliano Valdobbiadene Prosecco Superiore DOCG Metodo Classico! The current vintage is fresh and smells of Grenny Smith apples, almonds and sage. If you taste the older vintages it is tinged with hydrocarbons, saffron and hazelnuts... but I am sure each bottle tells a different story.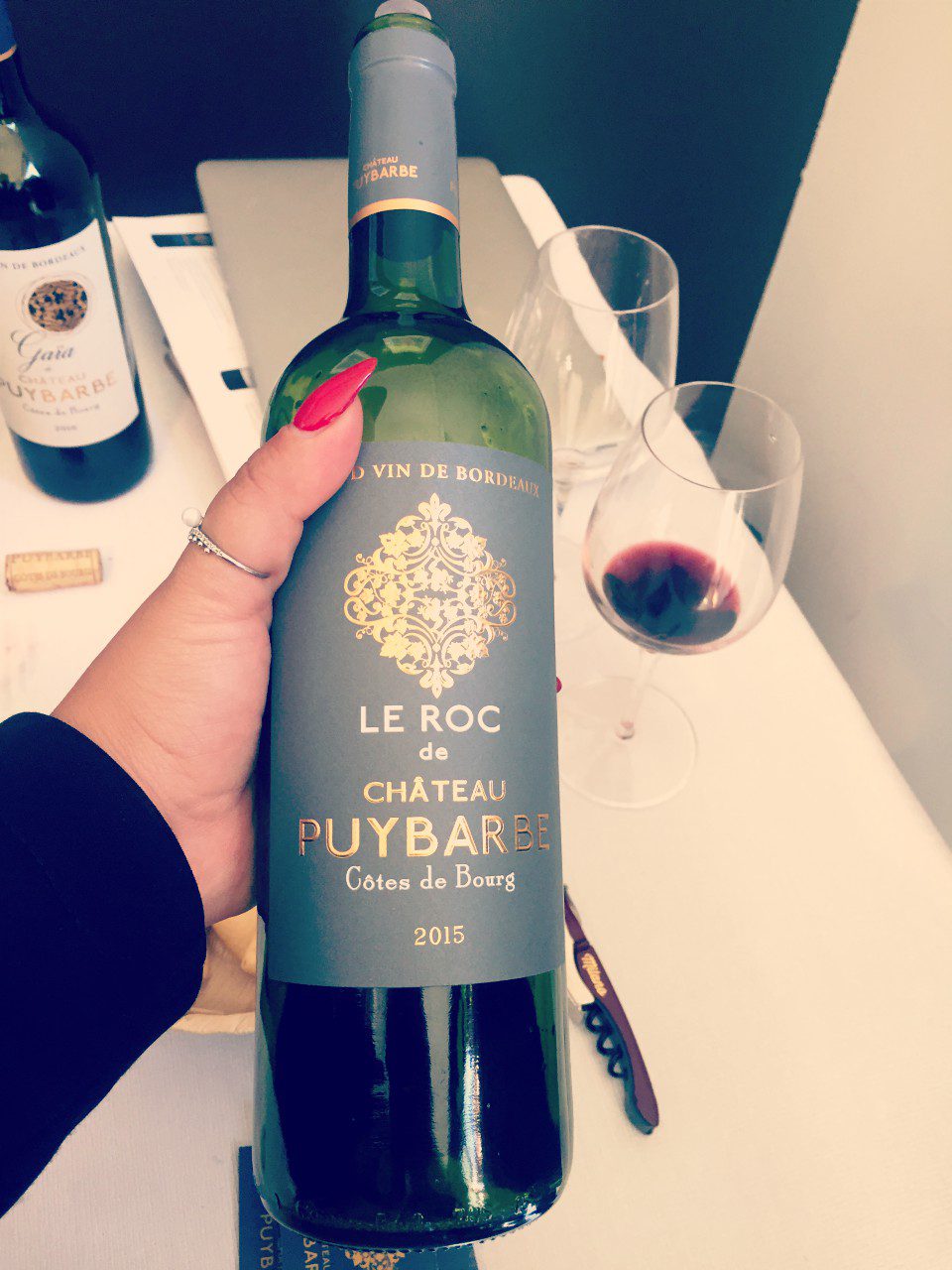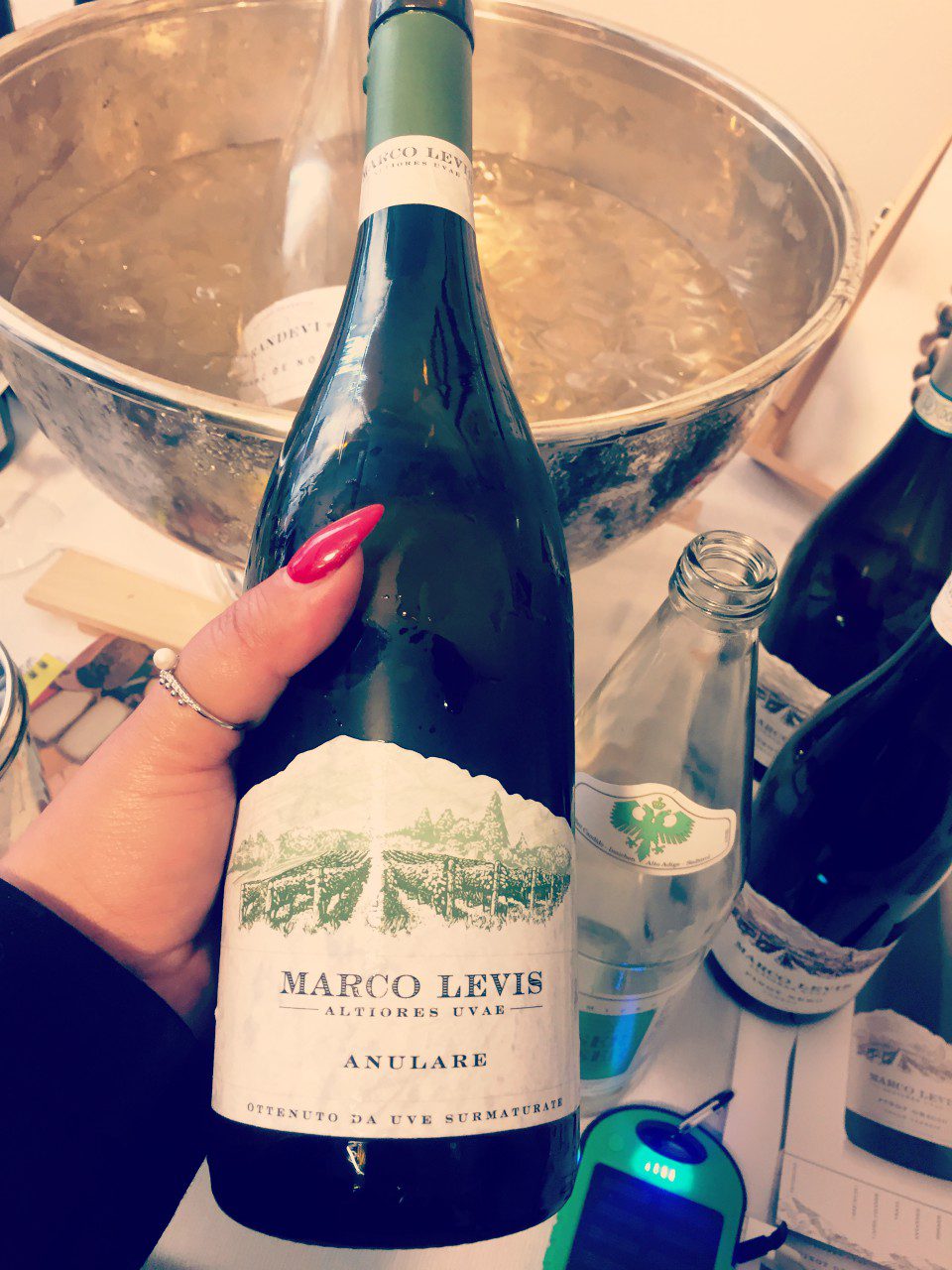 The wines of the Cotes de Bourg by Chateau Puybarbe I found them very pleasing and ruffians, especially the two that have gone through (new?) wood. The scent and flavour of wood are very intense and the softness prevails over the acidity. Of all of them, this one in the photo, 'Le Roc', is the one I liked best. I can see them being very suitable for inclusion on a restaurant's list as a Bordeaux entry wine due to their excellent value for money.
Perhaps one of the most interesting surprises was precisely "Marco Levis' 'Anulare'. A pinot grigio made from overripe grapes that really impressed me and I would also like to taste it at home more calmly. Pinot Grigio for me is like Molise, you know it's there but you rarely see it on restaurant tables or in wine bars. At least far from Veneto it is like that. Moreover, it tends to be a somewhat exploited wine and I have never drunk any particularly good ones. Yet this one is fantastic both on the nose and in the mouth!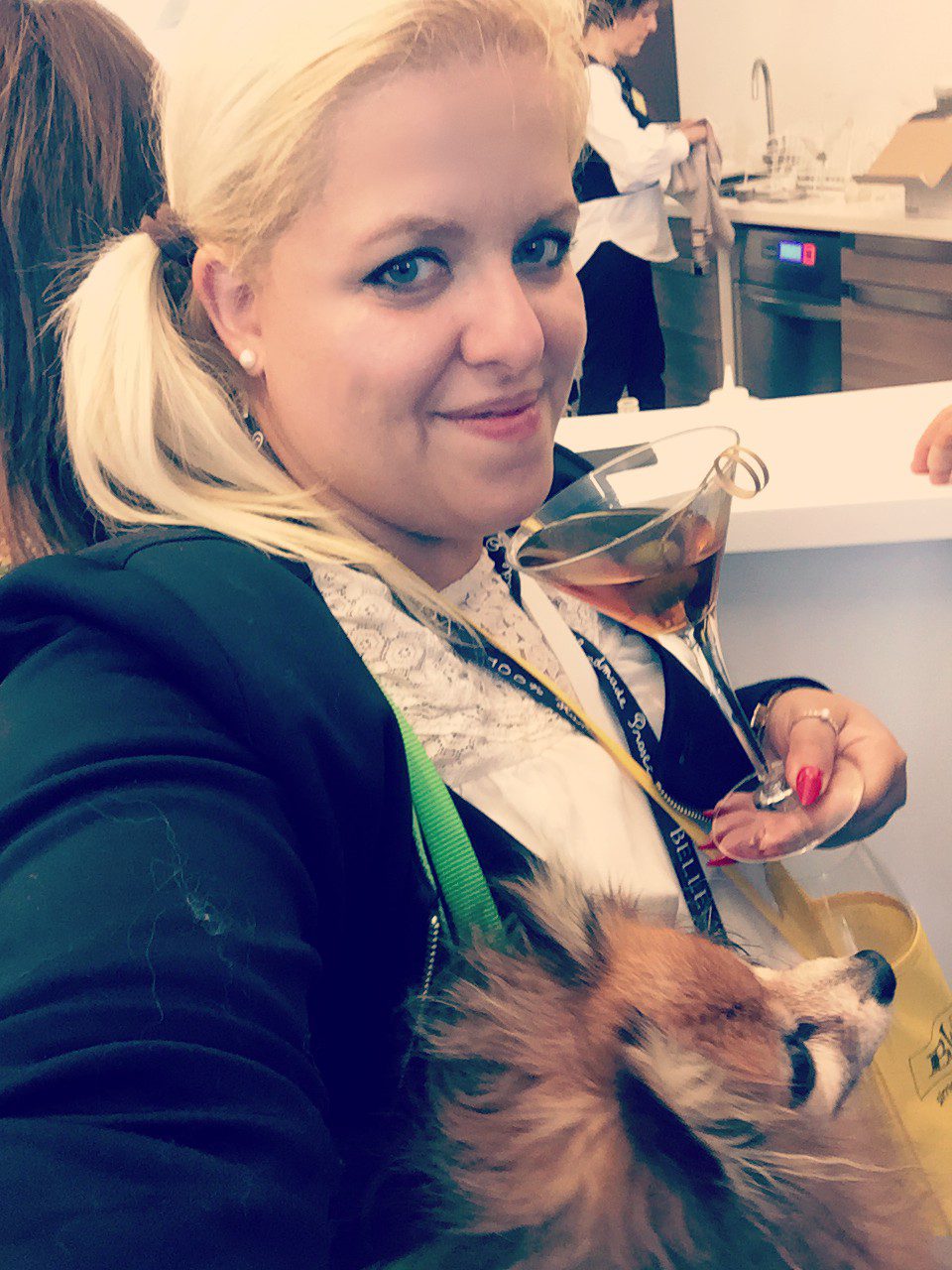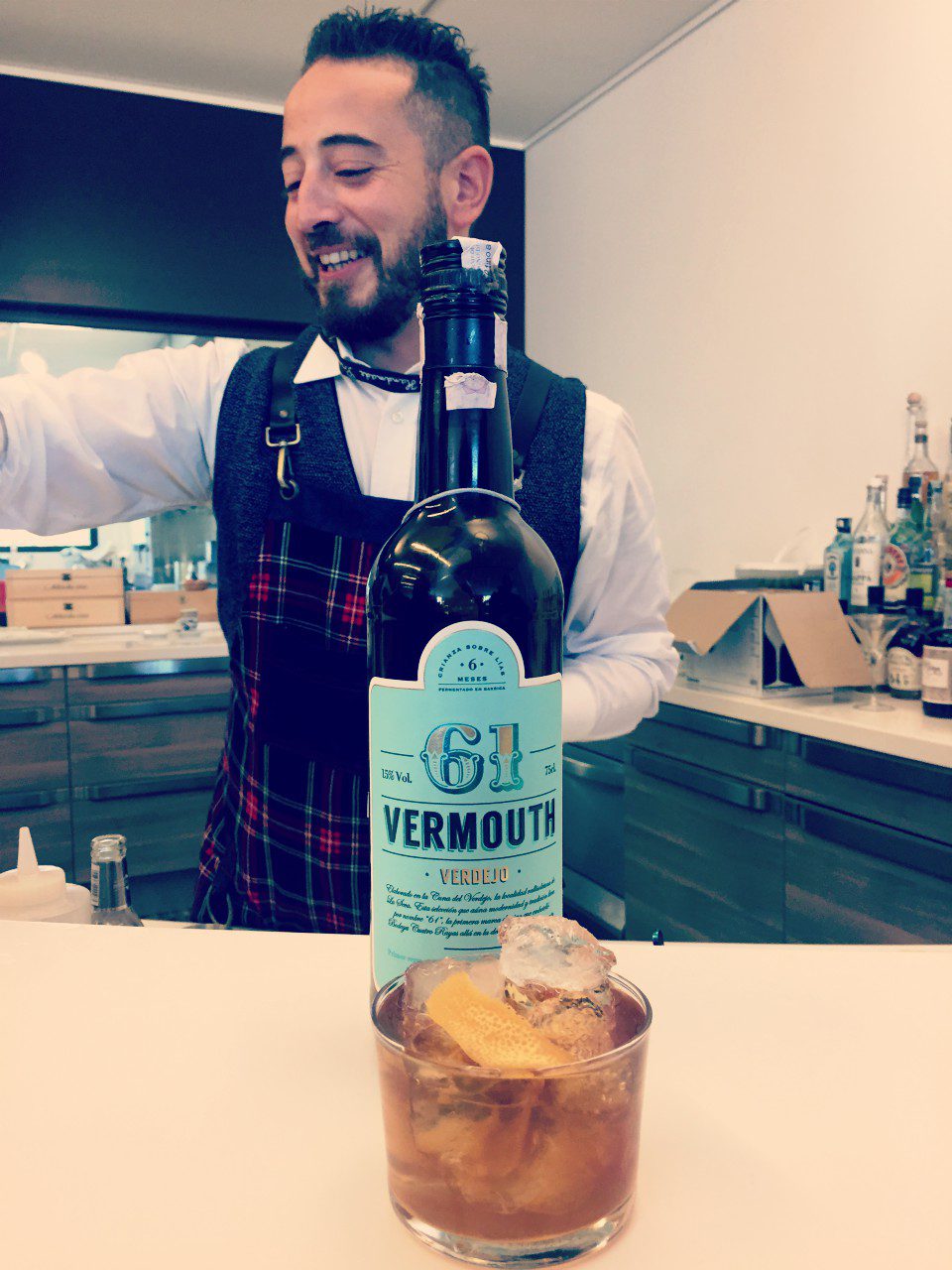 These two photos are dedicated to the Vermouth 61 with which the talented bartender prepared two different cocktails that I tasted at the end of the day. Both very good, the one served in the low tumbler really had an edge to it. Was this due to the ginger tonic and lemon zest? Anyway, I found them perfect for a very pleasant aperitif, especially when paired with delicious olives of various kinds.
For dinner, we stayed at the Locanda San Lorenzo, in Puos d'Alpago in the province of Belluno. Lo chef patron Renzo Dal Farra has a Michelin star since 1997. I was able for the first time in my life to appreciate snails, perhaps also because of a very pronounced garlic sauce.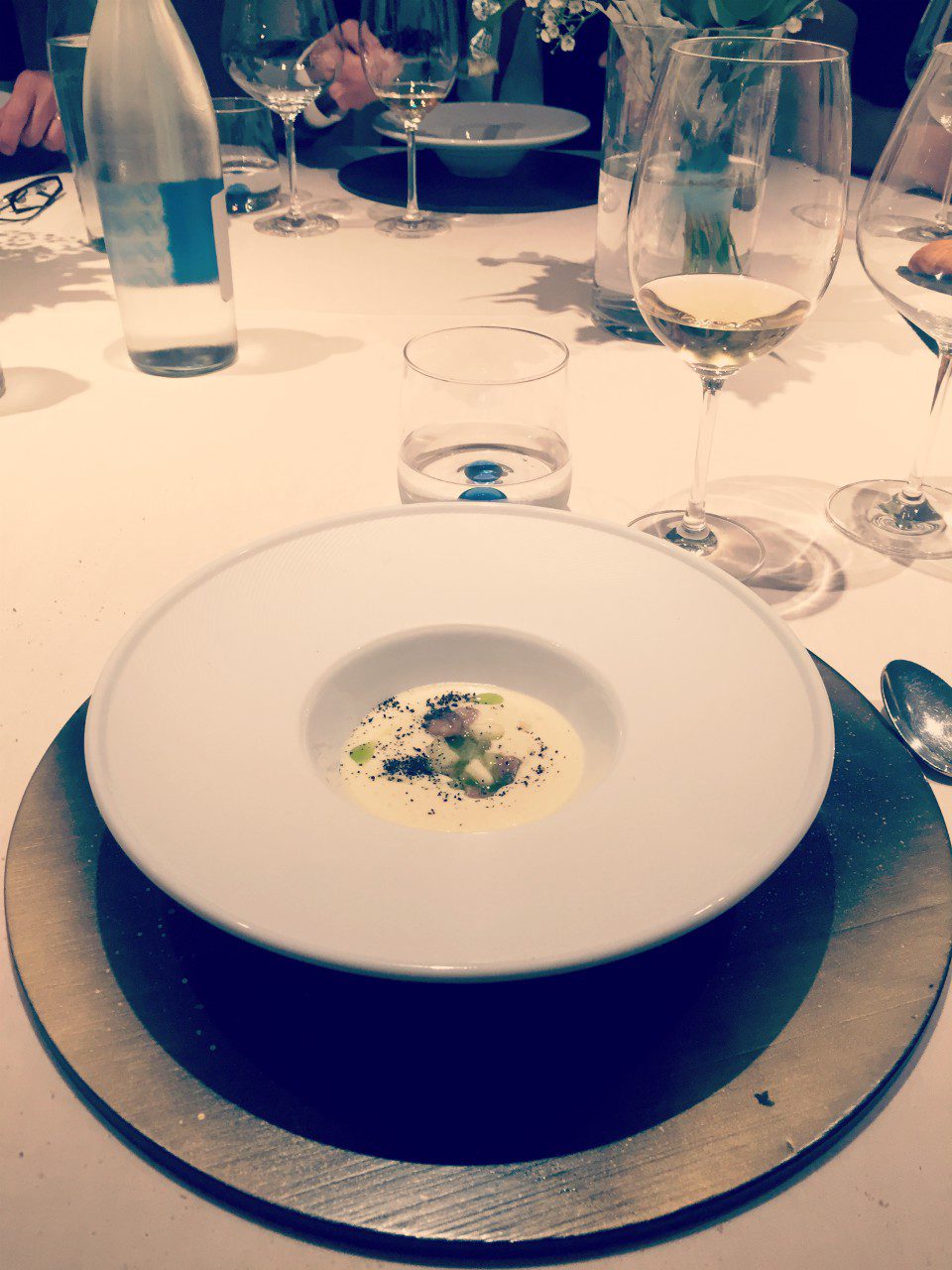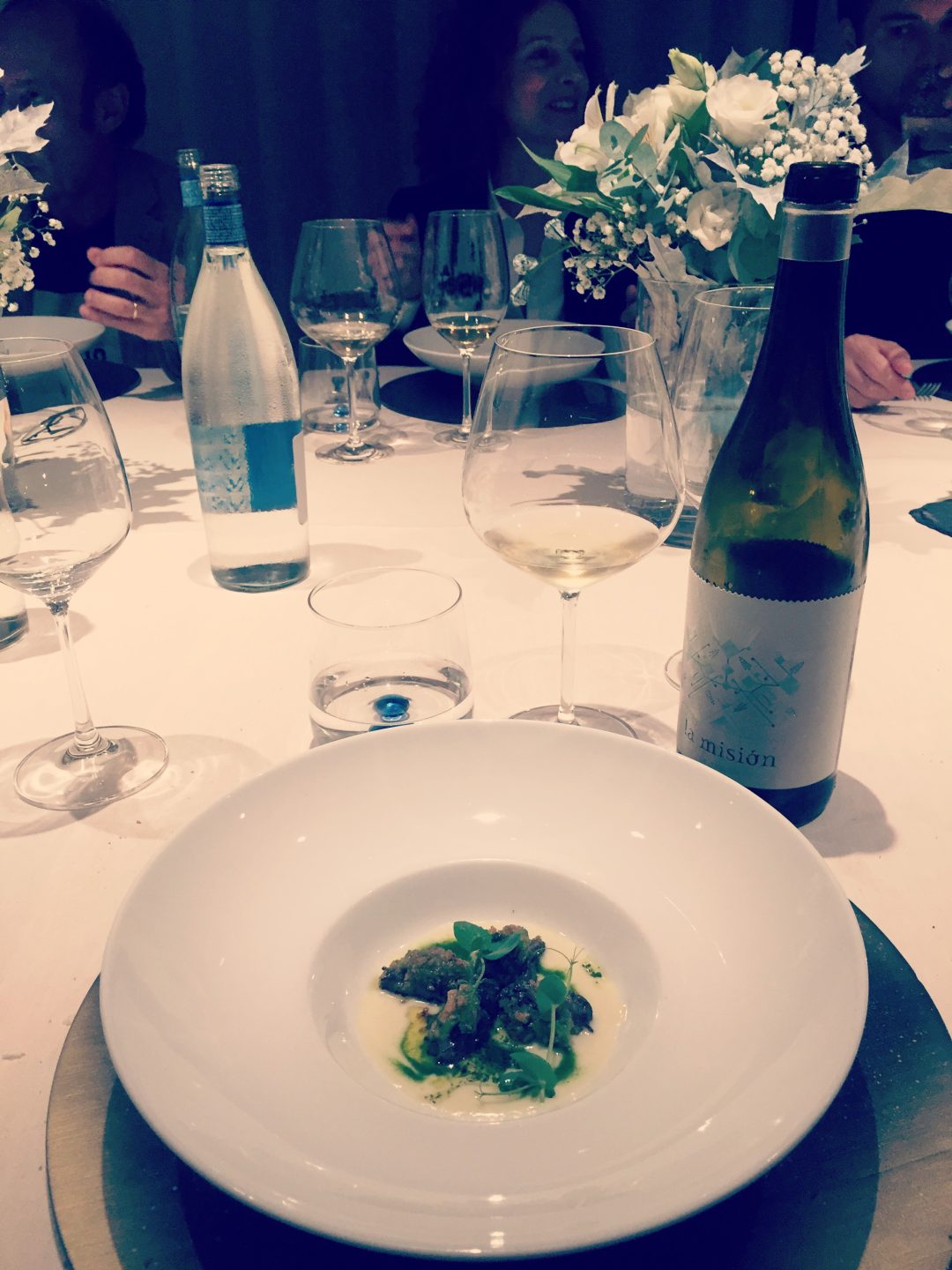 Risotto alla zucca, capperi, porro bruciato e mandorla amara: davvero meraviglioso! Come ho già scritto non sono un'appassionata di zucca (se non nel ripieno dei tortelli, di quelli ne potrei mangiare a vagonate…😍), ma questo mi ha davvero stupito. Sicuramente il merito è dell'equilibrio perfetto dei sapori con tendenza amara che ha bilanciato la tendenza dolce della zucca. Il cappero poi ha davvero dato il tocco in più! Come secondo ci è stata servita la degustazione d'agnello dell'Alpago, Presidio Slow Food. Io adoro la carne d'agnello e la mangio molto spesso soprattutto quando vado in Romagna da mamma perché nella nostra famiglia ne abbiamo una lunga tradizione. Questo piatto mi ha fatto immensamente piacere, anche se come fa l'agnello mia madre non lo fa nessuno! 🤩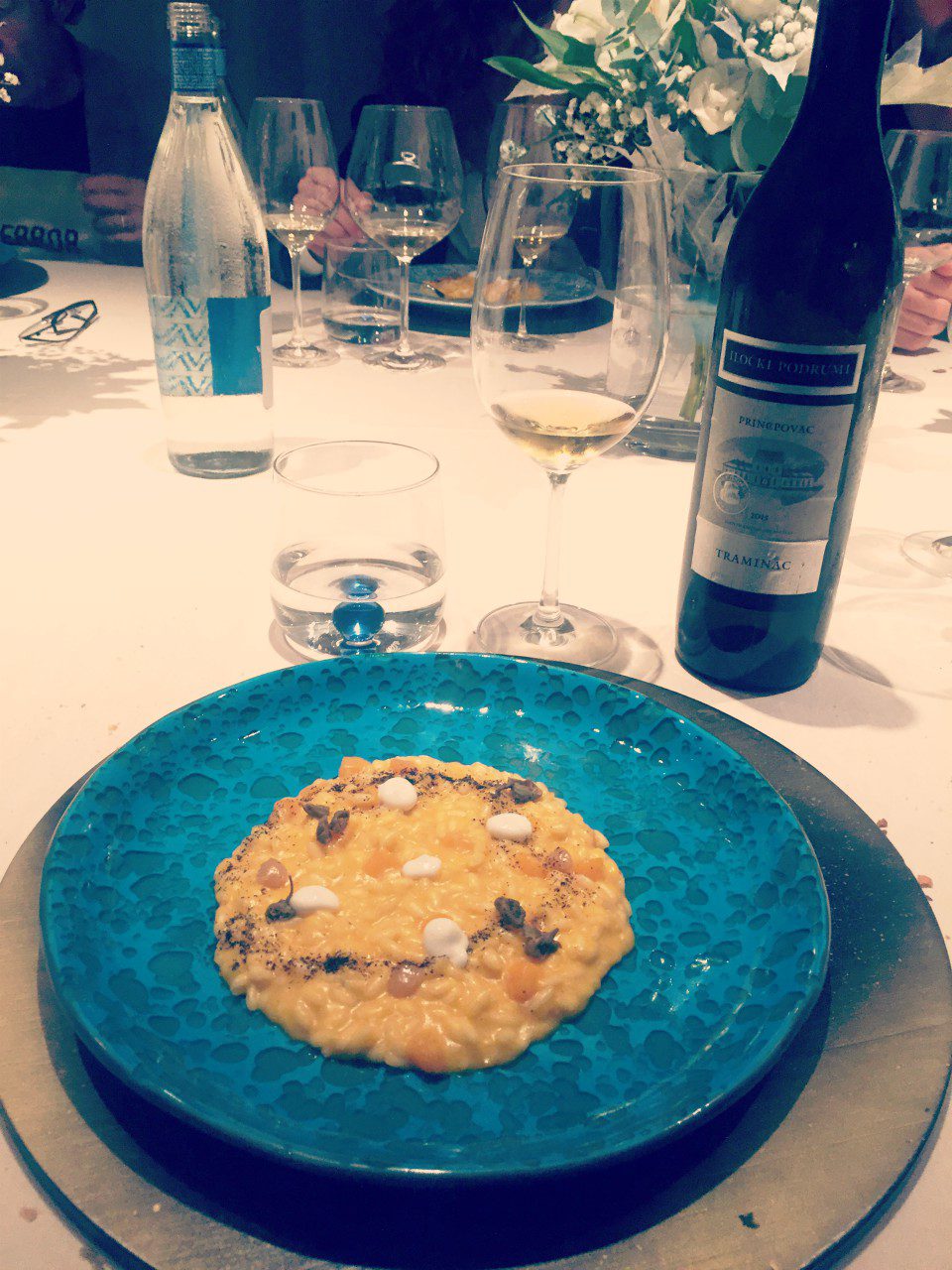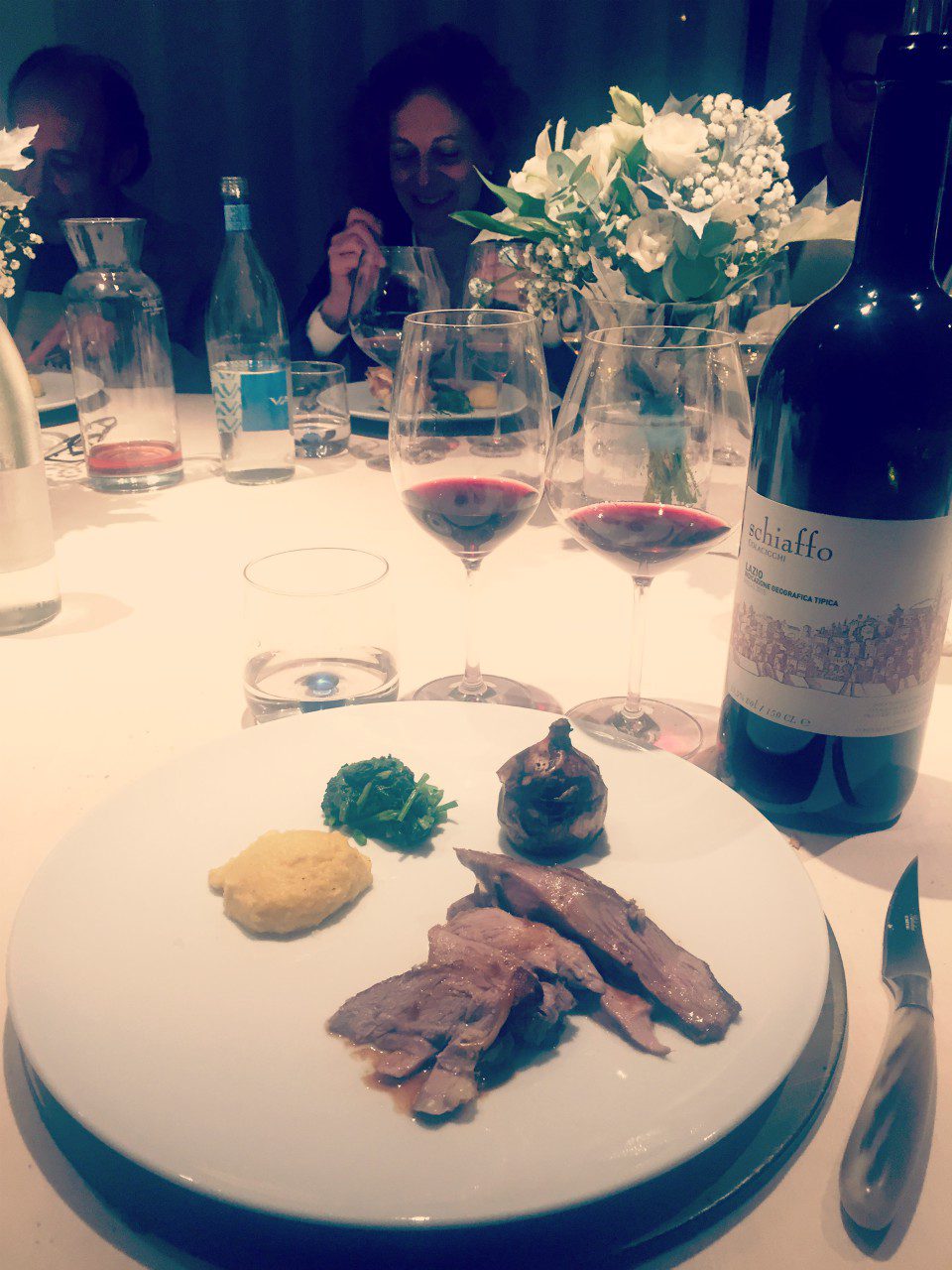 Ho trovato molto molto carina l'idea di preparare due dolci, uno per le donne e uno per gli uomini. Peccato che a me è piaciuto molto di più quello per gli uomini… comunque ho rimediato con Francesco Trimani e ho fatto a metà col suo! 😁 Dopo è diventato anche il mio idolo dopo quello di Paco! 😂😂😂 Il dolce "maschile", un crumble salato e pistacchio con gelèe al limone, l'ho trovato più sfizioso e bilanciato nei sapori rispetto a quello femminile, con un'acidità e una freschezza molto più spiccate.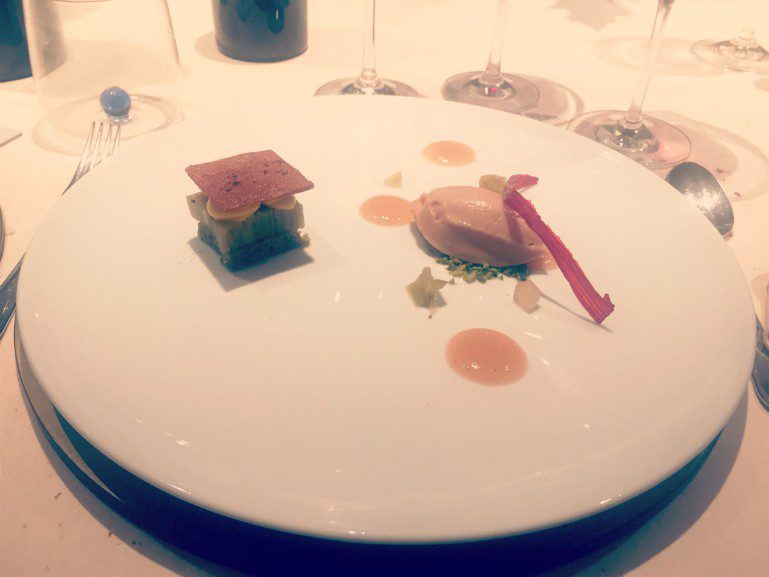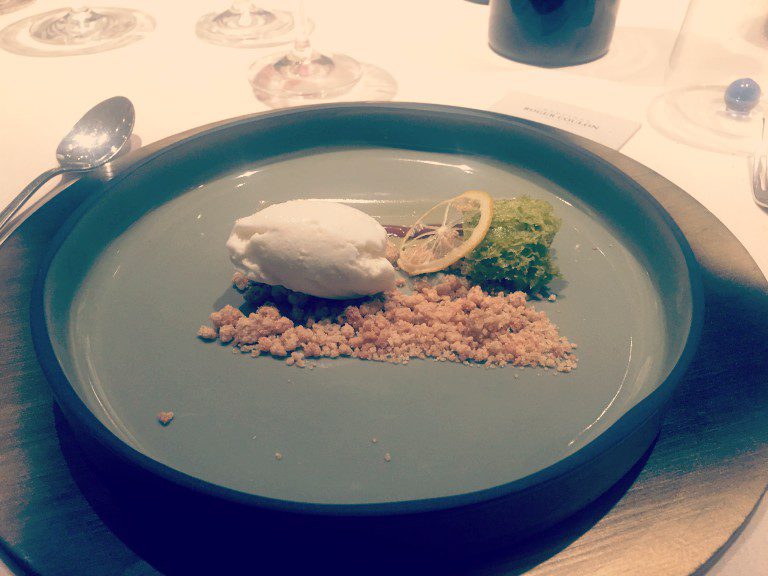 Chiudo questo reportage con due foto significative: nella prima il Rosalie di Roger Coulon. Pur non essendo una grande amante degli champagne rosé, questo l'ho trovato davvero eccezionale! Oltretutto, dopo aver degustato tutti i loro champagne, ho avuto la percezione che questa maison sia cresciuta molto negli ultimi anni. Avevo già fatto una splendida degustazione con Bellenda un paio di Vinitaly fa, ma devo dire che oggi questi vini li ho trovati ancora migliorati. L'ultima foto è un selfie con l'artefice di questo splendido evento, Umberto Cosmo, e non potevo finire con uno scatto più bello e significativo della giornata!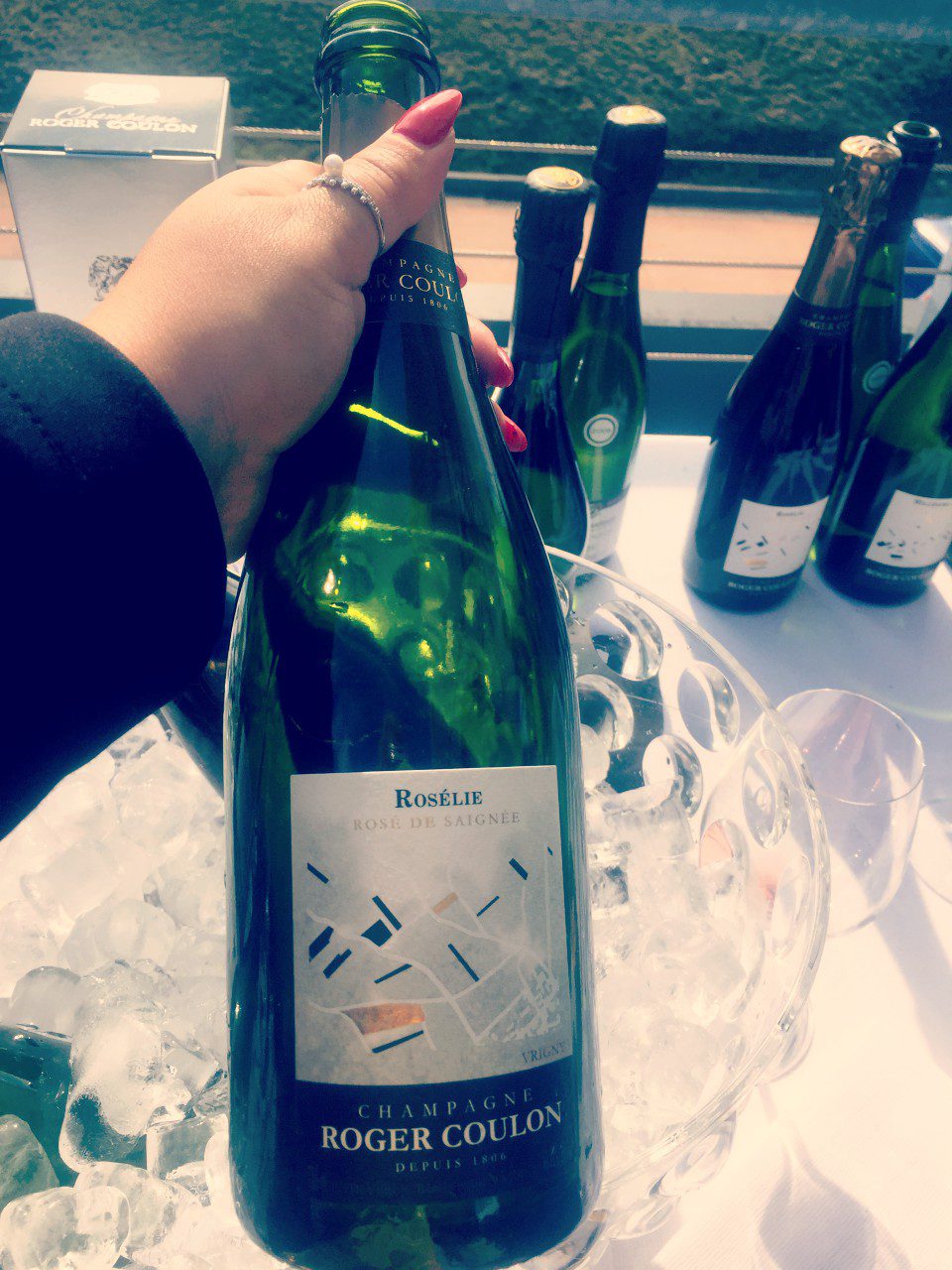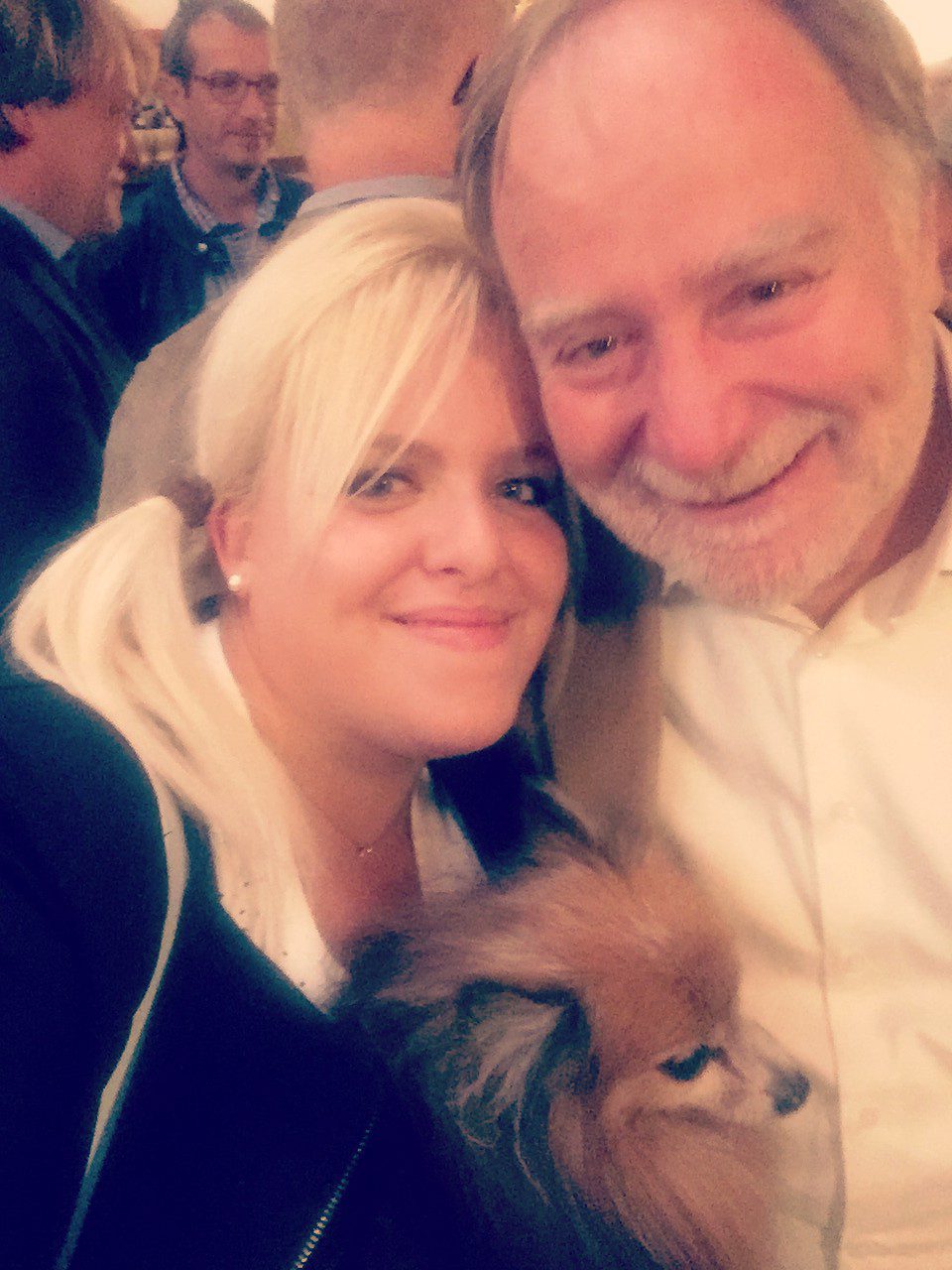 Insomma, questo Blend 2019 è stata un'occasione meravigliosa per rivedere vecchi amici e farsene dei nuovi, in una di quelle giornate dove lavoro, passione e amicizia hanno confini così labili da divenire un unico orizzonte. Lo trovo semplicemente bellissimo. Per questo voglio ringraziare di cuore Umberto Cosmo, sua moglie Cinzia Canzian e la loro famiglia per lo splendido invito e per essere loro persone splendidamente vere. Brindo a 100 Blend di grandi successi per tutti voi e per tutti gli amici produttori che avete riunito..
E tu conosci questi produttori? Hai mai assaggiato uno di questi vini? Cosa ne pensi? Se ti è piaciuto questo articolo puoi dirmelo in un commento: mi faresti molto felice! I commenti mi servono per conoscerti e conoscere le tue opinioni: niente è più sterile di un luogo dove uno se le canta e se le suona da solo, senza confrontarsi con gli altri. Grazie di cuore!❤️
 Cheers🍷
 Chiara
 Hai già comprato il mio libro?😍🤗
Book 'Sommelier: the Illustrated Manual' Special Edition 2022
All my notes on wine and food in one book. The handbook is designed for all aspiring sommeliers, but is also very useful for 'already sommeliers' who want to brush up, for winelovers who want to start putting their passion on a firm footing, and for professionals who want to earn more money by learning both how to manage their restaurant cellar and how to sell the right bottle to their customers.
Special Edition: 8 June 2022 - format 15 x 21 cm, 592 black and white pages printed on Crush Uva paper, ISBN 978-88-943070-3-0 [2nd Reprint April 2023].
In stock (can be backordered)