It takes courage to change. It takes courage to fail. Change and failure require a rare ability: that of daring. Daring is the common denominator of all those verbs that refer to a single word: destruction. The Treccani vocabulary defines destruction as "The action of destroying and the effect that follows, demolition, massacre, ruin". The explanation is bellicose and leaves no room for positivity. Yet my father taught me that destruction is only the way to transformation.
Before, I was on the phone with my mother and, moved, she read me this wonderful one poem by Charlie Chaplin. I was also moved and I was still moved to transcribe it here on my wine blog. These sentences are the perfect incipt of the emotions that today I want to share with you who read me.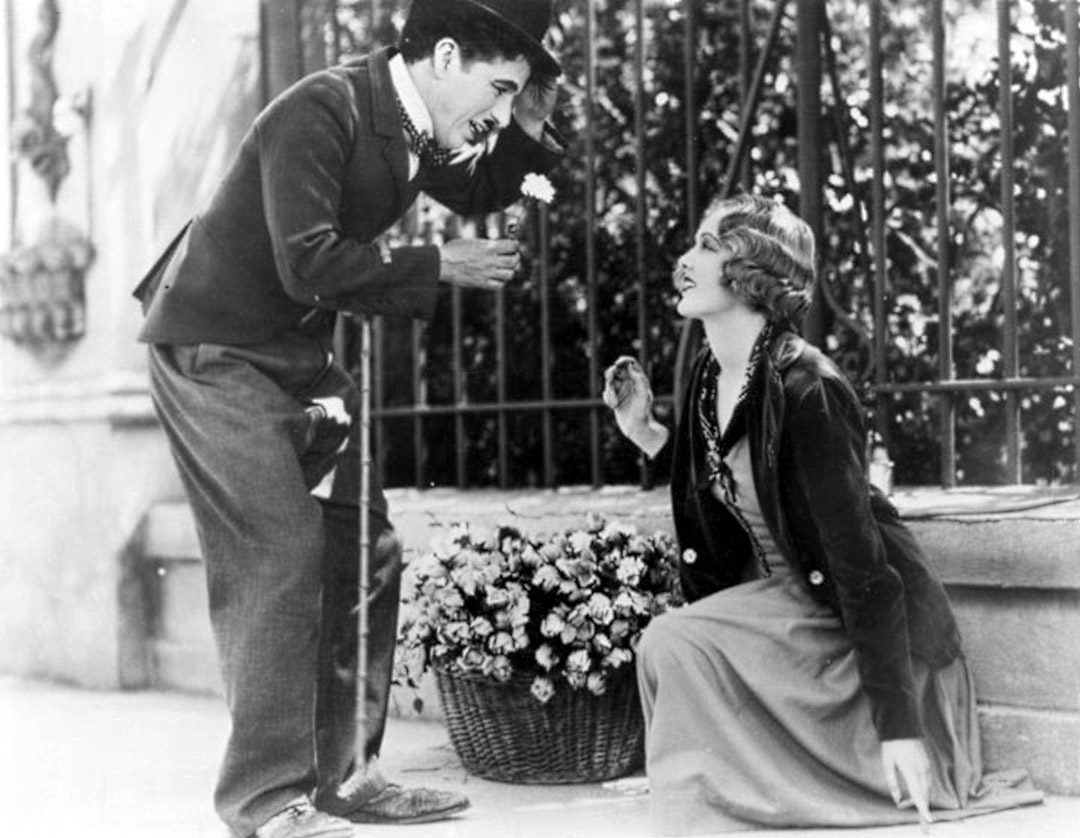 "Live" by Charlie Chaplin

I forgave almost unforgivable mistakes,
I tried to replace irreplaceable people
and forgotten unforgettable people.

I acted on impulse,
i was disappointed by people
that I didn't think they could do,
but I too have disappointed.

I held someone in my arms to protect him;
I made friends for eternity.

I laughed when it wasn't necessary,
I loved and was loved in return
but I was also rejected.

I have been loved and I have not been able to reciprocate.

I screamed and jumped for many joys, many.

I lived with love and made promises of eternity,
but I burned my heart many times!

I cried listening to music or looking at photos.

I only phoned to hear a voice.

I'm in love again with a smile.

Again I thought I was dying of nostalgia and ...
I was afraid of losing someone very special
(which I ended up losing) ...
but I survived!
And I still live!
And life, I don't get tired ...

And even you won't have to get tired of it.
Alive!

It's really good to fight with persuasion,
embrace life and live with passion,
lose with class and win by daring,
because the world belongs to those who dare!

Life is too beautiful to be insignificant!

Charlie Chaplin
Our house
We are a land and, event after event, year after year, we build a small house or a large villa on it. The house is the mirror of us. If we are empty and superficial, we only take care of the garden and the facade of the house and then sit on ruined chairs where to eat poor dishes in cheap dishes. If we are deep and introverted to the point of neglecting others, we only take care of the interiors, and the facade of the house, which falls apart, is wrapped in a tangle of brambles. It takes balance. A house we don't like can be demolished and rebuilt or restored. Sometimes renovating costs much more than demolishing and rebuilding. Renovating a house that we don't like involves saving an old wall even if in that position it is really uncomfortable for the functionality of the environment or for its beauty. Renovating a house involves having a used house that only apparently looks new. This renovated house will never be 100% the way we want it even if we spent a lot of money on it. Yet, in order not to leave our comfort zone, we are willing to adapt, and then, according to our way of being, to complain or pretend for a whole life.
Change
You fail.
Dare.
As a child I had a dream: to live writing in a beautiful lake view house with my Prince Charming. In my life I have always dared. I have never had any major problems risking, changing, demolishing, failing. I have always built from scratch: renovating is not part of me! I radically changed my career path to make my dream come true and I succeeded. And the famous Prince Charming? From 16 to 34 I had 8 more or less long, more or less important stories. As many or as few as they are, I have often been judged for my leaving without looking back. Alberto, Gabriele, Claudio, Daniele, Matteo, Francesco, Davide, Antonio. Three great loves of which I have beautiful memories, three photonic assholes that I can't bear to bear and two toxic stories. Of them only the first, it was really close to what, without knowing it, I sought and desired. Yet not even with him did I manage to stop. I was just a young girl and I acted on impulse, as in every choice in my life. Today I realized that I was just getting ready to meet the other half of the apple that, believe me, exists.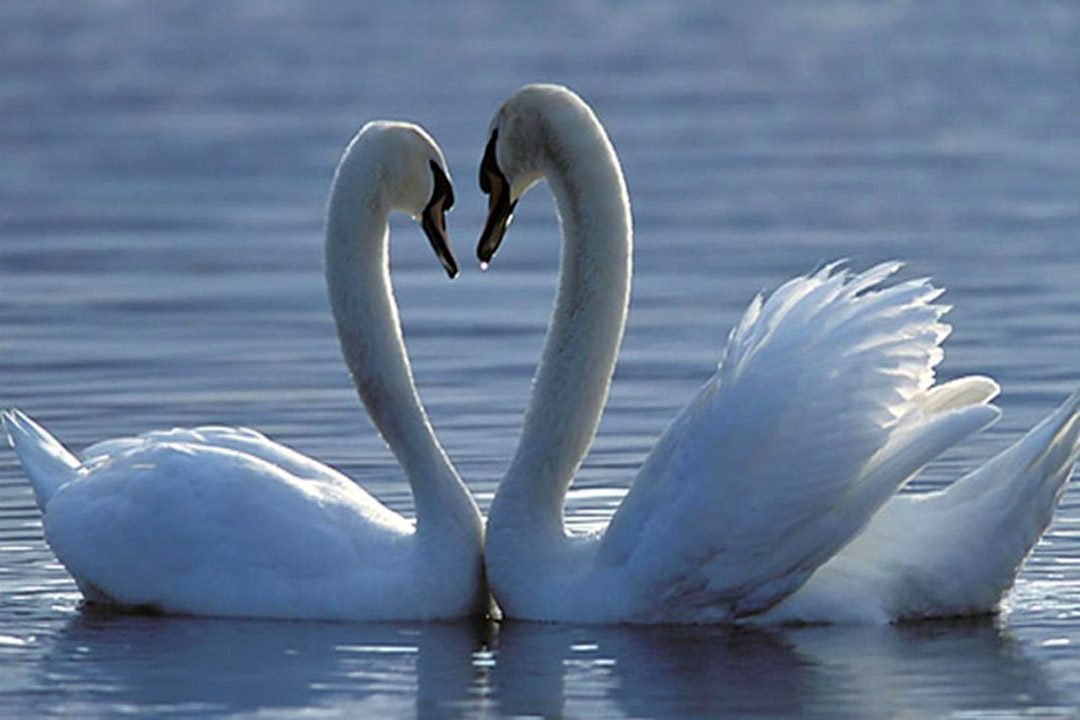 Up to you.
On the same day that I got engaged to him 18 years later, as if to signify a circle that closes, I met the scale needle capable of blowing the bank. It was December 6, 2019. I realized that he was the first time I looked him in the eyes. All that happened afterwards was only confirmation. Every nuance of our relationship as a couple was as I had always dreamed of it. We are not perfect, but we are perfect for each other. I remember the prophetic words of my dear Marco Antonucci who at Christmas made me a paper note signed with written that by January 31st we would begin to live together. In fact I can't tell you the exact date, but it was definitely the last week of January! I still have this note in my wallet and I will keep it there forever. I remember my dear Marina Tagliaferri of the Agorà press agency who, during our splendid Valentine's Day 2020 at Castello di Spessa, looked at us and said: when you get married I want to be a witness!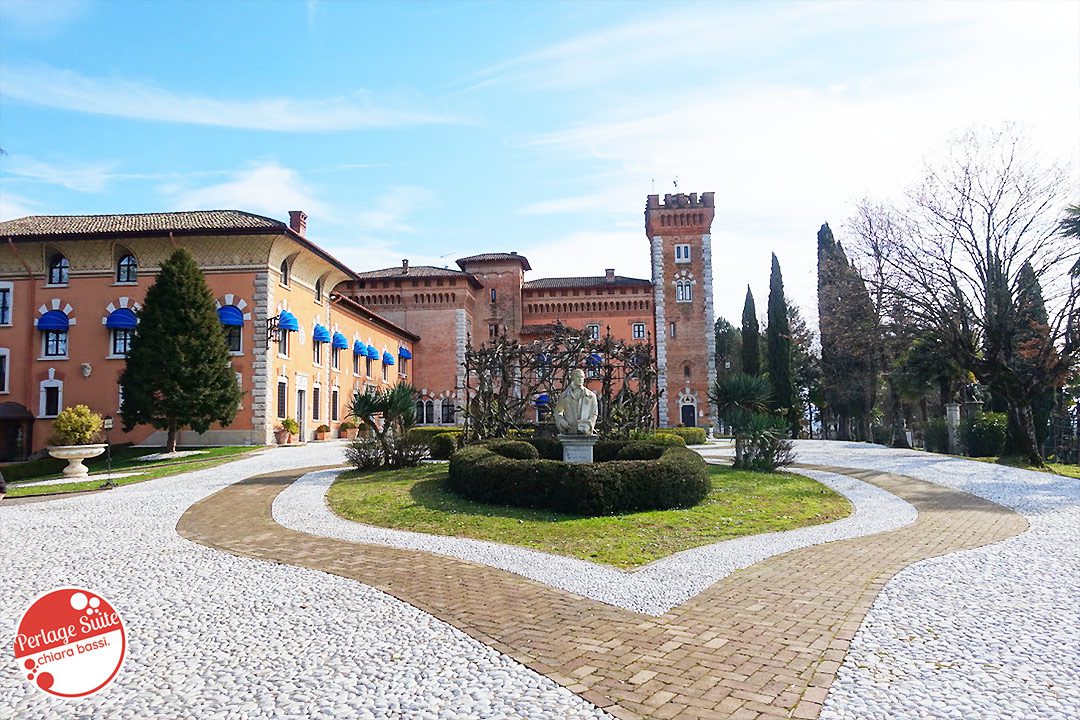 Ca 'del Bosco Dosage Zéro Noir 2006 Vintage Collection: a Franciacorta to say yes!
I visited the cellar Ca 'del Bosco on 12 October 2015. I was given this precious bottle in an elegant black box. I always thought that I would keep it for a special occasion. I can wait. In these 4 years and 7 months this box has changed three houses. He saw me laughing and crying with 4 different men without ever opening up until yesterday. On May 12, 2020, on the splendid lake view terrace of our house, after you made me listen to the song you wrote for me and put this beautiful ring on my finger, I uncorked it. The pinot noir grapes of the three "Belvedere" vineyards of Iseo at an altitude of 466 meters above sea level were harvested on September 5, 2006. The draft was made on March 30, 2007 and disgorgement in summer 2015. The result? A masterpiece with less than 4 g / l of sulphites (the legal limit is 185 g / l) which has been preserved beautifully.
The grapes, harvested by hand in small boxes, are immediately brought to the cellar, traced by vineyard of origin and cooled. Each bunch is selected by expert eyes and hands. The Pinot Noir grape has a colorless pulp but a black skin: in order to create the base of the Dosage Zéro Noir, it is essential that the juice, the extracted must, remains white or slightly pink. This is why pressing takes place strictly at low pressure, so that the peel remains intact and does not lose color. The musts thus obtained ferment in small oak barrels. To seek the maximum aromatic complexity and expressive power, without losing elegance, the barrel lifting lasts only 5 months. A pair of flying tanks allows the wines to be racked by gravity, from small barrels to aging tanks. After two further months of aging in steel, the three base wines from the three vineyards of origin assemble, in order to obtain the perfect balance between delicacy, nervousness, vinosity and aroma. Pinot Noir transmits its complex aromas of red fruits to the wine and gives it body, persistence in the mouth and longevity. The magic of its terroir, combined with the skills of men, have given rise to a wine of exceptional purity. To reach its maximum qualitative expression and to develop the characteristic aromatic profile that makes it unique, Dosage Zéro Noir needs 8 years of aging. A Franciacorta rightly ennobled by the classification "Riserva". To confer more longevity to this Franciacorta, and to avoid oxidative shocks and additions of sulphites, the dégorgement takes place in the absence of oxygen, using a system unique in the world, conceived and patented by Ca 'del Bosco. This technique makes our Franciacorta purer and more pleasant. So that this "blanc de noir" can express itself with great personality and convey the typicality of the terroir from which it was born, we have chosen not to add any liqueur to the disgorgement, therefore not to dose the wine. Each packaged bottle is uniquely marked, to ensure traceability.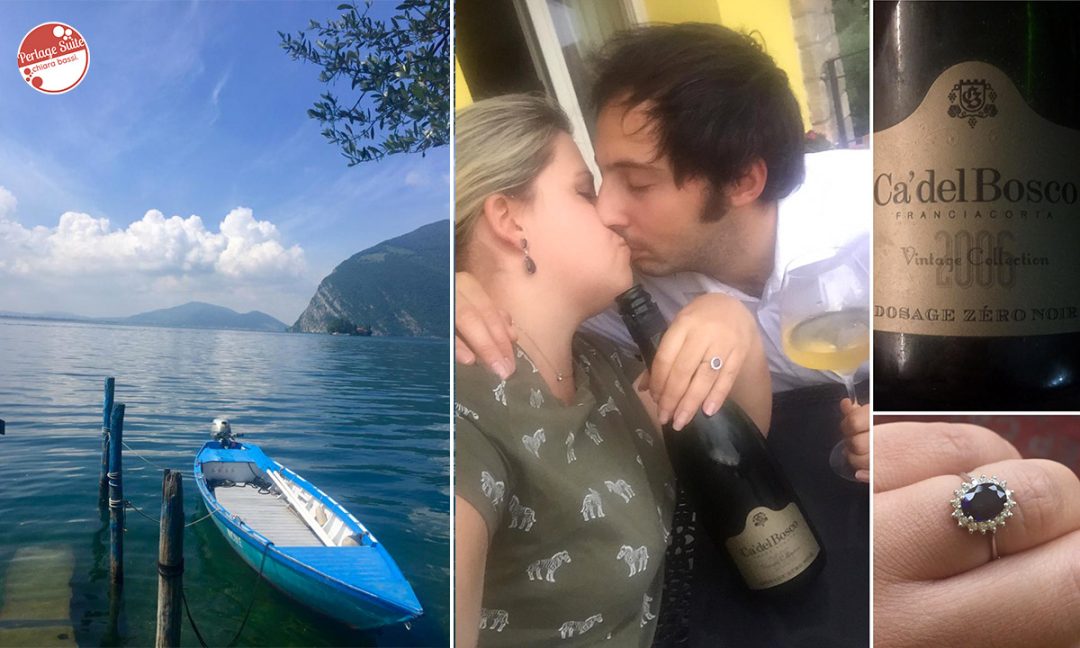 I listened to this song 100 times in 2 days and it's never enough for me. Not only is it too beautiful, but every detail is for me. I felt like Ferragni and Fedez when he sang the song on stage and asked her to marry him, obviously in a version with less audience gathering given the quarantine ... 😅
I'd like to tell you that I'm the happiest girl in the world, but Daddy won't be with me on my wedding day. Dad didn't even meet Francesco. So I will just tell you that I am the happiest girl in the world net of a broken heart that hurts more than the previous day.
I was afraid of losing someone very special
(which I ended up losing) ...
Instagram's algorithm is incredible.
He served the video of Chaplin's poem to my mother who was moved and, after transcribing it, read it on the phone, inspiring me this article.
He made me and Francesco known, showing us the contents of each other.
Translated, in September I get married also and above all thanks to Instagram. A colleague of mine comes to mind when he said: but among your 22.000 followers, is it possible that your soul mate is not there? Here it is.
Every day he makes me weave splendid relationships that grow message after message.
It makes us all closer, even to the reality that surrounds us: we do not look at news and opinions filtered by the media, but directly from the source.
Are you sure Social Networks aren't real life?
Cheers 😍
Chiara
How to become a sommelier
Everything you need to know about wine in one book. The manual is designed for all aspiring sommeliers, but it is also very useful for "already sommeliers" who want to revise, for winelovers who want to start giving concrete foundations to their passion and for the operators of the sector who want to earn more by learning both to manage the cellar of their restaurant and to sell the right bottle to their customers.
I Edition: 31 October 2018, 16,5 format x 24 cm, 300 black and white pages - ISBN 978-88-943070-1-6 [SOLD OUT]
II Edition: 1 December 2019 - 16,5 format x 24 cm, 430 black and white pages, ISBN 978-88-943070-8-5 [ON SALE]
COMPLIMENTARY, only for those who buy my book on Perlage Suite, a copy of the First Collector's Edition of my Sparkling Wine Guide "500 Bubbles in 500", cover price € 25,30.