Sea & Vitovska 2019 took place over a month ago, but due to a series of personal vicissitudes I found myself with 'writer's block'. That is why I decided to focus on the nnew edition of my bestselling book 'How to become a Sommelier". I am not a journalist, I don't report... I write from the heart based on the skills I have acquired over many years of studying wine. And perhaps it is precisely because of this way of writing that I am so personal and emotional which my wine blog Perlage Suite reached over half a million page reads per monthso I have no intention of changing.😇 Tonight I drank a coffee, smoked a cigar, enjoyed a delicious 100% Domori chocolate from Eataly Trieste during a weekend that was both wonderful and horrible at the same time, and watched the lightning illuminate the lake in infinite shades of purple. And then I realised I wanted to write about what for me was the most beautiful winery on the Carso: Zidarich. I decided to (re)start from here.
The Karst is stone shaped by time.
From limestone dissolved by water
the little red earth was born
the seeds of transmigrating plants
from east to west pushed by the wind
have left their mark
in this strait between the sea and the mountains
man used what he found
managed to cultivate on stone
his animals grazed in every corner
after the barren and inhospitable Karst
the green is back
protected, loved, enjoyed.
I have only been in this beautiful Karst for three days, but I truly believe I have understood its essence. Simple people in the highest sense of the word, hard-working, respectful, consistent. Benjamin Zidarich is at one with his land and his wine cellar is the first proof of this. He dug 10 long years into the rock 20 metres deep to build it. The result is extraordinary and of the splendid Karst wine cellars that I had the pleasure of visiting, it is certainly the excellence.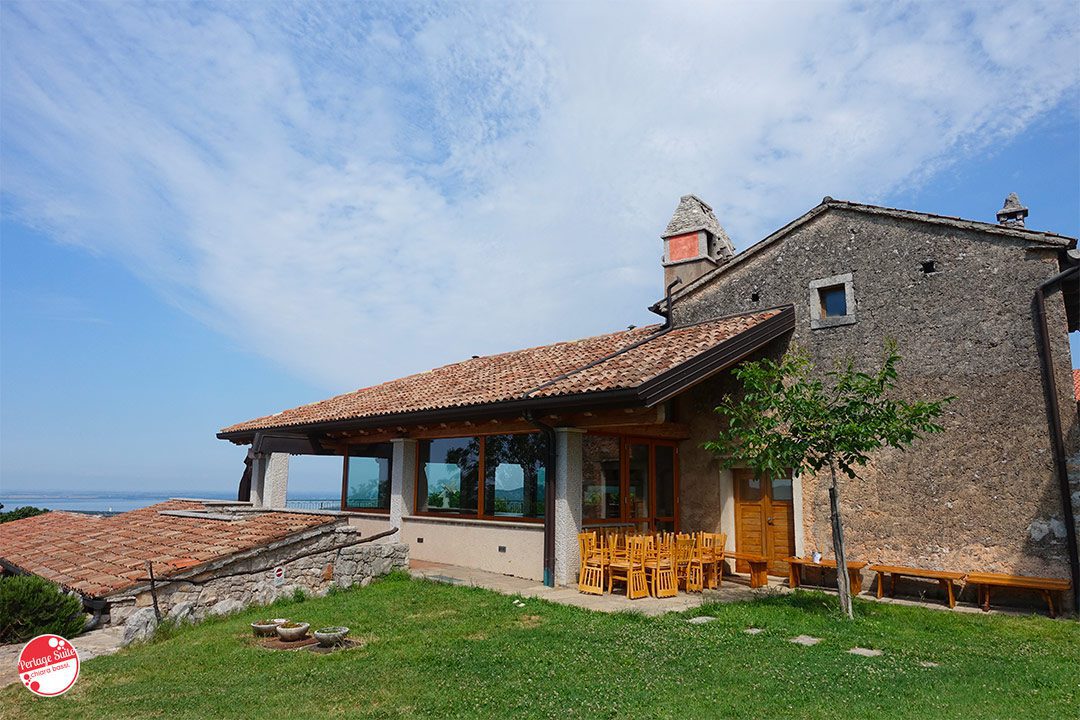 The tasting room surrounded by huge windows and overlooking an incredible terrace with a view of vineyards fading into the sea is beautiful and cosy. We had a delicious tasting in combination with local products.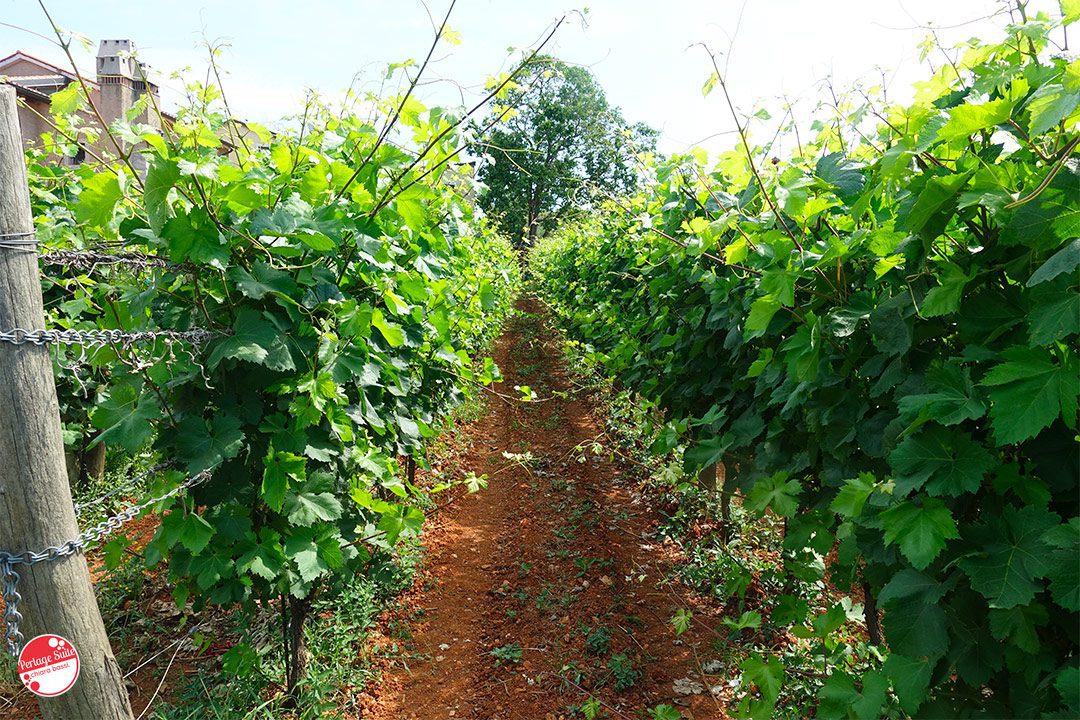 The vineyards are beautiful and healthy, overlooking the Gulf of Trieste at about 300 metres above sea level. La red clay soil enhances the green colour of the vine leaves. Rich in ironis interrupted by the limestone rocks which outcrop and appear as large blocks at various depths. The climate here is windy, with the cold Alpine Bora on one side and gentle salt breezes on the other.
At the age of 20, Benjamin inherited his father's half-hectare and increased it to the current 8 hectares. The philosophy also changed radically: grubbing up old vines to favour indigenous varieties, including malvasia, vitovska and teran. La vine management è biodynamicseven though he swears he has never buried horns or voodoo dolls.
"The Karst is my land, it represents my way of being and thinking. The Karst is life and work. I believe in the tradition and vocation of my land, I produce wines naturally, according to the concept of real wines'.

Benjamin Zidarich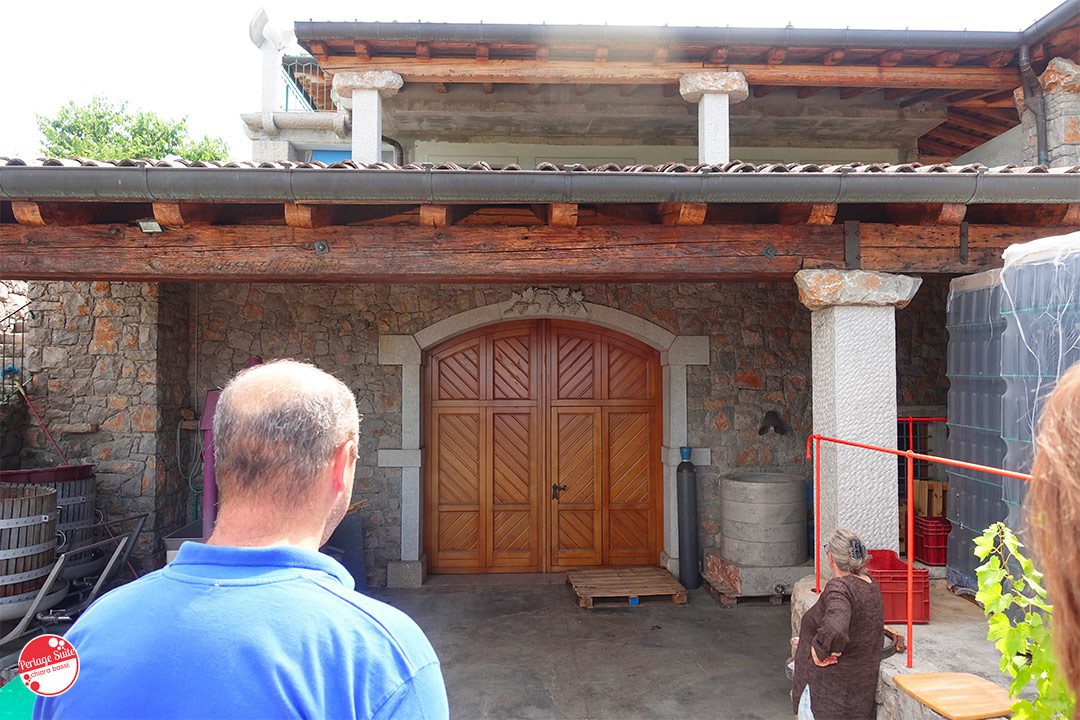 Here we are in front of the entrance to the Zidarich winery, designed by thearchitect Paolo Meng. Its construction took almost 8 years and I can hardly believe it! Mostly underground, it covers five floors and 1,200 square metres. Benjamin proudly tells us that it was opened on 3 July 2009I would have loved to have been there! Too bad that I was still in engineering school at the time and never would I have imagined that I would actually realise my childhood dream and live to write about the lake. Add to that the fact that 10 years ago I had just started studying the world of wine... and I didn't even suspect that Vitovska existed!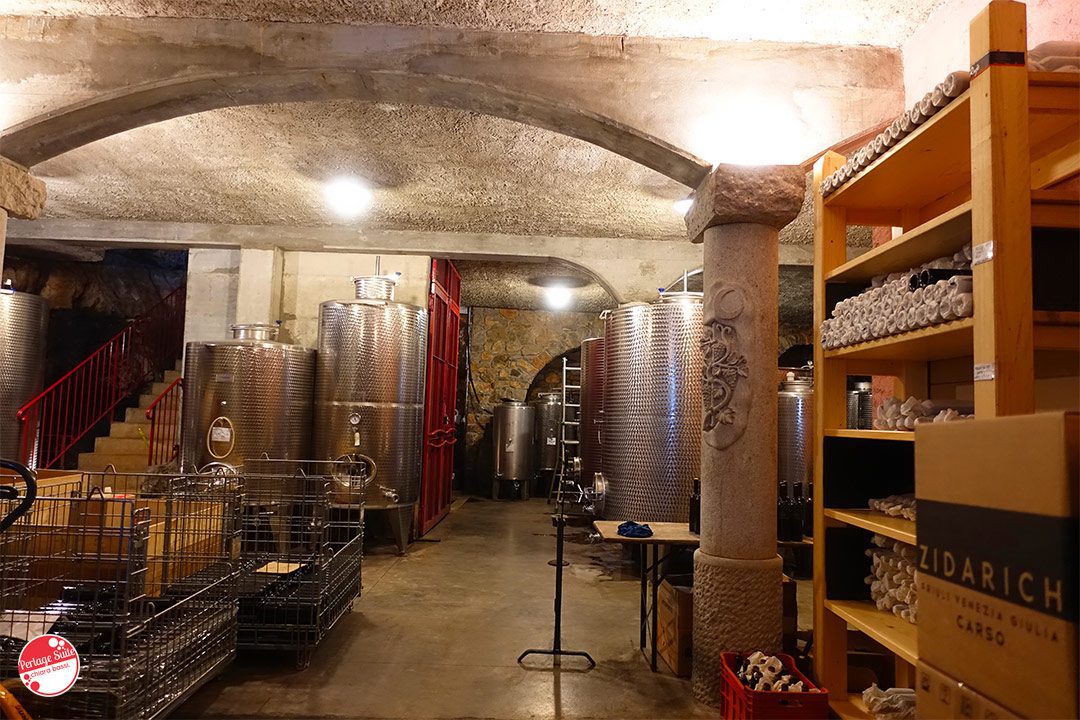 Besides being beautiful, the Zidarich cellar is really neat and tidy. Nothing is left to chance: Benjamin is definitely a perfectionist. In fact, I can hardly believe it: his wines also have a very strong personality. In the next article you will see how many vitovskas I have tasted, but without going into my personal taste, the particularity of these wines is that they are all different expressions of the same terroir. There are intimate vitovskas and others more 'fluid'. There are unforgettable vitovskas and others ordinary. Here, I cannot guarantee that you will like Zidarich's Vitovska at 100%, but it is certainly intimate and unforgettable. Exactly like Benjamin.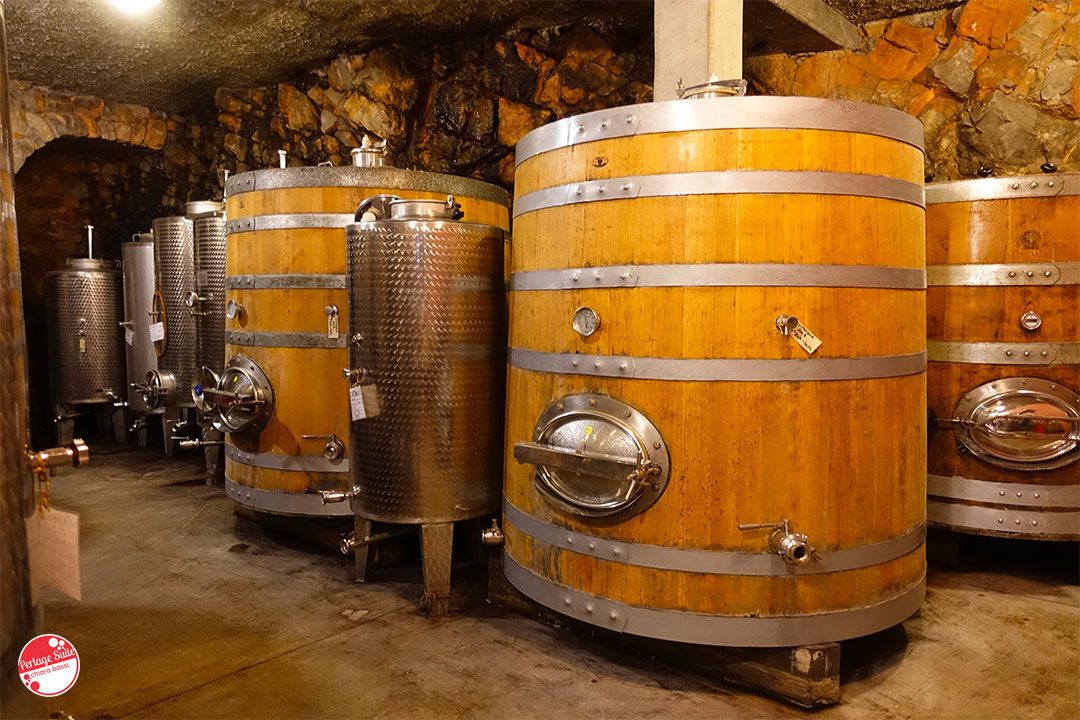 Of the various tastings, the one that impressed me most was the one in the concrete cask. It definitely has a different gear! Even though it is not yet ready, I sense that it contains a masterpiece. Not that the wooden ones are any less, but the concrete version is even more special and intense. The mineral and brackish notes dance with that acidity typical of this grape variety.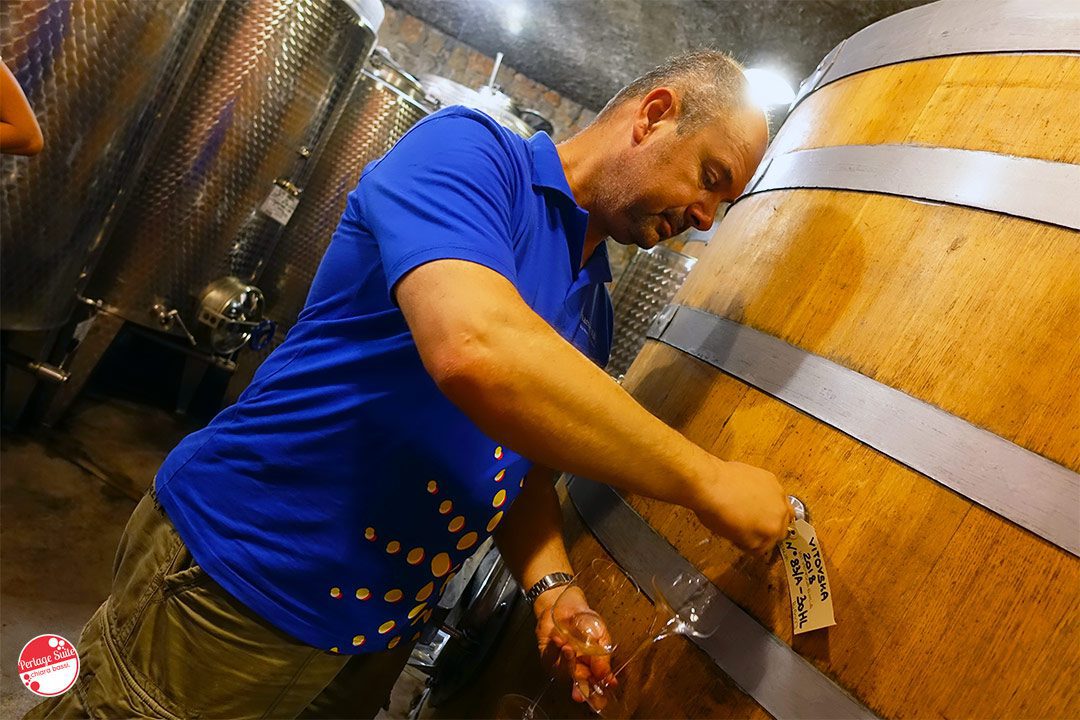 "Always fascinated by the special, natural and unique beauty of my Karst stone, I wanted to experiment with vinification in stone vats. Winemaking in stone vats has its origins in prehistoric times. In the last century, such containers were used for storing various foods, including wine. I had long been looking for an alternative to oak vats. By creating these vats, I wanted to further tighten the winery's link with the territory while also trying to enhance the local stone. In addition to being made of a natural material by local craftsmen, the stone vat is able to maintain a constant temperature. The masters Marko and Kristjan Zidaric thus shaped a unique vat, made of five pieces of marble stacked and assembled. Once the vitovska variety has been harvested, it is destemmed and placed in the stone vat, where fermentation and maceration then take place. The skins are left to macerate for about 18 days, after which the wine is decanted and put into oak barrels'.
Benjamin Zidarich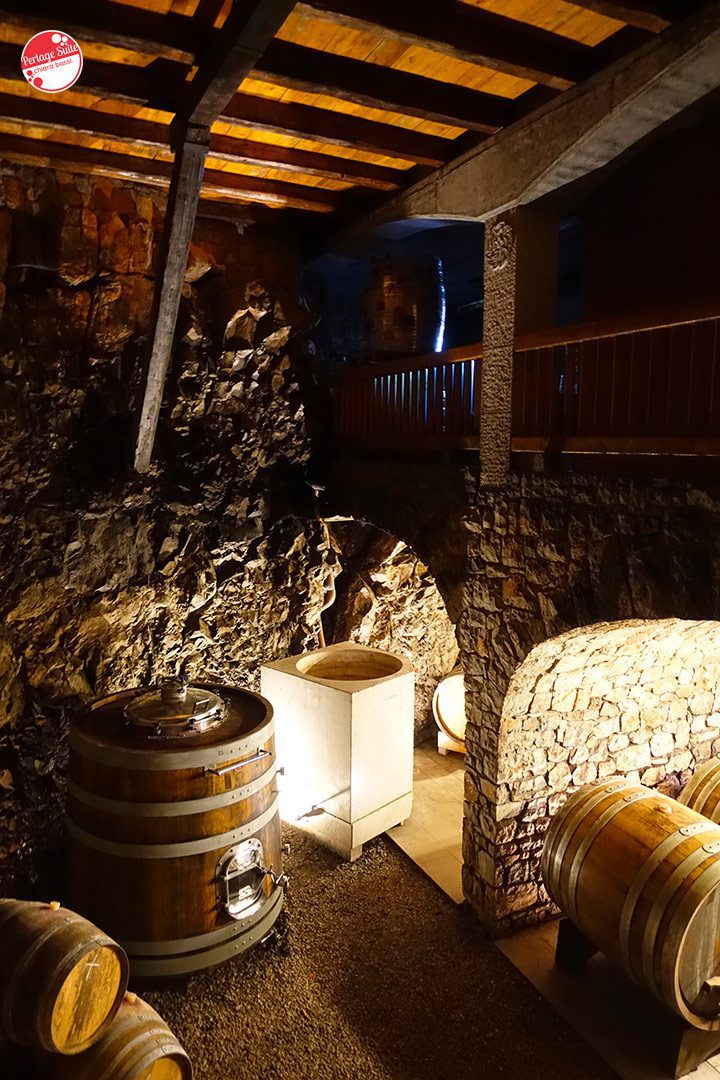 These two images represent all the beauty of this winery.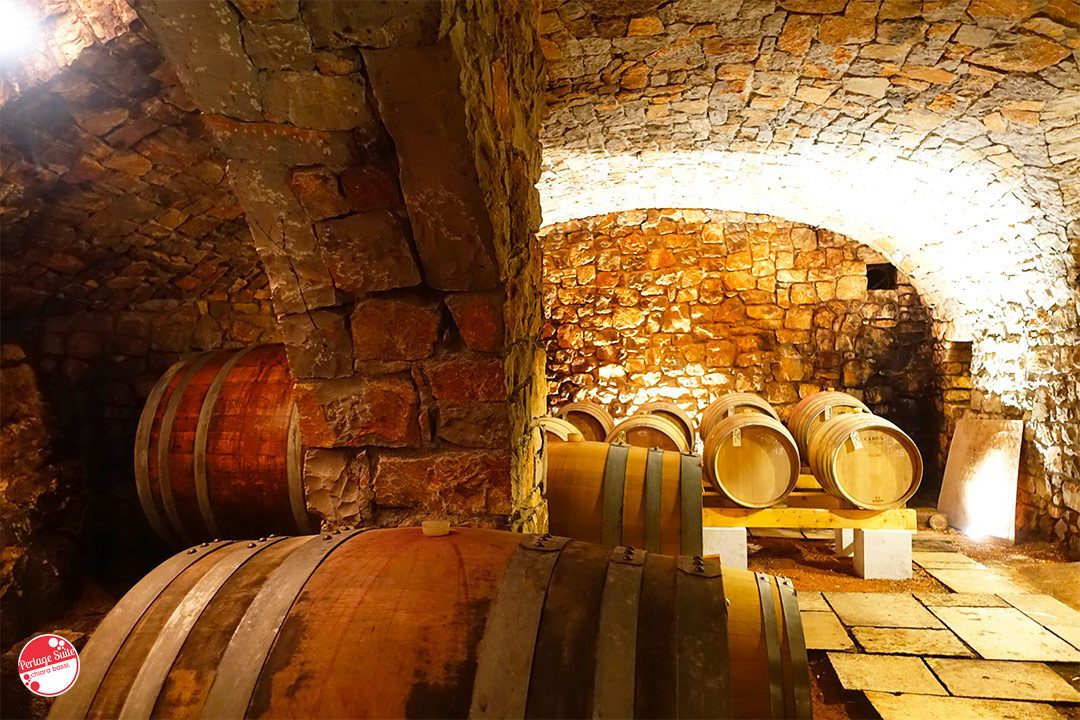 The cellar alone Zidarich is worth the journey, no matter where you start from you know where you will arrive.
And then there are the wines, which are absolutely not to be outdone.
How charming, we bet you will fall madly in love with it?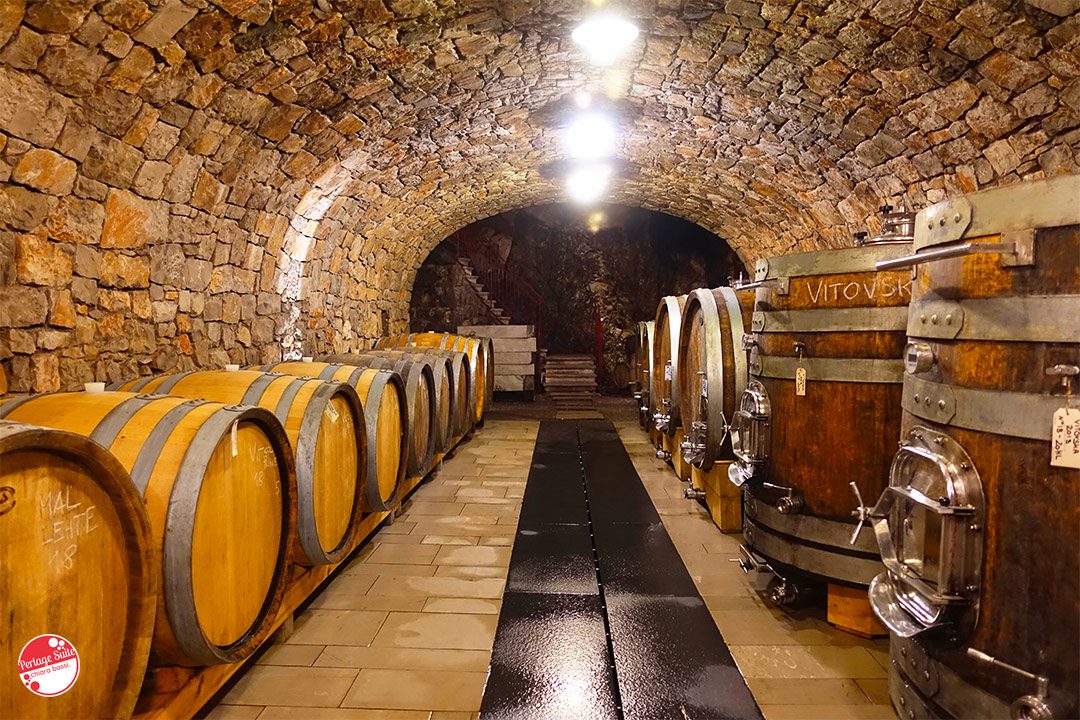 Sea & Vitovska: Vitovska 2016, Zidarich
⚙️Macerazione and fermentation on the skins in open vats without any temperature control. It undergoes malolactic fermentation in large oak casks and then matures in medium and large Slavonian casks for at least 2 years.
👁️ Slightly veiled golden yellow.
👃 Intense salty notes embrace jammy plum and dried figs.
👄 Fresh, structured, very savoury and discreetly long.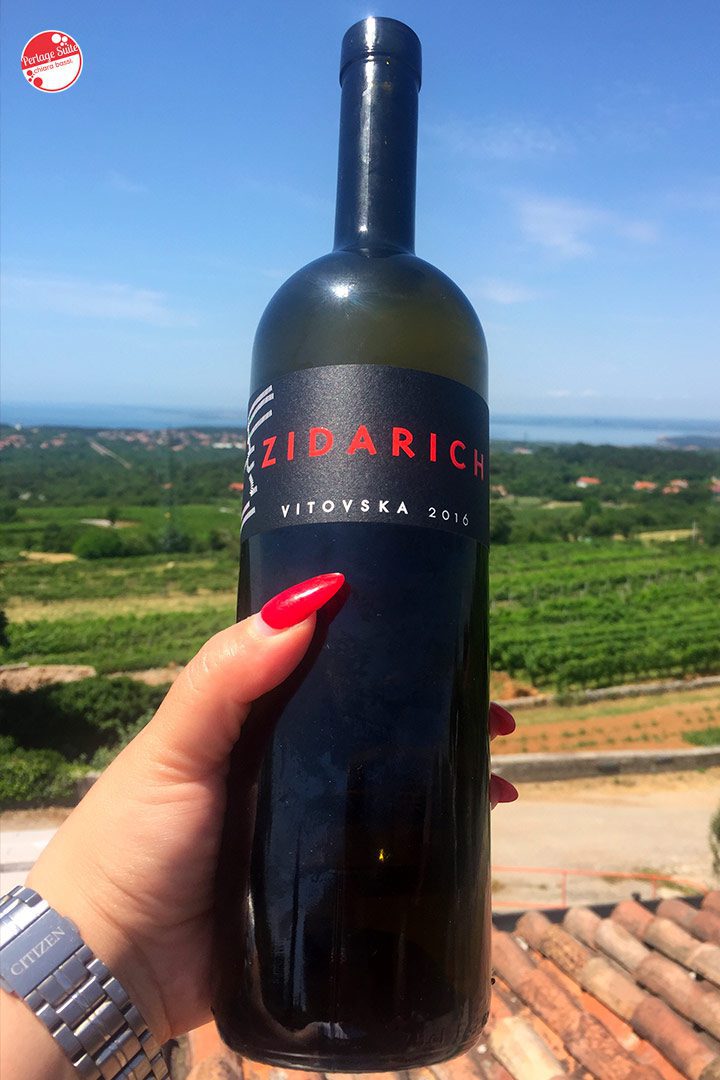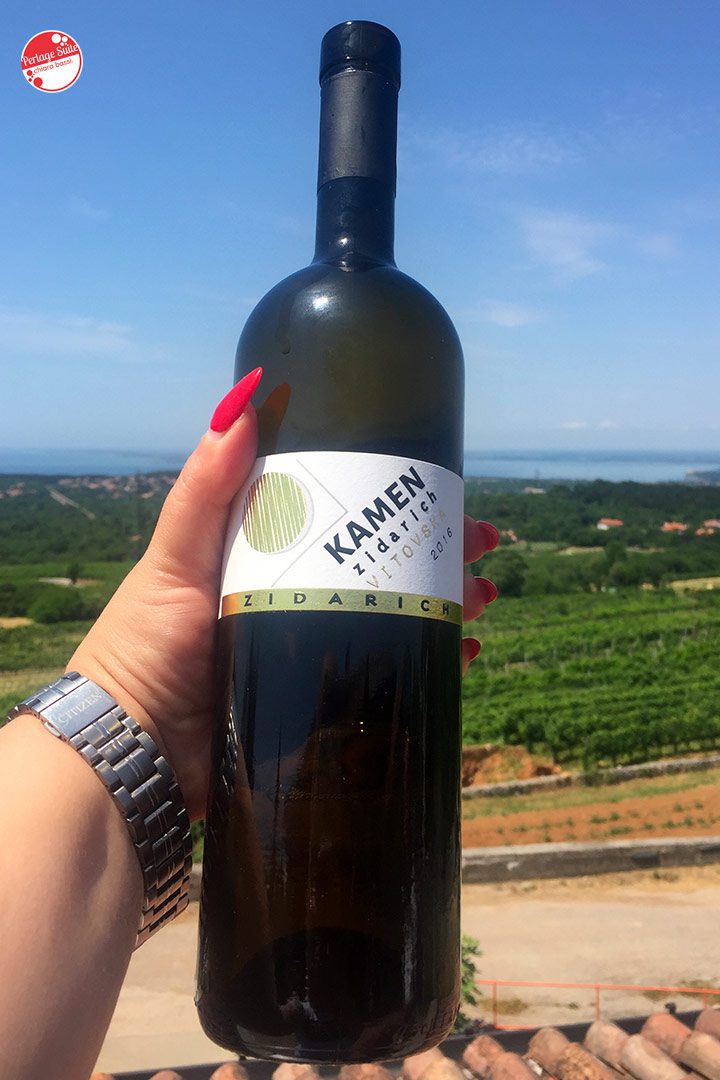 Sea & Vitovska: 'Kamen' Vitovska 2017, Zidarich
⚙️18 days of maceration in stone vats and then put into wooden vats. The new version tasted from the cask is all stone! 🔝 
👁️ Intense straw yellow with golden hues. 
👃 Delicious mineral notes, saltiness and sea breeze intertwine with delicate roasted accents and a fresh ginger finish.
👄 Intense, warm, very tasty and long.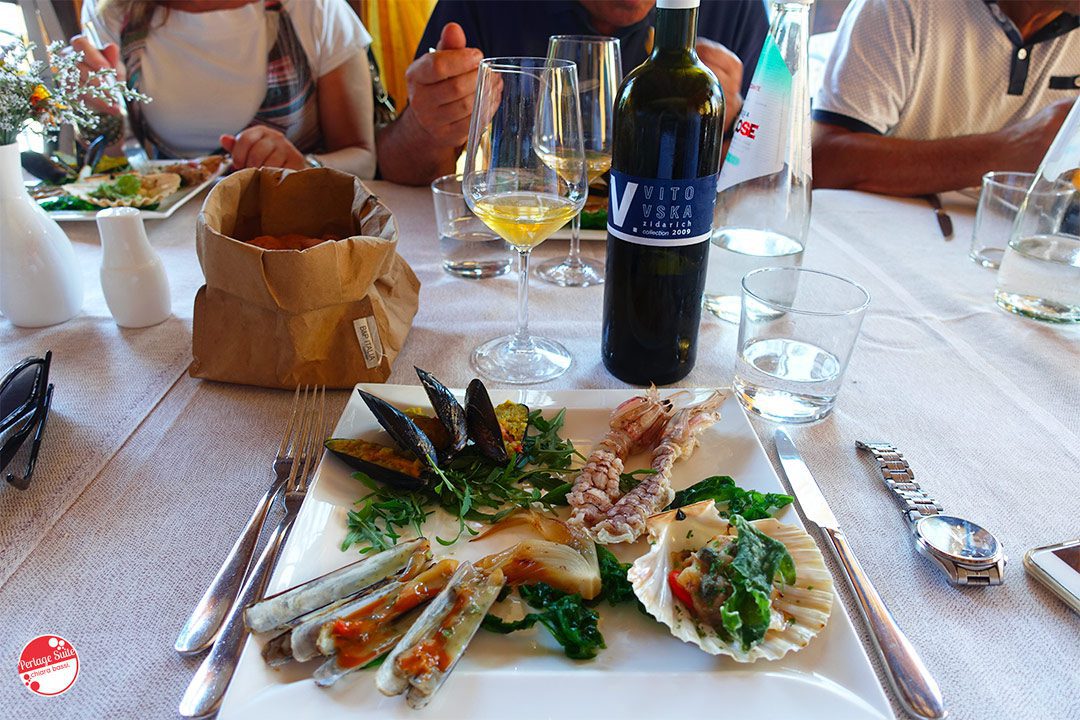 Over lunch, we had the pleasure of tasting a gem of Benjamin's production. In June 2011, five years after the grape harvest, the Zidarich VITOVSKA Collection 2006 went on the market, encapsulating the highest expression that Vitovska can give. There are only 1,300 numbered examples and the entire production is aged in a single large 10-hectolitre barrel for four years. At Grand Osteria 'Three Walnuts [Via Sistiana 33, 34019 Duino-Aurisina (TS)], we paired it with exquisite fish (apart from the octopus, which was too rubbery and hard), in particular these cannolicchi with a spicy sauce were really good! They reminded me of the ones I cooked in Lisbon last year, divine! Mmmmh what an urge to eat them even now... I'd better not think about it, or I'll nullify the 3 kg I've lost in the last 10 days! 🤭
Cheers 🍷
Chiara 
P.S. As always thanks to Sony Italy and to UniversoFoto.com for the wonderful Sony Rx100M4 (buy it now on Amazon by following this link: it is now €400 cheaper!) which always allows me to take spectacular photos in dark environments such as wine cellars without the aid of inconvenient portable lights! A revolution for all wine enthusiasts! 😋
P.P.S. I greet you with this video from the Twilight soundtrack by Carter Burwell which I adore. I know, I know... I'm old enough for this kind of story... but I remain an incurable romantic! So now I'm watching the movie before going to sleep! 😍 [Edward, or rather Robert Pattinson, is cool beyond belief... if he drank wine instead of blood he'd be my ideal man! 😂]
P.P.S. If you are on Lake Iseo today, don't miss the 'Tre Tempi Duo' concert with Giacomo Bigoni on guitar and Gaetano Genna on clarinet. See you in Sulzano at Church of San Fermo at 21 for the Festival 'Onde Musicali sul Lago d'Iseo"! 
Would you like to visit the Zidarich company?
📞(+39) 040 201223
📍Loc. Prepotto, 23 - Duino Aurisina (Trieste)