If you are attending a sommelier course perhaps you already know mine sommelier's handbook dedicated to trainees who have to take theAIS sommelier examination (or any other association). In this article I do not want to tell you how to become a sommelier, but rather to recommend a book sommelier you should add to your collection of teaching texts. My book Sommelier: the illustrated manualwhich is now in its third edition, is being revamped these days and this is the first of two articles I will devote to its change.
When I attended the AIS sommelier course I was looking for a book on wine just like this one. As I wrote on the back cover: 'This book was born out of my need, when I was an aspiring sommelier, to have a memorandum, a well-organised, streamlined and intuitive notebook on which to study. Between home and work, I had very little time and I used every spare moment to study, from the train to various waits.
In this book you will find all my notes on wine and food that I have collected during AIS courses, the Faculty of Gastronomic Sciences and over the course of almost 8 years as a wine blogger. I sincerely hope you find it useful".
I wrote the first version of this book - which was originally called How to become a sommelier - in 2018 and I published it on the occasion of what I knew would be my father's last birthday, wanting to give him one last present. Therefore, although I have written other books on wine, this one is special to me.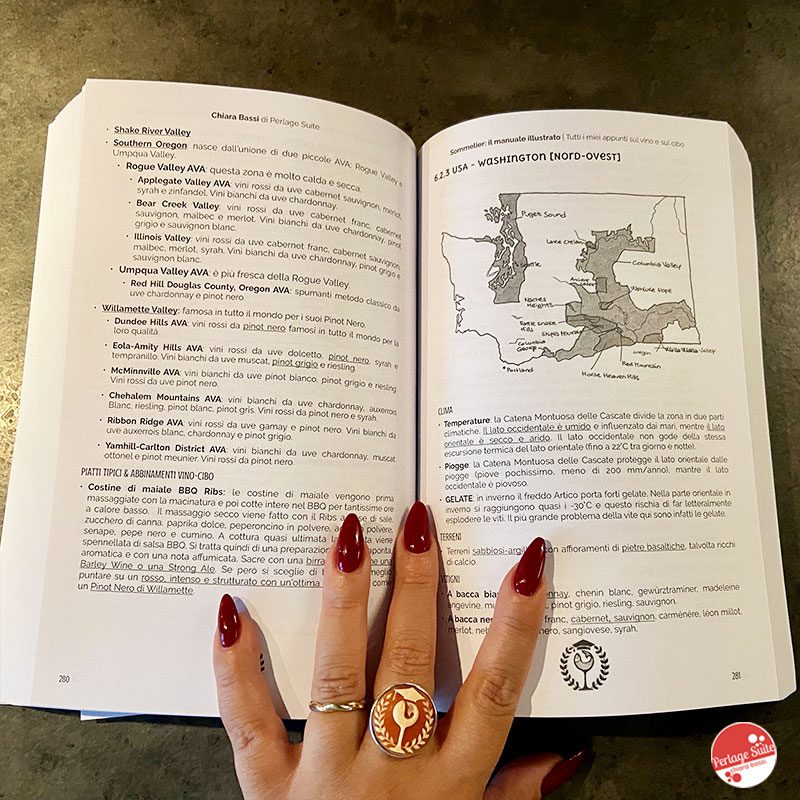 My father dedicated his entire life to thesustainable architecturedesigned the first passive houses in Italy and passed on to me the value of the environmental sustainability. Just think that my first blog, which I kept from 2011 to 2013, was called bioSophia and I talked about topics such as climate change, the Kyoto Protocol... for me, the ecological transition is a crucial node. That's why I started to make this book sustainable in small steps, starting from the assumption that a paper book - even if it seems hard to believe it at first - is much more ecological than a digital book.
In addition, I created this forest on Treedom and every month I plant a tree and dedicate it to a person who is - or has been - a part of my life and my loved ones. To date I have planted five trees and I will plant many more thanks to you. Then, somewhat reluctantly because I loved the old book packaging, I abandoned it because the chilli is made of polystyrene, a non-recyclable material, and the tissue paper is not recycled.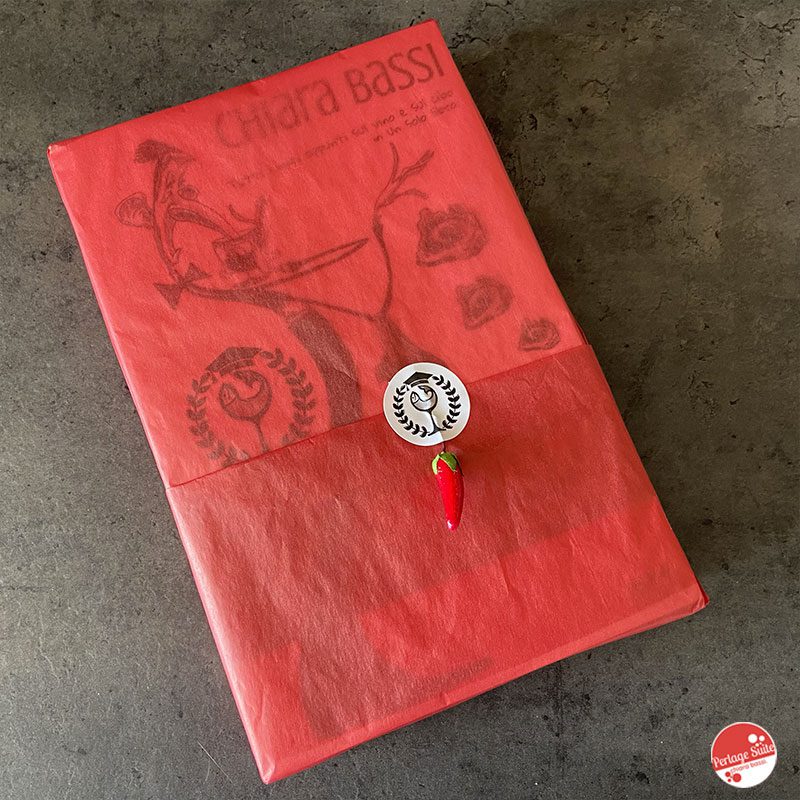 You can now subscribe to my newsletter or scroll down the page to continue reading the article!
For the new packaging, I chose a completely recycled kraft paper and replaced the chilli pepper with the four-leaf clover that I personally punch from the first page of each book as a good luck charm for the sommelier exam. The logo sticker is also being replaced with a recycled sticker.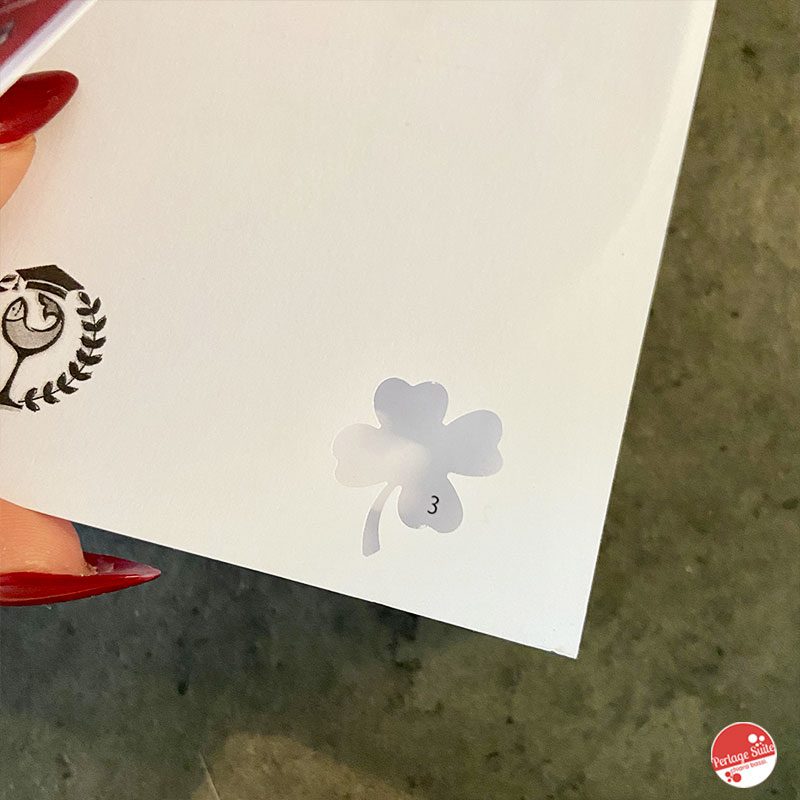 The package is sealed with Scotch Magic Greener Tape made from more than 65% of recycled or vegetable material. The padded envelope in which it is sent is completely recyclable. Each package is personalised with a stamp and the name of the person who bought the book. I like to think of it as a gift one gives oneself... because after all the sommelier course not really a gift you gave yourself?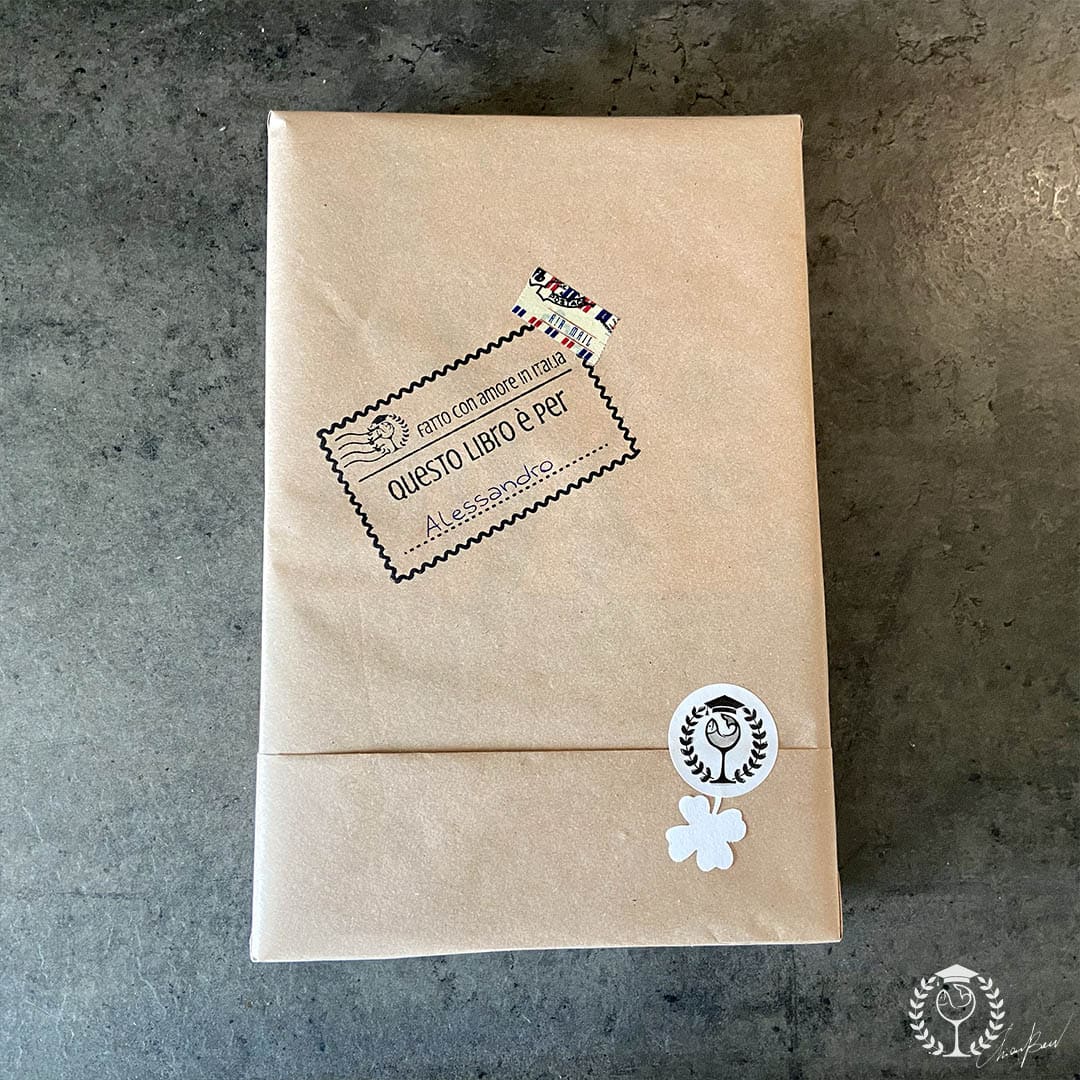 You can now buy my book Sommelier: the illustrated manual or scroll down the page to continue reading the article!
Book 'Sommelier: the Illustrated Manual' Special Edition 2022
All my notes on wine and food in one book.
In stock (can be backordered)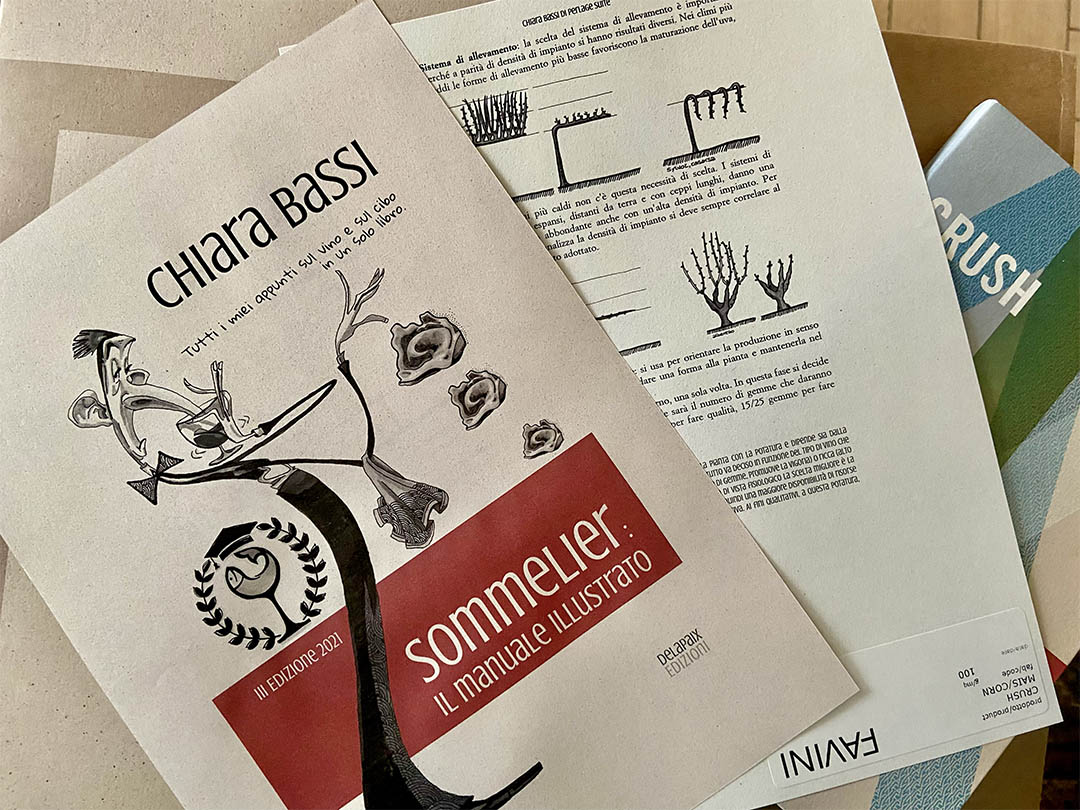 At present the book is printed on 'normal' 90g paper, but I am happy to announce that a new version will soon be released on Favini's Crush Uva and Crush Mais paper, i.e. paper made from waste materials from wine and corn production. But I'll tell you more about that as soon as it's ready... in the meantime, I'll anticipate the proofs above... aren't these papers beautiful?
Happy sommelier training!
Cheers 🍷
Chiara
P.S. If you are looking for sommelier test or the ais sommelier exam questions and answers I advise you to read these articles, while if you are looking for the sommelier course handouts pdf I would rather advise you to buy my book: I am sure you will find it useful!