This article will be a little different from the others because it is dedicated to a beautiful day on the Setúbal peninsula with my best friend Fabrizio. This article is about a winery I am fond of, Bacalhoaand its fascinating Portuguese wines. He talks about his villas, his collections, his history. By far, it was my favourite day. Accomplice surely the particular atmosphere, dreamy and nostalgic, that gently lulls the repose of its French oak barriques. Yes, because in Bacalhoa there is a wonderful barrique cellar, the place that alone is worth the trip! The wine from so many barrels matures amidst beautiful azulejos and moves gently to enchanting music. Then I chose this cover photo because it depicts the Bacalhoa palace, which is the very symbol of the company as the logo itself highlights. For this article alone, I decided to let the photos do the talking. I will limit myself to describing the organoleptic sensations of the 3 wines tasted!
.
Bacalhoa, tasting 1: Quinta do Carmo 2016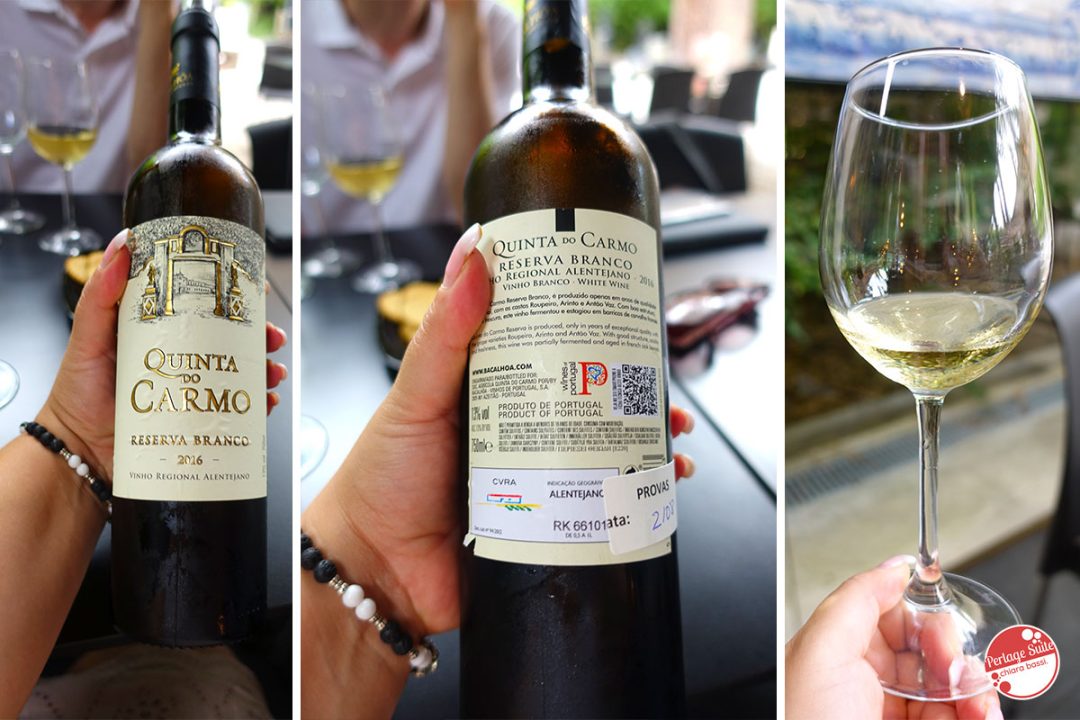 I absolutely fell in love with this wine, it was my 'discovery' on this trip to Portuguese wine tourism! So much so that I decided to bring a bottle to my dad, together with a beautiful hand-painted Azulejos! It is a beautiful, bright, intense straw yellow with beautiful golden reflections. It forms regular and very close bows that suggest a slightly above average alcohol content. The nose is wonderful and fat, with hints typical of the botrytis cinerea. I asked the guide if the grapes are attacked by noble rot but she couldn't tell me, in fact I glimpsed her worried that I didn't like it... 😄 In the background one recognises ripe citrus fruits, a balsamic note and a medicinal one. In the mouth it is full, ample, fat, with an excellent correspondence to the nose. Still very fresh and the alcohol content is barely noticeable. The finish is really long. I can't wait to drink this with my dad and see if he likes it as much as I did! 😍
.
Bacalhoa, tasting 2: Tinto da Anfora 2016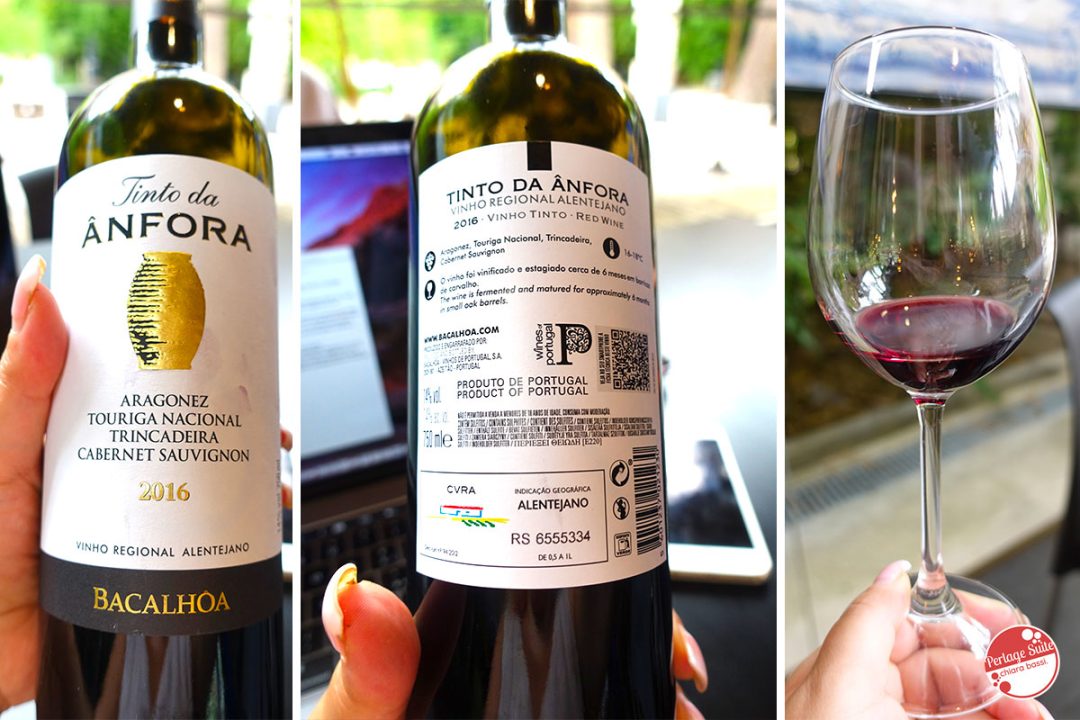 This wine entered Fabrizio's heart but not mine, but I recognise that it is still excellent value for money. It is an intense, almost impenetrable ruby red. When shaken, regular and very close bows form, suggesting a significant alcohol content. The nose has a pleasant smoky scent, woody toasted notes and a sweet spice, cloves, which closes with herbaceous notes. In the mouth it has a good correspondence to the nose, it is very particular, it takes on a herbaceous note. The smoky taste is confirmed in the mouth. Fresh, more vertical, great pleasantness and length.
Bacalhoa, tasting 3: Moscatel de Setubal D.O. 2015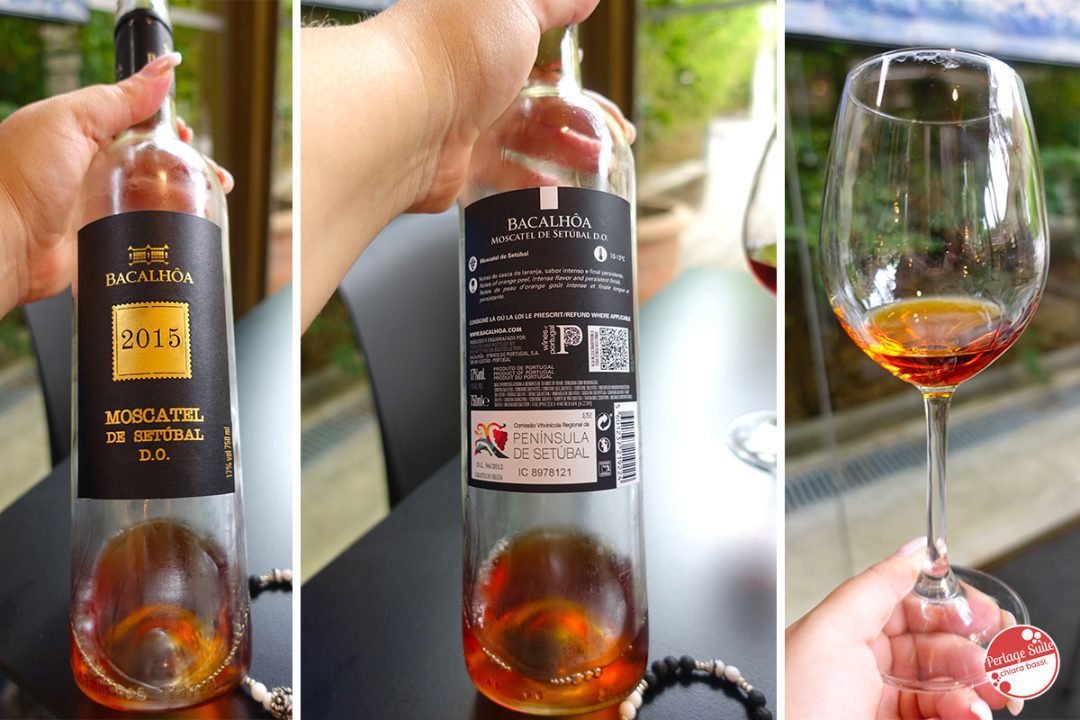 What a sight this Muscatel is despite its very young age! A beautiful bright amber colour. Great consistency, very close and regular arches are formed, denoting the alcohol content. Very balanced and opulent nose with notes of hazelnut, eucalyptus honey, dried rose, sandalwood essence, menthol, patchouli, camphor, cocoa beans. In the mouth it is intense, with an excellent correspondence to the nose, at times spicy and savoury. Good drinkability at the right temperature. Warm and very long, perfect for meditation.
Now browse the gallery and see all the photos of Bacalhoa! 😍
I sincerely hope you enjoyed these photos... and that they have inspired a trip worth taking!
Do you know the Setúbal area? Have you ever been to Lisbon?
Cheers ❤ Chiara
P.S. As always, I thank Sony Italy e Photo Universe for the wonderful little jewel they sponsored for me: the legendary camera RX100M4 with which I took these beautiful photos. In particular, I want to emphasise the quality of the photos taken in the low-light environments such as the cellar and the Bacalhoa building!