Wine Blog: Archive
Blog tours, tastings, recipes, food and wine pairings, fairs, events, chefs...
Wine blog: articles in chronological order
Here you can find all the articles of the wine blog in chronological order, from most recent to least recent. Choose the title you like best and click on the link: happy reading and enjoy your wine growing experience! 😍💪🍷
Wine Blog: why Perlage Suite is one of the best wine blogs
Perlage Suite is a wineblog that combines four fundamental aspects: didactics for aspiring sommeliers, bubbles, food and wine pairing and hints of wine marketing. However, the reason why it is one of the best wine blogs is not its completeness, but its attention to detail. A care that shines through in everything, from aesthetics to language, from photos to functionality. A care that cannot be improvised, nor can it be achieved for a handful of pennies and work done by the brat or yourself. Perlage Suite is a professional wine blog, created by a web design, copywriting and SEO professional to meet the needs of sommeliers, wineries, restaurateurs and winelovers. I sincerely hope you find it useful.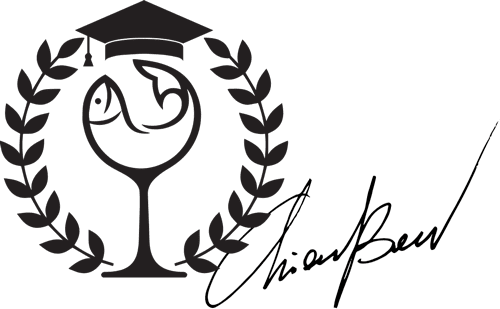 Italian wine blogger: Chiara Bassi, sommelier & gastronome
First of all, let us clarify: having a instagram profile does not mean being a wine blogger. As much as having a well-groomed Instagram profile, one that generates conversions, with beautiful photos and well-done descriptions is commendable and certainly a commitment, a wine blogger has costs (even significant ones, in my case we are talking about a few thousand euros a year) and a completely different timeframe. Writing a wine article for me is very demanding and takes me between 2 and 8 hours depending on the piece. And then there are the management, maintenance and optimisation of the website, which really take up a lot of time.
I chose to be a blogger because I have always loved writing. The blog is the register of language in which I recognise myself and which allows me to express myself. And then I love its immediacy, its ability to cross national and temporal borders. When I started in October 2014 I was attending the third level to become an AIS sommelier. Today I graduated with honours in Food and Wine Sciences, Cultures and Policies at the Universitas Mercatorum. In these years I have grown a lot and a hobby has become a full-time job thanks mainly to my book Sommelier: the illustrated manual. This makes me immensely happy and I sincerely hope to do better and better.