It is almost 8 years since I opened this wine blog with the intention of making my notes from the sommelier course I was attending at the time. Since high school, I have always been very good at both organising my notes and at 'distilling' them, i.e. concentrating in very few pages only what is really needed without getting lost in flights of fancy. Oh God, to say very few pages for a book that actually has 592 pages I know it sounds almost absurd... but in my book Sommelier: the illustrated manual there really is everything you need to know to overcome theAIS sommelier examination or any other association.
AIS sommelier exam: fear of failing?
Before I tell you what's new in this Special Edition 2022, I want to quote you a paragraph from my introduction in the book about the fear of failure:
We are all actors in a society that asks us to always be perfect, that inculcates in us from an early age the fear of diversity, imperfection and failure. I have read more than one email from trainees terrified of taking the final exam for fear of failing it. Sure, you might fail. So what? Resize every exam in your life for what it actually is: just an exam. It's nothing serious or scary, it's just a 'game' where you can win or lose. If you win you rejoice, if you lose you can start a new game. Fear freezes and getting stuck is frightening.
So, first of all, lighten up! If you have arrived on this page because you are attending a sommelier course and/or prepare to support thesommelier examinationTake a deep breath and don't worry. If I still haven't convinced you, I recommend you also read this article "AIS exam rejection: how to avoid it?".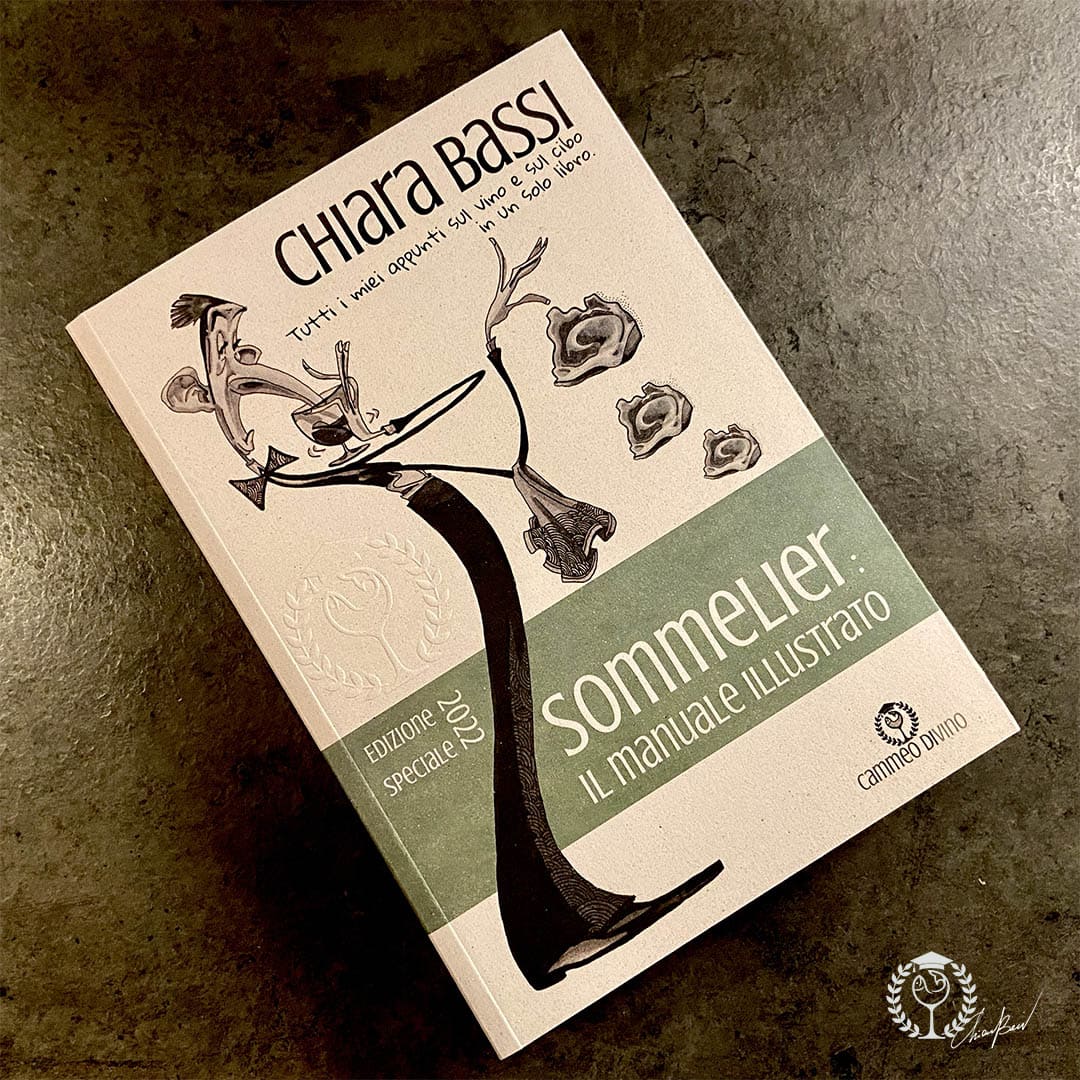 After this introduction, I want to reveal the first big difference between the Special Edition 2022 and the previous editions of Sommelier: the illustrated manual: it's about the paper! The last course I took before graduating in Gastronomy sciences, cultures and policies was Economy of wine and territoriesi with the very good Professor Aurora Cavallo. Well, it was absolutely one of the subjects I loved the most: Circular economy, Made in Italy and the wine business came up with both theoretical insights and practical examples. And, among these, was the famous Favini paper mill which produces the extraordinary paper Crush Grapes.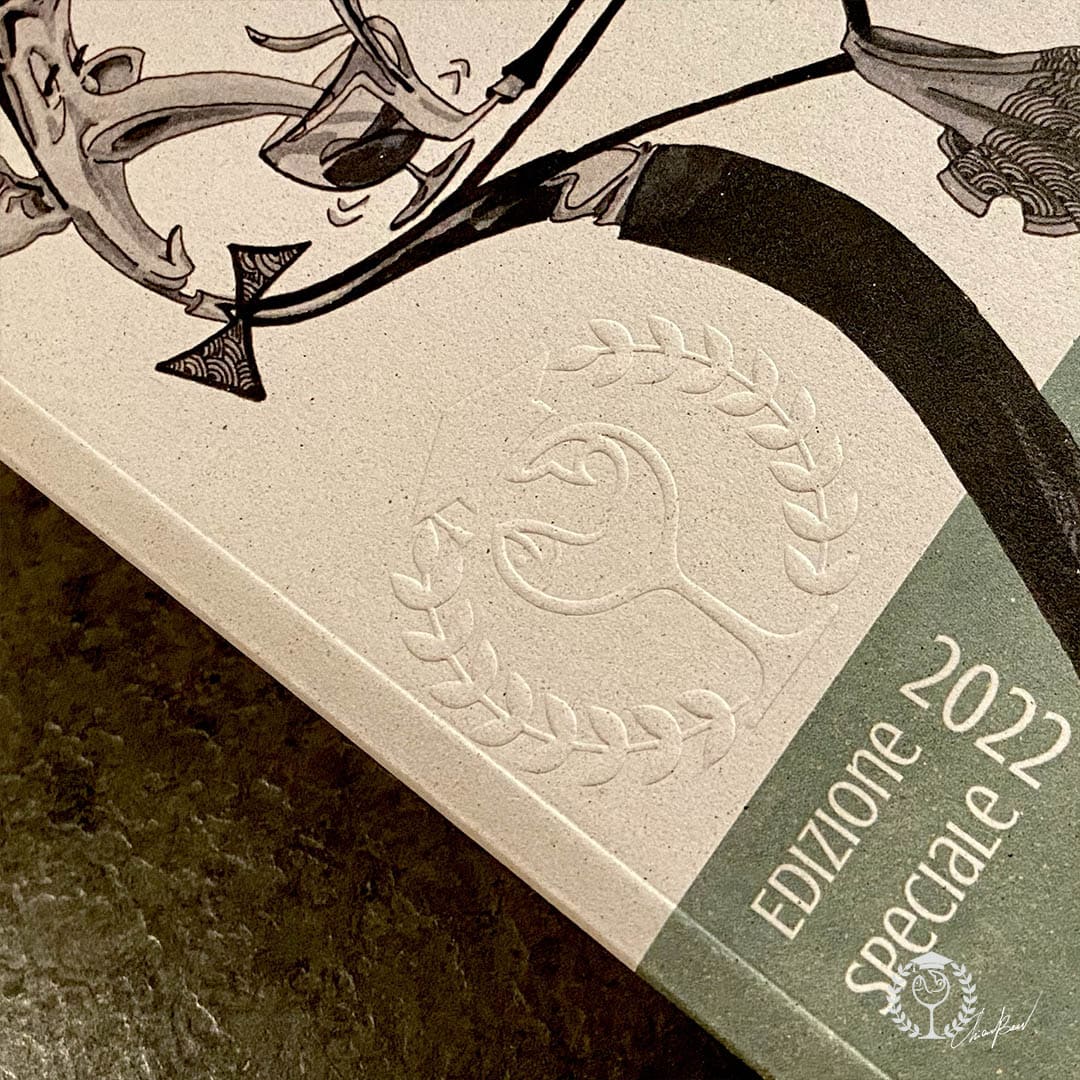 AIS sommelier exam: the 1st reason to study in my manual is you!
You, who already bought my book in one of its previous editions and wrote me a private message or left a review to tell me what you thought of it... thank you. I listened to you carefully and treasured it because this book is designed to make you study less and better, i.e. to save you a lot of time while studying and to make use of all the moments when you can do it. These optimisations with which the book was designed by me, as well as others you have suggested over the years, are the beating heart of my work as they protect your time, and time is what you have most precious.
These optimisations have been made at all levels, the latest being new graphics designed for easy reading, with a new font suggested by Giancarlo Ferrucci of Arcadia Communication Agencya reader of mine from the third edition whom I hope to meet soon in person because I think he is an exquisite person.
You can now subscribe to my newsletter or scroll down the page to continue reading the article!
I had been fixated on using this paper since February, but the war in Ukraine tried to make me demur: about 25,000 sheets were needed to print this first run of the Special Edition 2022 and just couldn't be found. I could have resigned myself and even spent almost half as much per book, but I didn't: I literally broke the balls of an unreasonable number of people and took the result home. And it has to be said that at Favini they went out of their way to help me, so thank you.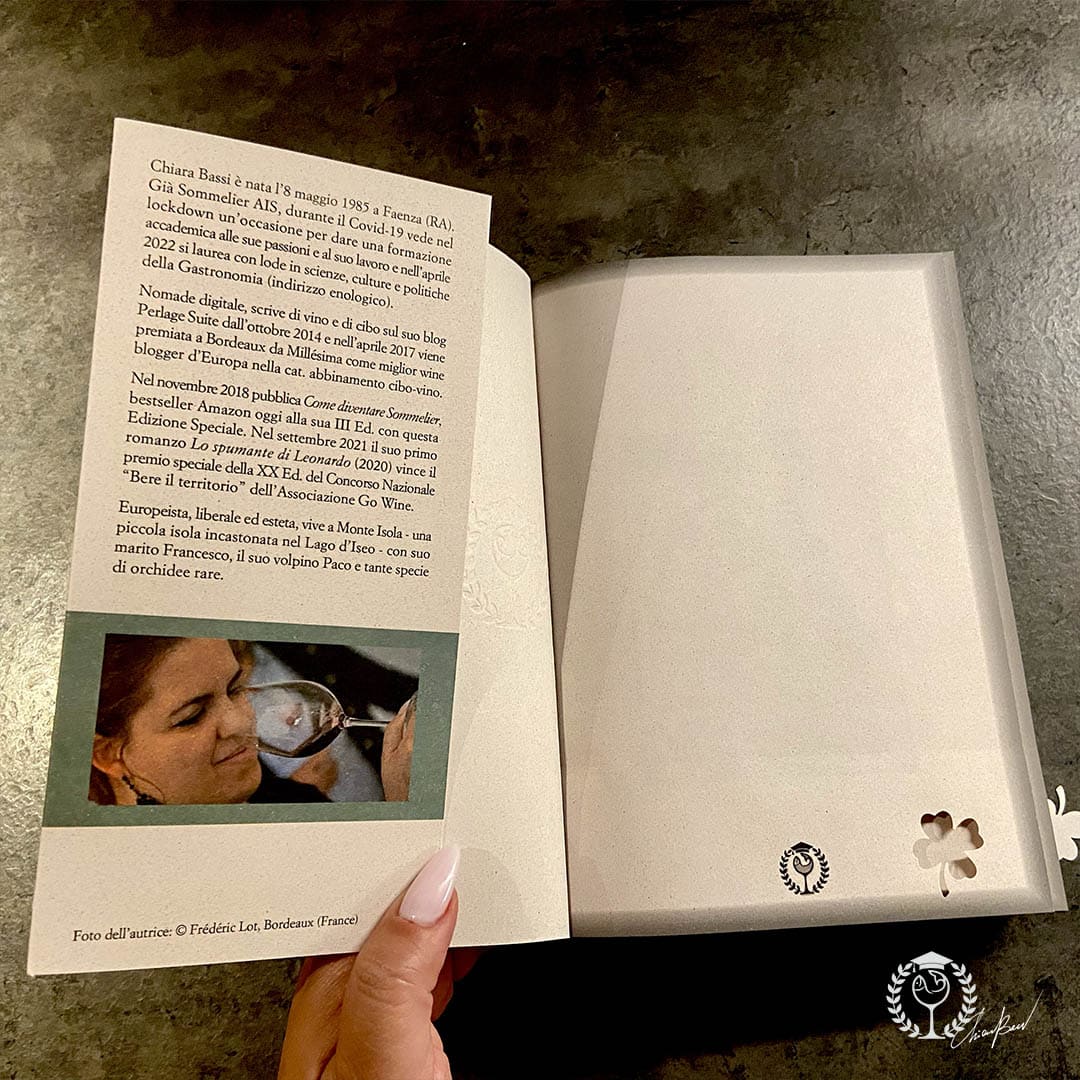 AIS sommelier exam: the 2nd reason to study in my manual is organisation!
I studied design and composition for 10 years between high school and university and for me organising the contents of this book was a serious matter that cost me a lot of revisions over the four editions. In this Special Edition 2022, I reorganised the second chapter dedicated to viticulture and oenology - the heart of any sommelier course - and I am really proud of the result. In addition, I have delved into non-wood containers, perhaps sensitised by Umberto Cosmo of Bellenda with its beautiful event Blend 2021 and added a few paragraphs on fermentations and many clarifications on wine yeasts.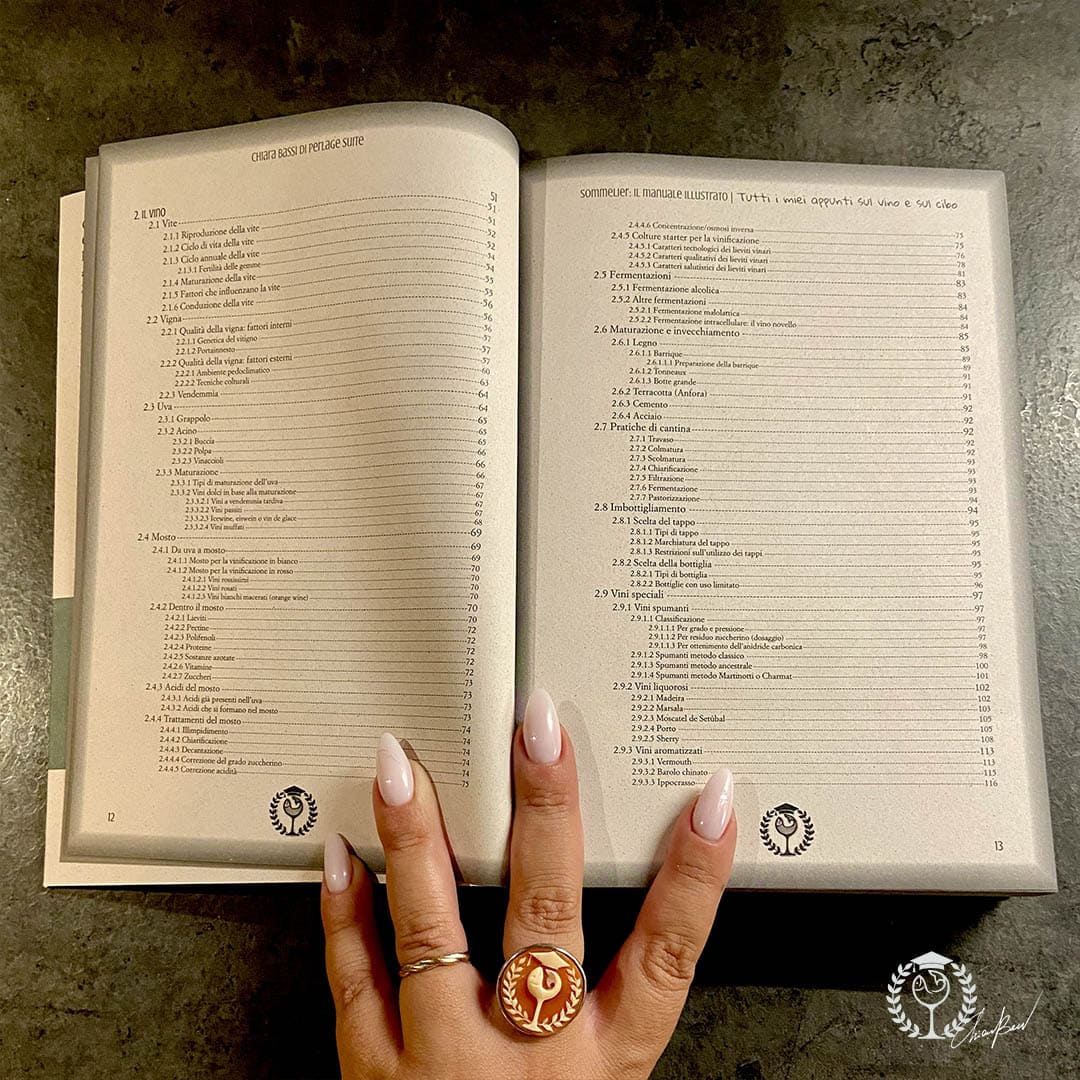 AIS sommelier exam: the 3rd reason to study in my manual are the illustrations!
When the first two editions came out, a lot of people wrote to me that it would be nice if the book sommelier had contained some explanatory drawings. So I thought I would sketch using Indian ink pens of various thicknesses, brush and jar, Japanese calligraphy brushes and greyscale manga markers. Ever since high school, I have loved drawing in Indian ink... in fact, you could say that I almost only used this technique! I must say that I really enjoyed doing these drawings, even though I am of course not a professional illustrator. But this is my sommelier course notebookso that's good!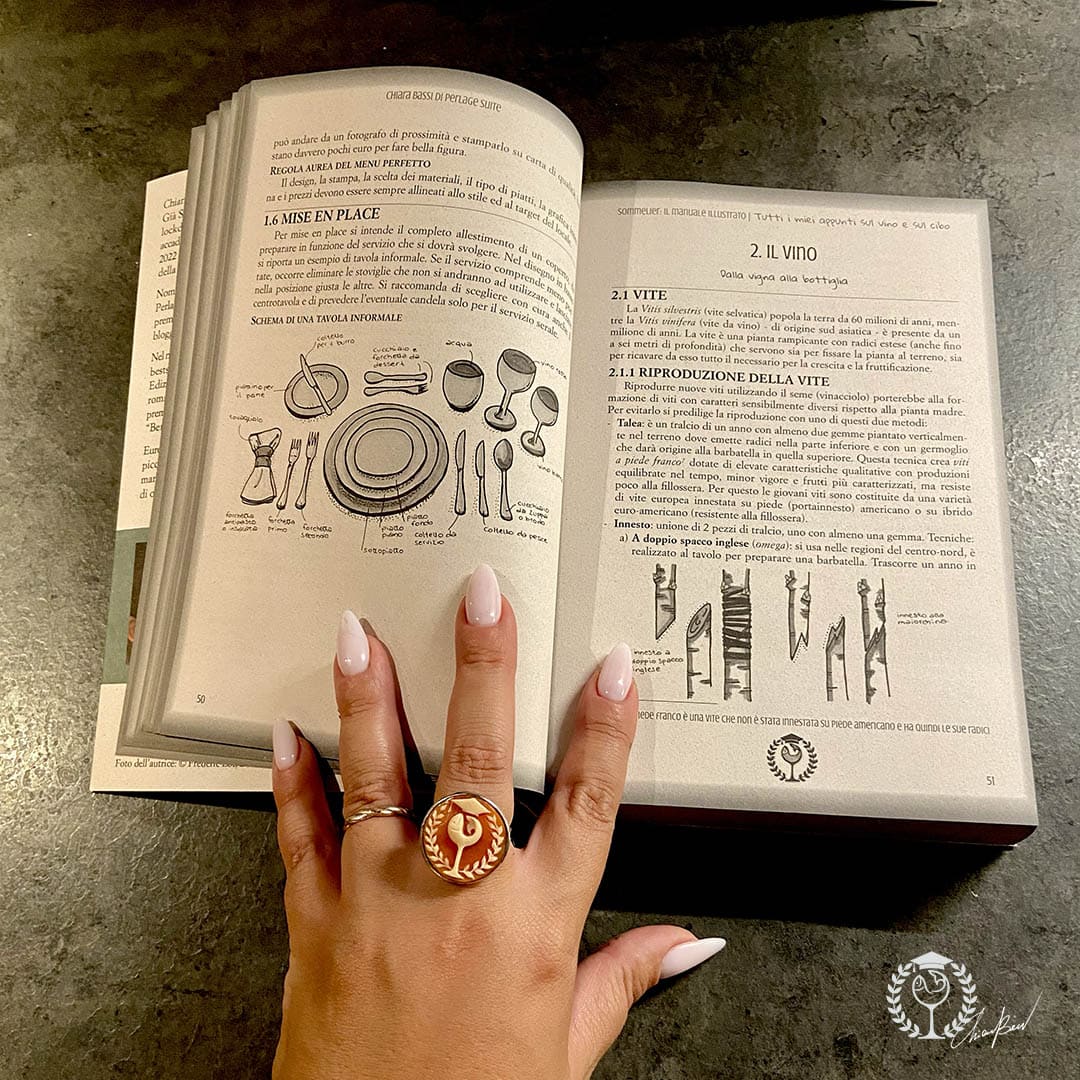 Devo dire che anche se le pagine sono notevolmente aumentate il libro ne ha guadagnato in leggibilità e chiarezza, quindi sono molto felice di averlo fatto! Spero ti piacciano!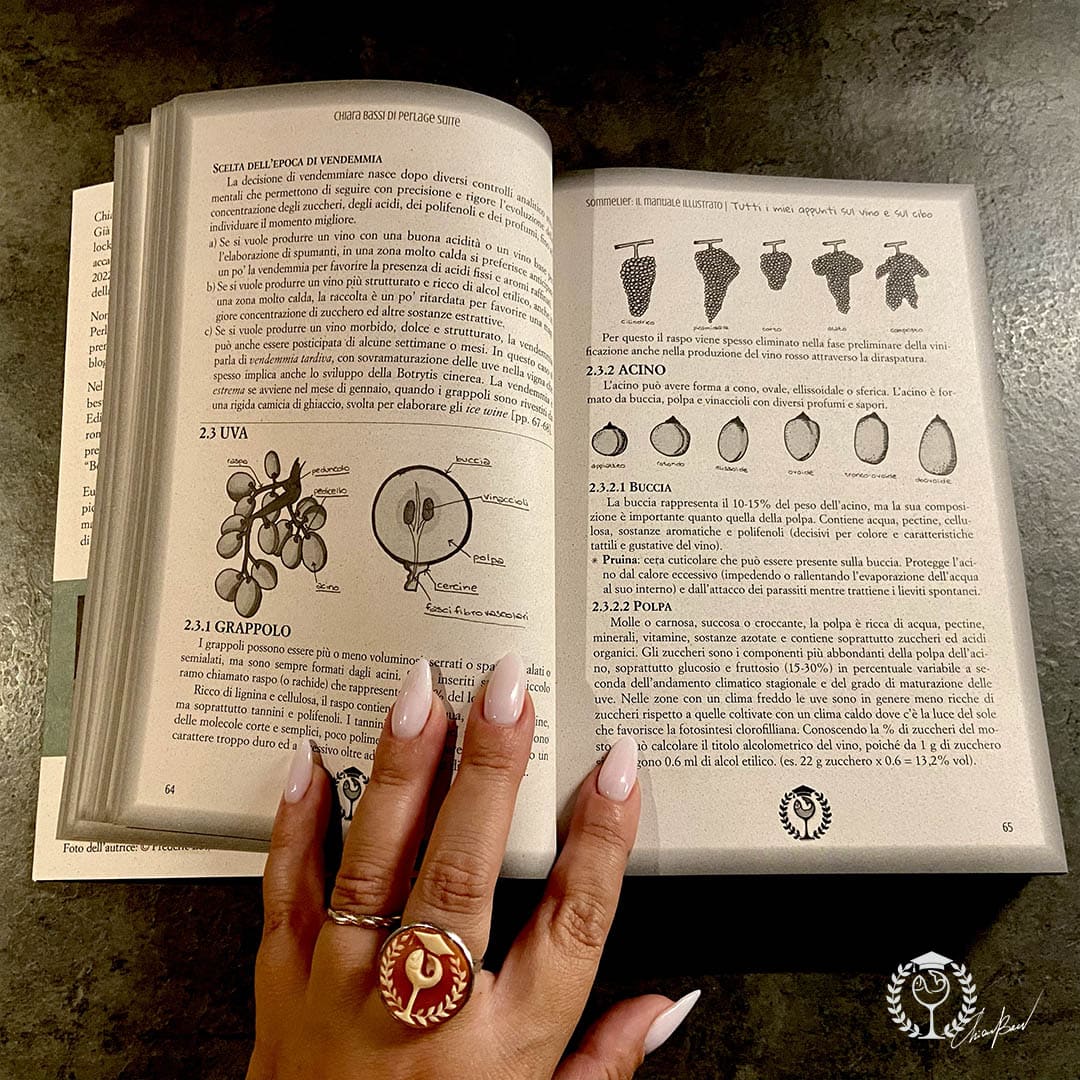 Esame sommelier AIS: il 4° motivo per studiare sul mio manuale sono le mappe!
Che angoscia le zone vitivinicole e che incubo le DOC e le DOCG! Le mappe, almeno per me che non ho la fortuna di ricordarmi tutti i nomi a colpo sicuro, sono davvero fondamentali. In generale credo che siano utili per chiunque ha una buona memoria visiva… e per chi non ce l'ha… beh sono comunque utili per capire dove sono le varie denominazioni! Nelle prime due edizioni avevo fatto solo le cartine d'Italia disegnandole con il trackpad del MacBook, ma già nella terza edizione avevo rifatto le mappe delle zone vitivinicole italiane a mano e aggiunto quelle straniere fatte sempre con il MacBook. Queste erano sì utili, ma non proprio bellissime…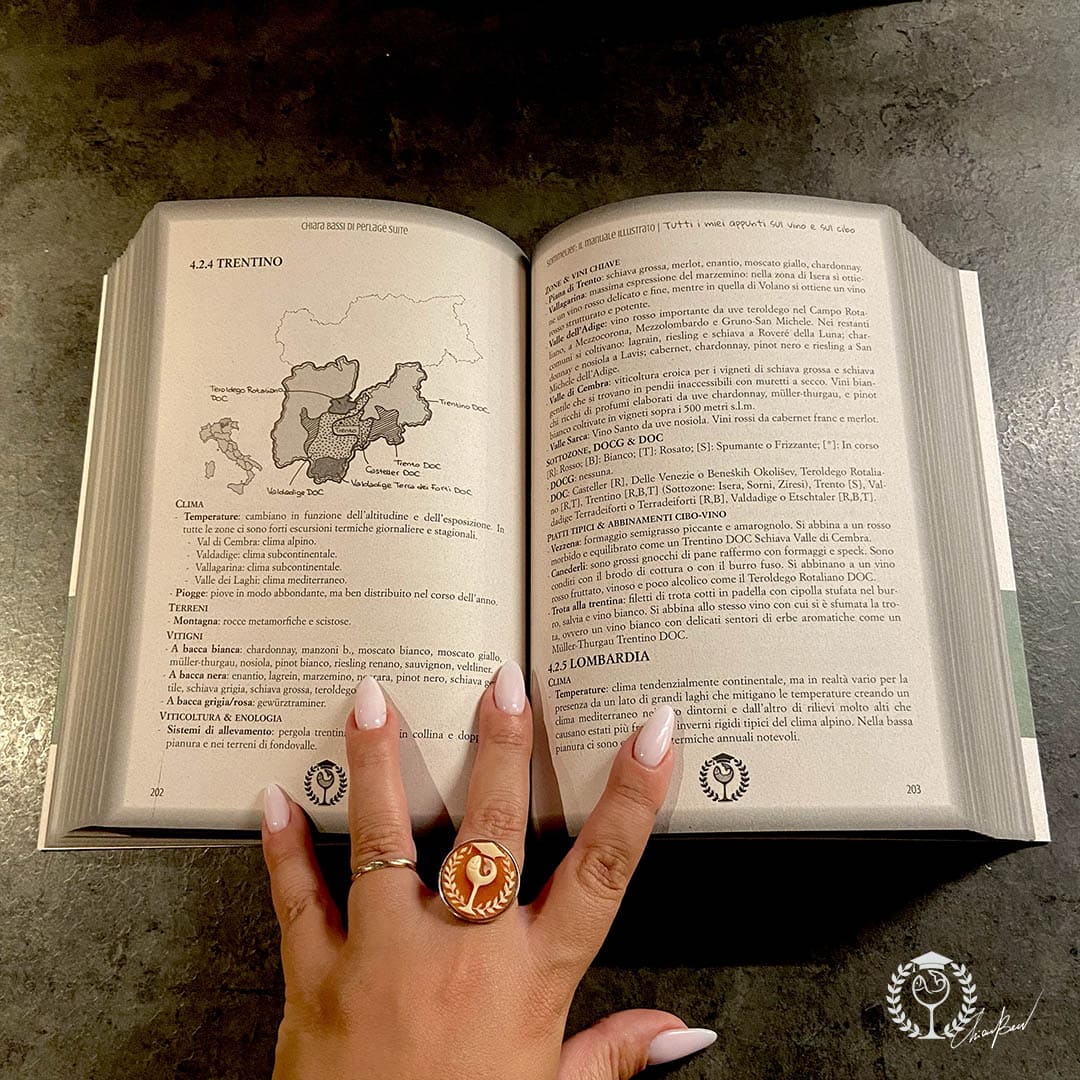 You can now buy my book Sommelier: the illustrated manual or scroll down the page to continue reading the article!
Book 'Sommelier: the Illustrated Manual' Special Edition 2022
All my notes on wine and food in one book.
In stock (can be backordered)
Così per questa Edizione Speciale 2022 ho rifatto anche tutte le mappe del vino del mondo a mano e ho aggiunto anche tre mappe della Francia e in particolare Bordeaux, Borgogna e Champagne! Sono molto molto più belle!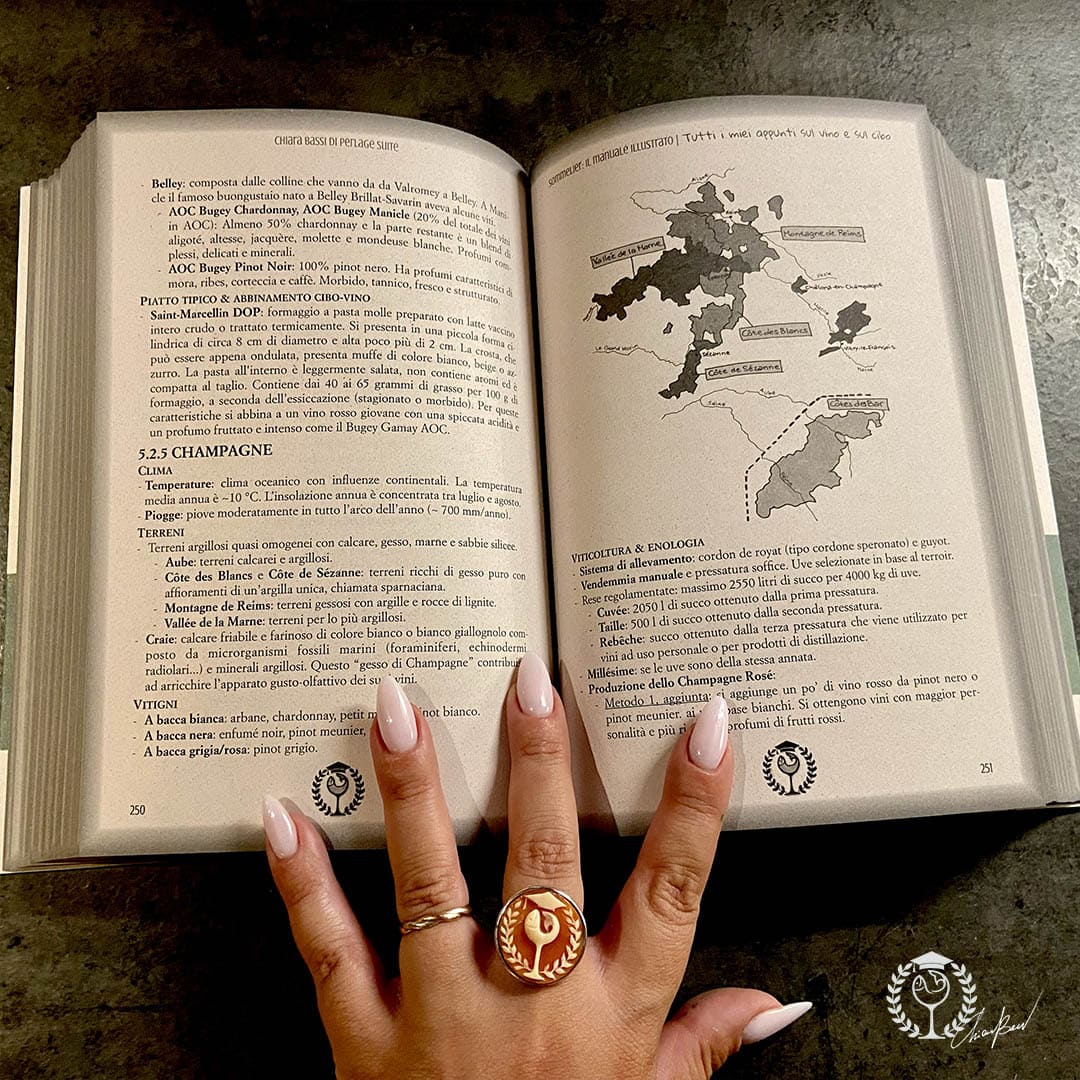 Le mappe delle zone vitivinicole del mondo sono state fatte in modo maniacale… come? Non so nei vostri libri AIS, ma nei miei molte mappe del mondo non ci sono. Per farle ho scritto ai vari organi di controllo dei vari Paesi e mi sono fatta aiutare. Per l'Ungheria ho chiesto ai miei colleghi che hanno vinto i Millésima Blog Awards con me… e credo di aver fatto un buon lavoro! Grecia, California e Repubblica Sudafricana sono stati dei veri incubi… ma sia i detentori di OPAP, AVA e WO per fortuna sono stati gentilissimi. Spero davvero apprezzerai questo immane lavoro… anche di disegno! Ho ricalcato le cartine con la lavagna luminosa e ci ho disegnato sopra con le chine.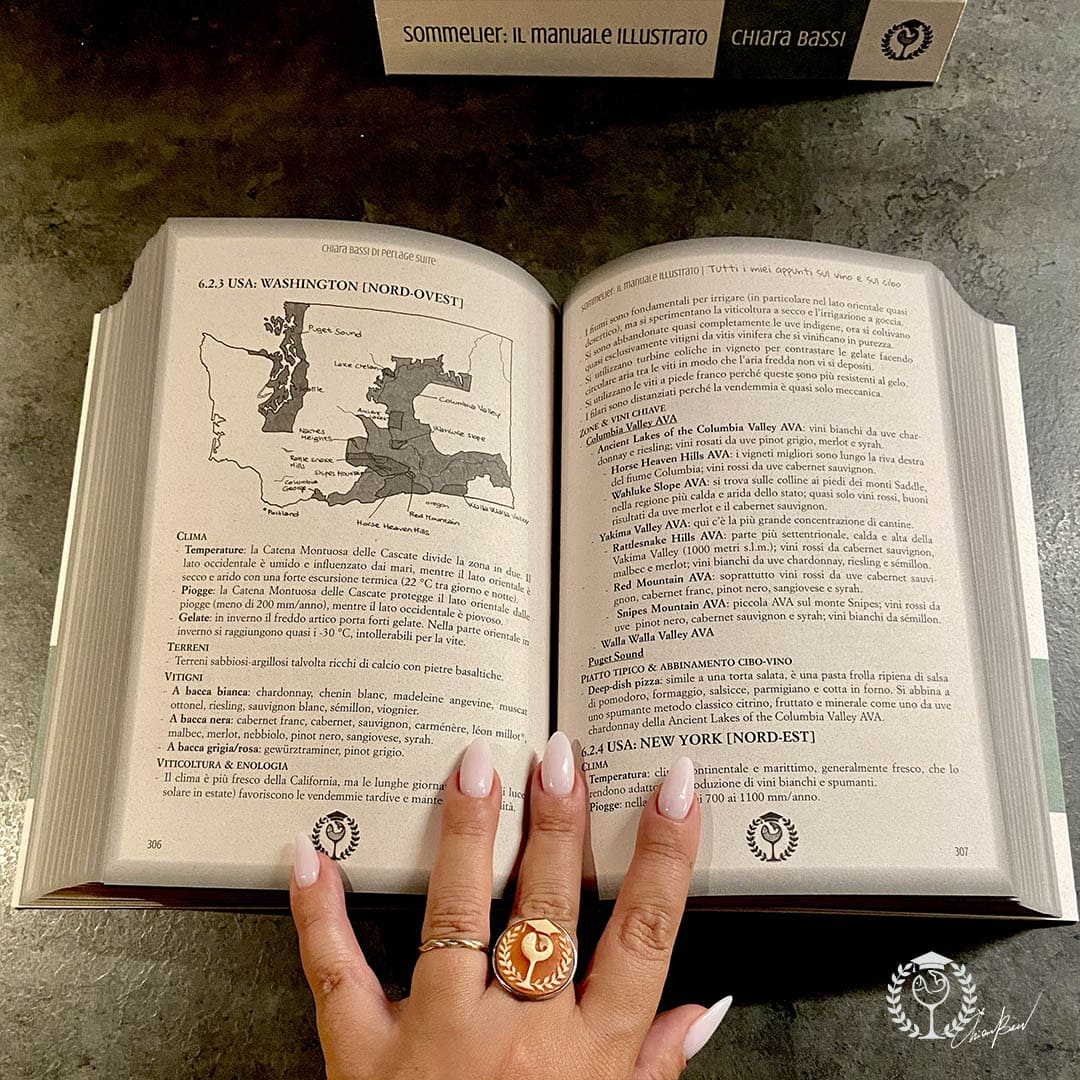 Esame sommelier AIS: il 5° motivo per studiare sul mio manuale sono i cibi!
Sebbene questo sia un manuale dedicato ai sommelier e a chi frequenta un corso da sommelier e non un libro specifico sull'abbinamento cibo-vino (che è attualmente in cantiere e uscirà per questo Natale 2022), l'approfondimento che è stato fatto per le cotture, i piatti tradizionali e gli ingredienti è davvero notevole. In particolare sono molto orgogliosa dell'approfondimento sulla parte del pesce e di aver introdotto i Novel Food. Se li leggerai fammi sapere cosa ne pensi!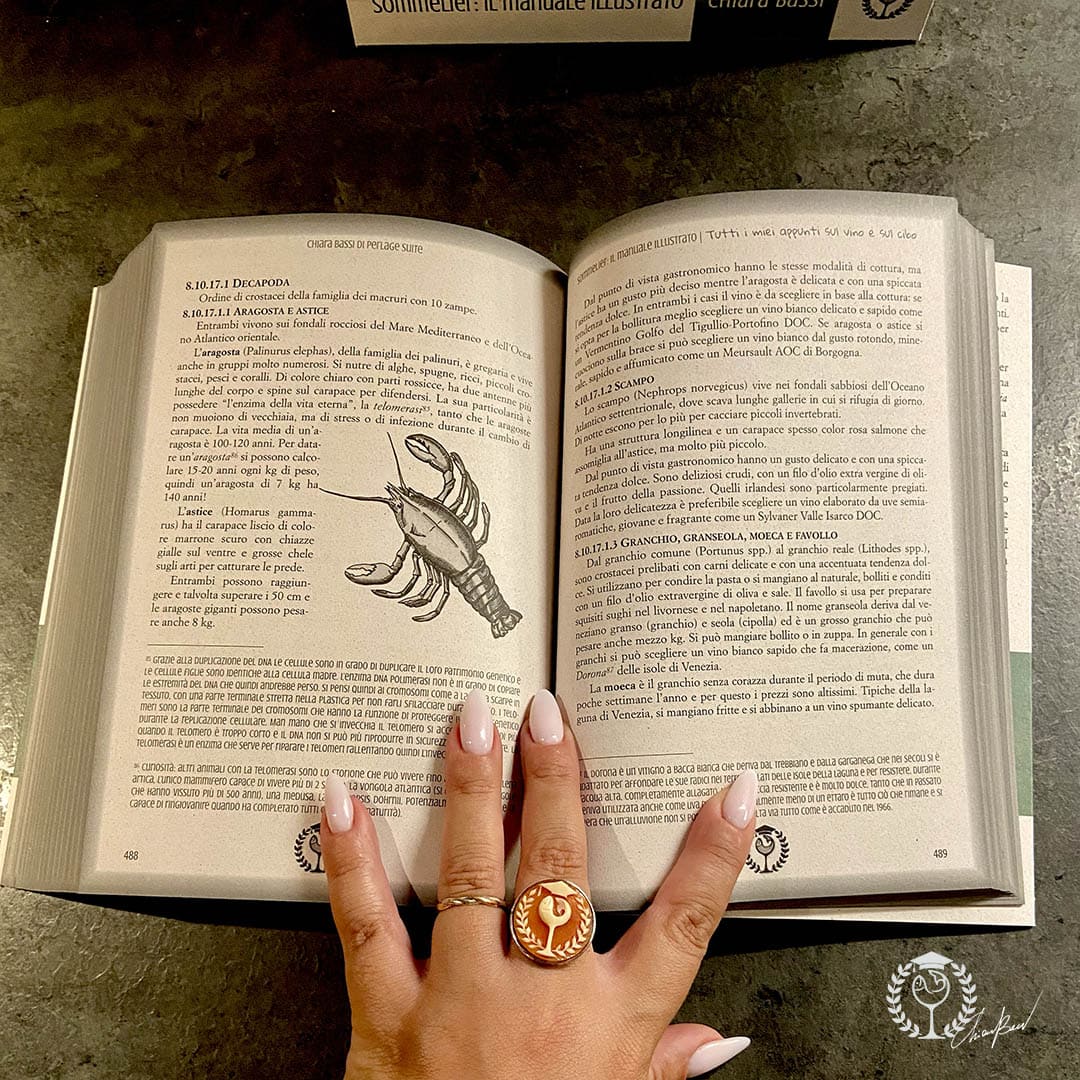 Esame sommelier AIS: il 6° motivo per studiare sul mio manuale è la sostenibilità!
L'Edizione Speciale 2022 è stampata su carta ecologica di pregio Made in Italy ottenuta da sottoprodotti di lavorazioni agro-industriali che sostituiscono parte della cellulosa proveniente dagli alberi con un processo creativo e tecnologico che utilizza esclusivamente energia verde. In particolare gli scarti della lavorazione del vino sono stati utilizzati sia per la copertina e il segnalibro stampati su Favini Crush Uva FSC™ da 350 g, sia per le pagine interne stampate su Favini Crush Uva FSC™ da 90 g.
Crush è certificata FSC™, realizzata con EKOenergia, senza OGM e contiene 40% di riciclato post consumo. Il prodotto ed il processo produttivo sono protetti da brevetto europeo. Utilizzando scarti agro-industriali e EKOenergia, la carbon footprint è ridotta del 20%. Se già un libro cartaceo, a dispetto di quanto si pensa, è più ecologico di un libro digitale, con la scelta di questa carta e di stampare, seppure a un costo più alto, in Italia ho abbattuto ulteriormente l'impatto sull'ambiente.
Il ciclo di vita di un libro cartaceo poi è estremamente più lungo di un dispositivo elettronico e non servono nemmeno continue ricariche di batterie. Senza scendere nel dettaglio, per produrre e trasportare un libro cartaceo si consumano, mediamente, circa 3 kg di CO2 mentre per un e-book il consumo è di oltre 40 kg di CO2.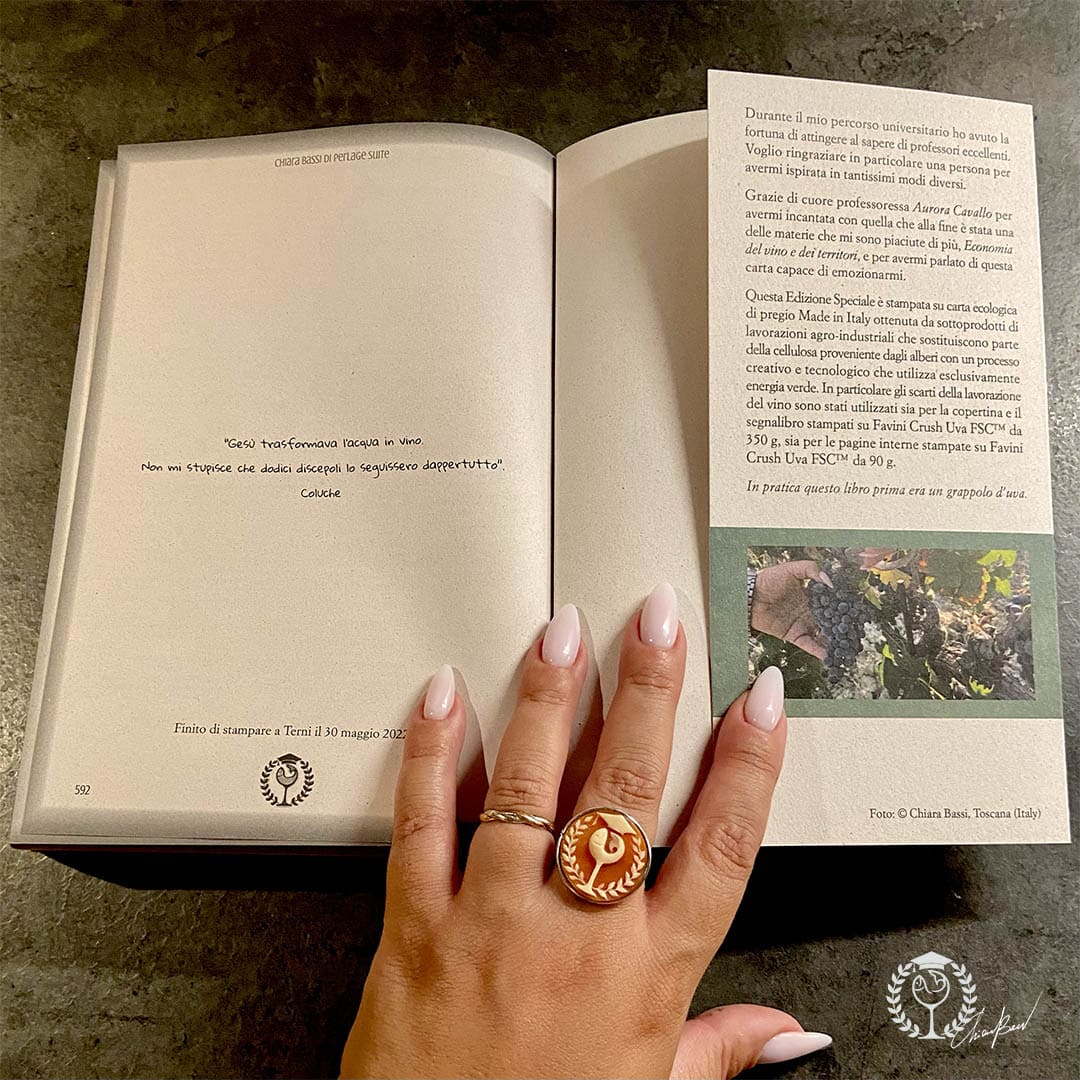 Esame sommelier AIS: il 7° motivo per studiare sul mio manuale è che è pensato proprio per te.
No, non è proprio vero… in realtà è pensato per me! Ma io ho avuto le tue stesse esigenze e i tuoi stessi problemi quando frequentavo il corso da sommelier… quindi chi può capirti meglio di me? Perchè dovresti studiare su un libro qualsiasi quando puoi studiare su un libro che è esattamente quello che ti serve?
Quando frequentavo il corso sommelier ero letteralmente disperata perchè avevo poco tempo e la roba da studiare era troppa. Troppa! Io poi ho una certa attitudine a ricordare i numeri, ma sono completamente negata per i nomi.  Avrei voluto poter studiare ovunque, soprattutto in treno o sulla metro. Ma ti immagini portare ogni giorno dietro i libri delle varie associazioni che sono sì bellissimi, ma pesanti e dispersivi? E poi cosa mi portavo dietro ogni giorno, un trolley per 8/10 libri? Oppure mi portavo un grosso e pesante zaino con solo un paio di libri dentro e sperando di scegliere i libri giusti la mattina?
Così ho fatto uno studio sulla portabilità del libro e, dalla prima edizione a oggi, è passato dai 17 x 24 cm della prima edizione ai 15 x 21 cm (prendi un foglio di quelli che si usano abitualmente – formato A4 – e piegalo a metà) di questa Edizione Speciale. Certo, ha 592 pagine e per di più da 90g, non sono le veline di certi libri! Tuttavia, con la scelta di una copertina in carta da 350g si è limitato il peso a soli 0,85 kg. In meno di un kg hai quindi tutto, ma proprio tutto, quello che ti serve sapere per superare l'esame sommelier AIS. E ti assicuro che entra praticamente in qualsiasi borsa, non serve chissà quale zaino!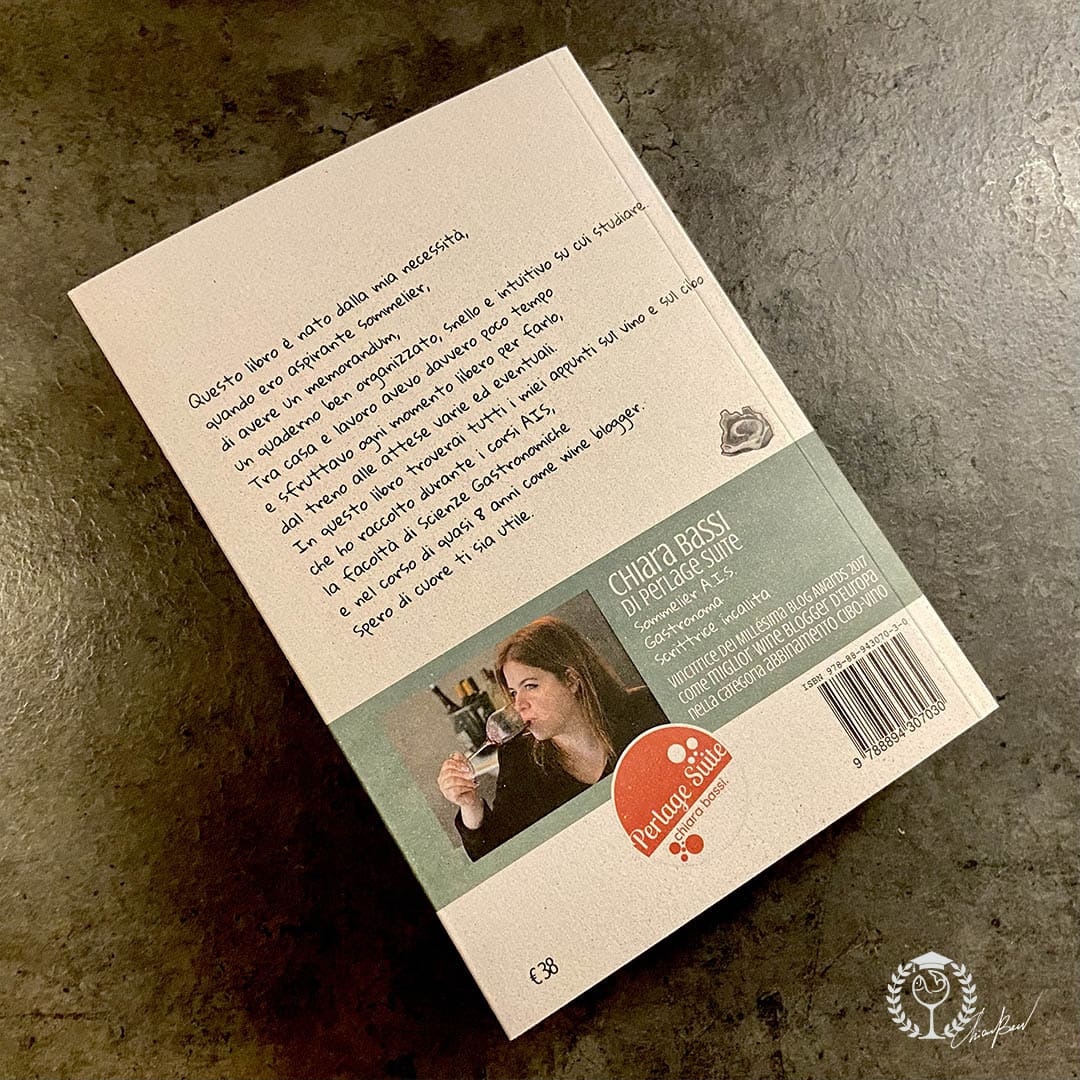 Esame sommelier AIS: l'8° motivo per studiare sul mio manuale è la cura.
Confeziono personalmente il tuo libro in un pacchetto regalo utilizzando carta kraft riciclata, scotch eco e nastro di carta. Il quadrifoglio porta fortuna è ricavato dalla prima pagina, che punzono a mano. Poi lo timbro e scrivo il tuo nome. E, se me lo chiedi in una nota d'ordine, sono felice di aggiungerti anche una dedica. Se poi mi scriverai, alla fine del corso sommelier e dopo aver superato l'esame ais, per chiedermi un consiglio su cosa stappare e farmi sapere che siamo colleghi… ne sarò davvero felice. Per me sei speciale.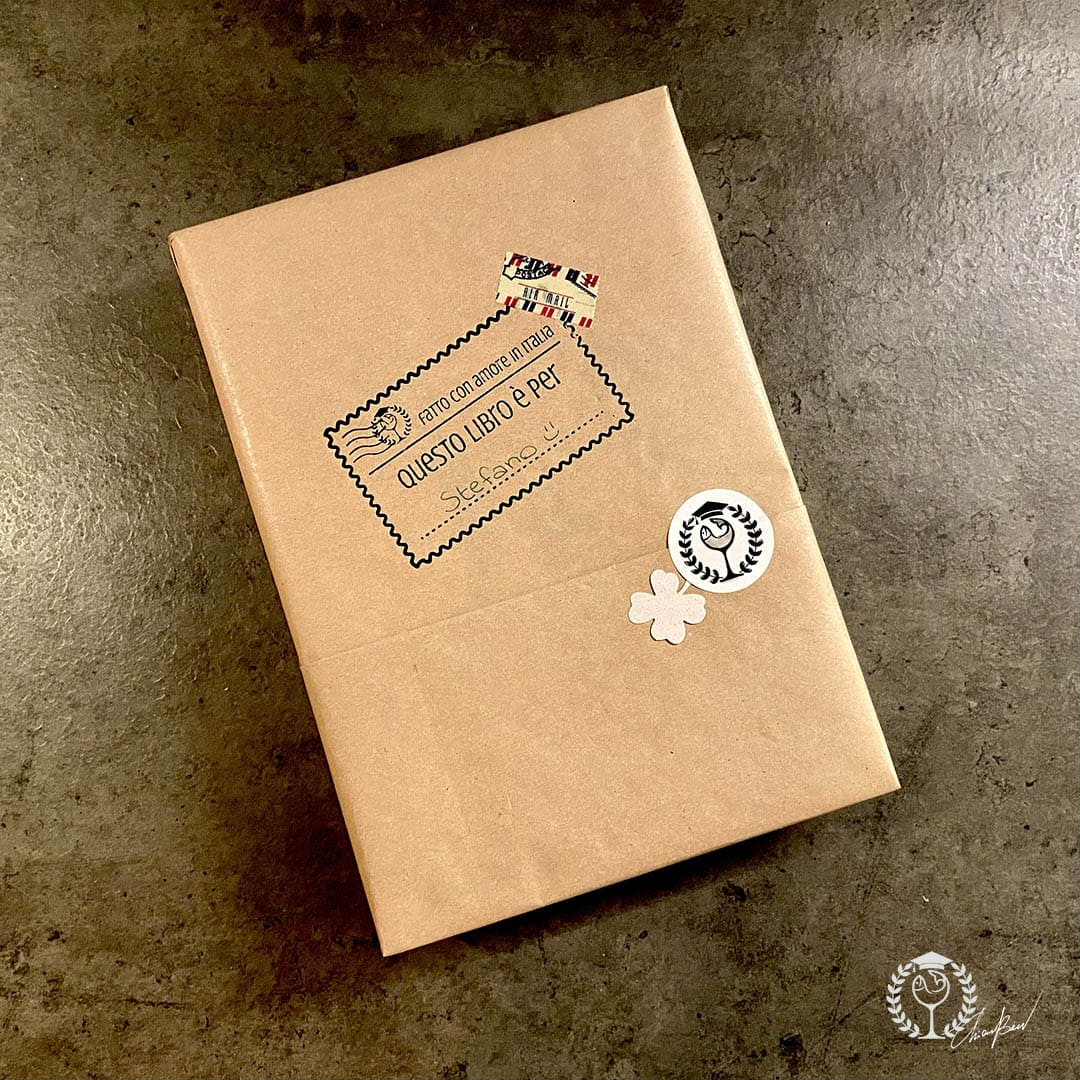 Sono davvero felice di averti presentato questa Edizione Speciale 2022 del mio libro Sommelier: the illustrated manual! Se hai qualcosa da chiedermi o vuoi dirmi cosa ne pensi scrivimi pure un commento qui sotto!
In bocca al lupo, di cuore, per il tuo esame sommelier. Ubriaca il lupo, mi raccomando!
Cheers 🍷
Chiara