I am Chiara Bassi, sommelier, food critic and wine blogger.
What can I do for you?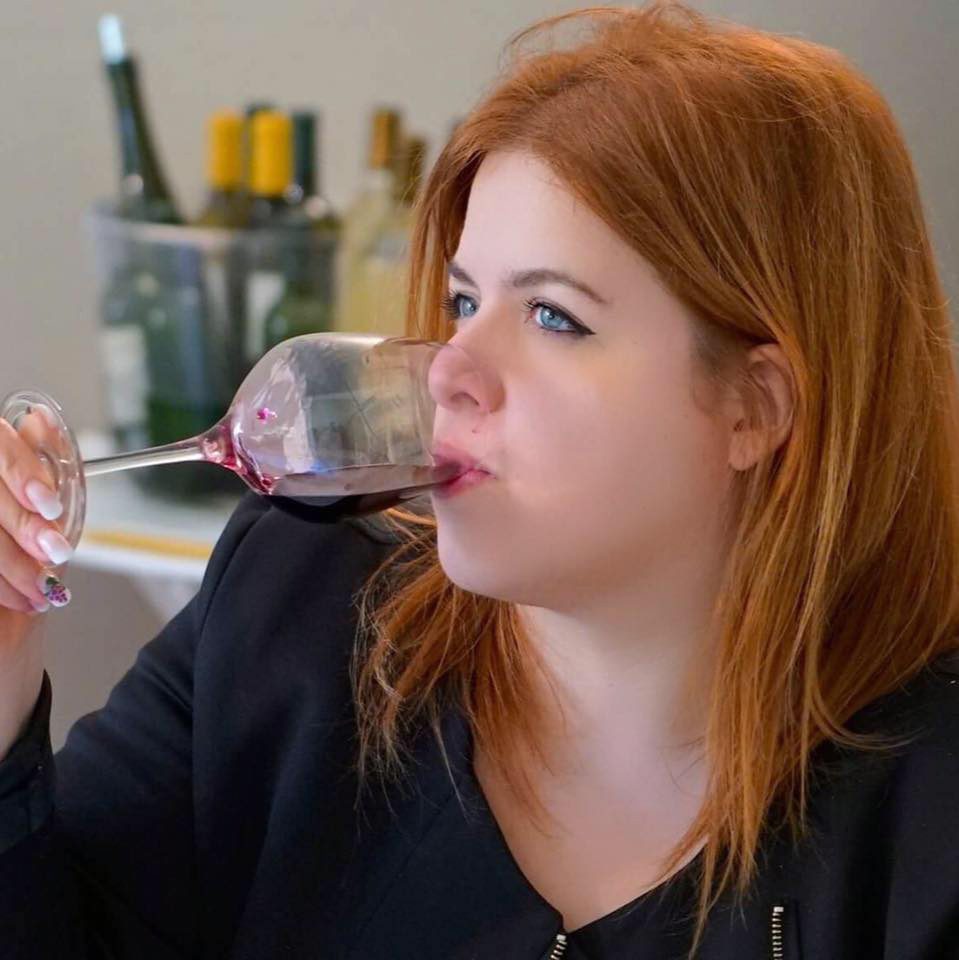 I am not a wine influencer and never will be. I am part of that 'old' generation of wine blogger and I believe it very much, so please address me in this way.
Let's start with the basics: someone who 'only' manages an instagram profile is not a wine blogger, but a wine influencer and a content creator by job. They are different figures, sometimes complementary. Of course I also have the my instagram profilebut I consider it an extension of my activity as a wine blogger and not my core.
If you don't feel like reading the next few lines, you can download my Media Kit, fill in this form to enquire about conducting a Masterclass or send me an e-mail for quotations, samples or other requests. 🙃 😉
I am not a model, in fact I have been fighting with the scales all my life because I am a real glutton. I love food so much that during the Covid-19 pandemic I enrolled in a three-year degree course "Gastronomy sciences, cultures and policies - focus on oenology" and since I was the nerd in the front row since primary school, the one who was a bit of a loser because she was always studying instead of partying, on 29 April 2022, I graduated with an honours degree and a few months early. After all, there were fewer events during Covid-19 and it seemed like a good idea to invest the time in studying.
I'm not a size four and I confess I couldn't care less. I aspire to go back to a size 10, that I do (but it will be hard given the love I have for food 😋). However, if you are looking for a picture girl style wine influencer in skimpy clothes, I am not the right person for you. I do, however, know some very good wine influencers of that kind who I would be happy to recommend to you if you ask me. I firmly believe that there is a place for everyone in the world and war should only be waged against the dishonest and the dishonest, not against those whose gender is different from mine.
I am a digital nomad since before they coined the term. And I'm talking about digital nomadism as a way of life, not backpacking adventures that just aren't for me. I have been working remotely since 2012 and therefore have no constraints of physical location or place. First I did website development and e-commerce, then since the end of 2018 I have been a 'full-time' wine blogger.
I do not charge wineries to review their wines on the blog. If the wineries are far away, I ask them to cover my expenses (I generally do flat rates based on Via Michelin). I am their host for board and lodging.
I do not advertise wines or food, but related products such as glasses, plates or mixers and, of course, events and trade fairs.
I write for a fee only for Protection Consortia, Fair Organisations, distributors, wine shops and physical and/or online shops and companies selling products and services related to the Ho.Re.Ca world. However, the real support for this wine blog is my book 'Sommelier: the illustrated manual' so if you want to show me your gratitude for my work, you can buy a copy (even two or three eh!😄) of my book to keep for yourself or give as a gift: I will be infinitely grateful.
If you have a wine cellar, you can send me samples that I will be happy to taste and/or invite me to your winery. If I am satisfied with what I have tasted I will happily talk about it on this wine blog, totally freely and independently. If I did not like the wines I will simply never talk about them as I respect the work and know that there are people and families behind a winery. At first I thought about doing paid reviews too, but in the end I always said no to those winemakers who proposed it to me. This was because a paid review would have limited my freedom of expression and furthermore there would have been money behind the choice of wines published on this blog. And I am a deeply free person.
I am an AIS Sommelier specialising in food and wine pairing (I also won the 2017 Millésima Blog Awards as Europe's best wine blogger in the food and wine pairing category) and I am a Gastronome in my own right. I have been travelling in Italy and Europe for 8 years to discover wines, people and territories. I taste around 2000 labels a year between wines I receive at home, tastings and fairs.
Wine blogger and something about me: so?
I can participate in an event as a media partner and promote it on the blog and Instagram as I did for the Consortium for the Protection of Gavi DOCG and for the Consorzio di Tutela dell'Asti DOCG. I can promote your boxes as I did for Slow Food e Consortium of Tutela Lugana DOC. I can include your products in my articles/posts/stories for commercial purposes, as I do for example with the chalices of VD Glass or with the plates and coasters of Dag Style. I can choose one or more wines from your e-commerce and talk about them while promoting your business, as I did for example with Aroma Wine Bar Enoteca or I can put your link in an important keyword for you as I did for Tannic.
A Wine Blogger for your restaurant!
I help you choose, while respecting your budget, everything you need to set up your tasting room, your restaurant and your table so that your customers are immersed in an emotional environment aligned with your business proposal. I design and plan your dishes, playing with textures, colours, temperatures and ingredients to make them more beautiful and tasty. Good taste, aesthetic and organoleptic, create dishes that are works of art to be paired with wines and spirits that enhance them. I help you create an appealing and sustainable menu and wine list both in terms of implementation and cost. From the seasonality of raw materials to the perfect wines to pair to impress your customers and never let them tire of you. Finally, I teach you how to take photos and storytell your dishes and pairings... all just using your smartphone!
What about the cellars?
As already mentioned I have no economic relationship with wineries as far as wine reviews and experiences are concerned. However, I love designing too much to stop designing labels, bottles and packaging, so that is what I will continue to do. I am a wine designer and always will be: contact me if you want to change the clothes of your wines as I did with Adagio Wines.