This morning I woke up early to complete, and perhaps a little rewrite, the article on the afternoon at Marchese Umberto Fracassi's. As it was an experience I had a few months ago with Francesco, I couldn't quite manage to complete it now that we've parted, because I don't feel ready yet to 'mourn' this loss and move on, even though I am aware that not going back is the best thing for me. Moreover, I had to finish listening to the recording... That is why I apologise from the outset to Marchese Umberto Fracassi and Mr Art & Wine for having waited so long for my story... and to all my readers for this introduction.
The palace/cellar of Marquis Umberto Fracassi is located in Cherasco, a municipality of just over 9000 inhabitants in the province of Cuneo, which is very interesting from an urban planning point of view. The palace of Marquis Umberto Fracassi is located in the central square, and has a history linked to Palazzo Salmatoris, the famous Palazzo della Pace. This is because when Palazzo Salmatoris became a barracks and was practically ruined and destroyed, Marquis Umberto Fracassi's grandfather took the 1631 portraits of those present at the signing of the Peace of Cherasco and brought them here to save them. When Palazzo Salmatoris later became the property of the Municipality of Cherasco, the latter asked to have the famous portraits back, but they had been soaked in plaster that it was impossible to transfer them without ruining them and so these originals were photographed and then reproduced in Palazzo Salmatoris. Philip King of Spain, Ferdinand II, Amadeus of Savoy, Della Villa, the Gonzagas... here they are all immortalised in the Portrait Room. Beautiful, you can really breathe history!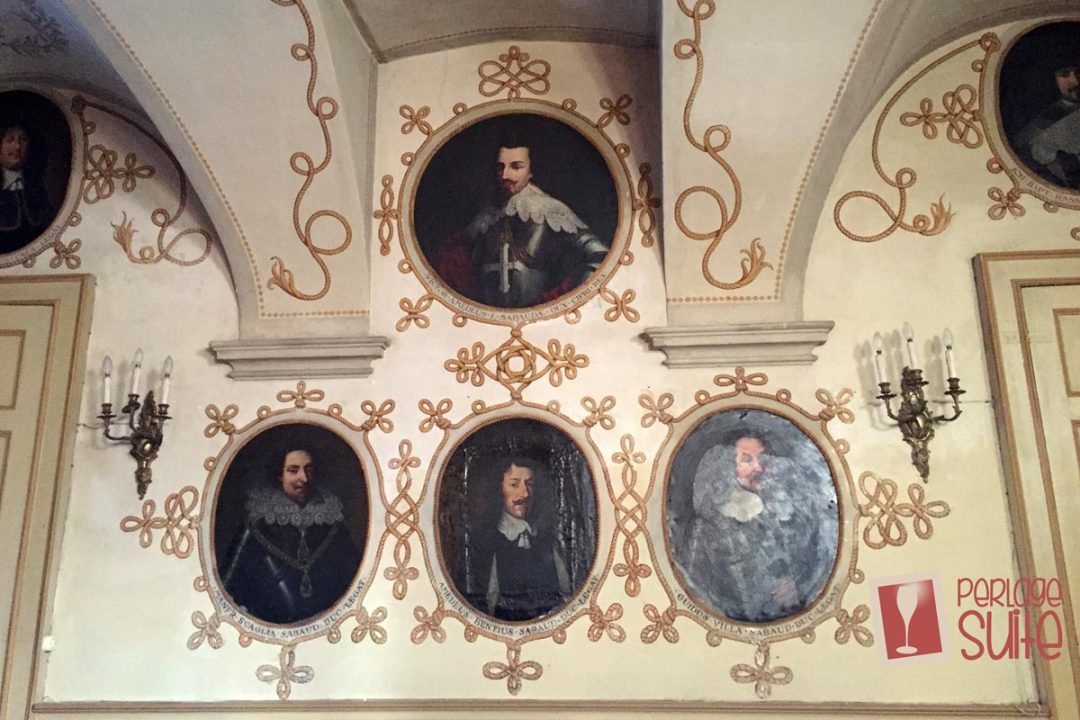 Arriving at Marchese Umberto Fracassi's flats, we conducted a truly 'alternative' tasting. Standing up because we were tired of sitting down after the car journey, listening to a Gaber CD that I love 'Io non mi sento Italiano'. So I asked Marchese Fracassi to play "Se ci fosse un uomo", a song that everyone should listen to at least once in their life... without prejudice... and think about it, but seriously.
The perfect soundtrack for the wines of Marchese Umberto Fracassi... which are just like this song: UNIQUE. Before talking about these wines individually, I would just like to say this: they are wines with a very strong character, very recognisable, and even if they perhaps suffer from a few 'imperfections' here and there, I really enjoyed them, especially the Barbera 'old' Ciabot Contessa 2009. In my opinion the best wine I have drunk from the Marquis!
Another small aside: Marchese Umberto Fracassi will remember me as the eater of Fontina: I ate practically a wheel of it that afternoon, but it was really good! I was in Aosta a couple of weeks ago with Alessandro for tastevie.com but although I had tasted (it would be more correct to say bitten into the cheese in the car) some excellent alpine fontina, it was not as good as the Marquis'! So yes, I am a sow of fontina, but for taste!
I agree when Fabio says that wine should be felt in the mouth, stomach and head and I never spit it out... I know that we sommeliers are taught to spit... but I avoid it if I can!
Well, now I can talk about the wines! The first wine tasted was a Langhe FavoritaIt has a beautiful intense straw yellow colour, a very fragrant nose with citrine and vanilla notes and an almondy finish, and a fine, important structure... in short, I did not expect such a structured wine (perhaps it is the Barolo zone... 😉 ). The Marchese mentioned fish as a pairing, but personally I would try it with a fatty meat like goose or with a cut of duck breast!
Dolcetto d'Alba is a wine I love! I think it's a difficult wine, it's a bit rude by nature... although as Fabio Carisio said, dolcettos from Barolo producers are much easier.
Dolcetto 'Nebbiolato' is a creation of Marchese Fracassi and it is delicious... really delicious! In fact, it is a Ripasso of Nebbiolo, that is to say, it is passed in the stalks. Appreciable when young, in my opinion with a few years of ageing in the bottle it is at its best! I didn't manage to age it because even the bottle the Marquis gave me came to a quick end with Andrea and my parents.
At this point we opened the Barolo Montoetto, both the 2000 and 2011 vintages, to let them oxygenate a bit... although in my opinion they needed a lot more oxygenation time, especially the 2000.
Marchese Fracassi makes 3000 to 6000 bottles of favourita, 3500 of Dolcetto, 6000 bottles of Ciabot Contessa and 6000 bottles of Barolo. A small, niche production... which he can play with and which allows him to make a product 'not for everyone', but certainly capable of making enthusiasts happy.
And now it is the turn of Ciabot Contessa 2012 and Ciabot Contessa 2009! There really is a gulf between these two! The Ciabot Contessa 2012 is a beautiful wine... a very intense ruby red colour with some garnet hues at the edges. Consistent and limpid... on the nose, woody notes... of vanilla, black pepper and a hint of wine and animal leather. With the 2009 we really reach the climax of Barbera perfection, in a word stupendous! A beautiful garnet colour, great body... a truly complex nose.... beautiful indeed!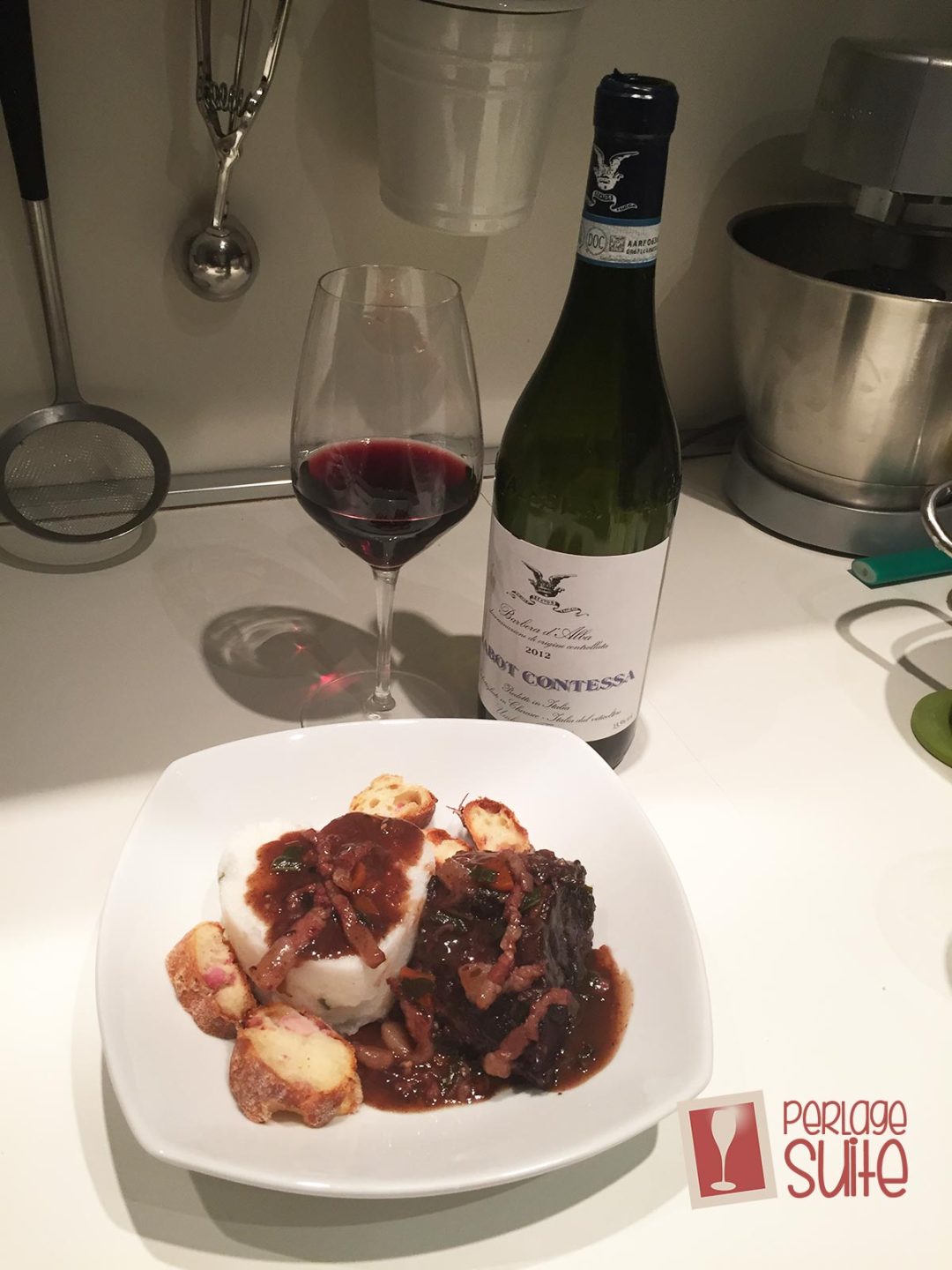 So I did honour to the 'young' Barbera that the Marquis presented me with by preparing a beef cheek braised in Barbera (not the Marquis'... we drank the Marquis'!) with a sauce and guanciale bread, white polenta...
Instead, I gave the 'old' Barbera to my parents as a gift and we all drank it together at their house with the pappardelle alle sfiandrine that dad prepared... a perfect match! I'll show you the photo... I'm sorry for the context being a bit 'horror vacui' (Latin phrase meaning fear of empty spaces) as my art history teacher in high school would have said... my parents' table is always saturated with everything... and the decorated tablecloth is the fulfilment of saturation! I, on the other hand, love order, empty space, a minimalism that surrounds objects to the point of highlighting their shapes... and my ideal table is with a neutral plate (by the way, I'm waiting for the cork ones from Dag Style... I can't wait to show them to you in my next article with a recipe!), maybe a bonsai or an orchid as a centrepiece, a bread basket in the same tone... and that's it! ? But I welcome tables full of everything: diversity is always an asset.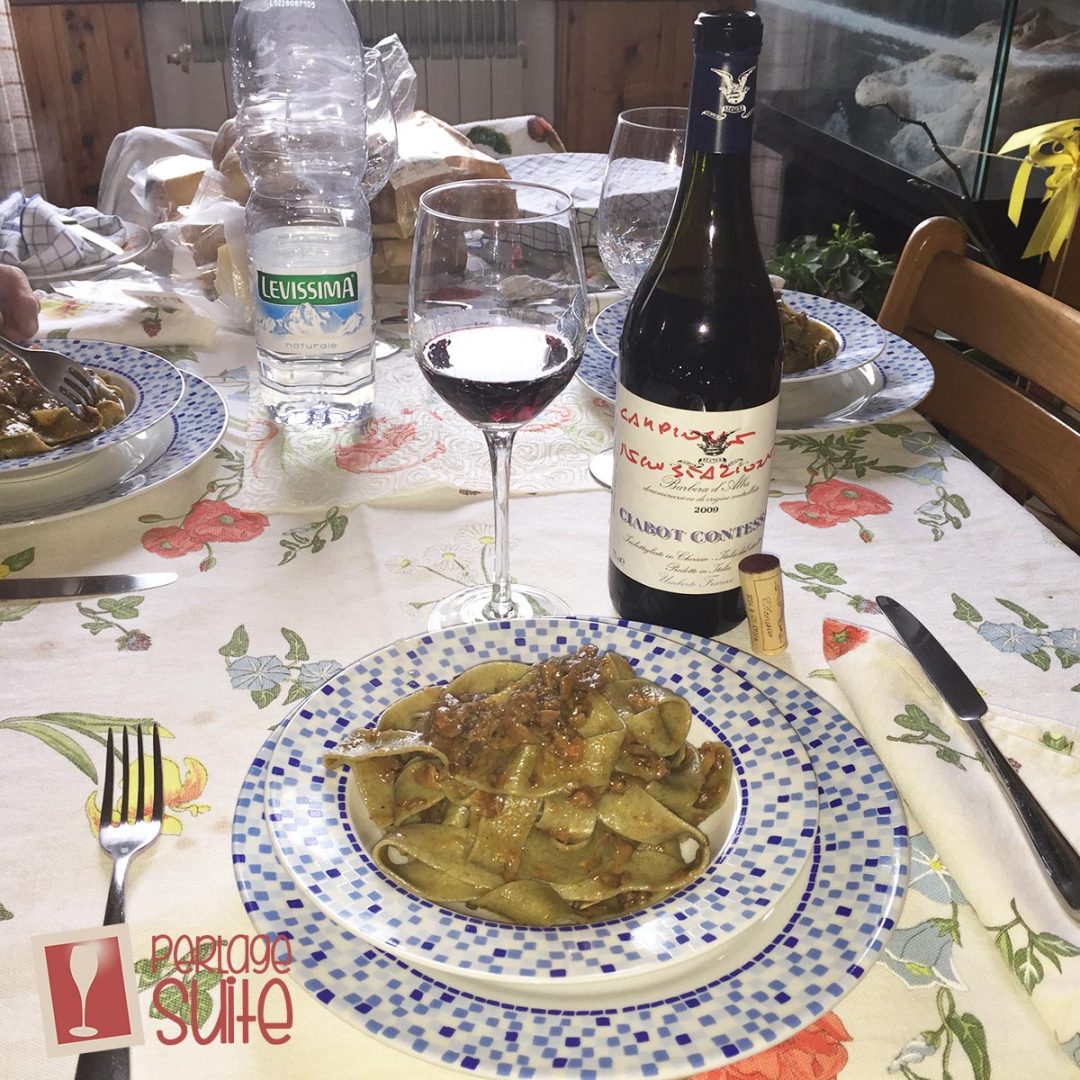 At this point Fabio asked me what wine I don't like: and I said that one wine I really hate is Prosecco... then I went to Vinitaly, I discovered the PS, unfiltered Prosecco Metodo Classico Le Vigne di Alice and I changed my mind ???
Speaking of wine, we arrived in South Africa... and here Marquis Umberto Fracassi outdid himself and went to get us two South African wines to taste. I have visited many wineries, but NEVER, and I mean NEVER, have I tasted someone else's wine in a winery... and at one point the Marquis even wanted to uncork Ceretto's Barolo! Extraordinary! I think it is in these things that one sees great dignity and nobility... not for everyone!
Tasting the South African wines prolonged the oxygenation time of the Barolo and was especially fortunate for the 2000! The South African wines were pandering and with the slight madeirised taste that I have often found in these reds... pleasant but mainly suited to the overseas audience!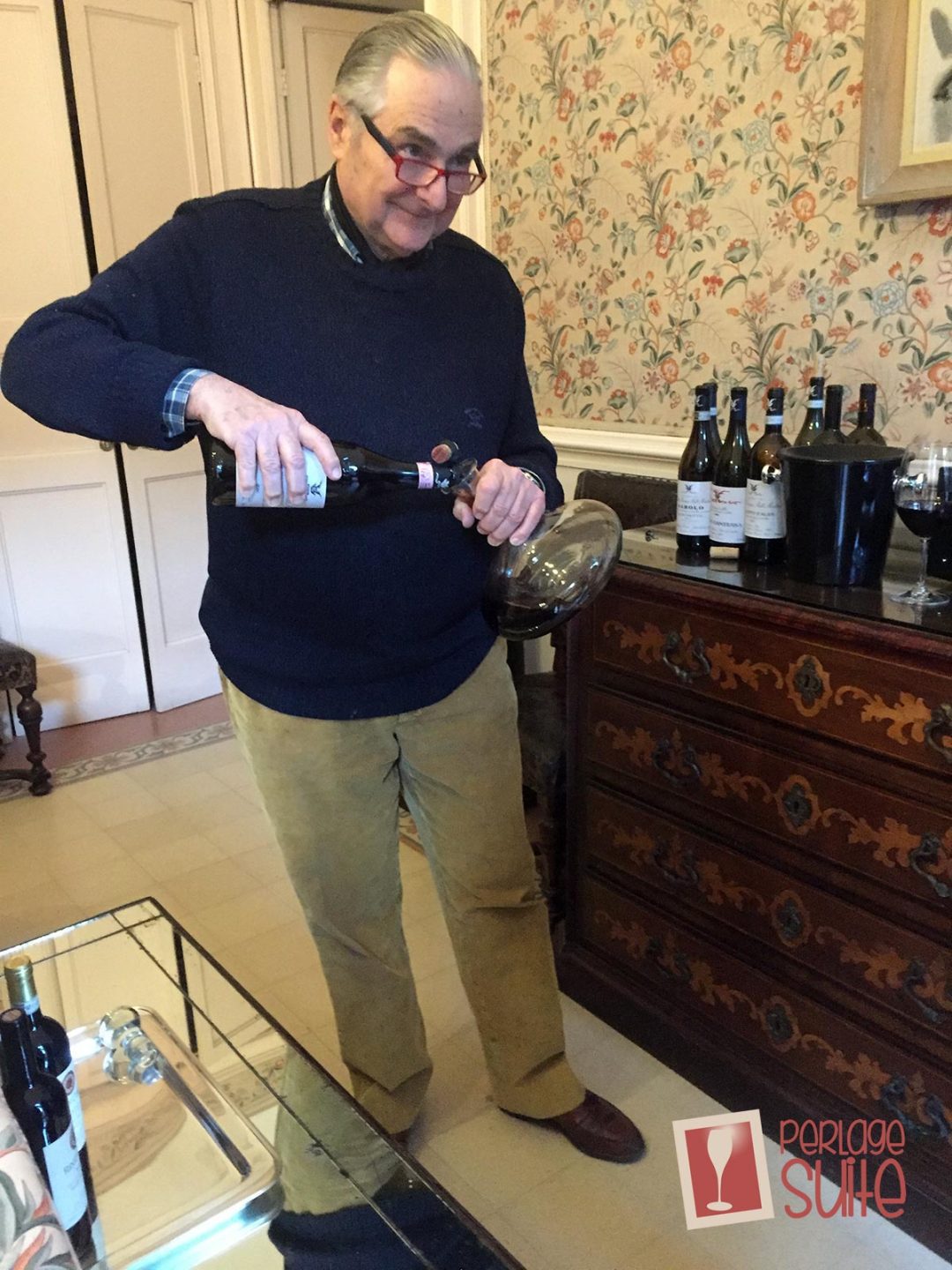 And now I focus on the Barolo Mantoetto! I like 'old' wines and this is certainly nothing new, so I was delighted when I saw Marchese Umberto Fracassi uncork the 2000 vintage as well! I have to say that this vintage was 'at the limit' for drinking, because the wine had become too oxygenated... the nose could not be described as clean and the hint of tar, typical of the best mature Barolo, was far too 'pushed'. In the mouth, on the other hand, it still retained all its elegant austerity, and I am convinced that by prolonging the oxygenation by a day, the nose would have improved a lot too! But let it be clear that it was a wonderful experience to taste it! On the other hand, I would say that everything about the 2011 Mantoetto was well-balanced: its garnet colour, clear and consistent, its nose with a strong scent of tar but pleasant and velvety... and its roundness on the palate, even if not yet fully balanced... in short, between the 2000 and the 2011 I realised that the truth lies somewhere in between, and probably the perfect Barolo from Marchese Umberto Fracassi is the 2006! Ten years in the bottle is in my opinion the top for this wine, and the 2011 vintage shows great promise.
At this point I join Fabio Carisio in asking the Marchese: when will the Barolo Riserva be born? I await the tasting Marchese... but remember the fontina cheese, please!
See you soon
Chiara
PS If you love Barolo, read also: