As we have reached the new Millésima Blog AwardsI want to offer you a roundup of articles on the wonderful experience we winners had thanks to this important international competition. My goal is to make you dream... and to inspire you to try to participate! Can you imagine that next year you could be the one to have this experience? Of course, we winners of the 2017 edition cannot participate, but I am happy to leave you the baton and be an Ambassador of this extraordinary opportunity.
The website by Château Beychevelle is something wonderful and represents it in all its splendid elegance. After all, its beauty is equal to the quality of its wines. This castle is truly beautiful, and the new wine cellar even more so! I can say that I had never visited such a beautiful wine cellar! I loved the motif of the waves and the boat, which are the common denominator in every corner of this Chateau! The wines are truly remarkable! One thing that amazed me was the tidiness and cleanliness of all the French chateaus, even during work: really unthinkable for most Italian wine cellars!
Millesima Blog Awards - Day 3, Monday 3 April 2017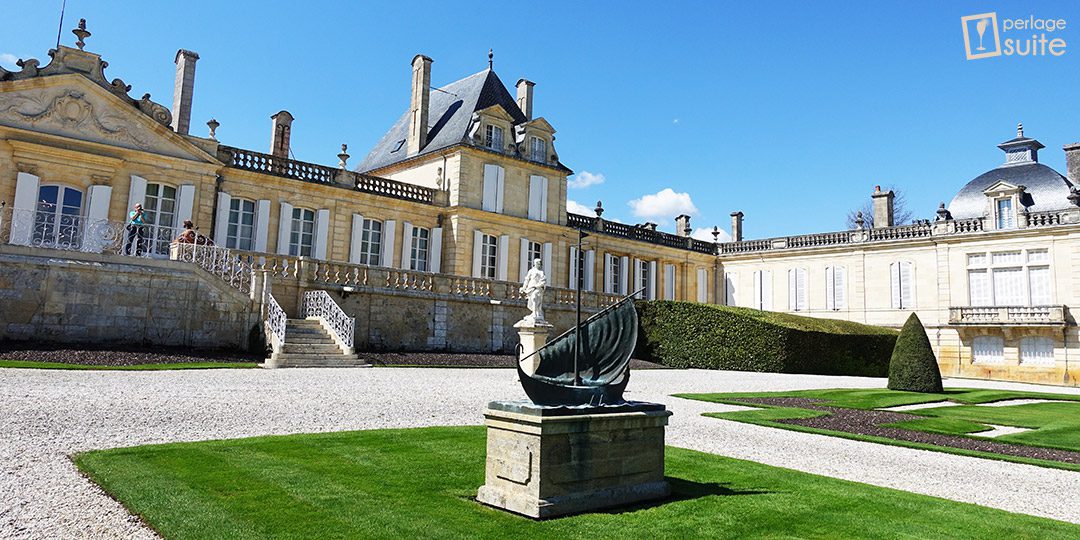 Legends begin based on facts and then evolve, become embellished over time and repeated again.
They invite us to dream, transporting us for a moment as they arouse strong emotions in us.
Like a good wine...
In the early 1600s, the first Duke of Épernon became the owner of this wonderful castle. He was a great French admiral and his reputation was such that when boats passed his estate, they lowered their sails to show their loyalty. This profound sign of respect gave rise to the castle's emblem, a ship with a prow in the shape of a griffin; its name in Gascon, Bêcha vêla, meaning 'baisse voile' ('lowering the sails'), later became Beychevelle.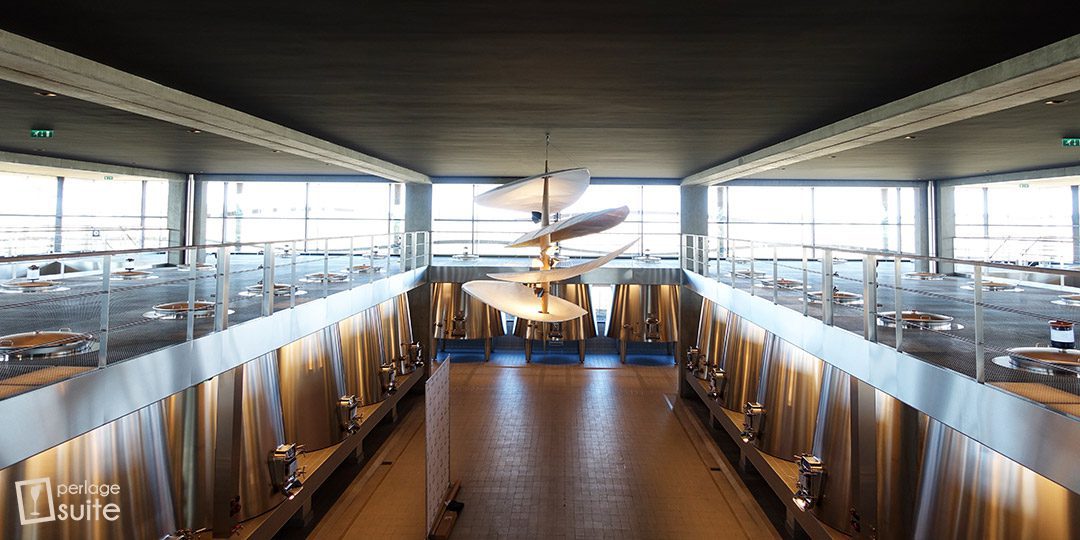 This is the story that gave rise to the legend of Château Beychevelle and its 'mythical' wines. The architect Arnaud Boulain drew inspiration from it in his design of the new wine cellar, which, thanks to its modern technology, will certainly further improve the quality of the Château's wines.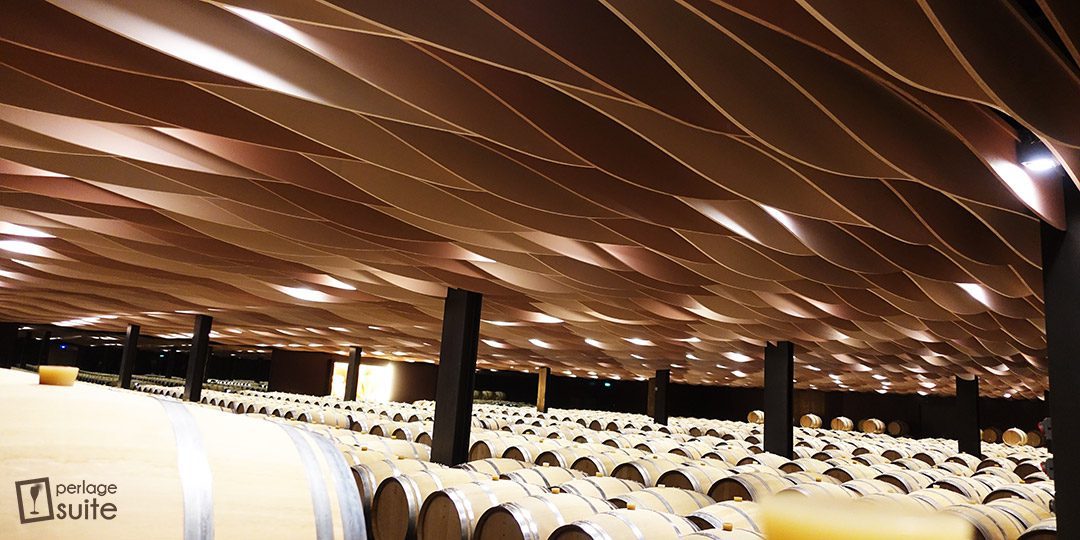 Château Beychevelle: All tastings
Les Bruliére 2016
It has an almost impenetrable ruby red colour with purple hues. A strong spicy scent can be clearly perceived on the nose, followed by leather, dried flowers, solvent, balsamic, plum and clove flowers. In the mouth great consistency, the spiciness is confirmed. Justly tannic, fresh and savoury. Very long bark finish, great elegance.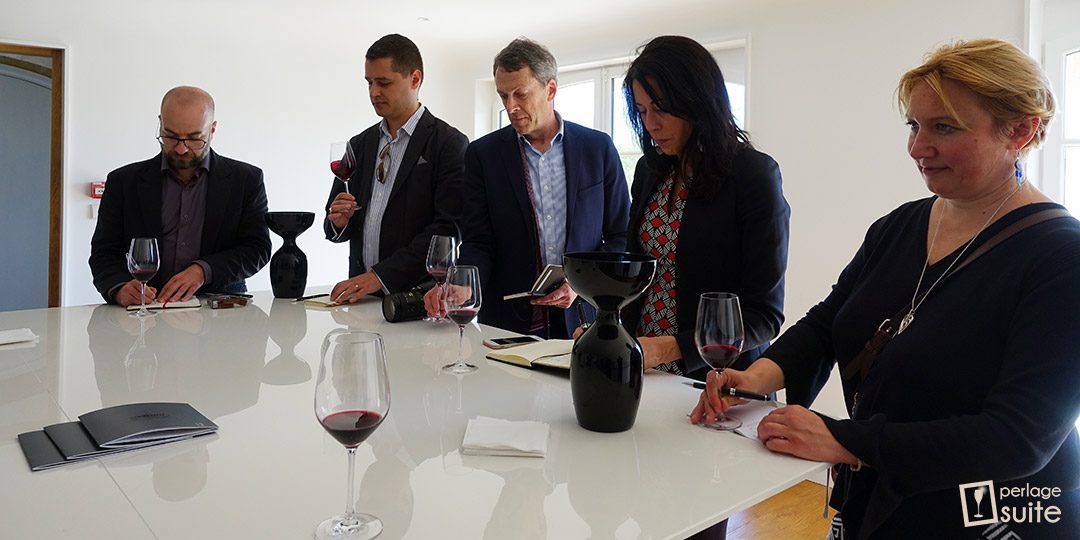 Château Beychevelle 2016
It is ruby red with purple hues, transparent and consistent. The nose is very fruity, dominated by cherries in spirit, then a hint of vanilla, barely hinted liquorice and hot wax. In the mouth it enters with great elegance, warm but very fresh, with still green tannins. Discreetly long finish.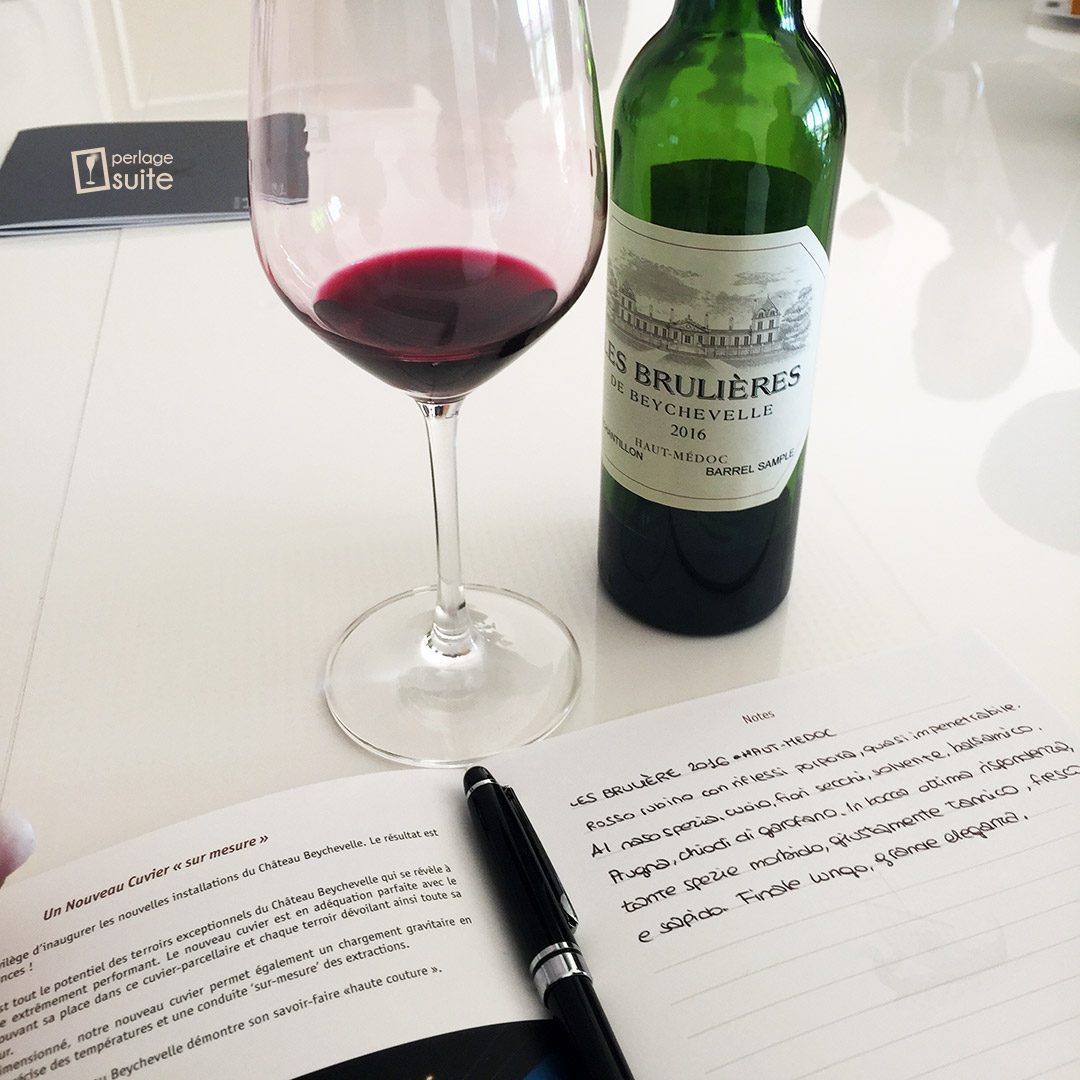 Château Beychevelle 2015
It has a transparent ruby red colour with regular, close bows confirming great consistency. On the nose, hints of undergrowth, porcini mushroom, enamel, black pepper, leather. In the mouth it enters firm but soft. The tannins round off. Slightly savoury, very fresh. Long spicy finish.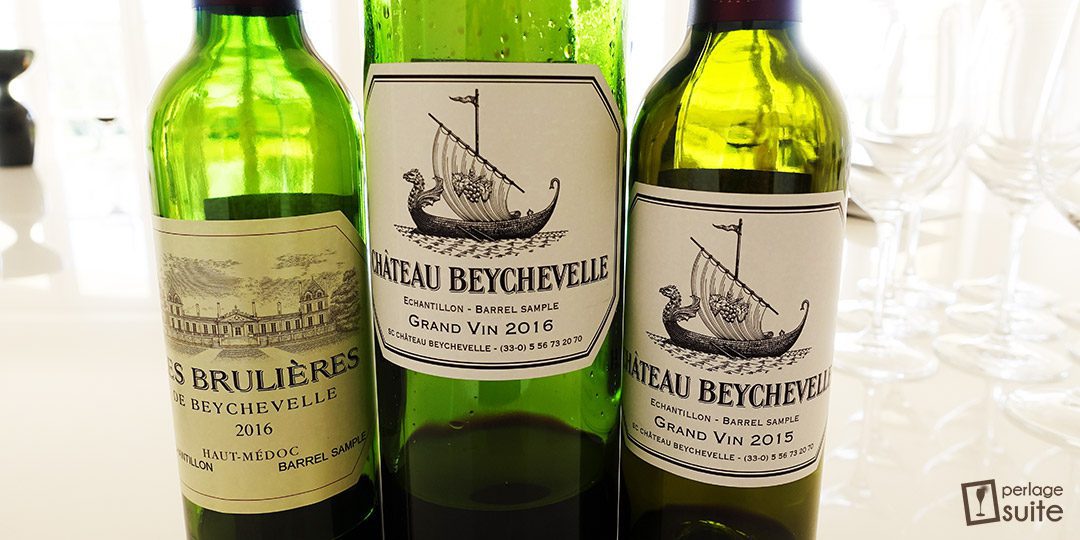 This photo is the perfect summary of a visit that, if you go to Bordeaux, you absolutely must... In the meantime, why don't you try buying wines directly from the Millésima shop?
If you haven't already done so, I recommend you watch the wonderful video about our week in the Bordeaux of wine... it's always a huge thrill for me! And you can see beautiful images of Château Beychevelle! ???
I remind you again that registration is now open for the Millésima Blog Awards 2018! This year the winner can be you! Find out more on the Millésima! By the way, how nice to see dear Jeff Burrows by www.foodwineclick.com between the jury!!!
Cheers ❤
Chiara



If you love France, Bordeaux, the timeless charm of its Châteaux... I recommend you also read these articles on the Millésima Blog Awards 2017:
Finally, if you haven't already done so, I remind you to buy your copy of my Sparkling Wine Guide 500 bubbles in 500! You can take advantage of the promo until Friday 15 December to give a wonderful Christmas present to all your #WineLovers friends! Browse the preview, if you click in the middle you can view it in full screen!
P.P.S. As always for the photos I thank Universo Foto for the wonderful Sony RX100 M4 which I love... and which I am slowly learning to use with great personal satisfaction! Of course, when the subject is so beautiful, taking good photos is 'easy'... ❤