SEO is dead. Defunct. As outdated as that plaid lumberjack shirt in your wardrobe... or those wedges you were so desperate to buy. Flee like the plague when you hear of 'SEO services' being sold... or read this article and learn to recognise what a true professional SEO service is.
Under the term optimisation (in English Search Engine Optimisation, acronym SEO) in Internet parlance means all those activities aimed at obtaining the best possible detection, analysis and reading of the website by search engines through their spiderin order to improve (or maintain a high) ranking on pages responding to queries from web users.

Wikipedia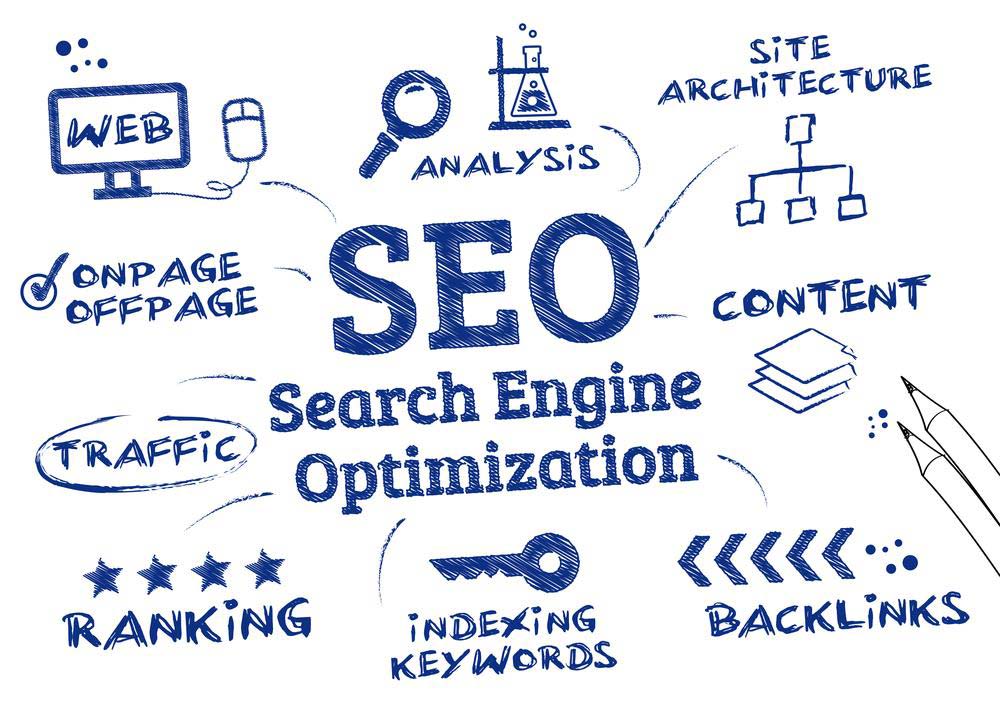 But why - holy crap - if SEO is organic (i.e. natural and free) search engine positioning, do you insist on paying it in the form of an annual fee? Get it through your head: it's not the best choice!
If by SEO we mean, as it should be, the optimisation of the website for the search engine, OK, that's absolutely the right thing... but when I hear a client tell me that his web agency has offered him 'one month of SEO services' I want to bang my head against the wall... or go headbutt the said web agency... it depends!
.
How to optimise a website or what is SEO?
SEO is the optimisation of the website with respect to the search engine. This optimisation takes place in these 5 moments:
High-performance hosting, preferably Italian. A slow site is badly seen by search engines. Hosting is the beating heart of the website, without good hosting everything else is absolutely useless.
Optimising permalinks. Permalinks are nothing more than the addresses of your web pages.
Clean code. WordPress has a search-engine optimised code and is the best CMS for your corporate website/blog... also because it frees you from ties with your web agency and you can finally be with those who give you the best service and not those who force you!
A simple and constantly updated sitemap;
Cache and database optimisation.
Now I'm assuming that whoever made your website set up these optimisations for you before the website was delivered, so what should they do next in this phantom month-long service? I want to hope that if you as a client have access to your website to insert content or images, you are provided with a mini-guide to the proper use of your website provided by your web agency... right?
Perfect... now I'll tell you what I'm getting at 😉
TAROCCA SEO is dead. And thankfully so!!!
Are you crazy or sadistic? Why are you happy about the death of SEO? What is this SEO TAROCCA anyway?
.
But is SEO really dead?
Absolutely NOT! When I say that SEO is dead, I am only talking about Taroccan SEO. Not dead is the concept of optimising the website for search enginesbut dead are the sleazy tricks that sold dishonest web agencies to bring poor quality websites to the front page against payment of sometimes stellar sometimes derisory sums. So yes, I am happy. Finally on the first page there are either those who deserve it, or those who pay for it. But the first organic result (by which I mean not the advertisements to understand) belongs to those who deserve it! And I'll tell you more: all sites that underwent an SEO service by their web agency were penalised by Google's anti-spam team led by Matt Cutts. Thank you Matt, from the bottom of my heart!
.
But what were these SEO tricks?
There are automated procedures that are able to place even a million bogus links in every corner of the world pointing to your website. Your website also ranks according to domain authority (test your website for free on MOZ) which is also influenced by the age of your domain, i.e. how long it has been since it was registered. For example, Perlage Suite does not yet have a high authority because it just turned 4 months old today! Yes, Perlage Suite was born on 8 March 2015... incredible isn't it? And in just 4 months it has surpassed 20,000 different visitors and 35,000 page views... and counting it's steady growth! In just 4 months, it has arrived on the second page of Google for the query wine blog and on the first page for the query ais examination... now I'll see if I can get myself on the first page also as website development wineries... don't forget that Perlage Suite is also the projection of my work as winery web designer... If you don't think these are mind-boggling numbers, check out what your website did in its first 4 months of life! 😉

And if TAROCCA SEO is dead, how do you do positioning today?
How do I distinguish a valid SEO service from a TAROCCO SEO service?
Positioning today is done exactly the same as 20 years ago... only 20 years ago it was less effective than today! Then, fortunately, Google realised that its lifeblood is quality content, since the satisfaction of its users depends on it, and it has become very strict about this. Therefore, the only truly effective strategy to position your business website is to create a successful corporate blog and optimise its content with respect to site theme, permalinks and keywords.
If you want to be in the TOP 20 of Google... and then in the TOP 10 you have to satisfy the user, i.e. provide him with what he expects when he enters your website.
Expectation is the most dangerous thing there is. Therefore, it is crucial to bring it to a realistic level and fulfil it by giving him more than he expects.
Web agencies that have 'turnover' as the main keyword of their work are surely doomed to fail. Sure, the money will touch them before those who work honestly... but it will be a bubble. To become colossal, to make lots and lots of money, in any business sector there is only one keyword: 'customer welfare'. Amazon, the world's largest e-commerce site, teaches us this: is there a similar e-shop that puts the same care into customer satisfaction? McDonald's teaches us this with its fast food outlets that are always geared to providing anything the customer might need... from a play area for the children to Wi-Fi for those who have to work... Vodafone teaches us this, with its impeccable customer service that accompanies you to the point where you can forget that it costs almost twice as much as other operators. Because you know... you always need to know you have someone to talk to about your problem and help you solve it.
[Tweet "The Internet serves a need quickly. #SEO #Blog"]
90% of users who use the web do so to find an answer quickly. The better and faster you are at providing the answer they seek, the more they will find your content useful and share it on social media, the true engine of free viral traffic.
Beware now: those who make a living from SEO services, whether tarot or real, often look like the misunderstood genius who has to complicate everything for you to get you to buy services that he really needs because he is so brilliant and no one else could do it. The best ones are those who sell SEO courses... poor guys! Always looking for a new ball to tell you to offer you the-secret-that-you-absolutely-didn't-know. But from a conceptual point of view, working well with SEO is simple, but the technical expertise needed to know where to put your hands is complex.
Have you ever heard the story about the rich tycoon who goes to a systems engineer and asks him to fix his PC? He looks at it and asks him for €1,000. The tycoon gives him the OK, the fixer tightens a screw and then turns on the PC. The tycoon then tells him that he will only pay after he has justified all that money to him. The systems engineer makes an invoice with 2 items. Item 1: tighten screw € 1. Item 2: know which screw to tighten € 999. The satisfied tycoon pays and thanks him.
Here I don't know if the story was really written like that, but the moral is exactly this. The true SEO expert does not sell you complicated theories to get into the TOP 10 on Google. The true SEO expert sells you his ability to know which screw to tighten, even though you can tighten the screw yourself. You just don't know either that you need to tighten a screw, or that the screw you need to tighten is THAT screw.
If you want to be in the TOP 10 on Google, find a real SEO professional. You recognise him by his simple way of speaking, able to explain to you how SEO really works in a language that even you can understand. You recognise him because he motivates you in the choices he makes, because he always has an answer to your whys. You recognise him because he does not promise you a result in the morning, but pushes you to commit or strive for it.
SEO, the real kind, is not dead and will never die: as long as there is a search engine, there will be a site that comes first. As long as there is a search engine, there will be parameters to follow to satisfy it. They are the same as before, let us repeat them together:
HOSTING;
PERMALINK;
CODE;
SITEMAP;
CACHE.
To be skilfully combined with CONTENTS and KEYWORDS. Without optimising these parameters, no SEO expert will be able to cope.
.
Is there a formula for SEO?
Of course you do! But on condition that you forget concepts such as link building, On-page SEO (Meta tags, LSI, SEO Copywriting), Optimisation of the crawling e social media management. The Formula of SEO is simple and there is only one:
keywords + quality content = SEO ranking
As another insider pointed out to me, this point is perhaps not sufficiently clear. When I say that on-site SEO and on-page SEO are to be forgotten in the SEO formula, I mean that they are values that have to be fixed by Default in the website design. Keywords and quality content are the formula of SEO provided these two conditions are already fulfilled. Especially the on-site SEO part, I tend to take it for granted because if one works well, one does it on principle. But it is absolutely true, nothing is ever taken for granted.
You may have fallen off your chair when you read that social media management doesn't count for a damn with SEO. The hard truth... a Facebook page for your business in 2015 serves you significantly less than before.
In summary... SEO is not dead... but more importantly, SEO has not gone social! I often hear people say that SEO has moved to social media... but that is simply not true! On the contrary... I am slowly abandoning my corporate Facebook page.
I swear, I have not gone mad. If you share this post on your favourite social network you will give me a great gift and you will find out why YOUR COMPANY FACEBOOK PAGE IS NO LONGER NEEDED.
[sociallocker id=510]Obviously, when written like that, it may sound a bit provocative... but I assure you that it is: you no longer need your company Facebook page. A Facebook page that generates results takes a lot of time: at least 2/3 quality content per day, replies to posts and comments... Mind you, this is not to say that Facebook is not the best ADS and viral traffic system of all! In fact, it is the exact opposite! Facebook is a relatively free and very expensive platform and in order to stand it needs lots of satisfied companies paying for ads on the social network. That is why in July 2014 it introduced an algorithm that penalises business page interactions in order to force companies to spend for tangible results. This is why investing in a proprietary social media such as your company blog is the best strategy you can do with your winery to kill two birds with one stone! On the one hand you will position yourself on search engines with quality content, on the other hand you will publicise this content with Facebook ADS. And I can tell you that I haven't yet done a Facebook campaign with Perlage Suite... but I am testing two systems to create viral traffic on Facebook, one free and one paid, and I will soon write an article with you to determine which is the best, based on the results! So socialise on Facebook... but do it with your profile! Follow your company Facebook page just enough... without spending too much time on it... and favour quality Facebook groups: they are the real key to traffic to your website. Every day, 70% of Perlage Suite visitors come from Facebook groups... not bad, right 😉 ?
 Finally, SEO has brought man to the forefront. The ability to tell a story, help someone with their experience or simply excite the user is the true and only keyword of SEO. So yes, I repeat, I am happy. Happy to see a finally democratic Google where those who invest their time or money in producing quality content that can satisfy thousands of users around the world are rewarded.
On this subject, I also recommend reading Communicating wine: the ultimate guide to stop selling (and start earning) I am sure you will find it very useful!
OPEN ONLY IF YOU WORK IN THE WORLD OF WINE: EXCLUSIVE, RESERVED OFFER!
That said, what are you waiting for create your corporate blog? I am not in the habit of using my articles to advertise my services because what I write is absolutely super partes... but I think you might be interested in this offer, VALID EXCLUSIVELY for the first 10 wine companies that write to me:
Create your own successful corporate blog in just 1 week for only € 800.
What does this price include? EVERYTHING!
domain + professional hosting + 1 personalised 250 mb mailbox;
graphic studio + responsive web project;
content layout - 6 pages: home page (blog), company presentation, product catalogue (max 6 references); wine, cellar and vineyard photogallery (max 16 photos), contacts with google maps, privacy.
social sharing: sharing on all social networks even without having a social page;
cookie adaptation and professional privacy policy.
Obviously for customised requirements we can agree ... this offer is only valid for the first 10 wineries that contact me ... so take advantage of it because as always, first come, first served 😉
Contact me if you want more information... no obligation!
Again, I apologise if I annoyed you by sharing this offer... but I thought it's a wonderful opportunity for you to do some real quality SEO that no algorithm or illicit trickery will ever steal from you.
Hugs and see you soon,
Chiara
P.S. Don't forget to support this blog to receive your EnoCover as a gift! Find out more...
P.P.S. Since there are those in the 'SEO Facts' group who have questioned the birth date of Perlage Suite, I post a screenshot of what was stated just to 'get it out of the way'. I would have no reason to tell a lie....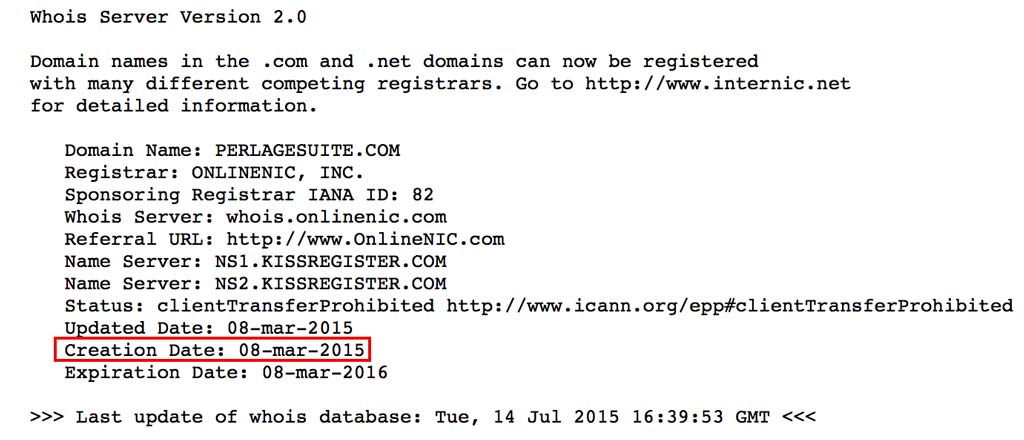 I'll also reiterate by saying that I only enrolled Perlage Suite in Analytics on 17 March (between 9 and 17 I did the website except for the content which obviously grew over time)... I enrolled it when the site was completed! So if you like, the time for statistics is still less...